10 Best International Schools In Abu Dhabi
If you are looking to invest as an expat or high-net-worth individual, which is what I specialize in, you can email me (advice@adamfayed.com) or WhatsApp (+44-7393-450-837).
Introduction
The best international schools in Abu Dhabi are available to parents who want the best for their young children.
Quality, pastoral care, extracurricular activities, and the future of our children's education cannot be compromised.
Parents have a lot of options when deciding on the first step in their child's educational career because each option promises the best educational and future opportunities.
Determining the "best schools" will always be difficult, and any evaluation will undoubtedly be highly subjective because parents' and kids' needs will inevitably vary depending on their individual perspectives, experiences, and requirements.
The rating given to each school based on the twice-yearly inspection process conducted on behalf of ADEK, the Abu Dhabi Department of Education and Knowledge, is likely the most obvious one.
Following a standard procedure that is being used more frequently across the majority of UAE emirates, schools are evaluated based on six key performance standards.
Here is a list of the best international schools in Abu Dhabi.
10 Best International Schools in Abu Dhabi
1. Al Muna Academy
Al Muna Academy, which opened its doors in September 2009, is housed in a conventional school building in Al Markaziyah, Abu Dhabi, and is organized around interior quadrangles.
The school and its facilities are undoubtedly not "flashy," but they still manage to deliver an excellent standard of education.
It serves as a feeder school for the sister schools of Al Bateen Academy, Al Mamoura Academy, and Al Yasmina Academy and offers instruction for students from Foundation Stage 1 (FS1) or pre-K through Year 6.
The largest class at the school right now has an average class size of 25 students, according to student enrollment data.
The British Isles are where most teachers are hired. According to UAE standards, the school's teacher turnover rate of 18% is considered low.
Arabic lessons are taught at the school along with Islamic studies and UAE social studies courses to satisfy the requirements of the UAE Ministry of Education. The school uses the English National Curriculum.
Al Muna Academy provides Foundation classes based on the EYFS framework for children aged 3 to 5 in addition to offering Key Stages 1 to 2 based in the UK.
The school receives a large number of students who do not speak English when they first enroll, so it has taken special care to address this by hiring native Arabic speakers to work as teaching assistants.
In addition to assisting new students who do not speak English, it is their responsibility to assist those who do not speak Arabic. It appears to be a very successful arrangement. Visit the school's website here.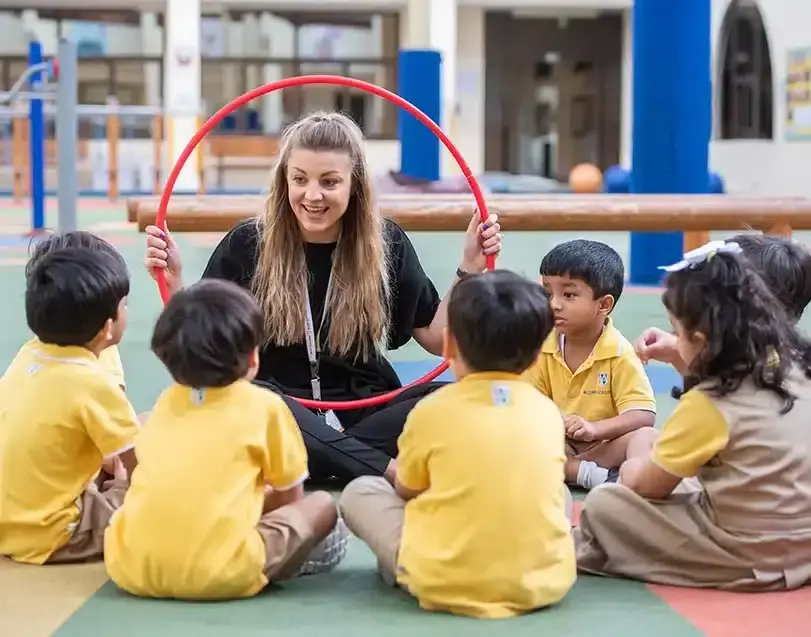 2. Al Yasmina Academy
Al Yasmina Academy, the second institution established by Aldar Academies, opened in 2008, following the opening of Pearl Primary, another renowned school in the city. It is one of the best international schools in Abu Dhabi.
Although the Academy says it frequently receives applications from other Aldar schools, the vast majority of Al Yasmina students continue on to secondary school.
Al Yasmina is regarded as one of the top British-curriculum schools in Abu Dhabi, rivaling the more prestigious British School of Al Khubeirat for parents who want their kids to follow a GCSE and then A' Level path, but frequently coming in second place to it.
The school was inspected in February 2014 by the British Schools of the Middle East, of which it is a member. Al Yasmina was the third school out of all those inspected to receive the rating "Well above the required standard," making it the first school in the UAE to do so and the only all-through school to do so in the Middle East.
With just under 1,200 pupils in the Primary School and an additional 800 in the Secondary, Al Yasmina Academy is still expanding. Students from more than 80 different countries represent a diverse range of demographics (one of the most diverse populations for a school in the UAE).
The two largest populations have switched places, with the UAE accounting for 41% (up from 30% at the previous inspection) and the UK accounting for 13% (previously 23%). Egypt and Jordan are the next two largest nationality groups, each with only 5%.
The school's teacher-to-student ratio is approximately 1:13, with the majority of the teachers hailing from the UK. 55 more teaching assistants are also present.
To enable a greater emphasis on Arabic and "to ensure we have an Arabic department that can cater for the needs of all students," there has been a significant increase in the number of teachers in recent years.
The school has also added more exam boards, expanding its ability to offer more subjects while also needing more staff to teach them.
3. Brighton College Al Ain (Bloom College)
Brighton College Al Ain, a branch of the UAE-based Bloom Education, was the organization's second school to open in the country. Unlikely as it may seem, the owners chose Al Ain as the location for their second school rather than the somewhat more competitive market of Dubai.
In 2018–19, Brighton College opened its first location in Dubai. The original Brighton College UK, which was named the UK's Independent School of the Year for 2017–18 after receiving the same honor in 2013–14, has strong ties to all three schools.
The school had grown to about 810 students as of March 2022. The Junior School has 490 students, the Senior School has 280, and the Sixth Form has 40.
Around 60% of the student body are native Arabic speakers from a variety of national backgrounds. The fact that this school is truly multi-national is impressive in this context.
A staff-to-student ratio of 1:8 means that 110 teachers, including specialists, and 45 teaching assistants support students, ensuring that they receive plenty of individualized attention.
4. Brighton College Abu Dhabi
In terms of ethos, nomenclature, and academic focus, Brighton College Abu Dhabi is unmistakably a "British" school through and through. It was founded in 2011 and is connected to the long-standing public boarding school Brighton College UK. It is one of the best international schools in Abu Dhabi.
Since it first opened its doors in 2011, the school has welcomed more than 4,650 new students. Spear's Schools Index recently named the school among the top 100 private schools in the world, and the Sunday Times named its parent school the "UK's School of the Decade."
The 227 teachers are primarily from the UK or other nations with large native English speaking populations. The teacher-to-student ratio of 1:12 is typical for a school with Brighton College's level of tuition.
Staff turnover in 2018, the most recent academic year for which data was published, was 19%, which is slightly lower than the UAE average, indicating that teaching staff are clearly satisfied with their employment.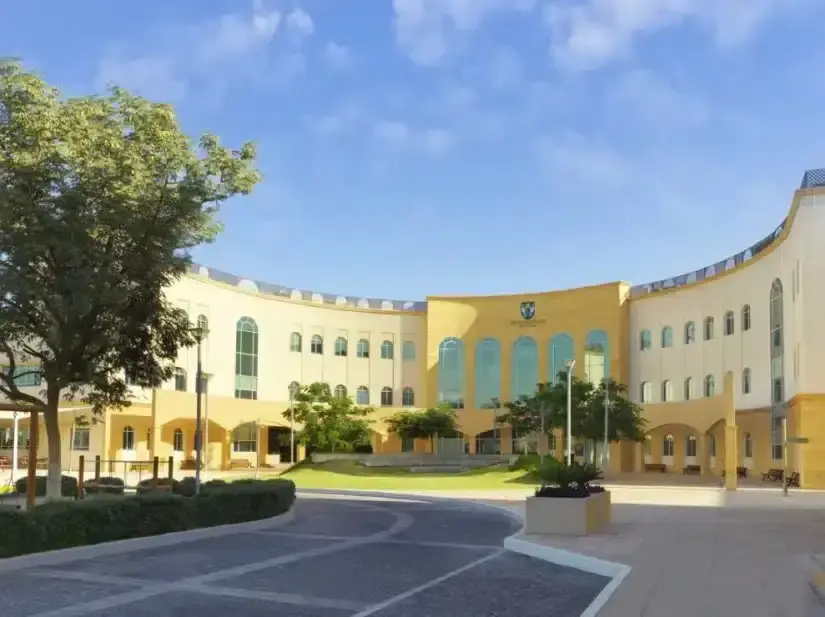 5. British School Al Khubairat
The British School Al Khubairat, one of the oldest and arguably most well-known UK curriculum schools in Abu Dhabi, was founded as a non-profit primary school in 1968.
BSAK offers a through curriculum from Foundation 1 (Nursery) to Year 13 after expanding into secondary school in 2000 and adding a new secondary building in 2005.
Boys and girls are split fairly evenly in BSAK, which is a mixed-gender organization. 2018 saw 380 students in the Foundation Stage who were under the age of five, 670 in the Primary school, and 860 in the Senior School.
Students from a total of 50 different nationalities make up the student body at BSAK, with 67% of the students being British, 13% Emirati, 3% Australian, and 2% Canadian.
Approximately 115 students (6%) receive some kind of learning support. Additionally, a sizable percentage of students are identified as gifted and talented.
A staff-to-student ratio of 1:8 in the Foundation Stage and 1:11 throughout the rest of the school is provided by the school, which employs about 164 teachers and 49 teaching assistants.
Every child receives incredibly individualized attention as a result. An international school in the UAE experiences an average staff turnover rate of 19%.
6. Cranleigh Abu Dhabi
With the Louvre and the Guggenheim soon-to-be neighbors of Cranleigh Abu Dhabi, Saadiyat Island is the new cultural hub of the capital and a nearly perfect location for a school, especially one that focuses on the arts.
The school makes an impressive first impression with its modern architecture, which we would describe as having glass, angles, columns, and blocks that would look at home in either a high-end hotel or an art gallery in the emirate.
Approximately 134 teachers and an additional 41 teaching assistants support the students. A teacher-to-student ratio of 1:9 ensures that each student receives individualized attention and differentiated instruction as needed.
Regardless of whether they were recruited from British International schools abroad or public schools in the UK, the majority of the staff at Cranleigh has extensive experience working in independent schools.
They seem content with their jobs because the 10% staff turnover rate is significantly lower than the UAE average, which is more than twice as high.
7. Merryland International School
Located in Abu Dhabi's Mussaffah neighbourhood, Merryland International School follows the UK curriculum and serves students from 4 to 18 years old. It is one of the best international schools in Abu Dhabi.
It was founded in 1978 as a kindergarten, and it is one of the first UK curriculum schools. From there, it quickly grew to include primary education. In 2010, the school changed locations from its villa to a newly constructed building.
Over 2,500 students attend Merryland International School, which employs 160 teachers. Bangladeshi (10%), Indian (21%) and Pakistani (27%), are the three largest student nationality groups.
Additionally, 11% of the school's students are Emirati, which is a sizable proportion. The percentage of students at the school who require SEND services is extremely low (1%).
A school with an 8% staff turnover rate and a majority of Indian teachers is undoubtedly one where employees are happy in their jobs.
8. Raha International School
Raha, a well-liked and effective school, received another Outstanding rating in its most recent ADEK report. The school's ambitious principal claims to have "a rather long to-do list."
Raha has a "new world" vibe with its diverse student and staff population and setting that is modeled after a traditional Arabic village. It is one of the best international schools in Abu Dhabi.
In September 2020, a second branch campus opened its doors with improved sports facilities that will be utilized by both schools.
One of only two IB Continuum (through) schools in Abu Dhabi, Raha International School has been in operation for twelve years and is very well-liked.
It is situated in Khalifa City A's Raha Gardens neighborhood, a well-liked residential area for people of all nationalities that is close to the Etihad Head Office and airport. Over 2,000 students are served by the school during the current academic year. Long waiting lists have existed at the school for a number of years.
Over 80 different nationalities make up the diverse group of students. One-fifth of students are Emirati, one-fifth are ex-pat Arabs, and one-fifth are primarily Western nationals, with just over 20% coming from the USA and Canada and the next-largest group, Indians, at 6%. 24 children are in each class, with 7 classes in each grade, in EY 1 and 2.
Six classes are offered in each of grades G1 through G10, with a maximum of 26 students in each. Although this number varies between courses, G11 and G12 classes typically have 22 students.
The teaching staff has members from the UK, USA, Canada, South Africa, Ireland, Australia, and the UAE, representing a variety of nationalities. It is approximately average for staff turnover. 18%. The school has "a feeling of a new world" due to the diverse staff and student body.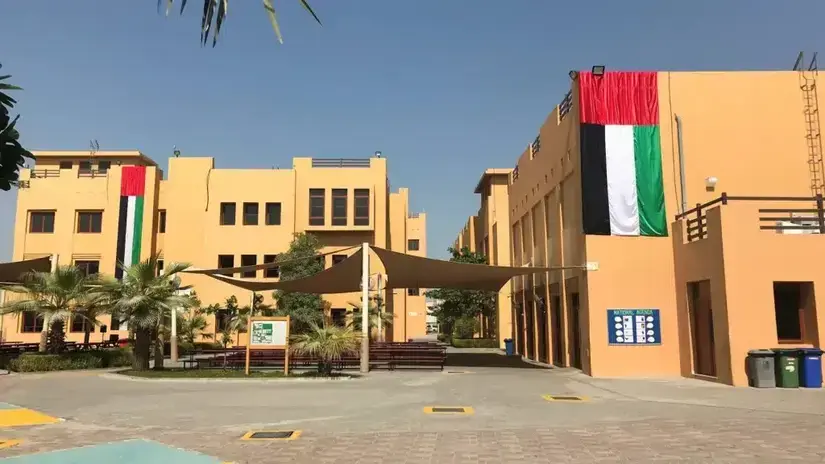 9. The Pearl Academy
Aldar Academies owns and manages The Pearl Academy, formerly known as Aldar Island Academy, a prestigious primary school that follows the British curriculum. Almost 650 students in FS1 through Year 6 are currently enrolled in the school, which has been open since 2007.
In the center of Abu Dhabi Island is where the school is situated. The Pearl Academy is housed in a former public school structure.
One of two Primary-only schools run by Aldar Academies, a division of the Aldar Properties Group but, according to the organization, operated on a non-profit basis. The other is the similarly renowned, similarly situated, and similarly resourced Al Muna Academy.
The Abu Dhabi Education and Knowledge Department (ADEK) once again gave the Pearl Academy the second-highest rating possible during its inspection in 2015–16, Very Good.
The Pearl Academy was one of two Aldar Academies (and one of only two schools in the Emirate) that were exempt from inspection in 2017–18 as a result of their ongoing, highly regarded performance.
Just over 600 students attend the school, representing more than 50 different nationalities, but Emiratis (22%) and British students predominate, followed by Egyptian (10%) and Indian (6%), students from other countries.
With a teacher-to-student ratio of 1:11 (excluding some 30+ teaching assistants) and the majority of the 49 teachers hailing from the UK, there is plenty of opportunity for individualized instruction.
A teacher turnover rate of 18% during the most recent academic year was higher than the average of 22% for international schools in the UAE, but given the recent economic upheaval, it may not be too shocking.
Due to the large number of non-English speaking students enrolling in the school, the emphasis on bilingualism (in both directions) makes the assistance of native English and Arabic speaking teaching assistants essential to the success of language development. Approximately 9% of the students at The Pearl Academy have been identified as having additional learning needs (SEN).
10. Abu Dhabi International School
The traditional neighbourhood of Al Rowdah is where Abu Dhabi International School is situated on Abu Dhabi Island. With its opening year in 1992, the school is one of Abu Dhabi's older private institutions.
The school offers a US curriculum through high school, after which, beginning in Grade 9, it switches to a UK curriculum for GCSE/IGCSE and AS/A Levels.
Grade 12 students at AIS are welcomed from KG1 (designated KG) and KG2 (designated Prep). The school is half as big as its more recent sister school, which opened in Mohammed bin Zayed City in 2005 and has a total enrollment of just over 1,050 students.
The emphasis on bilingualism (in both directions) is due to the fact that many students enroll in the school as non-English speakers, so the assistance of teaching assistants who are native speakers of both English and Arabic is essential to the success of language development.
Around 9% of the students at The Pearl Academy have been identified as having SEN, which is a sizeable percentage.
Students are dispersed among the school's four phases, with roughly 115 young children enrolled in kindergarten, 400 in primary school, 340 in middle school, and roughly 210 in high school.
The number of students in each grade varies greatly; while Grades 11 and 12 have about 40 students each, Grades 6 and 7 have roughly 105 and 135 students, respectively, more than twice this number.
With Grades 6 and 7 having 5 and 6 respectively, most grades have two or three classes. In the KG, Prep, and Grade 1 classes, there is a teacher and a teaching assistant, with overall class sizes averaging 1:25.
There are about 40 different nationalities represented among the students, with the largest groups being Jordanians (21%), Egyptians (18%), Emiratis (11%), and Syrians (11% each). Seven teaching assistants assist the 77 teachers who instruct the students.
Most of the countries where teachers are found are South Africa, Ireland, Lebanon, America, and Jordan. The staff turnover rate at AIS is 18%, which is higher than in the past but below the UAE average for international schools.
At AIS, teachers are required to hold a teaching diploma or the equivalent of 10 years of teaching experience in addition to a bachelor's degree in their subject area. For licensure, all teachers must also fulfill the ADEK requirements.
Pained by financial indecision? Want to invest with Adam?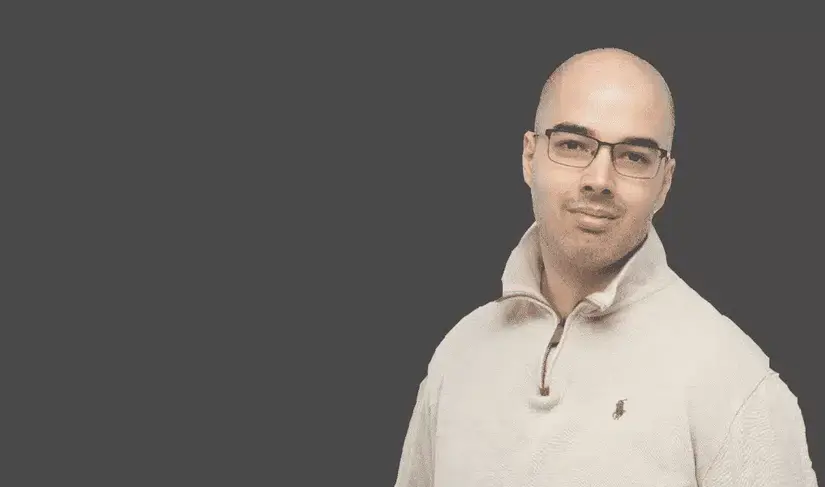 Adam is an internationally recognised author on financial matters, with over 631.2 million answer views on Quora.com, a widely sold book on Amazon, and a contributor on Forbes.