It's not necessary to travel far to enjoy the best places to scuba dive in the world.
However, looking for the best places to scuba dive in the world allows you to combine the joy of travel with the joy of diving, giving you two incredible experiences at once.
There is no way a book could ever cover every fantastic dive there is. The world is too vast and full of opportunity to be enumerated in a best-of list, and it is also too beautiful. But these dive sites are among the top diving locations we've discovered, so they're worth checking out.
10 Best Places to Scuba Dive in the World
1. Great Blue Hole, Belize
Off the coast of Belize City, at Lighthouse Reef, is where you can find the Great Blue Hole. One of the most distinctive dive sites in the Caribbean is there (or anywhere, for that matter). It is large enough to be seen from space and is the largest ocean sinkhole in the world.
Knowing what to anticipate is a key component of enjoying the Great Blue Hole. This dive is calm, dark, and deep. Down in the hole, there are all kinds of unusual rock formations, including some very large stalactites and stalagmites.
Sharks come in a variety of varieties, including nurse sharks, bull sharks, hammerheads, and blacktip tigers. Additionally, you'll see Pederson's shrimp, purple sea fans, and angelfish.
The Blue Hole isn't necessarily a "color" dive, it's important to remember that. Although this won't be your typical coral reef dive, you might see elkhorn and brain coral in the shallower sections.
The environment has changed. It has been referred to as "gothic" by some. It is deep and quiet. And while skilled divers can discover a variety of amazing formations and geographical features between 110 and 270 feet below the surface, it is a slightly different dive.
If you decide to travel, be aware of what to expect.
Despite Belize's year-round favorable diving conditions, April to June is the ideal diving season. At that time, whale sharks begin to arrive in Placencia. The rainy season in Belize lasts from June to November, but it rarely lasts for a long time and generally has no impact on boat dive visibility.
2. Barracuda Point, Sipadan Island
On Sipadan Island, a portion of Malaysia that is situated in the Coral Triangle, is where you can find Barracuda Point. It is one of the best places to scuba dive in the world.
A coral reef has developed here around the edge of a submerged underwater volcano, fostering the growth of a rich, diverse ecosystem in the clear waters. These teeming waters are home to over 3,000 species of fish and hundreds of different types of coral.
One of Sipadan's most distinctive offerings is Barracuda Point. The dive begins as a wall dive before transitioning into a channel with a strong current.
The massive school of barracudas that gives the point its name is located at the far end. It doesn't really do justice to the sight of it to simply call it a "school."
It is because of this enormous, thronging tornado of shimmering silver that underwater photographers from all over the world swarm to Sipadan. Numerous turtles, reef sharks, parrotfish, and other marine life make this area unique even without the presence of barracudas.
Sipadan offers excellent diving all year long, but from January to March there may be heavy rain and poor visibility. Your best bet is from April to December. Between April and June, both the weather and tourist traffic are at their best.
3. Darwin's Arch, Galápagos
Unfortunately, erosion has caused Darwin's Arch, one of the Galapagos' most well-known rock formations, to tumble into the water. It is one of the best places to scuba dive in the world.
Darwin began investigating natural selection as a result of being drawn to the island chain in the Galápagos, which forever altered our understanding of biology.
He is remembered today by the enormous stone arch at the island's southeast tip and by one of the islands. Scuba divers have the good fortune to discover a wealth of marine life beneath the surface that even Charles Darwin could not have imagined.
Darwin's Arch is an islet that is home to a diverse, teeming wilderness of marine life, and it is situated off the coast of Ecuador. In these nutrient-rich waters, a number of currents converge, bringing with them a variety of marine life, including dolphins, sea lions, green sea turtles, barracudas, eagle rays, sea lions, and moray eels.
Because there is so much to see here, liveaboards frequently schedule six or more dives. When there is something new to see around every corner, it is difficult to grow accustomed to a dive site.
Hammerhead cleaning stations—where the sharks rest outside the flow of the current while reef fish clean their mouths—might even be visible.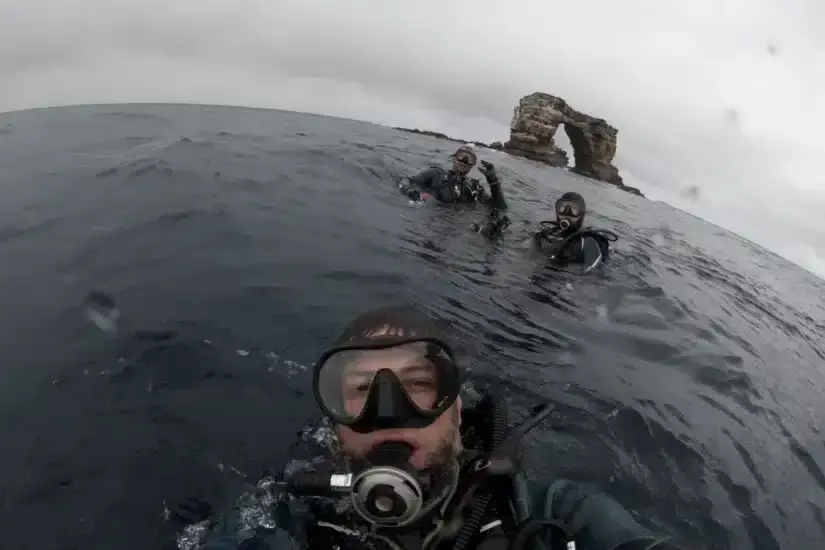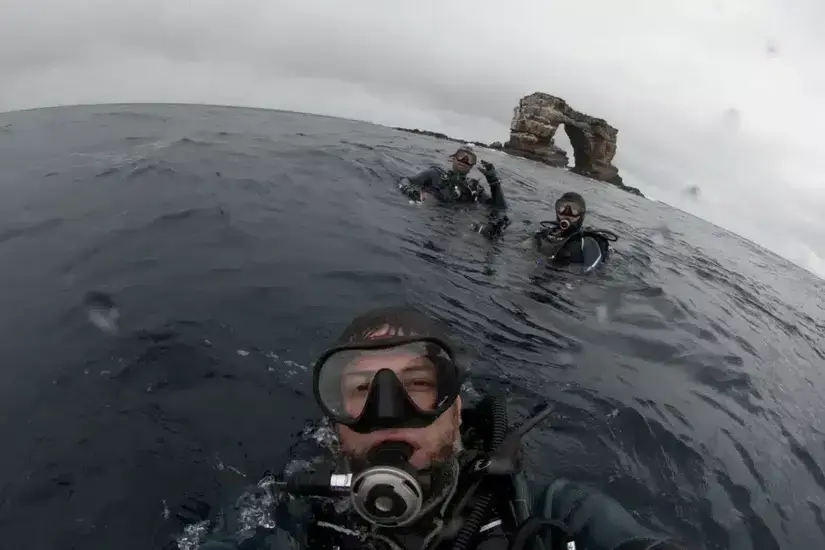 4. Maaya Thila – South Ari Atoll, Maldives
Maaya Thila is an excellent illustration of why the Maldives have been becoming more and more well-known as a scuba diving destination. It is one of the best places to scuba dive in the world.
This dive site, which is a submerged island topped by a shallow top reef, is situated close to Maayafushi Island. You could swim around the perimeter in a single dive because the area is only about 80 meters in diameter.
Due to the abundance of things to see in any given area of Maaya Thila, most people opt not to do that. In fact, most scuba divers stay in a small area for the majority of their dive.
All different kinds of sea life can be found in and around the coral outcrops and caves near the Thila. White tip sharks are widespread and typically found in areas with strong currents. Manta rays may be cleaned by wrasse and shrimp. Along with these creatures and others, you can see enormous turtles, dog-toothed tuna, blue-faced angelfish, parrotfish, clown triggerfish, and more.
The reef is at its most vibrant at night. Maaya Thila has what you need for a fantastic manta ray night dive. You can also see eels darting in and out of coral reefs and sharks leaving for their nighttime hunts with the aid of your dive light.
5. Richelieu Rock, Thailand
The Andaman Sea is alive with life between the Similan and Surin Islands. The majority of that life eventually makes its way to Richelieu Rock, perhaps because it is the only nearby peak.
A hotspot for any marine life in the area looking for shelter or food, this diving location is far from the nearest island and even farther from the mainland.
The top of the rock is visible at low tide for a few meters, but at high tide it is typically completely submerged.
The top is covered in red and purple soft corals, and many small animals, including sea horses, pineapplefish, harlequin shrimp, porcelain crabs, ghost pipefish, and others, call its crags and crevices home.
The area is also frequently visited by filter feeders such as manta rays, whale sharks, bannerfish, lionfish, and shovelnose rays.
Here are some things to be aware of: First, the currents can be difficult, especially close to the surface. Waiting for a calm day to dive here may be a good idea if you have a tendency to descend slowly. Second, a park permit is required to dive in this area. One can be bought in the Surin Islands.
6. Santa Rosa Wall, Cozumel
Santa Rosa Wall is one of the most well-known reasons why Cozumel is one of the best places to scuba dive in the world.
The wall rises to only 15 meters/50 feet in height before dropping abruptly into the depths. This is one of the best drift diving locations available due to the swift currents and stunning scenery, which gives the impression that you are soaring over a cliff.
There are many different varieties of coral to see here, along with enormous brightly colored sponges and sea fans. Turtles, scrawled filefish, giant parrotfish, French and queen angelfish, and a toadfish that is specific to Cozumel are just a few of the amazing marine life species that can be found there.
The dive may see a fair amount of traffic. It is a spectacular dive site, and it is not far from San Miguel. Perhaps you should visit it in the afternoon when it is less likely to be crowded.
Although drift diving along the wall is fantastic, you can also dive Santa Rosa later in the day and glide along the top of the wall. There are fewer divers in the shallower areas of the wall, but the marine life is amazing there.
7. SS Thistlegorm Wreck, Egyptian Red Sea
One of the most famous wreck dives in the world and one of the most fascinating to explore is the Thistlegorm.
Although this 415-foot steamship wasn't intended for battle when it was launched in 1940, it was soon armed with antiquated equipment and used in the war effort.
Before being sunk by the Luftwaffe into the Egyptian Red Sea in October 1941, Thistlegorm made several trips carrying supplies around the world.
Despite being split in two by the bombing, the ship's structure is remarkably intact, as are the vehicles it was carrying—weapons, trucks, tanks, and even trains.
At 105 feet, the stern is located on the port side. The massive propeller, a pair of Mark II Bren Carrier Tanks, and a mass of bombing-related rubble and debris can all be found here. The massive anti-aircraft guns that were fixed to the deck are also visible.
The ship's bow is upright and in 52-foot-deep, shallower water. Three intact cargo holds on the bow are loaded with grenades, mines, automobiles, trucks, motorcycles, and other items. Vintage boots, outdated medical and radio equipment, as well as a variety of other supplies, are also visible.
Divers may also come across the new inhabitants of the boat, which also include hawksbill turtles, soldierfish, sweepers, and crocodilefish.
It's not too far from the wreck. From Sharm el Sheikh, the boat ride takes about four hours. Despite the challenge in getting there, it is a very popular site and can fill up very quickly.
Consider going on a liveaboard tour and visiting the location early in the day while the day boats are still on their way if you want some extra space.
8. SS Yongala Wreck – Great Barrier Reef, Australia
The SS Yongala, another well-known wreck dive, went down in 1911 off Cape Bowling Green after colliding with a cyclone. It is one of the best places to scuba dive in the world.
About 12 nautical miles from Alva Beach, the 350-foot steamer is lying on its starboard side 33 meters below the surface. It wasn't found until 1958 because of how far away it was.
The Yongala should be investigated for a variety of reasons. The wreck is exceptionally well preserved, for starters. Explorers can view a ship that has been around since the turn of the twentieth century because it was built in 1903.
The shipwreck's status as the only oceanic landscape feature for a considerable distance in any direction is another major draw. That indicates that over the past 100 years, it has transformed underwater into a vibrant coral reef that draws a variety of marine life.
Any marine life passing through these waters looking for food or shelter will stop by the wreck. That includes species like the Queensland groper, bull shark, chevron barracuda, and giant trevally.
For ray enthusiasts, there are spotted eagle rays, marble rays, and smalleye rays, as well as several different sea turtle species, including hawksbill and loggerhead sea turtles.
At the wreck, penetration dives are not permitted because oxygen from bubbles can corrode the structure. This regulation is enforced by dive operators (and harsh fines). However, the dive is still a classic because it takes place in one of the most alive underwater ecosystems.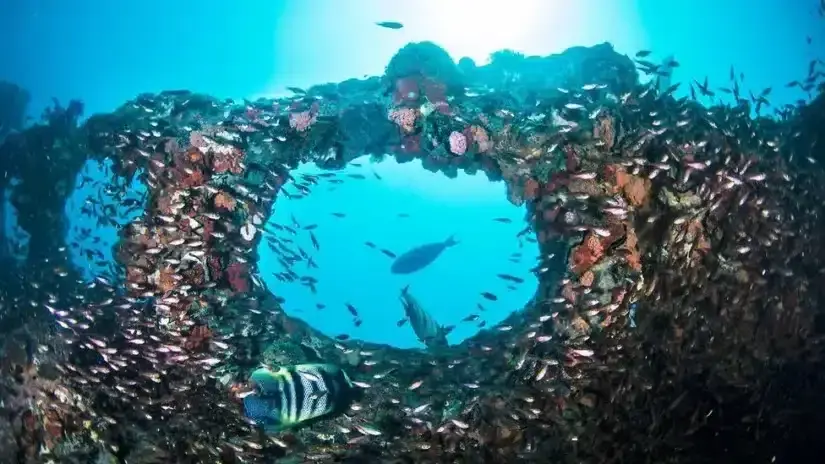 9. Yolanda and Shark Reef, Egyptian Red Sea
In close proximity to the SS Thistlegorm wreck, Shark Reef and Yolanda Reef are located in Ras Mohammed National Park in the Egyptian Red Sea. These two reefs protrude from a seafloor only 20 to 30 meters deep. A deep wall, a sand plateau, and a wreck are all present here.
Barracuda in large schools frequently visit the area. Even silky sharks can be seen in July and August! Here, the gulfs of Suez and Aqaba converge, bringing together two distinct currents and two groups of endemic species.
Here, the wall is covered in soft corals, sea anemones, and parazoanthus. When the current subsides, the soft coral opens up, resulting in an explosion of color and life on the reef.
Yolanda is located at a shallower depth of 145–160 meters. In 1980, this Cypriot cargo ship ran aground on a reef. The wreck is now a popular tourist attraction because of its unusual cargo as well as the fish, coral, and other marine life that live there.
When the ship sank, it was packed with toilets, pipes, and bathtubs, making this location the location of some of the most well-known toilets in the entire world.
10. 1000 Steps, Bonaire
Worldwide, Bonaire is the top destination for scuba divers. One reason why it's a diving paradise is because of 1000 Steps. It is one of the best places to scuba dive in the world.
The limestone steps you must descend to get to the beach are known as the "1000 Steps." There are only about 67 steps in total, so don't worry about the name.
Once you reach the bottom, a cove with gorgeous white sand and limestone cliffs will be in view. You can shore dive from the beach if you don't mind carrying your equipment down.
Divers can spot sea turtles, parrotfish, blue tangs, and squirrelfish darting among gorgonide rods, brain and staghorn corals, and more in these shallow, turquoise waters. The dive itself is vibrant, but it's not particularly difficult.
Even snorkelers will have a great time. Even for those who don't dive, the trip to 1000 Steps is worthwhile for the panorama that awaits you at the top of the stairs.
Pained by financial indecision? Want to invest with Adam?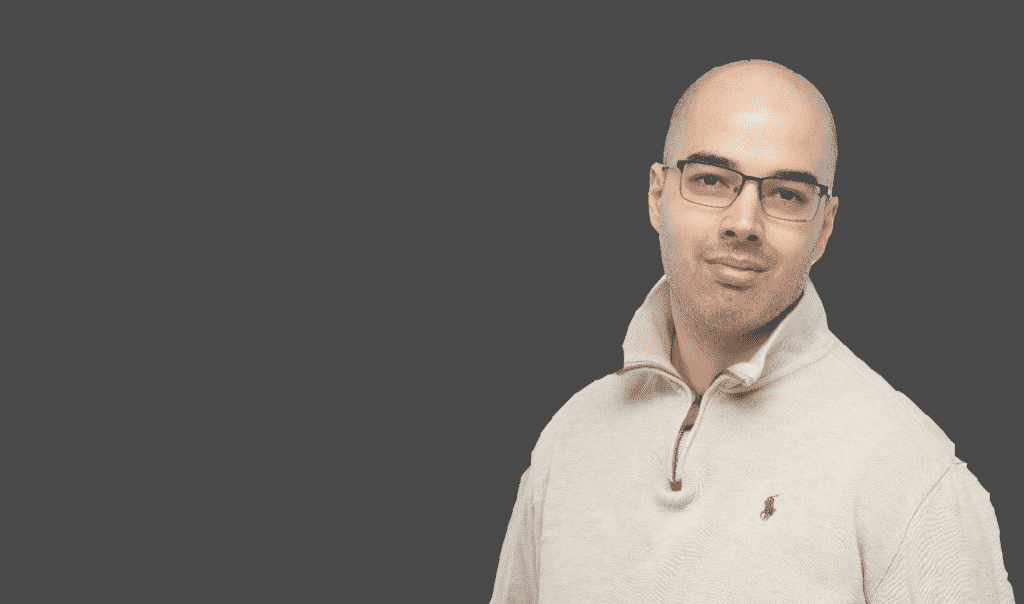 Adam is an internationally recognised author on financial matters, with over 584.6 million answers views on Quora.com and a widely sold book on Amazon and a contributor on Forbes.