Are you looking for the best sports cars to buy in 2022?
Despite the popularity of hot hatchbacks and performance SUVs, traditional sports cars are still in demand. The best sports cars are all designed with driving enjoyment near the top of their priority list, despite the genre including a variety of sizes, layouts, and power outputs.
Sports cars are available for practically every budget. For automotive enthusiasts, sports cars are essential, and fortunately for us, there are many excellent options available at a variety of price points. The vehicles on this list are sure to draw attention and excite drivers.
10 Best Sports Cars To Buy in 2022
1. Mazda MX-5 Miata
The 2022 Mazda MX-5 Miata is one of the few affordable sports cars with a convertible top that offers driving thrills at a reasonable price. Additionally, it is listed as one of the best sports cars to buy in 2022.
Although an automatic transmission is also available, a spirited four-cylinder is typically paired with a satisfying six-speed manual. With its eager and playful handling, the Miata makes navigating winding roads a delight.
The majority of versions come with a soft-top that can be folded manually, but a more expensive RF model is also offered that has a power-folding Targa hardtop.
With either roof, the Miata's interior is compact but nicely furnished, and all trims come standard with infotainment features like Apple CarPlay and Android Auto.
2. Subaru BRZ
The 2022 Subaru BRZ maintains its status as a true sports car for everyone by placing a higher value on affordability and lightweight agility than high horsepower and expensive exclusivity.
The completely redesigned rear-drive-only coupe continues to stand out among Subaru's other all-wheel-drive models in the lineup. Its mechanical twin, the Toyota 86, will experience the same thing.
The BRZ is more potent than before, which at least partially allays one of our biggest complaints. It now has a 228-hp naturally aspirated flat-four.
The assertively styled 2+2 hatchback is ready to deliver the fly-by-the-seat sensation that distinguishes all great sports cars when you combine that with a lower center of gravity and a light curb weight.
The 2022 BRZ overtakes affordable sports-car favorites like the Mazda MX-5 Miata with a new interior design that integrates contemporary technology while maintaining the practicality of its predecessor which makes it one of the best sports cars to buy in 2022.
3. Toyota GR86
The Toyota GR86's rear-wheel-drive design is carried over to its second generation. The 2022 GR86, which was once more created in collaboration with the Subaru BRZ, will be propelled by a horizontally opposed four-cylinder engine and a standard six-speed manual transmission.
Toyota has improved the GR86 for 2022 by giving it more horsepower in order to address the main issue we had with the previous generation.
The new model's 2.4-liter horizontally opposed four-cylinder engine generates 228 horsepower, an increase of 23 horsepower over the 2.0-liter engine in the outgoing model. The outcome is a fantastic driving experience at an affordable price.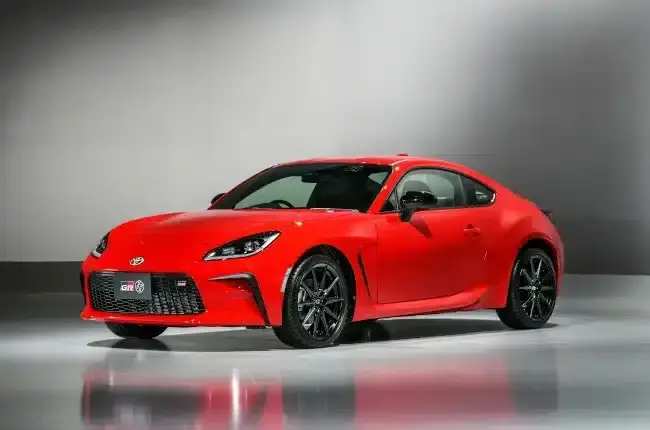 4. Toyota Supra
The Supra returned to the Toyota lineup after a lengthy absence a few years ago, but despite our growing comfort with it, the 2022 Supra is still one of our favorite sports cars.
The BMW Z4 convertible and the Supra coupe were both developed and built at the same time, but despite having the same powertrains, the Supra coupe has a personality all its own.
The latter feature two turbocharged engines, a standard 2.0-liter four-cylinder with 255 horsepower and an optional 3.0-liter inline-six with 382 horsepower.
Through a quick eight-speed automatic transmission, both power the rear wheels. The Toyota's interior is compact and surprisingly luxurious, thanks in large part to the use of BMW components. The 2022 Supra has a ton of safety technology and infotainment features as well which makes it one of the best sports cars to buy in 2022.
5. Chevy Camaro
The Chevrolet Camaro coupe and convertible from 2022 are all about the simple pleasure of motoring. Ignore their poor outside visibility and confined rear seats. Instead, appreciate their remarkably smooth ride, satisfying stick-shift transmission, and lithe handling.
The standard engine is a 275 horsepower turbo four, but upgrading to a 335 horsepower V-6 or a 455 horsepower V-8 unlocks more melodic soundtracks and more powerful acceleration.
Although some may find its interior unattractive and claustrophobic, its front seats are supportive and comfortable, and its well-stocked infotainment system is simple to use.
Although the Ford Mustang and Dodge Challenger are superior as daily drivers, Chevy's pony car is the best track car of the three when equipped with the optional 1LE package. It's challenging to find a vehicle with better performance for the money than the 2022 Camaro.
6. Chevy Camaro ZL1
Although it isn't the most powerful muscle car, the 2022 Chevy Camaro ZL1 is unrivalled in terms of driver involvement and value for performance.
Between the ZL1's fenders, the bow-tie boys tuck a 650-hp supercharged V-8 and provide either a satisfying manual transmission or a quick 10-speed automatic.
The Ford Mustang Shelby GT500 has a 760-hp V-8 and amazing track performance, but neither a stick-shift nor a convertible body style are available. The cost of maximizing Shelby's potential is also much higher than that of the 1LE package, which completely transforms the Camaro.
The ride of a ZL1 1LE will be too harsh for anyone who isn't a glutton for punishment, despite the fact that it has the hardware and tuning to destroy some six-figure cars around a racetrack.
The ZL1's interior materials are unimpressive, and its exterior visibility is compromised, as with every Camaro. Even so, the 2022 Camaro ZL1 lords over its fiercest rivals and gives its driver a sense of royalty.
5. Ford Mustang
There is a 2022 Ford Mustang to suit nearly every lifestyle and personality, whether it be used for top-down excursions on the Sunset Strip or track time at Lime Rock. It can be highly customized with a huge selection of appearance packages, notable performance-enhancing options, and coupe or convertible body styles.
Power is provided by a powerful 5.0-liter V-8 or a punchy turbo four, and both engines send power to the rear wheels via either a fun 10-speed automatic or an engaging manual transmission.
Ford provides a variety of packages to increase the thrill, culminating in the Mach 1 race car, even though all models are enjoyable to drive.
Even the most powerful Mustangs (with the exception of the 760-hp Shelby GT500) are manageable for daily driving, and the Ford has a roomier back seat and better outside visibility than the Chevy Camaro. The 2022 Mustang is the best pony car on the market today.
6. Ford Mustang Shelby GT500
The Ford Mustang Shelby GT500 in 2022 can be compared to a mobile theme park. The coupe is launched by the monstrous 760-hp supercharged V-8 with nausea-inducing or euphoric force, depending on the situation, and its immense grip.
The rear-drive only coupe's thrilling exhaust note serves as the soundtrack throughout, and a quick-shifting automatic transmission manages gearchanges. Ford has never produced a road vehicle as potent as the Shelby GT500, which is not only the strongest Mustang ever.
It is still a Mustang at heart, so in addition to being able to soiled people's underwear on demand, it also functions as a daily driver. The GT500's performance is improved when the Carbon Fiber Track Pack is chosen, but it also costs almost a quarter as much as the base Shelby.
Some owners will find it more beneficial to use that money to purchase fuel for the beast's insatiable thirst or to cover the incoming wave of speeding tickets.
7. Chevy Corvette
The mid-engine Corvette's release had been anticipated for years, so Chevrolet was under pressure to produce a contemporary icon. The C8-generation car's status has been maintained—in fact, it has improved—as it enters its second model year. It is one of the best sports cars to buy in 2022.
The Corvette has a base price that is reasonable and a 490-hp V-8 engine that produces impressive performance. The Corvette is available as a coupe or a convertible, and its two seats can accommodate adults of average size without being cramped.
Beyond its incredible performance, Chevy's engineers designed the ride to be smooth enough for daily commutes and long road trips, yet the Z51 package also makes the Vette track-ready.
Golf clubs can still fit in the back, and the front trunk (frunk) has a deep well that can easily hold a carry-on suitcase despite the car's limited cargo space.
8. Porsche 718 Cayman
Few vehicles—even other beloved sports cars—offer the same degree of mission purity as the 2022 Porsche 718 Cayman. It has an exuberant driving manner that is genuinely addictive thanks to its mid-engine configuration and expertly tuned suspension.
A horizontally opposed four-cylinder or six-cylinder engine is available to buyers; the latter sings a siren's song that encourages reckless driving. The 718 Boxster offers a similar driving experience for those who enjoy open-air motoring, but we discuss that vehicle separately.
The Cayman costs more than competitors like the Toyota Supra and Chevrolet Corvette, but its laser-focused personality and Porsche brand reputation more than makeup for the difference in price making it one of the best sports cars to buy in 2022.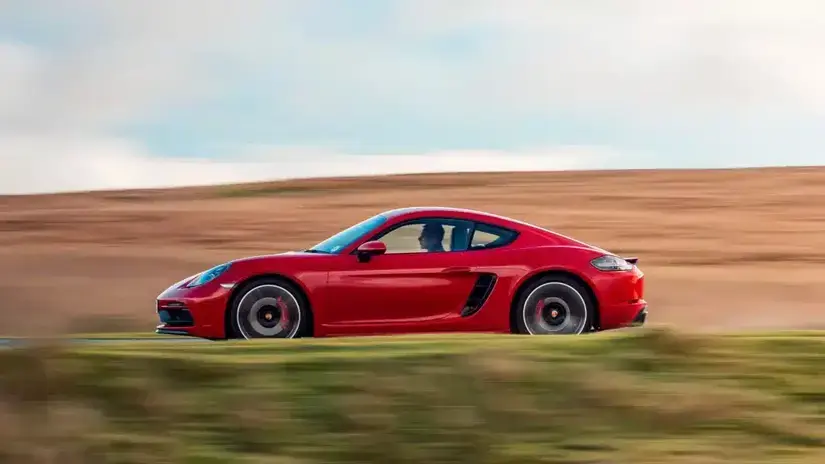 9. Porsche 718 Boxster
With its joyful handling and eager turbocharged powertrains, the 2022 Porsche 718 Boxster goes beyond the romanticism of most convertibles as a way to enjoy the open road.
The similarly sporty 718 Cayman coupe shares its chassis and mechanical components with the Boxster, but the cloth top of the Boxster lets in more fresh air and the liberating sensation of the wind in your hair. Speed freaks will prefer the optional flat-six over the turbocharged horizontally opposed four-cylinder found in base models.
Although Porsche's iconic 911 sports car may have more cachet, the 718 Boxster is still one of the best-driving sports cars on the road thanks to its focused chassis and lively nature, earning it a spot in the list of best sports cars to buy in 2022.
10. Porsche 911
The 2022 Porsche 911 is an almost perfect sports car with outstanding twin-turbo flat-six engines, making it an easy Editors' Choice winner. Porsche's iconic two-plus-two-seater is as immersive as it is adaptable, despite being too expensive for most enthusiasts.
The lineup includes a quick-shifting dual-clutch automatic or manual transmission, rear- or all-wheel drive, and the aforementioned flat-six engine, which emits a distinctive snarl and produces between 379 and 473 horsepower—we review the more potent GT3 and Turbo variants separately.
The latter makes sure that all four seasons can enjoy its amazing performance. Porsche 911 is on the list of the best sports cars to buy in 2022.
The 911 is available as a coupe, cabriolet (read: convertible), or nearly convertible Targa. The 911's athleticism doesn't compromise its livability, which is one of its greatest virtues.
Considering its limited cornering capabilities and race car-like steering feel, its ride is surprisingly smooth. It has a spacious front interior that can be ornately furnished. Additionally, the driver of this vehicle enjoys a comfortable low seating position and superb outside visibility.
Pained by financial indecision? Want to invest with Adam?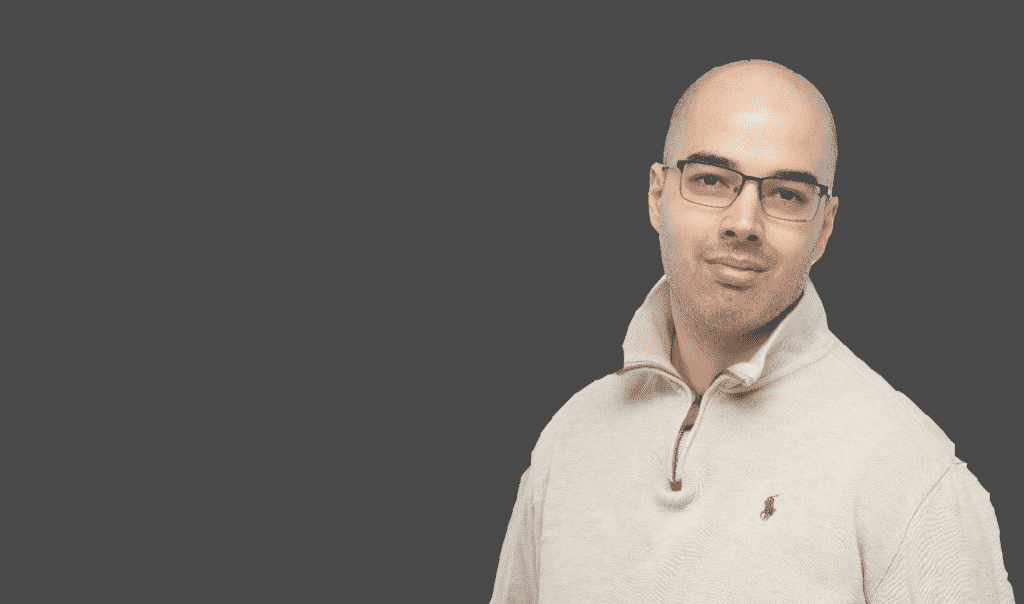 Adam is an internationally recognised author on financial matters, with over 694.5 million answer views on Quora.com, a widely sold book on Amazon, and a contributor on Forbes.