What are the books that billionaires read?
What are the books that successful people carry with them, give as gifts to friends, and dip into when they have a moment to spare as they make plans, build their businesses, and invest their money?
These books undoubtedly contain the solutions for how we too can become billionaires, or at the very least successful by our own standards.
Here are the top ten books that billionaires read.
10 Books That Billionaires Read
1. Sapiens by Yuval Noah Harari
On the list of the top-rated books, 11 billionaires—Bill Gates, Mark Zuckerberg, Daniel Ek, Keith Rabois, Kishore Biyani, Ray Dalio, Reid Hoffman, Richard Branson, Vinod Khosla, Melinda Gates, and Changpeng Zhao—read and recommended the book.
Sapiens has sold more than twelve million copies and has received more than 45,000 reviews on Goodreads, where it has a rating of 4.4 out of 5 stars.
According to Wikipedia, Harari "sees the social sciences as shaping what happens within those bounds and sees the natural sciences as setting the limits of possibility for human activity."
2. Principles by Ray Dalio
Principles, which came in second on the list of books that billionaires read, and was read by ten billionaires, including Jack Dorsey, Dustin Moskovitz, Drew Houston, and Howard Marks, has sold over four million copies and been named Amazon's business book of 2017.
The wealthy concur that it's a good thing. In the book, hedge fund manager Ray Dalio outlines the values he established while leading Bridgewater Associates, which were inspired by a candid memo he received from his top deputies in 1993 about his interpersonal skills as a manager.
A condensed version of Principles by Dalio was first posted online in 2011 and has since been downloaded over three million times.
3. High Output Management by Andy Grove
High Output Management, which is currently ranked third and has been read and recommended by nine billionaires including Brian Armstrong, Brian Chesky, Larry Ellison, and Ron Conway, has over 800 reviews on Goodreads and an overall rating of 4.3.
With a foreword by Ben Horowitz, the former CEO of Intel wrote a crash course for middle managers. A "legendary business book" and "Silicon Valley staple," according to the book's blurb.
Andy built the prototype for what a high-quality Silicon Valley company could be, according to Marc Andreessen, who said that Andy "exemplifies the best of Silicon Valley."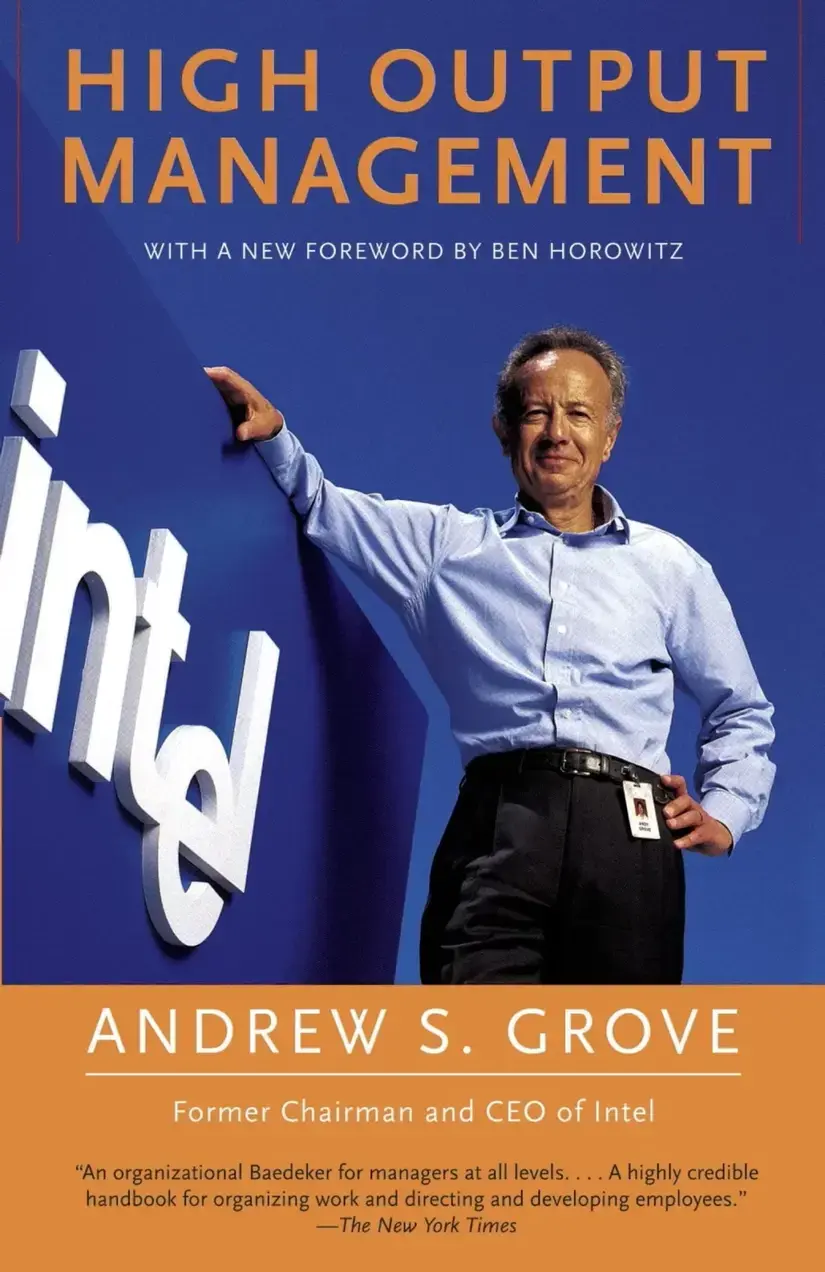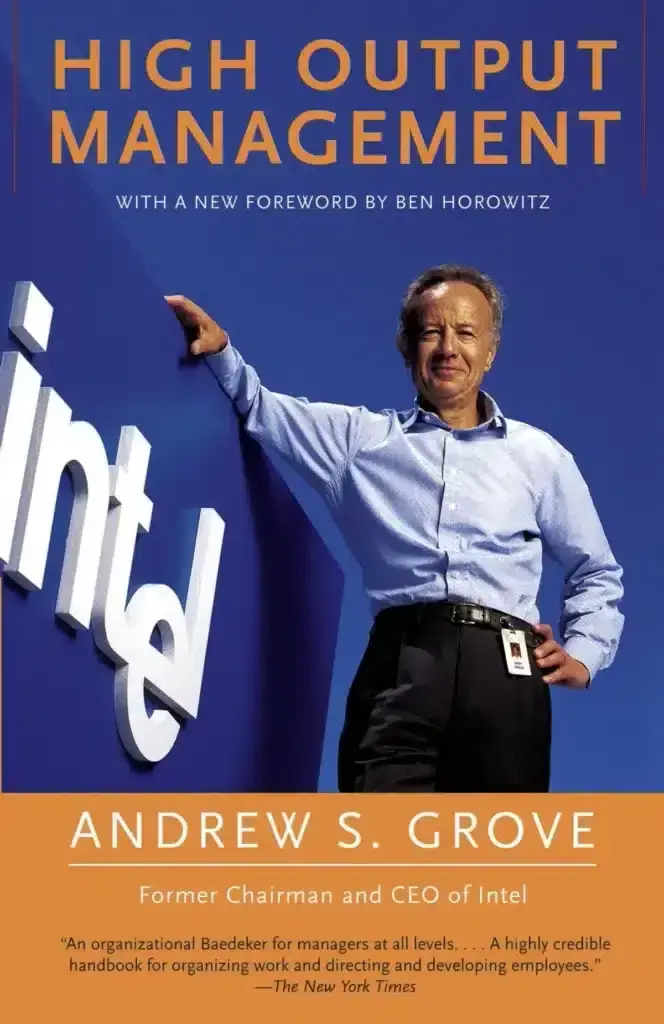 4. Atlas Shrugged by Ayn Rand
The 1957 novel Atlas Shrugged, one of the books that billionaires read, was endorsed by 8 billionaires, this time including Elon Musk, Ev Williams, Peter Thiel, and Mark Cuban.
It depicts a dystopian America where private businesses suffer from ever-heavy laws and regulations.
According to Wikipedia, Rand's stated objectives for the book included portraying "what happens to the world without them" as well as "showing how desperately the world needs prime movers and how viciously it treats them." Nine million copies of the book had been sold as of 2019.
5. The Hard Thing About Hard Things by Ben Horowitz
The Hard Thing About Hard Things is a book that has been endorsed by seven billionaires, including Keith Rabois, Larry Page, Peter Thiel, and Mark Zuckerberg.
It is about Ben Horowitz's struggles as the founder and CEO of Andreessen Horowitz in the late 1990s and early 2000s. Horowitz distinguishes between what is right and what is simple.
He is hailed as one of Silicon Valley's most seasoned and respected businessmen, as well as a renowned comedian and straight shooter.
The average rating for the book is 4.23 out of more than 3,000 reviews on Goodreads, including one that states, "This is one of the best books you'll ever read on entrepreneurship and being a CEO."
6. Poor Charlie's Almanack compiled by Peter D. Kaufman
Poor Charlie's Almanack is a compilation of speeches and talks by Charlie Munger that was put together by Peter D. Kaufman and first released in 2005. It is highly recommended by Bill Gates, Daniel Ek, Drew Houston, Marc Andreessen, Patrick Collison, and, of course, Warren Buffet.
The book gives readers the psychological tools they need to keep investing straightforward and simple. Drew Houston of Dropbox praised Poor Charlie's Almanack as one of the best books he had ever read, and Bill Gates claimed that Charlie Munger "is truly the broadest thinker I have ever encountered."
7. Blitzscaling by Chris Yeh and Reid Hoffman
According to Hoffman, "Blitzscaling is what you do when you need to grow really, really quickly. It's the science and art of rapidly building out a company to serve a large and usually global market, with the goal of becoming the first mover at scale."
With a foreword by Bill Gates and more than 5,000 reviews on Goodreads, this book is a well-liked recommendation of billionaires. It's the science and art of quickly building out a company to serve a large and typically global market, with the goal of becoming the first mover at scale.
Even though it only has a 3.95 rating on Goodreads, billionaires like Brian Chesky, Eric Schmidt, Vinod Khosla, Changpeng Zhao, and Sheryl Sandberg are fans of the book making it one of the books that billionaires read.
8. Only the Paranoid Survive by Andrew Grove
The subtitle of the eighth most highly recommended book by billionaires promises to explain how to take advantage of the crisis points that confront every company.
Bill Gates, Charlie Munger, Marc Andreessen, Steve Jobs, Vinod Khosla, and Jamie Dimon all read and recommended the book Only the Paranoid Survive, which tells the tale of Intel under Grove's leadership as CEO and President.
The book explores "strategic inflexion points," of which Steve Jobs said, "you must learn about, because sooner or later you are going to live through one."
It has received over 8,000 reviews on Goodreads, with an average rating of 3.96 stars. Peter Drucker, a well-known management consultant, declared that "This terrific book is dangerous…It will make people think."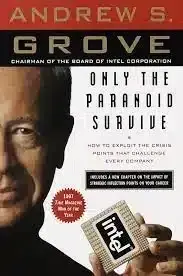 9. The Innovator's Dilemma by Clayton Christensen
This book, which was written by a Harvard professor and business expert, develops the idea of disruptive technologies, which was first introduced by Clayton Christensen in a 1995 article titled Disruptive Technologies: Catching the Wave.
In 1997, the year it was published, The Innovator's Dilemma won the Global Business Book Award for best business book.
It was also listed as one of the six most significant business books ever written by The Economist. Drew Houston, Ev Williams, Jeff Bezos, Mark Benioff, Steve Jobs, and other well-known billionaires are among the book's average 4.03-star rating on Goodreads from more than 48,000 reviews.
10. Snow Crash by Neal Stephenson
Ev Williams, Larry Page, Sergey Brin, Tobi Lütke, Cameron Winklevoss, and Mark Zuckerberg all recommend the science fiction book Snow Crash, which was published in 1992. This makes it one of the books that billionaires read.
The book is a "mind-altering romp through a future America so bizarre, so outrageous… you'll recognize it immediately," according to publisher Randomhouse. Stephenson originally intended Snow Crash as a computer-generated graphic novel.
It has received an average rating of 4.03 stars from more than 10,000 reviews on Goodreads (and 258,000 ratings). According to reports, the book has sold more than a million copies in North America alone.
Pained by financial indecision? Want to invest with Adam?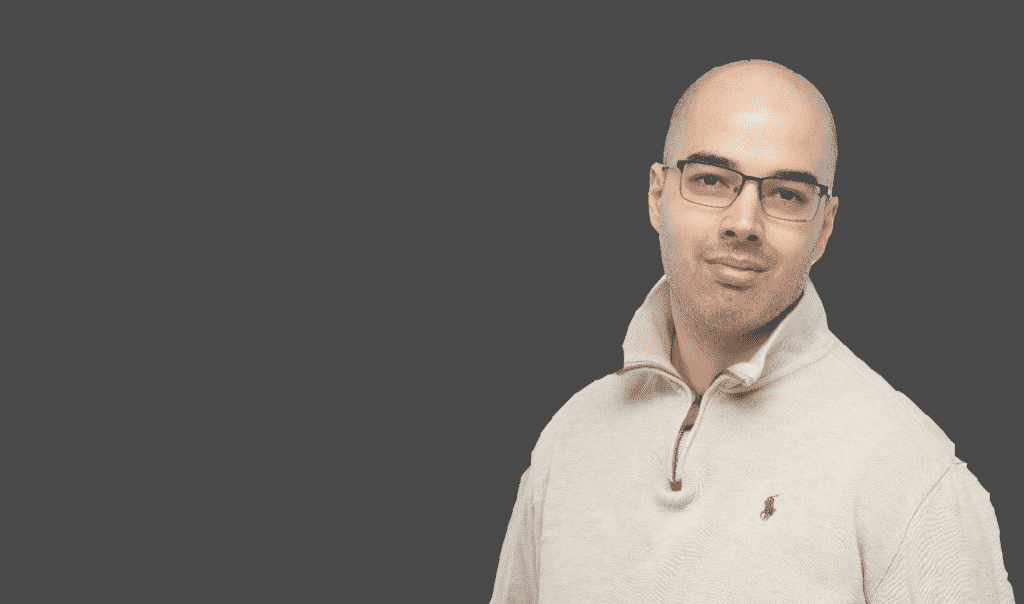 Adam is an internationally recognised author on financial matters, with over 588.1 million answers views on Quora.com and a widely sold book on Amazon and a contributor on Forbes.