Let's look at some of the works of art, including Old Masters and modern pieces, that are undeniably among the most valuable artworks in the world.
Without a doubt, the majority of the artwork that can be found in private and public collections around the world is priceless, as many people would agree.
Many works are one-of-a-kind, making it challenging to assign value to them. Nevertheless, art is sold and purchased almost every day, frequently for hefty sums that the majority of people will never be able to afford.
10 Most Valuable Artworks In The World
1. "Mona Lisa," Leonardo da Vinci
The Mona Lisa, created by High Renaissance master Leonardo da Vinci, is undoubtedly incomparable, and most people would probably concur. It is the most popular among the most valuable artworks in the world.
Although it is nearly impossible to put a price on a work of art of this calibre, the Mona Lisa was insured in 1962 for the highest amount possible—$100 million—at the time. It is without a doubt the most expensive painting, costing roughly $700 million in today's money.
The Mona Lisa, one of the most well-known paintings as well, is a lovely portrait thought to be of Lisa Gherardini, the spouse of Florentine cloth merchant Francesco del Giocondo.
Because it is priceless, the only way to see this beauty is in person at the Louvre Museum in Paris; just be ready for a lot of people.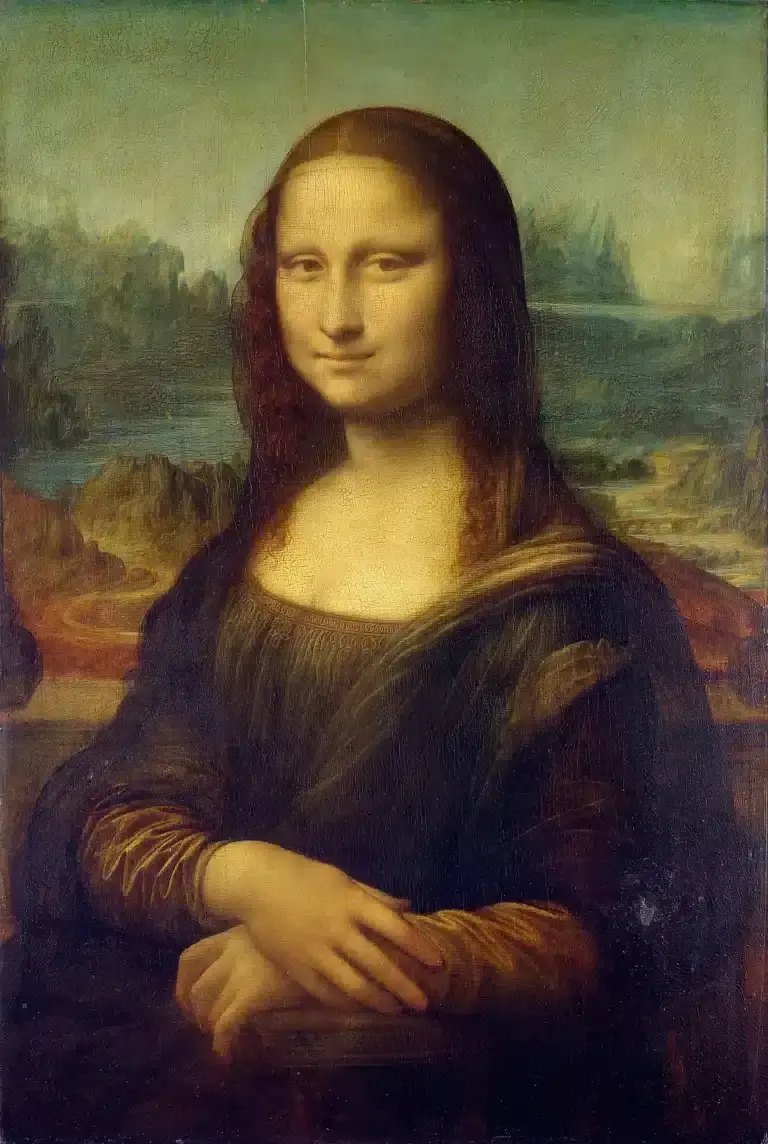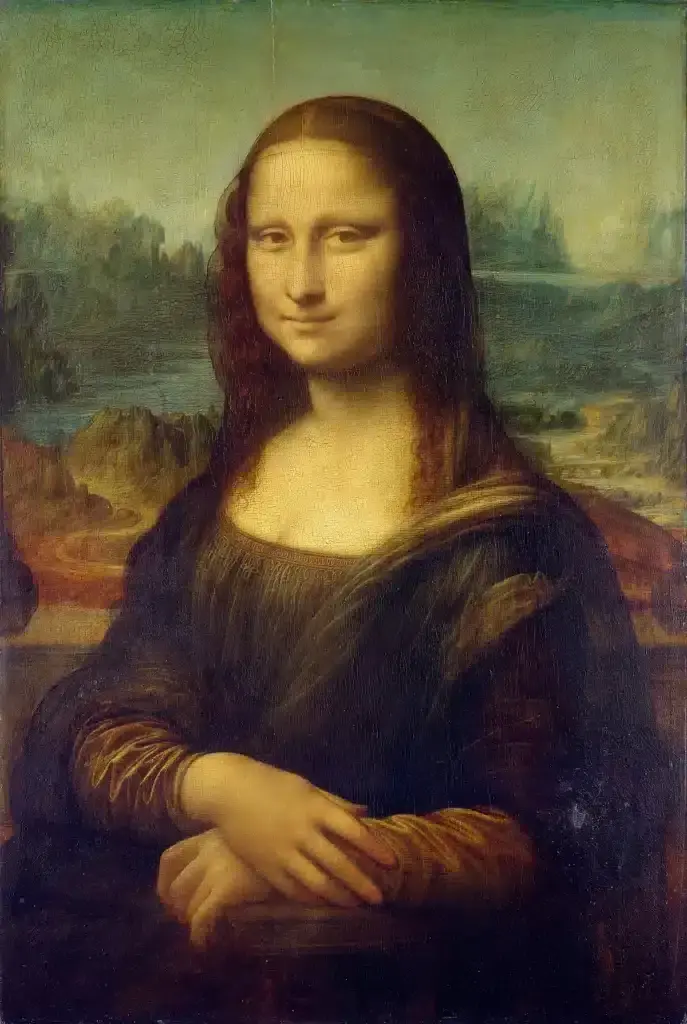 2. "Interchange," Willem de Kooning
For a total of $500 million USD, billionaire hedge fund investor Ken Griffin purchased two paintings from David Geffen, a successful businessman who holds numerous positions, including producer and head of a film studio.
Willem de Kooning's 1955 work Interchange was one of the paintings.
One abstract expressionist painting reportedly cost $300 million USD, and while many works purchased by private individuals frequently end up in private collections that are off-limits to the general public, Mr. Griffin, who serves on the board of trustees of the Art Institute of Chicago, has loaned Interchange to the museum so that anyone who wants to see it can do so.
3. "Nafea Faa Ipoipo (When Will You Marry?)," Paul Gauguin
Paul Gauguin visited Tahiti for the first time in 1891, beginning a love affair with the place and its women. Gauguin painted the post-impressionist Nafea Faa Ipoipo (When Will You Marry?) in 1892, serving as an inspiration to numerous contemporary artists.
The artwork, which shows two women sitting in a landscape of gold, green, and blue, went for about $300 million USD in a private sale in 2015, tying Interchange as the most expensive piece ever sold.
Many in the art world believe that it is now in the possession of the Qatari royal family, though the buyer's identity is unknown.
4. "The Card Players," Paul Cézanne
The extraordinary Paul Cézanne created five different series throughout his career, the first of which is The Card Players of 1892–1893. This artwork is one of the most valuable artworks in the world.
The majority of these paintings are kept in world-famous museum collections, including those at the Courtauld Institute of Art in London and the Musée D'Orsay in Paris.
Art lovers all over the world discovered in 2012 that this specific version was privately sold the year before, in 2011, at an astounding price of over $250 million USD — or about $269 million USD in today's currency.
It was the most expensive painting ever sold at the time. The Qatari royal family is known to own this painting, even though the ownership of the previously mentioned piece has not been confirmed.
5. "Number 17A," Jackson Pollock
Recall the startling $500 million USD that Ken Griffin spent on two works of art from the David Geffen collection? The second painting was Number 17 by the great abstract expressionist Jackson Pollock, which was purchased for an equally impressive $200 USD.
This magnificent drip painting, which was created in 1948, uses a variety of vivid hues, including yellow, red, orange, and blue, as well as some white and black that have been splattered throughout. Visitors can view this in person at the Art Institute of Chicago, similar to Interchange.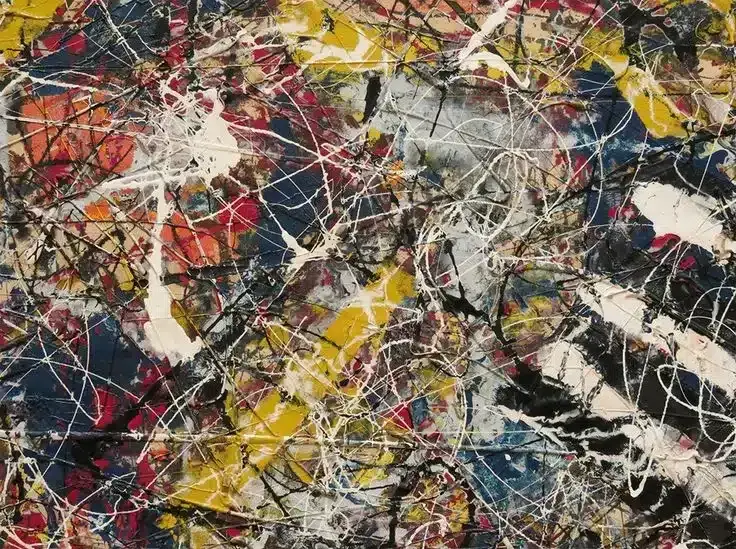 6. "No. 6 (Violet, Green and Red)," Mark Rothko
Mark Rothko, a Russian-American painter, created abstract work No. 6 in 1951. (Violet, Green, and Red) set a record high for the artist and became one of the most expensive paintings ever when it was privately sold in 2014 for $186 million USD.
The Russian billionaire Dmitry Rybolovlev purchased a painting by Rothko, who is best known for his canvases with vividly colored rectangular shapes. Art dealer Yves Bouvier facilitated the sale. Rybolovlev is currently engaged in a legal battle with Bouvier because he thinks he was deceived about the artwork's cost.
7. "Portrait of Marten Soolmans and Portrait of Oopjen Coppit," Rembrandt
The couple's portraits of Marten Soolmans and Oopjen Coppit, both by Rembrandt and painted in 1634, were bought together for $180 USD. The painting rose to become one of the most valuable artworks in the world.
When the Rothschild family decided to sell these works, which were hardly ever shown to the public because they were a couple, two museums stepped forward to buy them because it was only fitting that they always be displayed together.
These two priceless paintings were jointly purchased by the Louvre in Paris and the Rijksmuseum in Amsterdam, who will alternately display them so that the general public can finally see them.
8. "Les Femmes D'Alger (Version 'O')," Pablo Picasso
Les Femmes D'Alger (Version 'O') by Cubist genius Pablo Picasso was a vibrant display of geometric shapes and angles that was influenced by the Orientalist painting The Women of Algiers in their Apartment by Eugene Delacroix.
It was sold for an astounding $179.3 million USD in May 2015 at a Christie's auction. Picasso created 15 different renditions of this particular piece throughout his career; the final one, "O," was finished in 1955.
Like so many purchases, the buyer has remained unidentified, but some inside the art world have speculated that it might have been Hamad bin Jassim bin Jabar Al Thani, the late Qatari prime minister.
Want to know more about Pablo Picasso? Join one of our trips to Spain to learn more, like our four-day Mini Trip to Malaga and Granada or our four-day Mini Trip exploring Barcelona's artistic side.
9. "Nu couché," Amedeo Modigliani
Amedeo Modigliani, an Italian painter, created Nu couché, or Reclining Nude, in 1917–18, which is one of the most valuable artworks in the world. One of Modigliani's most well-known pieces, the painting depicts a naked woman lying against a background that is primarily dark red.
It sold on November 9, 2015, surpassing the estimate of $100 million USD, for $170.4 million USD. Former taxi driver turned billionaire Lui Yiqian is the proud owner of this piece. He founded two private museums in Shanghai and is said to have used an American Express Card to pay for the acquisition.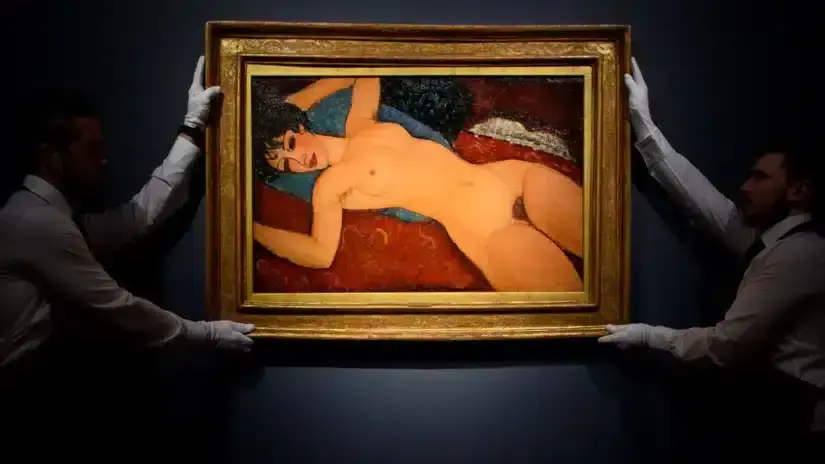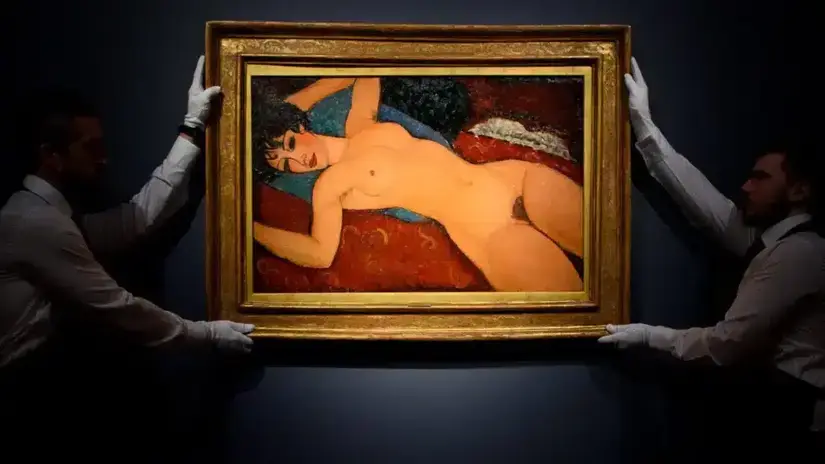 10. "No. 5, 1948," Jackson Pollock
No. 5, 1948, a classic Pollock drip painting, features organic lines and droplets of various shades of red, yellow, blue, and grey paint. Another piece of art that was once owned by business mogul David Geffen reportedly sold in November 2006 for $140 million USD (roughly $164 million today).
Although it has been widely reported that the extremely reclusive Mexican financier David Martinez purchased the piece from Geffen, Martinez's team and art industry professionals have denied that is the case.
Pained by financial indecision? Want to invest with Adam?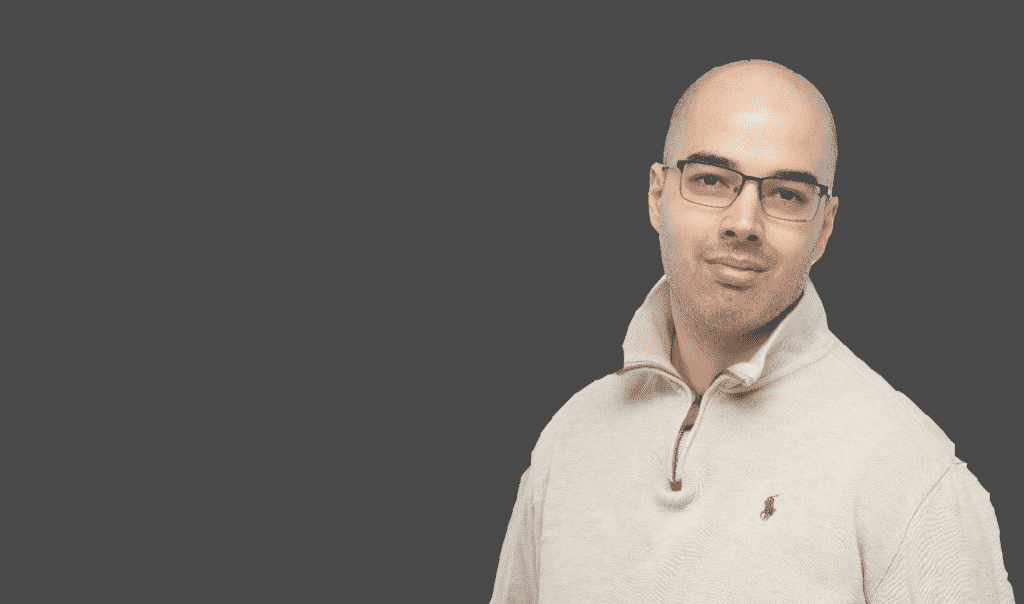 Adam is an internationally recognised author on financial matters, with over 584.2 million answers views on Quora.com and a widely sold book on Amazon and a contributor on Forbes.