Looking at the 13 most valuable brands in the world in 2023 is like going on an exciting trip through the constantly changing worlds of business and technology.
The global business scene is still changing in 2023, thanks to new technologies, changing customer tastes, and strong market forces.
The most valuable brands in the world, such as Amazon, Apple, Walmart, and others, are at the forefront of this constantly shifting landscape.
Their impact goes far beyond the goods and services they offer. These brands are the most successful because they are always coming up with new ideas, earning customers' trust, and knowing their customers.
When we look at this year's rankings, we see both the well-known names that have kept their top spots and the new companies that have swept up and changed businesses and set new standards for excellence. 
If you want to invest as an expat or high-net-worth individual, you can email me (advice@adamfayed.com) or use these contact options.
What are the Most Valuable Brands in the World?
Amazon.com, Inc. (NASDAQ: AMZN)
Amazon.com, Inc. (NASDAQ: AMZN), one of the most valuable brands in the world, has significantly transformed the retail industry and consumer engagement through its extensive market presence, groundbreaking advancements, and unwavering commitment to customer satisfaction.
The dynamic and always-changing characteristics of the product have cultivated a sense of confidence and dedication among consumers worldwide.
Amazon's wide range of products and services, which include online retail and cloud computing, demonstrates its ability to cater to a diversified customer demographic.
With a strong dedication to sustainability and social responsibility, the organization strives to be more than just a commercial entity, but rather a force for positive impact.
How many Amazon Prime members are there? Amazon.com, Inc. has a substantial Prime membership base of over 200 million individuals and commands a significant 49.1% portion of the U.S. eCommerce market.
Notably, the company achieved remarkable sales of $513.9 billion in the year 2022.
Apple Inc. (NASDAQ: AAPL)
Apple Inc. (NASDAQ: AAPL), a prominent entity in the technology sector, continues to maintain its position as one of the most valuable global brands in the year 2023.
Known for its groundbreaking advancements, the products of this company have revolutionized the realms of communication, business, and entertainment.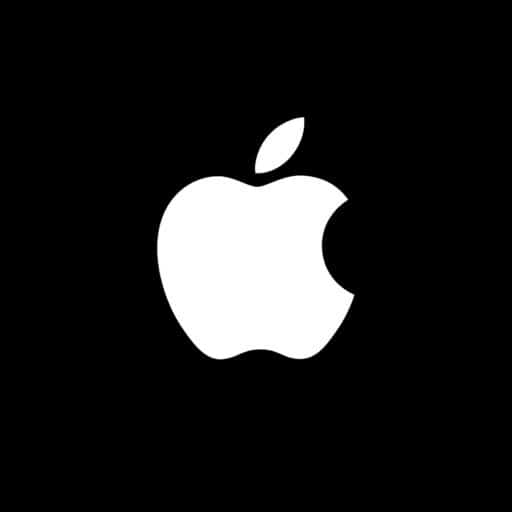 Apple's commitment to ensuring high standards of quality and prioritizing customer happiness serves as a catalyst for the expansion of its devoted customer base.
Apple continues to assert its technological dominance through recent product releases, including the iPhone 15, Apple Watch Series 8, and Apple Car.
When is the Apple Car coming out? There is still no announcement about its release, but visit their website for announcements.
How many apps are there on the App Store? The App Store currently provides a vast selection of about 1.82 million applications, with new releases being regularly introduced.
Apple Inc. achieved a notable revenue of $394.33 billion in the year 2022, with the United States contributing 45% to this impressive accomplishment.
Alphabet Inc. (NASDAQ: GOOG)
In 2023, Alphabet Inc. (NASDAQ: GOOG)'s Google continues to maintain its position as one of the most valued brands in the world, exerting its dominance in the technology sector through its innovative offerings and user-centric services.
With a reputation for its search engine's high level of dependability, it proudly serves an extensive user base of around 270 million individuals and efficiently manages an impressive volume of nearly 40,000 inquiries per second, resulting in a staggering total of 3.5 billion daily users across the globe.
The suite of Google products, such as Google Home, Google Maps, and Google Drive, serves to enhance and expand Google's sphere of influence.
The Android operating system is utilized by a significant number of devices on a global scale. The brand's steadfast dedication to innovation guarantees its ongoing supremacy.
India exhibits a strong preference for Alphabet Inc.'s Google as its primary search engine, with an impressive 94.2% of active users opting for this platform.
It is worth mentioning that Google's advertisements demonstrate a significant return on investment, with an impressive $8 generated for every $1 invested. This has resulted in a substantial revenue of $279.8 billion in the year 2022.
Microsoft Corporation (NASDAQ: MSFT)
The Microsoft Corporation (NASDAQ: MSFT), a prominent technology company, is anticipated to sustain its position as one of the most valuable brands in the world.
Recognized for its exceptional performance in the fields of cloud computing, artificial intelligence, and advanced technology, this entity has gained a reputation for its innovative approaches.
Prominent offerings such as Windows, Office, and Xbox, in addition to the acquisition of LinkedIn, enhance its sphere of influence.
The dedication of Microsoft Corporation to corporate responsibility and sustainability serves to enhance its reputation.
Microsoft's market capitalization has reached a significant milestone of $2.37 trillion. The number of active Windows devices stands at 1.6 billion, while the Xbox gaming platform has a user base of 100 million.
Microsoft Edge, the company's web browser, has garnered a substantial user count of 158 million.
Furthermore, Microsoft Office 365 has experienced a remarkable surge in users, rising by 21% to reach a total of 258 million during the epidemic.
These statistics clearly demonstrate Microsoft's unquestionable supremacy in the industry.
Walmart Inc. (NYSE: WMT)
Walmart Inc. (NYSE: WMT), a prominent global brand in 2023, is widely recognized for its extensive range of reasonably priced products, customer-centric services, and advancements in technology.
The company in question is a prominent retail entity, boasting an extensive network of over 10,600 locations worldwide.
Its financial performance in the year 2022 is noteworthy, with a substantial revenue of $572.75 billion.
Walmart Inc. is a prominent entity with a substantial presence in the United States, operating a total of 4,717 stores across the country.
During the pandemic, the company had a noteworthy surge in its e-commerce sector, achieving a remarkable growth rate of 74%.
Furthermore, Walmart.com garnered significant attention, amassing a considerable number of visits totalling 407.8 million as of the year 2023.
Moreover, the organization is dedicated to the principles of sustainability and actively engages with the community.
Samsung Group
Samsung Group, a prominent global conglomerate, provides a wide range of products and services spanning several industries.
Recognized for its exceptional inventiveness and commitment to excellence, this product/service has achieved widespread adoption on a global scale.

The implementation of in-house manufacture for 90% of components facilitates enhanced control over the production process.
Samsung, a prominent player in the mobile phone industry, holds a significant market share of 24.44%.
Furthermore, the company's income for the year 2022 amounted to a substantial sum of 226.5 billion USD.
As of 2023, Samsung has provided employment opportunities to a workforce of approximately 267,937 individuals.
Is Samsung a good brand? Samsung's dedication to research and development (R&D) and its emphasis on ensuring customer satisfaction have positioned the company as a leading force in the technology industry.
As a result, Samsung has earned a reputation as a dependable and trustworthy brand.
ICBC
ICBC, as one of the world's most valuable brands, maintains its esteemed standing by delivering exceptional customer service and pioneering financial solutions.
ICBC demonstrates a commitment to addressing consumer requirements through the provision of a diverse range of financial products, encompassing various offerings such as accounts, loans, and investment opportunities.
ICBC also offers private banking. Additionally, the institution ensures ease of access and convenience for its customers through the provision of user-friendly online and mobile banking platforms.
Moreover, the organization's dedication to social responsibility is apparent through its various activities aimed at promoting education, alleviating poverty, and protecting the environment.
Industrial and Commercial Bank of China (ICBC), being the largest commercial bank on a global scale, reported a substantial revenue of $214.7 billion in the fiscal year of 2022, accompanied by a notable profit of $53.5 billion.
With assets over $5.7 trillion, the bank demonstrates a robust capital adequacy ratio and a decreased nonperforming loan ratio, indicative of its stability and significance within China's banking sector.
Verizon Communications, Inc. (NYSE: VZ)
Verizon Communications, Inc. (NYSE: VZ), a top multinational corporation, provides high-quality services and innovative technology solutions.
It is widely recognized for its dependable network, fast connection speeds, and exceptional customer service, making it the favoured option for mobile and internet services.
Verizon's dedication to fostering innovation, particularly in the realms of 5G and IoT technologies, positions the company as a leading force, hence cultivating a sense of confidence and devotion among its clientele.
Verizon Communications, Inc. holds the position of the most valuable telecommunications brand worldwide, with a total of 143 million wireless connections and 9 million fixed broadband connections recorded in 2022.
Additionally, the company generates an annual revenue of $137 billion.
Tesla, Inc. (NASDAQ: TSLA)
Tesla, Inc. (NASDAQ: TSLA), a prominent brand in the automotive industry, is recognized for its significant influence and dominance in the market.
This is mostly attributed to the company's commitment to innovation and sustainability, which has propelled its success and solidified its position as a powerhouse brand in the year 2023.
Who founded Tesla? A group of people started it, with Elon Musk being one of the most well-known co-founders.
The innovative electric vehicles and sustainable energy solutions offered by the company appeal to environmentally aware consumers.
Tesla's adept marketing strategies, avant-garde designs, and audacious promotional campaigns contribute to the establishment of a resilient worldwide brand identity.
Tesla, Inc. has established itself as a prominent player in the market, boasting a substantial market value of $951.79 billion.
The company's financial performance in 2022 has been noteworthy, with revenue reaching $81.462 billion and unit sales amounting to 3,638,900 as of March 2023.
These figures have contributed to Tesla's dominant market share of 68% in the United States. Notably, the Model Y has emerged as the leading electric vehicle in terms of sales in 2022, further cementing Tesla's position as a valuable and forward-thinking brand.
TikTok
TikTok, boasting a user base of 1 billion individuals worldwide, of which 60% are attributed to Generation Z, is a prominent medium for effectively captivating a younger demographic.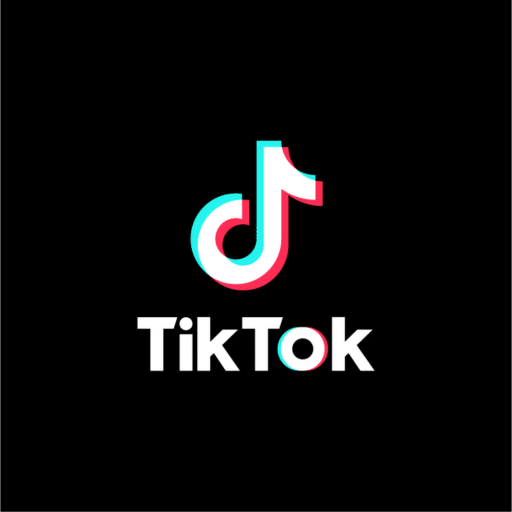 How does the TikTok algorithm work? The algorithm employed by the platform prioritizes material that elicits a positive response from viewers, underscoring the need to produce distinctive and captivating content that corresponds with the values of your company.
The platform's annual advertising revenue in the year 2022 experienced a substantial growth of 155%, amounting to $9.9 billion.
In order to enhance brand visibility and engage with younger target audiences, TikTok presents a viable platform for effectively showcasing the unique personality and mission of your brand.
Deutsche Telekom
Deutsche Telekom, a prominent multinational telecommunications corporation, is widely recognized for its exceptional service offerings, cutting-edge product portfolio, and robust customer assistance.
With a significant global footprint, this entity operates under multiple names throughout different regions, one of which is T-Mobile.
In the year 2022, a significant increase in financial performance was observed, as evidenced by the substantial growth in net sales, amounting to 114.4 billion euros.
This notable expansion can be attributed mostly to the company's operations in the United States, which contributed to 66% of the total revenue.
In 2022, the corporation had a decline of 4.5% in its employment, with 39% of employees located in Germany and 33% in the United States.
The commitment to quality exhibited by Deutsche Telekom solidifies its position as one of the most valued brands globally.
China Construction Bank (CCB)
China Construction Bank (CCB), established in 1954, has emerged as one of the top banks in China. It currently operates on a global scale, spanning more than 30 nations.
The company demonstrates exceptional performance by placing a significant emphasis on innovation and technology, actively adopting digital transformation, online banking, and mobile payments, thereby positioning itself as a prominent figure within the sector.
CCB is renowned for its dedication to the implementation of responsible banking principles, fostering sustainability, advancing green finance, and providing support to local communities.
In the year 2022, the commercial bank under consideration attained a total income of $202 billion, thereby securing its position as the second-largest commercial bank globally in terms of revenue.
Furthermore, this bank provided inclusive finance loans amounting to 2.35 trillion yuan ($330 billion) to a client base of 2.53 million individuals.
Home Depot, Inc. (NYSE: HD)
The Home Depot, Inc. (NYSE: HD), a valuable brand listed on the New York Stock Exchange, distinguishes itself via its comprehensive assortment of products, exceptional customer service, and competitive pricing strategies.
This company serves a diverse client base, including homeowners, contractors, and individuals interested in do-it-yourself projects.
Home Depot provides a wide range of comprehensive solutions supported by expert guidance, catering to various needs such as tools, appliances, building materials, and decor.
In addition to their involvement in the retail sector, the company's dedication to community assistance is evident through their philanthropic foundation, which underscores their commitment to enhancing the well-being of individuals.
Home Depot, Inc. holds a significant market position in the United States, with over 2,298 retail locations worldwide and around $132.11 billion in net sales in 2020.
With a workforce of more than 400,000 employees, this organization is considered one of the largest employers in the world, making a substantial impact on the global economy.
Final Thoughts
The global market of today is represented by the most valuable brands in the world, which serve as evidence of the influential role played by innovation, brand equity, and customer loyalty. Investing in these companies' investment funds will never be a mistake.
These 13 brands have not only demonstrated exceptional proficiency in their respective fields but have also successfully established themselves as well recognized and influential entities, exerting significant control over the market.
As these entities persistently undergo development and adjustment in response to shifting customer preferences and developments in technology, they function as prominent exemplars of achievement and motivation for organizations across the globe endeavoring to make a lasting impact on the international platform.
Pained by financial indecision? Want to invest with Adam?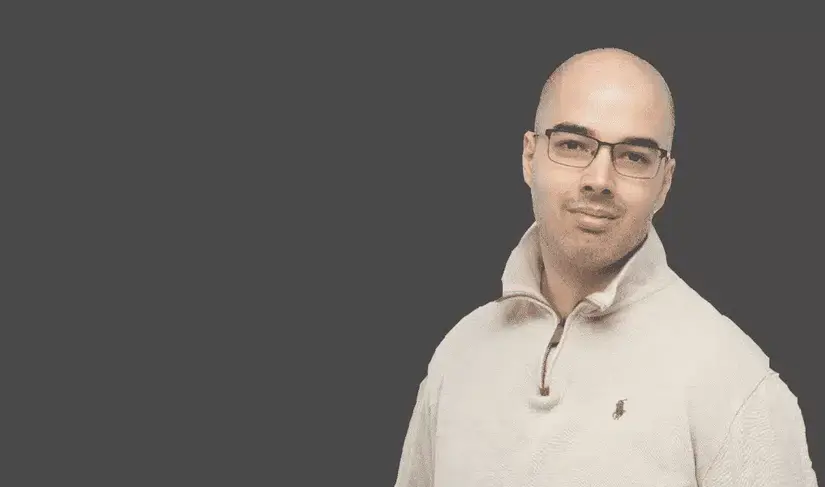 Adam is an internationally recognised author on financial matters, with over 693.5 million answer views on Quora.com, a widely sold book on Amazon, and a contributor on Forbes.