17 Countries With the Fastest Internet – that will be the topic of today's article.
If you are looking to invest as an expat or high-net-worth individual, which is what I specialize in, you can email me (advice@adamfayed.com) or use WhatsApp (+44-7393-450-837).
Introduction
Wanting to stay connected all the time means checking the countries with the fastest internet whenever you plan to travel. Sure, there are those who won't mind secluded territories, especially if their goal is to soul-search. But if you couldn't afford choppy phone and net connections due to your work from home arrangements or certain investments you have to track, it would be rather annoying if you fly right into the middle of a "disconnected" paradise.
Besides, wouldn't it be a shame if you could not even share your amazing vacation shots to your closest friends and loved ones? Nowadays, really, the internet has become essential.
We came up with a list of countries with the fastest internet connections to assist you in organizing your upcoming travels.
Connecting to the fastest internet in the World
You may find a list of the countries with the fastest internet by performing a quick Google search. The typical list, however, varies with time. Some online lists are still current because the total remained constant for a while. We identified the top countries and locations that can meet your Wi-Fi connectivity targets regardless of when you wish to visit.
Singapore
Singapore often claims the title of being one of the countries with the fastest internet in the world.
The country's broadband connection experienced a record-breaking 247.54 Mbps in January 2021 as a result of ongoing developments. More than 85% of the population enjoys access to one of the countries with the fastest internet thanks to Singapore's steady advancement as well as its aim of giving all its residents the best internet connection globally.
You won't need to bother about setting up your mobile data because Singapore places a strong emphasis on broadband connections. Visitors can access the local Wi-Fi in almost every building and place in Singapore. Be bold and ask for the password when you stop by.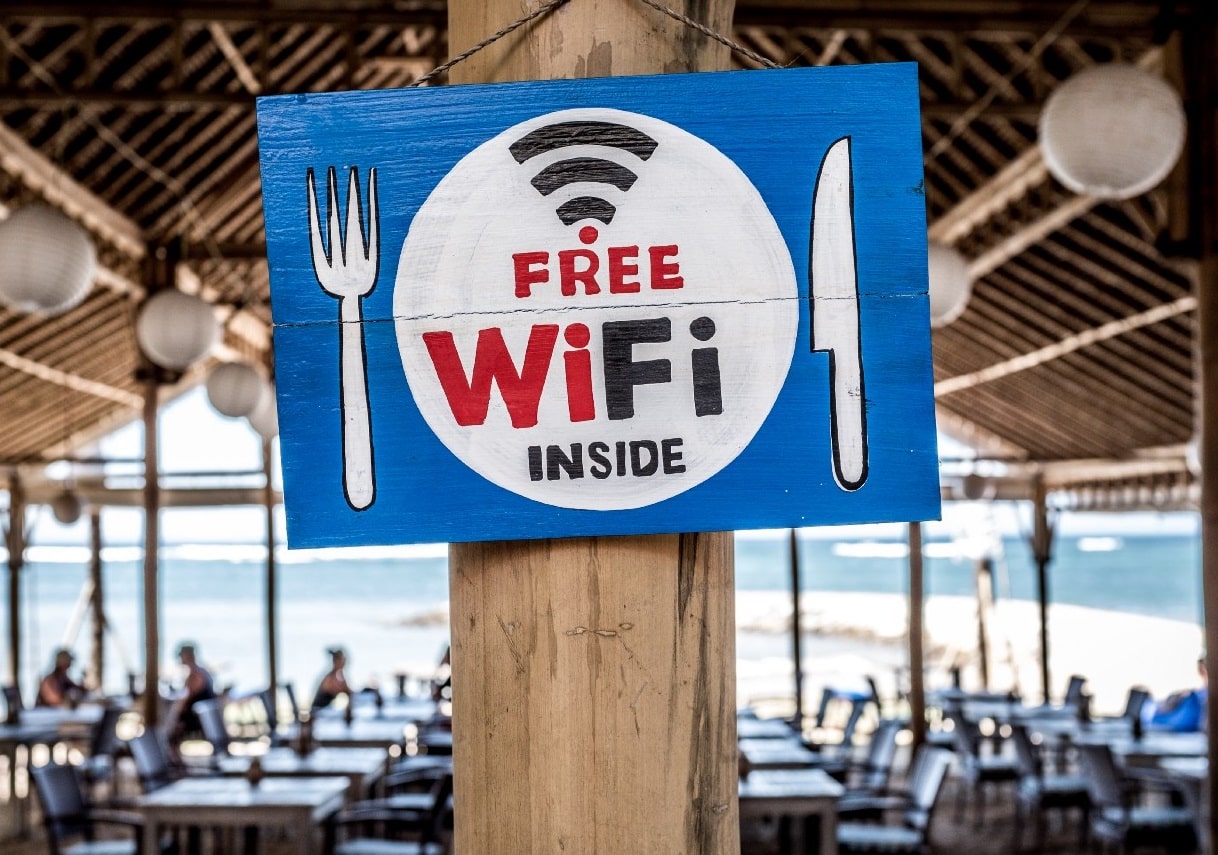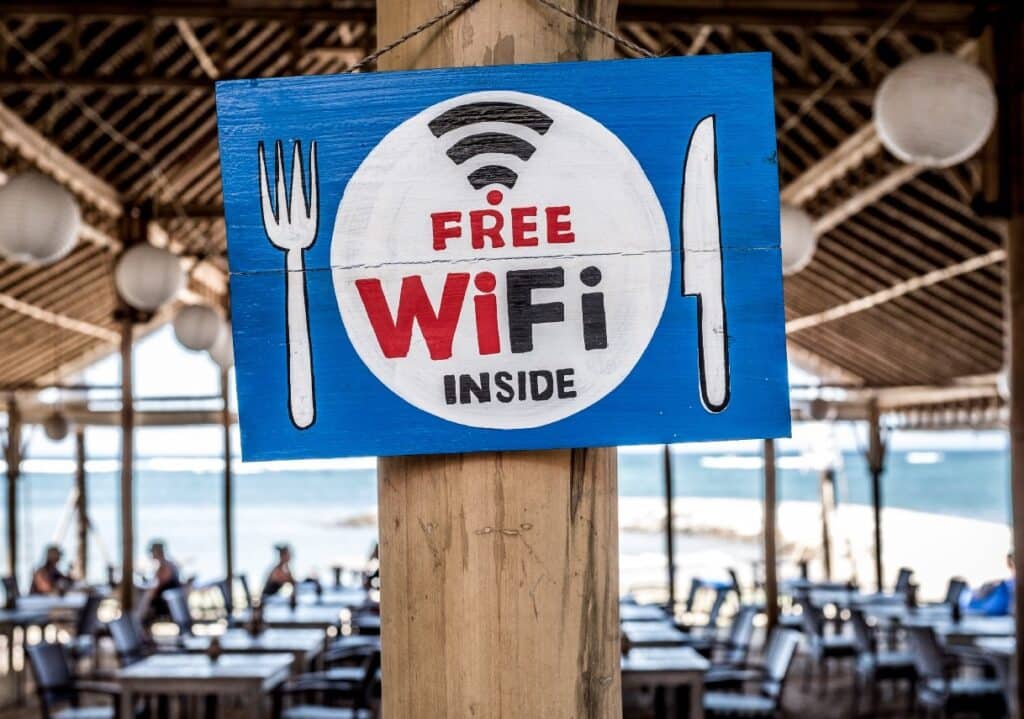 Hong Kong
The internet in Hong Kong is dependable and fast for both locals and visitors. The nation constantly keeps upload and download speeds over a record-breaking 229.45 Mbps. As a result, Hong Kong rose to prominence as a communications hub.
As one of the world's business centers, Hong Kong is also hailed for its rapid expansion. As a result, the country is among the top vacation locations and numerous businesses dispatch their staff members on business trips and for business transactions to the region with a booming economy.
Thailand
Thailand continues to be in the top three countries with the fastest internet in the world. This places the prosperous nation as the third superpower when it comes to having the best Wi-Fi connection. The stunning vistas you see while exploring the lovely Southeast Asian nation can readily be shared online.
Despite the difficulties Thailand saw during the COVID-19 pandemic, the country was nonetheless able to hold onto the third rank among countries with the fastest internet. The nation experienced a mind-blowing record of 220.59 Mbps in January 2021.
Romania
Romania takes pride in being one of the countries with the fastest internet speeds. In fact, it boasts of having one of the best internet connections in Europe even though it is not a hub for telecommunications in the continent. The country's current record of 198.01 Mbps has allowed it to surpass the United States' Wi-Fi connection for years.
Most visitors to Romania are surprised by how easily they may access the internet. Travelers even brag about Romania's stunning castles and Gothic buildings on social media. With such quick internet, posting about the country's attractions is quite simple.
Denmark
The internet connection in Denmark significantly improved, moving up the list of best fixed broadband connections. One of the highest speeds recorded was from January 2021, with the Speedtest result hitting up to a staggering 190.32 Mbps. As a result, you don't have to stress about posting on social media while you explore Denmark's exciting tourist attractions.
Most visitors enjoy taking leisurely strolls through Copenhagen, the capital of Denmark. No matter how many people use the internet connections at the well-liked location, high-volume download speeds may be accommodated. With this, you can enjoy the scenery at Nyhavn or Tivoli Gardens without worrying about slow Wi-Fi.
France
France takes pleasure in being one of the world's top tourist attractions. Along with their magnificent museums and historic buildings, foreigners also visit this country for its lightning-fast internet. France is still among the countries with the fastest internet. According to a recent count, the nation's average broadband speed is 188.03 Mbps.
Your decision to save money to travel to France would be more worthwhile due to the country's excellent internet connectivity. You don't need to be concerned about sharing your trip to the City of Love or your tour to the Palace of Versailles as you could instantly share any image or video on all of your social media networks in France because of the country's dependable internet speed.
Monaco
Monaco went in and out of the top 10 countries with the fastest internet speeds because of the COVID-19 pandemic. Fortunately, the nation recovered and climbed to the seventh position on Speedtest's worldwide index in January 2021 with an internet speed of 187.88 Mbps. So take in the spectacular vistas of Monte Carlo and Monaco Harbor without worrying about your social media posts.
UAE
The country's internet services continue to advance, which is something the United Arab Emirates is proud of. Because the majority of its residents are mobile, they choose dependable mobile data services to quick Wi-Fi connections. Even visitors anticipate the nation's improvements in mobile data offerings. The impressive mobile connection of Qatar is often challenged by the UAE. However, UAE claims the top rank for the fastest mobile data services for the first month of 2021 with a record of more than 183 Mbps.
South Korea
You've certainly heard of South Korea's rise and development over the past few decades in a variety of industries. Aside from its advancements in technology and entertainment, the country takes pride in its ability to turn competitive gaming into a lucrative industry. After school, young people frequently throng to internet cafes to practice their tactics in a variety of online games. Additionally, both locals and visitors can use their phones for smooth mobile gaming and surfing. This is a result of South Korea's top-tier mobile data, which recently registered a speed of more than 171 Mbps.
Qatar
You must be aware of the numerous censorship that go side by side with Qatar's quick internet access. Despite this, numerous businesses continue to travel for business within the nation due to valuable clientele and deals. We don't blame them, without a doubt. Qatar establishes a record for the fastest mobile internet speed of more than 170 Mbps.
China
China continues to go beyond everyone's expectations with its consistent advancements across a variety of fields throughout the years. Despite the difficulties brought on by the COVID-19 epidemic, the Chinese government sought to offer residents at-home options amidst the nationwide lockdowns that were put in place. China made the most out of cutting-edge technologies in order to counter the effects of the Coronavirus. With their superb industrial internet, residents benefit from swift mobile connections with a recorded speed of more than 149 Mbps.
Saudi Arabia
Saudi Arabia adopted strong controls and filters with their quick internet connection, just like the majority of Arab nations. Additionally, residents and visitors can take advantage of fast mobile browsing at a speed of more than 115 Mbps. Expect censorship in practically all kinds of online media if you happen to visit Saudi Arabia.
Norway
Norway has maintained its position as one of the countries with the fastest internet over the years. Tourists and residents alike can simply stay connected with their loved ones using just their mobile data at an astounding speed of over 107 Mbps. In a matter of seconds, you could flaunt on your social media platforms about your climb at Pulpit Rock or your visit to the Viking Ship Museum.
Kuwait
Some of the greatest mobile data providers in the world are located in Kuwait. Fixed-broadband connections frequently have issues and connection difficulties. Because of this, the majority of locals and visitors prefer to take advantage of the various in-home offerings for mobile connections. 105 Mbps of recorded mobile internet speed is more than adequate to provide you with a seamless internet experience while visiting Kuwait.
Australia
Australia provides its residents and visitors with top-notch internet services. The country offers mobile data with a speed of over 104 Mbps that is quick and dependable. But you'll be let down if you were hoping for an all-expenses-paid business vacation to Australia. Australia enacted a rule restricting online content, according to recent reports.
Netherlands
Visitors to the Netherlands seek more than simply the magnificent vistas of the country. The Netherlands boasts a speedy mobile connection of more than 97 Mbps, which makes it much simpler to publish photos to social media for both locals and visitors.
Canada
The COVID-19 epidemic caused significant economic loss for Canada, as it did for the majority of nations. In an effort to recover, the country wants to offer its people access to affordable internet, especially for those who require secure employment. With a record of over 94 Mbps, Canada made sure to provide people on a tight budget with a quick and stable mobile data connection.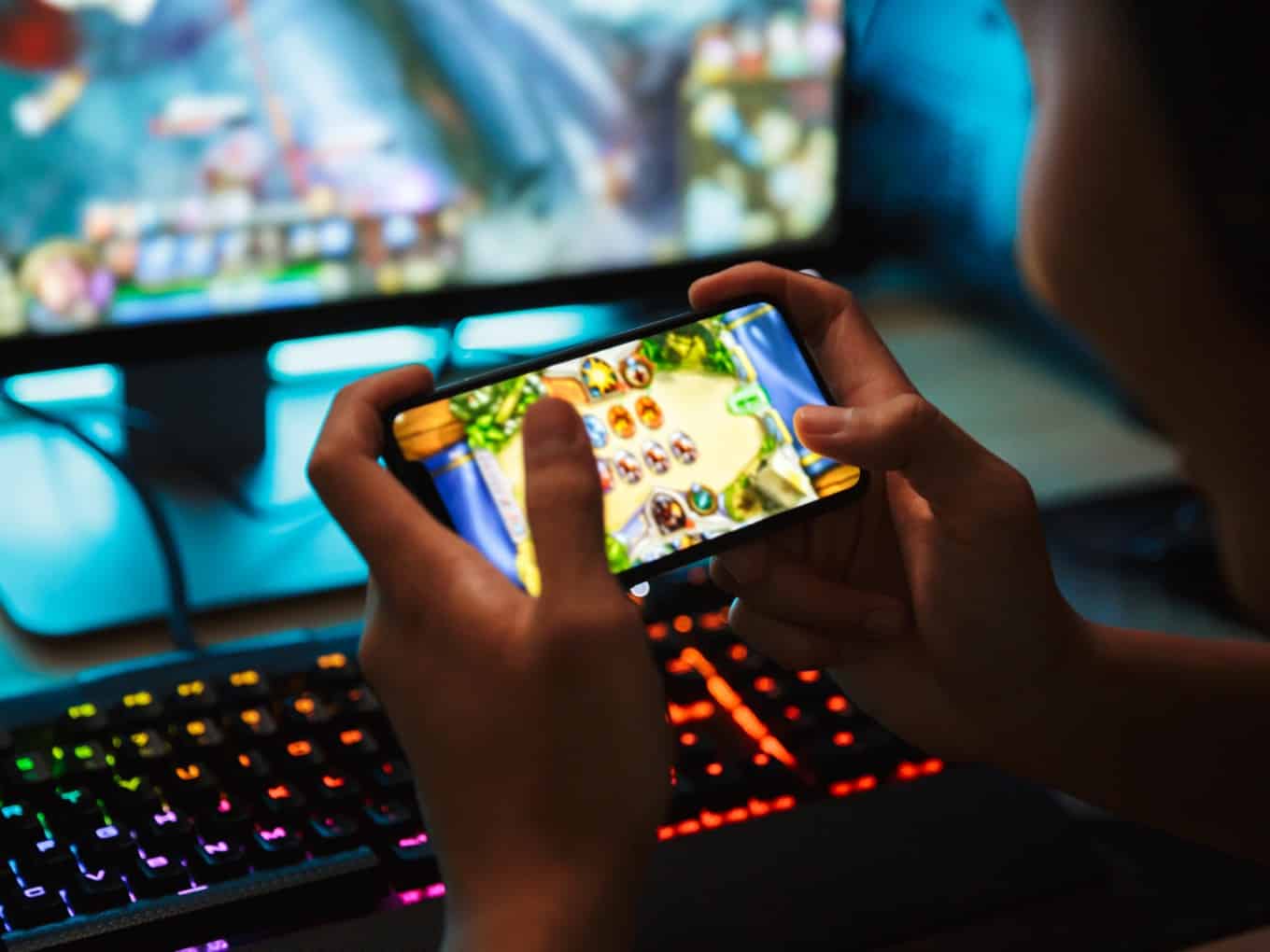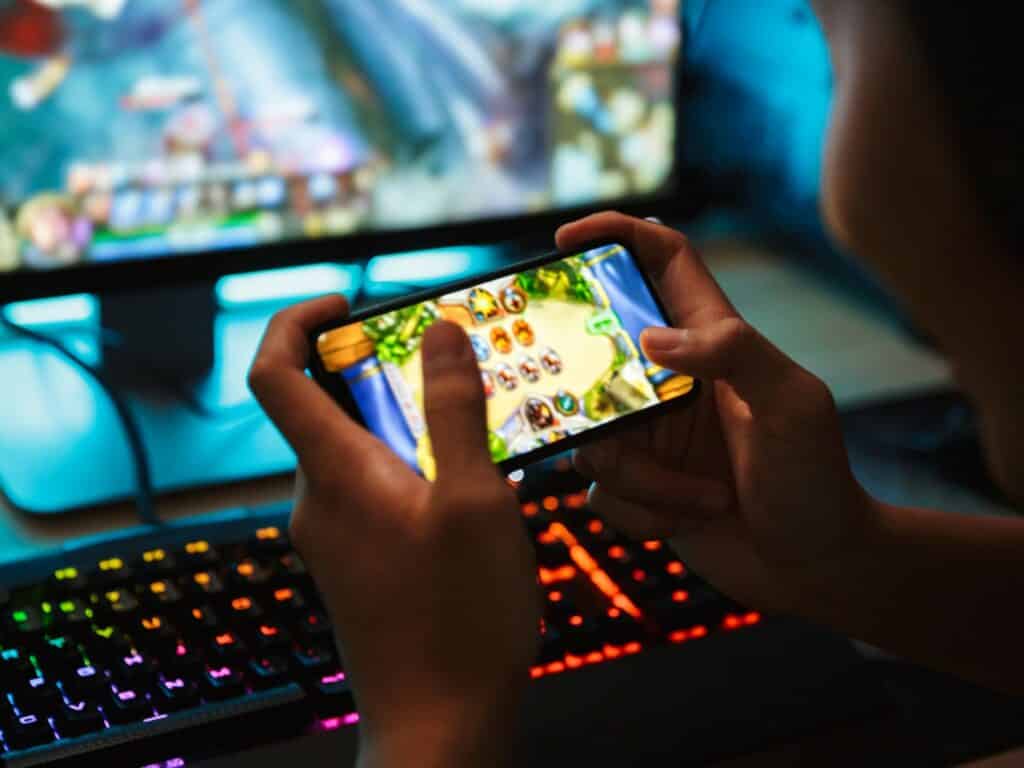 Countries for Online Gamers
People today view gaming as a promising job choice for young people due to numerous technical advancements. Many nations honored their citizens for the tremendous achievements they accomplished in the online gaming business. Different countries worked to increase their internet speeds to accommodate newcomers, competitors, and followers of electronic sports in order to stay up with this trend.
Countries that made investments in offering professional gamers with fast Wi-fi speeds reaped huge profits from the global games market. Now, we refer to all varieties of online players when we speak of the gamers. The countries that dominated the online games market over time offered the finest internet experience for fluid gameplay for games on both desktop computers and mobile devices.
Moving to the countries that have consistently ranked at the top of the gaming charts can be an option if you want to work in the online gaming sector. Getting the assistance you require from appropriate sponsors, such as your country of residence, is something you must consider regardless of whether you are in one of the countries with the fastest internet in the globe.
Why it's important to know the countries with the fastest internet
You likely used Speedtest or another web tool to measure your internet speed. This should serve as enough basis as to why it is significant to identify the advancements of the countries with the fastest internet in the world. Every nation must develop the ability to adapt to online trends especially in today's digital world where the majority of businesses which used sophisticated search engine optimization and digital marketing prospered. If their country lags behind other nations in terms of fast internet connections, prospective CEOs are unable to test out various trends of updated corporate tactics.
There are different Wi-Fi and cellular radio capabilities in every gadget or device so you get different results for every time you perform an internet speed test checker. Speed test results are used by online firms to determine the best approach to take to draw customers to their products. Looking back at the list of countries with the fastest internet, the majority of the aforementioned destinations and regions were able to maintain their economy throughout the COVID-19 epidemic. While keeping an eye on the Coronavirus activities, they worked to satisfy their population's internet needs.
Pained by financial indecision? Want to invest with Adam?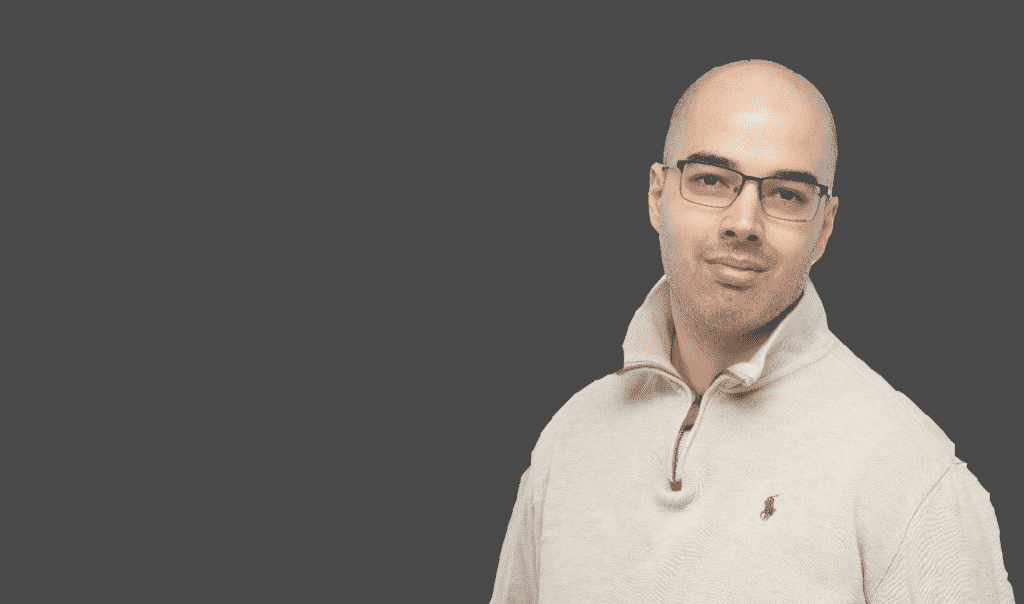 Adam is an internationally recognised author on financial matters, with over 438.5 million answers views on Quora.com and a widely sold book on Amazon