25 Best International Schools In Shanghai, China
If you are looking to invest as an expat or high-net-worth individual, which is what I specialize in, you can email me (advice@adamfayed.com) or WhatsApp (+44-7393-450-837).
The best time to invest, as a parent or teacher, is when you are moving countries.
You can also receive our free beginners guide for expat teachers to invest whilst living overseas by clicking here.
Introduction
Shanghai is a significant international city with many best international schools in Shanghai that provide foreign curricula. The most well-liked curricula are the International Baccalaureate and the US and UK national curricula.
The top international schools in Shanghai provide a good balance of academics and extracurricular activities, as well as modern facilities.
You can anticipate small class sizes, highly qualified teachers, and a diverse student body. It is advised to apply early to ensure a seat because the most sought-after schools frequently have limited space.
International schools not only benefit a child's education but also help them settle into Shanghai life. In such an unfamiliar and foreign environment, a familiar curriculum can be comforting and facilitate a smooth transition to the schools back home, should the family decide to move back there.
The most well-known international schools in Shanghai are listed below.
18 Best International Schools in Shanghai, China
1. Concordia International School Shanghai
The largest international neighborhood in Shanghai, Jinqiao, is home to Concordia International School Shanghai, a coed day school serving students from 3 to 18 years old.
Concordia, one of the best international schools in Shanghai, is renowned for its commitment to academic excellence and for offering well-developed programs in sports, the arts, community service, and applied learning.
Their dedicated, caring, and award-winning faculty members teach a thorough American curriculum and develop cutting-edge initiatives that direct individual students toward achieving their educational objectives.
Concordia's thriving and compassionate community lays the perfect groundwork for the success of the entire family.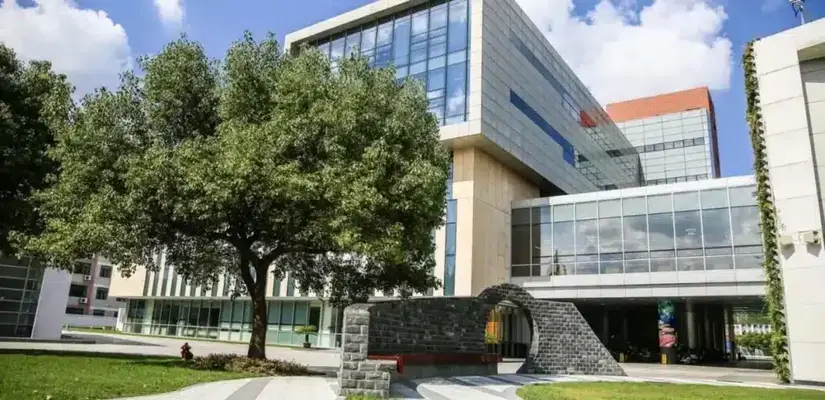 2. Western International School of Shanghai
The only full continuum IB World School in mainland China authorized to offer all four IB programs—the Primary Years Program, Middle Years Program, Diploma Program, and Career-Related Program—is the Western International School of Shanghai.
Academic excellence and comprehensive educational approaches that encourage cooperation, compassion, and open-mindedness are valued by them.
Every child who graduates from WISS should be a well-rounded, compassionate global citizen who wants to make a positive difference in the world and become a future leader.
3. Yew Chung International School of Shanghai (YCIS)
One of the most cutting-edge and globally-focused international education programs in China is provided by Yew Chung International School of Shanghai (YCIS Shanghai), one of the best international schools in Shanghai.
The school was founded in 1993 and has five campuses in prestigious areas of Puxi and Pudong. It was Shanghai's first international school to receive official government recognition and registration.
One aspect that sets YCIS Shanghai apart from other schools is its distinctive multicultural and bilingual approach. This school offers a truly international education that produces compassionate, well-rounded, global citizens. Visit their website here.
4. Nord Anglia International School Shanghai, Pudong
Every child is encouraged at NAIS Pudong to achieve academic success, facilitating admission to the top universities in the world.
Collaborations with eminent organizations like Juilliard, MIT, and UNICEF enhance internationally acclaimed curricula to ensure that every child acquires the abilities and frame of mind necessary to succeed in a constantly changing environment.
5. Britannica International School Shanghai
With fully qualified teachers from the UK, Britannica International School Shanghai takes pride in being the only British-owned institution in the area.
From age 2, Early Years Foundation Stage (EYFS), through IGCSE and A Levels, they teach the English National Curriculum. Due to their dedication to offering small class sizes, they have the time to recognize, encourage, and celebrate their students' academic excellence.
They foster students' development into the future leaders and global citizens of the world by fusing excellent pastoral care with high academic standards.
6. The British International School Shanghai, Puxi
From Early Years through IGCSE and on to the International Baccalaureate, the British International School Shanghai adheres to the English National Curriculum. It is one of the best international schools in Shanghai.
Their long history of academic excellence has allowed students to enroll in some of the best universities in the world. Their programs enable students to take full advantage of Juilliard and MIT's top-notch resources to develop into self-assured and innovative professionals.
7. Harrow International School Shanghai
Harrow Shanghai, a member of the Harrow Family of Schools since 2016, is linked to 450 years of international excellence thanks to the distinctive Harrow genetics that unite their schools.
A Harrow education in Shanghai is based on the same ethos and identity that have long defined a Harrow education in the UK. At this school, the best Western and Eastern traditions, history, and heritage are expertly woven together.
8. Dulwich College Shanghai Pudong
Over 1,600 students, ranging in age from toddler to year 13, receive a top-notch education from Dulwich College Shanghai Pudong, one of the best international schools in Shanghai.
The college draws on 400 years of superior education from its affiliation with Dulwich College in London and combines this with the best of contemporary instruction based on the English National Curriculum and the International Baccalaureate Diploma Program.
Their goal is to build the best schools possible so that their students can have a positive impact on the world.
9. Wellington College International Shanghai
Wellington College International Shanghai, a fully coeducational day school with more than 1,300 students ranging in age from 3 to 18, was founded in August 2014 and is situated in the New Bund district.
In keeping with the philosophy of its esteemed partner in the UK, the College works to foster the creation of the "Wellington Identity" in each student. To be Inspired, Intellectual, Independent, Individual, and Inclusive is encouraged in Wellington.
With a cutting-edge campus, Wellington has created a vibrant community where all students strive for academic excellence and participate in a wide array of music, performing arts, and sports opportunities.
10. Shanghai American School
Are you looking for a demanding academic setting that can help your child get ready for some of the most esteemed colleges, universities, and fine arts programs in the world?
Are you looking for a philosophy that will support your kid in and out of the classroom? Numerous clubs, service learning opportunities, and sports teams are available. Looking for the best facilities? All of those can be found in Shanghai American School.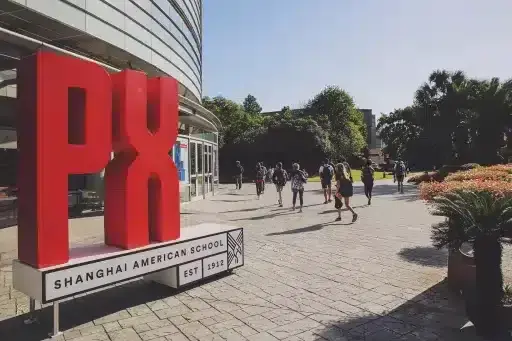 11. Shanghai Singapore International School
With more than 23 years of outstanding educational experience, SSIS offers a variety of paths for their students to succeed in all facets of their development.
Additionally to offering a structured and demanding learning environment, they support the holistic growth of a resourceful, self-assured, and independent learner.
SSIS is solidifying its position as the top learning environment through the expansion of their learning facilities, the introduction of modern programs, and the bolstering of the teaching talent and resources in the coming year.
12. Dulwich College Shanghai Puxi
One of the best international schools in Shanghai is Dulwich College Shanghai Puxi. Academically, it is picky. It is a co-educational day school that serves children from two to fifteen in classes ranging from toddler to year ten.
IGCSE coursework is completed by Dulwich students before they complete the IB Diploma Program. The co-curricular program at Dulwich College Shanghai Puxi is extensive.
Students can participate in a wide range of activities and pursuits every day, whether they take place on the stage, the football field, or in their Olympic-sized swimming pool.
13. Fudan International School
From first through twelfth grade, Fudan International School (FDIS) offers a nurturing environment for your child to develop and learn. International students at FDIS can choose from English or Chinese curricula.
Delivering a global education with a focus on regional culture is their aim. Advanced Placement, the International Baccalaureate, the College Board, the SAT, and the ACT are just a few of the organizations and programs that FDIS collaborates with.
FDIS is fully accredited by the Western Association of Schools and Colleges (WASC).
14. Hong Qiao International School
In 1997, the Hong Qiao International School (HQIS) began operations with just two classes and 18 preschoolers.
Since that time, their student body has steadily grown. In 2012, HQIS was accredited to teach the Primary Years Program and was designated as an International Baccalaureate (IB) World School.
The IB-PYP program runs from kindergarten through grade five. They provide a robust curriculum based on the American curriculum for Middle and High School, with AP serving as the pinnacle.
There are currently four AP courses available: AP Math, AP Physics, AP Chemistry. More AP courses will be added in the future.
They are dedicated to providing a student-centered, holistic education that equips students for further study and life outside the four walls of the classroom as one of the best international schools in Shanghai.
15. Shanghai Community International School
Shanghai Community International School (SCIS), one of Shanghai's first international schools, was founded in 1996. It is a non-profit educational day school run by a self-sustaining board of directors and supervised by the International Schools Foundation.
SCIS provides a seamless international program for students aged two to 18 and has three campuses spread across Shanghai, including ones in Puxi and Pudong. SCIS encourages its students to become experts in multiple fields and gets them ready for college and life after.
16. Shanghai High School International Division
SHSID is an International Baccalaureate World School that was established in 1995 and was created from the original Shanghai High School, the only UNESCO-accredited institution in Shanghai.
Their goal is to help students become more multilingual, promote personal development, and place a strong emphasis on the study of math, science, and technology.
Over 500 teachers work at the school, and 120 of them are foreigners who are prepared to improve your child's educational experience.
17. Shanghai Livingston American School
Shanghai Livingston American School (SLAS) creates an environment of inquiry set against American culture fused with an international perspective, guiding instruction and activities through four core values (proficient communicator, confident individual, creative thinker, and compassionate citizen).
As a result, students receive an education that prepares them for academic and personal success as global citizens. Their teachers are mostly from the US or Canada.
For the 2019–2020 academic year, more Kindergarten and Grade 1 classrooms have been added. Additionally, computer and lab equipment has been upgraded, and new graphic design courses have been added.
18. Lycée Français de Shanghai (Shanghai French School)
With campuses in the Qingpu and Yangpu districts, the Shanghai French School is a private, non-profit international school.
With more than 1,600 students ranging in age from 3 to 18 and 47 different nationalities represented, the school is a member of the largest network of international schools operating outside of France, Agency for French Teaching Abroad (AEFE), which is recognized by the French Ministry of Education.
The school offers instruction in the three required languages of French, English, and Chinese in addition to providing non-native French speakers with specialized French support.
19. Suzhou Singapore International School
Suzhou Singapore International School (SSIS), established in 1996, is a fully accredited IB World School with 1,000 students from 50 different nations. The International Baccalaureate (IB) is one of the most prestigious and difficult academic programs available today.
From Pre-Nursery through Grade 12, SSIS provides three IB programs: the Primary Years Programme (PYP), Middle Years Programme (MYP), and Diploma Programme (DP), as well as a German curriculum in the elementary school.
The IB diploma is one of the most popular entry-level university programs, in particular. Graduates with a complete IB diploma are eligible to apply to any university in the world.
SSIS has made the decision to align itself with the IB programs in addition to its academic rigor as we work to:
Encourage all students to engage in critical thinking and assumption-challenging
All students should be urged to think about both local and global contexts.
cultivate bilingual students.
SSIS is dedicated to delivering a challenging, all-encompassing education to foster global citizens and lifelong learners, in addition to being the oldest and biggest international school in Suzhou.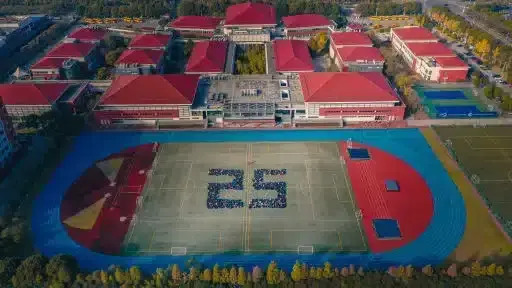 20. Qingdao Amerasia International School
Students between the ages of 18 months and 18 years are served by Qingdao Amerasia International School (Amerasia) using a holistic, kid-centered, inquiry-based approach.
Students participate in a dynamic, culturally rich environment that promotes global citizenship and an international mindset thanks to the presence of students and staff from over 30 different nations.
The American Montessori Society (AMS) has granted accreditation to Amerasia as the first school in Asia for its toddler and early childhood programs.
Amerasia is the first IB Continuum School with authorization for the Primary Years Programme, Middle Years Programme, and Diploma Programme in Shandong Province.
The Primary Years Program (PYP) is available to students in Early Childhood through Grade 5, the Middle Years Program (MYP) is available to students in Grades 6 through 10, and the Diploma Program is available to students in Grades 11 and 12.
Amerasia is the 17th school in China, and one of just 37 in the entire country, to be an authorized IB Continuum School.
For students in Early Childhood through Grade 3, the blended Montessori/PYP program is exclusive to Amerasia.
Amerasia is a member of the Association of Chinese and Mongolian International Schools and has received full accreditation from the Middle States Association (MSA) and the Council of International Schools (CIS).
Amerasia encourages students to "think global and act local" by integrating the Sustainable Development Goals (SDGs) into the curriculum.
This helps to create scholars with an international perspective who take meaningful action to create a better and more sustainable future for everyone.
21. Shanghai Qisehua Elementary School
Grades 1 through 5 are taught a Chinese curriculum at the adorable local school Qisehua.
The benefits of sending a child to a school that only teaches Chinese are clear: by the time the student graduates from the school, they may be able to read, write, and speak Chinese at a native level.
Although some expat parents may feel that it takes a little courage to do this, the benefits are undeniable.
Sending your child to a school with a more "local" feel also has a lot to offer in terms of cultural awareness.
It may also mean that your child can get to know the local kids where you live and enjoy a sense of being part of a close group of friends, rather than the "revolving door" feeling of expat friends always shipping off back home after their parent's stay in China.
The school is situated in a super convenient downtown location (for anyone living in downtown Puxi).
22. Shanghai Gold Apple
With a global department at Shanghai Gold Apple that also accepts local students, your child will be exposed to a diverse range of cultures and languages, giving them the best chance to succeed. It is also very handy for expats living there because it is in Pudong.
It offers an English program of common classes like arts, math, and sciences, as well as offering purely Chinese-language classes to enable international students to become fully bilingual.
It also teaches Chinese classes (to IB standards) in addition to teaching an American curriculum. For students who want to spend their entire academic career in China and then transfer to Chinese universities, there is also a second educational pathway available.
23. Shanghai Fudan-Vanke Private School
Shanghai Fudan-Vanke Private School is a huge help to foreign parents who have to live close to Minhang for work-related reasons because it is located in Minhang.
Taking on students with little to no prior knowledge of the Chinese language and educating them to a bilingual level is one of Fudan-Vanke's specialties.
Within the school, there are two educational tracks that are separated based on your linguistic objectives: in track A, English is only taught as an ESL subject, and Chinese is used the rest of the time. Program C (programme B is not stated!) divides the subjects into Chinese or English sections, with native English speakers teaching the English classes to native standards.
The name itself gives it away because Fudan-Vanke is associated with the prestigious Fudan University. This school, which was founded in 1996 and is situated on sizable grassy grounds, is well-liked in Minhang.
24. Aiju Primary School – International Division
Aiju, a cozy neighborhood in the former French Concession, is well-liked by local expats. One of the reasons it is a well-liked school is because of its convenient location, but the main attraction is its approach toward foreign students. Classes for non-Chinese students are divided based on whether the child is more at ease speaking Chinese or English.
The international division is a good size, with about two classes per year and at least one French class as well. The school places a strong emphasis on the arts, offering classes in dance, music, painting, and other visual arts almost every afternoon.
25. Fudan International School
A benefit of Fudan International School, in addition to being associated with the renowned Fudan University, is that it serves students in grades 1 through 12. As a result, kids may benefit from maintaining the same group of school friends throughout their academic careers.
The school, which is in Yangpu District, is accessible by bus every day from Shanghai's downtown areas and has a campus that is bright, roomy, and clean.
The school places an emphasis on having small classes so that each student can receive the necessary attention and nobody gets lost or falls behind. International English-medium curriculum with IGCSE, AP, and IB options are available.
Pained by financial indecision? Want to invest with Adam?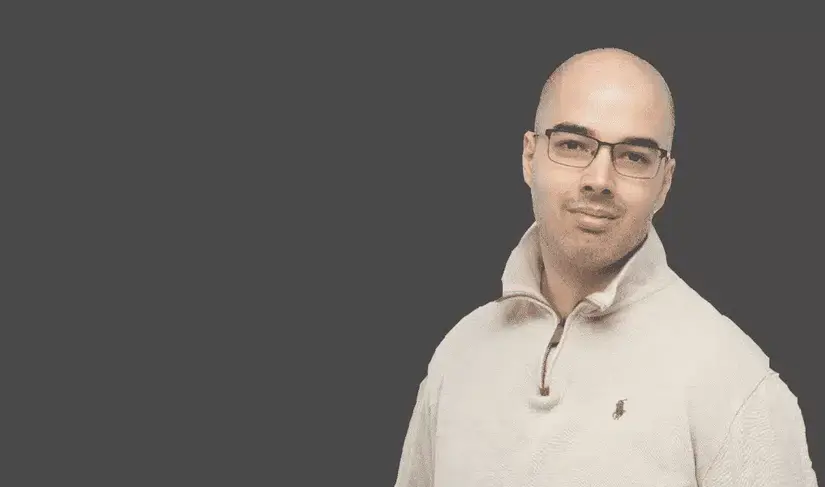 Adam is an internationally recognised author on financial matters, with over 666.9 million answer views on Quora.com, a widely sold book on Amazon, and a contributor on Forbes.
Tags
Aiju Primary School – International Division
,
Best International Schools In Shanghai
,
Britannica International School Shanghai
,
Concordia International School Shanghai
,
Dulwich College Shanghai Pudong
,
Dulwich College Shanghai Puxi
,
Fudan International School
,
Harrow International School Shanghai
,
Hong Qiao International School
,
Lycée Français de Shanghai (Shanghai French School)
,
Nord Anglia International School Shanghai
,
Qingdao Amerasia International School
,
Shanghai American School
,
Shanghai Community International School
,
Shanghai Fudan-Vanke Private School
,
Shanghai Gold Apple
,
Shanghai High School International Division
,
Shanghai Livingston American School
,
Shanghai Qisehua Elementary School
,
Shanghai Singapore International School
,
Suzhou Singapore International School
,
The British International School Shanghai
,
Wellington College International Shanghai
,
Western International School of Shanghai
,
Yew Chung International School of Shanghai (YCIS)