Citizenship by investment for Sudanese unfolds a world of opportunities, granting freedom, mobility, and access to international privileges.
For Sudanese citizens, pursuing citizenship by investment is a pathway to enhanced global mobility and a higher standard of living, allowing them to experience the world from a new perspective and access opportunities that were previously out of reach.
If you want to invest as an expat or high-net-worth individual, you can email me (advice@adamfayed.com) or use these contact options.
What is Citizenship by Investment?
Citizenship by investment programs empower individuals to secure a second citizenship and passport by investing substantially in the host country.
These programs are gaining traction among Sudanese citizens due to the plethora of benefits they extend, such as visa-free travel, access to superior educational and healthcare systems, and expanded business opportunities.
Citizenship by investment for Sudanese is emerging as a strategic pursuit, a pathway to a plethora of opportunities and a more secure future.
Benefits of Acquiring a Second Citizenship
Securing a second citizenship propels Sudanese citizens into a realm where they can traverse numerous countries without the constraints of a visa.
It unlocks access to premier education and healthcare services and paves the way for global business ventures. For Sudanese citizens, it signifies the dissolution of barriers and the embrace of a myriad of possibilities.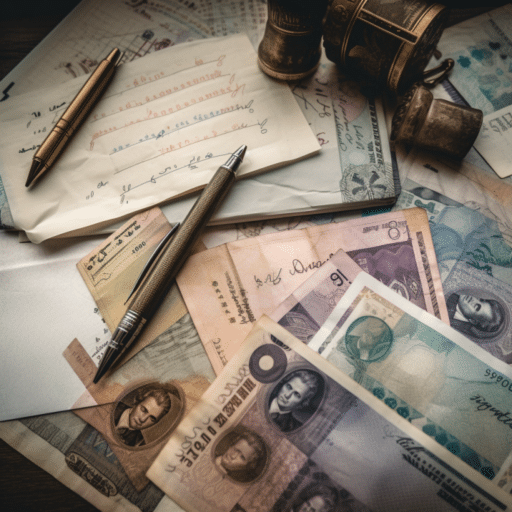 Why Sudanese Citizens are Seeking Citizenship by Investment
The pursuit of citizenship by investment for Sudanese is fueled by the aspiration for a more stable and secure environment, superior living conditions, and increased global mobility.
It serves as a protective shield, enabling Sudanese citizens to relocate at their discretion, and instills a sense of security and tranquility.
The Strategic Importance of Citizenship by Investment for Sudanese
Citizenship by investment for Sudanese is not merely about acquiring a new passport; it's about strategically positioning oneself in the global arena. It's about leveraging international opportunities and creating a secure and prosperous future.
Access to International Markets
Citizenship by investment for Sudanese facilitates entry into international markets, allowing individuals to expand their business horizons and tap into global investment opportunities. It's a conduit to economic diversification and wealth accumulation.
Enhanced Global Mobility
The acquisition of a second citizenship through investment grants Sudanese citizens the privilege of enhanced global mobility. It allows them to travel freely, explore new cultures, and establish international connections, enriching their lives and broadening their perspectives.
The Growing Appeal of Citizenship by Investment Programs
The allure of citizenship by investment programs is intensifying, especially among the affluent Sudanese citizens, who view it as a vehicle to global freedom and enhanced lifestyle. It's a reflection of the growing aspiration for international exposure and the pursuit of excellence.
Diversification of Investment Portfolio
Citizenship by investment for Sudanese provides an avenue for diversifying investment portfolios. It allows individuals to invest in a range of assets across different countries, mitigating risks and optimizing returns.
Lifestyle and Quality of Life Enhancement
The pursuit of a second citizenship is synonymous with the pursuit of a better quality of life for many Sudanese citizens. It's a journey towards a more enriched and fulfilled life, where access to world-class amenities and services becomes a norm.
Factors to Consider Before Choosing a Program
When exploring citizenship by investment for Sudanese, making a well-informed and beneficial choice is crucial. Several factors play a pivotal role in determining the suitability of a program for Sudanese citizens.
Investment Amount
Evaluating the required investment amount for each program is crucial for Sudanese citizens. It is imperative to assess whether the investment aligns with your financial capabilities and whether it yields substantial value.
Citizenship by investment for Sudanese should represent a strategic and thoughtful investment, not a financial strain.
Duration for Processing
Understanding the processing time is crucial when considering citizenship by investment for Sudanese. Assessing how swiftly one can acquire second citizenship is vital. Choosing programs with efficient and streamlined processes is essential to circumvent unnecessary delays.
Citizenship by investment for Sudanese should not become a waiting game; hence, time efficiency is paramount.
Visa-Free Travel Opportunities
The allure of visa-free travel is a significant draw for citizenship by investment for Sudanese.
Access to Global Markets
Acquiring a second citizenship enables Sudanese citizens to penetrate global markets, facilitating the expansion of business operations and investment portfolios on an international scale.
It serves as a conduit to international trade and business proliferation, making citizenship by investment for Sudanese a lucrative venture.
Educational and Healthcare Benefits
Citizenship by investment for Sudanese unlocks doors to premier education and healthcare services. It paves the way for a brighter future for the younger generation and guarantees access to premium healthcare services whenever necessary. It's not just about mobility; it's about enhancing life quality and securing the future.
Economic and Political Stability of the Host Country
Assessing the economic and political stability of the prospective country is crucial when considering citizenship by investment for Sudanese.
A stable and secure environment is synonymous with a conducive atmosphere for residing and conducting business. It's about finding a haven where peace and prosperity coexist.
Cultural and Linguistic Adaptability
For Sudanese citizens seeking citizenship by investment, adapting to the culture and language of the host country is vital. Selecting a country where integration is seamless and where one feels a sense of belonging is essential.
It's about aligning with a country's cultural fabric and linguistic landscape to ensure a harmonious living experience.
Return on Investment
When considering citizenship by investment for Sudanese, analyzing the potential return on investment is crucial.
It's essential to assess whether the investment will yield substantial financial gains in the long run. Opt for programs that offer lucrative investment opportunities and have a robust economic framework.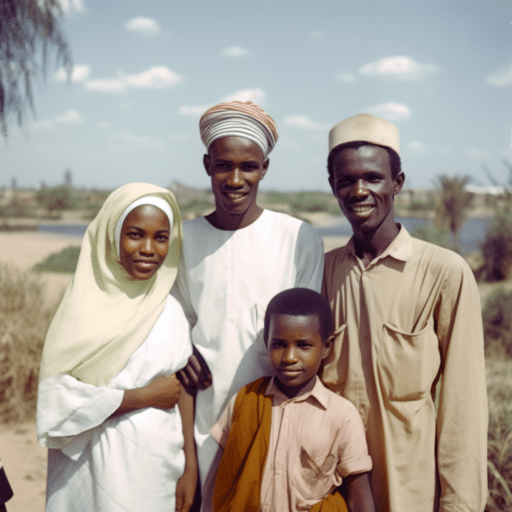 Economic Growth and Development
Investigate the economic growth and development of the host country. A country with a thriving economy and progressive development projects offers lucrative investment opportunities and financial gains for Sudanese citizens seeking citizenship by investment.
Taxation Policies
Understanding the taxation policies of the host country is essential. Assess whether the country offers tax incentives and whether the tax regime is favorable for investors. A tax-efficient environment enhances the appeal of citizenship by investment for Sudanese.
Legal Framework and Compliance
Evaluating the legal framework and compliance requirements is essential when considering citizenship by investment for Sudanese. Ensure that the host country has transparent legal procedures and stringent compliance standards to avoid legal complications.
Regulatory Environment
Assess the regulatory environment of the host country. A country with clear regulations and a supportive legal framework fosters a conducive environment for investment and residency.
Compliance and Due Diligence
Understanding the compliance and due diligence requirements is crucial. Opt for countries that uphold high standards of compliance and conduct thorough due diligence to ensure the legitimacy and security of the investment.
Top 5 Citizenship by Investment Options for Sudanese Citizens
Citizenship by investment for Sudanese offers several viable options. Here are the top five programs that Sudanese citizens should consider:
1. Caribbean Islands: Saint Lucia
The stunning island nation of Saint Lucia boasts an efficient citizenship by investment program that beckons to many worldwide.
Straightforward Investment Avenues for Sudanese
For those considering citizenship by investment for Sudanese, Saint Lucia provides several clear-cut routes. Sudanese citizens can either make a generous donation to the National Economic Fund or channel their investment towards approved real estate or enterprise projects.
Key Advantages of Saint Lucian Citizenship
Acquiring Saint Lucian citizenship presents numerous enticing prospects. Besides visa-free entry to over 140 nations, Saint Lucia also flaunts favorable tax regimes. This makes it a prime choice for Sudanese looking for increased international mobility and a conducive environment for business.
2. European Union: Greece
Within the European Union, Greece shines as a beacon for those seeking an affordable pathway to European residency and, subsequently, citizenship.
Investment Pathways for Sudanese in Greece
Greece extends an invitation to Sudanese individuals to secure residency via their Golden Visa Program.
The primary method for citizenship by investment for Sudanese in Greece revolves around real estate investments. Following a specific duration of residency, these individuals can then progress to apply for full Greek citizenship.
What Greece Offers for Sudanese Investors
Choosing Greece means choosing a myriad of benefits. The allure of Greece isn't limited to its ancient history or picturesque landscapes. Sudanese investors can enjoy a superior quality of life, unbridled access to the Schengen Area, and immerse themselves in a nation brimming with cultural legacy.
Thus, for those contemplating citizenship by investment for Sudanese, Greece stands out as a prime European destination.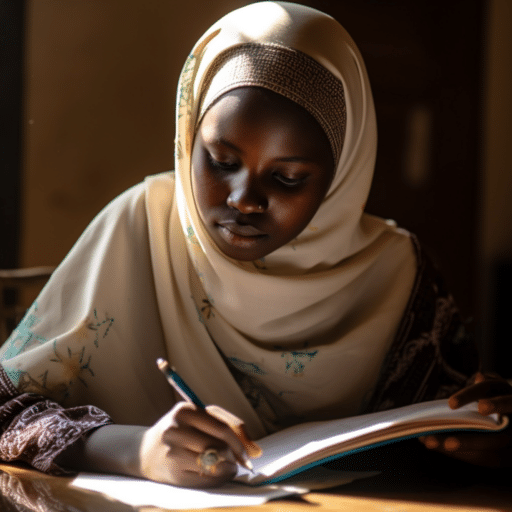 3. South Pacific: Fiji
Fiji, an archipelago in the heart of the South Pacific, presents an attractive citizenship by investment for Sudanese individuals. Its pristine beaches and lush tropical rainforests have long been a magnet for tourists and investors alike.
Investment Requirements
To be eligible for Fiji's citizenship by investment, Sudanese applicants need to commit to funding critical national development initiatives or promote the burgeoning tourism sector.
The exact amount and specifics of these investments vary, but they are designed to bolster Fiji's economic growth and create sustainable opportunities for its local population.
Benefits and Opportunities
When considering Fiji as a destination for citizenship by investment for Sudanese, it's not just about the captivating beauty of its islands. Beyond its natural allure, Fiji serves as a strategic hub for business activities in the wider Asia-Pacific region.
By gaining citizenship here, Sudanese individuals can benefit from the relaxed way of life, seamless access to significant markets, and the country's commitment to sustainable growth.
4. Indian Ocean: Mauritius
Set against the azure backdrop of the Indian Ocean, Mauritius emerges as a top contender in the race for the best citizenship by investment for Sudanese applicants. Its dynamic economy and favorable investment environment have put it on the map for many international investors.
Investment Requirements
For Sudanese individuals eyeing Mauritian citizenship, the pathway requires them to channel their funds into the country's economy.
This can be achieved through different avenues like investing in the real estate market, backing local enterprises, or participating in other government-approved investment schemes. Each option is crafted to ensure the continued prosperity of Mauritius and its residents.
Benefits and Opportunities
Mauritius isn't just a tropical paradise; it's a thriving economic center. Its strategic positioning between Africa and Asia makes it a hotspot for global businesses.
Moreover, obtaining citizenship by investment for Sudanese here means enjoying a high-quality lifestyle, robust infrastructure, and a welcoming multicultural society.
Furthermore, as a member of various international trade organizations, Mauritius presents an abundance of business opportunities for its citizens. This blend of leisure and commerce makes Mauritius an irresistible proposition for Sudanese investors.
5. Europe: Montenegro
Montenegro, with its picturesque landscapes and business-friendly atmosphere, has positioned itself as a top choice for the citizenship by investment for Sudanese initiative.
Its proximity to major European countries coupled with a blossoming economy provides compelling reasons for Sudanese investors to consider this nation.
Investment Requirements
To qualify for citizenship by investment in Montenegro, Sudanese investors primarily need to channel their funds into government-approved development projects.
Montenegro outlines two key areas for investment: real estate projects in specific regions and contributions to the national economic citizenship fund. It's imperative to stay updated with the latest guidelines and criteria as they are subject to periodic changes.
But by adhering to these requirements, achieving "citizenship by investment for Sudanese" in Montenegro becomes a straightforward process.
Benefits and Opportunities
The advantages of Montenegrin citizenship stretch beyond its strategic European location. For starters, Montenegro boasts a robust and evolving economic environment, which offers diverse opportunities for investors.
When it comes to lifestyle, the country doesn't disappoint either. From pristine beaches to majestic mountains, Montenegro provides a serene backdrop for both residents and tourists.
Moreover, for Sudanese individuals seeking to expand their businesses, the Montenegrin passport provides easy access to numerous European markets, further cementing its position as a prime choice for "citizenship by investment for Sudanese".
Besides, the nation's membership in various international organizations and potential future accession to the European Union makes its passport increasingly valuable.
Potential Challenges and Solutions
The journey of acquiring citizenship by investment for Sudanese can be filled with complexities. Being aware of these challenges and understanding the solutions can help make the process smoother.
Legal and Documentation Challenges
Acquiring citizenship by investment for Sudanese often involves navigating intricate legal pathways and ensuring all documentation is in order. This section will shed light on some of the most common challenges encountered and the solutions to overcome them.
Ensuring Authentic Documentation
A significant challenge many face is ensuring that all submitted documents are authentic and verifiable. Citizenship by investment for Sudanese requires rigorous checks; any discrepancy can lead to delays or outright rejection of the application.
Always procure documents from recognized institutions or authorities. Engage with professionals or agencies that specialize in verifying and authenticating documents.
Regularly update your documents and cross-check all information to ensure there are no discrepancies or errors.
Legal Consultation and Representation
While the process of citizenship by investment for Sudanese might seem straightforward on the surface, the underlying legal intricacies can be daunting.
Hire a reputable attorney or legal consultant who has experience in citizenship by investment programs. Their knowledge will guide you in fulfilling all legal obligations, ensuring that you're compliant with the laws of both your home country and the country you're seeking citizenship from.
Financial Implications
The path to citizenship by investment for Sudanese isn't just about submitting documents and fulfilling legal requirements; there are also financial implications to consider.
Evaluating Return on Investment
For many Sudanese, citizenship by investment is a significant financial decision. It's crucial to evaluate what you're getting in return.
Are the benefits like visa-free travel, business opportunities, or a stable political environment worth the investment? Conduct a comprehensive analysis comparing the costs and benefits of the program.
Consult financial advisors who have experience with citizenship by investment for Sudanese. They can provide insights into the long-term benefits and potential pitfalls.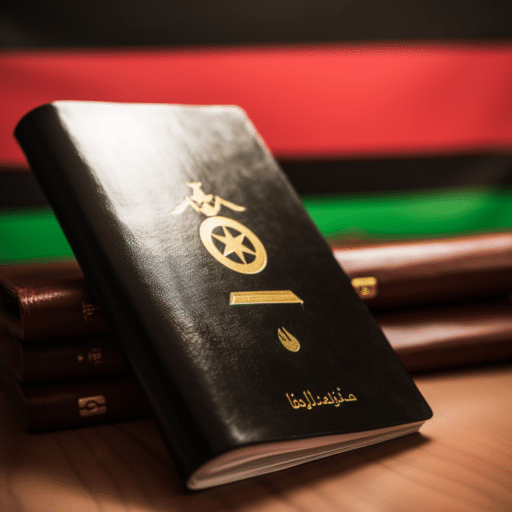 Managing Currency Exchange Rates and Transfer Fees
Another financial hurdle is the potential loss due to fluctuating currency exchange rates and the fees associated with transferring large sums of money internationally.
Utilize the services of reputed financial institutions or currency exchange platforms that offer competitive rates and lower fees. Regularly monitor exchange rates and, if possible, make transfers during favorable periods.
This strategic approach can save you money and ensure that your investment goes further.
Pained by financial indecision? Want to invest with Adam?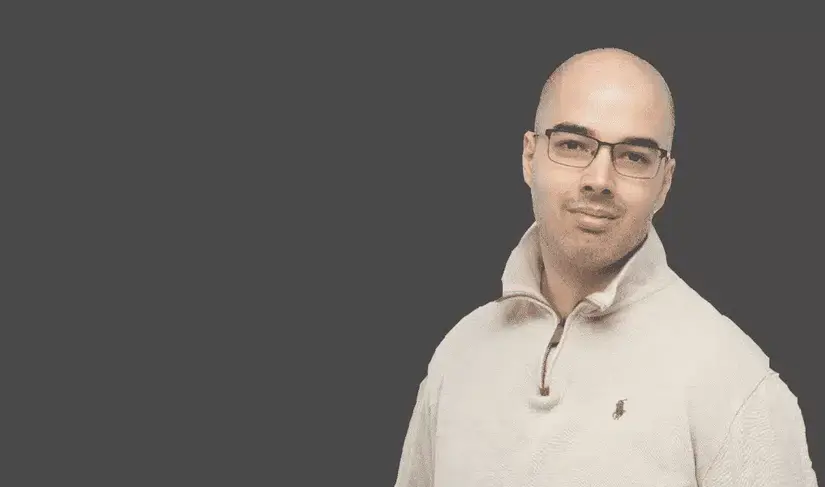 Adam is an internationally recognised author on financial matters, with over 694.5 million answer views on Quora.com, a widely sold book on Amazon, and a contributor on Forbes.