British banks in Singapore, with their deep-rooted historical ties and well-established infrastructure, have been prominent players in the city-state's banking sector.
Yet, with the ever-changing financial dynamics of the global and local markets, it becomes imperative to evaluate whether British banks in Singapore remain the optimal choice for both individuals and businesses.
If you want to invest as an expat or high-net-worth individual, you can email me (advice@adamfayed.com) or use these contact options.
Brief Overview of British Banks in Singapore
British banks in Singapore, including giants like HSBC, Standard Chartered, and Barclays, have carved out a significant space for themselves in the financial landscape. Their influence, which began during the colonial era, has persisted, allowing them to command a considerable market share even today.
Over the decades, British banks in Singapore have adapted to the changing needs of the market. They've introduced innovative products, expanded their service offerings, and even ventured into digital banking to cater to a tech-savvy clientele.
British banks in Singapore have recognized the importance of digitalization. With the rise of fintech and the increasing demand for online banking services, institutions like HSBC and Standard Chartered have launched digital banking platforms, offering customers a seamless and efficient banking experience.
To cater to a diverse clientele, British banks in Singapore have expanded their product and service portfolios. From wealth management to investment banking, these banks provide a range of services to meet the varied needs of both individual and corporate clients.
The Competitive Edge of British Banks in Singapore
British banks in Singapore have always prided themselves on their global reach and expertise. Their vast international networks allow them to offer cross-border services efficiently, making them a preferred choice for many multinational corporations and expatriates.
With branches and offices across the globe, British banks in Singapore can facilitate international transactions with ease. This global presence ensures that customers can access their services, whether they're in Singapore or any other part of the world.
Understanding the unique needs of the Singapore market, British banks in Singapore often design products and services tailored to the local clientele.
From specialized loan products to bespoke investment solutions, these banks strive to cater to the specific requirements of their customers.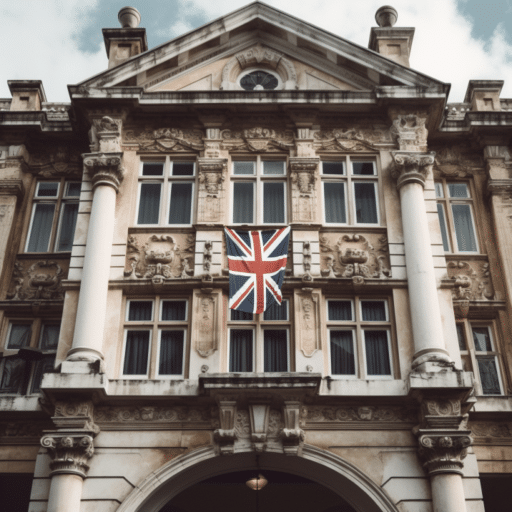 The Dominance of British Banks in Singapore
The influence and dominance of British banks in Singapore trace back to the colonial era, intertwining the financial histories of both regions. Their establishment and growth in Singapore not only shaped the banking sector but also played a pivotal role in the country's economic development.
The Legacy of Colonial Ties
British banks in Singapore owe much of their dominance to the colonial ties that once bound the two nations. The first British bank in the Straits Settlements was the Oriental Bank Corporation, which established its presence in Singapore in 1846.
This early establishment laid the foundation for other British banks to venture into Singapore, capitalizing on the thriving trade and commerce of the region.
As Singapore transitioned from a British colony to a global financial hub, British banks in Singapore continued to expand, adapt, and solidify their presence, playing a pivotal role in setting up the banking infrastructure.
Major British Banks Operating in Singapore
HSBC: HSBC Group's history in Singapore dates back to 1877 when its founding member, The Hongkong and Shanghai Banking Corporation Limited, opened its first branch. Over the years, HSBC has grown its footprint, offering a wide range of services catering to both individuals and businesses.
Standard Chartered: With a history of 164 years in Singapore, Standard Chartered opened its first branch in 1859. As one of the first international banks to receive a Qualifying Full Bank license in Singapore, Standard Chartered has consistently demonstrated its commitment to the region, offering a comprehensive range of banking and financial services.
Barclays: While Barclays might not have as long a history in Singapore as HSBC or Standard Chartered, it has established itself as a key player in the financial sector. Catering to both personal and business banking needs, Barclays has built a reputation for its robust services and customer-centric approach.
The long-standing reputation of these British banks in Singapore often attracts both locals and expatriates.
Their extensive global networks, coupled with a deep understanding of the local market, have made them go-to choices for many seeking banking services. However, as the financial landscape evolves, it's essential to stay informed and consider all available options.
5 Compelling Reasons to Rethink Using British Banks
The banking landscape in Singapore is diverse, with a mix of local, regional, and international banks vying for the attention of consumers and businesses.
Among these, British banks in Singapore, such as HSBC, Standard Chartered, and Barclays, have long been considered stalwarts.
However, as the financial needs of individuals and businesses evolve, it's crucial to evaluate whether these banks still offer the best value. Here are five compelling reasons to reconsider your banking choices.
High Service Charges and Fees
One of the primary concerns with British banks in Singapore is the high service charges and fees. A quick comparison with local banks reveals a stark difference in the cost structure.
For instance, while HSBC in Singapore charges a monthly minimum account balance fee of SGD5, local banks like UOB have different structures, such as a minimum balance fee based on the average daily balance.
Furthermore, a report by Aspire highlights the variance in transaction fees among banks in Singapore. While the specifics vary, the underlying theme is consistent: British banks in Singapore often have higher charges for the same services compared to their local counterparts.
Standard Chartered, another prominent British bank in Singapore, has its own set of fees. For example, they levy a monthly service charge of S$2 regardless of balance, and an early account closure fee within six months stands at S$30.
These charges, while they might seem nominal individually, can accumulate over time. For someone who frequently uses banking services, these fees can significantly impact their savings.
Moreover, with the rise of digital banks and fintech platforms that often offer zero or minimal fees, British banks in Singapore face stiff competition. In the broader context, it's not just about the fees but the value derived from them.
Are the services provided by British banks in Singapore commensurate with the charges they levy? This question becomes especially pertinent when local banks or digital platforms offer similar, if not better, services at a fraction of the cost.
Limited Localized Services
British banks in Singapore, such as Barclays, have recently established new private banking offices to cater to the ultra-high net-worth individuals in the region. While this move indicates their commitment to the Singaporean market, it also highlights a significant gap in their service offerings.
Understanding Local Needs
Local banks in Singapore, like DBS, OCBC, and UOB, have a deep-rooted understanding of the unique financial needs and preferences of Singapore residents.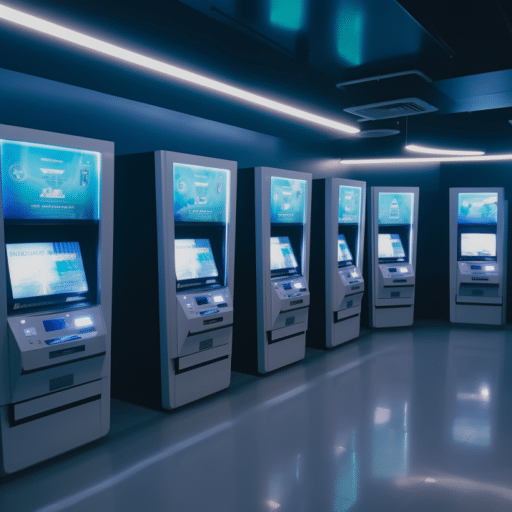 This understanding stems from their long-standing presence in the country and their consistent engagement with the local community. In contrast, British banks in Singapore often design their services based on global standards, which might not always align with local requirements.
Tailored Financial Products
Singapore has a diverse population with varying financial needs. Local banks have consistently introduced products tailored to these specific needs.
Whether it's special savings schemes, investment products, or loan facilities, local banks ensure they cater to the unique financial landscape of Singapore. On the other hand, British banks in Singapore sometimes offer generic products that might not provide the best value to Singapore residents.
Community Engagement
Engaging with the community goes beyond just offering financial services. Local banks often participate in community events, sponsor local initiatives, and run financial literacy programs for residents. This level of engagement is something that British banks in Singapore have yet to match fully.
Unfavorable Currency Conversion Rates
Currency conversion is a crucial aspect of banking, especially in a global hub like Singapore. However, British banks in Singapore, such as HSBC, sometimes offer exchange rates that are not as competitive as those of local banks.
The GBP to SGD Challenge
When converting GBP to SGD or vice versa, customers of British banks in Singapore might notice that the rates offered are not always the best in the market.
For instance, as of July 2023, certain banks offer different rates, with some being more favorable than others. These differences, although they might seem minuscule, can lead to significant financial losses, especially when dealing with large transactions.
Hidden Charges and Fees
Apart from the exchange rates, British banks in Singapore might also have hidden charges associated with currency conversion.
These charges can include service fees, transaction fees, and other related costs. When combined with unfavorable exchange rates, these charges can make currency conversion with British banks in Singapore a costly affair.
The Need for Transparency
Transparency in currency conversion rates is essential for customers to make informed decisions. Local banks in Singapore, like UOB and DBS, often provide clear and up-to-date information on their exchange rates, allowing customers to compare and choose the best option.
British banks in Singapore should consider offering similar levels of transparency to ensure customer trust and satisfaction.
Emergence of Competitive Local and Digital Banks
The banking sector in Singapore is witnessing a transformative shift with the rise of local and digital banks. These institutions are positioning themselves as formidable competitors to British banks in Singapore, offering a blend of innovation, convenience, and cost-effectiveness.
The Rise of Digital-Only Banks
Singapore's decision to embrace digital-only banks has opened up a plethora of opportunities in the banking sector. Notable tech companies, such as Grab, have entered the market, capitalizing on the deregulation in the banking sector.
In December 2020, Singapore awarded four digital bank licenses, with two of them being digital full bank licenses going to prominent players like Grab. This move signifies the city-state's commitment to fostering a competitive digital banking environment.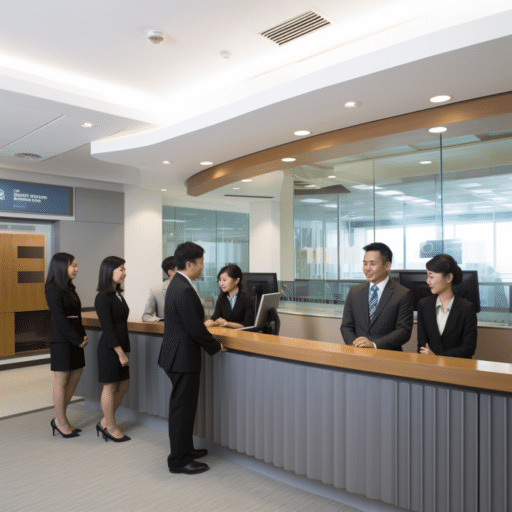 Local Banks Embracing Digital Transformation
Local banks in Singapore aren't left behind in this digital revolution. They are actively expanding their digital platforms to cater to the evolving needs of their customers. This proactive approach ensures that they remain relevant and competitive, even as digital-only banks make their mark.
Sustainable Business Models
One of the prerequisites for digital bank applicants in Singapore is the demonstration of sustainable business models.
This ensures that the competition introduced by these new entrants is value-adding and not value-destructive. It's a testament to Singapore's commitment to maintaining a stable and robust banking ecosystem.
Better Integration with Local Systems
While British banks in Singapore offer a myriad of services, they sometimes face challenges in achieving seamless integration with local financial systems. On the other hand, local banks, with their deep-rooted understanding of the Singaporean financial landscape, ensure smoother transactions.
Seamless Transactions with Payment Gateways
Local banks have optimized their systems to work flawlessly with Singapore's payment gateways. This ensures that customers experience faster and more reliable transactions, whether they're making online purchases or transferring money.
Efficient Collaboration with Governmental Interfaces
Another advantage that local banks hold over British banks in Singapore is their efficient collaboration with governmental interfaces. This collaboration ensures that regulatory compliance, tax-related transactions, and other government-related financial processes are streamlined and hassle-free.
Tailored Financial Solutions
Local banks in Singapore have the advantage of understanding the unique financial needs and preferences of Singapore residents. This understanding allows them to design and offer financial solutions that are tailored to the local market, giving them an edge over British banks in Singapore.
How to Choose the Right Alternative for You
Assessing Your Financial Needs
Before considering alternatives to British banks in Singapore, it's crucial to have a clear understanding of your financial requirements.
Personal vs. Business Banking Needs
Differentiate between your personal and business banking needs. While British banks in Singapore cater to both, local banks might offer specialized services tailored to individual or business requirements.
Short-term vs. Long-term Goals
Define your financial goals. Whether you're looking at short-term savings or long-term investments, your choice of bank can significantly influence your financial journey.
Researching and Comparing Options
It's essential to thoroughly research and compare your options before making a decision.
Local Banks as Strong Contenders
Local banks like DBS Bank Ltd, Overseas-Chinese Banking Corporation (OCBC), and United Overseas Bank (UOB) have established themselves as formidable competitors to British banks in Singapore. They offer a range of services tailored to the local market.
Digital and Fintech Solutions
Apart from traditional banks, fintech solutions like Wise offer travel-friendly alternatives to British banks in Singapore, especially for those who frequently move money across borders.
Peer Recommendations and Online Reviews
Seek recommendations from friends, family, or colleagues who have experience with local banks. Additionally, online reviews provide insights into customer experiences, helping you gauge the reliability and efficiency of alternatives to British banks in Singapore.
Transitioning from a British Bank to an Alternative
Switching banks can seem daunting, but with the right approach, you can ensure a seamless transition.
Planning the Transition
Before closing your account with British banks in Singapore, ensure you've set up your new account and transferred essential services like bill payments or direct debits.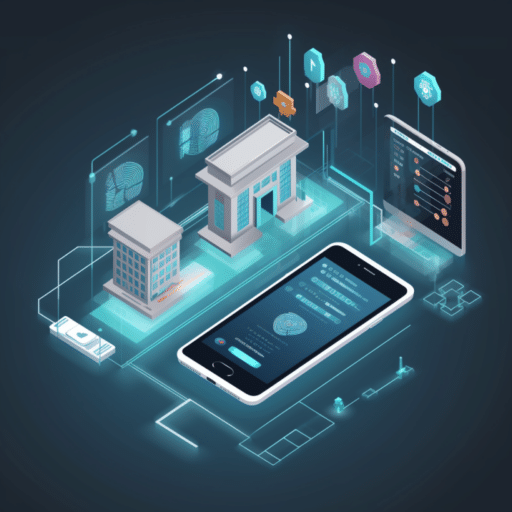 Efficiently Managing Multiple Accounts
If you decide to maintain accounts in both British banks in Singapore and a local alternative, use digital banking tools to keep track of your finances across multiple platforms.
Staying Informed
Stay updated with any changes in banking regulations or services. This proactive approach will help you make the most of your banking experience, whether with British banks in Singapore or their alternatives.
Pained by financial indecision? Want to invest with Adam?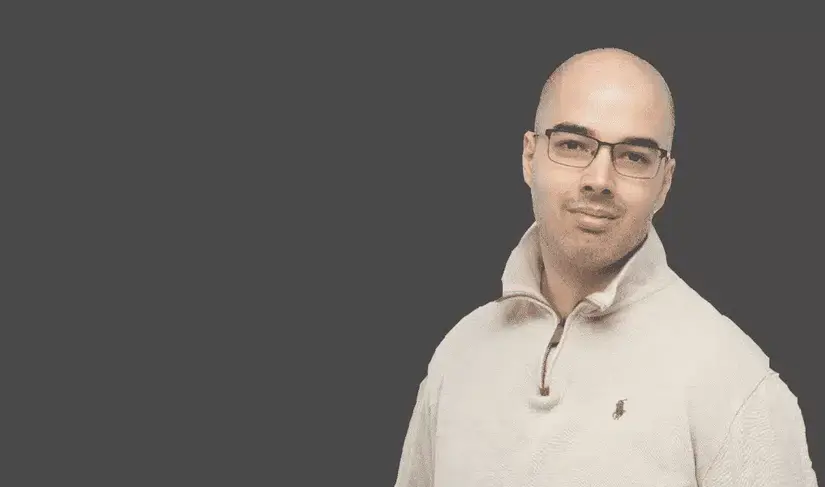 Adam is an internationally recognised author on financial matters, with over 693.5 million answer views on Quora.com, a widely sold book on Amazon, and a contributor on Forbes.