5 Best Savings Accounts For Expats In UAE
If you are looking to invest as an expat or high-net-worth individual, which is what I specialize in, you can email me (advice@adamfayed.com) or use WhatsApp (+44-7393-450-837).
Introduction
If you are planning to move to the UAE, opening an account in one of the best savings accounts for expats in UAE is essential.
Savings accounts are a type of bank account that allows investors to make money while keeping their money safe.
In the UAE, such accounts provide interest based on the amount of money deposited. Various banks in the country have different interest rates.
For example, when you open an Emirates NBD Standard Savings Account, you are assured a 0.36% yearly return, whereas a RAKBank Savings Account may only provide you a 0.25% profit rate.
Opening a savings account with several UAE banks, such as Emirates NBD or CBI Bank, entitles you to a free debit card and/or a free chequebook.
How to Open a Savings Account in UAE
Opening a bank account in the UAE is simple and quick. Depending on the type of account, the procedure can take anywhere from a day or two to many weeks. Different accounts necessitate various paperwork.
Expats in the UAE can open bank accounts within a few working days. As a resident, the following fundamental requirements must be met in order to create a personal savings or current account:
Your original passport and a copy
A copy of your visa page proving you are a resident of the UAE
A salary certificate (get one from your company's HR department)
Certain banks may request for your Emirates ID card, but if you haven't received it yet, you may typically provide it later. Instead, they can simply request a copy of your Emirates ID registration form.
Only savings accounts are available for non-residents. You will be given a debit card so you can make cash withdrawals even though you won't be allowed to request a chequebook.
Additionally, there is a minimum and/or maximum balance requirement for non-resident accounts. Prior to letting you open an account, a bank may decide to conduct a background investigation.
Non-residents could also be asked for the following documents:
Here are 5 of the best savings accounts for expats in UAE.
5 Best Savings Accounts for Expats in UAE
1. Emirates NBD Savings Account
Emirates NBD Savings Account is a highly lucrative account, and AED can be used to maintain it. There is also a free debit card accessible. One of the best savings accounts for expats in UAE is this one.
The annual return is 0.20 percent. Remittances both domestically and abroad are free of charge. The Emirates NBD savings account requires a minimum balance of AED 3,000 to be maintained (USD 816). Investors won't be charged a cost to open the account or an annual fee.
To open a savings account, a person must be at least 18 years old, have an Emirates ID, a valid UAE mobile number, a passport, income documentation, and a minimum salary of AED 5,000. (USD 1,361).
Based on the Islamic principle of Mudaraba, the savings account complies with Sharia law. According to the terms of the Banking Service Agreement, the customer shares earnings and bears losses.
2. ADCB Active Saver Account
Online registration for the ADCB (Abu Dhabi Commercial Bank) Active Saver Account is simple. According to tier-based interest rates, interest is calculated daily and paid monthly.
ADCB clients can open savings accounts in both AED and USD. On AED accounts, the annual maximum interest received is up to 0.80%, and on USD accounts, it is up to 0.35%.
The ADCB Active Saver Account complies with Sharia law and has no minimum balance requirement or annual charge. There are no chequebooks or ATM cards included with the account.
The monthly fee of AED 25 (USD 7) is assessed if the applicant's pay is not transferred or the whole relationship balance is not maintained. According to the agreement, if the due date is specified, money is collected on a monthly basis.
An ADCB Active Saver Account can only be opened by UAE nationals and residents who have valid visas. Additionally, candidates must be at least 21 years old.
Only after having an ADCB Current or Savings Account is it possible to open an Active Saver account.
3. ADIB Smart Banking Account
In the UAE, a zero balance account is known as an ADIB (Abu Dhabi Islamic Bank) Smart Banking Account. The account may be opened and used by any UAE resident who is at least 18 years old.
Either applicant must be students between the ages of 18 and 24 or they must earn at least AED 5K ($1,36) each month. There are no yearly fees or minimum balance requirements for the upkeep.
Since every dirham in an ADIB Smart Banking Account earns interest, money can be made on the account balance.
When you deposit your wages into the account, you may also be paid. Customers may use the Smartdeals app to monitor their finances, and if they refer a friend to the money-smart community, they will receive a smart bonus of AED 20. (USD 5).
Both UAE citizens and foreigners have access to the savings deposit that's why it is one of the best savings accounts for expats in UAE.
Even those with no income, such as housewives (with a status of housewife visa), are eligible for the account.
A valid Emirates ID, a valid passport, and an expat residency visa for the UAE are essential documents for opening an ADIB Smart Banking Account.
4. RAKBANK Savings Account
Various savings account types are available through RAKBank in the UAE. The bank offers zero balance accounts with reasonable fees and charges; these accounts can be opened in AED, USD, EUR, or GBP.
You can ask the bank for permission to start a savings account in any other currency. The profit percentage can reach 0.25%.
For currencies in the AED, USD, and GBP, interest is computed monthly and paid every six months; for currencies in the EUR, CHF, and JPY, interest is accrued daily and applied monthly.
If the amount is less than AED 10, USD 3, or GBP 2, no interest will be credited.
Although a free debit card is offered, a chequebook is not. Each month, the account holder may make one cash withdrawal or five utility bill payments. The account must have a minimum balance of AED 3K (USD 816), but for the first three months, this is not necessary.
If this sum of money is not kept up, a fee of AED 25 (about $7) in the savings account's currency will be charged. The account is open with no monthly or yearly fees.
5. CBI Saver Account
The CBI Saver Account is one of the best savings accounts for expats in UAE. CBI Saver Account holders may withdraw funds as frequently as desired. The account can be opened exclusively in AED and is open to minors and joint account holders.
The minimum balance required to keep an account is AED 3K, and the bank also offers free foreign debit cards (USD 816).
The holder will be charged AED 25 (USD 7) as a fall below the fee if the minimum balance is not kept. Both monthly and account opening costs are waived.
The interest is calculated based on your activity and daily balance and is credited by the bank to the saved account on a monthly basis. The interest rate ranges from 0.55% to 1.70% annually.
The investor must keep between AED 10 (USD 2.72) and AED 300 (USD 81.68) in the account at all times in order to obtain a rate of 0.55%. The interest rate for balances between AED 2M (USD 545) and AED 5 (USD 1.36) will be 1.70%.
The following are required documents for opening a savings account:
the original passport of the applicant (with at least 1-month validity)
a valid visa for expatriates
a valid Emirates ID
proof of address
birth certificate or passport for children's applications
a minimum deposit to open the account.
Pained by financial indecision? Want to invest with Adam?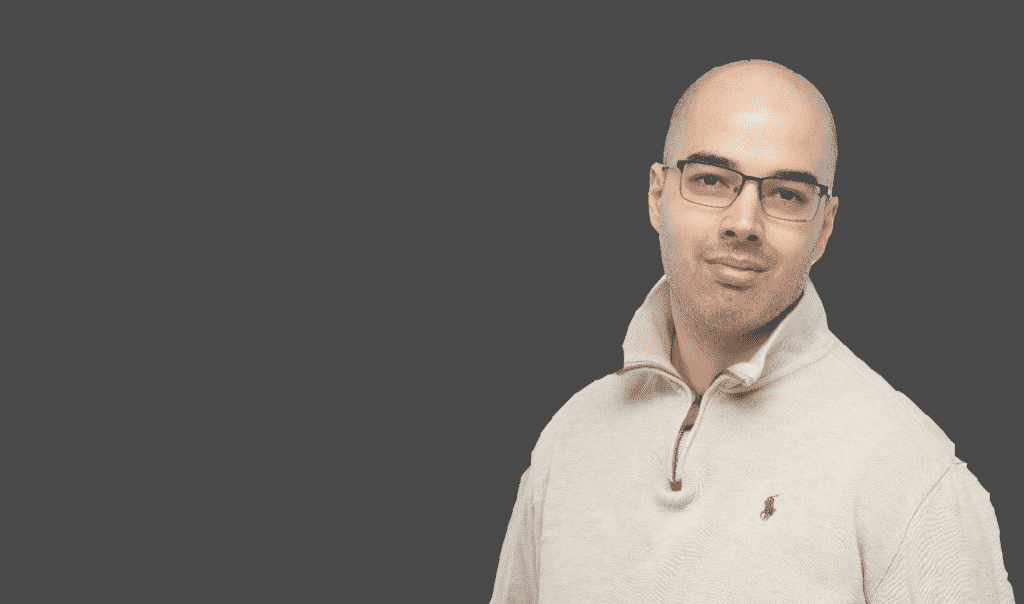 Adam is an internationally recognised author on financial matters, with over 669.2 million answer views on Quora.com, a widely sold book on Amazon, and a contributor on Forbes.