9 Best Places In Malta For Expats To Live In
If you are looking to invest as an expat or high-net-worth individual, which is what I specialize in, you can email me (advice@adamfayed.com) or WhatsApp (+44-7393-450-837).
Introduction
Are you ready to move to Malta? First, know the best places in Malta for expats to live in this article.
Malta appears to be a small, straightforward nation with a distance of less than 50 kilometers separating its two main islands.
In a nation where everything is supposedly within a 35-minute drive of everything else, how difficult could it be to find a place to live?
Because of Malta's deteriorating road system, the usual issue of rush-hour traffic is exacerbated. It might exceed 75 minutes, one way, if your commute requires traveling through one of the historic neighborhoods with even narrower streets.
Life in a Mediterranean paradise might easily turn into one spent in snarling traffic once you take dropping the kids off at school into account.
So, when looking for a place to live in Malta, the usual considerations about proximity to work and school definitely apply.
Fortunately, Malta's five districts on the main island and Gozo offer a wide range of housing options.
Some of these are more appropriate for families or English-speaking expats living in Malta. An exhaustive guide to the best places in Malta for expats to live in.
How to Consider Malta's Political Geography When Choosing a Residence
With a population of fewer than 500,000, Malta is a tiny island nation. The fact remains that it is further divided into definite areas with characteristics you should be aware of, more specifically:
Malta is the name of the main island. The smaller, less populated sister island is Gozo.
Although Malta is politically divided into five regions, discussing the best places to live in Malta is a little bit simpler when using the six statistical districts.
In some instances, towns and villages are exactly what you would expect: distinct clusters of structures (stores and homes) spaced apart by stretches of open land.
However, within the capital region, towns, villages, and parishes are all essentially what would be considered a neighborhood in a sizable North American or Western European city.
Please be aware that people refer to these towns and villages as "cities" even though they are small in Malta.
The Three Cities are very old fortified settlements. They only have about 10,000 people living there together.
The southern region of Malta is, for the most part, more rural and traditional. In the north, there are more foreigners and visitors, but the cost of living is also higher.
Your preference for proximity to the ocean is the other major geographic factor. It goes without saying that the beach attracts tourists and people looking to purchase a second home in Malta. Therefore, the cost will be higher there.
You'll probably be the only foreigner in town the further inland you travel.
9 Best Places In Malta For Expats
1. Valletta
The most southern capital of Europe is Valletta, one of the smallest cities in the continent. Valletta is one of the best places in malta for expats.
Valletta is referred to in Maltese as Il-Belt (the City), since only the capital can be considered a city in the country of towns and villages that is Malta.
Valletta is surprisingly peaceful and quiet for a capital city. If you value culture and heritage, this is among the best areas of Malta to call home.
Since it is a UNESCO World Heritage Site, there are obligations and restrictions that prevent it from having an active nightlife. However, the city retains a certain air of bohemia and is undoubtedly culturally diverse; in fact, it was named the European Capital of Culture in 2018.
Although it is growing, the number of expats in the capital city of Valletta is still not particularly large. But if you are interested in culture, history, or the arts, this is the place to be.
Valletta is home to a number of cultural attractions, including the Manoel Theatre, National Museum of Archeology, Royal Opera House, National Fine Arts Museum, etc.
The Auberges, formerly the homes of the knights of St. John, are arguably the most popular tourist attractions in Valletta.
As is typical of Valletta architecture, many of them now serve as government offices or museums and have lovely traditional wooden balconies.
Despite being the capital, Valletta does not have the most expensive real estate. The selection is good, ranging from modest one-bedroom apartments in an older apartment building to lavishly decorated converted palazzos.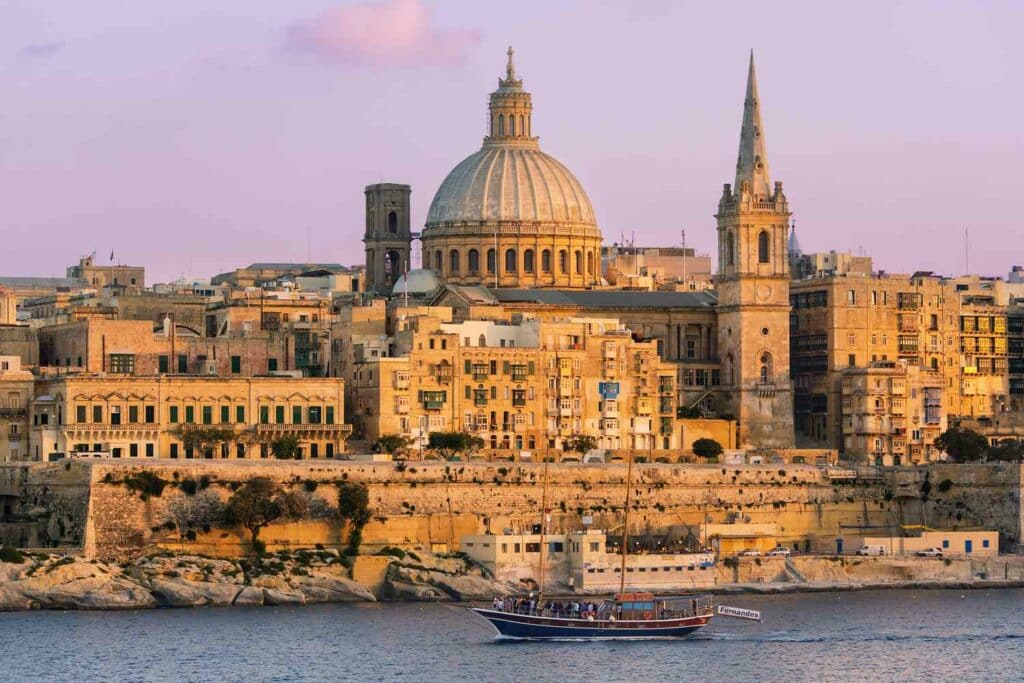 2. Swieqi & Pembroke
The small town of Swieqi, one of the best places in malta for expats, is located inland and west of St. Julian's. It is a quiet residential area that is only 15 bus stops from Sliema, and Paceville and St. Julian's are both close by.
The area is a favorite among the upper middle class residents because of its convenient location and serene atmosphere. Additionally, it has all the facilities and amenities required to make life there convenient and comfortable.
The seaside community of Pembroke is located north of Swieqi. It is conveniently close to Paceville as well, allowing Pembroke residents to take advantage of both communities' amenities.
There are many trails for hiking along the coast of Pembroke, which has a rocky and sparsely populated coastline. Additionally, there are trails that lead to the famed Madliena watchtower.
Pembroke was once a British military installation with a row of officer-designed buildings and barracks lining the perimeter. The majority of these structures are still in use, and many of them have been converted into homes.
A small residential area has grown to the south and east, dominated by spacious terraced houses and some more recent apartments.
The three main types of real estate in this area are terraced homes, villas, and maisonettes.
In contrast to Mellieha and St Paul's Bay, which are quieter towns, Buibba is a bustling, energetic location with plenty of nighttime entertainment.
These towns offer less expensive real estate than the Harbour Area.
For different tastes and budgets, all three locations provide a good selection of different properties, including both new construction and older homes. Nevertheless, Buibba and St. Paul's Bay are typically a little less expensive than Mellieha.
3. Harbour Area
Look around the Harbour Area, one of the best places in malta for expats, if you're looking for a more vibrant social life. The Grand Harbour, one of the most magnificent natural harbors in the world, is located around the area around the Grand Harbour known as Harbour Area, also known as Greater Valletta.
The three cities off the Grand Harbour, Vittoriosa, Senglea, and Cospicua, as well as St. Julian's and Sliema, are the most coveted areas of Malta.
If you want to live a busy, urban lifestyle in Malta, St Julian's, Sliema, Vittoriosa, Senglea, and Cospicua are the top choices.
It is a very vibrant and multicultural neighborhood with lots of stores, bars, and cafes. It is crowded, built up, and frequently congested with traffic all year long. Along the seafront, there is also a thriving nightlife.
The cost of a property is significantly influenced by how close it is to the coast.
Keep in mind that Grand Harbour and the areas nearby are very popular with tourists and young people, so it is worthwhile to look elsewhere if you're looking for a quieter place to retire abroad.
The most upscale neighborhood in Valletta has long been on the northern side of the Grand Harbour. If the price seems out of your price range, check out the Grand Harbour's south side at the other end.
There are lots of entertainment options and museums there.
Regular ferries run from Valletta to the Grand Harbour's north and south. In Malta, ferries are a convenient, consistent, and entertaining mode of public transportation.
4. Madliena
The charming little town of Madliena, which is located at a high elevation and has stunning views of the northern bays, is a little to the west and inland.
Residents of Madliena, one of the best places in malta for expats, can benefit from St. Paul's Bay's beaches as well as St. Julian's entertainment and shopping options because both communities are close by.
The St. Mary Magdalene Chapel, built in the fifteenth century, is responsible for the town of Madliena's foundation. Local attractions include the Victoria Lines, Madliena Fort, and The Batteria San Giovanni.
The majority of the homes in Madliena are detached or semi-detached villas, as well as bungalows.
Due to the island's inherent lack of land, villas are one of the more expensive types of real estate. However, it is possible to purchase a cheaper villa from the 1970s and later renovate it.
In the area, there are also developments of luxurious apartments as well as maisonettes. Some of these properties have breathtaking views that extend all the way to St. Paul's Bay.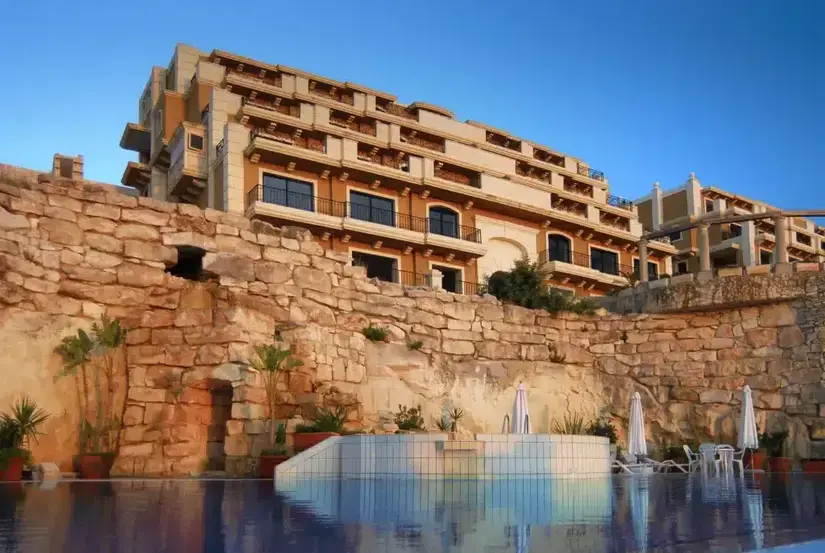 5. Marsaxlokk
What about seafood? Some of the island's best seafood restaurants can be found in Marsaxlokk, a charming fishing village further down the coast.
The large Sunday fish market in Marsaxlokk, one of the best places in malta for expats, is well-known, as are the numerous painted boats with decorative "eyes" known as Luzzus.
Marsaxlokk is the best option if you want to find a nice beach location away from tourists and vacationers.
If you want to avoid tourists, this is one of the best places to live in Malta. Due to the shipyards and the power plant, tourists typically don't swarm there. There is Malta's primary power plant, and Oiltanking Malta Ltd. is based there as well.
On the east side of Marsaxlokk, there is a small sandy beach. Additionally, Delimara's magnificent St. Peter's Pool is just a 20-minute walk away. Smooth, aged limestone ledges that surround the pool are good places to sunbathe.
St. Paul's Bay's waters are ideal for cliff jumping, diving, and snorkeling.
Marsaxlokk has a peaceful, quiet character that you may absolutely adore or you may absolutely detest because there isn't much to do there.
6. Ta Xbiex
Ta Xbiex, one of the best places in malta for expats, is a small town in the east of Malta that has a stunning marina and a number of foreign embassies, including those of Egypt, Italy, France, and the British High Commission. It also overlooks the lovely Marsamxetto harbor.
The town is one of the most expensive places in Malta for real estate and a very desirable place to live for both locals and foreigners.
Because of its cutting-edge marina, yacht owners prefer Ta Xbiex, which has an exquisite villa district with some distinctive villas valued at millions of euros.
In addition to being in a prime location, Ta Xbiex Marina is protected from the predominant north-westerly winds. While the breakwater guards against a north-easterly swell, it is also naturally protected from other wind directions.
The town has all the amenities and facilities required for a convenient modern life. Numerous law, insurance, and accounting firms are also housed there.
The location of these fantastic eateries allows them to take advantage of and provide breathtaking harbor views.
7. Marsascala (or Marsaskala)
The small seaside community of Marsascala, one of the best places in malta for expats, is located northeast of Valletta along the northern coastline. It is built around the stunning inlet known as Marsascala Creek.
Marsascala was formerly a long-gone fishing community. Today, it is a small town that stretches across the bay.
Marsascala's Bay has a fantastic promenade with views of low shelving rocks, vibrant fishing boats, and saltpans that extends all the way to St. Thomas Bay. The promenade is a favorite gathering spot for the local expat population.
In the summer, the village comes to life and its population increases as Maltese families come to spend the summer in this charming little town in addition to tourists.
Marsascala is home to a variety of up-to-date recreational facilities, banks, dining establishments, little-known retail stores, and bars. All ages will enjoy the newly opened family park, which is open to everyone.
Marsaxlokk is quieter than Marsascala, though. It does not provide much else besides a place to relax. If you want a peaceful life by the sea, this is a good and more peaceful alternative to crowded tourist destinations like Sliema, St. Julian's, and Bugibba.
8. Gozo
Regular ferries travel between Malta and Gozo, a tiny island to the north. Marr on Gozo and irkewwa on Malta are connected by ferries every 45 minutes. Crossing to the other side takes about 25 minutes.
If you value a calm and contemplative lifestyle, the island is unquestionably one of the best places to live in Malta.
Baroque churches and vintage stone farmhouses dot the countryside in Gozo, which is full of charm and natural beauty.
Some of the best diving in the Mediterranean can be found along the island's stunning coastline and rocky terrain.
Gozo, one of the best places in malta for expats, provides a traditional rustic way of life and clean air. Popular areas of Gozo include Victoria, the old capital, Marsalforn, and Xlendi.
Gozo is incredibly serene, and daily life there has a leisurely, rural vibe. As it has all the amenities necessary for daily life, Gozo is very well-liked by retirees. Recently, Gozo's road system has been upgraded to a high standard, and there are frequent ferries to Malta.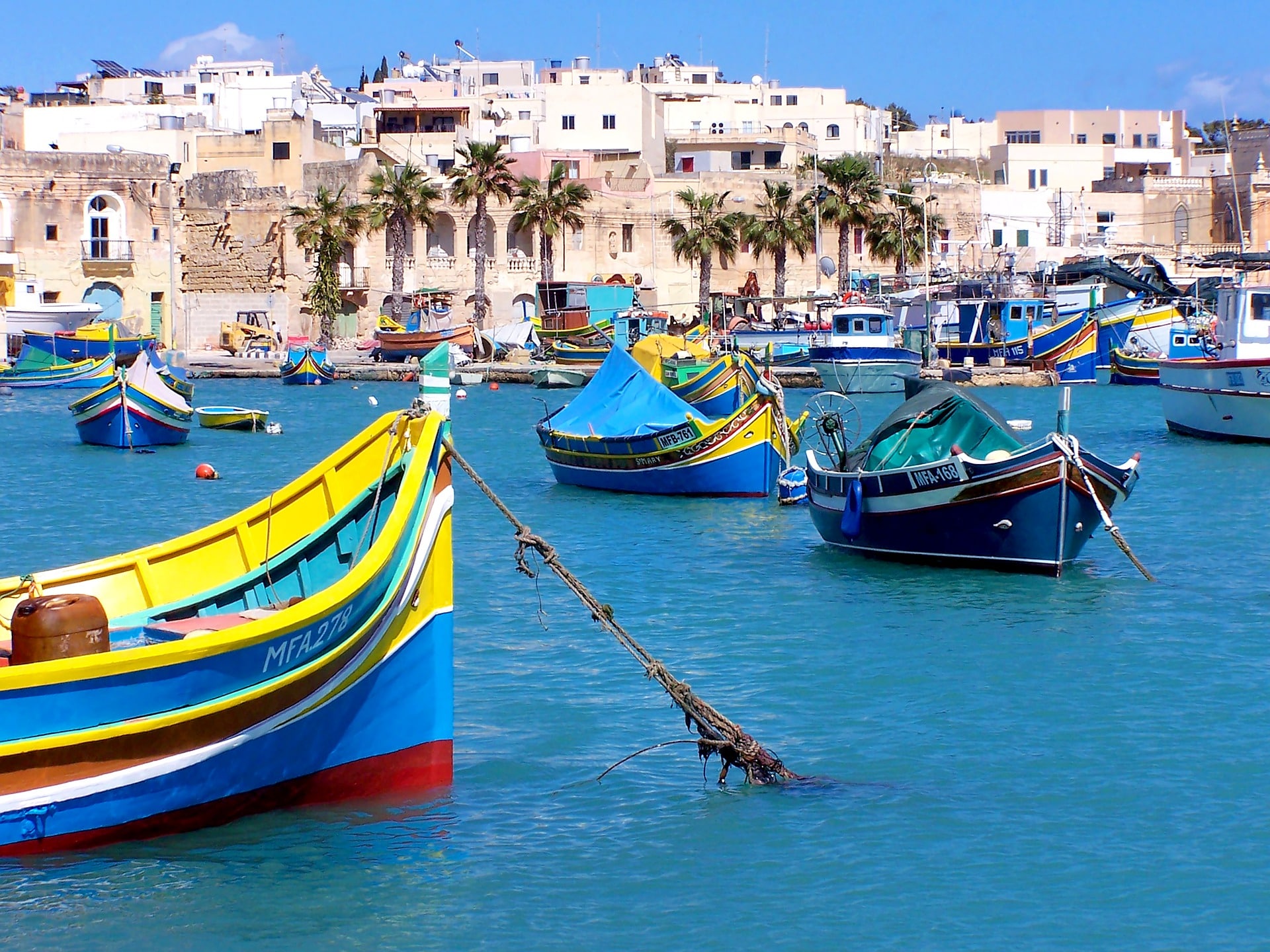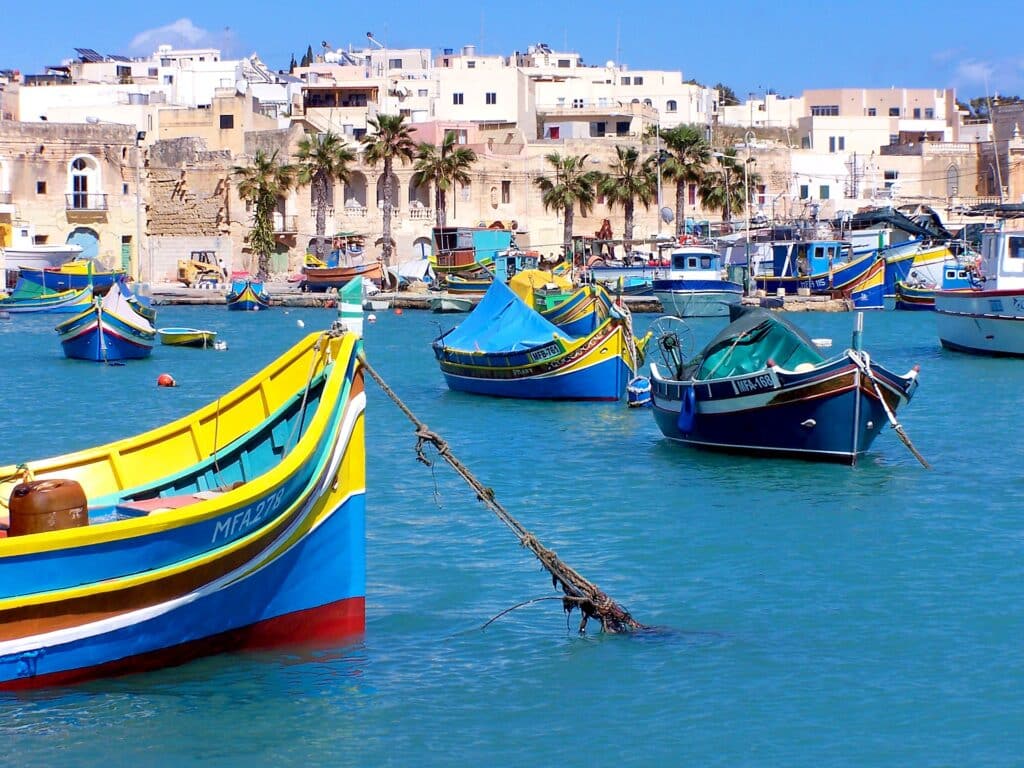 9. Siggiewi & Qrendi
The best areas to live in Malta if you want a quieter lifestyle are Siggiewi and Qrendi, two of the best places in malta for expats,
Siggiewi and Qrendi are both serene southern villages brimming with Maltese rural charm and personality.
A small village called Siggiewi is only 10 kilometers from Valetta.
It's a charming location with an unusual L-shaped church square, typical narrow village streets, and lots of personality. Locals congregate in the numerous bars lining the square.
The Inquisitor's Summer Palace, now the official residence of the Maltese Prime Minister, is just one of the city's many attractions. One of Siggiewi's main draws is the Limestone Heritage Park and Gardens. The renowned Malta Falconry Centre is located just outside of the city.
Divers and rock climbers frequent Ghar Lapsi, a small rocky inlet below a section of the Dingli Cliffs, another well-known location.
Additionally, it serves as a natural swimming hole popular with tourists, divers, and snorkelers. This natural cove offers stunning blue-green waters that are suitable for a safe swim.
Several lovely traditional Maltese homes "with character," a few old towers in and around the village, numerous chapels, and two well-known Neolithic temples are all things that make Qrendi, a small village in the south, famous.
The village, despite its size, is well-liked by newcomers, and contemporary suburban developments are being built to provide a variety of homes for potential buyers.
There is a small, primarily British expat population in both locations.
Interesting Things To Know About Living In Malta
Stores In Malta Are Closed In The After Due To Siesta
Stores may close for an afternoon siesta break in some of the more rural, traditional areas, especially those south of Valletta and outside of Valletta.
This typically begins at 1:00 p.m. to 4 p.m. Additionally, some stores don't reopen in the evening on Saturdays.
In Malta, Sundays are generally the same as other days, perhaps with even shorter hours.
Obviously, how much of an impact this difference has on you depends on your schedule, but keep it in mind if you rely on midday shopping.
The Frayed Edge of an Overloaded Electricity Grid
Brownouts or power outages have been a problem in Malta for the past few years, with some areas feeling the effects more strongly. The supply of electricity was improved by a connection to Sicily as Maltese residents' annual electricity consumption increased.
More developed cities like Sliema, St. Julian's, Msida, Gzira, and Ta' Xbiex appear to have taken the brunt of the errors when something went wrong with the connection of the grid generally.
In 2018, Enemalta made every effort to increase power production and decrease reliance on imports. How long that improvement lasts will be determined in time.
Final Thoughts
Malta is a fantastic place to call home because of its mild winters and profusion of sunshine. It is also easily accessible by air from other European locations, making family visits convenient. The better weather encourages a healthier and more active outdoor lifestyle, and it is quite safe and laid back.
Maltese villages and towns are diverse, and each has a distinct personality. The best place to live in Malta could be said to be any of them. Depending on your preferences, you should select one.
A number of the locations appear more like the ideal yoga retreat, while others are more culturally focused and busy. Make the right decision, and Malta could be your ideal overseas residence.
Pained by financial indecision? Want to invest with Adam?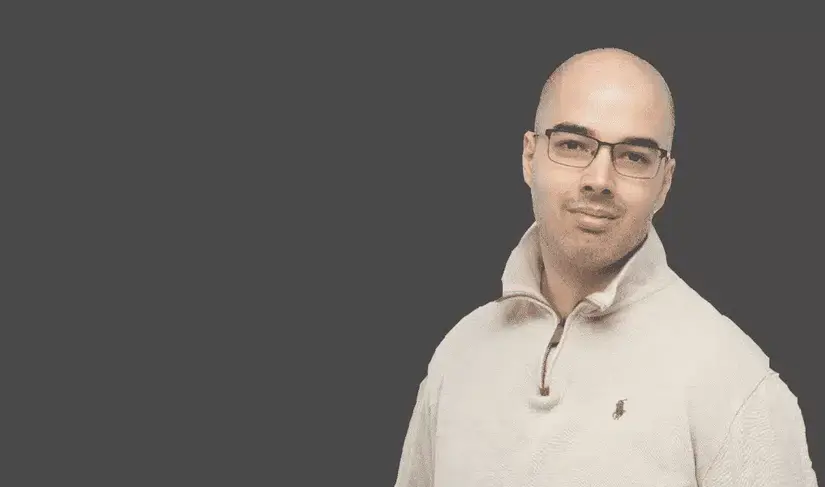 Adam is an internationally recognised author on financial matters, with over 666.9 million answer views on Quora.com, a widely sold book on Amazon, and a contributor on Forbes.
Tags
Best Places In Malta For Expats
,
Gozo
,
Harbour Area
,
How to Consider Malta's Political Geography When Choosing a Residence
,
Interesting Things To Know About Living In Malta
,
Madliena
,
Marsascala
,
Marsaskala
,
Marsaxlokk
,
Siggiewi and Qrendi
,
Stores In Malta Are Closed In The After Due To Siesta
,
Swieqi & Pembroke
,
Ta Xbiex
,
Valletta