Living in Mumbai as an expat comes with its own set of unique challenges and opportunities. According to Macrotrends, Mumbai population currently stands at 21.3 million, and many foreigners reside there.
We will walk you through the ins and outs of moving to the Indian city in this guide.
If you want to invest as an expat or high-net-worth individual, which is what i specialize in, you can email me (advice@adamfayed.com) or use WhatsApp (+44-7393-450-837).
Moving to Mumbai 101
Is Mumbai safe for expats?
Mumbai is typically considered a secure place for expatriates, but it's advisable to remain mindful of potential risks and employ safety measures. Expats are encouraged to exercise vigilance, particularly by refraining from solo nighttime travel and practicing caution when utilizing public transportation.
Mumbai, as a sprawling and densely populated metropolis, may exhibit elevated crime rates. The city has previously endured acts of terrorism, and the potential threat of such incidents remains a concern.
What's the cost of living in Mumbai per month?
Mumbai is the priciest city in India, but the cost of living can vary widely from person to person and family to family.
The cost of living in Mumbai as a bachelor average at least 10,000 rupees per month. Prices for private apartments can go up to 30,000 rupees per month, while those for shared apartments can go up to 20,000 rupees per bed.
The average monthly cost of running a home in India is around 5,000 rupees. This includes utilities, cleaning services, internet, and repairs. Local or public transportation costs less than a thousand rupees per month, which is about $12.
The cost of living in Mumbai for a family of 4 is around 110,000 rupees (not including rent) every month. Apartment rentals and other miscellaneous charges for families with children can be more expensive, however, with monthly totals averaging between 40,000 rupees and 50,000 rupees in more expensive parts of the city.
Rent in Mumbai, India, for a couple is about 45,000 rupees per month. For most Indian couples, monthly household expenses average 15,000 rupees. Monthly transportation costs can reach 350 rupees.
The living cost in Mumbai for students can hit up to 30,000 rupees per month, depending on where they choose to live and how they choose to spend their time. Tuition for a private kindergarten might cost anywhere from 500 rupees per month in less affluent areas to as much as 16,000 rupees per month in more affluent ones. International schools of renown might cost upwards of 350,000 rupees per year, whereas CBSE schools charge up to 100,000 rupees.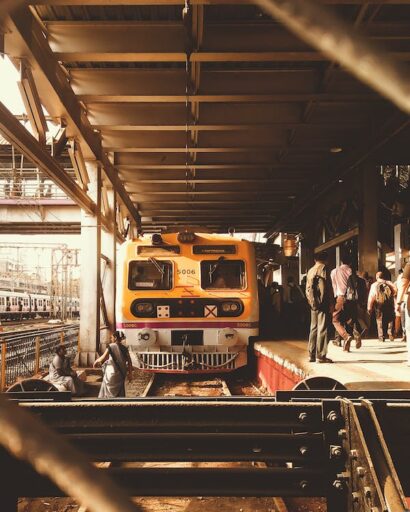 Health insurance in Mumbai
Expats in Mumbai can take advantage of a burgeoning medical tourism business and consistently good healthcare standards. The city has both public and private hospitals, however most citizens, both native and international, use the latter.
It's possible that public institutions don't always live up to international norms. Private clinics tend to be well-equipped, staffed by English-speaking professionals, and connected to global corporations or foreign educational institutions.
Expats moving to Mumbai are encouraged to obtain international health insurance in order to guarantee financial protection in the event of medical emergencies or illness. This coverage has to extend to cover private medical costs, emergency medical transportation, and a global network of hospitals. Many people who live and work abroad also contemplate purchasing international health and life insurance policies.
While it's true that most people can afford reasonably high-quality primary care in Mumbai, it's important to remember that hospital stays can rack up astronomical bills. Patients with sufficient financial resources often seek out private healthcare centers that are experienced with treating medical tourists.
Transportation in Mumbai
Commuter train services to the city's suburbs supplement the rapid transit on exclusive suburban railway lines that forms the backbone of Mumbai's public transportation network. Additionally, the metropolitan area benefits from bus services provided by the three municipalities, public taxi cabs, auto-rickshaws, and ferry services.
In 2014, Mumbai began operating a single line of its metro system, which connects 12 different locations. Auto-rickshaws and taxis are common modes of transportation inside the city, although it is important to agree on a fare in advance to avoid any misunderstandings.
In addition to buses, ferries may be used to go around Mumbai, making them a time- and cost-effective alternative to driving.
There's also a monorail project in Mumbai, but it has reportedly faced losses amid low passenger count.
Expat jobs in Mumbai
Mumbai, India's commercial capital, hosts several international enterprises that hire qualified foreigners. The city is home to numerous industries that play an important role in globalization, including finance, technology, and the arts. Additionally, the service sector efficiently meets the needs of Mumbai's expanding middle class. The city's large healthcare sector is an important employment and provider for internationals.
Expats moving to Mumbai for work must prioritize cultivating meaningful connections with other professionals. Working successfully in the bustling metropolis of Mumbai requires an understanding of the local work culture, which may be different from that in the expat's home country.
International schools in Mumbai
When planning a move to Mumbai with kids in tow, parents often rank schooling as their top priority. However, expats may find that there are not enough schools in the city to accommodate the rising population, leading to lengthy waiting lists and competitive admissions.
Many foreign families living in Mumbai send their children to private or international schools because of their well-deserved reputation for excellence in education. In general, public schools in Mumbai do not meet the educational demands of expat children, though.
While Marathi is the indigenous language of instruction, English is increasingly used in Mumbai's private and foreign schools. The majority of students at these institutions are Indian, while most expat families choose to enroll their children in one of the city's numerous prestigious international institutions.
The fees at international schools can be quite high, and there may be other costs, such as those for extracurricular activities, textbooks, stationery, and school vacations. Expats should discuss the possibility of including a stipend to cover their children's educational costs as part of their expat employment package.
Mumbai weather
Throughout the year, Mumbai experiences different weather. March to May are the hottest months, and December to February are the coolest. Mumbai receives heavy monsoon rains from June to September, which may see floods in the city, requiring safety precautions.
Mumbai's humidity can reach up to 90% year-round. This high humidity can increase the impression of heat, especially in summer, making it significant for residents and visitors.
Housing in Mumbai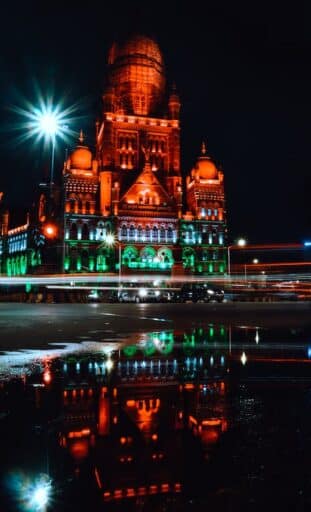 Mumbai's real estate market is projected to rise in 2023 and beyond due to infrastructural development, cheap housing, and supportive government policies. The luxury real estate business in Mumbai is moving toward individualized living, cutting-edge amenities, and eco-friendly designs.
Future real estate trends in Mumbai include a shift toward inexpensive housing and luxury apartment buildings. Growing population, government regulations, and economic prospects will back demand for residential and commercial properties in the city.
Expat banking in Mumbai
The Royal Bank of Scotland is one of several major multinational banks based in Mumbai. Banking services offered by these institutions span the gamut from private banking to savings to checking to lending products.
Mumbai bank account opening is simple and can be done online or using apps. It's in your best interest to do your homework and learn everything you can about the prerequisites and options that apply to your personal situation.
Where to stay in Mumbai
Check out some of the best places to live in Mumbai for foreigners:
Bandra is a favorite among expats due to its exciting nightlife, hip cafés, and delicious eateries. As an added bonus, it provides easy access to the airport and other major transportation hubs.
Powai is a beautiful district with a nice mix of residential and commercial buildings. It's home to many multinational corporations and has many restaurants, cafes, and parks to offer its residents.
Malabar Hill is an affluent neighborhood with spectacular views of the harbor and coastline. It is one of the most prestigious locations in Mumbai due to the abundance of luxurious residences and villas found there.
Andheri is a popular option for foreigners, as it features a variety of both residential and business properties. It has various restaurants, cafes, and retail centers, and it is conveniently located near several modes of public transit.
Juhu is an eclectic beachfront suburb that also features a number of commercial districts. It offers luxury apartments and villas together with an array of services and conveniences like dining establishments, coffee shops, and shopping centers.
Living in Mumbai pros and cons
Mumbai has many benefits for potential residents. Business opportunities are one of its most appealing qualities. Mumbai, India's financial center, offers a selection of work opportunities for professionals and entrepreneurs looking to advance their careers.
Cultural diversity makes the city alive and inclusive. Mumbai is a multicultural city with a peaceful population. This cultural mix creates a vibrant arts scene, making it perfect for cultural diversifiers.
Mumbai has a convenient public transit system. City transportation is easy with buses, trains, and taxis. This well-connected network makes the city appealing for commuters and exploration.
Healthcare in Mumbai is another highlight with great facilities and services. The city has many hospitals and clinics for inhabitants to receive high-quality medical care, even for expats.
Mumbai is known for its leisure and recreation. The city's nightlife has many pubs and restaurants. Festivals, theaters, and art galleries are among its other cultural offerings.
Even so, living in Mumbai has its drawbacks too. The city's high cost of living must be anticipated. Mumbai is one of India's most expensive cities for lodging, food, and transportation.
Another problem is overcrowding. Traffic and packed public areas affect people' daily life due to the city's high population density.
Mumbai has high air pollution, which can harm residents. The city's hot, humid weather and monsoon flooding can destroy property and infrastructure.
Remember that Mumbai has a higher crime rate than the national average. This requires extra safeguards and vigilance to protect city citizens.
How to move to Mumbai
Obtaining the necessary visa before leaving for Mumbai is a top priority. This requires applying for a visa at the Indian embassy or consulate in your country. The US Consulate General in Mumbai provides helpful advice on the immigrant visa interview process, including scheduling a mandatory medical exam with an authorized physician.
When establishing residency in Mumbai, it is necessary to register with the Foreigners Regional Registration Office. This registration is a compulsory step in establishing legal status as a resident of the city in accordance with local legislation.
Indian citizenship by naturalization is a significant consideration for those who plan to make Mumbai their permanent home. This process entails residing in India for 12 years as an ordinary resident. The Central Government will take various factors into account when evaluating eligibility, including intention to establish permanent residency, actual permanent residence status, and other pertinent circumstances that bear relevance to this important matter.
Pained by financial indecision? Want to invest with Adam?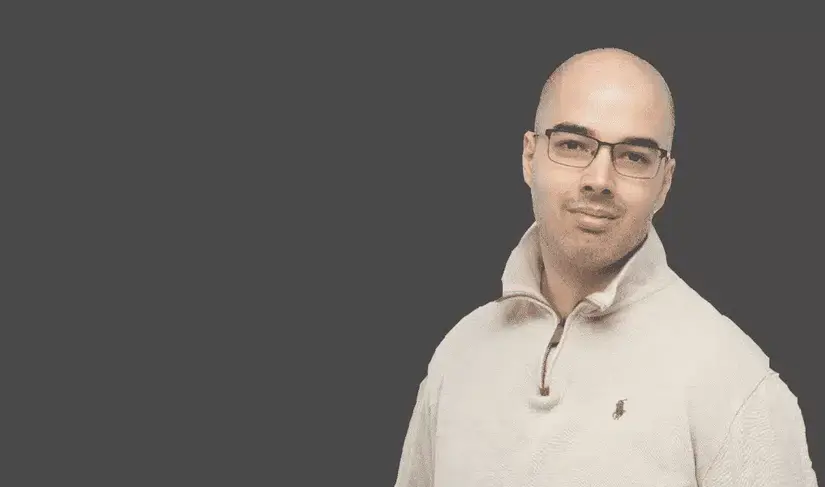 Adam is an internationally recognised author on financial matters, with over 693.5 million answer views on Quora.com, a widely sold book on Amazon, and a contributor on Forbes.