Living in Oslo as an expat provides a distinctive and rewarding journey. This capital city, celebrated for its breathtaking natural beauty, thriving cultural milieu, and top-tier quality of life, presents a wealth of opportunities to its inhabitants and scholars.
It's worth highlighting that Oslo continually secures its position among the globe's most habitable locales. Whether you're a student or a working professional contemplating a life in Oslo, this guide will explore several vital facets for your consideration.
If you want to invest as an expat or high-net-worth individual, which is what i specialize in, you can email me (advice@adamfayed.com) or use WhatsApp (+44-7393-450-837).
What's it like to live in Oslo?
Oslo weather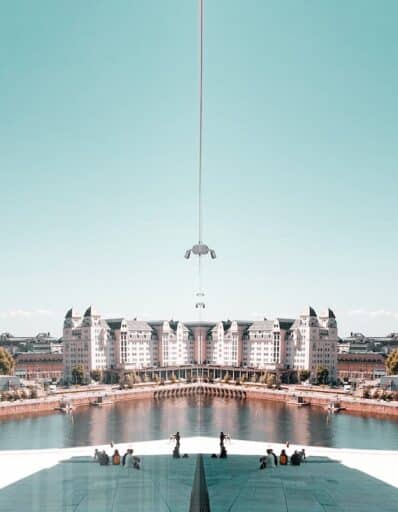 From June through August, Oslo enjoys its summer season, which features longer days and shorter nights, warmer temperatures, and fewer rainy days. However, this time of year is also known for its erratic rainfall and general lack of dependability.
It's chilly and snowy in Oslo from December to February, with shorter days and longer nights. It is crucial to have appropriate winter wear throughout this time of year.
March through May and September through November in Oslo can be erratic, a mix of sunny and rainy days.
The wettest months in the city are July and August, while the snowiest months are December and January.
What's the cost of living in Oslo per month?
Oslo ranks among the most expensive cities globally.
Excluding rent, the living cost in Oslo for a single person stands at about 12,996 kroner or 1,164 USD per month. On average, a one-bedroom rent in Oslo will set you back roughly 1,314 USD. Monthly basic utility costs are at 191 USD.
A budget of at least 1,030 USD per month is needed to afford the cost of living in Oslo for students. This includes housing, food, and transportation.
Prices in Oslo for goods and services might fluctuate depending on factors like crowdsourced data and the nature of the good or service being purchased. Depending on where you live and how well you budget, your monthly food and restaurant tab may be under a thousand dollars.
Is Oslo more expensive than the US?
If you're thinking of living in Oslo as an American, note that the average cost of living in New York is 73% more expensive than the Norwegian capital city and Los Angeles is 40% higher.
Is Oslo safe to live?
Oslo is known for its low serious crime rate, matching the national trend. Statistics Norway reports it as Norway's lowest-crime county. Official Norwegian taxis and the city's transit network are secure as well. Women travelers feel comfortable and free in Oslo, which has no reported attacks against them.
Although the city is safe, property theft is the most common crime, according to some statistics. Travelers should be cautious in Oslo due to prior rape, muggings, and drug-related activity. Remember that the city's crime rate has increased, including shootings and stabbings in recent months.
Transportation in Oslo
Metro lines, trams, buses, and ferries are all part of Oslo's extensive public transportation network, which is managed by Ruter. All public transportation in Oslo and its surrounding municipalities are included in this single ticket.
Oslo's metro, locally referred to as the T-bane, has five different lines and is a vital part of the city's public transportation system. Many metro stations, easily recognizable by their enormous blue and white circular "T" insignia, have multiple entrances for different directions of travel.
In Oslo, trams are a common means of public transportation that provide for quick and easy intercity travel. A further tier of public transit, the inner-city bus lines make it possible to reach any part of Oslo.
Oslo's public transit system is supplemented by local ferries that travel to various destinations along the Oslofjord. The cost of these ferry rides is typically rolled into the general cost of public transportation in the city.
With the Oslo City Bike app, expats and tourists can easily find and rent bicycles for a scenic tour of the city. To access a reserved bicycle near a docking station, just hit the unlock button.
The current price of a ticket for a ride within the same zone is around s4 USD.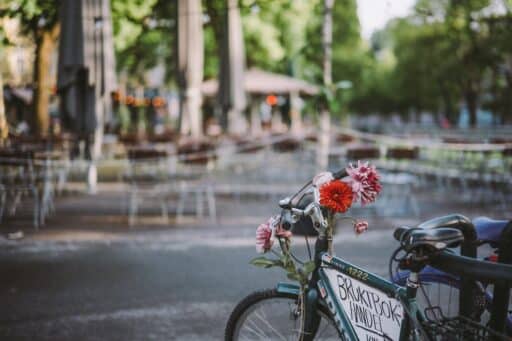 Is healthcare free in Oslo?
Expats who pay into Norway's National Insurance Scheme can access the country's public healthcare system while living in Oslo. In most places, residents can visit a public health center to get medical care.
Private medical care is an option in Oslo, albeit it can be quite pricey. Expats are urged to have comprehensive health insurance in order to make it possible for their employers to provide them with these benefits.
In Norway, your eligibility for healthcare benefits depends heavily on your official position. Public medical treatment is available to those with both temporary and permanent residency status.
Banking in Oslo for expats
Many different banks in Oslo, such as Sbanken, Nordea, and Danske Bank, focus on serving international clients. Opening a bank account in the city necessitates obtaining a Norwegian personal identity number; while not instantaneous, it's generally uncomplicated.
Some Oslo banks offer fee-free account alternatives to students and others who otherwise match the bank's eligibility requirements, but this is the exception rather than the rule.
The majority of banks in Oslo now provide either online banking or smartphone apps, making digital banking the norm in the city.
While Nordnet is the preferred option for investments, Sbanken is the go-to for day-to-day banking needs. As a bank with a history of minimal difficulties in opening accounts for foreigners, Sparebank 1 is also a good alternative for expats.
Working in Oslo
An expat career in Oslo can be rewarding due to the city's strong commitment to R&D across a wide range of industries.
The city of Oslo has a robust economy, which has helped to cultivate an environment of trust and confidence among businesses. The city's tiny but highly educated workforce is maintained by its continual welcoming of international students pursuing graduate degrees in order to fill research posts.
Work-life balance, open lines of communication, and supportive management are commonly cited as reasons why expats enjoy living and working in Oslo. The city of Oslo has a plethora of work prospects for English speakers, and there are even websites dedicated to finding them.
So as to improve one's chances of landing a job in Oslo, foreign nationals moving there for work should study up on Norwegian work culture and the requirements of their desired positions.
Notably, personal ties hold a lot of power when looking for a job in Oslo.
Oslo Norway language
Oslo has two official languages, Norwegian and Sami. In line with the rest of the country, Norwegian is the most spoken language in Oslo. Expats and tourists alike will find it easy to get around town because English is so universally spoken and understood.
International schools in Oslo
Oslo expats can send their children to public, private, and international schools. Private or foreign schools are popular with expat families in Oslo, since public schools are tuition-free. Many foreign schools in Oslo provide IB, French, German, and American curricula.
Notable international schools in Oslo include:
British School of Oslo
Deutsche Schule Oslo
Lycée Français René Cassin d'Oslo
Northern Lights International School
Oslo International School
It's crucial to investigate and weigh the pros and cons of each Oslo international school's admissions, prices, and curriculum before choosing. Oslo has multiple kindergartens, and children aged 6–16 must attend school.
Where to stay in Oslo
The city of Oslo is a popular choice for international residents because of its many distinct communities and suburbs, each of which may accommodate a different set of needs and interests. These are some of the best places to live in Oslo for international residents:
Majorstuen is a popular neighborhood for foreigners, especially young professionals and singles due to its convenient location. It's full of life, with lots of fun places to eat and buy. The city's strong public transit system makes getting around a breeze.
Frogner is a great place for families to live because of its central location in Oslo. It's less crowded and has more open space than other major hubs. The world-famous Vigeland Sculpture Park can be found in Frogner Park.
Grunerlokka is a hip area of town with many great places to eat and drink. Expats in their twenties and thirties who are looking for a vibrant nightlife and cultural events would love it. The region exudes an air of originality and artistic flair.
Located to the west of Oslo, Baerum is a well-liked suburb among foreign residents. It's the ideal compromise between city life and the suburbs. Families and working professionals both like the area's proximity to the city's amenities and convenient public transportation.
Lysaker is a western suburb of Oslo that is popular with foreign nationals who work in the information technology sector. The area's residential and commercial components make it an excellent location for both living and doing business.
Sandvika, to the west of Oslo, is an excellent location for a family. It has nice parks, recreational centers, and schools. In terms of quality of life, the neighborhood is ideal for families.
Bekkestua is a reputable western suburb that many people choose to call home. It's a great spot to raise a family because of all the great schools, parks, and activities available there.
Holmlia is a cheaper alternative to living in Oslo, and it can be found to the southeast of the capital city. There are certain safety concerns compared to other regions, yet it's a relatively inexpensive place to live.
Housing market in Oslo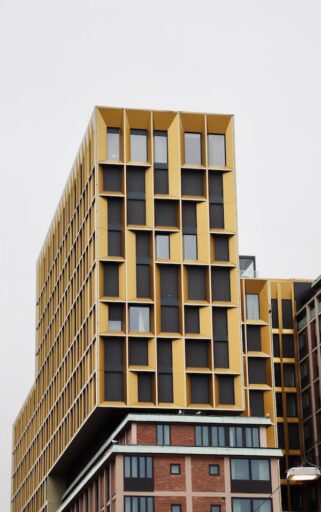 The quick rise in interest rates, inflation, and economic stagnation are slowing down the Norwegian home market. The property market in Oslo (and all of Norway) is likely to decline this year, with different locations seeing varied effects. According to press reports, interest rate hikes in 2021 through 2023 will lower housing prices.
Given the uncertain housing market in 2023, investors may prefer the multifamily property market.
Oslo has a housing scarcity, making it hard for people to obtain inexpensive housing. The housing crisis requires creative solutions to meet the need for cheap and accessible homes.
Living in Oslo pros and cons
The verdant forests, tranquil lakes, and spectacular mountains of Oslo make it an ideal destination for environment lovers. Top-notch buses, trams, and trains make urban transit easy in the metropolis. Health, education, and social welfare in Oslo are outstanding, improving people' quality of life.
Museums, art galleries, and different events abound in Oslo. Norway's strong economy, which prioritizes sustainability and social welfare, offers financial stability and prosperity in the city.
On the flip side, the city is renowned for its high cost of living, consistently ranking among the world's most expensive places. This encompasses steep expenses related to housing, dining, and entertainment. A significant shortage of affordable housing compounds the challenges faced by residents seeking suitable accommodation.
Moreover, Oslo's weather can be notably unpredictable, especially during the long, dark winters, which might present challenges for residents. The language barrier is another hurdle, with the Norwegian language posing difficulties for newcomers aiming to integrate into the local community.
Additionally, some expats have reported that Norwegians tend to be reserved and distant, potentially making it more challenging to forge connections and fully immerse in the local culture.
Pained by financial indecision? Want to invest with Adam?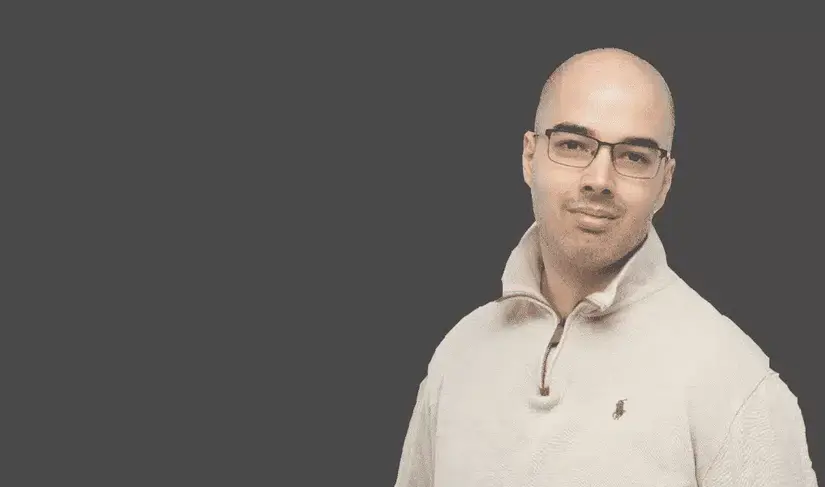 Adam is an internationally recognised author on financial matters, with over 694.5 million answer views on Quora.com, a widely sold book on Amazon, and a contributor on Forbes.