In this Alderley Group review, we delve into the core aspects and offerings of the real estate developer. As we explore the company's services, values, and impact, you'll gain valuable insights to make informed decisions about your potential real estate investing pursuit with this housing developer.
Alderley's innovative approach to affordable housing development in the Northwest of England is not only attractive to local housing associations but also to expat real estate investors seeking lucrative opportunities in the UK property market.
But we'll also tackle the cons of off plan property investments after we get to know the projects that Alderley is working on with different partner firms.
If you want to invest as an expat or high-net-worth individual, you can email me (advice@adamfayed.com) or use these contact options.
This includes if you are looking for a second opinion.
Who is Alderley Group?
Alderley Group is an innovative company specializing in the development of affordable housing, primarily for government-sponsored housing associations, with a strong focus on the Northwest of England.
What sets Alderley Group apart is its distinctive business model that covers the entire affordable housing development process. This entails land acquisition, project design, and construction, all carried out under contractual agreements with housing associations.
Alderley operates efficiently and profitably, providing a turn-key solution. Their risk management approach involves forging back-to-back relationships with local authorities for development contracts, effectively minimizing financial burdens and establishing a highly capital-efficient and scalable business model.
Alderley Group has cultivated partnerships with notable organizations such as:
Audacia
Bloomberg
Euronext
Exante
Housing 21
Northern Trust
Onward Housing
Santander
Torus
Alderley Group's building division, Complete Construction, is committed to improving the quality of life in the neighborhoods they serve throughout the Pacific Northwest.
Alderley plans to significantly contribute to meeting the rising need for affordable housing solutions by rapidly increasing its output over the next five years, with the goal of becoming one of the major developers of cheap real estate in Britain.
Real Estate Development Projects
Marsh House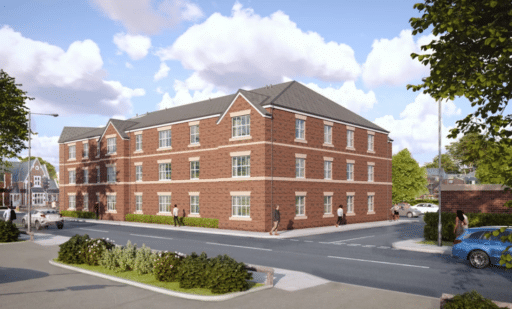 Marsh House, located on Manchester Road in Warrington, introduces a welcomed addition of 30 one- and two-bedroom apartments to the area. This turnkey affordable housing development plays a vital role in rejuvenating a previously derelict piece of land, contributing to the regeneration of Manchester Road in Warrington. This 3.2 million pound project is designed to cater to the housing needs of the local community.
The Vicarage
This is the third Joint Contracts Tribunal Design and Build deal that Alderley Group has signed with the Torus Group, and it involves the construction of 23 low-cost apartments in The Vicarage in Warrington. Located on Palmyra Square, the former Vicarage is being renovated into a six-story residential building that will mix in with its surroundings and the existing Warrington town center.
Complete Construction, Alderley Group's in-house construction arm, will handle the design and build package for the development thanks to the planning and design experience of Alderley Group and Torus' land acquisition.
The hiring of a local subcontractor to oversee the demolition of the ancient Vicarage is also expected to stimulate the local economy by providing needed employment. Once the demolition is finished, Complete Construction will move forward with the rest of the construction schedule, helping to alter the area.
Town Hill
A building of 39 studios, one-, and two-bedroom flats was built by Alderley Group to a design they created. The project's location—a cramped plot in the heart of the city—presented its own set of obstacles, not the least of which was cleaning up the old basement. Drainage systems, external infrastructure, and incoming services were all included in the job scope.
There was a Lloyds Bank branch there before, and the new apartments were built using MMC (Modern Method of Construction). A Steel Frame System (SFS) was used, together with cladding, concrete floors, a steel framework, and mechanical ventilation and heat recovery units.
On schedule, the project will wrap up in October of 2023.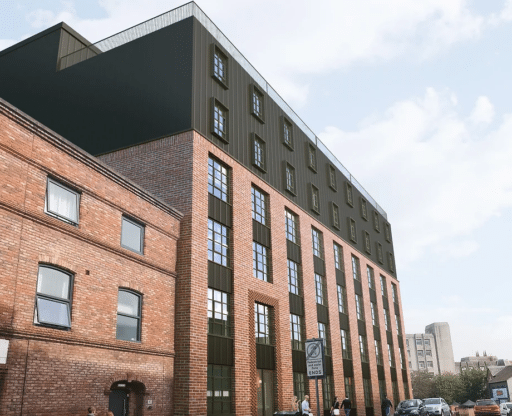 The Orchard
A joint venture between Alderley Group and Housing 21 will see the design and building of forty apartments in Knowsley, Liverpool.
Huyton's "The Orchard" is an exclusive retirement neighborhood that boasts a prime location in the middle of bustling Knowsley. It will be built in the sports arena and tennis courts of the former college, which are now available due to the institution's move.
The building has three stories and forty one- and two-bedroom apartments, all with spacious common areas meant to be peaceful and pleasurable for the occupants.
Alderley Group worked closely with Housing 21 throughout the design process to develop a plan that met all of their needs. The end result is a carefully managed community for people aged 55 and up.
Complete building, a branch of Alderley Group, has been given the responsibility of carrying out the building works, and it promises to do so in a timely manner and within the set budget.
Hallwood Park
Twenty-seven one- and two-bedroom flats, designed by Alderley Group and built by Onward Homes, occupy the site of a former neighborhood bar known as the "Merry Monk."
This infill property is located on the eastern edge of an existing housing estate, which is primarily controlled by a local housing association. Twenty-seven much-needed low-cost apartments will be added to the Runcorn, Halton, community thanks to this project.
After acquiring a planning application that had already been accepted, Alderley Group and Complete Construction applied value engineering to the design. This method fulfilled the deliverability and specification criteria of Onward Homes while also ensuring commercial viability for Alderley Group and Complete Construction. The end result is a three-story apartment building with careful planning that includes plenty of parking and a relaxing community garden.
Concrete floors are one example of how the construction process will adhere to tried-and-true norms. From a business viewpoint, various subcontractor packages were tendered to local suppliers and tradesmen, with many of them winning the contracts through competitive bidding. This method boosts the local economy and encourages people to get involved in the project.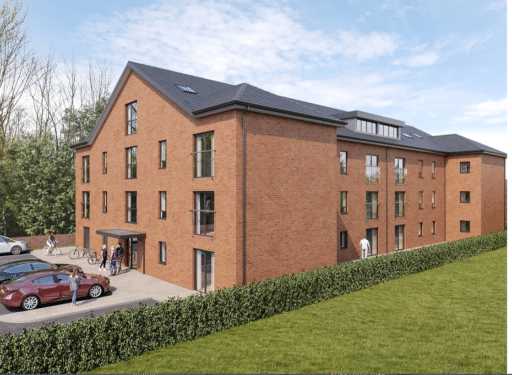 Land Bank
Their land division has made several key acquisitions, clearing the door for the construction of 200 new homes in the North West. These developments are expected to be finished over the next two years, demonstrating their dedication to the local housing market.
Land Acquisition
The Alderley Group is on the lookout for new development sites all around the United Kingdom, particularly in the North. The following characteristics are important to them in a potential site:
Over half an acre in size, minimum.
Lands that have been deemed either "green" or "brown."
Homes with large, unused backyards are desirable.
There are a lot of factories, homes, and offices that are old and in need of renovations.
Landlocked locations, assets in need of major remediation, and properties with planning concerns are all fair game for Alderley Group so long as they meet their criteria.
Furthermore, Alderley Group welcomes partnerships. Those thinking about submitting an expression of interest or site information can do so quickly and easily through their website by filling out a form.
Benefits and Risks of Investing in Alderley Group
There are certain things to weigh when thinking of investing in real estate from Alderley Group. Since you're essentially buying into an off plan property offering, take note of the following potential benefits:
The opportunity for real estate investment at a price below the current market value is one of the main benefits of investing in an off plan property. In order to encourage pre-construction commitments, developers frequently provide incentives.
Potential for appreciation in off plan properties: Buying a property during its pre-construction phase often implies obtaining it at a cheaper cost than its expected market worth after development is complete. The property's worth increases as work continues, making it a desirable option for profit-seeking investors.
Many builders will offer installment plans for off-the-plan properties, allowing purchasers to spread their payments out over a longer period of time. As a result, purchasing a home is less financially straining and more feasible.
Off-the-plan properties offer a great possibility for customization without the stress of building from scratch.
Advantageous for investors seeking rental income due to typically greater rental returns compared to completed properties, off-plan properties are a favorite amongst those seeking to make a financial investment.
In some countries, buyers of off-the-plan properties may be eligible for tax breaks, adding even more value to their investments.
Potentially long-term cost reductions for off-plan property owners can be realized through decreased maintenance fees offered by developers.
However, buying off plan property is also very risky. Do note of the disadvantages below:
Uncertainty over the developer's financial stability prior to the project's completion is a major threat to investors in off-the-plan real estate. Purchasers risk losing their down payment and having the deal fall through if this happens.
Delays in construction can occur with off-plan property purchases, causing purchasers to wait longer than expected to gain possession of their property. The situation becomes much more precarious if the purchasers have already sold their current home and are counting on the completion of the off-plan property as their new place of residence.
Views of Construction Quality and Finishes are limited at best buyers who purchase a property before building has begun are at the mercy of the developer's plans and specifications, which may or may not be completely accurate. As a result, the property the buyer receives may be of lower quality or not what was advertised.
It might be difficult for buyers to acquire the finances they need to complete the purchase of off-plan properties because some lenders may be reticent to give financing for such purchases.
The final price of an off-the-plan property purchase may go up if the buyer is hit with a number of fees and taxes they hadn't anticipated.
If you're not ready to take on that much risk, then you're better off looking into other investments like investment funds, mutual funds, ETFs, etc.
With the help of a financial planner or advisor, you can align your goals and allocate your wealth better, so that's also something to consider.
Pained by financial indecision? Want to invest with Adam?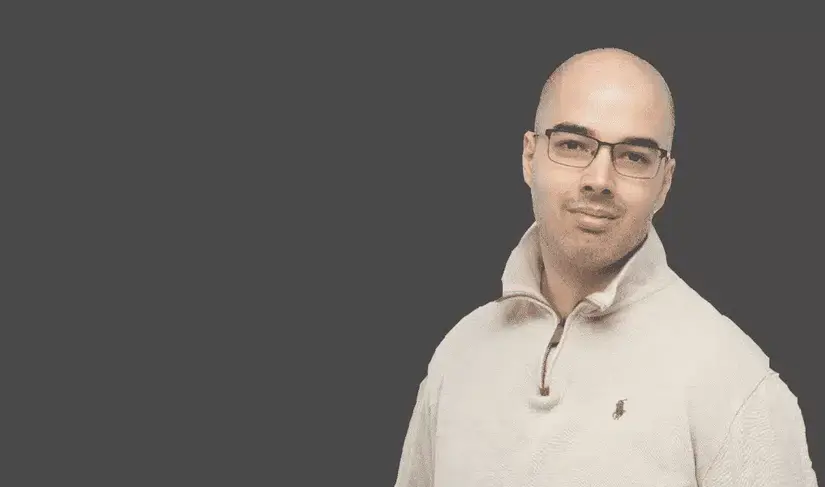 Adam is an internationally recognised author on financial matters, with over 694.5 million answer views on Quora.com, a widely sold book on Amazon, and a contributor on Forbes.