AQMetrics stands as a beacon in the financial sector, recognized by many for its unparalleled capabilities. Established with a clear vision, It aimed to redefine the paradigms of risk management and regulatory reporting.
Over time, It has not only lived up to its promises but has also set new benchmarks in the industry. The platform's primary objective centers on equipping financial professionals with state-of-the-art tools that demystify intricate processes.
A look at its journey reveals a path marked by relentless growth, innovation, and a commitment to excellence.
It presents itself as an end-to-end regulatory reporting platform, emphasizing risk and performance analytics. The platform's prowess lies in its data-driven automation, making compliance and regulatory reporting more efficient than ever.
AQMetrics isn't just another tool; it's the regulatory technology of choice for regulated asset or investment managers. Its features, such as continuous data validation, global coverage addressing multi-jurisdictional regulations, and an online platform tailored for modern financial firms, highlight its unmatched capabilities.
If you want to invest as an expat or high-net-worth individual, you can email me (advice@adamfayed.com) or use these contact options.
Why Choose AQMetrics?
It has positioned itself as an indispensable tool in the financial sector. As regulatory requirements continue to evolve and the demand for real-time risk management surges, It emerges as the solution that financial professionals trust.
It's unwavering commitment to accuracy, transparency, and efficiency has garnered the attention and loyalty of numerous institutions and individual professionals.
It's global coverage ensures that professionals remain compliant across multiple jurisdictions, making it a versatile and reliable platform.
It doesn't just offer a platform; it also provides valuable insights into regulatory risk management and emerging regulatory changes.
Whether it's understanding the implications of Form PF Amendments for Large Hedge Fund Advisers or simplifying regulatory reporting in Ireland, AQMetrics remains at the forefront, guiding professionals with timely and relevant information.
Features and Benefits of AQMetrics
AQMetrics, a leading regulatory technology platform, has been at the forefront of transforming the way financial professionals approach risk management, regulatory reporting, and data visualization.
With its state-of-the-art features and benefits, AQMetrics has become an indispensable tool for investment firms, both in the UK and the EU.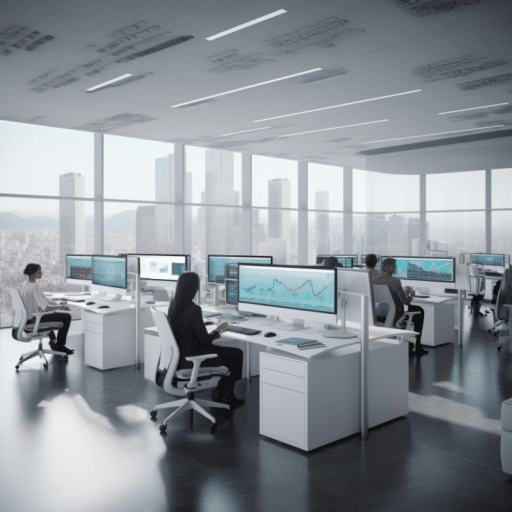 Comprehensive risk management tools
When discussing risk management, It emerges as a beacon of excellence. The platform provides real-time risk analytics, ensuring professionals always have the data they need to make informed decisions.
But what truly sets it apart is its portfolio stress testing feature. This tool allows users to simulate a variety of market conditions, giving them insights into potential impacts and helping them prepare for various scenarios.
By offering such proactive tools, It ensures that its users are always one step ahead, ready to tackle potential challenges head-on.
AQMetrics ARM Platform
The AQMetrics ARM (Approved Reporting Mechanism) Platform stands out with its superior technology. It not only helps firms meet their transaction reporting obligations but also embeds reporting within their compliance framework dashboards.
This unique approach ensures that reporting becomes an integral part of a firm's operations, rather than just a mandatory task.
Tailored Approach for Every Firm
One of it's standout features is its ability to assess each customer's requirements individually.
Instead of offering a one-size-fits-all solution, It creates a tailored approach that meets the specific needs of each firm. This collaborative and transparent approach minimizes outsourcing risks and ensures that every firm gets the best possible solution.
Streamlined regulatory reporting
Regulatory reporting can be a daunting task, but it has transformed it into a seamless process.
As an Approved Reporting Mechanism (ARM), It automates transaction reporting across all reportable asset classes. This automation ensures that investment firms in the UK and the EU always remain compliant with global regulations.
Moreover, It's adaptability means that it can quickly adjust to changing regulatory landscapes, ensuring uninterrupted compliance.
Key Features for Regulatory Reporting
Quickly Identify Errors/Omissions: AQMetrics allows users to locate, fix, and resubmit errored transaction reports in seconds.
Eligibility Checks: With automated FIRDS checks, AQMetrics ensures firms avoid over-reporting.
Automated Feedback Loops: AQMetrics provides tools to analyze errors, variance, and outliers, ensuring continuous improvement.
Compliance Workflows: AQMetrics offers features to track and audit exception handling, making compliance more transparent and accountable.
User-friendly interface and experience
At the heart of it's success is its commitment to user experience. The platform boasts an intuitive interface that even those new to regulatory technology will find easy to navigate.
It allows users to customize their dashboards, ensuring that they have quick access to the data most relevant to them.
Furthermore, with its advanced data visualization tools, It can transform complex data sets into clear, understandable visuals, making data interpretation straightforward and efficient.
Security remains a top priority for it. As an ISO 27001 certified platform, It ensures the highest standards of data security and confidentiality. Users can rest assured that their data is in safe hands.
One of the standout features of it is the direct access it provides to transaction reporting expertise. Whether users need guidance on data management, compliance, or regulatory reporting, It has a team of experts ready to assist.
AQMetrics vs. Competitors
In the competitive landscape of regulatory technology platforms, AQMetrics has established itself as a formidable contender.
Its reputation as an end-to-end regulatory reporting platform has garnered attention from financial professionals worldwide. But what truly sets AQMetrics apart from its competitors?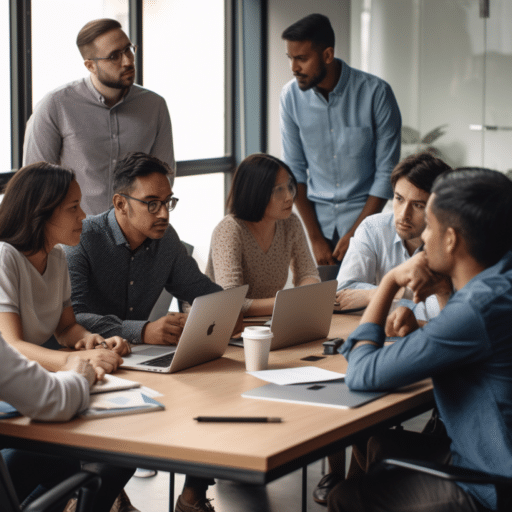 Unique selling points of AQMetrics
It isn't just another name in the financial tech space. Its distinct features and commitment to excellence distinguish it from the rest. Here are some of its standout attributes:
Data-Driven Automation
It harnesses the power of automation, making risk and performance analytics, compliance, and regulatory reporting more efficient. This end-to-end data-driven automation ensures that users can make the most of their data without manual interventions.
Global Coverage
It offers multi-jurisdictional regulations coverage, ensuring that users across different geographies can benefit from its platform without worrying about compliance issues.
Continuous Data Validation
It provides 24/7 data assurance, ensuring that the data used for various processes is accurate and up-to-date.
Cloud-First Approach
It emphasizes scalability, security, and agility, ensuring that users can access the platform from anywhere without compromising on performance or security.
Comparative analysis with leading competitors
When we pit it against its competitors, the platform's strengths become even more evident. Here's how it fares:
Comprehensive Online Platform
It offers an easy-to-use online platform tailored for regulated asset or investment managers. Its intuitive design and powerful features make it the regulatory technology of choice for many.
Value Proposition
AQMetrics not only offers a range of features but also ensures that its pricing structure provides value for money. When compared to other platforms in terms of features, user experience, and cost, It often emerges as the top choice.
Potential Drawbacks and Limitations
Every technology platform, regardless of its capabilities, faces its own set of challenges. AQMetrics, despite its robust offerings and widespread acclaim, is no exception. It's essential to address these concerns transparently to provide a balanced perspective to potential users.
Areas where AQMetrics could improve
AQMetrics, like any evolving platform, has areas of potential enhancement. Feedback from the user community has been instrumental in identifying these areas.
Some users have pointed out the need for more granular data analytics, while others have highlighted the desire for broader global coverage, especially in emerging markets.
There's also a call for continuous data validation to ensure 24/7 data assurance. AQMetrics, being a platform that values its user base, acknowledges these concerns and is always on the lookout for ways to enhance its offerings.
How AQMetrics addresses these concerns
It doesn't just acknowledge feedback; it acts on it. The platform's development team is known for its proactive approach to user concerns. They prioritize user feedback and channel it into tangible platform improvements.
For instance, It has been focusing on enhancing its data-driven insights to provide users with more in-depth analysis capabilities.
The platform also emphasizes its global coverage, ensuring that users have access to multi-jurisdictional regulations, a feature that is increasingly crucial in today's interconnected financial world.
Moreover, It is not just about software; it's about service. The company regularly publishes insights on emerging regulatory changes, ensuring that its user base stays informed and ahead of the curve.
This commitment to education and transparency further solidifies AQMetrics' position as a trusted partner in the financial industry.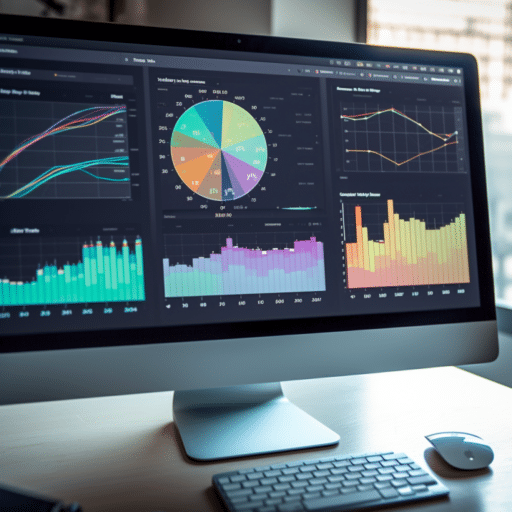 Integration and Compatibility
In the ever-evolving landscape of financial technology, It stands as a beacon of adaptability and efficiency. The platform's design emphasizes not just functionality but also the ease of integration and compatibility across various devices and software.
Seamless integration with other financial tools
It doesn't just operate in isolation; it thrives in a connected ecosystem. The platform's impressive integration capabilities ensure that whether you're leveraging other financial tools, databases, or software, AQMetrics fits right in.
This seamless integration is a testament to it's forward-thinking approach, where the emphasis is on ensuring users don't face disruptions in their workflows. Instead of grappling with compatibility issues, users can focus on maximizing the benefits of their combined toolset.
Cloud-First Approach
It adopts a cloud-first strategy, emphasizing scalability, security, and agility. This approach ensures that as your financial operations grow, AQMetrics scales with you, always ready to handle increased data loads and more complex computations.
Data-Driven Insights
One of it's standout features is its ability to provide enhanced decision-making capabilities through data-driven insights. By harnessing the power of data analytics, AQMetrics offers users a clearer view of their financial landscape, enabling more informed decisions.
Continuous Data Validation
AQMetrics understands the importance of data integrity. With its continuous data validation feature, the platform offers 24/7 data assurance.
This means that the data you rely on for critical financial decisions undergoes rigorous checks to ensure its accuracy and reliability.
Mobile and desktop compatibility
Compatibility extends beyond software integrations. It ensures that users can access its platform from any device, be it mobile or desktop. The emphasis here is on providing a consistent user experience, irrespective of the device.
With AQMetrics, you're not tethered to a specific device or location; you have the flexibility to operate from anywhere, ensuring that you're always in control of your financial operations.
Global Coverage
With multi-jurisdictional regulations becoming a norm, It offers global coverage. This means that irrespective of where you operate, It has the tools and features tailored to meet the specific regulatory requirements of that region.
Frequently Asked Questions (FAQs)
How does AQMetrics handle data security?
AQMetrics places utmost importance on data security. The platform leverages advanced encryption methods and stringent security protocols to ensure the protection of user data. AQMetrics' online platform is designed with a "Cloud First" approach, emphasizing scalability, security, and agility.
Continuous data validation ensures 24/7 data assurance, giving users peace of mind about the safety of their data. AQMetrics' commitment to security is evident in its adherence to global standards and its regulatory status, being overseen by the Central Bank of Ireland.
What is the pricing structure for AQMetrics?
AQMetrics designs its pricing structure to cater to a diverse range of users. From individual professionals to large institutions, AQMetrics offers competitive pricing models that reflect the platform's value proposition.
While specific pricing details might vary based on individual needs and the scale of operations, AQMetrics ensures that its offerings provide value for money. The platform's global coverage and multi-jurisdictional regulations support further enhance its appeal to financial firms operating in different regions.
How does AQMetrics support its users?
Support remains a cornerstone of AQMetrics' offerings. AQMetrics boasts a dedicated support team that stands ready to assist users with any queries or challenges they might face.
Beyond immediate support, AQMetrics offers a wealth of online resources, including blogs, whitepapers, videos, and webinars, to keep users informed about regulatory risk management and emerging regulatory changes.
Testimonials from global financial institutions, such as Maples Group and US Bank, underscore the platform's efficacy and the high level of support AQMetrics provides. The platform's intuitive design, combined with its commitment to user education, ensures that users can maximize the benefits AQMetrics offers.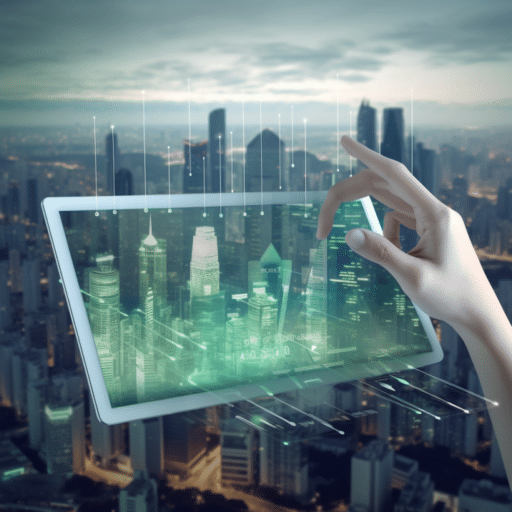 Conclusion and Final Thoughts
AQMetrics, as an end-to-end regulatory reporting platform, has firmly established itself as a beacon for modern financial firms. Its dedication to streamlining and automating risk, compliance, and regulatory reporting needs is evident in its innovative offerings.
The platform's emphasis on data-driven automation, coupled with its global coverage catering to multi-jurisdictional regulations, makes AQMetrics a force to reckon with.
AQMetrics doesn't just offer a platform; it also actively contributes to the discourse on regulatory risk management.
Their resources section sheds light on emerging regulatory changes and provides insights into topics like liquidity risk, MiFID II ARM Migration, and the implications of Form PF Amendments for Large Hedge Fund Advisers.
This commitment to knowledge dissemination further cements AQMetrics' position as a thought leader in the sector.
AQMetrics continues to power online regulatory risk management for some of the world's leading asset and investment managers.
As the financial sector grapples with ever-evolving regulations, AQMetrics stands ready to guide professionals with its cutting-edge platform and insights.
Pained by financial indecision? Want to invest with Adam?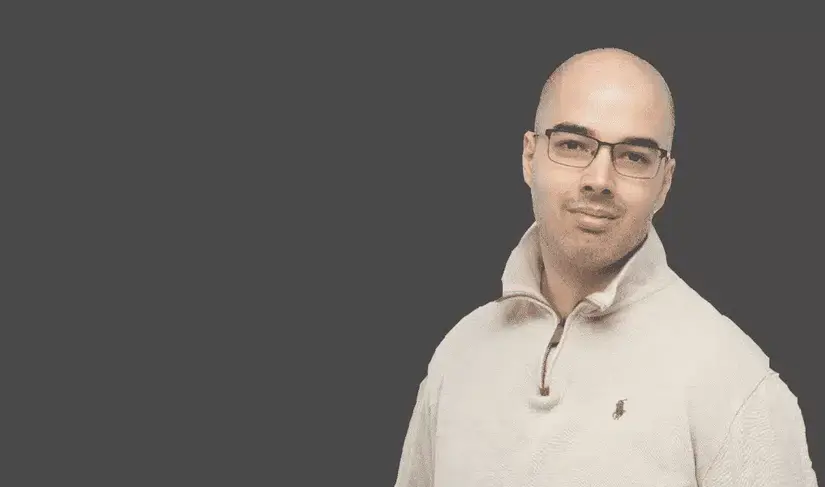 Adam is an internationally recognised author on financial matters, with over 694.5 million answer views on Quora.com, a widely sold book on Amazon, and a contributor on Forbes.