Banorte Bank Review 2022 – that will be the topic of today's article.
If you are looking for a more internationally relevant, expat-focused, investment, then you can email me – advice@adamfayed.com, use the WhatsApp function below or this page.
Nothing written here should be considered as any form of financial or other advice, and some of the facts might have changed since we first wrote it.
Introduction
Grupo Financiero Banorte, S.A.B. de C.V., operating both Banorte (Banco Mercantil del Norte) and Ixe, is a Mexican banking and financial services holding company headquartered in Monterrey and Mexico City. It is one of the four largest commercial banks in Mexico in terms of assets and loans, as well as the largest administrator of pension funds.
Grupo Financiero Banorte operates its commercial bank under the Banorte and Ixe brands, offering savings accounts, credit cards, payday loans, mortgages, commercial loans and car loans. In 2014, his effective loan portfolio was US $ 35 billion. It also carries out insurance, pension, leasing and brokerage activities.
Banorte has 1,269 branches and 7,297 ATMs nationwide. It can also accept deposits through over 5,200 commercial establishments such as pharmacies, convenience stores and supermarkets.
Grupo Financiero Banorte is listed on the Mexican Stock Exchange, Latibex and the US OTC via ADRs. It is listed on IPC, the main benchmark index of the Mexican Stock Exchange, and S&P Latin America 40, which includes the leading blue-chip companies from Latin America.
What the main offerings of the bank?
Banorte Bank has various offerings for its clients, more than 10 different cards, insurance, savings and investing options. But let's see what the bank can offer its clients in a more detailed format:
Accounts and cards
Credits
Savings and investment
Insurance
International services
Online services
Banorte Bank accounts
Banorte bank can offer you payroll and individual accounts wide variety. Let's review some of them.
Payroll account
There are three different payroll accounts and we will review the main one with its benefits.
By receiving your salary in the payroll account you will receive benefits that will help you manage your money more easily. They offer you the extensive network of Banorte ATMs and the services of Banco Online, Banorrte Móvil and Banortel, once the service is contracted for free.
All benefits are maintained while Banorte electronic payroll deposits are received in the Banorte Payroll account. Nómina Banorte is a product of Banco Mercantil del Norte, S.A., Multiple Banking Institution, Banorte Financial Group.
Benefits
Make free cash requests and withdrawals
Use your Banorte Payroll card to check your balance and withdraw money at any Banorte branch and / or ATM for free.
Get checks for free
Receive four monthly checks that they give you at no additional cost.
Pay for your services by debiting funds from your salary account
Avoid queues, they will give you the convenience of scheduling payment for your services without additional costs to your account.
Get Basic Life Insurance For Free
They give you peace of mind with Basic Life Insurance that protects you in the event of an accident or organic loss.
Get preferential terms in loans
They offer you preferential terms for a loan for salary, down payment, credit card, auto premiere and mortgage
Shop at a wide variety of stores and establishments
Receive deposits to an accepting Visa® debit card at all affiliated institutions in Mexico and worldwide
Protect your income with Banorte Armor
To take care of your assets and protect them, Banorte Armor offers you the protection of your money in the event of theft or loss of your payment card
Withdraw cash without paying commissions at self-service stores
With Pay and Withdraw Cash, you always have money from your payroll account at hand every time you pay at self-service stores such as Soriana, Comercial Mexicana, Office Depot and others; without paying commissions
Personal account
Banorte bank offers six different personal banks, with unique features and suitable for anyones needs. Let's review two most popular ones.
Personal link Banorte account
The Personal Link Banorte account offers you a complete package of products and services that will open the door to digital benefits to meet the demands of today's world, and you can choose the option that suits you best: debit card and checkbook or debit card only, and take advantage of this account.
You can enter into an agreement with any of two payment methods according to your needs: fixed payment or average balance.
Benefits
With your Banorte Personal Link account, you can enjoy all these benefits to manage and control your banking transactions, as well as benefits that will open the door to digital benefits
You can issue three free checks per month
Free membership when using Banorte Mobile and debit card in stores (physical or digital); also using a debit card 6 times a month in stores or on the Internet.
Account Investment View A personal Banorte link that brings income up to 100% CETES according to the average monthly balance
Electronic account statement with direct delivery to your email, available through Banco Online
A Banorte Shield that protects your debit card from fraud, theft, loss or cloning starting 72 hours before you submit a report through Banortel
Promotions in thousands of establishments across the country with the Banorte Promotions and Discounts app
All requests and withdrawals at Banorte branches and ATMs are free
Free cash out with Pay and Withdraw Cash at thousands of participating stores and restaurants.
Debit your service fees directly to your personal Banorte account.
Debit card that you can use to pay in stores
Dollar Link Account
Enlace Dollars is a US dollar escrow account located in the Republic of Mexico for individuals or business people who live in a 20-kilometer lane parallel to the international dividing line in the north of the country or in the states of Baja California. and Baja California Sur.
It can also be hired by foreign nationals who work as officials of a government, international organization or similar institution, or as a foreign correspondent. In any case, you must be accredited in Mexico with the relevant Secretariat of State.
With a Link Dollars account, you will have the liquidity of your resources through your Visa International e-dollar debit card and/or checkbook.
Alternatively, you can hire him in any of the following ways:
Link dollars to a checkbook (with or without interest in PF)
Link to dollars without check
Benefits
Security, simplicity and functionality: everything you expect from a dollar bill.
With the ability to pay by checkbook in dollars
Protect your checks with Banorte Online or Banorte Mobile, find out more here
You can receive dollar transfers from anywhere in the world. You also have the option of making transfers via the Internet bank or from a branch
Cash-dispensed dollar accounts without exchange conversion in an extensive network of designated Banorte ATMs, as well as peso cash throughout the country
It has Banorte Armor, which protects the debit card up to 72 hours before the report is sent
Easily manage your dollar link account via Online Banking with Cellular & Mobile Banorte at no extra cost!
You can also check your balance and movements by calling Banortel
About credit card assistance, Banorte Bank offers you insurance and assistance to help you in case of unforeseen circumstances at a discounted price.
Their help is designed to make your life easier by providing safety and support whenever, wherever you need it. With just one call, you have access to a variety of services, from calling an ambulance, helping with a tire change, fixing a leak, to organizing a business trip or planning an unforgettable experience.
Savings and investments
The bank offers different savings and investment options. There is a simple savings option which is called Voluntary Savings and the bank will help you grow or start your savings for all your projects. Whether it's an incredible vacation, driving around your home or car, getting a better pension. Whatever your project, with Voluntary Savings you can achieve it.
This is the best way to invest your money in the short, medium or long term with high and consistent returns. You choose the time and amount you want to save and you can get your money when you need it.
You can make four types of contributions to your savings, you can choose the one that best suits your needs:
No tax relief
Volunteer without franchises
With tax credit
Volunteer with a franchise
Additional pension
Long-term savings
They are the predecessors with the most experience in voluntary savings management in the entire industry, during 2019 they ranked 1st in terms of profitability, in addition, they offer you to invest in three specialized funds.
You have access to sophisticated investment instruments even with a small amount of savings.
They have a large diversification of investment portfolios, which allows us to offer you the best annual returns.
Your resources cannot be taken over.
You get tax breaks on your savings.
They have several options for making voluntary contributions:
AforeMobile XXIB App and AforeMobile XXIB Lite App
Direct debit
Payment statement
Convenience stores and other stores
Mobile Banorte
Banorte online
Branches Banorte
Term Investment
Make your investment decisions calmly, focusing your interest on what matters to you. With the Banorte promissory note, you have equity liquidity and interest at maturity, which is credited to your account, or, if you prefer, you can choose to reinvest.
You can open your investment with a minimum amount of 5000 pesos and receive installments from 1 to 366 days, depending on your choice.
Earn extra money with their special benefits:
With Pagamás, Banorte rewards you with a four-month spin-off bonus by increasing or opening your promissory note up to 28 days from 15,000 pesos and keeping it for six months.
Progressive investment promotion offers you attractive returns so that your money grows continuously for 6 periods of 28 days.
Opening or increasing from 50,000 pesos.
Interest payment every 28 days with the possibility of reinvestment.
Get to know your interests when applying for a job.
By investing in Promissory Note Banorte, you and your money will win.
Increase your money by making a profit that increases depending on the amount and term you choose for your investment.
You will be sure to know your profit from the very beginning because they offer you a guaranteed flat rate.
Gain flexibility in managing your investments by choosing between 1 and 366 days, depending on what you need.
You have an affordable option to start investing with just 5,000 pesos.
You have the opportunity to participate in Pamas and Progressive Investment promotions to get higher profits. See how you can get involved in the promotion and informative discussion here.
You have our experience to advise you according to your needs and make the best choice.
You will be able to flexibly manage your investments as you have several options:
Reinvestment of capital and interest.
Interest calculation and capital reinvestment.
Calculation of the total investment (capital and interest).
What is an investment fund?
Mutual funds are a great way to get your savings back. Its main function is to capture, invest and manage the resources of clients like you in order to invest them in various financial instruments and make them at your fingertips.
They function as a society that brings together the savings of several people who also seek to invest, but who, due to the amount or tools, cannot do it individually.
How can you start investing in a fund?
Banorte team of experts invests in different assets all the time in accordance with the strategies of each fund. You just need to select the Foundation or Foundations that interest you the most.
At your choice, you will receive an income that is the result of the profitability of the assets in which the fund of your choice has invested.
Credits
By saying credits, the bank means car credits, mortgage credits, payroll appropriation, and Banorte personal credit.
You can transfer your mortgage with the bank. Mortgage improvement consists of transferring a mortgage loan that you have at another bank to Banorte, which improves the payment terms for your monthly payments.
At Banorte, they always support you, pay less by transferring your mortgage through them.
Benefits
Annual fixed rate from 8.0%
0% commission for opening
They finance your notary fees
You do not need a new assessment, they take it from your current loan
Insurance
The bank offers also insurance options of the following points:
Life insurance
Home insurance
Health insurance
Car insurance
Comprehensive insurance
Savings insurance
Credit card insurance
Mortgage credit insurance
Savings Insurance
You can start saving today to make the most of your pension; Protect your family in case you get bored.
The bank wants to support you to fully enjoy your life after retirement. The bank offers you the opportunity to fully enjoy the best part of your life. And if you miss it, your family will be protected. Start saving from today for retirement and, at the same time, get tax breaks such as income tax deduction, deferral, or exemption from income tax (ISR).
They offer you a variety of insurance amounts to choose from and three tax credits to distribute your initial and additional investments according to the benefits you need. In addition, Seguro Patrimonio Vida Banorte has upfront funeral expenses and an incurable illness.
Benefits
Get all the benefits of life insurance while saving for retirement with Banorte Life Heritage Insurance. They are with you to support you.
You save today to enjoy your retirement tomorrow
The money you save will retain its value when you reach retirement age.
Collect your policy and enjoy the tax benefits that the Income Tax Act gives us as an individual and is located in Patrimonio Vida Banorte.
Economic protection for your family
They will take care of the support and support your family needs in case you miss it.
Banorte online banking
Regardless of the time and place where you are, you can safely manage your finances using Online Banking.
The bank understands the value of your time, and they have made it easy and simple to do your banking from the comfort of your home or office, even when you're on a vacation. With Banco Online, you manage your finances and receive real-time information on all your movements via email notifications.
Benefits
They accompany you wherever you go so that you can consult and manage your resources or products at any time and safely.
Internet Banking access updated
Your image and passphrase will disappear, now only the initials of your name will be displayed when entering the portal. With this enhancement, your access is easier and your security is still assured by our technology.
Avoid lines in a branch and save time to use it in whatever you like best.
Check your balance, movements and account history
Your account information is always available and updated in detail 24 hours a day, 365 days a year, so you always have peace of mind knowing your accounts are in order.
Ensure the security and privacy of your transactions
Your information is always safe; only you will know your income, payments and bank transfers, as well as your account information and expenses.
Receive instant notifications of your movements by email
Every step you take with your accounts, they notify you in detail in your email account so that you can safely use and better manage your expenses.
Make national and international payments and transactions
Plan and pay for your services, conduct transactions with accounts of Banorte and other banks, and save your information for future payments. You can also transfer money to international banks.
Follow your agenda without complications
The service is always available online, so wherever you are, you can navigate your computer or mobile device without interrupting your activities.
Invest online whenever you want
You decide when to invest without going to a branch; With Banco Online access, you can do this from the comfort of your home or office.
For your peace of mind and control, you can customize the line of credit available on your Banorte credit card to your liking; at Banco Online, you can make this adjustment as one of the biggest online benefits they have for you.
Download the Banorte Mobile app for free
On the beach, in a restaurant or on weekends, Banorte Móvil offers free banking from your internet-connected device.
Apply for the Banorte Internet Card and enjoy the easiest and safest way to shop online.
Pay for utility, mortgage credits and other services.
You can pay for over 200 services without going to a branch, such as electricity, water, Cablevision, Sky, Iron Palace, Nextel and Infonavit, as well as buy airtime or provide services directly.
Request a checkbook online
You can order your checkbook online, track your check and report lost or blocked.
With this feature, you can protect your checks and set limits on amounts so that they cannot be cashed into higher amounts.
Opening your Banorte account
When you order your first Banorte card you will get a refund of 15% from your first purchase with a Digital Card.
Opening an account offers many benefits for free:
No commission
No membership
There is no minimum opening amount
You will also have access to:
More than 27,000 access points to your money and account. Throughout the country, you have over 1,150 branches, 9,400 ATMs and over 17,000 correspondents.
Digital banking. Carry out all your transactions, manage your account and contract products from anywhere using mobile banking and online banking.
Promotions and discounts. Nationally, they offer you over 84,000 stores through the Banorte Promotions app.
Digital card. Create it in Banorte Móvil to shop online in complete safety.
Armor Banorte. Protect your card in the event of theft, loss or cloning no later than 48 hours before reporting.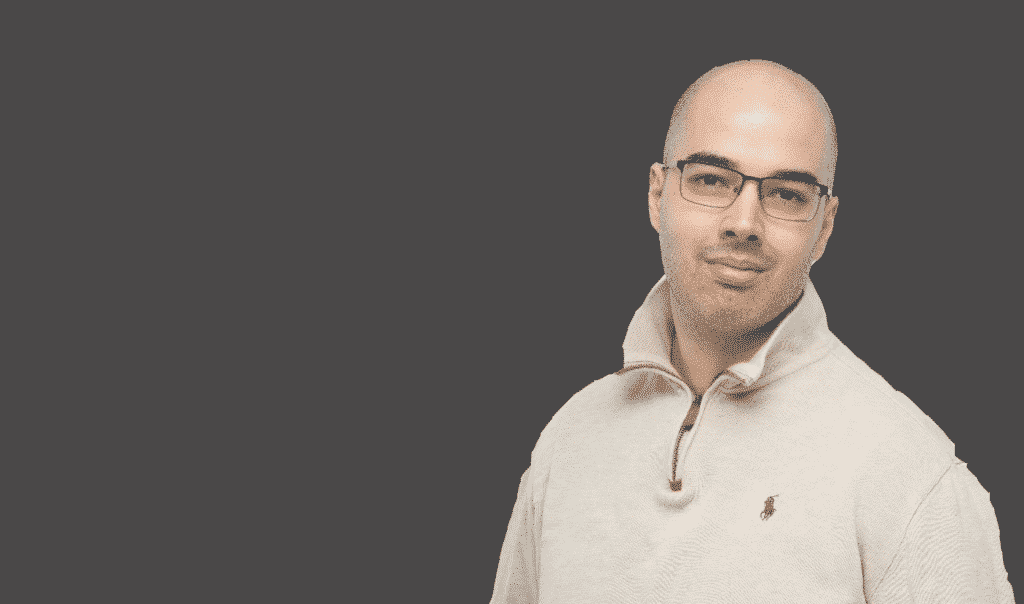 Adam is an internationally recognised author on financial matters, with over 302.2 million answers views on Quora.com and a widely sold book on Amazon