Best Banks for Bahamas Mortgage
If you are looking to invest as an expat or high-net-worth individual, which is what I specialize in, you can email me (advice@adamfayed.com) or WhatsApp (+44-7393-450-837).
Introduction
If you're thinking about moving to the Bahamas, you're probably shopping for the best banks for getting a Bahamas mortgage. Even if you are a recent resident of the Caribbean country, purchasing and managing real estate abroad isn't always as straightforward as doing so in your country of origin.
Foreign financial institutions could have different loan terms, registration requirements, home and business purchase procedures, and customer service expectations. For enterprises versus individuals, Bahamian banks may have different criteria too.
Bahamas Mortgage: Processes and Requirements
In the Bahamas, there are no limitations on the purchase of real estate by foreigners or non-residents. It's also a famous path to citizenship in the Bahamas after permanent residency is attained.
The Bahamas' bank lending rate jumped to 11.45 percent in June from 10.97 percent in May of 2022, according to data from the Central Bank of the Bahamas.
As the market is booming in the country, there has never been a better time to acquire property there than now. So let's examine the process of getting a mortgage.
Typical Paperwork Needed for a Mortgage
We'll take the following requirements for mortgage loans from Scotiabank Bahamas as an illustration:
Identification
Proof of residence
Work authorization or permanent residence card (if applicable)
Documentation of assets and debts
Evidence of down payment funds
A real estate purchase contract
Appraisal
Mortgage deed
Receipts for rent and maintenance
You might also be required to provide some or all of the following documents, depending on your employment position — salary, self-employed, or commissioned:
The employment letter
Bank account statements
Income tax returns
Payslips
License or registration for businesses
Financial records
Incorporation certification
Audited financial statements
So take note that the Bahamas' best mortgage institutions look at convincing supporting documents prior to giving its go-ahead for a loan.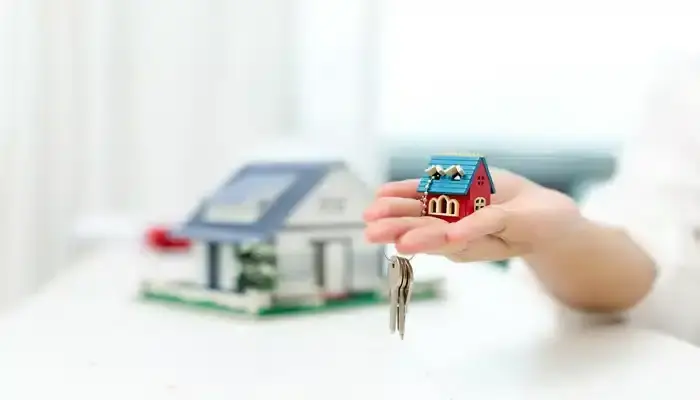 Bahamas Mortgage: Scotia Bank
To start the mortgage application process, visit Scotiabank Bahamas' online mortgage center. Although they don't provide mortgage rates for international purchasers, they do offer a comprehensive mortgage checklist that you may examine, outlining the necessary paperwork if you're self-employed, operate a business, get commissions, or are paid a salary.
Following the prequalification procedure, the bank will notify you of the amount and terms of your loan approval. The provision of mortgages for residential, commercial, investment, and subdivisional properties is a specialty of Scotiabank.
Mortgage Services of Scotia Bank
Home Builder Loans for construction, such as remodeling and redevelopment
Pre-qualification
Terms of Mortgage
This is disclosed following prequalification and is and unique to each borrower.
Other Banking Services
Locations of Scotia Bank
8 Locations in Nassau:
Nassau Main
Palmdale
Wulff Rd. & Jerome Ave.
Bay Street East
Thompson Blvd.
Cable Beach
East Street and Soldier Rd.
Carmichael Rd.
Bahamas Mortgage: Commonwealth Bank
The Bahamas Commonwealth Bank says that it offers competitive mortgage rates in the nation to qualified candidates, i.e., those who are at least 18 years old, have at least two years of work history, and meet credit requirements. Among the documents you should bring to your initial meeting, according to the mortgage home page, are:
Mortgage certificate
Disclosures of recent service and maintenance charges
Proof of the status of customs duty
Real estate tax bill with payment documentation
Home appraisal
Employment letter
Homeowner insurance
National insurance card
Construction and contractors' agreements, along with estimated completion dates, if construction is currently underway
Construction-related policies of contractors
Purchase contract
Identification using a passport
Mortgage Services of Commonwealth Bank
Mortgage loans for single-family traditional homes, townhouses, apartments like duplexes and triplexes, condominiums, home equity loans, real estate, and commercial lending.
Mortgage Terms
Loans worth up to 95% of the purchase price are possible
Maximum amortization of 35 years
Other Banking Services
Savings and checking accounts
Individual loans
Car loans
Debit and credit cards
Consolidation of debt
Locations of Commonwealth Bank
New Providence/Nassau:
Oakes Field branch
Golden Gates branch
Prince Charles branch
Commonwealth Bank Plaza branch
East Bay Street branch
Cable Beach branch
Town Centre Mall branch
Wulff Rd. branch
Grand Bahama:
Freeport branch
Lucaya branch
Marsh Harbour branch
Eleuthera:
Bahamas Mortgage: Central Bank of The Bahamas
The Central Bank of the Bahamas does not provide mortgage services, despite the fact that some people may turn to it for mortgages. It does offer other banking services, though, such as:
Exchange control
Financial statistics
Deposit insurance
Currency exchange and digital currency
Bank supervision
Location
Mount Fitz Willams, Government House, Nassau
Bahamas Mortgage: CIBC FirstCaribbean International Bank
The Canadian Imperial Bank of Commerce is the owner of the CIBC FirstCaribbean International Bank. It is a well-liked mortgage lender among overseas purchasers, with 12 branches in the Bahamas. With a maximum loan term of 35 years, CIBC FirstCaribbean provides mortgage loans up to 95% of the cost of the residence.
The lack of distinction between mortgage terms for residences that are already built and those that are still under construction is a fantastic feature of CIBC FirstCaribbean mortgages. While some banks offer loans with shorter terms and less funding, CIBC FirstCaribbean maintains the same maximum financing and amortization periods.
The bank provides a helpful checklist for mortgage applications that includes the necessary paperwork, such as identity, income evidence, asset and liability data, construction details, and much more. Checking the bank's mortgage loan calculator comes first, followed by filling out an online application.
Mortgage Services of CIBC FirstCaribbean International Bank
Mortgage Terms
Mortgage loans can cover as much as 95% of the acquisition cost
Maximum mortgage term of 35 years
Bahamas Mortgage: Bank of The Bahamas Ltd.
There are 12 branches of The Bank of Bahamas Ltd spread out among the islands, including ones in Nassau, Grand Bahama, and Bimini. A few prerequisites for application and approval are listed on the bank's mortgage page, such as passport ID, evidence of address and employment, bank statements, construction plans and cost estimates, appraisals, and sales deals.
Mortgages are available to borrowers for investment, commercial, and residential properties. Without providing exact figures, the bank asserts that its loans have flexible terms and competitive interest rates.
This bank provides experienced mortgage specialists available to you for advice throughout the entire purchasing process, demonstrating high standards for customer service.
Mortgage Services of Bank of The Bahamas Ltd.
Mortgage loans
Home equity loans
Refinancing
Mortgage Terms
Bahamas Mortgage: RBC-Caribbean
RBC, a well-known Canadian banking powerhouse, operates numerous locations and services in The Bahamas as part of its Caribbean division. When it comes to the terms and conditions of mortgages, RBC is the most open of all the banks included on this list.
The bank specifies varying down payments, credit standards, and collateral needs based on the type of property being acquired. These requirements change for mortgages on residential vs construction properties.
Having homeowners insurance, initial mortgage registration, a sale agreement, and an appraisal as collateral will help you if you're applying for a residential mortgage loan. In addition to the same collateral, approved building designs and contractor estimates are also required for construction projects.
Mortgage Services of RBC-Caribbean
Mortgage Indemnity Insurance (80%)
Loans for construction or refurbishment
Loans for home equity
Mortgages for investment properties
Loans for homes with mortgages
Mortgage Terms
66.7% financing for investment buildings; 90% financing for residential properties
For residential property, the amortization term is 30 years; for investment property, it is 20 years.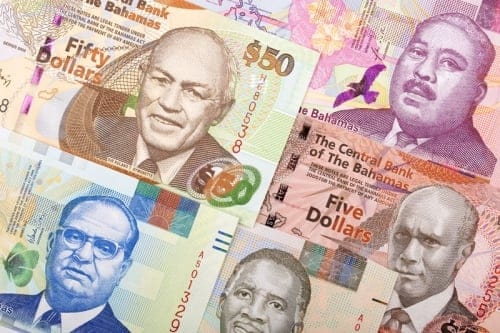 Bahamas Mortgage: The Bottom Line
The finest banks in The Bahamas for mortgages all provide a range of mortgage services and terms to aid in loan selection. The Bahamas offers a wide range of alternatives for foreign purchasers, residents, and locals, including standard mortgages for residential properties, construction loans, and home equity loans.
Be sure to first check in depth the services and terms provided by each of the banks before taking out a mortgage.
Are you interested in investments? If so, you can read our review of Investors Trust Access Portfolio.
If you're from the UK, we also have an article about the best investment options for UK expats in 2022.
Pained by financial indecision? Want to invest with Adam?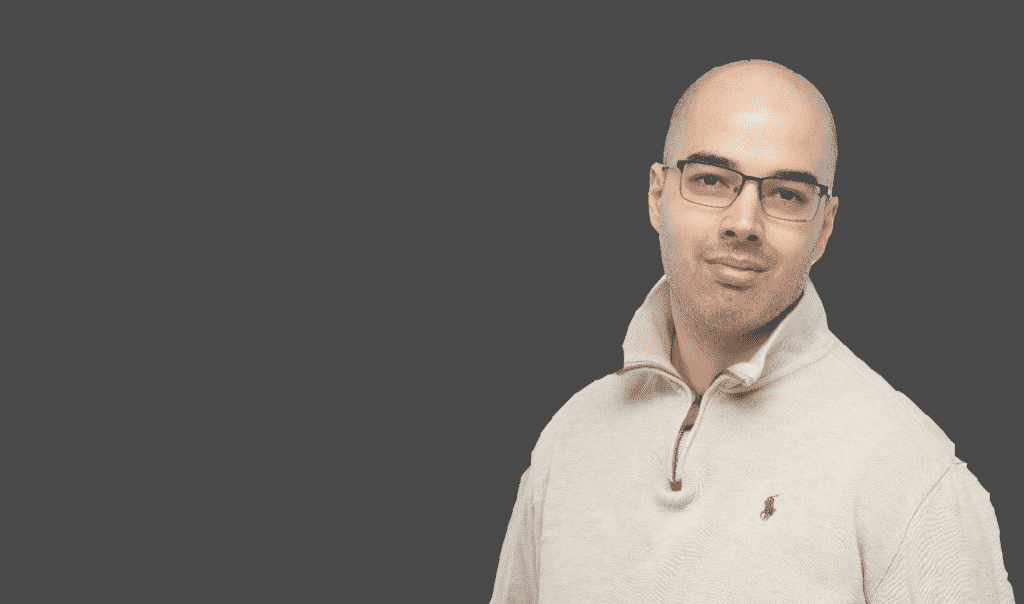 Adam is an internationally recognised author on financial matters, with over 693.5 million answer views on Quora.com, a widely sold book on Amazon, and a contributor on Forbes.