Best Car Insurance Companies in Canada
If you are looking to invest as an expat or high-net-worth individual, which is what I specialize in, you can email me (advice@adamfayed.com) or WhatsApp (+44-7393-450-837).
Introduction
We'll list the best car insurance companies in Canada in this article as well as other details relevant to car insurance coverage.
One of the largest expenses related to owning and using a vehicle is car insurance. Finding the correct plans that may meet each driver's unique demands, however, becomes difficult because there are so many options available to drivers from different providers.
It might frequently be tempting to select less expensive coverage. Drivers, however, run the danger of losing more, particularly if the coverage provided by such insurance is insufficient.
If you're in Canada, you must be aware of your options and the scope of coverage offered by the various types of plans if you are to make the most of your auto insurance.
Best Car Insurance Companies in Canada: How It Works
All drivers in Canada are required to have auto insurance, and the government of each provinces and territories tightly regulate the market. Heavy fines can be imposed for driving without one, and it might damage your ability to get insurance in the future.
The elements that insurers can and cannot use when determining auto insurance prices are set by the provincial government. However, the auto insurance programs used by each province and territory vary, which has an impact on the prices and levels of protection.
For instance, in some provinces, a driver's age and gender may be taken into account, but not in others. Regulators must also approve the rating criteria and risk classification methods used by insurers, and any time a rate modification is desired, it must be approved by the government in the majority of provinces.
The extent of benefits that injured drivers may obtain through insurance claims and the perks that they may purchase independently of their insurance policy are both heavily influenced by the provincial government too.
Although some provinces place caps on these payments, they do permit persons to sue for economic loss and pain and suffering in addition to their insurance benefits. In order to ensure that the sector uses uniform vocabulary, the government also supervises the language used in auto insurance plans.
Auto insurance is governed in British Columbia and Manitoba by government-owned companies called the Insurance Corporation of British Columbia (ICBC) and Manitoba Public Insurance. In Saskatchewan, a Crown organization called Saskatchewan Government Insurance (SGI) is also in charge of running the auto insurance industry, but drivers can also buy extra coverage from independent insurance companies.
Government-owned Société de l'assurance automobile du Québec (SAAQ) in Quebec is in charge of the minimum limits for physical harm, while private businesses provide third-party liability, property damage, and supplementary protection. The remaining provinces and territories offer private carriers where drivers can buy auto insurance.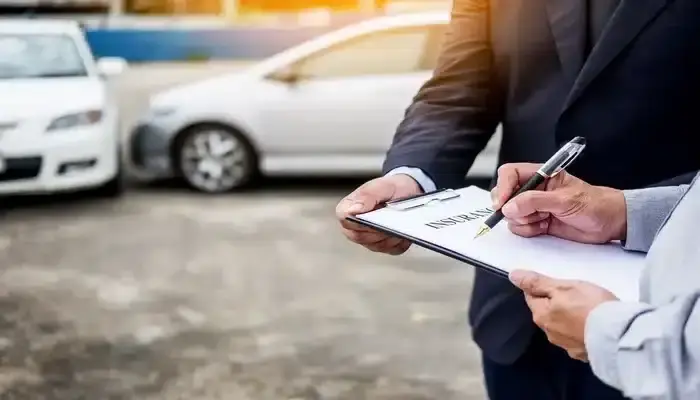 Best Car Insurance Companies in Canada: Coverage
When it comes to mandated coverage, provinces and territories each have their own laws and norms, but there are certain similarities too:
Third-party liability: This protects against the expense of legal actions if a driver is at fault for an incident that results in property damage, injuries, or death. The required minimum varies based on the area, but is often C$200,000 or more.
Uninsured vehicle/motorist: If the policyholder or a passenger is hurt or killed by an uninsured driver or in a hit-and-run accident, this coverage is implemented. It covers harm to the car as well.
Accident benefits: Regardless of who was at blame for the accident, these benefits cover for medical care and lost wages if the policyholder is hurt. In the event that the driver passes away from their injuries, it also pays for funeral costs.
Direct compensation property damage: This policy, which is available in Nova Scotia, New Brunswick, Ontario, Prince Edward Island, and Québec, pays for damages to the insured vehicle and its contents after a collision with another covered vehicle, provided that the insured party is not at fault.
For added protection, auto insurance companies provide a variety of supplemental coverage options, such as:
Collision coverage: This pays for repairs if the policyholder's automobile collides with another car or something else, regardless of who was at fault or who was driving the car. In the event that the car is damaged beyond repair, it also covers replacement.
Comprehensive coverage: This takes care of all repair expenses for hazards including vandalism, theft, fire, and natural catastrophes.
Coverage for certain dangers: This guards against losses brought on by perils that are explicitly addressed in the policy.
All-perils coverage: Required in Manitoba and Saskatchewan, it includes coverage for both collision and comprehensive insurance as well as any other unforeseen events.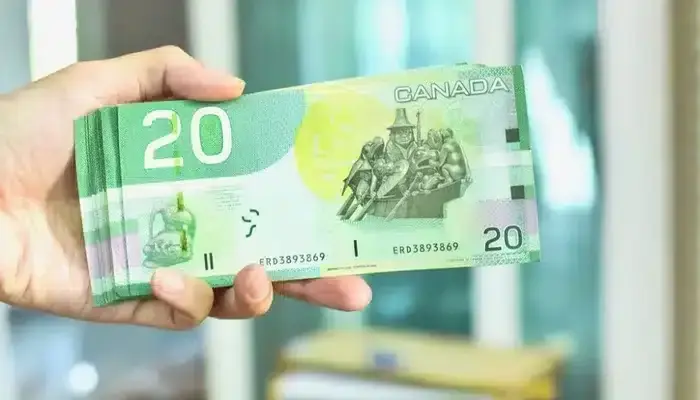 Best Car Insurance Companies in Canada: Costs
The cost of auto insurance premiums varies widely across the nation depending on a number of variables, such as the driver's age, gender, and driving record, as well as the kind of car they drive and the amount of coverage they choose.
According to the Insurance Bureau of Canada (IBC), the average yearly premium costs C$1,832 in British Columbia, C$1,528 in Ontario, C$1,316 in Alberta, C$1,235 in Saskatchewan, C$891 in Nova Scotia, and C$717 in Quebec, among other locations.
The figures are only estimates and actual costs will change based on each driver's unique needs, as per IBC.
Best Car Insurance Companies in Canada
CAA Insurance
The largest automobile association in Canada is called Canadian Auto Association (CAA).
The group's baseline auto insurance plan includes uninsured drivers, medical expenses, and liability coverage. A number of usage-based services and protection for vintage and historic cars are also provided by CAA.
Desjardins
Desjardins, one of the biggest car insurance companies in Canada, draws clients in part due to its low premiums and extensive selection of add-on coverages, which include accident forgiveness, zero deductibles, and new vehicle protection.
Additionally, customers can choose from a variety of discounts that can be obtained by doing things like installing winter tires, maintaining good grades, and parking in a private garage or driveway, among other things. Ontario, Alberta, and Québec drivers can choose from a variety of policies.
TD Insurance
Of all the insurers on the list, TD Insurance has one of the lowest premiums. It also offers a respectable selection of discounts, including those for operating a low-risk car and finishing a driver education program for novice and inexperienced drivers.
Customers can also save money on premiums by getting quotes or purchasing auto insurance online, which is simple thanks to the company's updated website. Additionally, policyholders can track their driving behaviors for an additional discount using the TD MyAdvantage app.
Aviva Canada
For high-quality auto insurance at a reasonable cost, Aviva is well-known in the business. In addition, motorists have a number of add-on options to select from, including as ride-sharing, transportation replacement, comprehensive coverage, conviction and collision protection, disappearing deductibles, and accident rating waiver.
Due to the insurer's affiliation with Lyft Canada, it is also a viable choice for drivers of the ride-hailing service. Additionally, policyholders can benefit from reductions by combining policies, including several vehicles in one plan, avoiding claims, and being retired.
Co-operators
The Co-operators is a well-known brand in the sector and is famed for its package discounts and friendly customer support. Drivers can choose from a variety of optional extras in addition to regular coverage options, such as accident forgiveness, loss of use, legal liability for damage to non-owned cars, family protection, and a limited waiver of depreciation.
Belairdirect
Canadian insurance firm Intact unit Belairdirect has a reputation for high client satisfaction, in part due to its user-friendly online management tool for clients. Additionally, drivers can follow claims online or using the insurer's mobile app.
Roadside help, accident forgiveness, and Autocomfort, which offers coverage for replacement and rental vehicles, are a few of the extra insurance options that drivers can choose. Additionally, the business provides insurance for Uber drivers in Alberta, Ontario, and Quebec.
Intact Insurance
Intact is the largest car insurer in Canada and a major player in the North American specialty insurance market. The above-average discount and optional coverage options offered by Intact are a couple of the advantages of picking them. The MyDrive scheme, which encourages safe driving behavior with lower premiums, is also available to policyholders.
In addition to offering personal auto insurance, the company also offers coverage for drivers of Uber and Turo as well as for motorcycles, recreational vehicles (RVs), snowmobiles, all-terrain vehicles (ATVs), and boats.
Wawanesa
Also one of Canada's biggest vehicle insurers, Wawanesa, provides a variety of required and optional coverage so that drivers can tailor their plans to their specific needs. Additionally, the organization is renowned for its affordable auto insurance policies.
Motorhomes, campers, utility trailers, motorbikes, personal and commercial cars, and motorcycles are all covered by Wawanesa.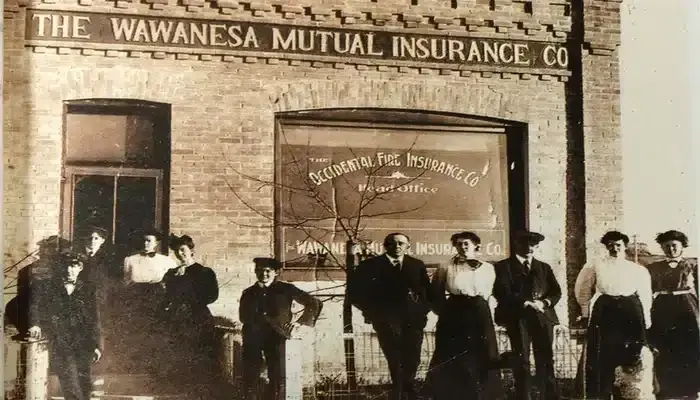 Economical
Many Canadian drivers prefer Economical, one of the oldest auto insurers in the nation, because it provides a variety of coverage options (income loss and windshield damage), some of which are difficult to find from other insurance companies. Additionally, customers have access to insurance coverage for motorhomes, snowmobiles, ATVs, motorbikes, campers, and RVs.
In addition to offering a range of savings, such as accident forgiveness, conviction-free, and anti-theft devices, Economical also offers great client service.
The Personal
Third-party liability, accident benefits, collision, and uninsured motorist coverage are all part of the company's standard insurance package. In terms of add-ons, the auto insurer provides liability for non-owned vehicles, new vehicle protection, transportation replacement, and a zero-dollar deductible.
Travelers
Canadian drivers can get a range of coverage options, low premiums, and excellent customer service with Travelers. Motorhomes, motorcycles, vintage and historic cars, snowmobiles, and off-road vehicles are among the vehicles that can be covered.
Regarding discounts, policyholders can lower premiums by combining policies, including several vehicles under a single policy, finishing a driver education course, and maintaining a spotless driving record. Another approach for drivers to lower premiums is through the company's IntelliDrive app, which monitors driving behavior.
Best Car Insurance Companies in Canada: The Pros
Financially secure. If you are unable to cover substantial unintentional damages, selecting the best auto insurance plan is the best course of action to avoid incurring exorbitantly high damage expenses.
Budget premiums. Some providers offer affordable premiums that's practical for budget-conscious individuals.
Repairs and replacements are guaranteed. The auto insurance authority evaluates the extent of damage and decides whether to repair or replace the spare components. A car insurance coverage protects your car from certain auto damages. Due to the uneven and bumpy roads, the rainy season could result in greater damage to your car's mechanical components.
Medical claims are insured. In the event of serious injury to the driver or passenger where the high medical costs can be such a burden, having insurance guarantees that such medical expenses will be paid to support financial obligations.
Personal accident insurance. This insurance covers you up to the highest amount permitted by your auto insurance policy in the event of permanent disability or accident-related death.
Limits liability for drivers and passengers. In the event of an accident, your insurance coverage will pay for any damages to drivers and passengers. Due to the benefits included in the auto insurance policy, you may now drive on roads stress-free. There are several benefits to paying for auto insurance, so never drive too recklessly while backed by a policy. Understand how insurance protects you against unplanned disasters.
No claim bonus. Customers are given a discount in the form of a no claim bonus if there were no claims filed during the preceding policy period. The no claim bonus is given to vehicle insurance customers at the time of renewal.
Legal Requirement. A newly purchased car owner needs liability insurance, and having the correct insurance protects you from contractual obligations.
Network garages: Car insurance firms have a substantial number of network garages that offer services in all regions to obtain repairs in the event that your car sustains damage.
Third-Party Liabilities: If an accident occurs and damage is done to a third-party vehicle, the insured vehicle's coverage under the insurance policy may be able to pay for physical injury to or death of a third party, protecting you from financial ruin.
Best Car Insurance Companies in Canada: The Cons
People purchase auto insurance under the assumption that it will safeguard their vehicles. However, there are drawbacks to having a car insurance coverage, even if you choose the finest one. Insurance agents sometimes conceal the fine print, which will come back to haunt you when it comes time to settle a claim.
Long-winded procedure. Never undervalue how time-consuming obtaining auto insurance may be, particularly if all the necessary paperwork is missing. The process of filling out paperwork and contacting various businesses to get quotations may be fairly onerous and stressful.
Coverage omissions: Your policy does not cover the complete vehicle, which is the main and most significant drawback of having auto insurance. Only a limited number of the car's components can be covered by damage insurance. Before purchasing the policy, the policyholder must carefully review any omitted language.
Time-consuming claims process: The issue most policyholders are having is that it takes time for insurance firms to settle the claim amount. Selecting auto insurance with the best claim settlement potential requires caution. Get the best insurance coverage by comparing the ratio of fair claim settlement for each insurance provider.
Terrible client support: Some providers have poor customer service which makes it hard for when you have urgent concerns that needs to be addressed.
Bogus agents: Similar to most businesses, vehicle insurance is frequently associated with fraud. These imposters aim to steal your hard-earned money by offering you bogus insurance products. In other circumstances, they may even suggest respected firms' legitimate plans, but as soon as you send the cash, they cancel your plan and take your money. By exercising due diligence, you can reduce this risk. Check the agent's credentials and licenses to make sure they are valid.
Best Car Insurance Companies in Canada: On US Car Insurance
If you have an auto insurance policy in the US, will it extend coverage for you in Canada?
The majority of policies from the top US car insurance companies offer the same coverage you get at home, whether you're driving your own car or a rental. This is because to agreements between the US and Canadian governments.
To drive legally in Canada, you'll also need to have a current U.S. driver's license, evidence of vehicle registration, and proof of auto insurance, in addition to a valid passport or other government-approved travel document.
The evidence of insurance is required by Canada and is in the form of a Canada Non-Resident Inter-Province Motor Vehicle Liability Insurance Card, which is normally obtained from your American insurer. You risk receiving a fine or having your automobile seized if you don't have this card, also known as a yellow card.
You should also bring a copy of your US auto insurance policy and your US auto insurance ID card with you on your journey to Canada. A suitable replacement for the yellow card might be the insurance or ID card.
Although you might be able to drive in Canada with your US coverage, it might still fall short, the State Department warns. You can typically get extra insurance in the US or Canada, according to the State Department. Verify that your auto insurance policy satisfies the criteria of Canadian legislation to ensure that you are abiding by their rules.
Additionally, you might think about getting general travel insurance, which might pay for expenses related to disasters while on your vacation. Travel insurance is a feature of some auto insurance packages.
Can you always use your American auto insurance in Canada?
Your American auto insurance ought to be in force while you're a tourist in Canada. Your US insurance will expire if you stay in Canada for more than six months without obtaining a visitor's visa.
You won't be able to continue using your American auto insurance if you're permanently relocating to Canada from the US. You must instead purchase coverage from a Canadian insurer.
In Canada, having auto insurance is a legal requirement. That coverage typically costs more than auto insurance in the US.
Pained by financial indecision? Want to invest with Adam?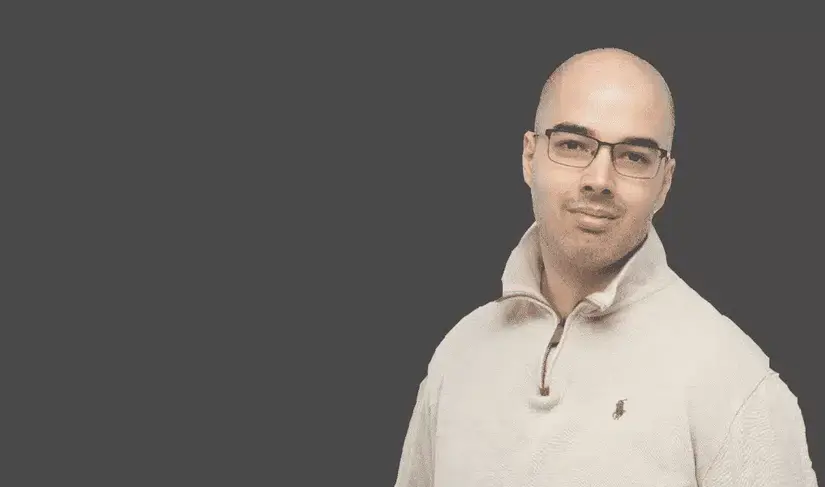 Adam is an internationally recognised author on financial matters, with over 584.6 million answers views on Quora.com and a widely sold book on Amazon and a contributor on Forbes.