The best digital banks in China are known for their innovative mobile banking services and user-friendly app interface.
There has been a noticeable acceleration in the development of digital banking on a national and international scale during the past half decade.
China has seen a trend similar to this, and both traditional banks and fintech companies are working hard to maintain their competitive edge in the rapidly shifting landscape.
Digital banks are able to function without the presence of physical branches because they rely on around-the-clock customer care and technology automation to satisfy the requirements of their clientele.
Traditional financial institutions in several areas have been prompted to launch their very own digital adaptations of various financial products in response to the growing popularity of challenger banks in certain areas.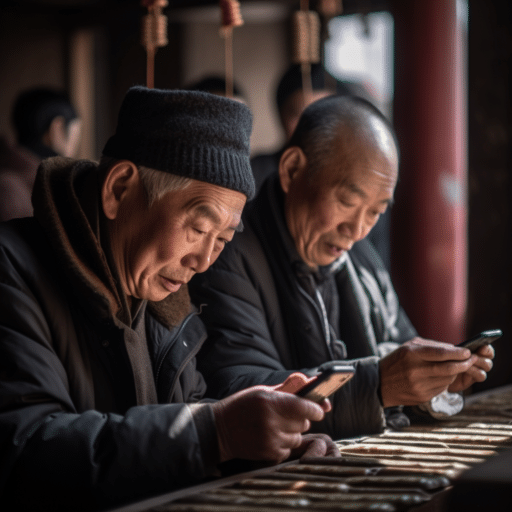 The inquiry focuses on the characteristics of digital banking in China as well as its connection to the banking services that are traditionally offered by conventional financial institutions.
How many banks are in China, which are under the digital bank category? There are four well-known digital banks that have amassed a combined customer base that numbers in the hundreds of millions.
These banks did not come into existence as a result of the efforts of individuals engaged in the provision of financial services or business owners, as is typically the case in Western contexts.
WeChat, Baidu, Taobao, and Xiaomi are just some examples of the kinds of huge enterprises in China that have extensive ecosystems, and they are mostly credited with being the ones who pioneer the development of digital banking in China.
These companies have effectively incorporated digital banking into their already-functioning ecosystems, making the most of their well-established client bases to ensure a seamless expansion of digital banking services.
Small and medium-sized companies and entrepreneurs, in addition to residents of China's less-developed rural areas, have been left with few or no options for acquiring loans and other banking services and financial products because China's state-owned banks have typically focused on state-owned enterprises and other large businesses.
This has left small and medium-sized companies and entrepreneurs in a difficult position.
If you want to invest as an expat or high-net-worth individual, you can email me (advice@adamfayed.com) or use these contact options.
The Rise of Digital Banks in Asia
The issue of profitability has emerged as a significant focal point for neobanks on a global scale.
It is noteworthy that within the Asia-Pacific region, a substantial majority of successful digital banks, specifically 10 out of 13, are situated. China, Japan, and Singapore are home to some of the most prominent digital banking institutions.
Banks in China play a crucial role in managing investment funds and providing exclusive private banking services to high-net-worth individuals.
Although there are American banks in China and other international banks in China, digital banking in the country is solely operated by a list of banks in China.
In contrast to the prevalence of startup digital banks in other regions, the Asian digital banking landscape is primarily shaped by existing corporations and consortia.
Despite the presence of structural obstacles in governance, consortia offer notable benefits in terms of reaching scalability.
The primary obstacle faced by digital banks in Asia is to regulatory barriers, which are imposed due to the governments' steadfast commitment to ensuring financial stability.
China was one of the early adopters of digital licenses, with further implementation by central banks in South Korea, Hong Kong, Singapore, and Malaysia.
India now possesses the highest quantity of neobanks, while the legal framework governing these entities is still in its early stages of development.
Indonesia, Thailand, and Vietnam exhibit very low levels of digital banking penetration, concurrently harboring the largest unbanked populations within the region.
Nevertheless, the potential is vast. According to the PwC Strategy & worldwide Payments Model 2021, the Asia-Pacific region is projected to experience the most substantial increase in cashless transaction volumes, accounting for over 50% of worldwide volumes.
What are the Benefits of Digital Banking in China
The achievements of China's digital challenger banks can be mostly ascribed to their efforts in addressing the shortcomings prevalent in the country's traditional financial institutions.
Accessing financial services poses a considerable problem, especially in rural areas, due to the historical discrimination faced by individuals with low incomes, small company owners, farmers, and those lacking credit history.
The advent of digital banking has streamlined the application process, rendering it more efficient and obviating the necessity for traditional paper-based applications.
The normal procedure for setting up a banking application involves the installation of the app, completion of a form including essential personal details, and verification of one's identity through the submission of a photograph or video.
Taobao, Wechat, Baidu, and Xiaomi, all of which are integral components of the bank's application ecosystem, are commonly employed to achieve this objective. An alternative choice is Xiaomi Pay.
The processing of your application has the potential to be completed within a few minutes, while the activation of your account may occur within a few hours.
The undeniable assertion can be made that the current application process is characterized by its enhanced simplicity, increased accessibility, and heightened convenience in comparison to its predecessor.
What are the Best Digital Banks in China
MYBank
MYBank, officially known as Zhejiang Network Merchants Bank Co., was established in 2015 and has gained prominence primarily as the financial subsidiary of Ant Group, commonly referred to as Alibaba. MYBank is one of the biggest banks in China under the digital bank category.
Initially, the primary objective of this initiative is to cater to those without access to banking services, commonly referred to as the unbanked population, as well as small enterprises located in urban and rural regions that lack enough financial support.
MyBank provides a diverse range of lending options, encompassing personal loans, small business loans, loans for online merchants, and loans specifically tailored for Taobao sellers.
MYBank is an exclusively digital financial institution that exclusively conducts its operations through mobile applications.
Moreover, it is a crucial element of the e-commerce framework provided by the Alibaba Group, specifically Taobao and Alipay, entities that are under the ownership and operation of Alibaba.com.
The financial firm employs big data analytics to customize loans for individual clients and small enterprises.
The algorithm development method incorporates risk management systems and real-time payment data, together analyzing a comprehensive set of over three thousand variables.
As of the conclusion of 2019, an estimated 16 million small firms have availed themselves of loans from MYBank, with a cumulative value of 2 trillion yuan ($290 billion).
Aibank (Baixin Bank)
The establishment of Aibank, alternatively known as Baixin Bank, has been realized through a collaborative effort between Citic Bank of China and Baidu, the entity responsible for operating the Baidu search engine.
Citic holds a majority share of 70% in Aibank, with the remaining 30% being owned by Baidu. Aibank is one of the largest banks in China under the digital bank category.
Established in 2017, this digital bank holds the distinction of being the inaugural state-controlled institution of its kind in the nation.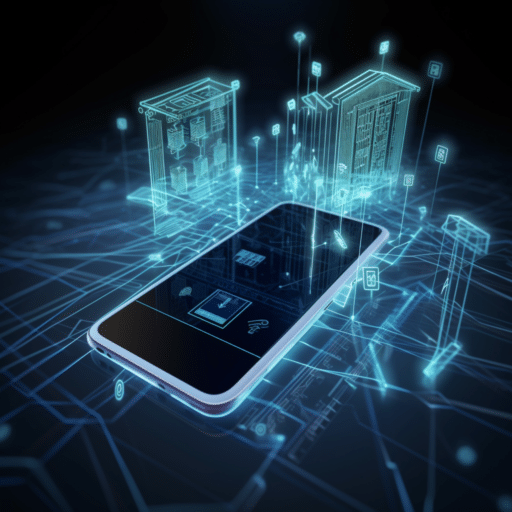 Its establishment acts as a precursor to the forthcoming digitization of China's extensive banking sector.
AiBank is a financial organization that provides a diverse range of services encompassing digital banking, wire transfers, loans for both individuals and businesses, wealth management, and online shop payment processing.
Initially, Aibank's principal emphasis was on the provision of online loans to individuals and small enterprises.
Nevertheless, the organization has subsequently expanded its range of financial products to encompass a diverse array of banking services.
An illustration of this phenomenon can be observed in the QuickPass card, which incorporates functionalities such as bill payment, credit management, and investment oversight.
Within the initial 20-day period subsequent to the commencement of the online registration, the financial institution provided loans exceeding 100 million yuan to agricultural practitioners.
This action represented a noteworthy advancement in the bank's objective of fostering financial inclusivity in rural regions and among farmers nationwide.
In May 2020, the acquisition of 8.27% of Aibank's stock, equivalent to 466 million shares, was authorized for Canada Pension Plan Investment.
The corporation engages in the processing of credit transactions amounting to over 300 billion yuan and boasts a customer base over 50 million individuals.
XW Bank
Sichuan Xinwang Bank, also referred to as XW Bank or Xinnet Bank, acquired the distinction of being the third financial institution in China to secure a license only for digital banking operations in December 2016. The financial institution is usually known as XW Bank.
The China Banking Regulatory Commission has provided approval to this institution, so designating it as the eighth privately-owned bank in the entirety of China and the first one in the province of Sichuan.
The bank's clientele include individuals from adjacent communities as well as bigger urban areas characterized by lower population densities.
XW Bank is a financial institution operating in the commercial banking sector, providing a range of banking services targeted towards businesses.
These services include the provision of personal loans, with a maximum loan amount of 200,000 yuan.
The bank offers flexible repayment terms, allowing borrowers to repay the loan over a period of up to 60 monthly installments.
Additionally, XW Bank has implemented a convenient online application process, which can be accessed and completed using the popular social media platform, WeChat.
WeChat serves as a crucial avenue for XW Bank to acquire new clients and also facilitates the processing of loan applications.
The company use big data analytics to evaluate and categorize its consumers based on the performance of their prior ecosystems.
The mechanization of loan provision involves the automated procedure of extending credit to individuals and enterprises who possess favorable credit backgrounds.
When calculating the risk of micro and small firms, the bank considers the following five categories of data: Tax records, Industry and Commerce Bureau's records, invoice information, business and operation information, and administrative and judicial information.
WeBank
WeBank, which started its operations in December 2014, has the honor of being the first digital bank in China. As such, WeBank is one of the top banks in China.
Tencent, which maintains the largest ownership position in the company at around 30 percent, was one of its founding entities.
Other founder entities include Liye Group, Baiyeyuan, and a huge number of other businesses.
The general public has the impression that WeBank is predominantly associated with Tencent, a well-known technological giant, despite the fact that other companies have been involved in providing assistance for WeBank.
WeBank is a purely digital financial institution that conducts all of its business activities over the internet; it does not have any brick-and-mortar locations, including stores, cafes, or branches.
The only resource at your disposal is a mobile application that was developed specifically for banking-related tasks as well as loan applications.
WeBank is a provider of a comprehensive range of financial services, including banking, personal loans, microloans, banking and loans for small and medium enterprises (SME), automotive lending, and wealth management.
The fact that property guarantees are not required to do business with this digital bank based in China is one of the bank's defining characteristics.
Instead, it relies on credit ratings that are produced from large amounts of data and employs face recognition technology in order to provide loans to individual customers as well as corporate customers.
WeBank is a major forerunner in the digital banking business in China. It has the highest number of assets under management, the largest net profit, the most comprehensive loan portfolio, and superior performance in terms of return on equity and non-performing loans. This places it at the forefront of the digital banking market in China.
Final Thoughts
China remains at the forefront of global e-commerce, digital payments, and digital banking, maintaining its position as a prominent leader in these domains.
The banking sector in mainland China has experienced a notable surge in its emphasis and endeavors towards digital transformation since the onset of the COVID-19 pandemic.
Financial institutions acknowledge the significance of accurately addressing this matter in order to sustain competitiveness and acquire or retain their portion of the market.
Banks that made substantial investments in technology and digitalization in recent years are now demonstrating their competitive advantage.
These institutions saw fewer adverse effects from the epidemic and were better equipped to serve their clients through digital platforms, thereby enhancing consumer access and overall experience.
Furthermore, a growing number of financial institutions are progressively utilizing financial technology (fintech) and emerging technologies, including artificial intelligence (AI), data analytics, cloud computing, and blockchain, to revolutionize their operational framework on a comprehensive scale.
This strategic approach aims to enhance productivity and efficiency within the banking sector.
In general, the majority of banks have allocated a larger financial allocation for the purpose of digitalization and technological advancements in the forthcoming years.
Pained by financial indecision? Want to invest with Adam?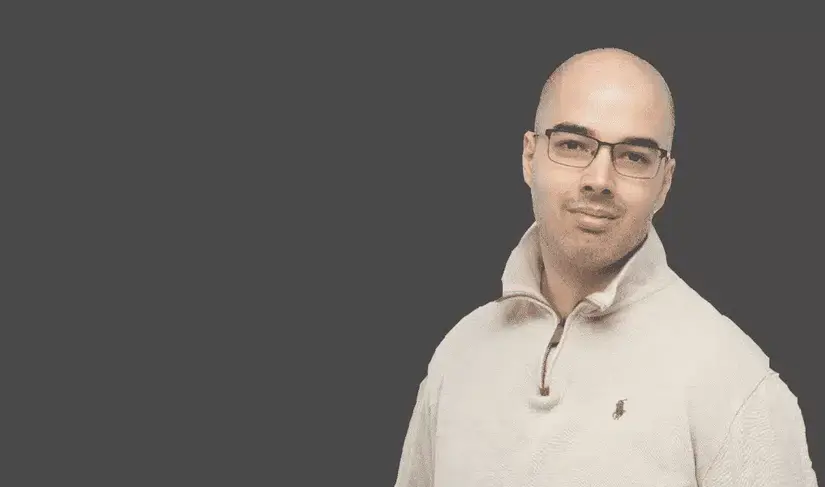 Adam is an internationally recognised author on financial matters, with over 694.5 million answer views on Quora.com, a widely sold book on Amazon, and a contributor on Forbes.