The best digital banks in the UK are revolutionizing how we manage our money.
Competitive costs, streamlined applications, and user-friendly web and mobile applications have all contributed to online banks' meteoric rise in popularity in the United Kingdom in recent years.
As a result, traditional banks face tough competition from newer financial institutions, especially among the tech-savvy youth market.
When exploring what banks are in the UK, you'll find a diverse array of options, from traditional giants to innovative digital banks.
People in the United Kingdom in the year 2023 may be thinking about which online bank offers the best and most comprehensive service to meet their unique needs, given the growing popularity and market share of online banks in the country.
When seeking comprehensive financial services in the UK, individuals often explore private banking options that offer tailored solutions and access to the best digital banks in the UK, ensuring efficient management of their investment funds.
This article lists the best digital banks in the UK.
If you want to invest as an expat or high-net-worth individual, you can email me (advice@adamfayed.com) or use these contact options.
Starling
Wondering what are the best banks in the UK? Many now include digital banks among their options. Starling Bank, a financial institution operating within the United Kingdom, holds full authorization as a bank and has garnered recognition for its current account offering, which is devoid of any associated fees.
Indeed, due to its cost-free nature and comprehensive array of financial services encompassing a Starling bank card, overdraft provisions, loans, joint accounts, youth cards, pensions, Euro and US dollar accounts, as well as interest, we assert that Starling presents itself as the most superior online banking institution in the United Kingdom.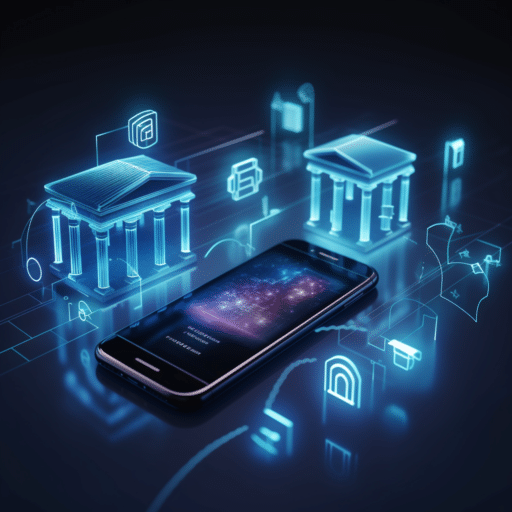 Consequently, we highly endorse Starling as a fully-fledged substitute for a traditional brick-and-mortar bank account.
Starling Bank, a digital-only bank headquartered in the United Kingdom, was established by Anne Boden in 2014.
Since its inception, the bank has experienced significant growth and success in its endeavour to disrupt the traditional banking industry.
Some of the best banks in the UK have transitioned into digital banks in recent years.
The neobank received its UK banking licence in 2016 and launched the country's first mobile-exclusive current account in 2017 to fully integrate industry advances.
With its account possibilities, Starling Bank is flexible. Along with personal and joint accounts for adults, the bank also offers debit cards for younger children and a teen account.
Neobank offers business accounts for limited companies, registered businesses, and single traders. Several big UK banks provide digital banking.
Monzo
Monzo is a financial institution operating under regulatory oversight in the United Kingdom and is well recognized as a prominent online-only banking service within the nation.
Monzo is a highly favourable option for individuals seeking to avoid the exorbitant costs associated with conventional banking institutions.
Notably, Monzo does not impose any charges for routine card utilization, encompassing activities such as cash withdrawals from automated teller machines and card-based transactions, both domestically and internationally.
Furthermore, Monzo stands out for its highly sophisticated and inclusive savings system, surpassing that of other emerging banks.
This system provides considerable flexibility in terms of time horizon and savings objectives, making it an ideal choice for effectively managing and expanding one's wealth, irrespective of individual financial aspirations.
Monzo offers highly competitive prices, making it cost-free for individuals to open an account and utilize its services throughout the United Kingdom.
Nevertheless, it is only when an individual travels internationally that they would encounter a 3% surcharge on ATM withdrawals exceeding £300 per month.
Furthermore, an additional charge of £0.50 per day will be imposed in the event that your account becomes overdrawn.
On 30 October 2020, Monzo implemented a policy wherein a 3% fee is levied on cash machine withdrawals in the United Kingdom that surpass £250 during a given month.
During international travel, individuals are granted the privilege of making cash withdrawals of up to £200 per month without incurring any charges.
However, if this limit is exceeded, a fee of 3% will be imposed on each subsequent withdrawal. Furthermore, Monzo has announced its intention to implement a £5 charge for the replacement of a misplaced Monzo card, effective from 30 October 2020.
Monzo provides a favourable exchange rate across several currencies. The online banking institution does not impose any further exchange rate margins above those currently imposed by Mastercard.
This implies that the exchange rate margins incurred by the user will be relatively minimal, generally amounting to approximately 0.80% of the entire transfer.
Furthermore, Monzo demonstrates a noteworthy commitment to delivering this information in a clear and open manner on its official website.
In fact, Monzo surpasses the efforts of numerous traditional banks, challenger banks, and currency exchange businesses in this regard.
Revolut
Revolut, widely recognized as one of the most prominent fintech companies in the United Kingdom, is likely to have garnered considerable familiarity among individuals.
Is Revolut a good bank? Through its cutting-edge online platform, users will have the opportunity to access a diverse array of financial services, while also benefiting from the affordability of these services.
Nevertheless, due to its non-UK banking status, it is our contention that Revolut is most effectively utilized as a robust expenditure instrument in conjunction with a primary bank account, rather than as a substitute for it.
Revolut does not operate as a traditional bank within the United Kingdom. Remarkably, it is worth noting that the aforementioned institution operates as a fully authorized bank, holding a license issued by the Bank of Lithuania.
It provides a comprehensive range of financial services, including deposit insurance, as well as various products such as loans and credit cards.
It is important to highlight that this bank operates within certain regions of the European Union and the European Economic Area, including France, Italy, Portugal, Estonia, Greece, Latvia, Romania, and several other jurisdictions.
The platform provides a variety of conventional financial services, rendering it a compelling alternative to traditional brick-and-mortar banks owing to its distinctive capacity to offer competitive prices and a wide range of services.
Revolut's 'Standard' account is free, but the debit card costs £5. In addition to being free, cash machine withdrawals cost 2%, with a minimum charge of £1, for amounts over £200 or for withdrawals beyond the first five transactions each month.
Transferring funds to other Revolut users is free and quick. This function improves reliability, especially when your regular money transfer recipients are Revolut customers.
Revolut also offers inexpensive international money transfer rates, making it a good choice for frequent remitters.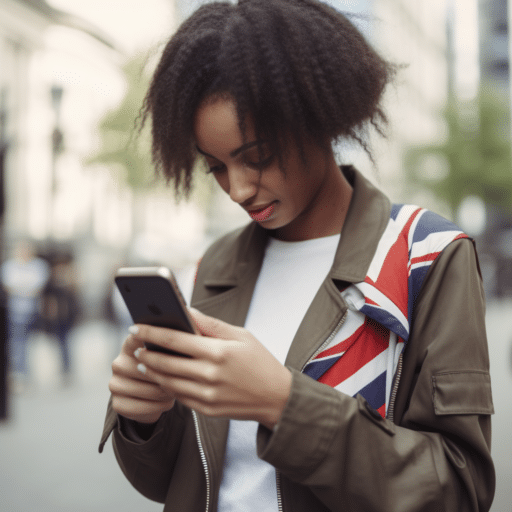 They rarely charge exchange rate margins on weekdays. All international transfers cost 0.5%, and consumers are completely responsible.
On weekends, Revolut charges 1% for international money transfers, double the regular rate.
One of the top UK goods, Revolut offers a spending alternative alongside a regular bank account.
This alternative banking option is beneficial for consumers wishing to decrease the high fees associated with basic financial services given by regular banks.
Additionally, it is ideal for overseas travelers whose expenses are expected to be under £1,000 (or its equivalent) and occur on weekdays. Revolut is the best secondary digital account in the UK based on the above factors.
Wise
Wise is not a financial institution operating as a bank within the United Kingdom; rather, it functions as a money transfer operator.
Wise has gained considerable recognition for its reputation for providing highly cost-effective foreign transfer services on a global scale.
In addition to facilitating money transfers, Wise also provides the Wise Account, a cost-effective solution for foreign currency expenditures.
This account and accompanying card product excel in various forms of foreign currency spending, including but not limited to overseas vacations, online shopping, and international money transfers.
The Wise Account application process is quick and easy, and it's not limited to UK residents. Instead, anyone with proof of residence in an EU/EEA member state or many other countries can apply.
You may access unique account features after registering and obtaining your card, which usually takes two to six business days.
UK, Eurozone, US, Australia, New Zealand, Singapore, Romania, Canada, Hungary, and Turkey local bank details are below.
Users can hold, exchange, and top up 56 currencies on the platform.
The multi-currency Visa debit card makes foreign currency payments easy and avoids hidden fees.
Users can use Wise's comprehensive international money transfer service from their account balance.
Monese
Monese is a digital banking institution that operates only through mobile platforms, providing comprehensive checking account services to a customer base of over two million individuals in the United Kingdom and several regions of Europe.
Due to Monese's lack of requirement for proof of residence in order to meet creditworthiness criteria for opening a UK account, it is our belief that Monese is particularly suitable for those who have recently migrated to the UK from the European Economic Area (EEA).
Monese is an interesting offering, but its foreign currency spending and cash machine withdrawal price is its worst point.
Even though Monese's daily fees are lower than regular banks, the 'Starter' plan has fees.
Cash withdrawals cost £1.50, non-GBP, EUR, SEK, and RON foreign currency transactions cost 2%, and weekends cost 1%.
Monese offers 20%–40% off monthly rates for all plans if paid annually.
An alternate account would reduce foreign money transfers and other ancillary fees. However, maintaining such a bank account would cost monthly.
For instance, a 'Classic' account costs £5.95 per month, whereas a 'Premium' account costs £14.95.
Pockit
Pockit, a fintech firm, has emerged as a prominent digital money solution in the United Kingdom over the past few years.
With a customer base of roughly half a million individuals across the nation, Pockit provides flexible prepaid debit cards to its users.
The system facilitates the deposit of funds into a prepaid account through various means, including the utilization of about 28,000 PayPoint outlets located throughout the United Kingdom, as well as the option of conducting a bank transfer or employing a debit or credit card.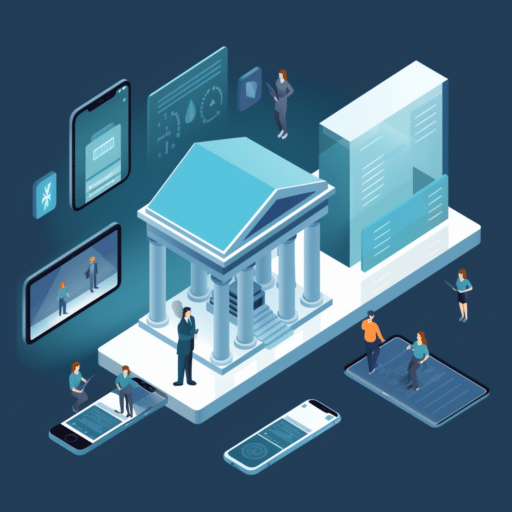 Despite not being a traditional bank, Pockit's prepaid account operates similarly to a standard current account, allowing users to receive their salary by direct deposit, akin to Lloyds or Barclays accounts.
To facilitate this objective, Pockit offers its customers a unique sort code and bank account number.
Upon completion of the registration process, Pockit will proceed to dispatch a fresh debit card to the user.
The estimated timeframe for the card's delivery is anticipated to range from two to seven business days.
Pockit offers Mastercard debit prepaid cards, which provide direct debiting of payments from the user's existing account.
Final Thoughts
When comparing which are the best banks in the UK, don't overlook the impact of digital banks like Revolut and Monzo.
While it is theoretically possible to conduct all banking activities exclusively through digital-only institutions, the prevailing practice is to maintain a traditional savings account alongside a digital account for enhanced financial management.
The reason for this is that conventional banks continue to provide more favourable interest rates for savings accounts, while other emerging banks have yet to introduce lending services such as overdrafts, credit cards, and mortgages.
There exists a possibility that the adoption of digital-only banking could potentially have a negative impact on one's credit rating, as many challenger banks refrain from sharing customer data with credit rating agencies.
In your quest to find the safest banks in the UK, consider established institutions and the trustworthiness of newer digital banks.
Pained by financial indecision? Want to invest with Adam?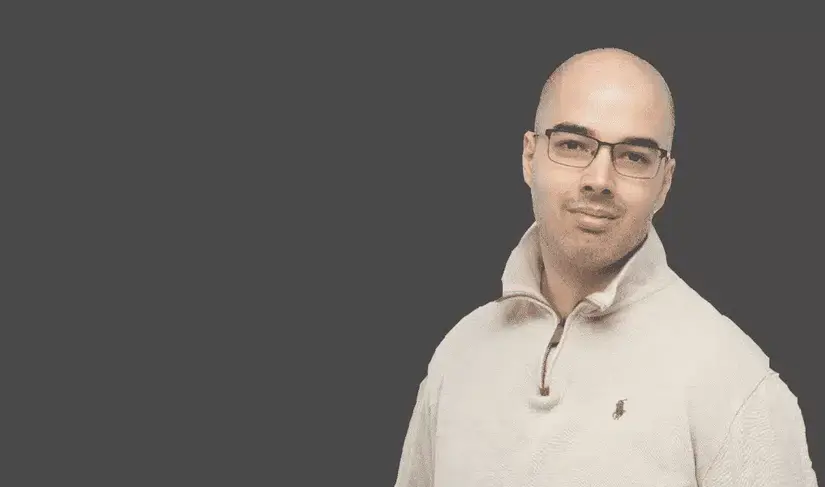 Adam is an internationally recognised author on financial matters, with over 694.5 million answer views on Quora.com, a widely sold book on Amazon, and a contributor on Forbes.