Best Expat Jobs That Need No Experience
If you want to invest as an expat or high-net-worth individual, you can email me (advice@adamfayed.com) or use these contact options.
Introduction
Embarking on a career abroad can be a thrilling but troublesome journey.
The initial fear and uncertainty are overshadowed by the incredible opportunities that await you.
Working abroad opens doors to personal growth, international experience, and a broader perspective.
We'll delve into the average salaries and provide insights on where to find the best jobs abroad, particularly for expats.
Once you catch the travel bug, it's hard to shake—and who would want to?
The freedom, excitement, and personal development that come with living abroad are encouraging.
After experiencing the world, you'll always yearn for more adventures on the other side of the globe.
That's where working abroad comes into play.
However, venturing overseas for an extended period, especially as a recent graduate, can be daunting.
The application process can be time-taking and challenging, often testing your patience.
Yet, you know you're the right fit for the job, and I believe it.
With the skills and experiences gained through travel, you'll quickly become a seasoned pro in your new international career.
This article will explore some popular entry-level and general international jobs for first-time expats.
To be precise, I will focus on the jobs that need no prior experience and are easy to obtain for expats.
Let us begin with a few tips on how you can effectively start working as an expat overseas.
Tips for Launching Your Expat Career with Little to No Experience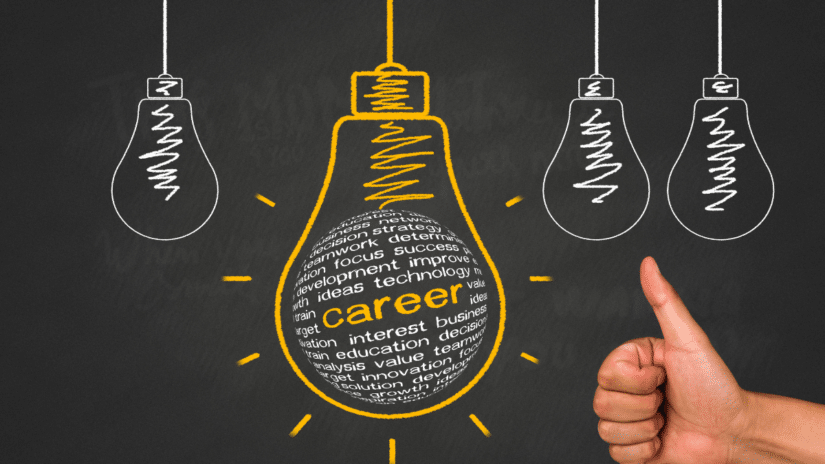 Entering the real-world job market can be daunting, especially when starting fresh.
You might wonder how to gain experience when you haven't had a formal job yet.
The good news is that experience is a flexible term nowadays.
It's not just about your work history.
Experience includes your involvement in volunteer activities, campus organizations, and even your experiences studying abroad.
Broaden Your Definition of Experience
Your college years, inside and outside the classroom, have prepared you for the working world.
Emphasize how your college activities relate to the job you're applying for when seeking job opportunities abroad.
While honesty is crucial, don't shy away from highlighting unconventional skills gained from your hobbies or volunteer work.
Make the most of your unique qualities when seeking work abroad.
Job Requirements Are Flexible
Don't be discouraged by job listings requiring several years of experience for entry-level positions.
These are often ideal qualifications, not strict requirements.
Apply if your skills match the job, but ensure you meet visa and work permit criteria if necessary.
Familiarize yourself with the cultural norms of your target country.
Understanding local customs and business practices can give you an edge during interviews.
Watch documentaries, read about the field, and research cultural nuances.
Networking can make a world of difference in your job search.
Connect with contacts from university, family friends, or acquaintances you've met during your travels.
Personal connections can open doors to overseas opportunities.
Alternatively, consider organized work exchange programs like the International TEFL Academy or Cultural Vistas.
These programs offer structure and guidance in your job search abroad.
Remember, landing a job abroad with little experience is challenging but not impossible.
Perseverance, research, and active networking can help you secure your dream job in a foreign country.
Expat Jobs That Need No Experience
Now, let us look at the professions all over the world, which mainly need very little to no experience.
Kindly note that these are the most common professions, which are exclusively easy for expats.
Teaching English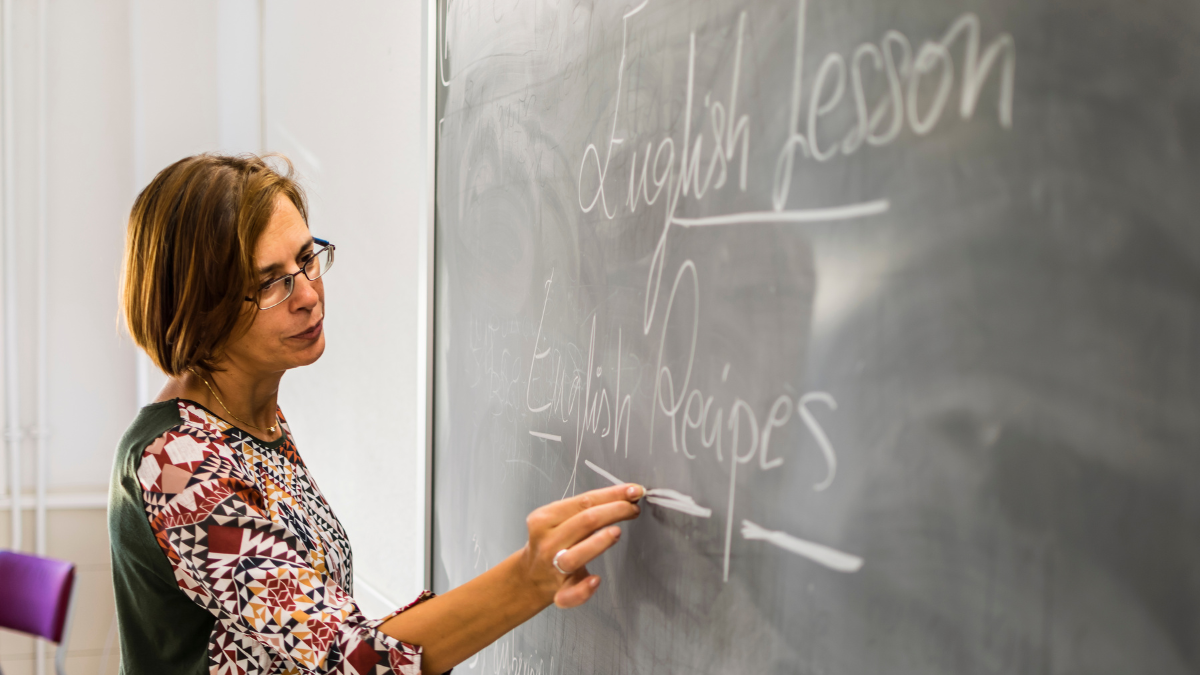 Teaching English abroad stands out as a popular entry-level job for native English speakers.
With the global demand for English education on the rise, opportunities are sprouting up across various continents.
Whether you're an experienced educator or a novice, you can find a suitable position that matches your qualifications and background.
Even if you're seeking short-term or seasonal teaching roles, there are options available.
Diving into the application process for ESL (English as a Second Language) teaching positions is a good option.
It is advisable for you to familiarize yourself with the specific requirements of your chosen destination.
While not always mandatory, obtaining a TEFL (Teaching English as a Foreign Language) certification can significantly enhance your readiness for the role.
Some other certifications, such as TESOL, CELTA, etc., might also boost your application.
However, TEFL certification is the most common one and helps you land a job with local schools or other institutions.
The top destinations for Teaching English are China, South Korea, Japan, Thailand, Spain, Vietnam, etc.
The usual salary range for an English teacher abroad can range around $1,100-$3,000 per month.
The standard perks offered for a role as an English teacher overseas include:
— Accommodation
— Health Coverage
— Travel Reimbursement
The most essential qualities of an English teacher in a foreign country are:
— Proficiency in English and Grammar
— Creativity
— Time Management
— Communication Skills
— Patience
— Sense of Humor
— Empathy
Therefore, with the necessary certification or a relevant college degree, you can work abroad as an English teacher without experience.
Construction Jobs
Most countries have a shortage of construction labor or other similar manual labor jobs.
Labor jobs usually require no experience, yet they can be challenging regarding physical work.
The pay offered to these workers is also reasonable, and you may even be offered additional benefits.
For example, you may expect benefits like allowances, healthcare, training, bonuses, etc.
Some of the best countries for expats to work as construction workers include the US, the UK, Belgium, Singapore, the Netherlands, etc.
Typically, any country with developing infrastructure can land you a construction job.
On average, the pay range offered to skilled construction workers can be around $50 an hour.
Countries like Switzerland pay higher salaries for construction workers, with a salary range of $100 per hour.
Therefore, becoming a construction worker is a great way to earn money with little experience or educational qualifications.
Tour Guide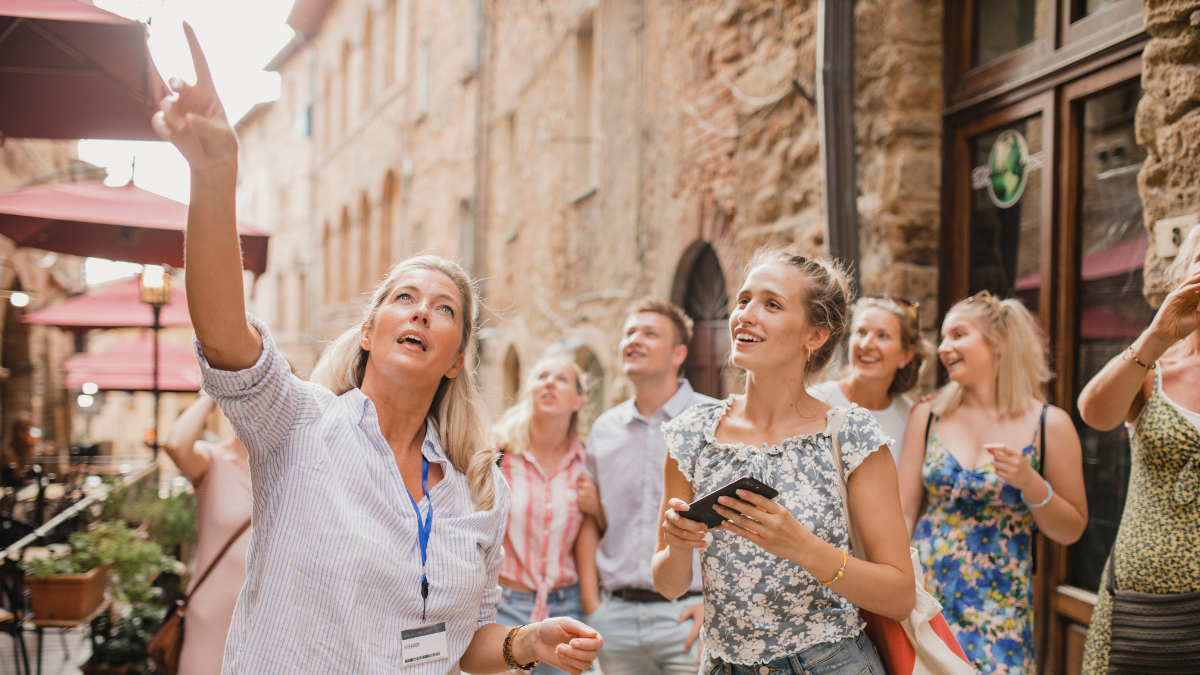 Most people usually consider being a tour guide a profession that locals take up.
However, some of you may have the experience of studying abroad through an independent program provider.
If that's the case, you probably had the opportunity to be guided by various tour leaders during your outings.
Tour guides are well-versed in the intricacies of particular regions and attractions, whether they are guiding visitors.
It can be through the Louvre, Tiananmen Square, or the vast Sahara Desert; you just have to be familiar with the places.
Their primary task is to convey the awe-inspiring aspects of a place to the group they are leading.
Nowadays, people in these roles operate as freelancers rather than the usual process of meeting clients directly without any prior contact.
While there is basic compensation, a significant portion of their income relies on gratuities.
Although the income can sometimes be somewhat unpredictable, working as a freelancer provides greater flexibility.
This means the tour guide can modify the terms of scheduling and obtain a limitless potential for earnings.
A few best countries to work as a tour guide include European countries like Spain, Italy, etc., or other countries like Japan, New Zealand, etc.
The base pay offered to a tour guide usually ranges from $10 to $50, with the possibility of earning additional compensation like tips.
There are some other expected benefits, such as the availability of free meals on more extended tours.
Au Pair
You might already be familiar with the term Au Pair, especially as an aspirant to work overseas.
Au pairs are young adults who venture abroad to reside with a host family, caring for their children.
In exchange, they usually get a complete room along with a monthly allowance.
If you possess a background in education or childcare or are fond of kids, becoming an au pair could be a great option.
It's important to note that most countries set a maximum age limit of 30 for hiring au pairs.
The primary responsibility revolves around childcare, although they may also assist with light cooking or housekeeping duties.
An au pair is expected to feel like an integral part of the family rather than hired assistance.
The monthly stipend for au pairs may appear modest compared to other paid positions.
However, the complimentary housing and meals provide a comfortable standard of living for you, especially when you are an expat.
This enables you to explore the local surroundings during your leisure time so that you can have a smoother transition.
Some of the best countries for au pairing are Denmark, Germany, Switzerland, Sweden, etc.
The average compensation paid to an au pair is around $300 to $1,000 per month.
The additional benefits include:
— Free accommodation
— Meals
— Health Insurance
— Monthly Stipend
Hostel Worker
Hostels serve as indispensable resources for travelers, like staying with acquaintances with available couches.
Hostels typically offer a more relaxed atmosphere than hotels and cater to a youthful clientele.
Most hostels feature common areas, a bar, and communal kitchen or dining facilities alongside their accommodations.
During the peak tourist seasons, hostels often seek additional personnel to:
— Handle reception duties
— Assist with dishwashing in the restaurant or bar
— Contribute to housekeeping tasks
Many of these roles operate on a work exchange basis, wherein you'll be provided complimentary lodging.
In some cases, you'll be offered additional compensation along with the accommodation.
Some part-time volunteer positions may eventually evolve into paid full-time opportunities as well.
However, this could be a great way to save on accommodation costs if you are new to the country and trying to blend in.
Additionally, you'll probably have more time compared to other professions on this list.
This leisure time can be utilized for seeking employment, learning new skills, or other personal activities.
Some countries known to offer good opportunities for hostel workers are Ireland, Thailand, Mexico, etc.
Cruise Ship Work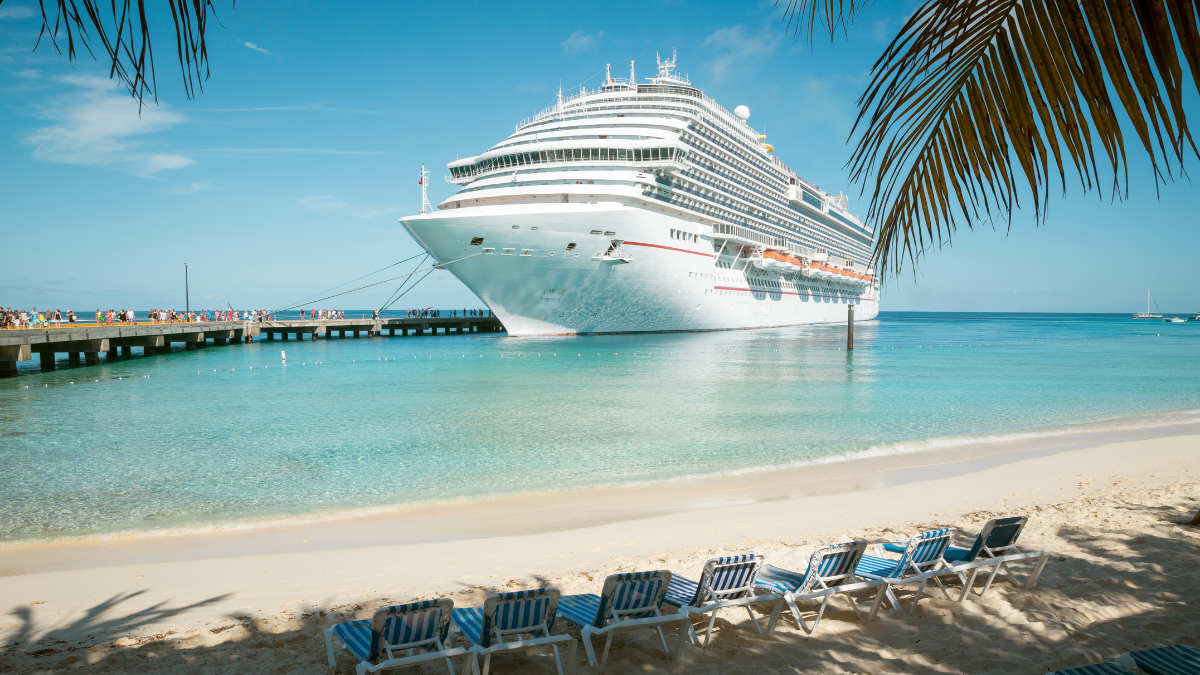 Cruise ships are like sprawling cities on the water, boasting many amenities such as restaurants, spas, casinos, retail outlets, etc.
Virtually every job on land can also be found on a cruise ship or a superyacht.
These roles include:
— Personal trainers
— Massage therapists
— Medical professionals
— Hospitality staff
— Lifeguards
— Servers
— Chefs
— Entertainers
— Cashiers
Additionally, the specific nature of the cruise can give rise to specialized positions.
For example, Disney Cruise Lines recruits certified youth counselors.
On the other hand, cruise lines catering to retirees may employ investment portfolio managers onboard.
The average salary obtained from cruise ship work may vary based on the particular role chosen.
Some expected benefits include:
— Free accommodation
— Health insurance
— Paid leaves
— Sick leaves
A few countries favorable for cruise ship work are Italy, the UK, the USA, Norway, etc.
This can be your dream role if you have always wanted to explore the world on a cruise ship and earn money.
Hotels and Resorts
Hotels and resorts usually require people for various entry-level jobs while providing an average salary of $10 to $20 per hour.
The compensation can be higher if you work in a specific position requiring specialized skills.
Some countries may hire English-speaking hospitality staff on a seasonal basis to assist during peak periods.
However, destinations like Australia, New Zealand, Ireland, etc., provide year-round options through their working holiday visa programs.
These working holiday arrangements are in place between the United States and seven other countries.
If you're not a US citizen, it's likely that your country has a similar program in operation.
These are valid for one year and can be extended, granting holders to apply for any job they are qualified for throughout the country.
Hospitality roles are appealing as they are abundant, and many entry-level positions do not necessitate extensive prior experience.
Generally, Hospitality roles available for foreigners include:
— Servers
— Chefs
— Hosts
— Front desk receptionists
— Ski lift attendants
— Bar staff
— Cleaning staff
— Waitresses
People applying for a position in the hospitality industry should possess communication skills, customer skills, and so on.
Instructors/Trainers
Various instructors and trainers make a decent income by just teaching people what they know.
The most common types of instructor or trainer roles include:
— Swimming instructor
— Yoga trainer
— Gym trainer
— Martial arts trainer
— Ski instructor
— Scuba diving instructor
— Sports instructor
These often seem enjoyable professions as they provide a lot of flexibility and mostly need no experience.
With the necessary skills, you can quickly get into any of the instructor/trainer positions.
Based on the specific profession, the approximate pay range for an instructor or a trainer can be around $10 to $30 per hour.
There is, however, a necessity for skills such as communication, group handling, physical fitness, etc.
Housesitting/Pet-sitting/Babysitting
If you can interact with kids in a significant way, then you can go ahead with babysitting.
Although you may not get paid a considerable amount of money, you can get more opportunities in communities with more kids.
Similarly, if you are good at dealing with pets, there are jobs related to pet sitting that also pay you a couple of bucks.
Finally, housesitting jobs are more manageable than the other two, where you just need to take care of a house.
For example, when someone with a big house or a mansion goes on vacation, they need somebody to look after their home.
However, there might be a requirement for specialized skills concerning the type of job you are doing.
For example, housesitting jobs may require skills like gardening, housekeeping, cleaning, etc.
At the same time, having a veterinary certification may give you a more significant edge while looking for pet-sitting jobs.
If you want steady and higher pay from your job, these options may not be a good choice.
However, these might be ideal if you are currently a student or looking for a job.
Farm Jobs
One great way to earn money if you are relocating to a rural area is by taking up farm jobs.
As the name suggests, you will be responsible for helping farmers in their daily life activities, such as:
— Feeding livestock
— Fruit picking
— Spreading fertilizers
— Spraying pesticides
— Operating farm equipment
Typically, these jobs require very little to no experience, and you can search for an excellent job or improve your skills while doing these.
Countries like Spain, France, Ireland, Germany, and some others offer farm jobs for expats.
Freelancing
If you are proficient in a particular skill, you can freelance in that skill in many countries.
Some countries even offer a specific freelance visa for freelancers to live and work.
However, such visas usually require you to provide proof of income or proof of substantial funds.
These proofs are required to ensure you can provide for yourself while living in that country.
Websites like Fiverr and Upwork offer great opportunities for freelancers to find work related to their skills.
Even though you don't need any experience to begin, individuals with expertise in their skills make more money.
Some of the best skills to learn to start freelancing are coding, graphic design, web design, and so on.
With practical freelancing skills, you can even become a digital nomad and wander the world exploring great opportunities.
You can even experience tax incentives, flexible schedules, and other benefits while freelancing as a digital nomad.
Nanny
Most people are busy with their daily lives and lack time to look after their beloved children.
They usually hire a nanny to tend to their kids' needs in such circumstances.
Expats who want to get a job as a nanny should blend in with the host country's culture and language.
The approximate salary offered to a person in the role of a nanny is around $40,000 annually.
Customer care
If you are fluent in English, you can always find a customer care executive job, especially one with English.
Knowing multiple languages can give you a more significant edge for these jobs.
However, most customer care jobs require minimum educational qualifications like a bachelor's degree.
Proficiency in multiple languages can help you get better salaries compared to a single language.
The yearly salary for a customer care executive can differ based on the specific country, location, and other factors.
Receptionist
Another opportunity for English-speaking expats overseas is a front desk job.
Most hotels, resorts, offices, hospitals, and educational institutions require English-speaking people for a receptionist role.
In most cases, the receptionist roles are offered to people with minimum educational qualifications.
However, you can excel among the applicants for a receptionist role if you have excellent communication skills.
On average, receptionists are paid around $30,000 annually in most countries.
Interpreter/Translator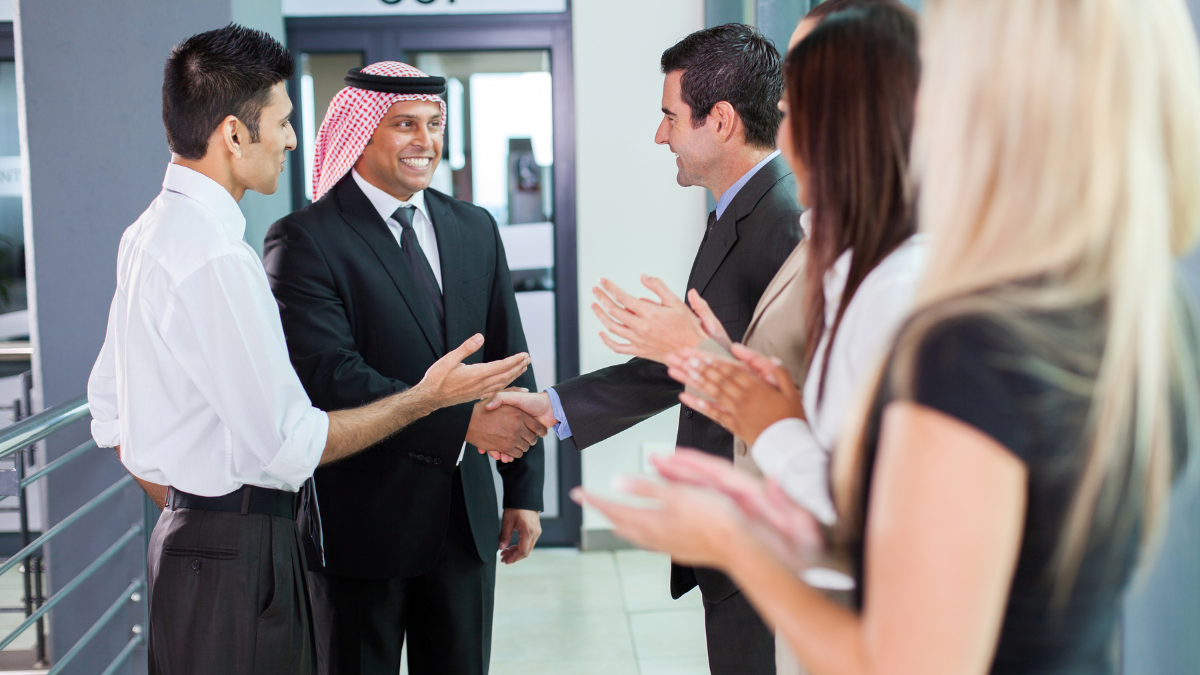 Translator or interpreter is a significant role for people proficient in more than one language.
If you are fluent in the desired country's language as well as English, you can start your career as a translator or an interpreter.
Typically, these roles pay a decent pay range, determined by the word count or number of hours.
You may enroll yourself with a noteworthy translation company or a freelance website.
Initially, the pay offered to these roles may be low, but once you are in the field for a few years, your pay increases.
Bottom Line
So, the professions mentioned in this list are a great way to work abroad without vast experience.
To be precise, some of the above jobs don't need experience.
Jobs like construction workers, English teachers, etc., pay enough salaries to look after yourself in the host country.
Nonetheless, jobs like au pair, babysitting, hostel work, etc., are a great way to find a suitable role or improve your skills.
Always be attentive to the specific country's visa requirements before you work there.
Working abroad, especially with no experience, can be a challenging task.
But if you are prepared for the endeavor, you can always make the most of your career.
Always improvise to the situation and improve your skills to take advantage of the circumstances.
Make sure you research the specific positions abroad, such as pay range, job availability, additional benefits, etc.
Having discussed that, I strongly hope you found the article informative and helpful.
If you are an expat living abroad and need financial advice or investment solutions, I'm here to help.
I have helped several high-net-worth individuals and expats achieve financial freedom through my top-notch financial solutions.
Feel free to get back to me to know whether you can benefit from my best-in-class wealth management services.
Pained by financial indecision? Want to invest with Adam?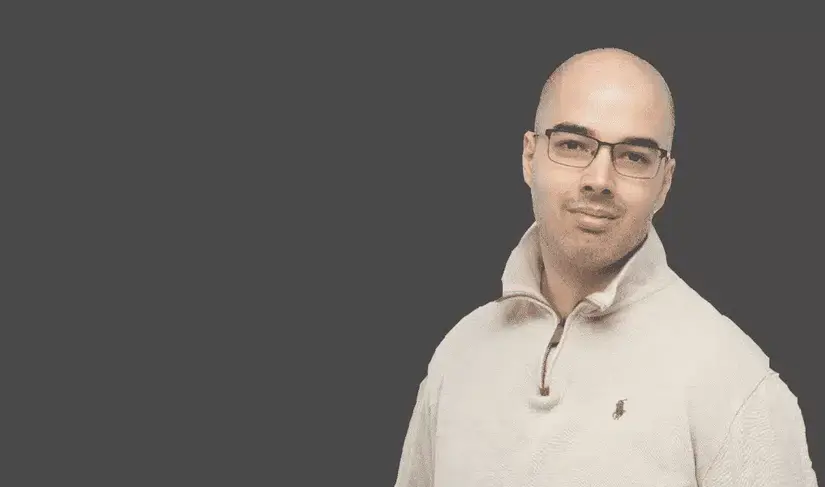 Adam is an internationally recognised author on financial matters, with over 694.5 million answer views on Quora.com, a widely sold book on Amazon, and a contributor on Forbes.