Best holiday destinations in 2023 – that will be the topic of today's article.
If you are looking to invest as an expat or high-net-worth individual, which is what I specialize in, you can email me (advice@adamfayed.com) or WhatsApp (+44-7393-450-837).
Introduction
An intention to travel around the world and discover new places is a desire for many people. On the other hand, some people just want to have a nice holiday after working for an entire year.
That nice holiday will turn out great if such people visit a beautiful travel destination. They can cherish the amazing moments they had in that specific place.
No matter whether you are a wanderer or just looking to have a holiday, finding a good place is tough. Certain places will make you feel spellbound and make the most of your time.
Today, I will be talking about a few such places, which are known to be the best tourist destinations. This includes specific places as well as countries, and what you should not miss while travelling there.
Let us begin.
Bora Bora Island, French Polynesia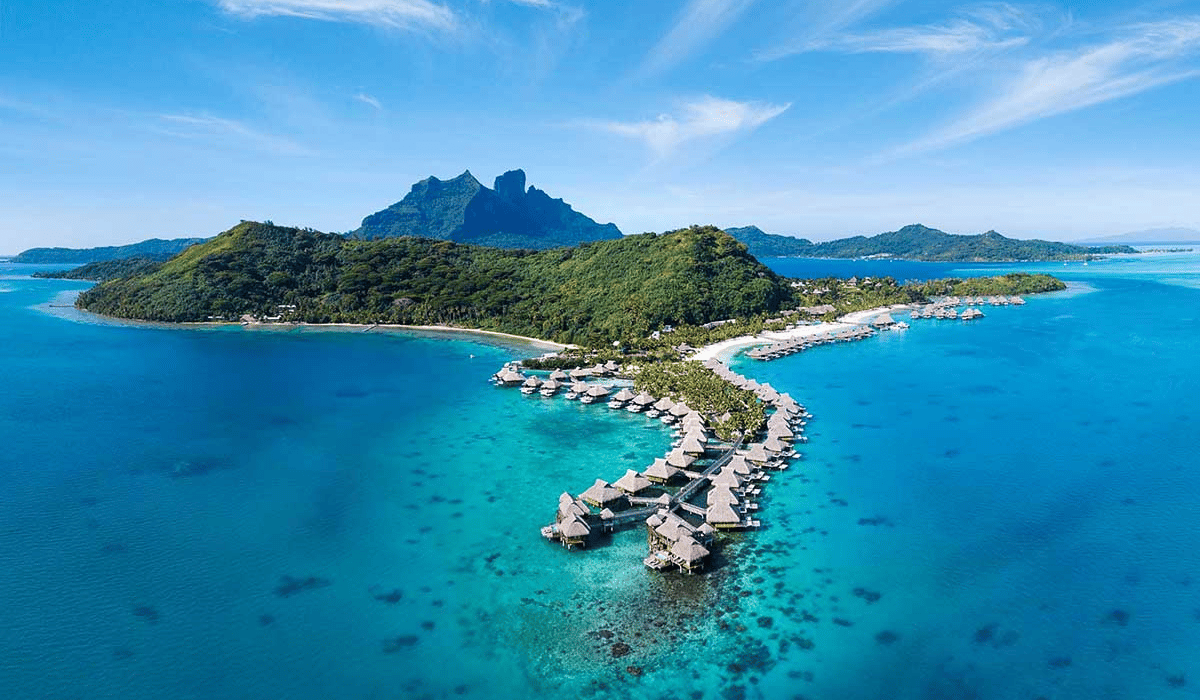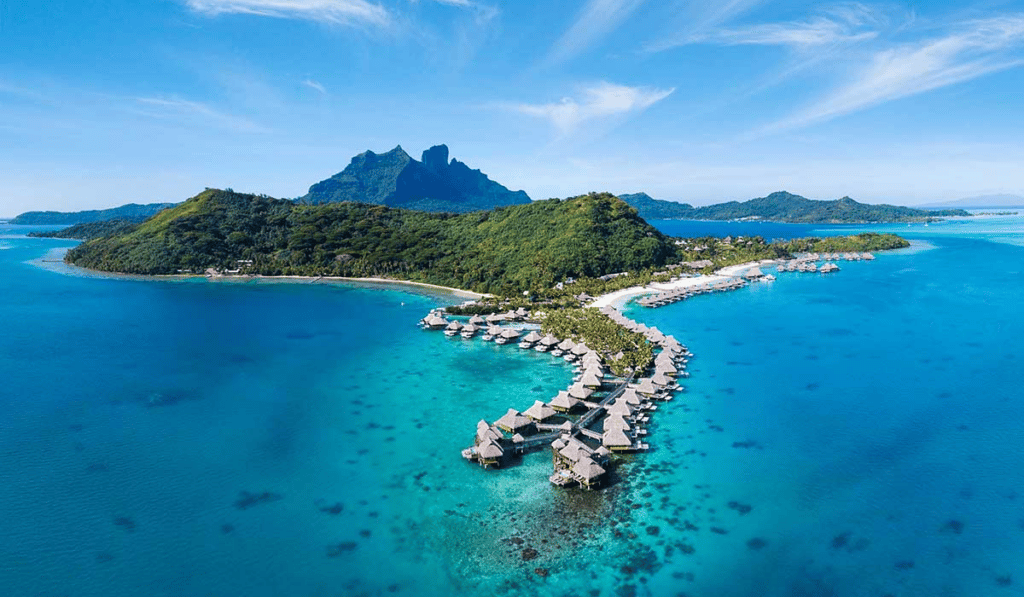 Bora Bora Island is a great place for vacation and a honeymoon destination too. One can find awesome accommodations and get into great recreational activities over there.
The beaches, corals, blue-coloured water, lavish resorts, etc., add to the likeability of the island. Because of the warm weather, Bora Bora Island can be a great destination throughout the year.
What shouldn't you miss:
— The island itself
— Fautaua Waterfall
— Coral Gardens
— The island of love Moorea
— Boat tours
— Matira Beach
— Mount Otemanu
Machu Picchu, Peru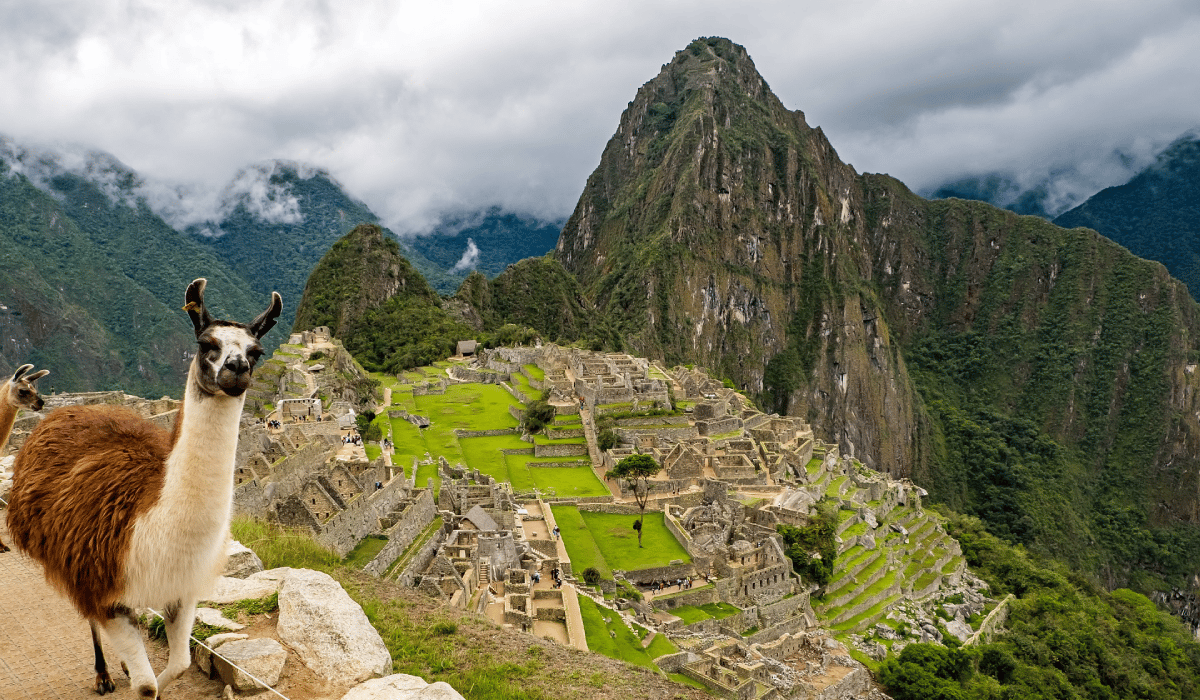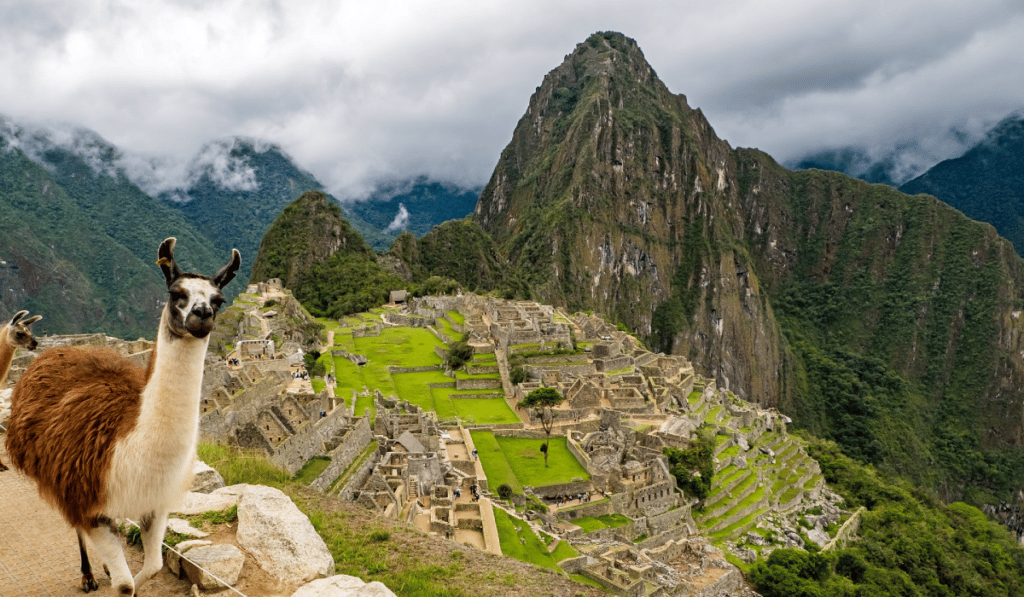 While symbolizing the Incan empire, Machu Pichu is among the most visited places in South America.
It is also inducted in the list of New Seven Wonders of the World in the year 2007.
Machu Picchu is one of the greatest ancient archaeological sites with a beautiful view.
What shouldn't you miss:
— Huayna Picchu
— Inti Punku
— Winay Wayna
— Llaqtapata, Putucusi
— Sayacmarca
— Los Jardine de Mandor
— Puyupatamrca
— Temple of the moon
Great Barrier Reef, Australia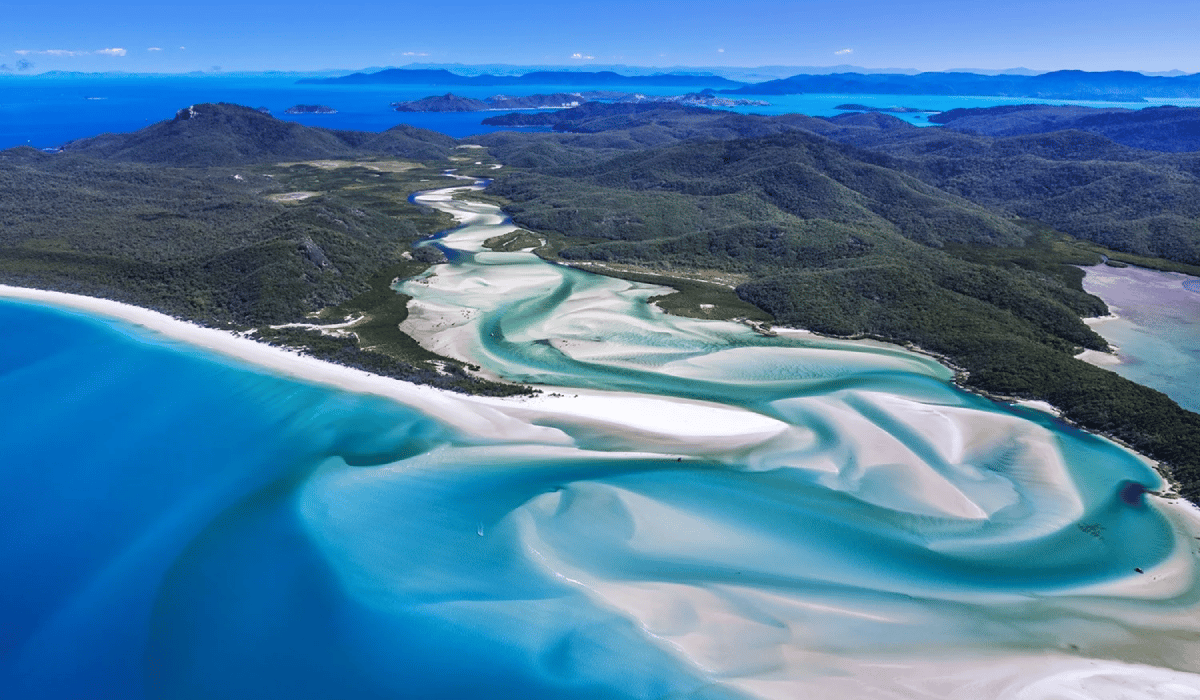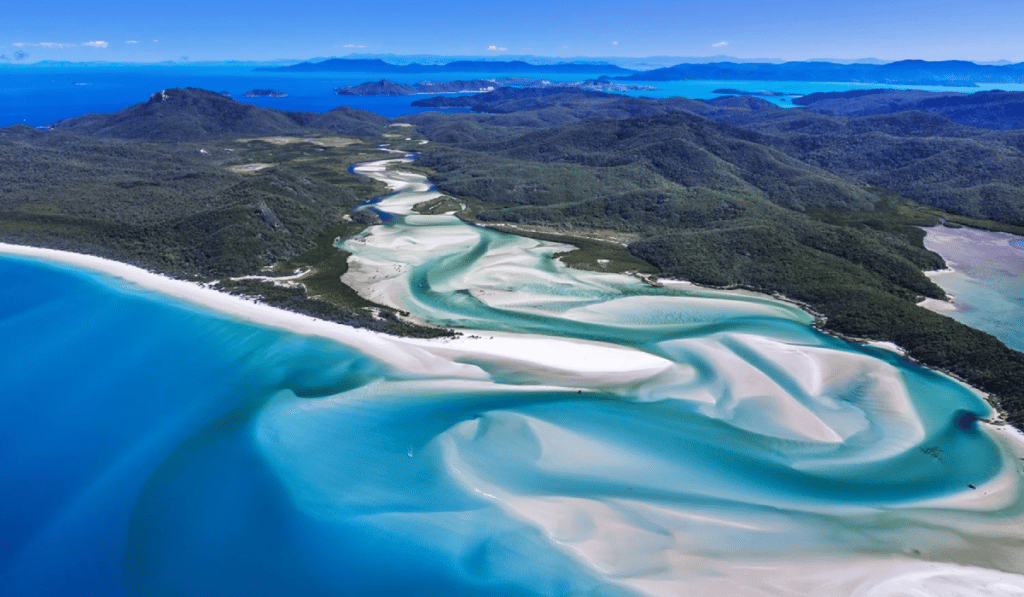 The Great Barrier Reef in Australia is among the few places where you can get lost admiring the beauty.
With more than 3,000 individual reefs and astonishing tropical islands, it is definitely worth the visit. It has been found that the water will be more clear from June to October, which is better for divers.
Things you shouldn't miss:
— Whitehaven Beach
— Yongala Shipwreck
— Mon Repos
— Heart Reef
— Milin Reef
— Opal Reef
— Lady Elliot Island
Bangkok, Thailand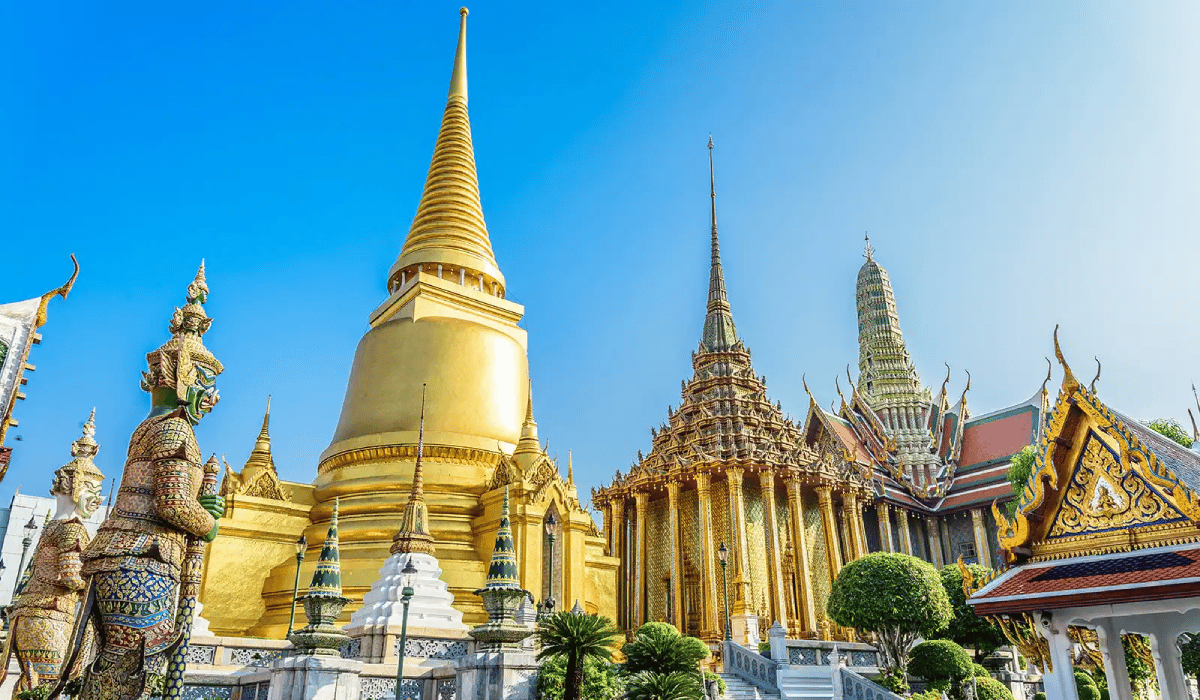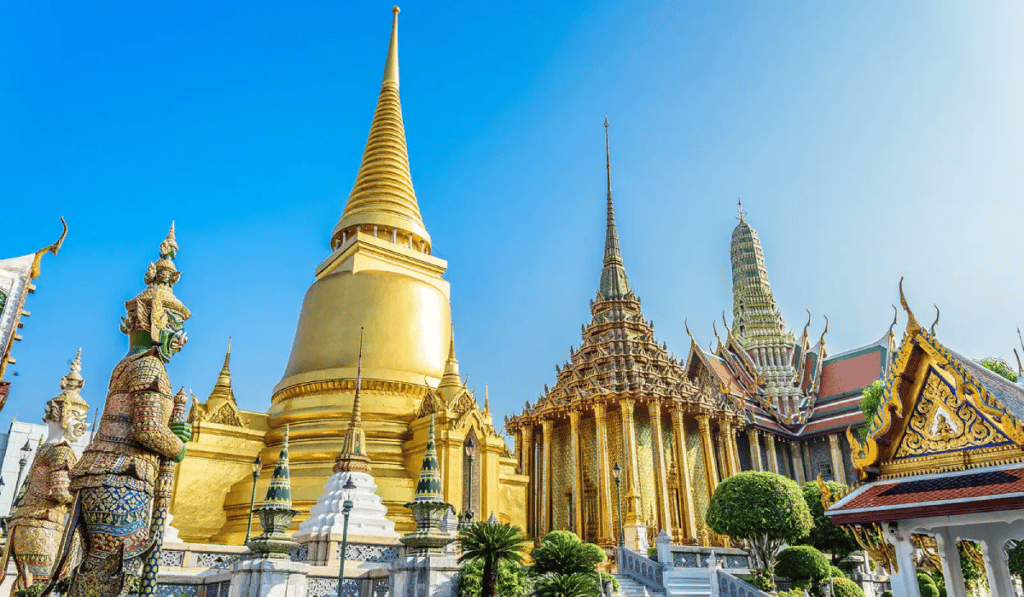 Bangkok!!! The best place to party as it is extremely famous for its nightlife and party culture.
With the cheaper cost of living added, one can enjoy their full potential while in Bangkok. Not just for the parties, but Bangkok also has some of the best Buddhist temples providing serenity.
Things you shouldn't miss:
— The Grand Palace
— Wat Pho
— Asiatique the Riverfront
— Chinatown, Khao San Road
— Chatuchak Weekend Market
— Chao Phraya River
— Bangkok National Museum
Bali, Indonesia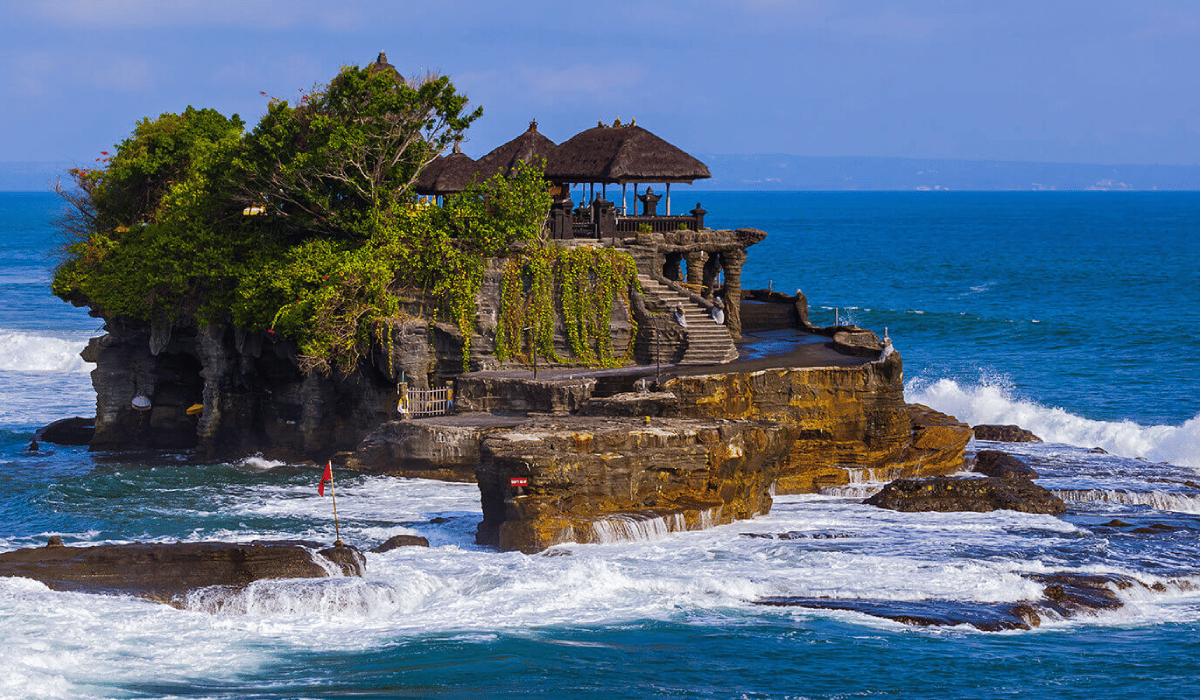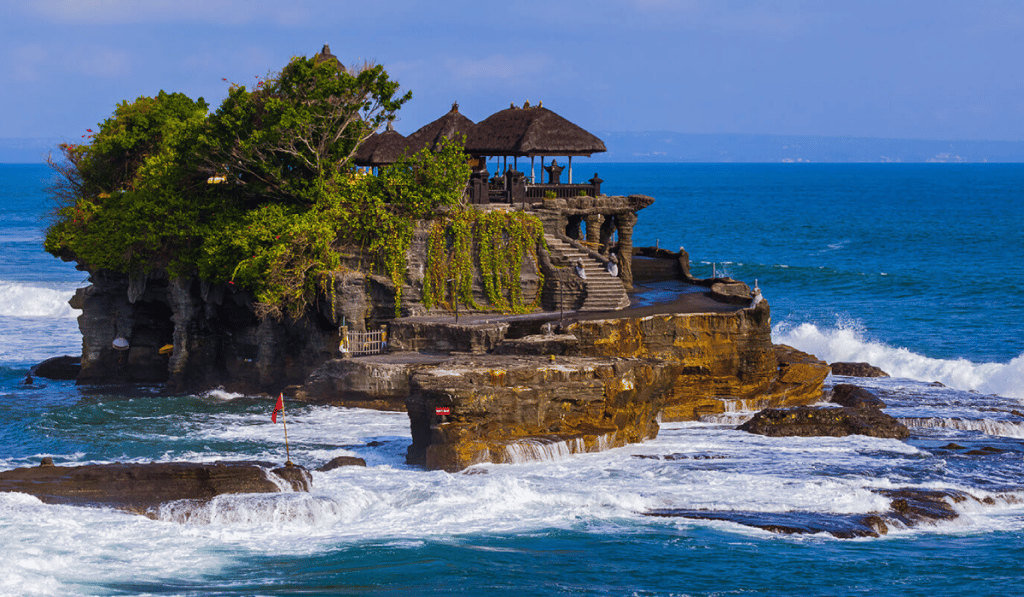 Bali Island is one of the must-see places when you visit Indonesia. Having been comprised of volcanoes, beaches, temples, etc., one can get mesmerized by the Island's beauty.
Not just the beautiful locations, but Bali is among the places in the world for diving and surfing.
Bali is best to visit during April, May, June, September, and October. It is also great to enjoy holidays such as Christmas or New year.
Things you shouldn't miss:
— Mount Batur
— Pura Tanah Lot
— Tegaallalang and Jatiluwih Rice Terraces
— Ubud Monkey Forest
— Kuta Beach
— Pura Ulun Danu Bratan
— Seminyak Beach
— The Sideman Valley
Mauritius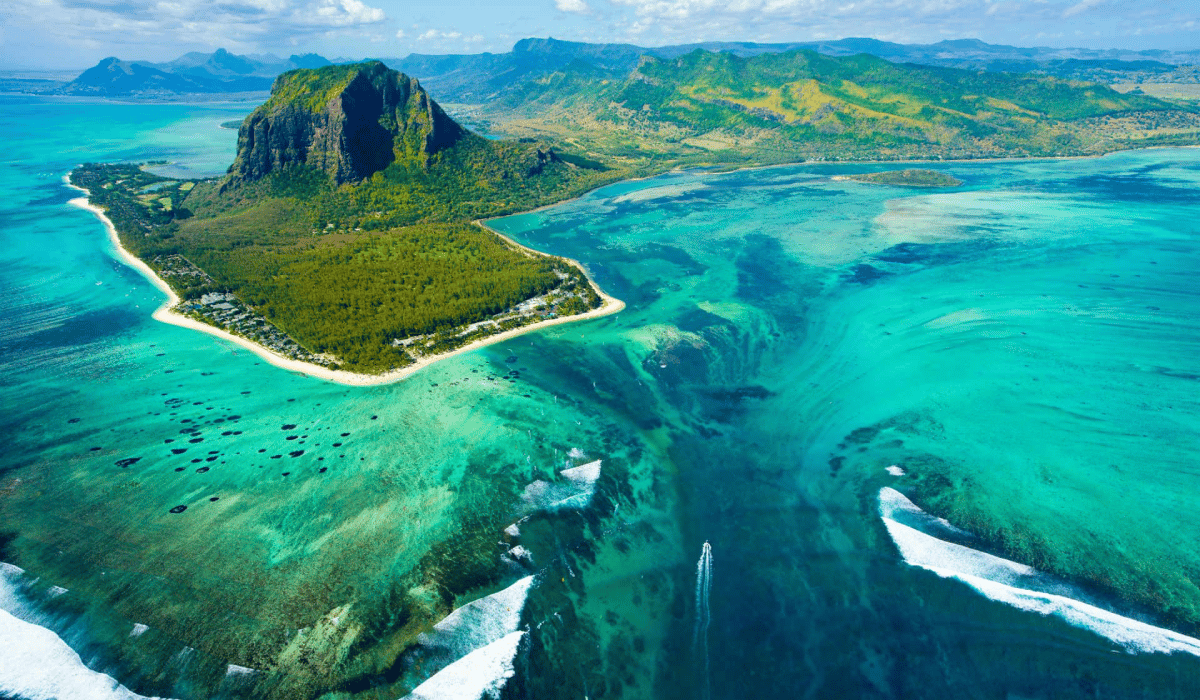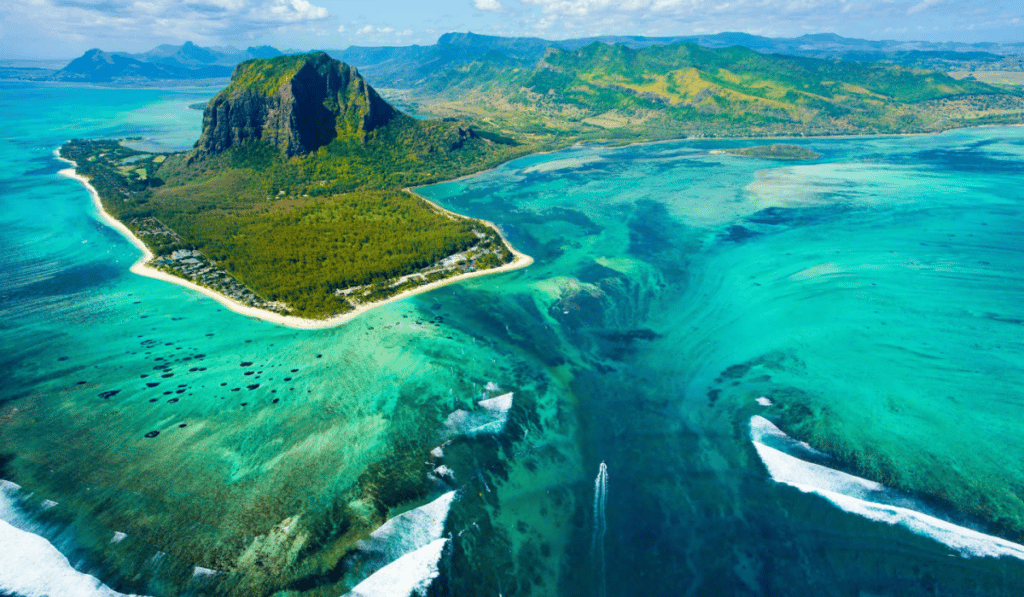 Mauritius is particularly best for honeymoon couples, and it is best for family holidays too. With its amazing white sand beaches and awesome islands, one cannot get enough of Mauritius.
While being a delightful island in the Indian Ocean, Mauritius is also best for travelling on a budget.
Things you shouldn't miss:
— Black River Gorges National Park
— Blue Bay Marine Park
— The southern coast at Gris Gris
— Le Morne Peninsula
— Pamplemousses Botanical Garden
— Port Louis Market
— Ile aux Aigrettes
— Mauritian Tea Country
Guanajuato, Central Mexico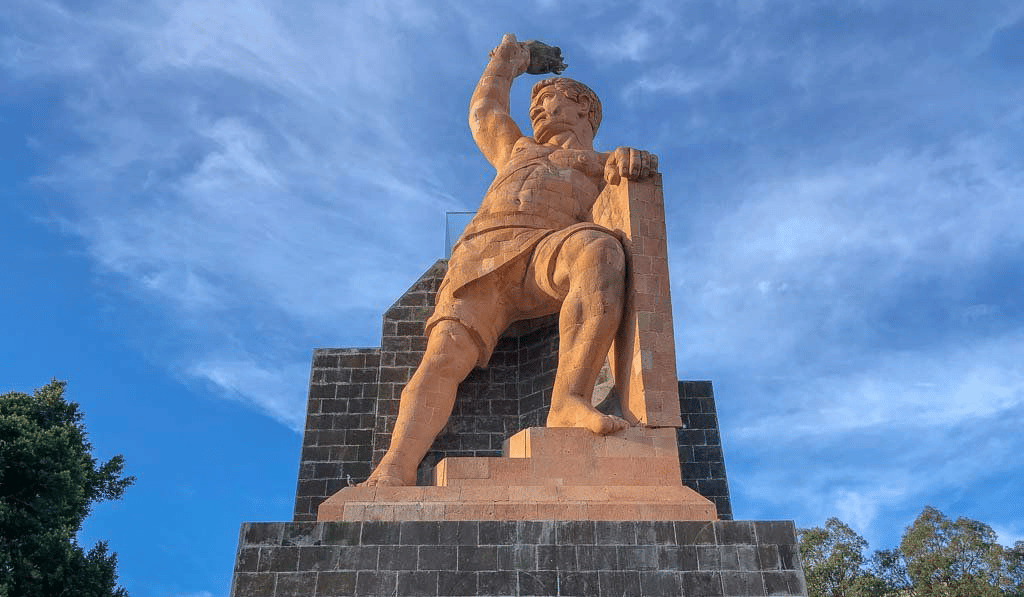 Guanajuato is a place known best for its architecture and very beautiful houses.
Just because of the beauty of this place, around 28 million people visit it every year.
It is also among the UNESCO World Heritage Sites, which we must say is definitely worth visiting.
Things you shouldn't miss:
— Guanajuato underground tunnels
— Guanajuato old town
— Pipila Monumento
— La Valenciana Church
— The Alley of the Kiss
— Mummy Museum
— The Basilica of Our Lady
Angkor Wat, Cambodia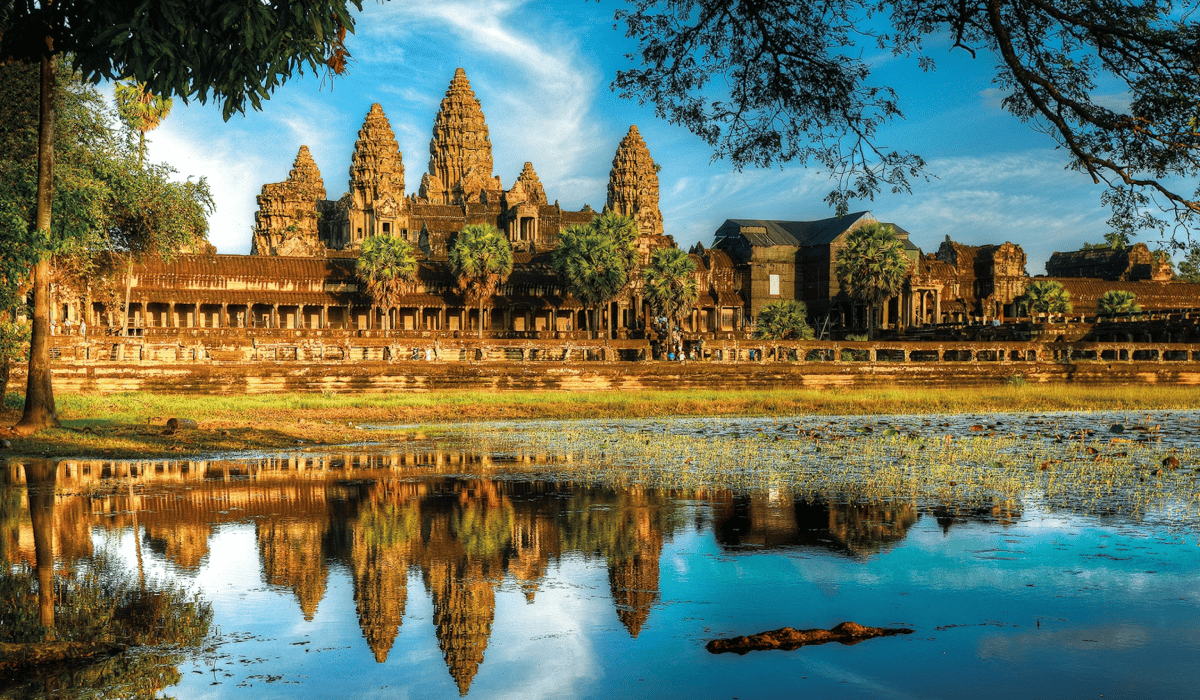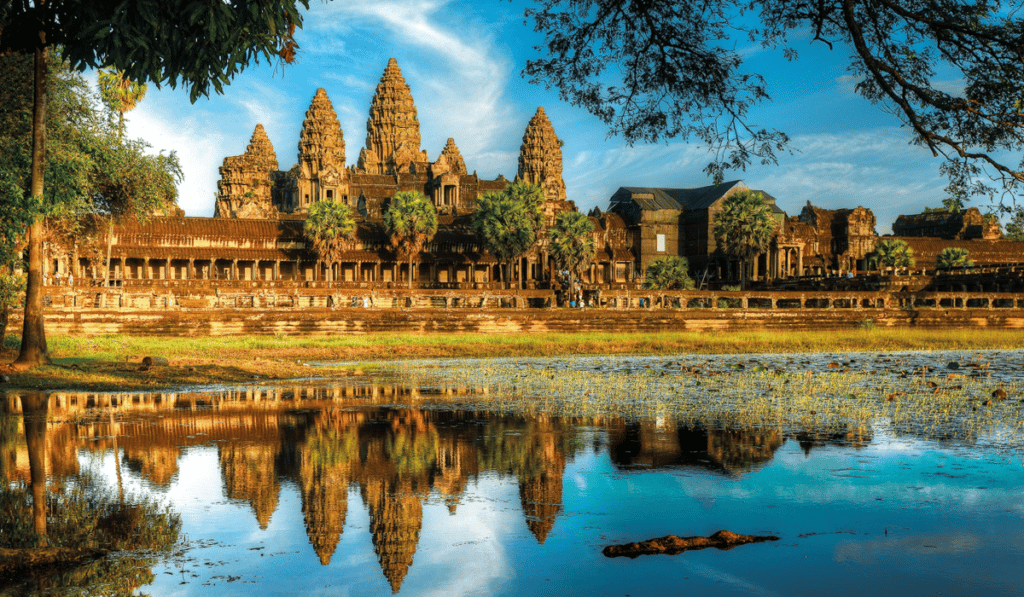 Without hesitation, Angkor Wat is truly an amazing place as well as the biggest religious monument in the world. As it is in Cambodia, most people might safely assume that this is a Buddhist temple, which isn't entirely true.
The temple was actually built for Lord Vishnu, a Hindu God, which got turned into a Buddhist temple later. You can witness the artistic architecture and get a peaceful feeling as long as you wander around.
Things you shouldn't miss:
— Angkor Wat
— The Bayon Temple
— Terrace of the Elephants
— Preah Khan Temple
— Ta Som
— Ta Prohm Temple
Maldives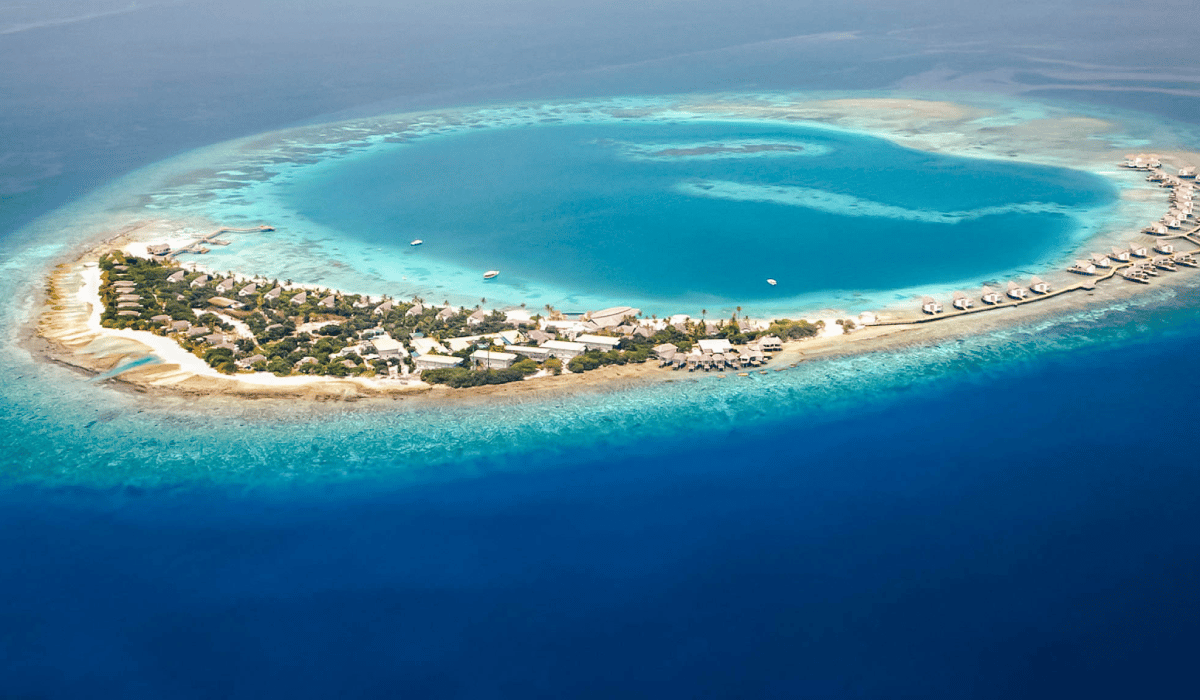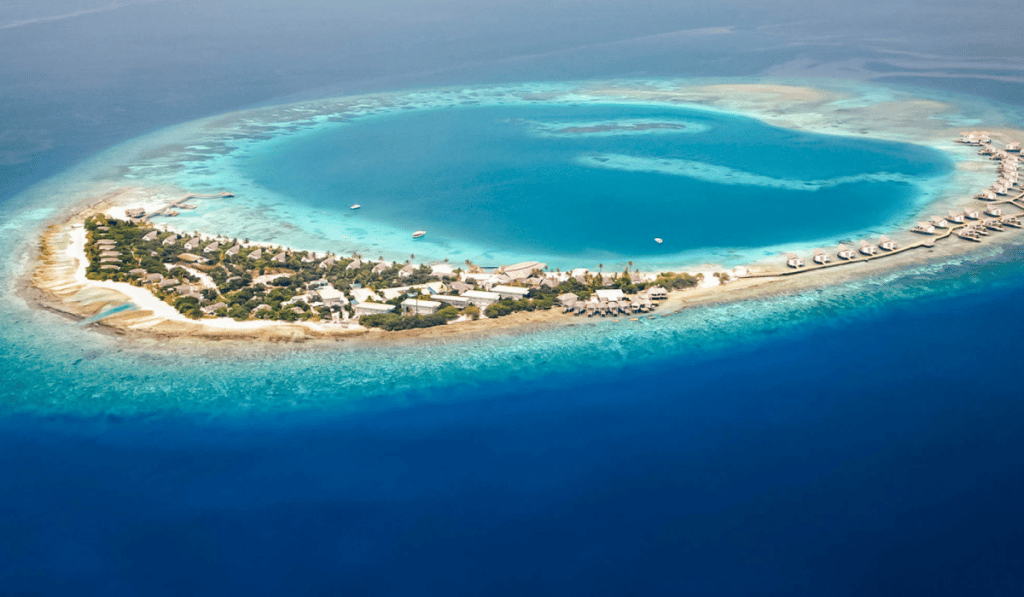 Another pitch-perfect location for honeymoon couples across the world is the Maldives.
It is a great place for a couple who want to have the best of their newly married lives while enjoying together. The actual beauty of Maldives is underwater, i.e., the captivating corals, the fascinating marine life, etc.
If you love spending quality time on great beaches, then Maldives can be the right choice. You can also enjoy various entertaining activities like swimming, snorkelling, scuba diving, fishing, surfing, etc.
Things you shouldn't miss:
— Banana Reef
— Water sport
— Alimatha Island
— Artificial beaches
— Ithaa Undersea Dining
— Biyadhoo Island
— HP reef
— Sun Island
— Island hopping
Cinque Terre, Italy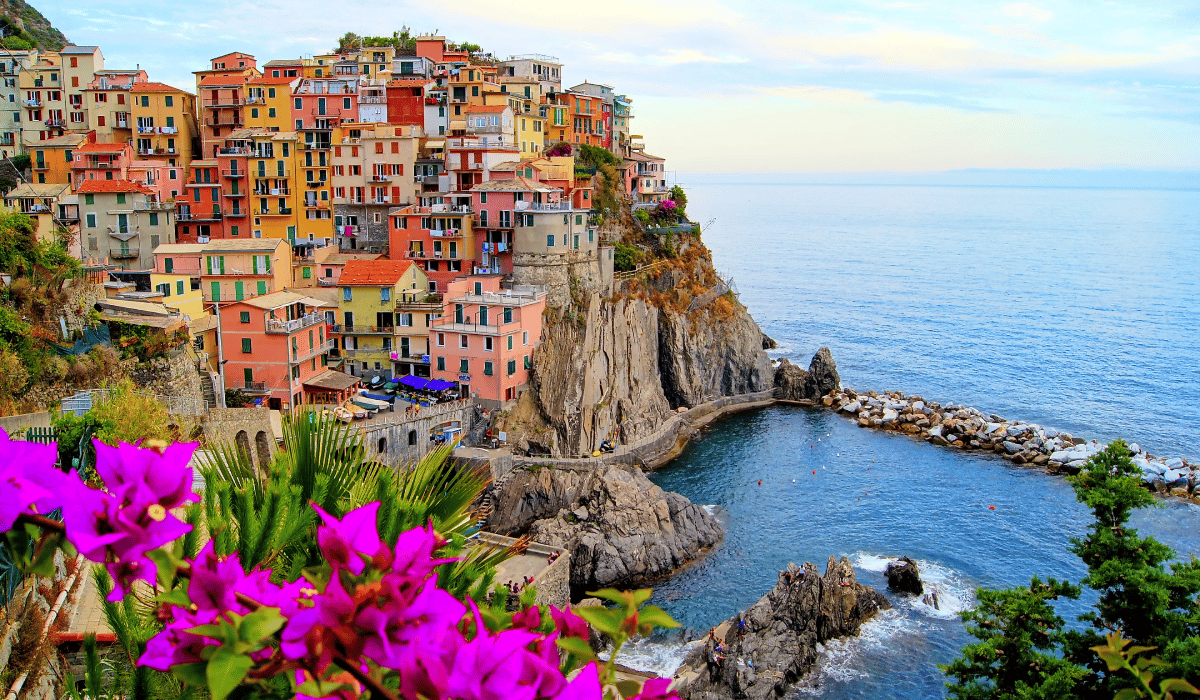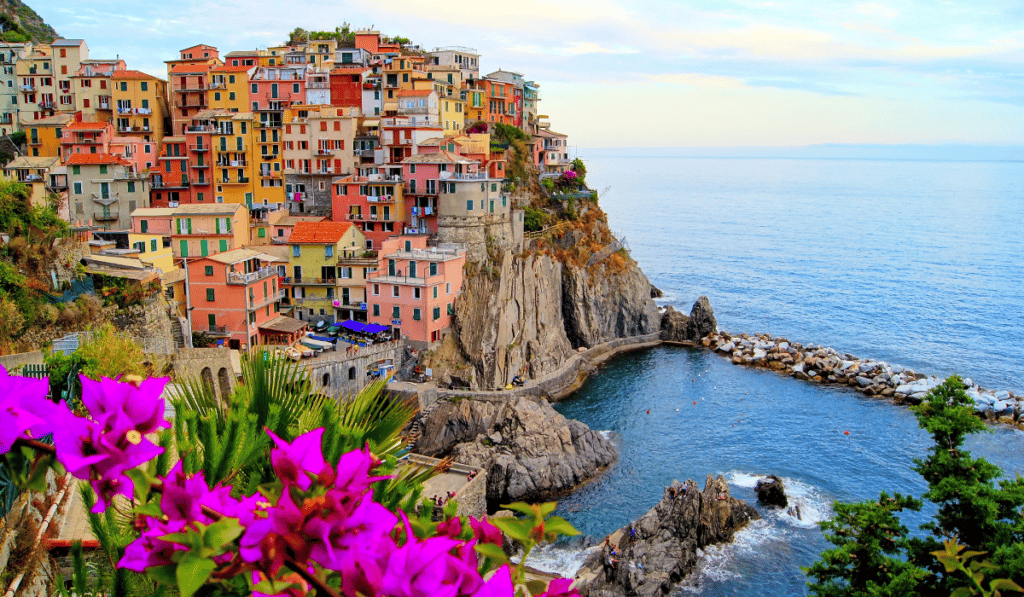 Cinque Terre is a combination of five villages and is located on the Northwestern coast of Liguria.
Trekking is one of the best activities you can get involved with when you visit Cinque Terre.
The houses located in Cinque Terre also add to its beauty of it. You will enjoy the cuisine if you specifically have a taste for seafood while having various choices.
Things you shouldn't miss:
— Hiking around Cinque Terre
— Portovenere
— Cinque Terre National Park
— Via Fegina
— Best sunset spot
— Santuario di Nostra Signora di Montenero
Singapore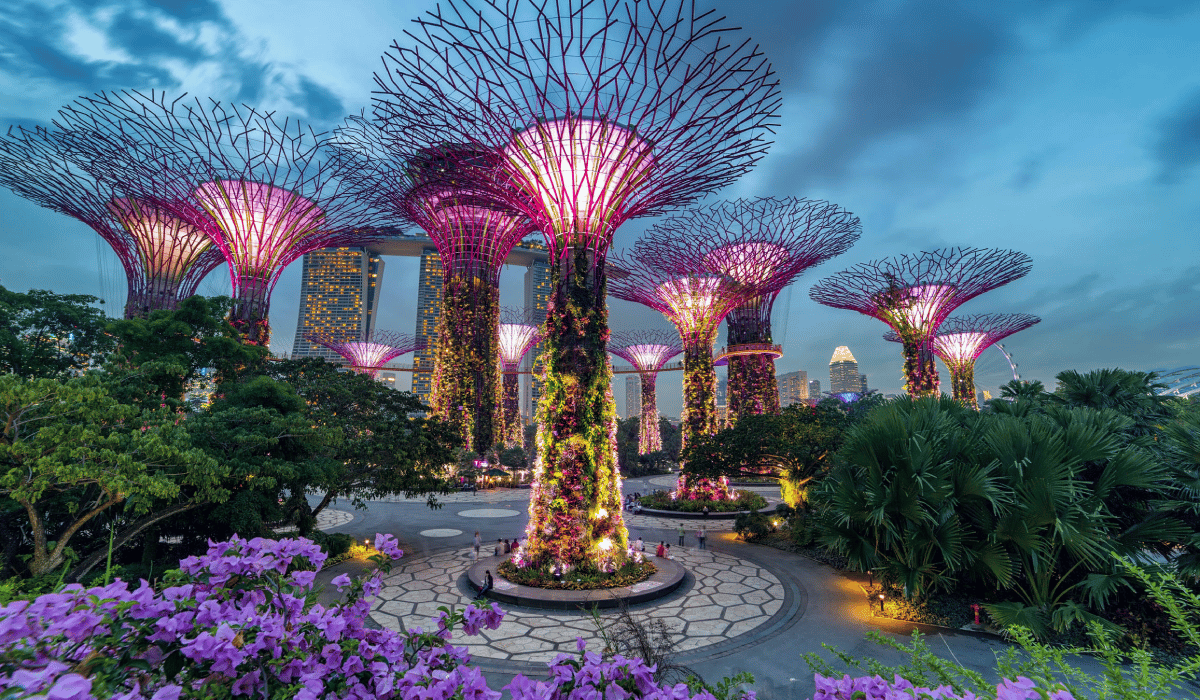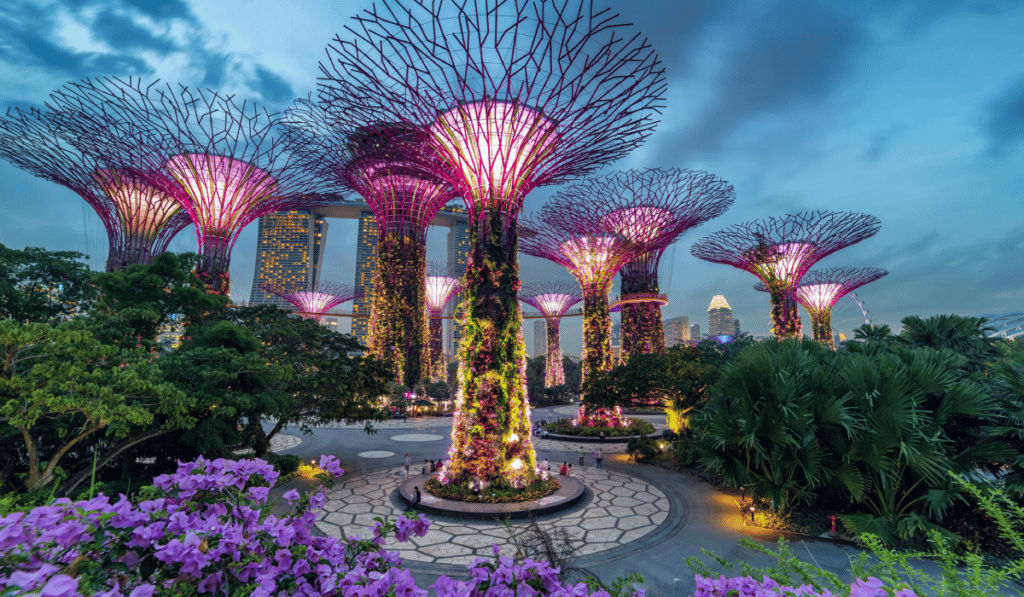 Apart from being one of the most developed places on earth, Singapore is also great for holidays. Singapore is said to have trees all over the place, making it gain the name of Garden City.
Some of the best reasons to visit Singapore are the cuisine, breathtaking sights, and recreational activities.
Things you shouldn't miss:
— Marina Bay Sands
— Garden by the Bay
— Singapore Flyer
— The Merlion
— The Helix Bridge
— The skyline of Singapore
— Clarke Quay
— Orchard Road
Greece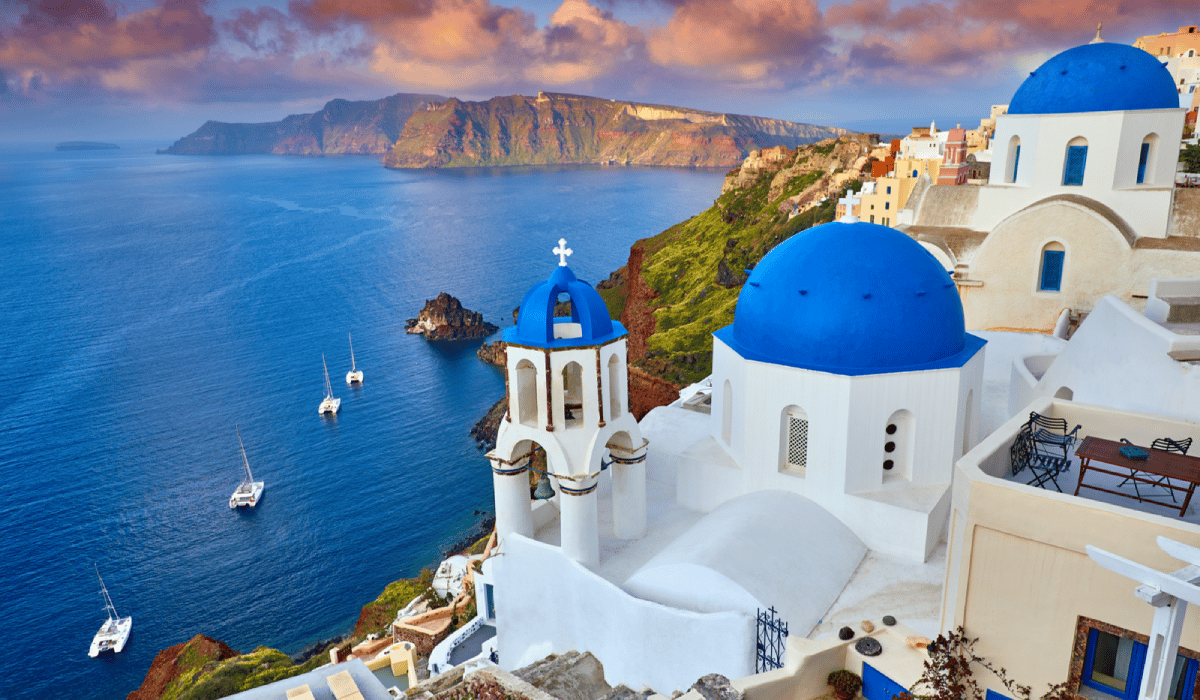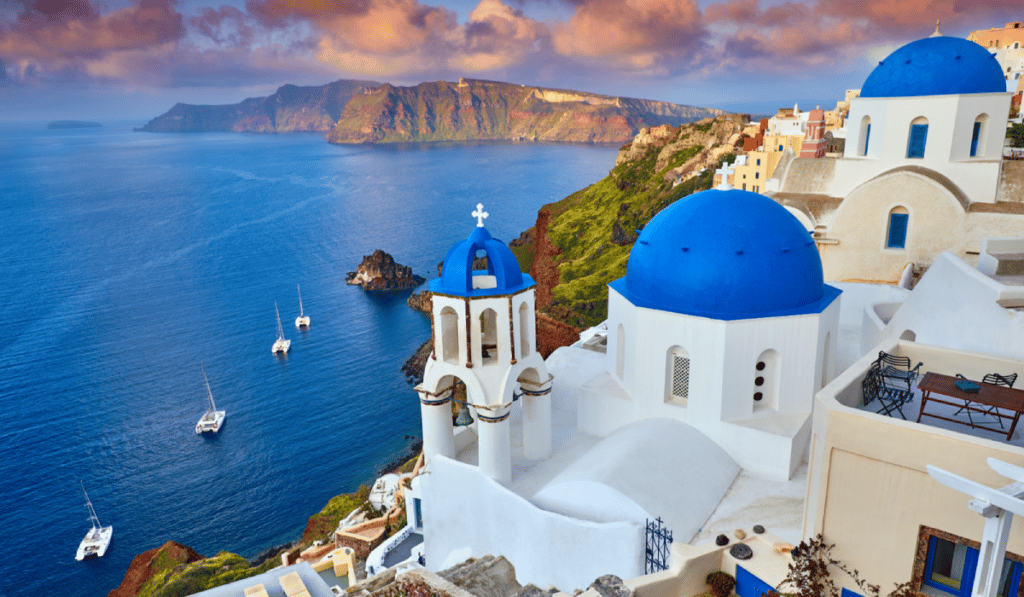 Greece has gained a lot of popularity as one of the best places to visit in the world.
With 227 islands out of 6,000 inhabited, Greece is home to ancient sites, excellent beaches, and beautiful mountains.
The climate of Greece is also very pleasant making it the best place around the year.
Things you shouldn't miss:
— Santorini
— Zakynthos
— Corfu
— Crete
— Mykonos
— Delph
— Acropolis, Athens
New Zealand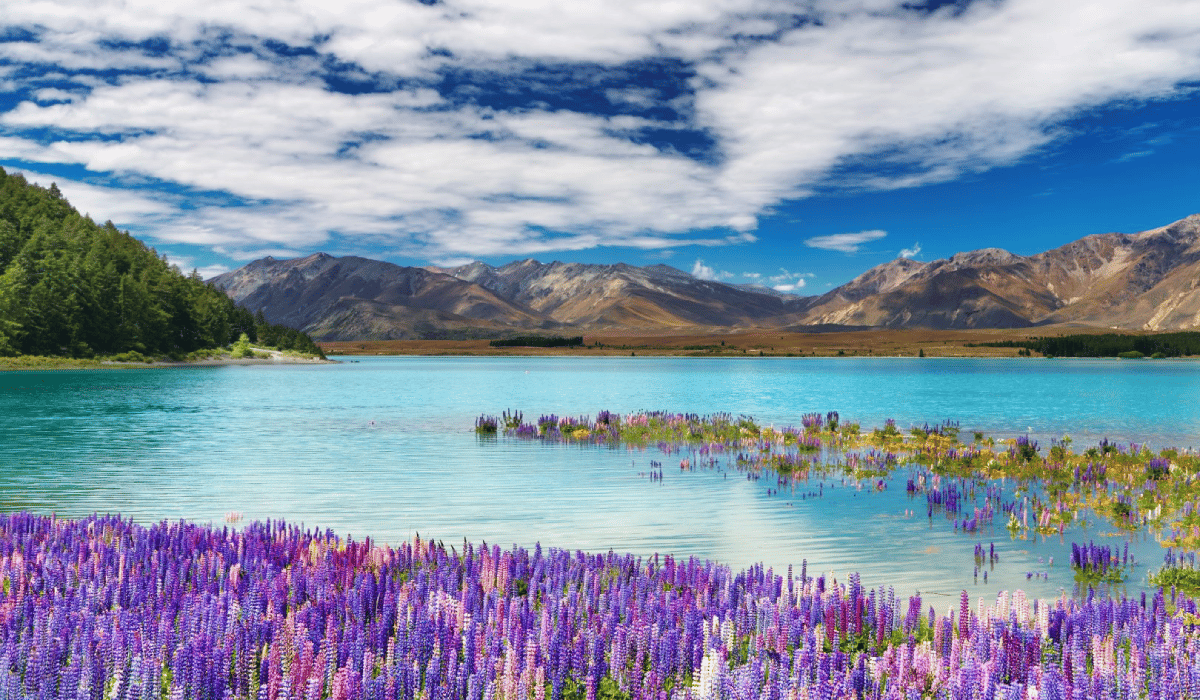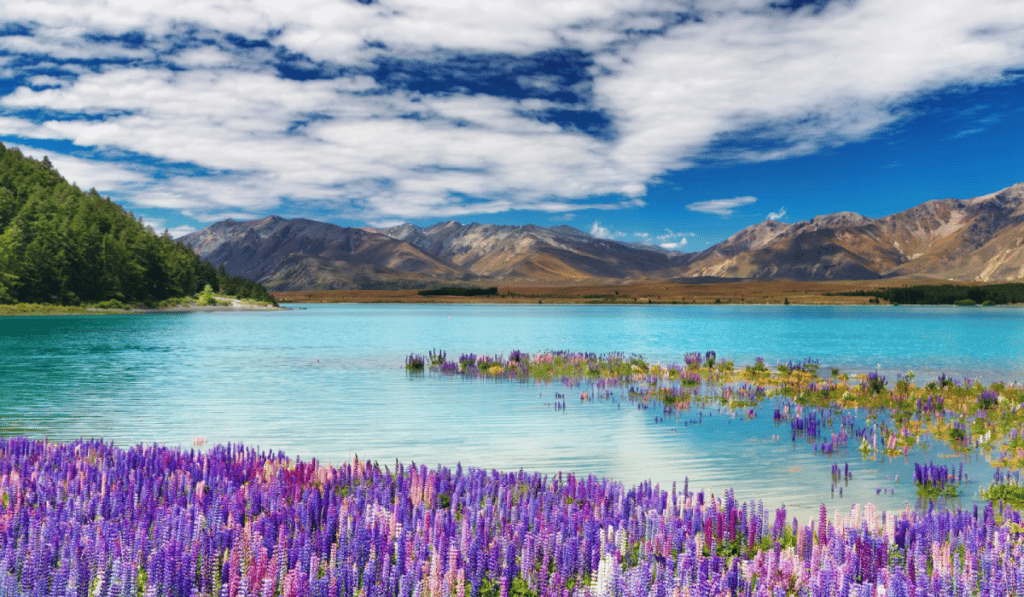 New Zealand is best known for its beautiful landscapes, mountains, blue lakes, and glaciers.
There are many adventurous activities for you such as bungee jumping, paragliding, hiking, rock climbing, and much more.
Queenstown is among the best places in New Zealand, where you can take part in adventurous activities.
Things you shouldn't miss:
— Auckland
— Milford Sound
— Lake Tekapo
— Christchurch
— Bay of Islands
— Queenstown
— White Island
— Fiordland National Park
— Te Whakarewarewa Geothermal Valley
Switzerland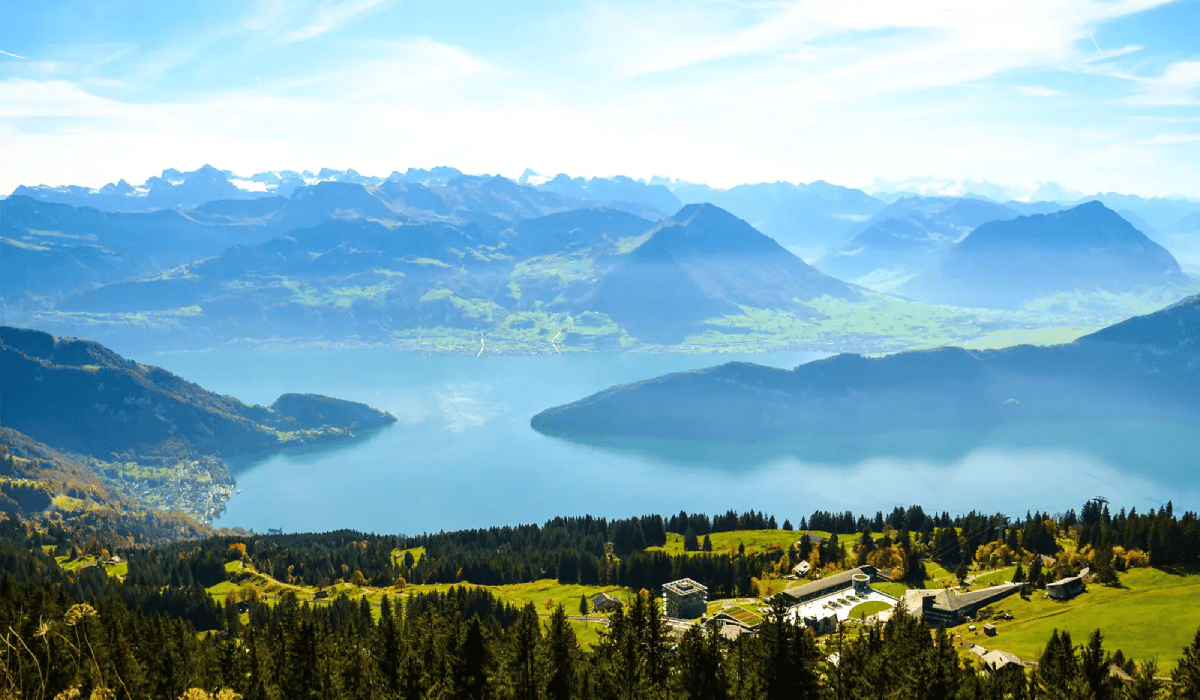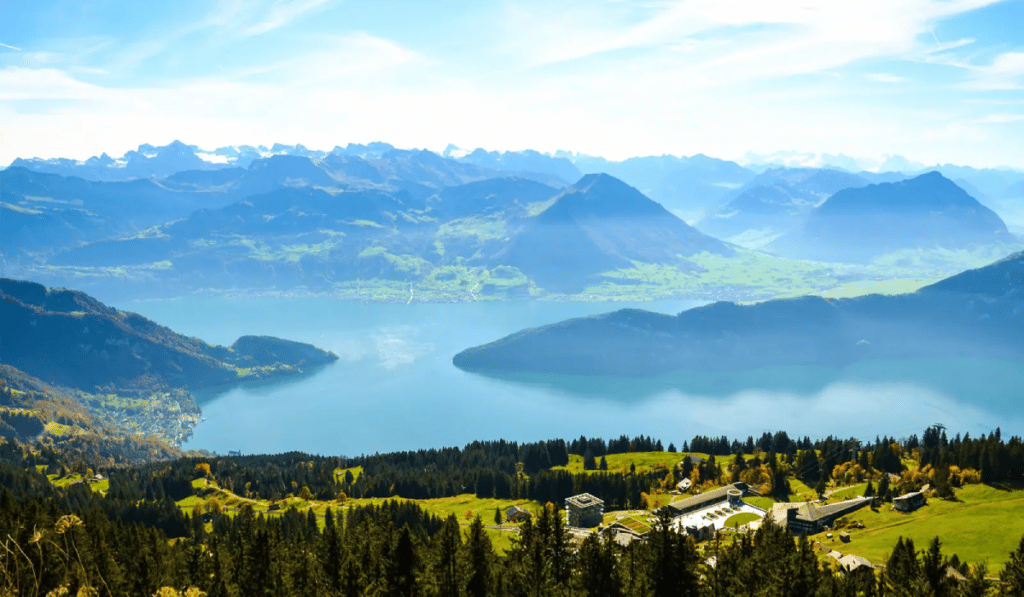 Switzerland is known for its amazing skiing resorts, mountain ranges, lakes, chocolates, and cheese. Not just for family vacations, but Switzerland is also among the top honeymoon destinations in the world.
You can either get into adventurous activities or spend most of your time sightseeing. If you want to try activities like skiing, then winter can be the right time to visit Switzerland.
Things you shouldn't miss:
— Lucerne
— Zermatt
— Ticino
— Bern
— Oberhofen Castle
— Chillon Castle
— Lauterbrunnen
— Jungfraujoch
— Gruyères
— Interlaken
— Grindelwald
Madrid, Spain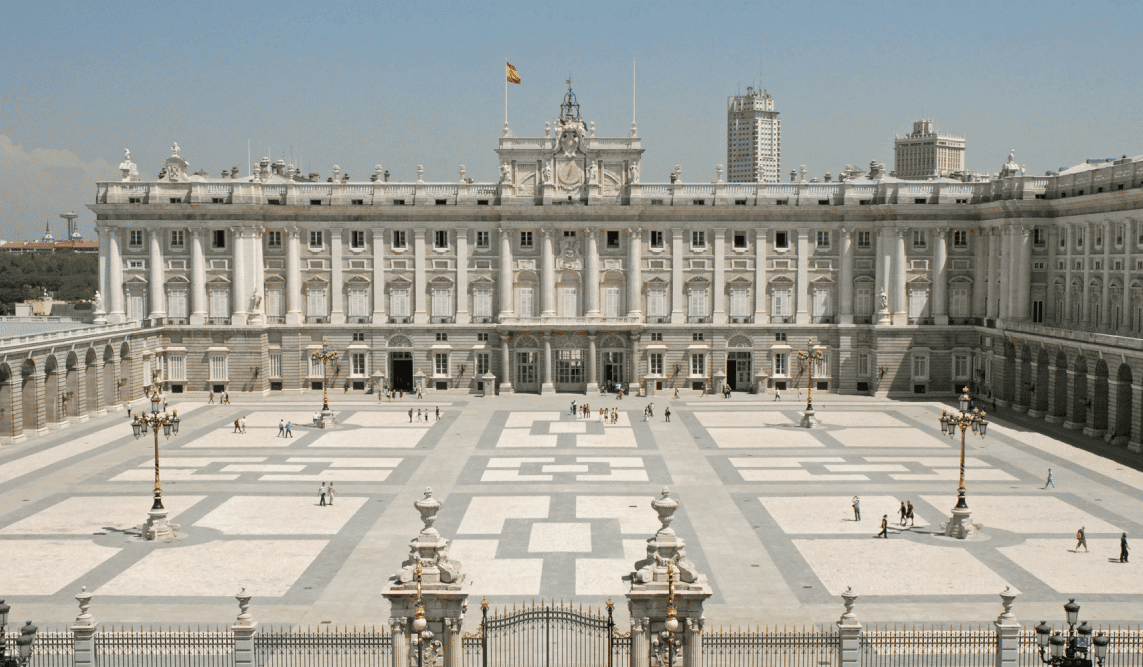 Madrid also has a prominent place in the list of best travel destinations to visit.
With great museums, exquisite nightlife, cultural heritage, historic bars, etc., Madrid will keep anyone busy.
If you are an art lover, you will get lost in the Museo Del Prado, which is the home to more than 7,000 paintings.
Things you shouldn't miss:
— Museo Del Prado
— Parque del Retiro
— Santiago Bernabeu Stadium
— Royal Palace of Madrid
— Museo Nacional Thyssen-Bornemisza
— Museo Nacional centro de Arter eina Sofía
— Gran Via
London, UK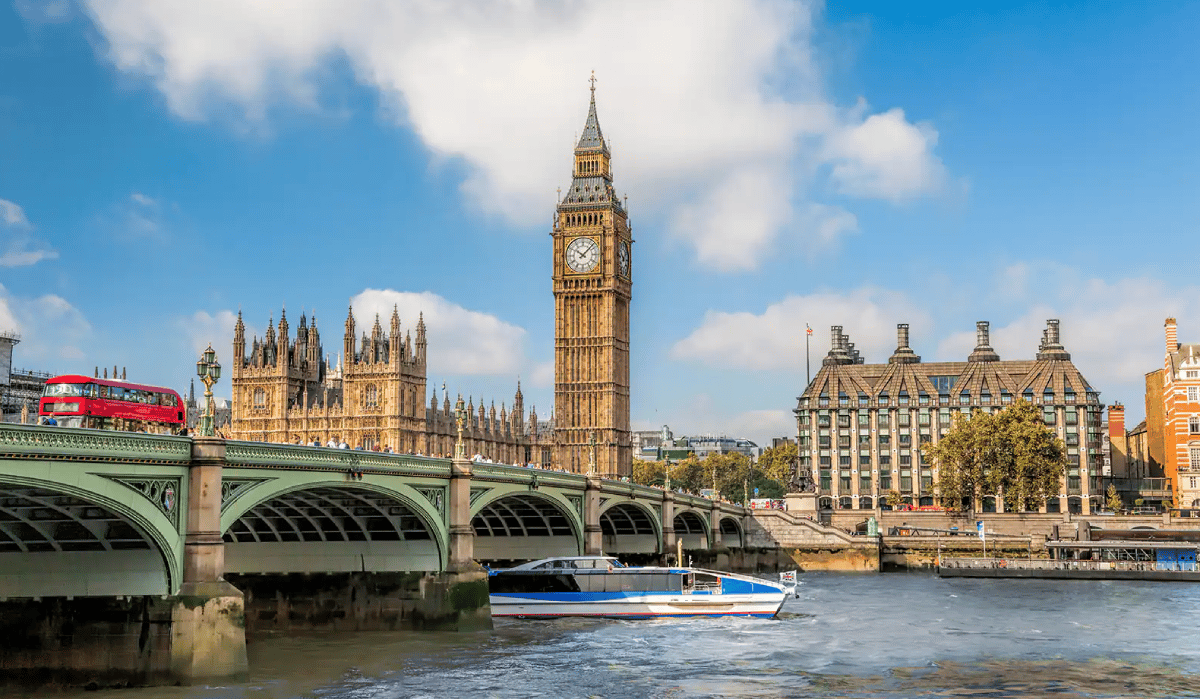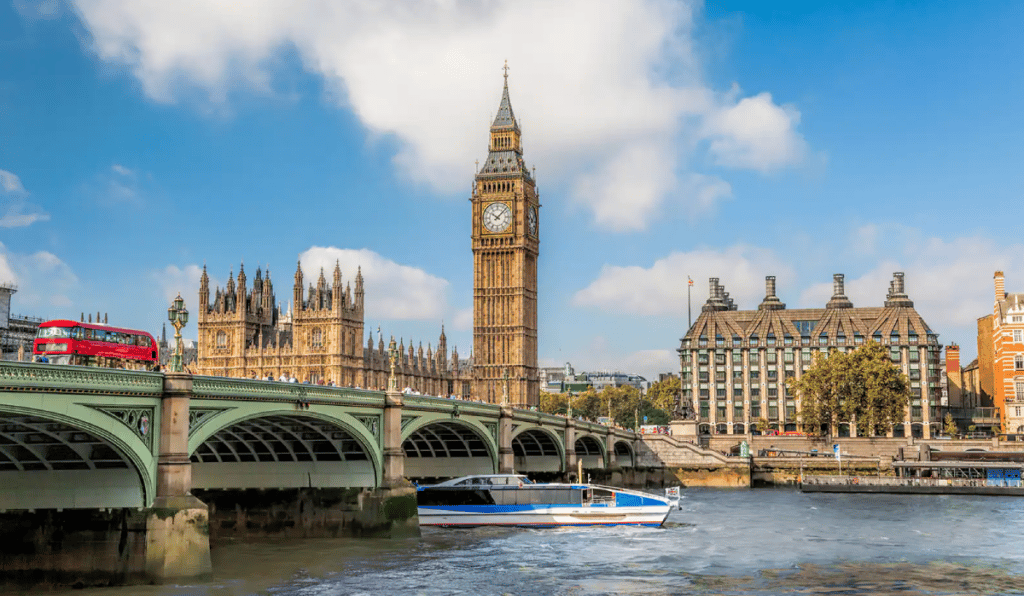 Being one of the biggest and most populous cities in the world, London has a lot to offer to tourists.
Ranging from museums to landscapes to pubs, London can keep you busy with a lot of choices.
It has been found that nearly 17 million people visit London every year.
Things you shouldn't miss:
— The London Tower
— Tower Bridge
— The British Museum
— Big Ben
— Parliament
— National Gallery
— The Victoria and Albert Museum
— Churchill's War Rooms
— Covent Garden
— Hyde Park
India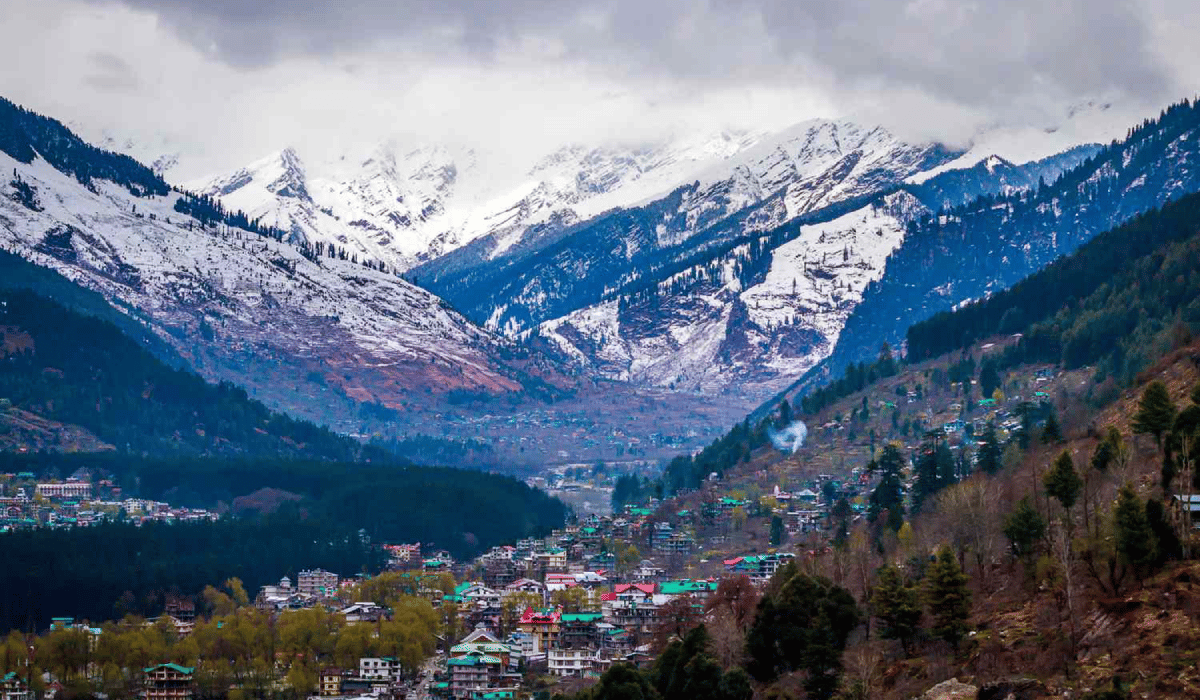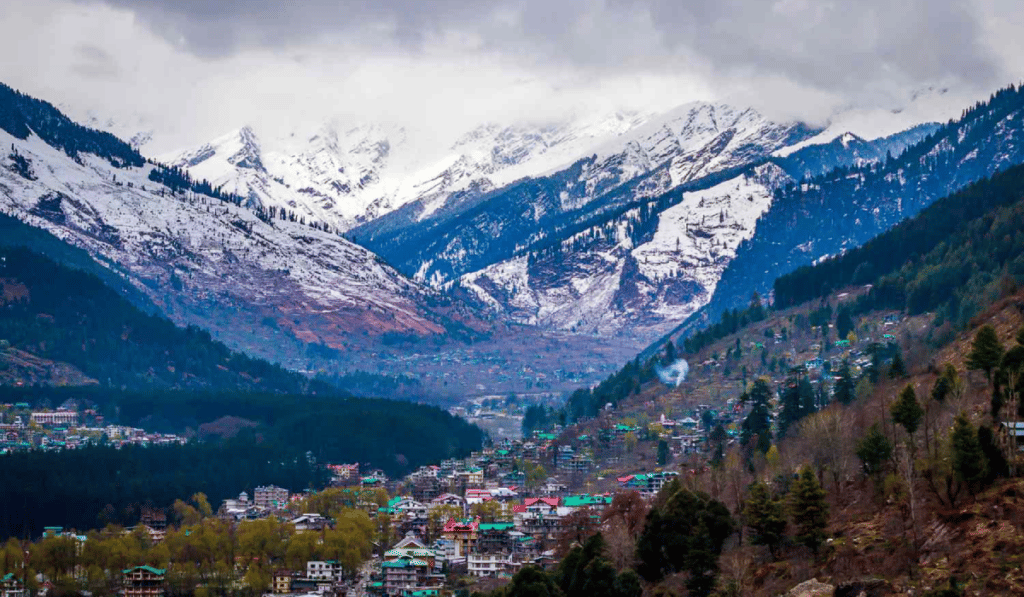 India is a country that is worth visiting if you want to find a ton of choices as a tourist.
With varying diversity, the most exquisite cuisine, lots of activities, and much more, India has a lot to offer.
You can move from one state to another and experience a lot of new things. There are more than a few places in India where you can experience the best moments.
Things you shouldn't miss:
— Agra
— Jaipur
— Munnar, Kerala
— Goa
— Pondicherry
— Andaman & Nicobar Islands
— Manali, Himachal Pradesh
— Coorg, Karnataka
— Lakshadweep
— Kanha National Park
— New Delhi
— Leh Ladakh
— Ooty, Tamil Nadu
— Kodaikanal, Tamil Nadu
— Mahabaleshwar, Maharashtra
Rome, Italy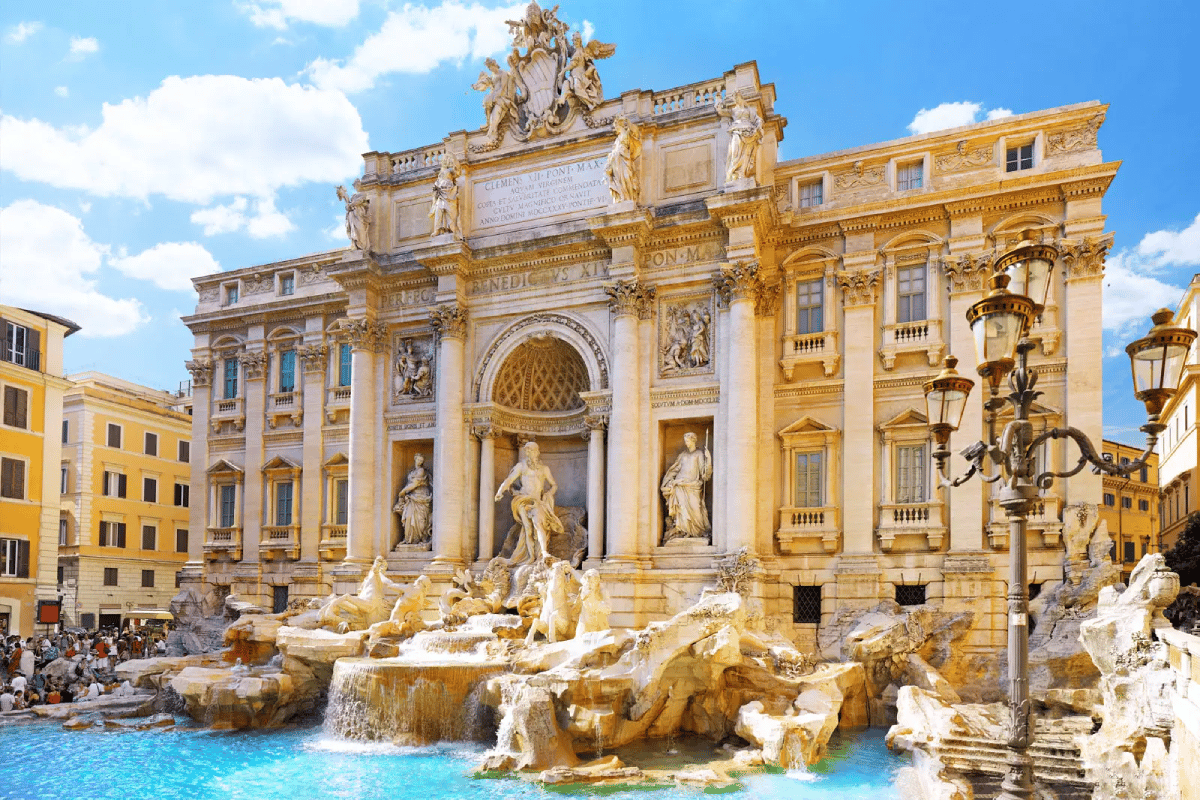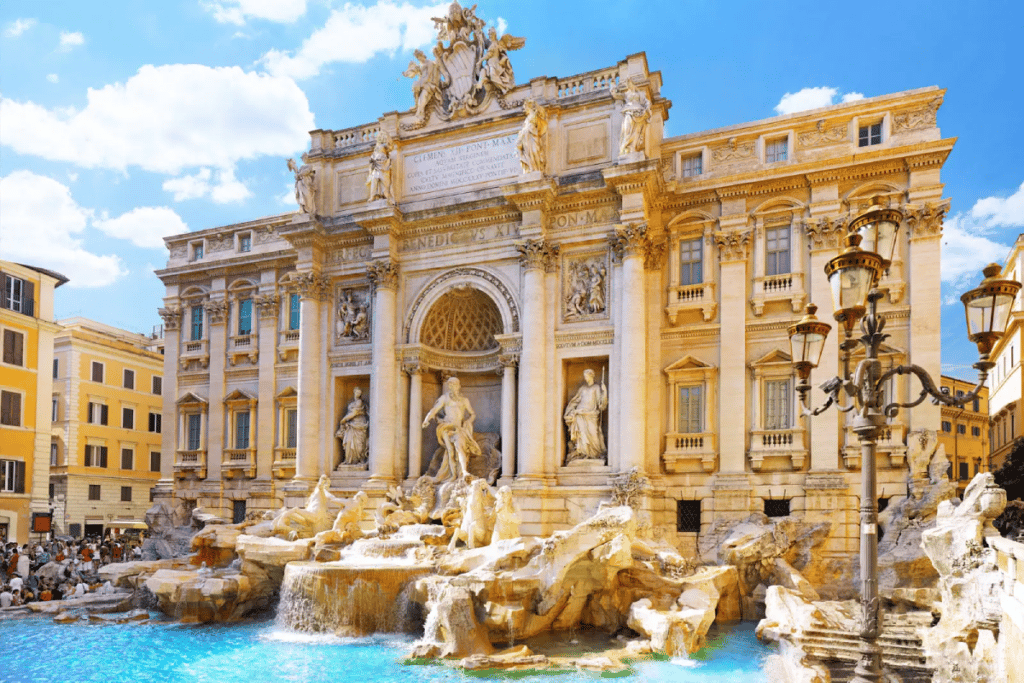 Rome is popularly known for being the origin of Western civilization and Christian culture.
It is also home to some of the most beautiful places in the world such as the Colosseum.
Each year, around 6 million tourists visit the Colosseum alone, making it one of the most-visited monuments.
Rome also stands as the best in aspects like historic places, archaeology, art, religious culture, and food.
Rome is also among the best places to visit in Italy and can be said as a place worth visiting.
Things you shouldn't miss:
— Colosseum
— Trevi Fountain
— The Pantheon
— Roman Forum
— Piazza Navona
— Spanish Steps
— Vatican Museums
— St Peter's Basilica
Paris, France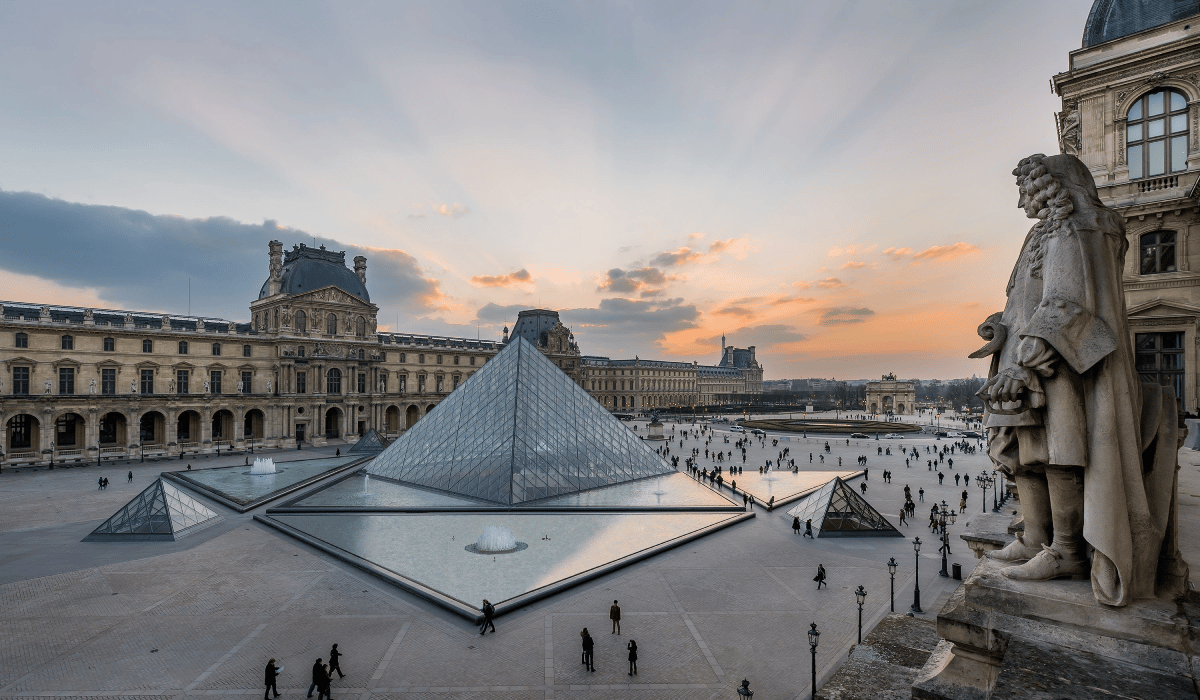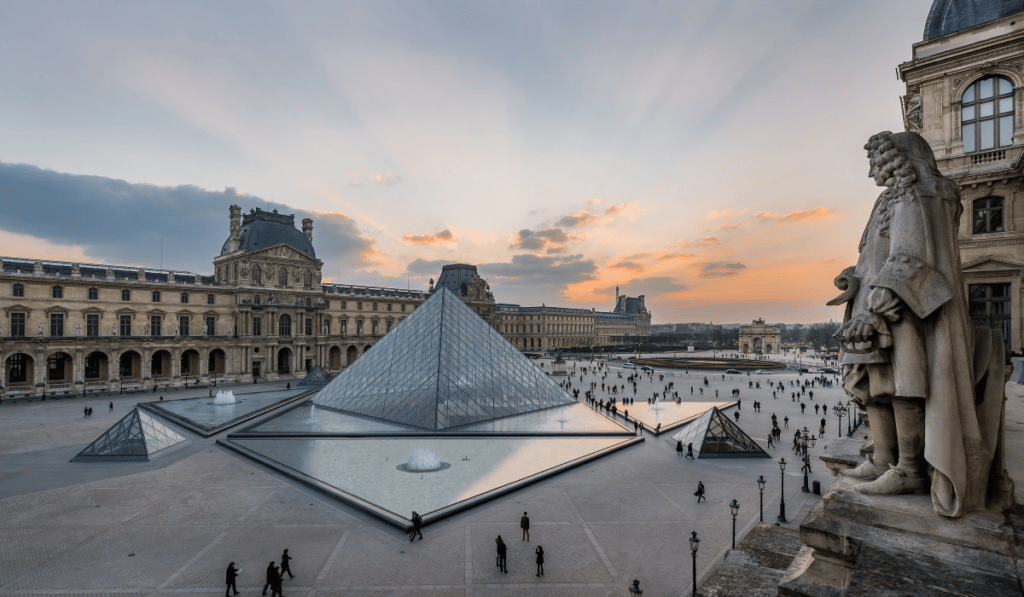 Paris is a combination of culture and romance while being the most beautiful city.
It is worth adding Paris to your bucket list, regardless of whether you are a tourist or a honeymooner.
With nearly 89 million tourists every year, Paris is said to be the most visited city in the world.
There are various places to visit while you are in Paris, and you should not miss the Eiffel Tower at any cost.
Things you shouldn't miss:
— Eiffel Tower
— Notre Dame Cathedral
— Louvre Museum
— Montmartre – Wall of Love
— Moulin Rouge
— Tuileries Garden
New York, United States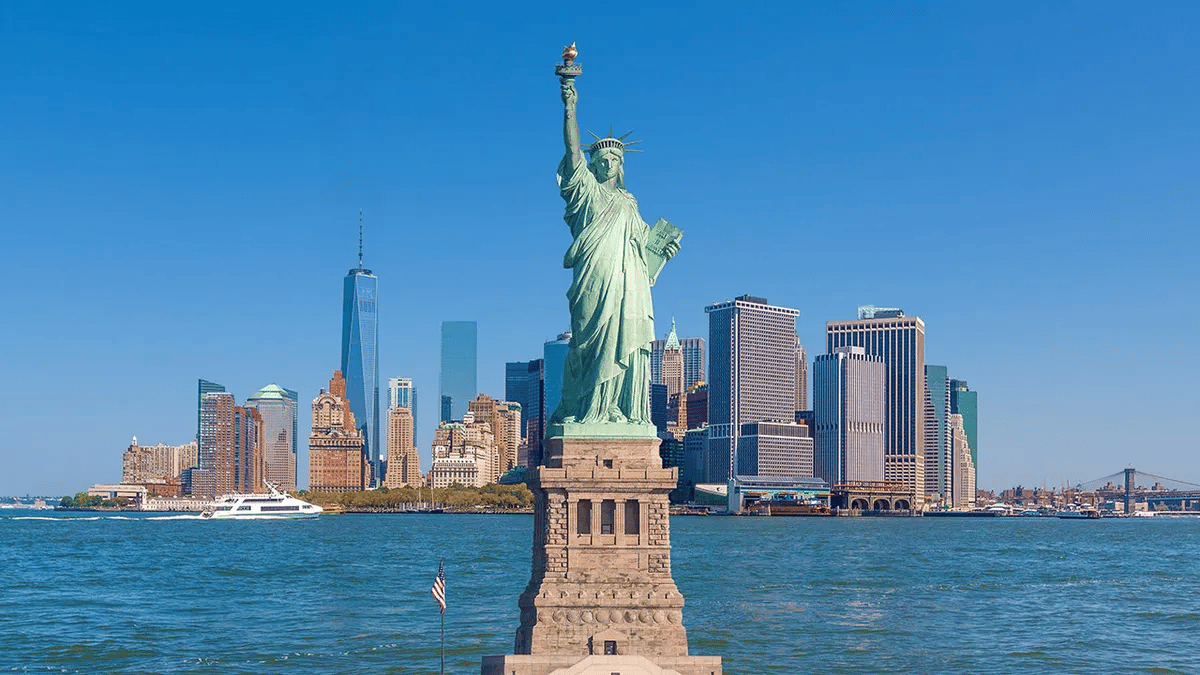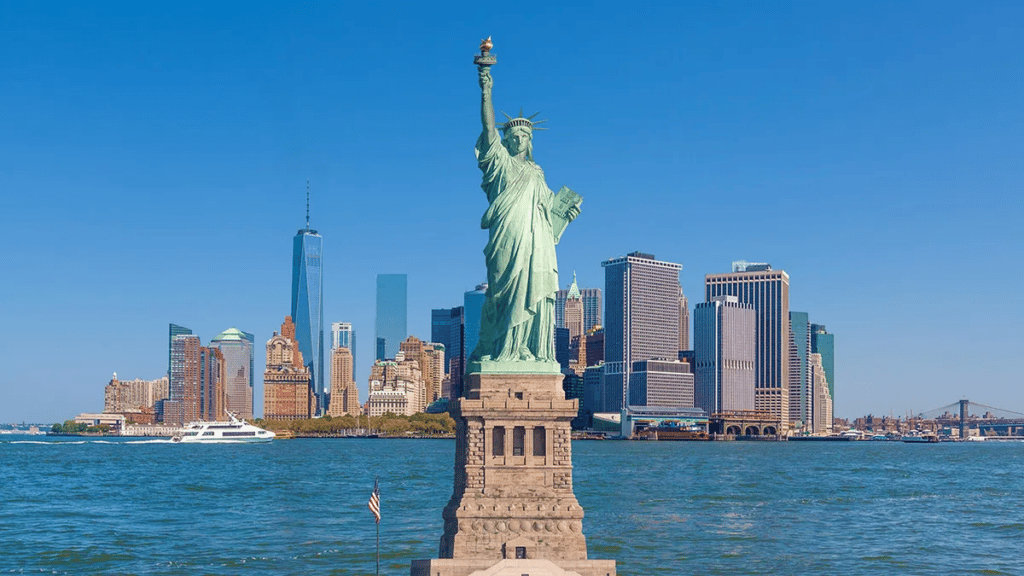 New York, also called the Big Apple, is among the most famous cities in the world.
It is a place with diversified culture as immigrants from all around the world can be found over here.
It is estimated that more than 800 languages are spoken by the people living here. This makes New York the most linguistically diverse city in the world.
Skyscrapers, art galleries, museums, restaurants, etc., are among the various aspects that make it more popular.
While being one of the most developed cities, New York still has a lot of greenery.
Things you shouldn't miss:
— Statue of Liberty
— Central Park
— Brooklyn Bridge
— Ellis Island
— Little Italy
— Chinatown
— The Great White Way
— Museum of Modern Art
— Grand Central Terminal Station
— Times Square
— Broadway Show
Germany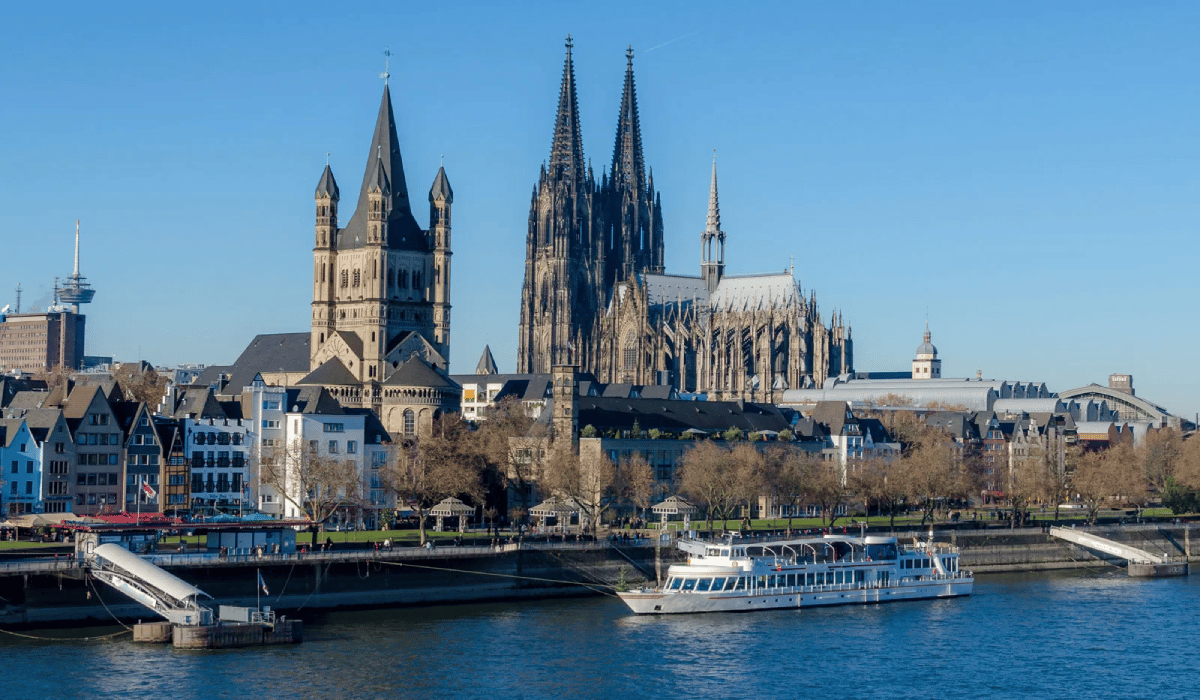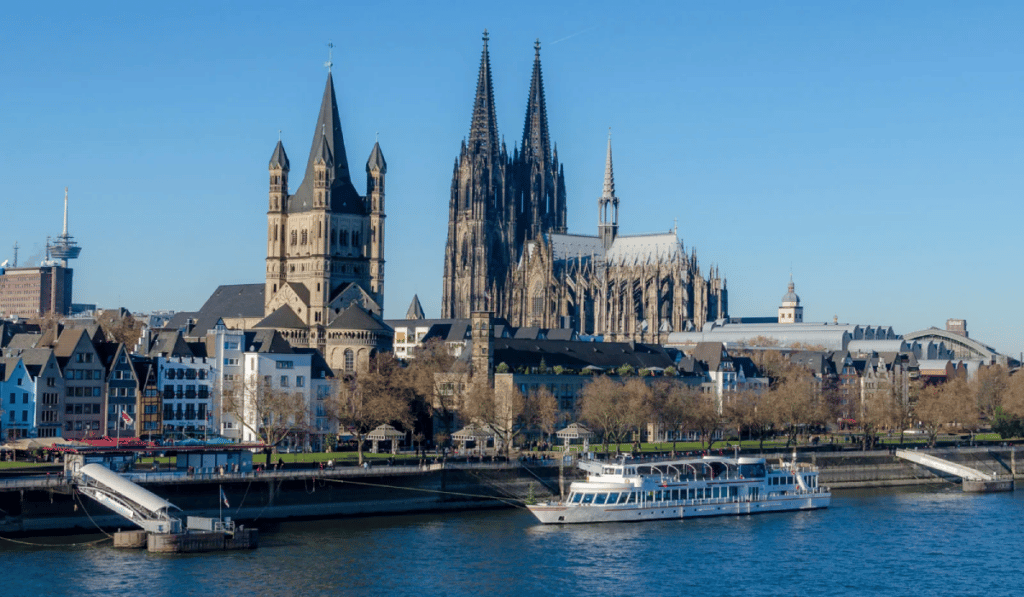 Germany is also on the list of must-visit places as it is home to various tourist destinations such as Berlin, Munich, Rothenburg, etc.
Germany has some of the best castles, cathedrals, monuments, landscapes, mountains, forests, etc.
It is well-known for having the best food and beer, especially beer. If you are an alcoholic and love beer, then Germany is a place that's worthy of your quality time.
Things you shouldn't miss:
— Brandenburg Gate
— Neuschwanstein Castle
— Cologne Cathedral
— Reichstag Building
— Marienplatz
— Europa-Park
— Miniatur Wunderland
— Frauenkirche Dresden
Sydney, Australia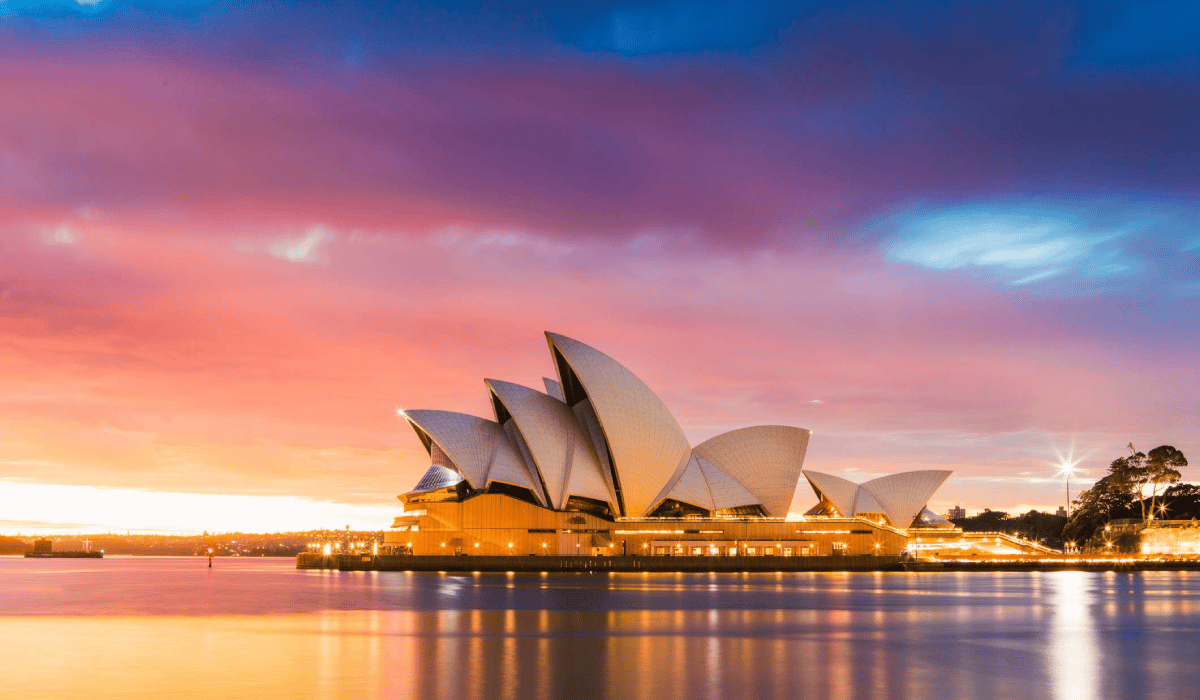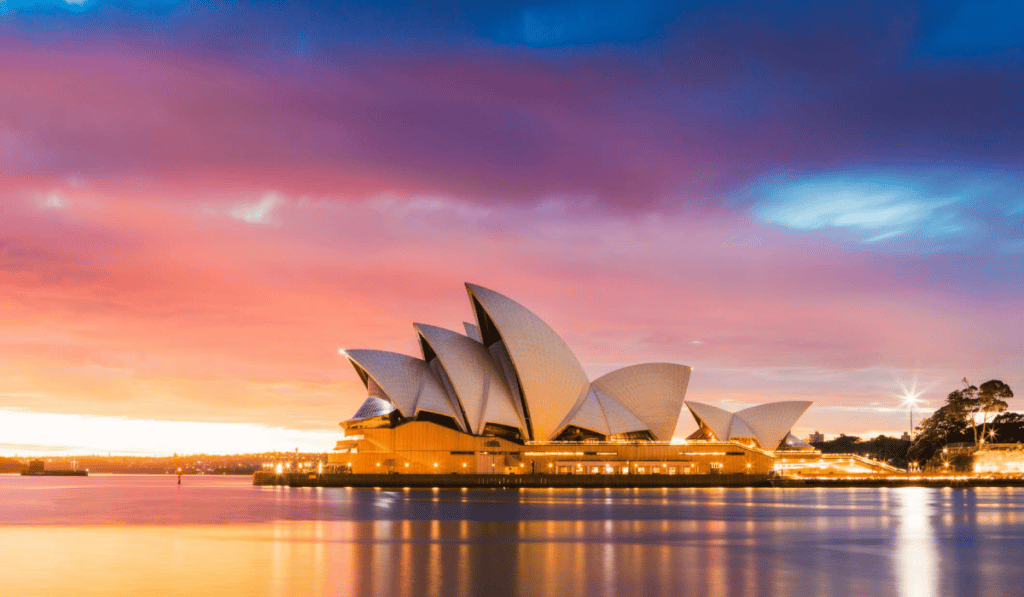 There are many places that are best known as tourist spots, and among them, Sydney has its place.
This multicultural city is popularly known for its tasty food and various shopping locations.
While being one of the most visited tourist destinations in the country, it is also the best holiday destination.
Around 32 million people are said to visit Sydney every year, which lets us know how popular the city is.
Things you shouldn't miss:
— Sydney Opera House
— Harbour Bridge
— Bondi Beach
— Royal Botanic Garden
— Darling Harbour
— Queen Victoria Building
— The Sydney Tower Eye
— Taronga Zoo
Canada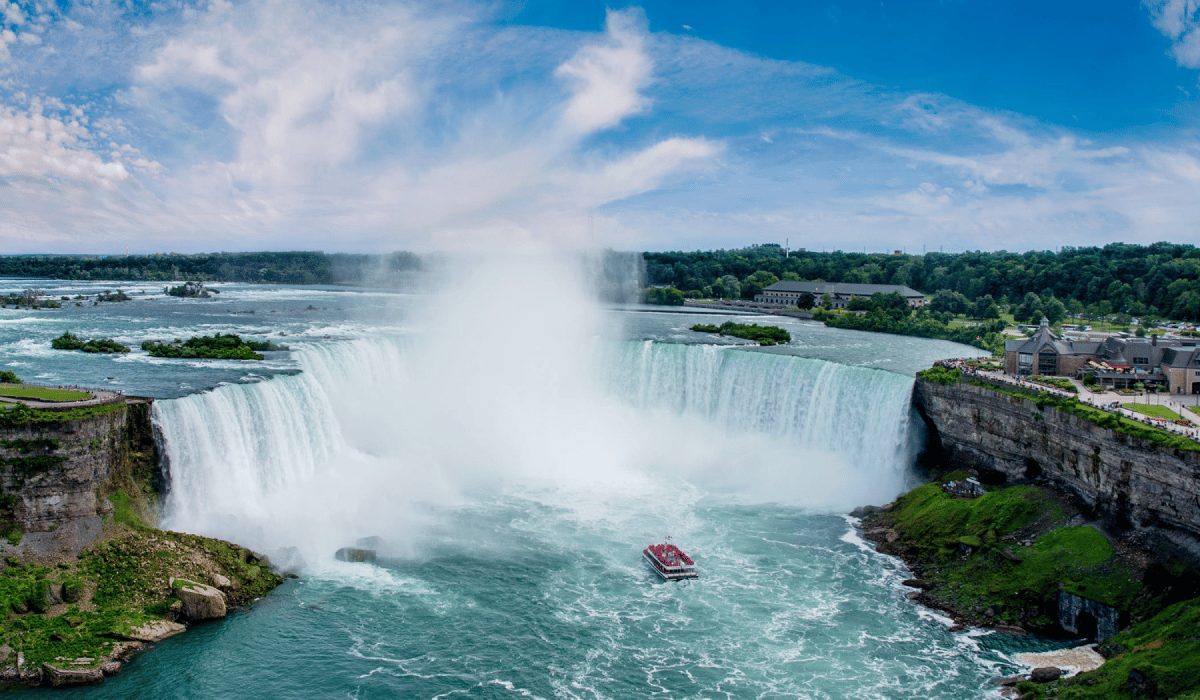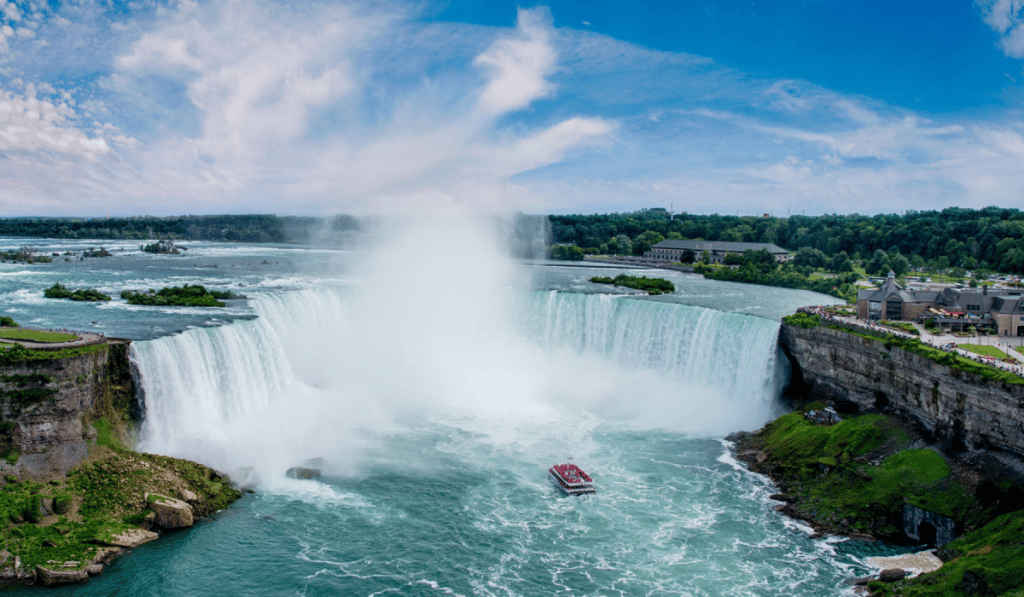 With great natural beauty including mountains, glaciers, lakes, and forests, Canada is a great tourist destination.
Not just the outdoor beauty, Canada also has clean and peaceful cities. Moreover, the people are said to be very friendly, and therefore, you can have the best time visiting Canada.
Especially when it comes to outdoor exploration, Canada can be safely said as an unparalleled destination.
The best time to visit Canada will be in September, October, and November. Especially for a vacation.
Things you shouldn't miss:
— Niagara Falls
— Rocky Mountains
— Banff National Park
— CN Tower, Toronto
— Old Quebec
— Whistler
— Old Montreal
— Vancouver Island
— Bay of Fundy
Malaysia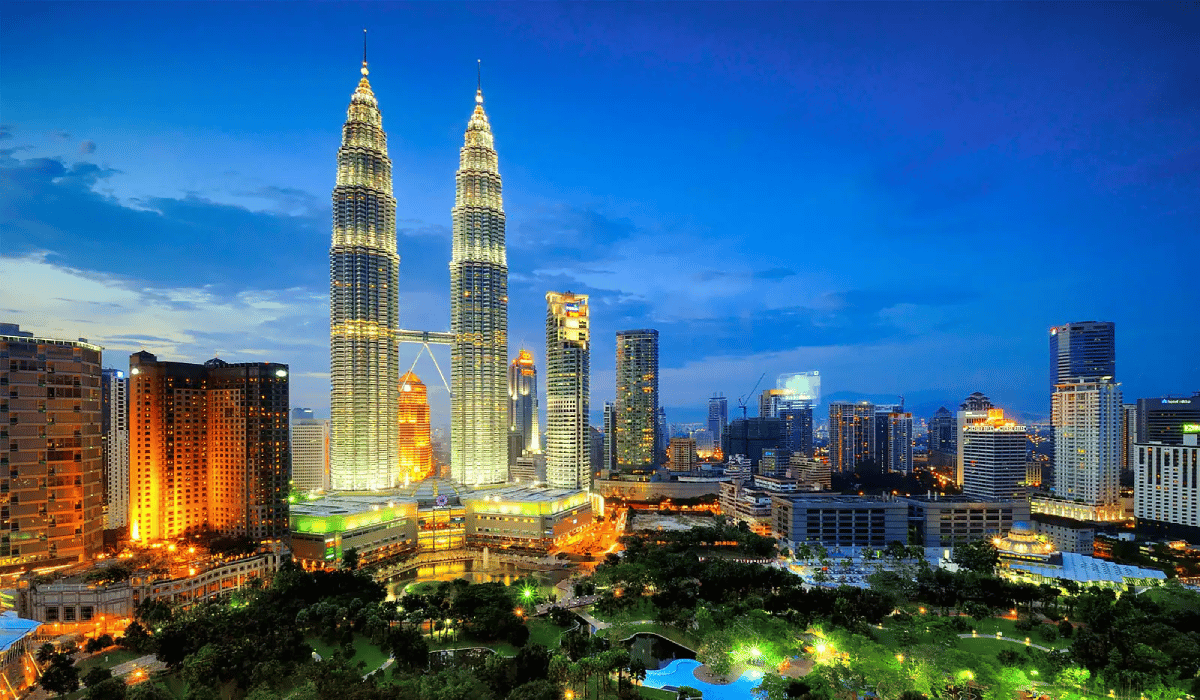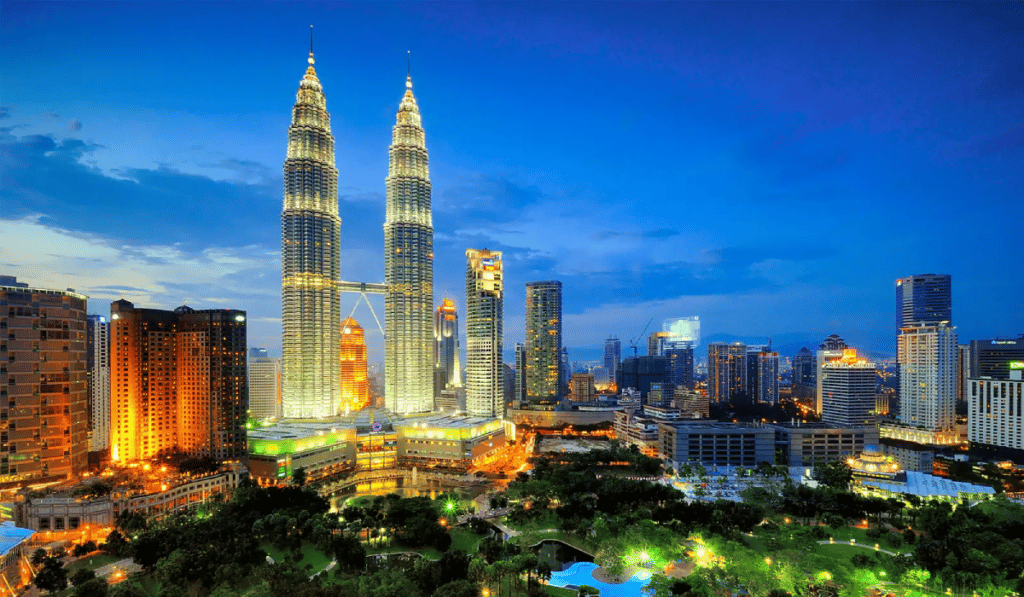 Malaysia is yet another Asian country which consists of some of the best beaches and forests.
You can even get fascinated by the colonial architecture of the country as well.
Malaysia is a country of many races, and multiculturalism is one of the best things about the country.
It has tropical weather throughout the year making it a great destination during the winter as well.
Tourists can find beautiful islands, mountains, lakes, and beaches, and alternatively, it also has some great shopping malls.
Things you shouldn't miss:
— Langkawi Island
— Mount Kinabalu
— Food in Penang Street Markets
— Malacca
— Twin Towers in Kuala Lumpur
— Islands of Perhentian
— Jungle Trekking
— Parties in Kuala Lumpur
Budapest, Hungary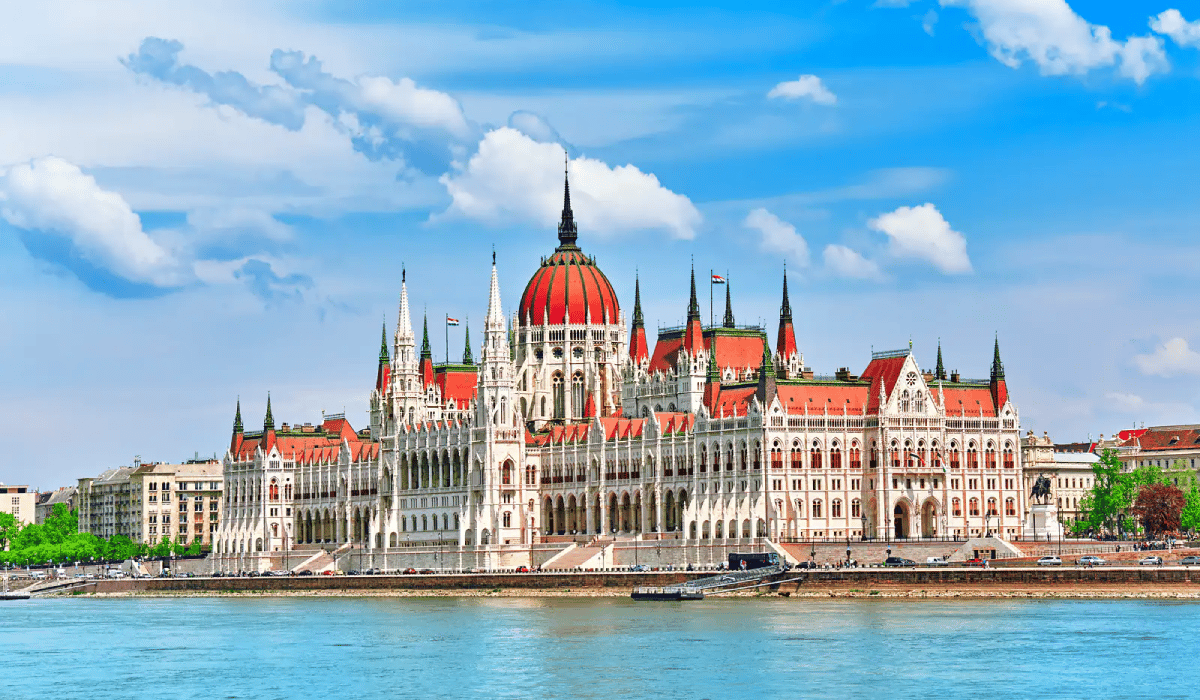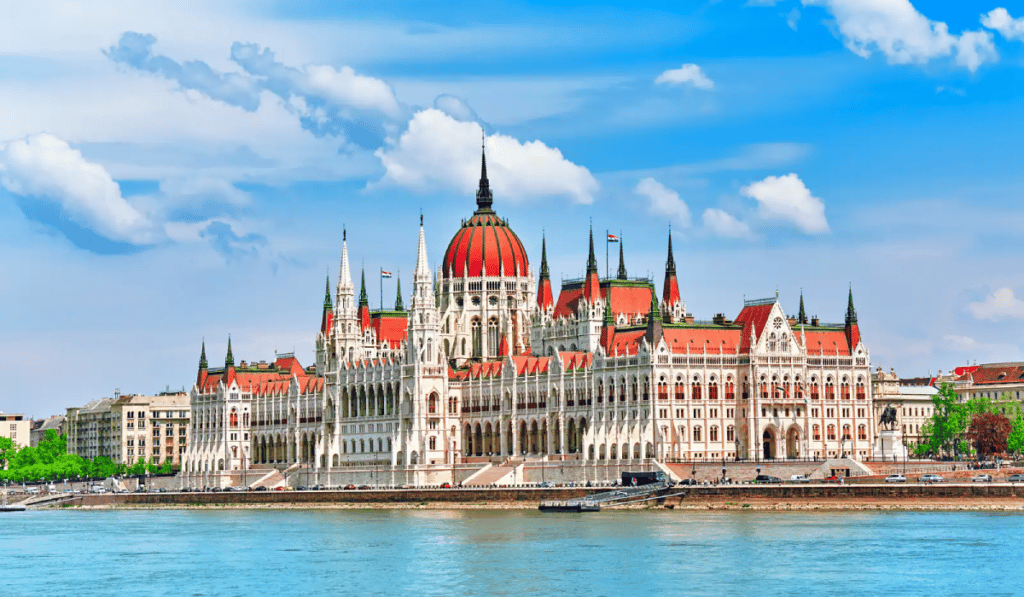 Budapest is known for various its rich culture, underground caves, the Danube River, and much more.
If you are a spa lover, then you must travel there at least once because it is the world's spa capital.
The local cuisine of Budapest is also said to be one of the best available in the world.
Another great factor in going to Budapest is that it's known to be budget-friendly.
Although the prices of everything have risen significantly, it is still more inexpensive than in most European cities.
May, June, September, and October are some of the best months for tourists to visit Budapest.
Things you shouldn't miss:
— Hungarian Parliament Building
— St. Stephen's Basilica
— Széchenyi Thermal Bath
— Heroes' Square
— Central Market Hall
— Széchenyi Chain Bridge
— Fisherman's Bastion
— Buda Castle
— Matthias Church
Some other countries for tourists:
— Tokyo
— Dubai
— Netherlands
— Ireland
— Vietnam
Bottom Line
There are way too many beautiful places and countries on this earth that can't be listed in a single post.
Each country has its very own unique cities, regions, monuments, etc., and none of them is to be underestimated.
While travelling to other countries as a tourist, there are essential things to be done.
— Conduct your research about the destination, especially regarding what not to do and what to avoid.
— Remember that you are a tourist and drawing too much attention to yourself might not be a good idea.
— Always keep important documents such as your passport and visa with you, at all times.
— Always tell your whereabouts to your family or friends while going to new places.
— Don't rely too much on public Wi-Fi unless necessary as such networks are susceptible to cyber-attacks.
— While staying at a hotel, always make sure that everything is safe.
— No matter where you are, at a hotel or outside, be wary of your surroundings.
It is always a great idea to hire a guide who can assist you with all of your needs during your holiday.
Nowadays, everything is online, and therefore, you can easily find a nice tour guide. Try to choose someone who has many good reviews and knows your language.
By creating a budget for your holiday, you can always plan and won't have to deal with the shortcoming of money.
As you are new to that place, you may not know when you will need money. Hence, try to have some more money in the account or at hand to deal with your needs.
Like I said in the beginning, travelling to another place and spending quality time is necessary.
By taking the necessary precautions I've just mentioned, you can always have a great time anywhere.
I strongly hope that you were able to find the information provided in this article helpful.
Are you looking for a financial advisor who can attend to your investment needs and help you achieve financial freedom?
Do you seek someone who can offer top-notch services when it comes to investments, financial advice, or wealth management?
Don't worry. I'm here to help.
I offer tailored financial solutions to my clients so that they can overcome financial difficulties.
Don't hesitate to contact me if you want to find out whether you can benefit from my services.
Pained by financial indecision? Want to invest with Adam?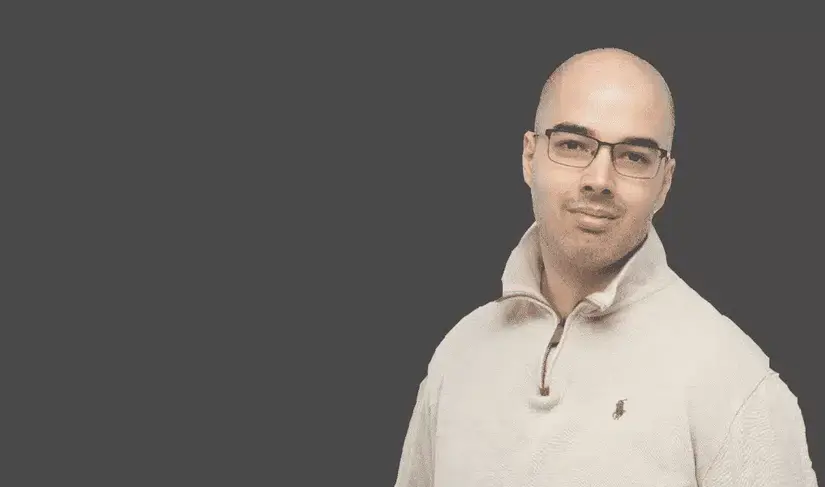 Adam is an internationally recognised author on financial matters, with over 588.1 million answers views on Quora.com and a widely sold book on Amazon and a contributor on Forbes.