Best Online Business Ideas 2023 (Part 1)
Today, I am going to discuss some of the best business ideas that'll make you money in 2023.
You should remember that these ideas are provided as a reference, and whether or not you succeed in a business depend on various factors.
However, these businesses are in the boom and offer a general idea for those who are confused about which business to start.
Starting a business comes with a lot of hurdles, yet these businesses (being online) require a lesser amount of capital to start.
The main objective of providing this information is to assist the people who have lost jobs recently due to layoffs.
Additionally, these business ideas do come in handy for people who wish to start a business on their own.
Having said that, let us begin discussing the best small online business ideas for 2023, which are deemed profitable.
If you are looking to invest as an expat or high-net-worth individual, which is what I specialize in, you can email me (advice@adamfayed.com) or WhatsApp (+44-7393-450-837).
Dropshipping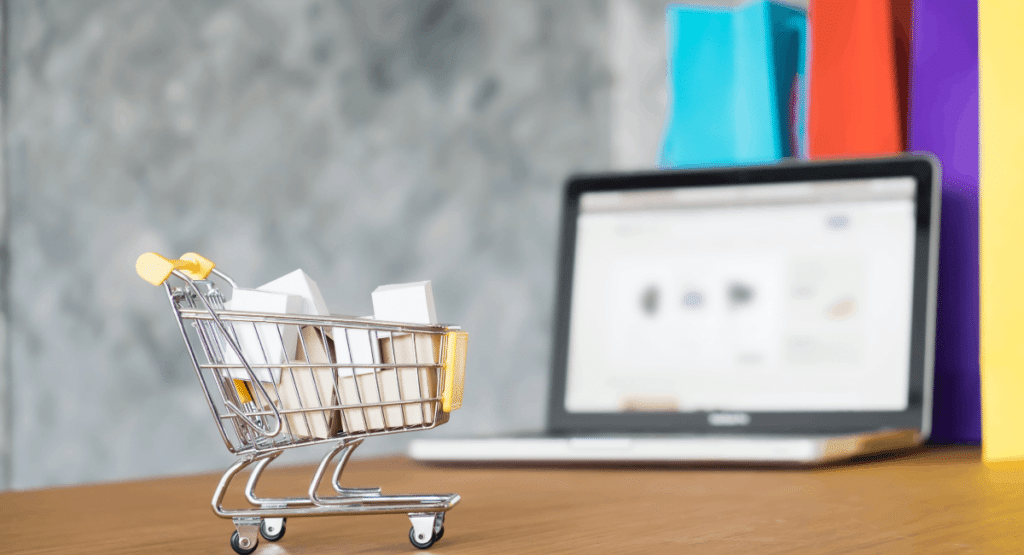 Nowadays, Dropshipping has become one of the popular online businesses to make money.
You might have heard about dropshipping every now and then over the past few years, especially from YouTubers.
Dropshipping is the retail method of fulfilling online orders where the online store doesn't hold the inventory of the products that it sells in stock.
Rather than that, when a customer places an order, the store purchases the item from a third-party supplier.
The third-party supplier is usually a wholesaler or a manufacturer who manages the inventory.
The person responsible for dropshipping has it shipped directly to the customer based on their order.
In this way, the person involved in dropshipping doesn't have to handle the products themselves.
The supplier takes care of the inventory, packing, and shipping, which are deemed essential aspects of an online order.
This usually reduces the costs involved and makes it easier to start an e-commerce business.
It is made simple as the seller (who is dropshipping) doesn't have to invest in inventory or deal with the hassle of storing and shipping products.
As I said, dropshipping has become a popular business model in recent years, especially for entrepreneurs who want to start an online store.
Such people don't have a lot of capital to invest upfront, which is required for storage, management, packing, and shipping of the products.
However, dropshipping is not as easy as one might think because it does come with some risks and challenges.
Some of the difficulties of dropshipping include finding reliable suppliers and managing customer expectations.
This is a paramount aspect regarding online orders as online orders gain popularity through aspects such as shipping time and product quality.
Freelancing
Freelancing is a type of work arrangement between an individual (who is a professional in a certain skill) and a client.
The person who specializes in a certain skill is referred to as a freelancer and offers their services to clients on a project-by-project basis.
This is contrary to the employees who are employed by a single company and have to work within the hours specified by the company.
Before the COVID-19 pandemic, employees generally have to attend the office and work for a specific period of time (9 to 5 during the weekdays).
However, freelancers do have the flexibility of working during their own hours at the place they want.
The main obligation of a freelancer is to complete the work provided by the client within the given time-frame.
Nowadays, freelancing is gaining a lot of popularity because of its perks and the flexibility of the work schedule.
Freelancers are self-employed and typically work remotely, offering a range of skills and services.
There are a certain set of skills with which freelancers are usually involved, such as writing, graphic design, software development, and consulting.
Apart from setting their own rates and schedules, freelancers may work for multiple clients at a given time.
They handle their own taxes, insurance, and other business-related expenses, unlike a traditional employee.
Freelancing can offer individuals greater flexibility and control over their work, as well as the potential for higher earnings.
However, it also requires self-discipline, strong communication skills, and the ability to manage multiple clients and projects simultaneously.
Freelancers tend to be more efficient compared to an employee because they only get paid after providing satisfactory results.
Nowadays, freelancing has a lot of competition in various sectors, and if you want to become a freelancer, it is suggested to master a skill prior to applying for projects.
There are a wide range of freelancing platforms that are available for individuals such as Upwork, Fiverr, Freelancer, etc.
Some of the top-paid freelancing skills according to the information provided by Upwork include:
Machine Learning
— Data Analytics
— Mobile App Development
— Virtual Reality
— Video Production
— Product Management
Ultimately, it is wise to master two or more skills as a freelancer rather than relying on a single skill.
This would allow you to access more opportunities compared to what you can get from a single skill.
You should also start with a low paying project and complete multiple projects of the same nature.
This allows you to have the experience you need, which allows you to land high-paying jobs in the future.
Blogging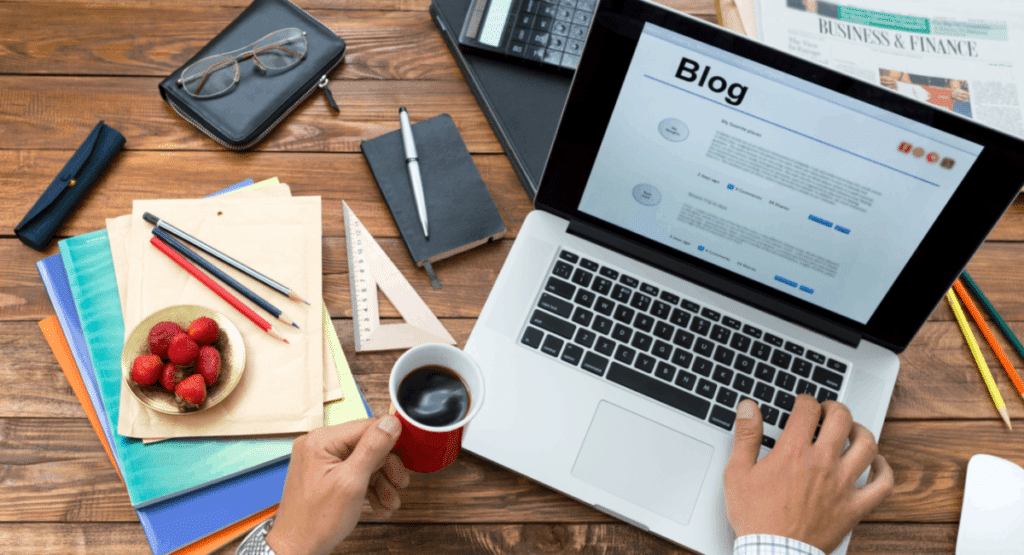 The Internet has become an important platform for people to earn money online, and one such way to earn money is through blogging.
Bloggers are known to generate an income of around $100 to $10,000 on a monthly basis, depending on their audience.
The basic skills necessary for starting a blog include writing, content marketing, and SEO.
Starting a blog can be a great way to share your thoughts, ideas, and expertise with the world.
According to certain reliable sources over the internet, here are some useful tips for you to get started on your blog:
To begin with, decide on a specific topic or area of interest that you want to focus your blog on.
This will allow you to attract a specific audience and establish yourself as an expert in the field that you have chosen.
There are multiple blogging platforms available, out of which popular ones are WordPress, Wix, Squarespace, etc.
Before selecting a platform, have an overview of the features and the ease of use, which allows you to find out which platform is advantageous for you.
Choose a domain name that reflects your blog's theme and personality, or the specific niche in which you are trying to concentrate.
You will also need to choose a web hosting service that will provide the necessary storage and bandwidth for your blog.
Different types of blogs have different requirements regarding storage and bandwidth. It is wise to start with the basic options available before you gain a certain amount of audience.
Choose a theme or design that suits your blog's style and add any necessary plugins or widgets to enhance its functionality.
Start creating blog posts that are informative, engaging, and relevant to your niche. Make sure to optimize your content for search engines by including relevant keywords.
Share your blog on social media, join blogging communities, and network with other bloggers in your niche to gain more exposure.
Respond to comments, ask for feedback, and build relationships with your readers to keep them coming back for more.
eBooks
eBooks can be a lucrative way to make money online, which has been a proven method over the past few years.
In fact, many authors and entrepreneurs have built successful businesses around selling eBooks, which are related to a specific topic or their own business.
Authors can sell their eBooks directly to readers through their own websites, online marketplaces, or social media platforms.
In this way, they can earn a higher percentage of the profits compared to traditional publishing methods.
Authors who publish their eBooks through traditional publishing companies can receive royalties on the sales of their eBooks.
The amount of the royalty that an author receives will depend on the contract and the publisher.
In general, the royalties that can be earned by an author through publishing methods range from 10% to 25% of the retail price.
Authors can also make money through affiliate marketing by promoting other people's eBooks or related products.
By doing so, they usually receive a commission on sales generated through their affiliate link.
eBooks can also be used as a lead-generation tool to attract potential customers to a business.
By providing a free eBook that offers valuable information or solves a problem, businesses can build a relationship with potential customers.
This, in turn, helps the author promote the products or services of an affiliate company.
The income potential of eBooks will depend on various contributing factors like:
— Quality of the content
— Size of the target market
— Marketing strategy
However, with the proper approach, eBooks can be a profitable and sustainable source of online income.
Online Store
Online stores are yet another way of making money through an online business.
Indeed, an online store can be profitable, yet its success of it will depend on various contributing factors.
Some of the influencing factors include the business model, product selection, target market, marketing strategy, and customer service.
Given below are some factors to take into consideration while determining whether an online store can be profitable or not.
The specific business model you choose will have a huge impact on the profitability of your online store.
Dropshipping and print-on-demand models, for example, may have lower profit margins.
However, such endeavors would require less upfront capital on par with the requirements for buying inventory upfront.
Always try to select products that have a high demand and profit margins so that you can increase the profitability of your online store.
It is wise to research the markets in order to identify the products that are in demand and have a possibility for profits.
The target market will also play a crucial role in affecting the success of your online store.
Because of that, try selecting a niche market with a strong interest in your products to increase your chances of success.
Marketing plays an important role in the profitability of your online store to get access to more buyers.
Go ahead with a marketing strategy that concentrates on your ideal customers and incorporates various channels.
The success of your online store can be improved through access to social media, email marketing, and influencer partnerships.
Last but not least, excellent customer service can help you gain more customers and generate repeat business.
Make sure to respond promptly to customer inquiries and complaints and offer a clear return policy.
This would create a sense of trust and reliability among your customers who can become your potential customers in the future.
By taking these factors into consideration and executing a solid strategy, an online store can be profitable.
Thrifted Goods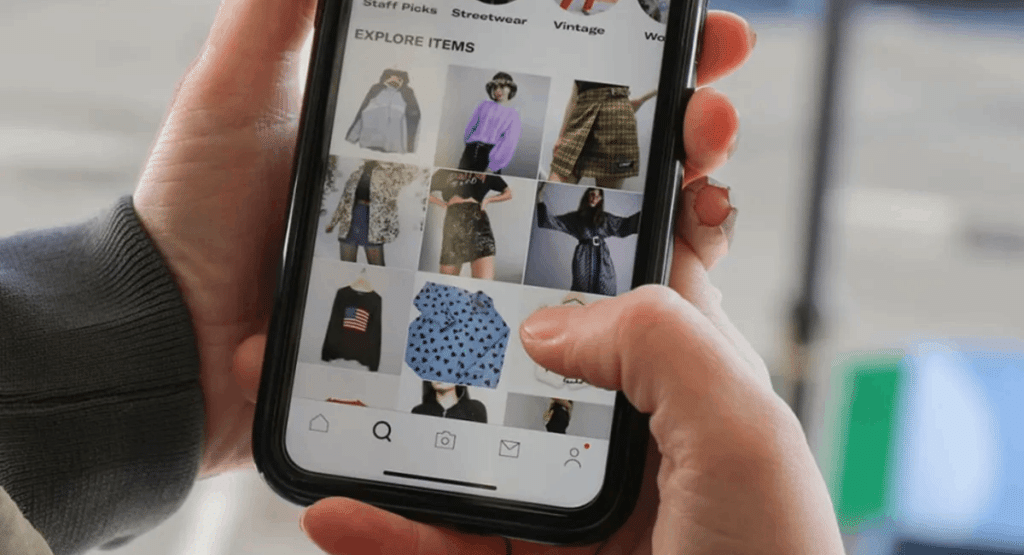 Making money through thrifted goods is underrated, yet an effective way of making money.
This involves purchasing second-hand items at a low price and reselling them at a higher price.
This can be done through various channels, and as we are discussing online methods, online marketplaces or social media platforms can be the best way.
In contrast to online, brick-and-mortar stores are another way of making money through thrifted goods.
Listed below are certain steps to be taken into consideration while trying to make money through thrifted goods.
Have thorough market research in order to identify items that are in demand and have a resale value.
For instance, you may be able to get your hands on things such as watches, electronics, and branded clothes, which would gain more profits.
By doing this, you can focus on items that are going to be sold quickly, and that too, at a higher price.
Evaluate your budget for purchasing thrifted goods so that you can sell them later.
Consider the cost of the items, any necessary repairs or cleaning, and any fees associated with the resale platform.
Visit thrift stores, garage sales, estate sales, and online marketplaces to find items that are likely to make profits upon resale.
Try to find items that are in good condition that have a resale value, which makes it easy for you to earn money by selling them.
Once you've purchased thrift goods, clean and repair them (if necessary) in order to increase their value and make them look attractive to buyers.
Decide on a platform to sell your thrift goods, such as eBay, Etsy, Instagram, Facebook, or any other social media platform.
It is always important to take certain aspects into consideration such as the platform's fees, audience, and ease of use.
Set a price for your thrifted goods based on their condition, rarity, and demand in the market.
If you find it hard to place a value on them, search for the prices of similar items to get an idea of what buyers are willing to pay.
Promote your thrift goods through social media, email marketing, and paid advertising to attract potential buyers.
If you follow the steps mentioned above and be focused and persistent, you can make money through thrifted goods.
Nonetheless, it's important to note that the success of the thrift shop business will depend on various factors.
Homemade Goods
Another way of making money online is through homemade goods, which involves creating handmade products and selling them to customers online.
This can be done through various channels, such as online marketplaces, auction sites, or social media platforms.
Given below are some steps to consider when trying to make money through homemade goods.
First of all, select a product or products to create, such as jewelry, candles, soap, or knitted items.
Make sure that you are selecting the products that have a demand and are deemed to be profitable.
Without a specific plan, there is no advantage to starting a business, and therefore, develop a business plan that suits you.
This means the plan should comprise your goals, target market, pricing strategy, marketing plan, and financial projections.
By doing this, you will stay organized and goal-oriented in achieving your business objectives.
Purchase high-quality materials to create your homemade goods because you can stand as the best among your peers in the industry.
Always factor in the cost of materials when setting your prices to ensure a profit so that you get an evaluation of the costs and profits.
Try to manufacture your homemade goods with care and attention to detail, and so that they would profit your customers.
One of the major drawbacks of homemade goods is that people don't test them before launching them.
Try to avoid this mistake, and make sure that your products ensure quality and durability.
Most people fail regarding their homemade goods businesses when they become too greedy and opt for higher prices.
Always make sure that you are selling your products for a fair price based on the cost of materials, time invested, and market demand.
If you are not aware of the general prices, try researching the prices of similar items to get an idea of what buyers are willing to pay.
Choose a platform to sell your homemade goods, such as Etsy, Amazon, or your own website.
You can even post such goods on your own social media handles such as Instagram, Facebook, and so on.
Unless you opt for free services, take note of the platform's fees, audience, and ease of use when making your decision.
It is always hard for a business to gain more buyers on its own during its initial stages, and at such times, marketing comes in handy.
Try opting for services related to promotion so that your homemade goods are bought through social media and paid advertising to attract potential buyers.
By following necessary measures and following these steps, and staying focused and persistent, you can make money through homemade goods.
Nevertheless, it's essential to make sure that the success of a business will depend on certain contributing factors.
Some of those factors include the quality and demand of the products and the effectiveness of your marketing and sales strategies.
Online Printing Business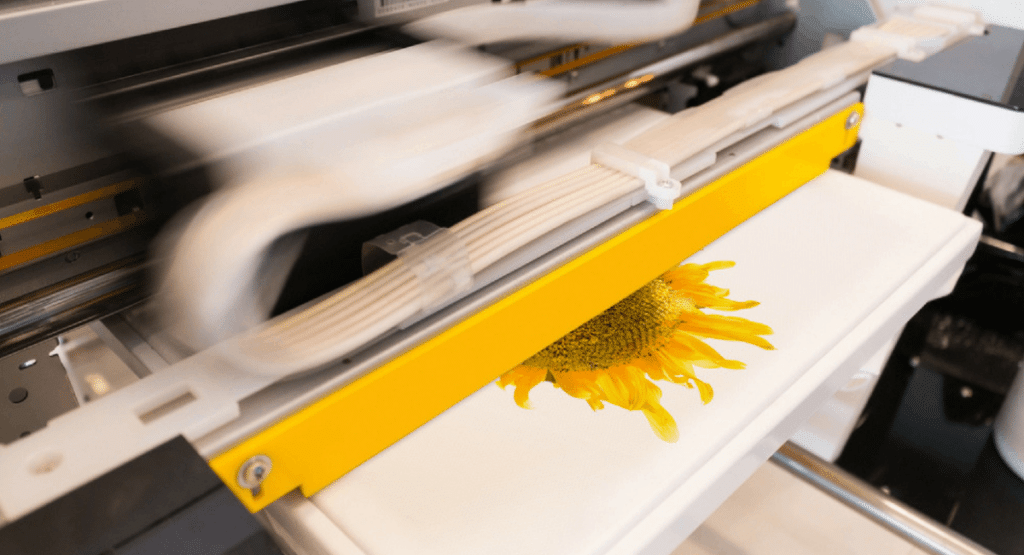 Starting an online printing business can be a profitable way to make money, which most people don't know about.
An online printing business is a type of business that offers printing services through a website or an online platform.
Customers can upload their designs or choose from pre-made templates and place an order for printed materials.
Such orders can be placed for various types of requirements such as business cards, flyers, brochures, posters, stickers, T-shirts, mobile cases, and more.
In contrast to the complexity that you might assume, an online printing business processes the order, prints the materials, and delivers them to the customer's doorstep.
One of the major beneficial aspects of an online printing business is that it allows customers to order printing services conveniently.
This can be done from the comfort of their own home or office, which can't be accessed by shopping in-store.
At the same time, it also provides business owners with the flexibility to operate from anywhere just with the help of an internet connection.
Online printing businesses often work with printing companies that handle the printing and shipping of materials.
However, online business takes care of aspects such as marketing, customer service, and website management.
Bottom Line
These are just a few of the beneficial business ideas available for those who want to start a business online.
I will do another article in which I will cover some more online profitable businesses that require lesser capital and offer more profits.
That being said, I strongly hope that the information provided within this article was helpful to you in finding the information you needed.
Do you belong to the category of high-net-worth individuals searching for wealth management solutions to expand your riches?
Alternatively, are you an expatriate professional seeking assistance with investment decisions or portfolio management?
My area of expertise lies in providing exceptional financial solutions that prove to be advantageous for clients in need of such services.
I primarily focus on services related to retirement planning, economic security, and higher returns than traditional bank accounts.
Over the past decade, I have aided numerous clients in achieving financial independence through my services, and you could be the next one.
Don't hesitate to contact me to discover whether my superior investment services could be of benefit to you.
Pained by financial indecision? Want to invest with Adam?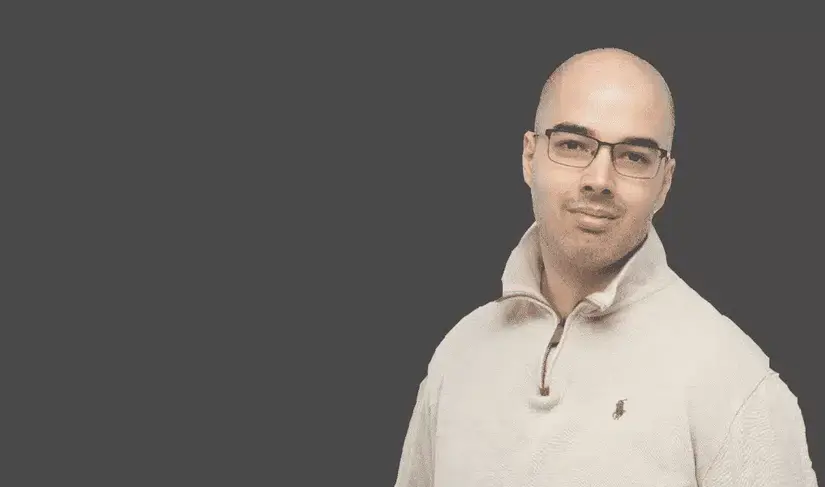 Adam is an internationally recognised author on financial matters, with over 622.7 million answer views on Quora.com, a widely sold book on Amazon, and a contributor on Forbes.