Planning to go on a sailing vacation? Here are the best sailing destinations around the world.
A sailing vacation could be just what you've been looking for if you've been dreaming of an adventurous getaway that lets you visit some of the world's most remote and stunning locales.
A wide open ocean is in front of you, and you can almost smell the salt in the air and feel the wind in your hair! It simply cannot get any better than this.
In order to explore some of the best sailing locations worldwide, get ready to pack your bags, cast off your bowlines, and sail away.
Sailing is one of the most incredible ways to discover and explore a new location, regardless of whether you are an experienced sailor or are still getting your sea legs. This is how Europeans first learned about the Americas and Africa, and it is still among the best parts of traveling.
So instead of joining your friends on an African safari or a Himalayan trek, why not organize something entirely new and magical?
Just picture how it would feel to wake up to the sound of the ocean, eat breakfast in the vibrant sunshine, feel the wind in your hair, and feel the ocean spray on your skin as you watch colorful fish swim peacefully by your boat.
In fact, this is precisely what you get to experience when you sail to some of the world's best sailing locations.
10 Best Sailing Destinations Around the World
1. South Georgia Island, Southern Ocean
South Georgia Island is one of the best sailing destinations around the world. The island, which is in the Southern Ocean, is most well-known for its crucial contribution to Ernest Shackleton's tragic Endurance expedition to Antarctica.
The area, however, is also a pristine habitat for tens of thousands of penguins and a variety of uncommon albatross that are only found there, in addition to a wide range of other rare seabirds.
While exploring the ruins of long-gone whaling stations left over from a bygone era, visitors also have the opportunity to see elephants and fur seals in large numbers. The whale populations have recovered well since those stations have been dormant for many years.
Just off the coast, you can frequently see dolphins, a wide variety of other marine life, humpback whales, sperm whales, southern right whales, and even blue whales.
Travellers cross some of the world's most choppy waters while sailing the Southern Ocean, making the journey in and of itself an adventure.
However, the crew at Classic Sailing is an expert group that has made that trip numerous times, and they provide one of the best chances to visit South Georgie in a tall ship. This is unquestionably at or near the top of your list if you're looking for a big sea voyage adventure.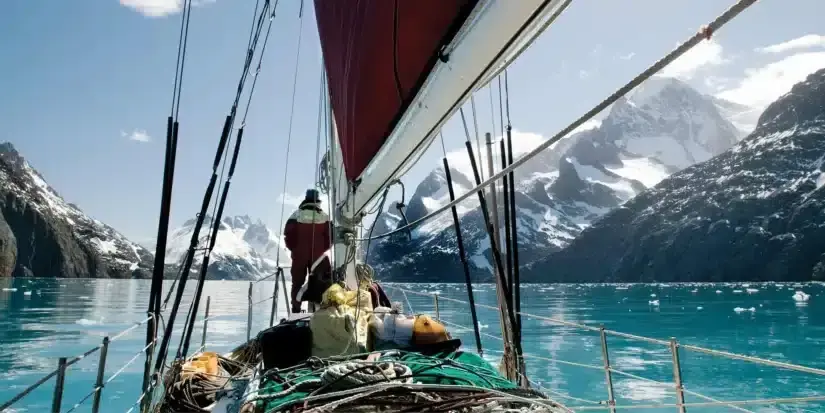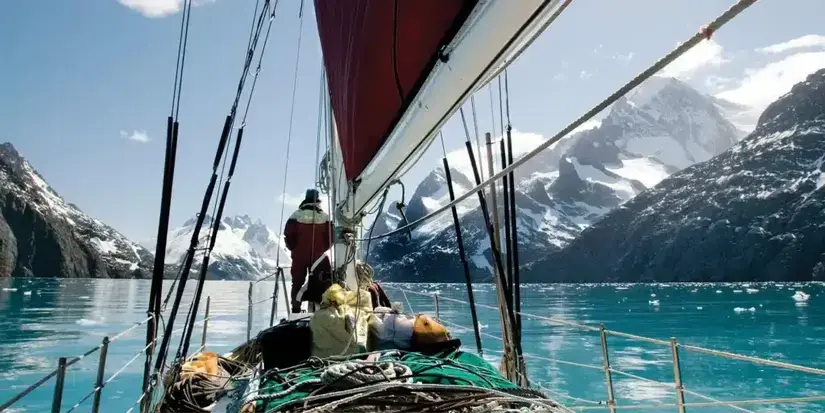 2. The Galapagos Islands, Ecuador
With unparalleled opportunities to see wildlife that is unmatched anywhere else on the planet, the Galapagos Islands have long been a well-liked location for adventure travel.
The archipelago's renowned aquatic iguanas can be seen by tourists, along with giant tortoises, sea lions, blue-footed boobies, and other wildlife.
The Galapagos is a fantastic location for those who like to stay active while on vacation because snorkeling, diving, kayaking, and stand-up paddle boarding are all popular pastimes there.
The majority of tourists who visit the Galapagos Islands do so while staying on a small cruise ship. Charles Darwin, however, arrived there for the first time in 1835 while traveling on the HMS Beagle, a sailing sloop that was a part of the British Royal Navy.
Adventuresome tourists can have a similar experience by sailing the Galapagos. With tall ship and catamaran itineraries available, many tour operators provide fantastic opportunities to explore this magnificent location.
3. The Whitsunday Islands, Australia
The Sydney Opera House, the Outback, or the Great Barrier Reef are among the top attractions on most visitors' lists when they go to Australia.
The Whitsunday Islands is one of the best sailing destinations around the world. The islands are relatively unknown, and few people have even considered visiting them.
The Whitsundays are a group of 74 islands off the coast of Queensland that are considered Australia's version of paradise because they are not far from the Great Barrier Reef.
Visitors will never want to leave this place because of the breathtaking beaches, the abundance of wildlife, and the unmatched blue color of the waters. The scenery is breathtaking, the diving and snorkeling are virtually unmatched, and the wildlife is incredible.
There are a ton of sailing ships that depart from Airlie Beach, the reputed "gateway to the Whitsundays," and they provide everything from day trips to multi-day excursions on the open sea.
4. Zanzibar Island, Tanzania
Zanzibar Island in Tanzania is a wonderful destination that combines history, culture, adventure, and a chance to unwind all in one incredible location.
The island served as a hub of trade and commerce for the Arab world for many years, and the remnants of that history can still be seen there today.
But in addition to fantastic snorkeling and diving, the Indian Ocean also provides opportunities for fishing and sunbathing. Ancient villages, markets, and beaches are all available for visitors to explore.
A trip to Zanzibar is ideal as a follow-up to a safari in Tanzania or as a stand-alone vacation spot.
Intrepid Travel offers one of the most affordable and feature-rich sailing options, including a seven-day voyage on a contemporary catamaran that somehow manages to be both active and restful at the same time. Sailing options include one-day outings or weeklong excursions.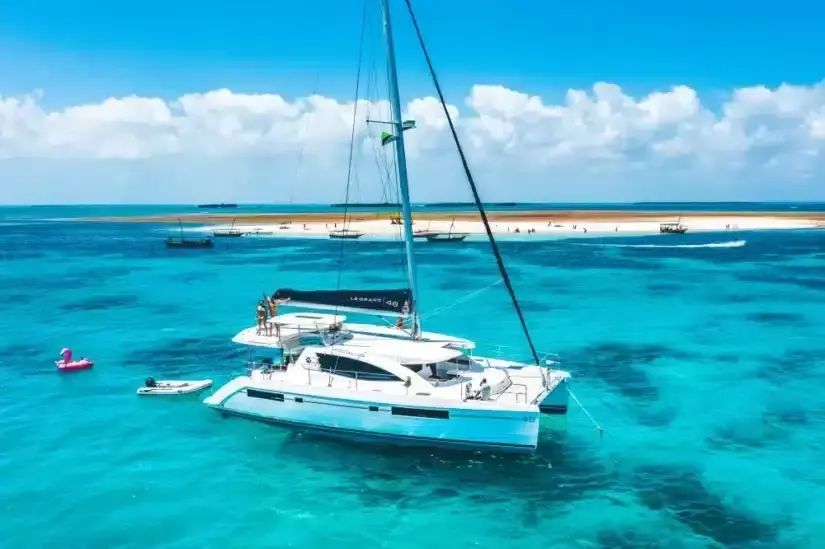 5. The Greek Isles
Though there are many fantastic sailing opportunities in the Mediterranean, few of them can match island hopping off the Greek coast. The Greek Isles are one of the best sailing destinations around the world.
For those looking for a touch of culture and history to go along with their adventure, locations like Mykonos, Santorini, and Paros make for the ideal getaway.
The best way to see these islands is by sea kayak, but day trips to explore the towns and countryside are also essential. This sailing destination is one that you will remember long after you have returned home because the food is as excellent as you would expect and the people are friendly.
There are many options for sailing from Athens or Mykonos, and if your schedule allows, you can travel for as little as a day or two or as long as a week.
6. The Adriatic Coast, Croatia
Croatia's Adriatic Coast may be the most breathtakingly beautiful travel destination in a nation bursting with exciting opportunities. The Adriatic Coast is one of the best sailing destinations around the world.
With more than 1100 miles of coastline and countless islands to discover, Croatia has an almost endless supply of beaches and crystal-clear waters for snorkelling and scuba diving.
And if you want to get away from the bustle of the busy Croatian cities, consider sailing into one of the isolated fishing towns that can be found in one of the many undiscovered lagoons that dot the coastline.
7. The Bay of Islands, New Zealand
Due in large part to its breathtaking coastlines, which provide epic scenery and a wealth of places to explore, New Zealand has a long history of having a vibrant sailing culture.
This is nowhere more obvious than in the Bay of Islands, which has served as the starting point for numerous sailing expeditions.
The Bay is the ideal location for sea kayaking and fishing, but it is renowned for its variety of wildlife. In a relatively small area, seafarers can see penguins, whales, and dolphins. Additionally, they can set foot on any of the 144 islands from which the bay gets its name when they're ready to spend some time on dry land. They will have the chance to stroll through spotless landscapes that are essentially devoid of human habitation there.
When it comes to sailing the Bay of Islands, there are literally dozens of options. Fortunately, there is a website designed to guide daring travellers through them all.
8. French Polynesia, Tahiti
The name French Polynesia refers to a large group of islands and a body of water in the South Pacific. Although there are many wonderful places to sail here, Tahiti and the nearby islands of Huahine, Bora Bora, and Moorea might be the best.
All year long, the region's oceans are warm and clear, offering excellent diving and snorkelling opportunities. The oceans are teeming with colourful creatures at every turn, so you'll see a ton of sea life. The area is also home to some of the world's most pristine beaches, many of which are only accessible by ship.
In Tahiti, more seasoned sailors can charter a vessel and spend their days sailing entirely on their own. It will be necessary for those of us who lack the necessary experience to book on our own to do so instead.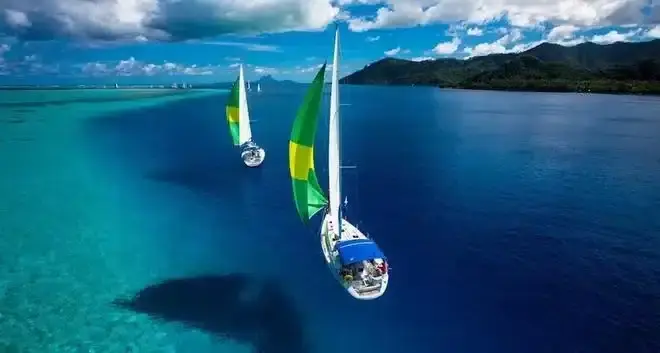 9. The British Virgin Islands
For sailors looking to travel between its many islands, each of which has its own culture, history, and attractions, the Caribbean has long been a mecca. The Britsh Virgin Islands are one of the best sailing destinations around the world.
However, sailing in the British Virgin Islands may be the best in the entire area, giving tourists the chance to combine luxury and adventure into one unforgettable excursion.
The BVI has some of the best beaches in the entire Caribbean, many of which are hidden coves scattered throughout the various areas.
These secluded areas make for beautiful drop-off locations, offering fantastic opportunities for swimming, snorkelling, or simply relaxing in the sand. When you're ready to set foot on land, you'll discover lovely resorts, mouthwatering eateries, and some unexpectedly excellent hiking trails to explore.
10. Lycian Coast, Turkey
Travel to Turkey and sail along the Lycian Coast for a sailing adventure that combines time on land and at sea. This stunning location offers small fishing villages, secluded beaches, and miles of rocky cliffs.
The majority of tourists alternate time spent at fascinating archaeological sites, many of which are found close to shore, with time spent out on the open ocean.
Pained by financial indecision? Want to invest with Adam?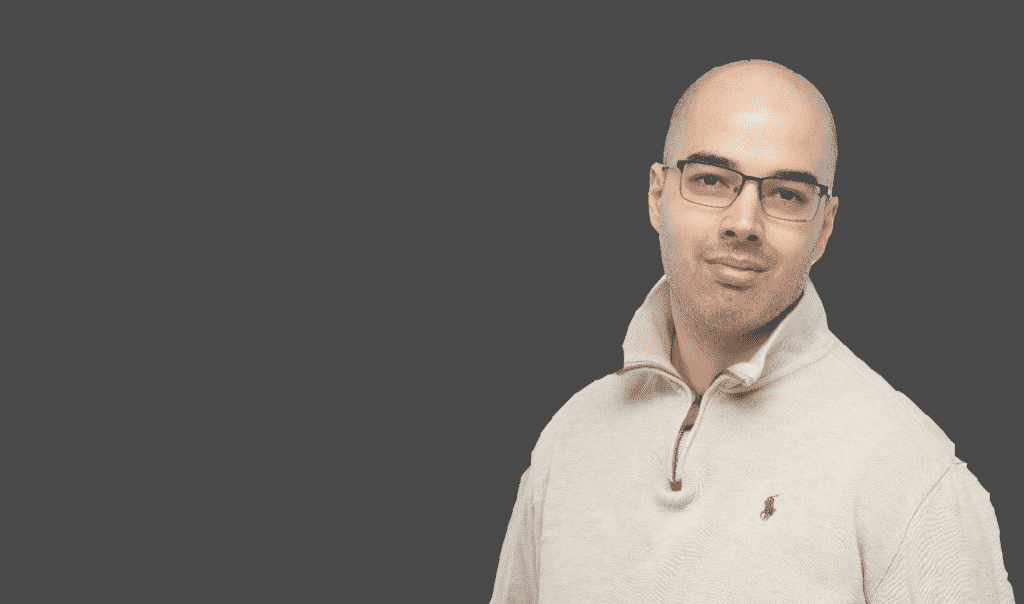 Adam is an internationally recognised author on financial matters, with over 584.6 million answers views on Quora.com and a widely sold book on Amazon and a contributor on Forbes.
Tags
Best Sailing Destinations Around the World
,
sailing French Polynesia
,
sailing Lycian Coast
,
sailing South Georgia Island
,
sailing The Adriatic Coast
,
sailing The Bay of Islands
,
sailing The British Virgin Islands
,
sailing The Galapagos Islands
,
sailing The Greek Isles
,
sailing The Whitsunday Islands
,
sailing Zanzibar Island