What are the best wealth management banks in Monaco? That will be the topic of this article.
Before beginning, one thing has to be mentioned. Throughout my articles I have always made one thing clear; boutique and challenger providers offer superior service and products to the traditional banks.
In much the same way that you can have a better experience with a boutique hotel, or recruitment firm specialised in your industry niche, firms like Revolut can better service most niches for pure banking.
For wealth management, companies like ours can service the high-net-worth and expat niches better than larger firms.
Yet for those who are curious about the best wealth management banks in Monaco, my staff have complied a list of some of the better ones below.
If you want to invest, don't hesitate to contact me, email (advice@adamfayed.com) or use the WhatsApp function below.
Introduction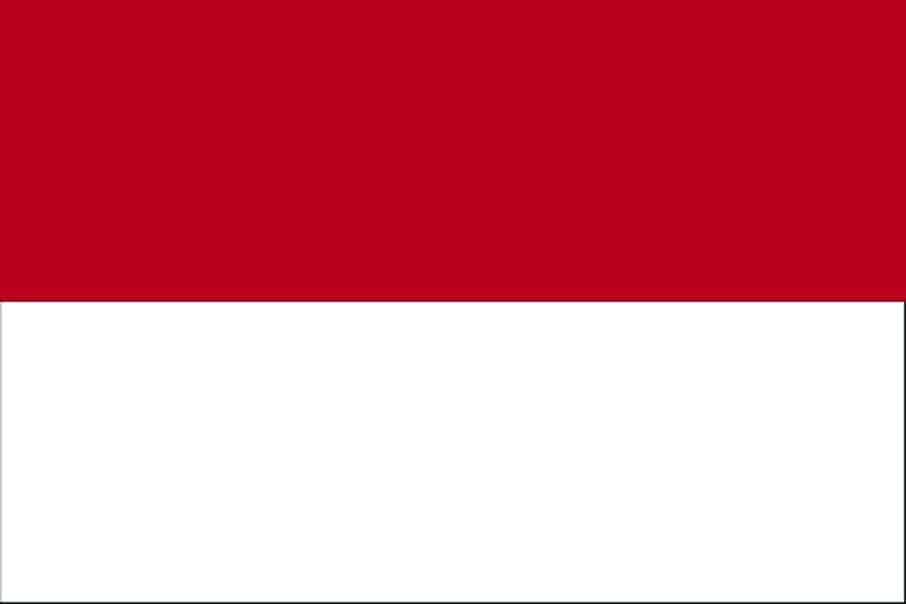 Wealth management is a consulting service through which a range of services can be provided to individuals. These services can include managing investment portfolios, offering financial products and solutions, and even consulting other professionals to offer their clients the best financial strategy.
Often, wealth managers are recruited to help with specific issues such as taxation and inheritance, although some private clients may want to consult frequently with an asset manager to improve their financial situation over several years or even a lifetime.
In this article we are going to discuss some of the best banks in Monaco, that offer you good wealth management options, an experienced team that can work with your money and carefully plan it.
What strategies are used in wealth management?
If you've ever tried on a suit or dress, you know this is a real experience. A tailor invades your personal space to measure your arms, legs and chest, and then they will use those measurements to create clothes that fit perfectly.
An asset manager will do the same with your finances. They will get to know you and your financial situation, and then develop strategies and a game plan that you understand.
How exactly does a wealth manager help you achieve what you want? Here are some of the strategies a wealth manager typically uses to advise his clients and help them grow and protect their wealth:
1. Set financial goals
Whether you're looking to travel the world in retirement or start a nonprofit or maybe both, a wealth manager can help you set clear goals that will move you closer to making your retirement dream come true. After all, a dream without a plan is just a wish!
2. Increase your investment opportunities
Like most investment professionals, an asset manager can help you select rising stock mutual funds that have a long history of success and will help you grow. They can also help you explore other ways to increase your money, such as investing in real estate.
3. Optimize your tax situation
Most people who need an asset management manager are likely to be in the highest tax category, which means they send a significant chunk of their money to the IRS! Wealth managers can help you find smarter ways to invest, which will help you save more of what you earn rather than lose through taxation.
4. Get the right insurance
If your net worth is over $ 500,000, you should look at umbrella insurance, which is a complementary form of liability insurance that protects you from major claims or lawsuits. For example, a single car accident can result in millions of dollars in damage and injury, which could cause you to dig into your retirement funds or go back into debt to cover expenses.
5. Create or update a real estate plan
Too many families torn apart due to the death of a family member, and they have not left clear instructions on how to divide what is left. Good estate planning means having a plan for everything you do after you die. So everyone knows who gets what! Being clear is about being kind, and a good manager can help you go through all the steps of creating a good real estate plan.
Benefits of working with a Wealth Manager
There are so many benefits to working with an asset management firm, let's take a look at some of them.
1. Access to multiple services
A financial advisor will help you keep track of your financial situation and make changes if necessary. When you work with experienced banks as your Wealth Managers, you can be sure that they will always care about your best interests.
Here are just a few of the many services you may have access to while working with the banks we chose for you:
Individual investment solutions
Wealth Management
Planning for retirement income
Financial planning
Home budget management
With an asset management company/bank, you can access many of these services from a single source. You can build a strong relationship with your financial advisor instead of seeking help from several different advisors or companies.
2. Help with major life changes
If we can be sure of one thing, it is that nothing can be sure. Your life as you know it can change in the blink of an eye. Major changes in your life can have a profound effect on your financial situation. Some of these significant changes could include having a baby, getting married, buying a house, retiring, or changing your career.
Any significant change in your life can be stressful. Especially when you find yourself in a situation where you need to make important decisions regarding your finances. This is where a financial advisor can be very helpful.
A wealth manager will provide you with guidance and support throughout this big change in your life. You can rest assured knowing that the future of your finances is always in safe hands, even in the most stressful or difficult situations.
3. Preparing for retirement
Resignation. This ten-letter word is much more than just a dream and a journey around the world. Retirement means (in most cases) you no longer need to work. The world is now your oyster, so to speak. But since you are not working, this means that the income you are so comfortable seeing in your bank account is about to undergo major changes.
Sure, you may have a pension to help pay your bills and daily needs, but will it be enough? One cannot be too sure of this. Moreover, you may not be in the best position to work anymore. This is why it is so important that you have a solid retirement plan.
Your wealth manager can help you with this. You will be given guidance as you create your long term retirement plan. This can include everything from liquid assets, property, investments, and more.
4. Setting goals
What better way to prepare for your future than to set goals?
Goal setting is an extremely subtle but important process. You genuinely need to think about what you want and need from your future, and how your finances might affect those goals, or how those goals will affect your finances.
A financial advisor can help you set realistic and achievable goals for the future. These can range from one year and five year goals to 20 year goals and even 50 year goals. It's all about planning with more than enough time ahead of time to plan, set, and execute what you need to achieve your goals.
5. Feeling confident
A financial advisor can really take the weight off your shoulders when it comes to your finances. You can be confident in the future of your finances, instead of feeling tired of the choices you made yourself.
We saw what worked and what didn't, and we have experience in identifying future trends. Not to mention the incredibly strong bond you can build with your advisor. We will know your finances, goals and lifestyle inside and out, making them a huge asset to your present and future.
Best banks in Monaco to manage your wealth
Here are some of the best banks that can offer you a good wealth management service:
BNP Paribas Wealth Management Monaco
Societe Generale Private Banking
Societe de Banque Monaco
UBS Monaco
Barclays
Let's now discuss them and try to understand what they can offer you.
BNP Paribas Wealth Management Monaco
BNP Paribas is a French financial conglomerate that, together with Crédit Agricole, Société Générale and Groupe BPCE, make up the "Big Four" of the country's banking market. At the end of 2018, it ranks ninth among the largest banks in the world in terms of assets. In 2010, in the list of the 50 most reliable banks in the world, published by Global Finance magazine, the bank dropped to 18th place (compared to the previous 9th place). Since 2011, it has been one of the systemically important banks in the world.
For 150 years, BNP Paribas Wealth Management has been committed to protecting your wealth, developing it and passing it on to your loved ones. They offer a personalized service with exceptional attention to detail and precise local knowledge, backed by the global know-how of a worldwide banking group. The bank's goal is to create a new wealth management experience suitable for a world where digital interactions have begun to improve human interactions.
What does BNP Paribas do?
Tailor your investment strategy
Design the future of your wealth
Achieve a positive impact
If you are you an ultra-high net worth person looking for a global and consolidated view of your wealth structure related to key risk and return indicators and a quality diagnosis, BPN Paribas is for you.
Their exclusive Strategic-A tool does this: based on your specific goals, projects and constraints, our team of experts analyzes the strategic asset allocation of your fortune and highlights areas for potential improvement.
Strategic-A is a powerful decision-making tool that helps you identify and clarify key strategic asset allocation principles for the future, for example, in the context of a transfer or after a company sale, when there is a significant amount of cash to invest.
Strategic-A's unique educational approach, which helps you identify key allocation goals for the long term, can provide an appropriate basis for discussion to be passed on to future generations.
By bringing your personal goals and needs together, our Strategic Plan A specialists offer you a highly personalized and valuable insight into relevant and effective options for distributing your fortune in the future.
Societe Generale Private Banking
Societe Generale – one of the eurozone's leading banking groups – launched Societe Generale Private Banking to devote an entity to High Net Worth clients.
Societe Generale Private Banking, the asset management arm of the Societe Generale group, continues to strengthen its presence in the French regions and creates private banking groups in Nantes, Nice, Toulouse and Monaco.
The private bank is becoming increasingly close to entrepreneurs and wealthy people in the regions of Nantes, Nice, Toulouse and Monaco to accompany them in managing their capital.
Societe Generale Private Banking will pay special attention to supporting entrepreneurs, company directors and representatives of the liberal professions in their projects for the sale or transfer of business, as well as at all stages of investment and strategic development of their company. Clients will also have access to a private bank's entire comprehensive and tailor-made investment and financial services offering.
Private banking teams in Nantes, Nice, Toulouse and Monaco will benefit from the expertise of the Societe Generale retail banking network, with which the private bank has been partnering since 2008. Teams in the mentioned regions report to regional private banking centers. in Rennes, Marseille and Bordeaux, respectively. Societe Generale Private Banking is also present in Bordeaux, Lille, Lyon, Marseille, Paris, Rennes and Strasbourg.
The wealth management and financial decisions, offers, products, services and activities depend on the personal situation of each client, the legislation applicable to him and his tax residency. Accordingly, this proposal may not be suitable or be approved for all Societe Generale private banks. In addition, access to some of these products, services and solutions is subject to certain conditions, in particular with regard to eligibility.
For over 100 years we have been working with our clients at the Crédit du Nord and Société Marseillaise de Crédit branches to support them in their endeavors. Today Société de Banque Monaco is helping to strengthen the vibrant economic and social fabric of the Principality by acting as a responsible player.
From financial support to private banking and discretionary asset management, we provide our clients with an experience tailored to their situation, in strict confidence and in accordance with Monaco's regulations.
Societe de Banque Monaco
Societe de Banque Monaco work with clients – individuals, professionals and business leaders – to manage and optimize their wealth through high value-added services such as investment strategies, asset allocation and real estate planning.
Their experience is managed by a dedicated team of managers and management assistants who use the investment policy and management tools of the Crédit du Nord Group.
The "open architecture" wealth management solution benefits from the partnerships forged by the Crédit du Nord Group with numerous asset managers, real estate investment companies and insurance companies, including the full range of ESG.
For Private Banking, the solution also provides access to legal and financial expertise, a range of structured products and dedicated funds, and a private equity offering.
Their local banking model and strong roots in Monaco allow us to offer you the most suitable service.
UBS Monaco
UBS came into existence in 1998 after the merger between Union Bank of Switzerland, founded in 1862, and Swiss Bank Corporation, established in 1872. It is again one of the largest banks in Switzerland, with seven main offices around the world, including Monaco.
Headquartered in Zurich, the bank provides wealth management, asset management, and investment banking services. In 2019, UBS reported a total income of US$30 billion and total assets of US$978 billion.
It is one of the world's largest global wealth managers. This company provides different financial advice and solutions to various clients worldwide, where UBS financial advisors have full access to numerous tools and researches.
The operational structure of UBS Wealth Management consists of four business divisions and a Group Functions, where each of them is specified in a concrete activity.
Smaller investors looking to open an account with UBS Wealth Management have several options. They can invest their money in UBS's Managed Portfolio where the minimum account size can be as little as $ 5,000.
The Managed Portfolio Program is a discretionary program, which means that your finance manager has full discretion to make investment decisions as they see fit.
Another option is the UBS Consulting Portfolio Program. Similar to the UBS managed portfolio, it is a discretionary program. However, it has a higher minimum account size of $ 10,000. It relies in part on an algorithm to continually adjust the asset allocation of your portfolio.
UBS also offers a range of non-discretionary programs in which the client makes all decisions. These include PACE Select with a $ 10,000 minimum account size and UBS Strategic Advisor with a $ 50,000 minimum account size.
PACE is a program for mutual funds only, therefore investments made through the PACE account are limited to mutual funds. The UBS Strategic Advisor is more flexible, allowing you to invest in stocks, exchange traded funds (ETFs), fixed income securities and other asset classes.
UBS also offers programs for institutions and high-net-worth individuals through UBS Asset Management. Minimum account sizes under UBS Asset Management begin at $15 million.
Barclays
Barclays Wealth Management serves high net worth and high net worth clients through offices throughout the UK, offering personalized banking, credit, investment management and wealth planning services.
Registered client assets were £ 202.8 billion a few years ago. In May 2013, Peter Horrell was named Interim Chief Executive Officer of Barclays Capital and Investment Management, reporting to Barclays Group CEO Anthony Jenkins. Horrell was named permanent CEO in September 2013. Akshaya Bhargava succeeded him as CEO on October 13, 2014.
Dena Brampton joined the team in September 2015 as the new CEO of Barclays Wealth Management. In December 2016, she was named CEO of the newly formed Wealth & Investments division, which the UK savings company took over in March 2018. In July 2018, Barclays announced the resignation of Dena Brampton and the appointment of Dirk Klee as her successor from September 2018
Barclays is a transatlantic consumer and wholesale bank offering personal, corporate and investment banking, credit card and wealth management products and services with a strong presence in its two home markets in the UK, the US and Europe.
With over 325 years of banking history and experience, Barclays operates in more than 40 countries and employs approximately 80,000 people. Barclays moves, lends, invests and protects clients 'and clients' money around the world.
The importance of wealth management for HNWI
First of all, who is a high income person? Often times, people wonder if they fit into the coveted "wealthy" category. While each asset management firm has its own way of defining High Income Individuals (HNWI), it is usually an individual or family with liquid assets above a certain value.
The standard benchmark is an individual with at least $ 1 million in liquid financial assets. The US Securities and Exchange Commission consider individuals with liquid assets in excess of this amount. Research shows that in 2019, the United States had the wealthiest people in the world – more than 5.9 million.
What is Wealth Management for High Income People?
Wealth managers use their expertise in various fields to help people manage their wealth effectively, especially when a person does not have time to take care of their finances in a way that increases their wealth.
HNWIs are looking to hire someone who can generate or increase their income and tax deductions while protecting their assets. Someone who thinks one step ahead and takes into account all the potential risks to the client's assets.
The wealth manager usually spends a lot of time with clients to get to know them and their lifestyle. They discuss goals, risk tolerance and risk appetite, as well as any other constraints a client may have in relation to their investments and assets. Based on this information, the manager creates an investment strategy and financial plan so that the client can achieve his goals.
They provide services such as portfolio management, real estate planning, asset protection and tax administration. They can also assist in the management of bank accounts as well as other financial services that the client may require.
Pained by financial indecision? Want to invest with Adam?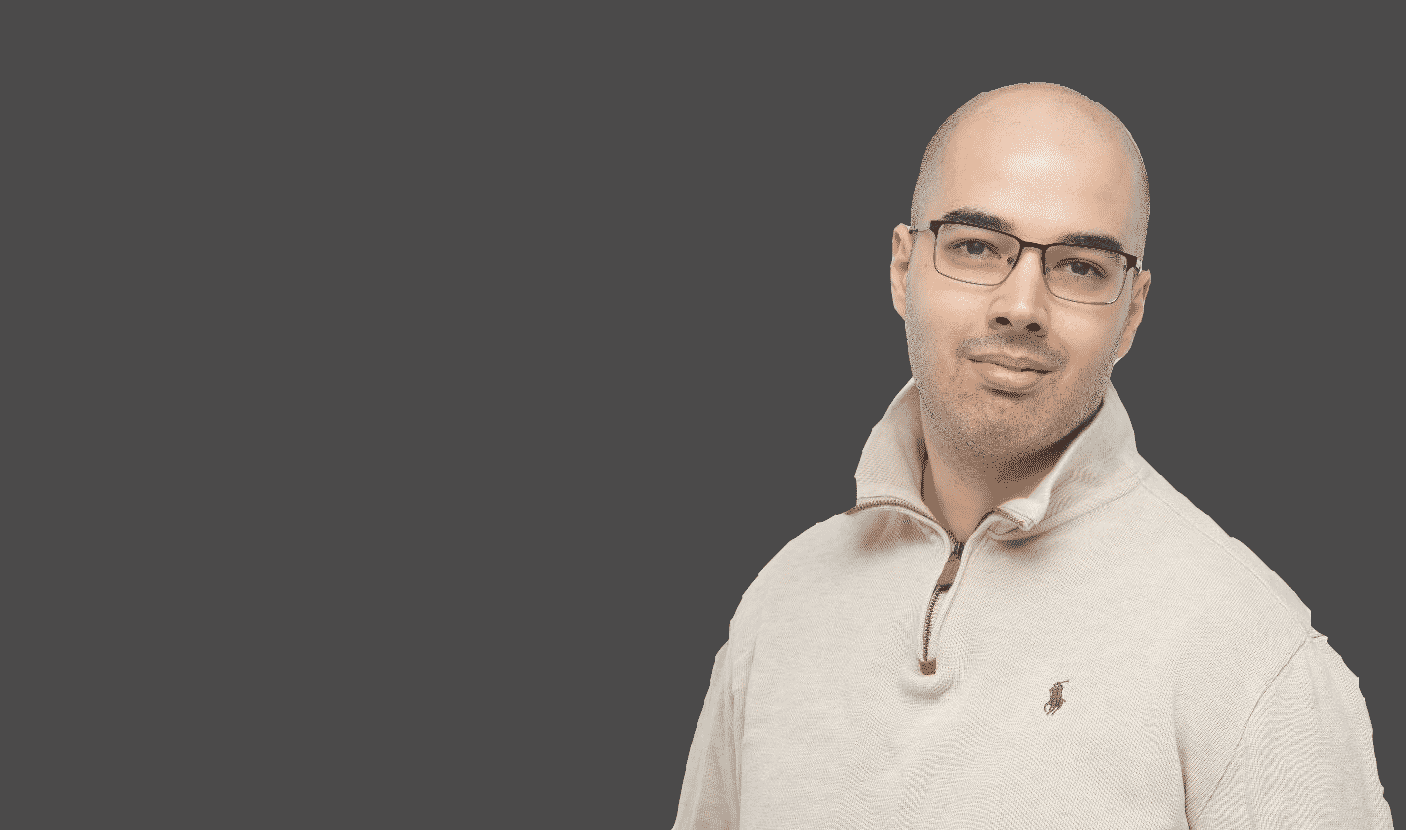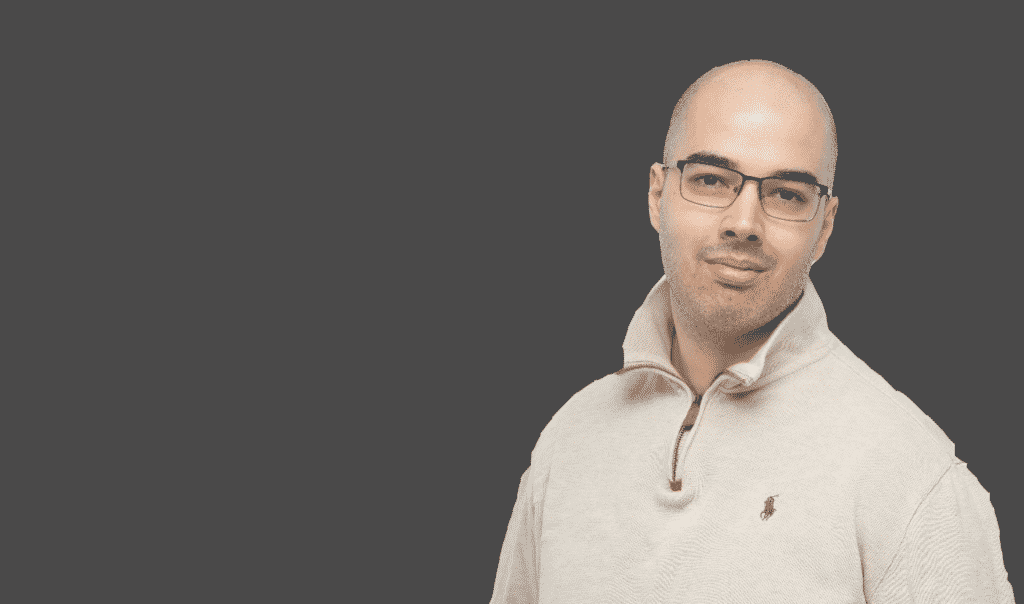 Adam is an internationally recognised author on financial matters, with over 231.2million answers views on Quora.com and a widely sold book on Amazon
Tags
banking in monaco
,
barclays wealth monaco review
,
Best Wealth Management Banks in Monaco
,
best wealth management banks in monaco 2019
,
best wealth management banks in monaco 2021
,
BNP Paribas Wealth Management Monaco review
,
BNP Paribas Wealth Management Monaco reviews
,
credit suisse (monaco)
,
credit suisse (monaco) review
,
Monaco
,
monaco banks interest rates
,
Societe de Banque Monaco review
,
Societe Generale Private Banking review
,
Societe Generale Private Banking reviews
,
UBS Monaco review