Today, we will have an extensive review of BlackRock Funds. We will discuss all the important as well as the latest news related to BlackRock.
Let us start by knowing some crucial details about BlackRock.
If you are looking to invest as an expat or high-net-worth individual, which is what I specialize in, you can email me (advice@adamfayed.com) or use WhatsApp (+44-7393-450-837).
About BlackRock
BlackRock is an investment management company and the world's largest asset manager.
BlackRock has around $10 trillion worth of assets under management. These reports came at the beginning of this year.
Being headquartered in New York City, it has around 70 branches in 30 countries. Adding to that, the company offers its services to clients in 100 countries.
BlackRock considers itself the best in Environmental, Social and Corporate Governance (ESG).
BlackRock offers mutual funds, iShares ETFs and closed-end funds to their customers. To get the details on investment funds offered by BlackRock, you can visit their website.
BlackRock is traded on the NYSE as "BLK", and the stock price is $713.85 as of 19 August 2022, 5:04 PM. The dividend yield is 2.3% and the market cap is 107.63 billion USD.
Important Information
How do they generate revenue?
As of December 31, 2021, BlackRock has more than $10 trillion in assets under management. BlackRock tends to the investment and technology needs of clients. This includes retail clients as well as institutional clients.
Types of Funds
Most people who get the services of BlackRock are looking for:
— Mutual Funds
— ETFs (Exchange Traded Funds)
— Closed-end funds
— Investments concentrating on goals like retirement or college savings.
"iShares" group, which is the leading global provider of ETFs, is owned and managed by BlackRock. BlackRock acquired this from Barclays in the year 2009.
Fees
Most of the funds offered by BlackRock cost around 1% to 2.5%. The managed indexes are usually around 0.5% per year.
For investors who invest more than $50 million, the fees can be lower than those mentioned above.
There can be various types of charges depending on the amount invested and other factors.
Revenue Model and Reports
Most of the income generated by BlackRock is through on significant stream. It is through investment advisory and administrative fees charged to clients.
In the 4th quarter of the 2021 fiscal year, BlackRock had a net income of $1.6 billion. This was an estimated 6.1% hike from what the company earned in the 4th quarter of the previous year.
At that particular period, the revenue of BlackRock was around $5.1 billion. This was an increase of 14% when talking about the YOY (year over year) stats.
In that quarter, the net inflows were up to $212 billion. This included the $104 billion long-term net inflows of ETF products.
Note: Net inflow is the amount of money received by the company into its investments.
For the fourth quarter of 2021, BlackRock's revenue breakdown is as follows:
— Investment Advisory, Administration Fees, and Security Lending (78%)
— Distribution Fees (8%)
— Technology Services (7%)
— Investment Advisory Performance Fees (6%)
— Advisory and other revenue (1%)
Revenue from Investment Advisory, Securities Lending, and Administration Fees
It is clear that BlackRock generates the majority of its revenue from the following:
— Investment Advisory
— Administration Fees
— Security Lending
The common types of fees included in this business category are:
• Firm's Equity Fees
• Fixed Income Fees
• Multi-Asset Alternative Fees
• Fees for Cash Management Services
This specific category of BlackRock was responsible for the revenue of $4 billion. Compared to the previous year's Q4 revenue, this was up by 16.9%.
Revenue from Distribution Fees
This includes the fees involved with the distribution and service of different products.
Besides, it also includes fees associated with support services related to investment portfolios.
This business category of BlackRock was responsible for the revenue of $411 million in Q4 of 2021. Compared to the previous year's Q4 revenue, this was up by 30.9%.
Revenue from Technology Services
This business category of BlackRock includes:
• Investment Management Technology Systems
• Risk Management Services
• Wealth Management Tools
• Digital Distribution Tools
The wealth management tools and the distribution tools get offered to the following:
• Insurance companies
• Banks
• Pension fund managers
• Asset managers
Around $339 million got generated as revenue in this category of BlackRock for the Q4 of 2021.
Compared to the previous year's Q4 revenue, this was up by 11%.
Revenue from Investment Advisory Performance Fees
Certain BlackRock accounts get charged with performance fees. This is when the performance exceeds a certain threshold.
BlackRock earned around $329 million through this category of business in the Q4 of 2021. Compared to the previous year's Q4 revenue, this was down by 21.5%.
Revenue from Advisory and other revenue
This business category of BlackRock includes:
• Advisory services for global financial institutions
• Advisory services for regulators
• Advisory services for government clients.
These fees charged by BlackRock are on a fixed-rate basis. Around $59 million got generated as revenue through this business category. Compared to the previous year's Q4 revenue, this was up by 25.5%.
Current Revenue Reports
BlackRock's 2022 Q2 financial results, which ended on June 30, 2022, are as follows:
The total quarterly net inflows were around $90 billion showing a positive flow. This applies to all their product types as well as the regions in which BlackRock operates.
The YOY (year-over-year) revenue of BlackRock was down by 6%. This was due to a significant decrease in the markets. This was also because of the reduction in dollar appreciation on average AUM.
The reduced performance fees of BlackRock also played a significant role in this. Anyhow, their technology services went up by 5% in this quarter as per the YOY stats.
There was a 14% decrease in the operating income YOY and a 21% decrease in the diluted EPS (Earnings Per Share). This means the non-operating income was lower than usual.
Around $500 million worth of share repurchases got reported in this period.
Comparison between Q4 2021 and Q2 2022
It is evident that BlackRock's Q2 performance in 2022 is lower than that of Q4 2021 results.
For example, their net inflows were around $212 billion in Q4 of 2021. Whereas they're around $90 billion in Q2 of 2022. The year-over-year revenue was also down by 6%, which is noticeable.
There are quite a few reasons for this to happen, which may include:
— Reduction of dollar appreciation in the company's AUM
— Lower performance fees
— Alleged talk on their ESG principles
There are some positive attributes. For example, involvement with cryptocurrencies and liquidation of Russian assets. This may improve its likeability.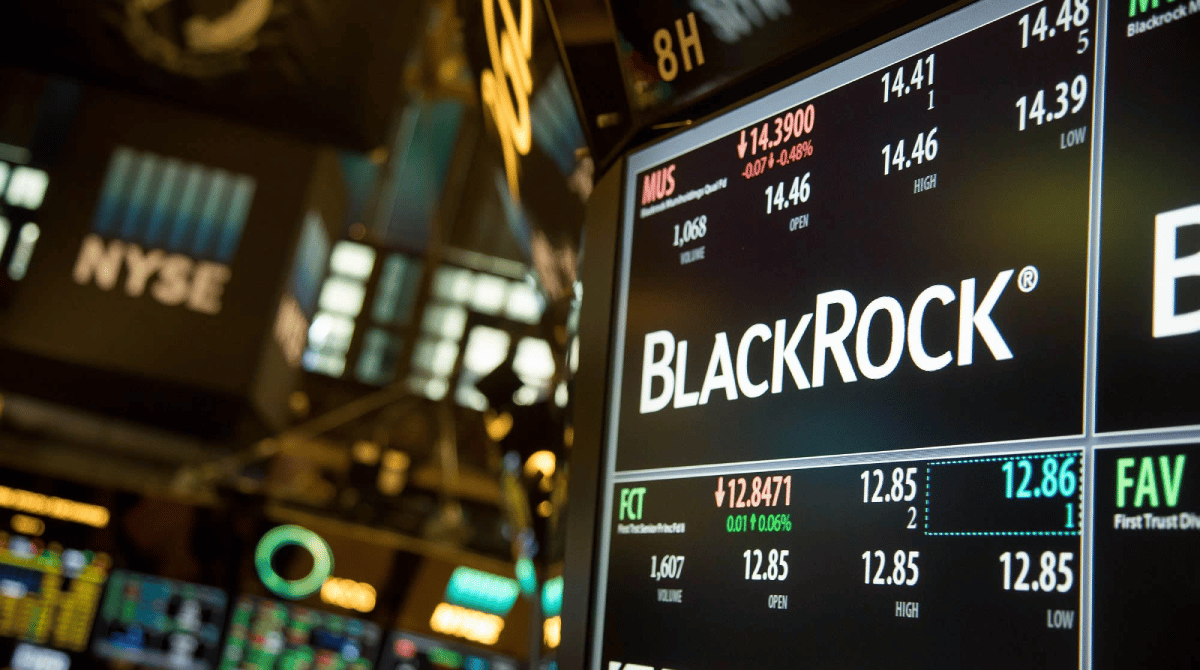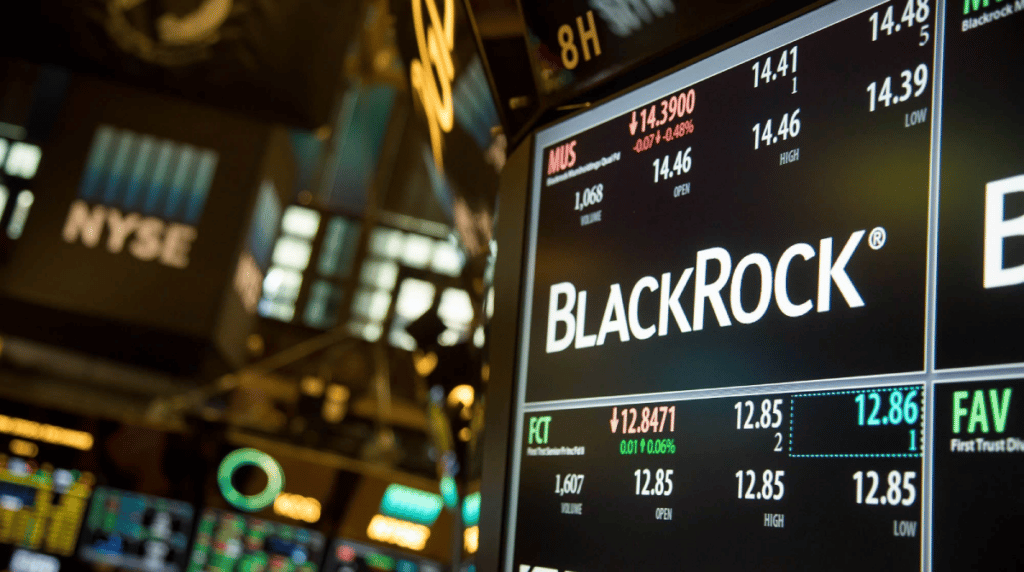 Involvement with Cryptocurrencies
There are some aspects of BlackRock, which prove its connection to the crypto realm.
Looks as if Blackrock is enthusiastic about the crypto investment realm.
Why? Because it is showing a lot of interest in the crypto market. This is even when things went south for cryptocurrencies.
BlackRock launched their blockchain ETF "iShares Blockchain and Tech ETF (IBLC)". This was in April 2021. The holdings of this ETF are:
• Coinbase Global
• Marathon Digital Holdings
• USD Cash
• Galaxy Digital Holdings
• International Business Machines
• Hive Blockchain Technologies
• Bitfarms
• PayPal Holdings
• Canaan
• Nvidia
• Advanced Micro Devices
• Block Inc.
• Hut Mining
• Argo Blockchain
• CleanSpark
Nonetheless, this ETF doesn't get involved with cryptocurrency investments directly.
BlackRock's institutional clients seem to be positive about the digital asset market. Even when things aren't progressive for the crypto market.
Because of that, BlackRock announced a partnership with Coinbase. Coinbase is a global cryptocurrency exchange (one of the best), which got listed on NASDAQ.
This partnership was for concentrating on Bitcoin, or at least for now. There is a possibility to see involvement in other cryptos in the future.
BlackRock seems to be positive on blockchains, stablecoins, crypto assets, and tokenization. Furthermore, it started with Bitcoin because institutional clients are enthusiastic about it.
Why Bitcoin? Well, it is obvious. Bitcoin is the old-school cryptocurrency responsible for the crypto explosion.
It is also the biggest and the most liquid crypto asset compared to any other cryptocurrency.
With the Aladdin software suite, individuals can track and manage their Bitcoin holdings. This software also offers access to conduct a risk analysis of clients' holdings.
People who opt for this get access to various features and tools via Coinbase Prime.
Note – How does a Bitcoin Trust work?
Most of you may not be familiar with the term "Bitcoin Trust", and it's okay. "Bitcoin Trust" or "Bitcoin Investment Trust" is an investment vehicle like stocks. This is also good for exposure to Bitcoin instead of futures contracts.
Well, the scenario of investments in cryptocurrencies is not limited to BlackRock.
Most major companies are also seen among the companies investing in cryptocurrencies. These include Alphabet, Morgan Stanley, Goldman Sachs, Samsung, etc.
After Alphabet, BlackRock is the second-largest investor investing around $1.2 billion. Alphabet has invested around $1.5 billion.
We can say that the positive outlook may be responsible for the latest surge in crypto prices.
Scrutinization over ESG investments
As of recent, BlackRock is being scrutinized by attorneys general (AGs) of 19 states. This is due to the aggressive impact of BlackRock's ESG investments.
These attorneys general wrote to the SEC to supervise BlackRock's dealing with China. The letter also asked for BlackRock's fiduciary responsibility to investors.
The concept of ESG is all about the Environmental, Social and Governance policies.
Nonetheless, the AGs said that BlackRock has been defeating the whole purpose. BlackRock stresses that US companies follow a policy of zero carbon emissions.
Yet, BlackRock is said to maintain relations with Chinese companies. These specific companies do not follow ESG policies at all.
The AGs asking BlackRock to reveal its investment policies could lead to issues.
This may lead the treasurers in most states could remove their funds from BlackRock.
Chinese Property Market
There was a recent research report about the Chinese real estate sector. This was made by Morningstar Inc.
According to that report, Asia's bond funds are moving away from the Chinese real estate market. Not just any bond funds but Asia's largest high-yield bond funds.
This is because of a drastic liquidity crisis impacting debt investments.
The weighting of Chinese property bonds in Asian junk funds was around 28% by the end of 2021.
This fell down to 16% in June 2022. Especially because of the crackdown on borrowing and an increase in housing sales.
Many funds from leading asset managers reported double-digit losses by July.
Because of that reason, BlackRock reduced its Chinese property market exposure by half.
From December to June, BlackRock reduced its investments in the property market to 15%.
Liquidation of Russia ETF
You might be aware of the recent events that took place between Russia and Ukraine. Based on this, most countries and financial institutions paused their dealings with Russia.
BlackRock has also become a part of this and initiated the process of liquidating its Russia ETF.
The Russia ETF of BlackRock is iShares MSCI Russia ETF (ERUS US), which is a US-listed ETF.
This replicates the MSCI Russia Index, which consists of large and mid-cap stocks.
After a week of the war, the fund had an AUM worth $540 million in February 2022.
This ETF is said to be the first Russia ETF of BlackRock to be officially liquidated in the US.
The process of liquidation began on August 17, 2022. The fund managers started the liquidation and started paying their investors.
Most of ERUS's holdings aren't yet sellable. Based on this, the liquidation process would still continue until the end of 2023.
Nonetheless, if BlackRock isn't able to sell them by then, they might terminate the fund. This will lead to a scenario where the investors might lose their assets.
These sorts of issues tend to reduce customers' belief in the financial institution.
FAQs on BlackRock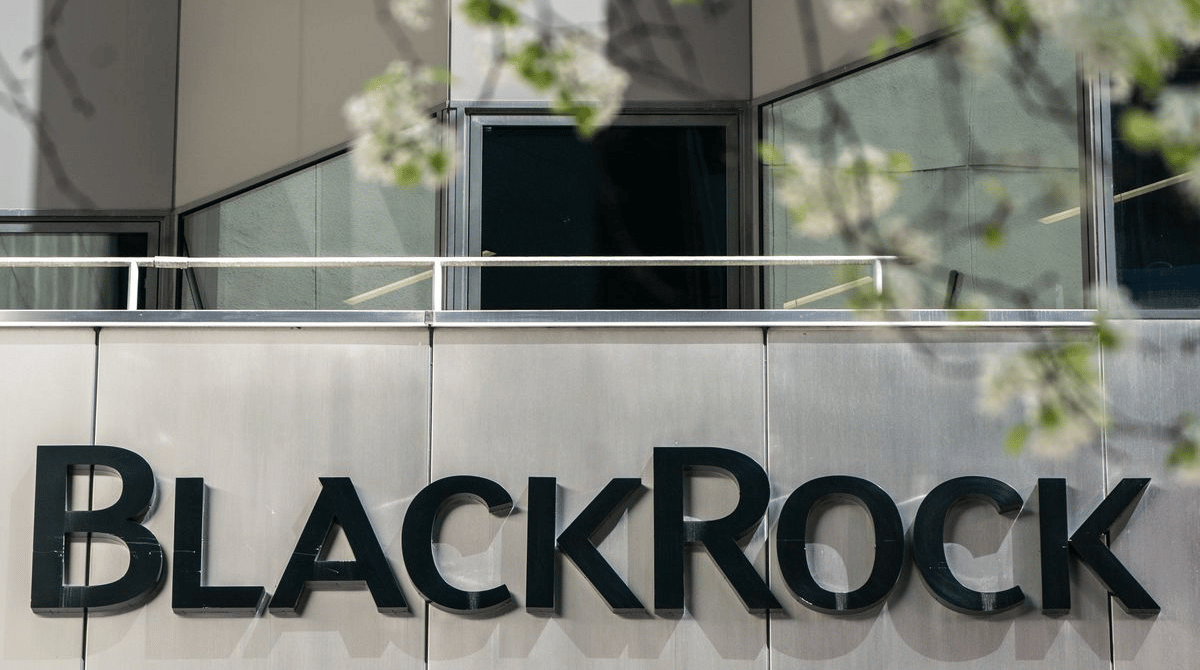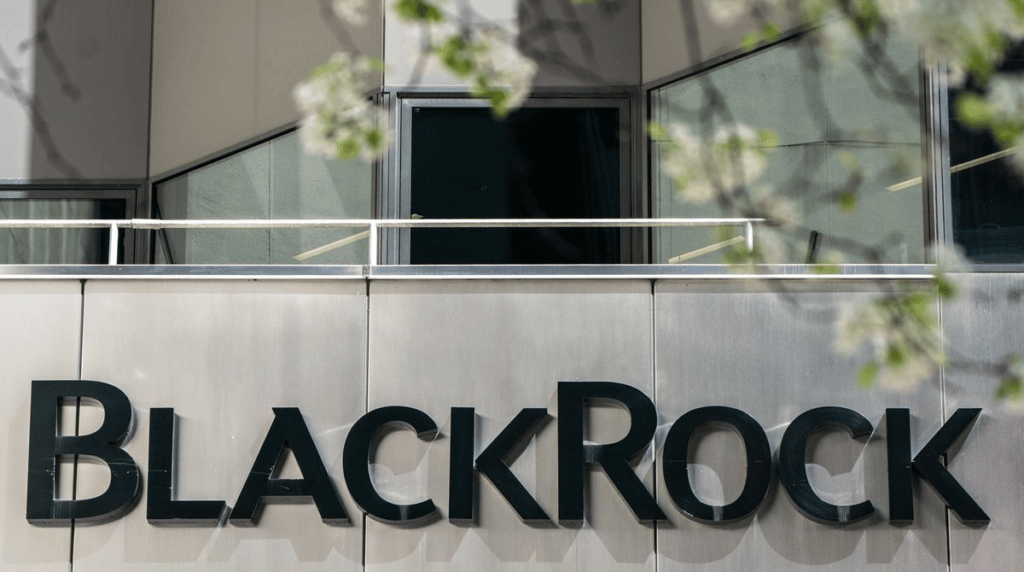 Is it a Broker-Dealer? Otherwise, is it affiliated with a Broker-Dealer? Are there any drawbacks because of this?
BlackRock is a Broker-Dealer, and it may also be affiliated/associated with another.
When a financial institution is dual-registered as a broker-dealer, there are some drawbacks. The main disadvantage is compensation-related conflicts of interest.
Registered Investment Advisers should focus on clients' interests rather than their own. But when they are dual-registered, the situation leads to conflicts of interest. These conflicts include profit sharing from funds, collecting fees, commissions, and so on.
Such conflicts result in hidden fees as well as higher overall costs.
Are the investment funds of BlackRock involved with 12b-1 fees?
Mutual funds involving 12b-1 fees are associated with higher expense ratios. There is no guarantee for higher returns even though firms' pay is associated with these fees.
Some financial institutions receive 12b-1 fees in the mode of payments. This makes them look like incentives to promote their businesses. According to SEC reports, BlackRock doesn't have 12b-1 fees.
Does BlackRock recommend proprietary investments and products?
Yes, BlackRock does recommend proprietary investments and products. These financial products generate more commissions for the firm compared to non-proprietary products.
These recommendations limit the diversity of clients' investments. Anyhow, the choice depends on the client. This may also lead to an impact on the transferability of the investment assets.
You can ask them directly how much the firm is earning from the investment products. You can also enquire about the availability of non-proprietary products.
Does BlackRock accept performance-based fees? Are clients' assets invested into products with performance-based fees?
So, the performance-based fees are paid when an asset outperforms the index it tracks. Yes, BlackRock does offer products having performance-based fees.
This is a somewhat unhealthy scenario for the investors. Usually, the financial advisor gets paid these fees for outperforming the index.
This creates a sense among the advisors that they must beat the performance of the index at any cost.
When this happens, managers of those products will take higher risks. This is not good. Especially for the investors.
Research shows that fund managers take an immense amount of risk in such situations. They double down on the risk and eventually end up with a poor performance than usual.
For strategic investors, it is suggested to avoid the funds having performance-based fees.
Does BlackRock recommend securities underwritten by it or its affiliates?
BlackRock does recommend securities that became public recently or something similar. This creates a tendency for the firm to be biased on these products more than those that aren't affiliated.
Are they available for expats?
Yes, BlackRock funds are available for expats and are provided by various platforms.
Non-US investors can invest in BlackRock with the help of their range of offshore funds. Some examples include:
• BlackRock Global Funds (BGF)
• BlackRock Strategic Funds (BSF)
• BlackRock Global Investment Series (GIS)
• BlackRock Global Index Funds (BGIF)
• iShares Exchange Traded Funds (ETF)
Nowadays, various online brokers offer exceptional services on a global basis.
Hence, you can find an online broker who can offer iShares ETFs. This will reduce a lot of problems while investing as an expat.
Is it a good time to buy?
We just want to say what we always say, i.e., most investment assets are best for the long term. BlackRock funds also fall under the same category.
They provide exposure to stocks and bonds, which leads to a diversified portfolio.
Just be attentive to what to avoid and you also can find a few based on the information in this post. Don't panic when your investment doesn't perform as you expected.
Our Opinion:
As a fund provider
BlackRock is an industry-leading fund manager, which happens to be the best in its sector. Before investing, it is wise to note various aspects that determine its performance.
When it comes to reviews, BlackRock has a poor rating on Trustpilot with 2.4. stars out of 5 stars (66% were 1-star ratings).
In light of the recent events that we've discussed, it may not be a good investment provider available in 2022.
As a stock
Nonetheless, it seems positive as a stock, especially for investors looking for diversification.
It is a massive asset management company deemed to be more reliable than others.
The investment strategy implemented by BlackRock is a trending passive investment strategy. It also profits from increasing value to its shareholders with buybacks.
Yes, there are various political and regulatory risks involved. But they can't be considered hard-hitting factors over the long term.
Bottom Line
BlackRock has been in a few situations, where it got forced to pay fines. Most factors for this include violating whistle-blower protections, improper filings, etc.
Remember that BlackRock earns a lot of its revenue through various types of fees.
This also means that the company may:
• Endorse affiliated securities
• May recommend products in their own interest
• Force advisors/managers to get involved with an immense amount of risk.
This leads to a conflict of interest because BlackRock is a fiduciary. All fiduciaries should act in the best interests of their clients.
There are various alternatives, not just to BlackRock, but to the asset class of mutual funds as well.
Remember that we don't endorse any products in this article. Adding to that, we don't suggest any of the products as bad for you.
You must hold yourself responsible for the investment decisions you make.
Creating a diversified portfolio is very important. Yet, you must remember that investments are complex.
Unless you have enough experience, it is wise to take the help of a financial expert.
Are you an expat? Are you trying to find a financial expert to take care of your investment goals? If so, you've come to the right place.
We offer top-notch financial services to our clients. This allows them to get rid of their financial difficulties as well.
Don't believe us? Well, you can check the client testimonials received by us. They demonstrate our expertise.
To get access to the best-in-class services offered by us, you can click on the link provided below.
Adam Fayed – Expat Wealth Management Services
Hoping that the information provided in this article was helpful for you. Have a great time ahead!!!
Pained by financial indecision? Want to invest with Adam?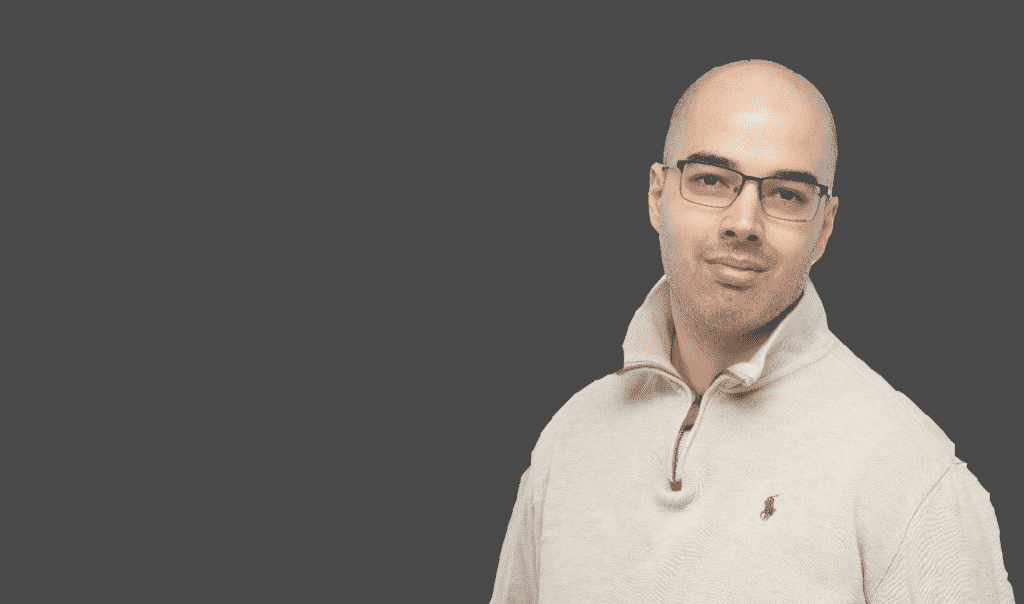 Adam is an internationally recognised author on financial matters, with over 466.6 million answers views on Quora.com and a widely sold book on Amazon