Buying Property in Norway as a Foreigner: A Guide
If you are looking to invest as an expat or high-net-worth individual, which is what I specialize in, you can email me (advice@adamfayed.com) or WhatsApp (+44-7393-450-837).
Introduction
We will discuss the mechanisms of buying property in Norway as a foreigner, as well as other information relevant to the topic. Norway is a fascinating country and expats will find it appealing due to its moderate winters and temperate summers.
You may think about purchasing a home if you have stayed in the nation even for a bit. The fact that foreigners can buy property in the Nordic nation without any restrictions is a terrific news. Plus, you might be eligible for the mortgage which lets you borrow 100% of the purchase price, if you are a first-time buyer.
Buying Property in Norway as a Foreigner: House or Apartment Rentals
Before deciding to acquire your own property or while you're still shopping the market for the best deal, you may opt to first look for a place to rent.
To start your search, there are a number of well-known websites online. Asking various expats, coworkers, or friends for advice or if they are aware of any leads is a good option as well. In Norway, word-of-mouth marketing is a common method of finding a home.
Row homes, apartments, and various types of homes are available for foreigners to live in. Do not forget that short-term rentals are another choice, and they are even advised for new expats. Newcomers will have more time to explore the city and surrounding surroundings as a result. Furnished, unfurnished, or semi-furnished are all options for houses and apartments available for rent in the country.
But do note that the rental market across Norway is currently tight amid elevated demand and a lack of available (quality) properties. In two to three weeks, the best rentals are typically gone. Landlords aren't even bothered to reply every call they get because there is just so much interest in the market.
This means that if you're looking for housing in the country, you must move swiftly because your alternatives will mostly likely be restricted. Not only are you competing against fellow foreigners as a local could also snatch an apartment right under your nose.
The reason for this is that landlords want to make sure that their renters will pay the rent and stay in the country. Having a guarantor can be beneficial for this reason. Furthermore, long-term tenants are frequently chosen over transient ones.
Rental Rules and Procedures
When you find a home you like, it's critical to move promptly and schedule a viewing with the landlord. Keep a look out for common, public viewings that may occur in some locations. Let the landlord know you're interested as soon as you've made up your mind about a place. Remember that there is fierce competition, so you might not always receive the position you want.
Thus, it is best to have several alternatives in mind. It can also be wise to bring all of the requirements and paperwork needed for renting with you. This could contain the first month's rent, your security deposit, and the identity and contact information of your guarantor.
You have the choice if you want a furnished or unfurnished flat. Make sure to look over and get an inventory list if you're renting a furnished home. The landlord must give their approval before making any significant changes to the area.
Rental Agreement
You have the right to request from the landlord a formal lease that cannot be under three years in length as a tenant. The agreement should specify the parties' names and addresses, the rental property, the rent amount, and the terms for the security deposit.
Your rent may or may not cover the cost of your utility bills, so it is crucial to inquire about the particulars for such.
It's also crucial to remember that a renter has the right to end a lease at any time and for any reason. In most cases, unless otherwise specified in the contract, you must offer three months' written notice if you want to move out.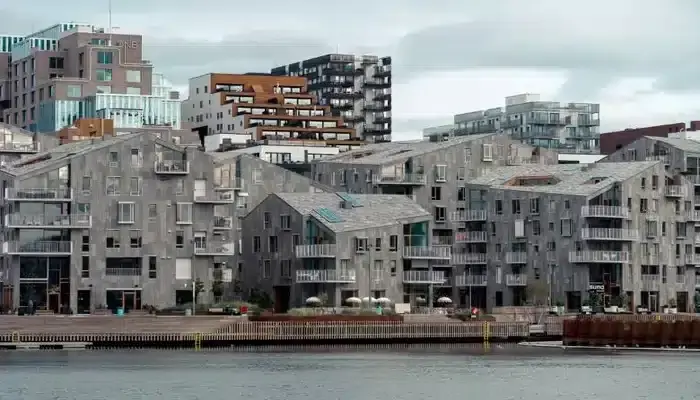 The Deposit
Don't be surprised if the landlord asks for quite a large sum for deposit to reserve your apartment. It typically equals three months' worth of rent and shouldn't go over six months' worth. Along with this, you will also be required to pay the first month's rent.
No party is permitted to withdraw money from the security deposit account throughout the term of the tenancy agreement. Hence, it should be opened in a separate account and the landlord should be responsible for covering any opening-account fees. If the place is still in the same condition as when you moved in, you get your security deposit back. Furthermore, you are entitled to ask for the interest that was accrued on the deposit.
If you do not have sufficient funds to pay the required deposit, it may be advisable to get in touch with your local government, as they may be able to lend you the money or serve as your guarantor. For expats who are employed, it is a good idea to verify with their employer as well, as this is something they may occasionally do for workers. You can obtain a loan from a private bank if none of those choices are practical.
Average Rent in Norway
As of the time of writing, renting a one-bedroom apartment within Norway's city center costs 10,680 krone (nearly 1,033 US dollars) per month and 8,640 krone outside that area, according to cost of living data aggregator Numbeo.
Rent for a one-bedroom apartment within Norwegian capital Oslo's city center costs 13,944 krone per month and 11,375 krone outside that area, as per Numbeo.
In the case of the cities of Bergen and Stavanger, a one-bedroom apartment for rent within their city centers costs roughly 10,577 krone and 10,250 krone, respectively, while it costs 8,200 krone and 7,812.5 krone outside that area.
Short-Term Rentals
It is recommended that you begin with a temporary rental while relocating to Norway as a foreigner. Prior to deciding on an apartment for the long term, short-term rental apartments allow you the chance to experience life in the country and assess various neighborhoods. There are also furnished rentals offered on a monthly basis if you need furniture.
Short-term rentals have come under heavy government scrutiny in the country. They want to prohibit investors from amassing a large number of units and renting them out, effectively operating their own hotels at the expense of the genuine hotel industry. Additionally, there is a cap on the number of short-term rental days that landowners may rent out their properties each year. They also have to deal with stricter tax requirements.
Buying Property in Norway as a Foreigner: Eligibility and Residence
You can purchase real estate in Norway without being a citizen of the country. There are no limitations at all on foreigners purchasing property in the land of the midnight sun. You can purchase the home right away if you intend to relocate to Norway and have your residence permit. One can buy a house even if they don't have Norwegian citizenship and are searching for a second home in Europe.
It's crucial to understand that having property in Norway won't make it easier for you to obtain your citizenship or visa, though.
Based on which part of the country you decide to purchase, you might not even be required to pay property tax. It can be challenging to find the finest area to buy in Norway because each city and town offers you a lovely and distinctive charm that you will adore.
Buying Property in Norway as a Foreigner: Relevant Processes and Steps to Follow
Set up an appointment with your bank. This is an important first step because you must have a general understanding of your financial condition so as to determine how much of a mortgage you will qualify for.
Hire a specialist. Typically, purchasing is done with the aid of a real estate agent. They are accountable for abiding by Norwegian laws and are able to complete real estate transactions without the assistance of a lawyer. They are also in charge of making the necessary financial arrangements and filing the transfer deed with the state registry.
Scout for houses. Go to some open houses after initially searching online for available properties. The majority of viewings take place on weekends or in the evenings, lasting roughly an hour. By doing so, you may decide which parts of the city you enjoy best as well as the kind of property you want to reside in.
Secure the prospectus. When you finally are able to locate a property that you think you would like, read the prospectus to find out more about the community and the home's technical features as well as its structure.
Make an offer. The bidding form is generally located in the back portion of a prospectus. Bear in mind that in Norway, bids are legally binding and that placing a bid for something you cannot truly afford could result in severe penalties.
Sign a sales deal. The real estate agent will draft a sales contract if your offer is accepted, and both you and the seller must sign it. What would happen in the event of a breach of contract is described in this contract.
Deed and deposit. Until the last few stages are finished, the deed stays with the agent and will only be handed over to you after the sales agreement has been executed. A 10% down payment of the total cost of the transaction is also required.
Register the property. Your new home will then be registered with the land registration by the real estate agent, and the government will provide you a legal document designating you as the new owner of the real estate.
Settle your payables. In addition to paying the real estate agent for their services, you will also need to pay a stamp duty for the property's registration. Of course, you are also now liable for giving the vendor the balance of the purchase price.
Buying Property in Norway as a Foreigner: Rules and Regulations
In Norway, homes and properties fall under various categories, each of which has its own set of laws. Additionally, before buying a house in the country, you should be informed of the various laws and regulations that apply to purchasers.
Housing Categories
There are numerous housing classifications in Norway. Freehold homes and condominiums are the most popular types. You also have leased-land properties, which are a hybrid type.
Freehold Properties
When a property is freehold, the owner is the sole owner. This can include terraced houses as well as homes when the owner also owns the home's piece of land.
Also available are freehold flats. In this case, the owner receives a portion of co-ownership in the property as well as the sole right to utilize his owner section, which has its own section number in the building.
Freehold property owners are free to sell their homes to anyone they choose at any time. Additionally, they are not bound by neighborhood rules typical of condominiums when renting out the home.
Condominiums
Any sort of property can be a part of a condominium, but typically it's apartments or terraced houses.
You do not own a property if you purchase one in a condo. Instead, you pay for the right to live alone in a certain area of the condo. The building itself and the ground it is situated on are owned by the condo. It could be set up as a standalone condo or linked to a housing association.
The condo obtains financing to maintain the structure and communal areas. The remaining portion of the loan, which is paid as a component of the common cost, is then assumed by each segment.
When it comes to renting out their condos, condo owners must abide by the rules specific to that building. They may need to ask for authorization for significant renovations as well.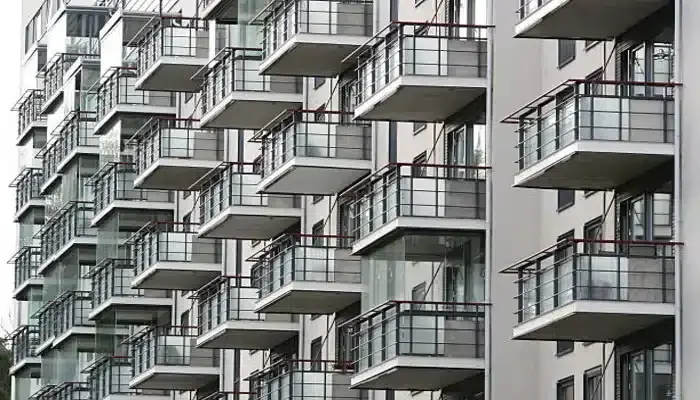 Leased-Land Properties
The ground on which a building is constructed is leased from a landowner in leased-land properties, a unique class of real estate where the building's owner owns the property as a freehold asset.
As part of the lease agreement, the tenant pays the landlord an annual fee. Although the landowner may need to give his or her consent, the tenant is often free to sell the house to whoever they like.
Therefore, before thinking about obtaining leased land assets, one should become familiar with the terms of such properties.
Right of First Refusal
There are contracts with a right of first refusal attached to specific assets. The contract's holder now has the option to purchase real estate at the price determined by the market. Thus, even if a buyer makes the highest offer, they could not be successful in purchasing the home. This is so that the person who has a contract with a right of first refusal can buy the property for the same amount.
As was previously noted, a condo may be connected to a housing association. If this is the situation, residents of the housing association frequently have the choice to buy flats for sale from the association with a right of first refusal option.
Buying Property in Norway as a Foreigner: Getting a Mortgage and a Bank Loan
The majority of private banks in Norway accept mortgage applications. In general, the payback period lasts for 20 to 30 years, and you are permitted to borrow up to three times your annual salary or 85% of the cost of the property.
One can apply for a first-time buyer mortgage if they do not already own a home in Norway. You can borrow 100% of the purchase price with this mortgage, which has a fixed interest rate for the entire amount.
Buying Property in Norway as a Foreigner: Required Documents
Your tax returns and paycheck stubs as evidence of your level of income are among the documents you'll need to present to the bank when you apply for a mortgage. An official loan approval document may take up to two weeks to arrive once your mortgage application has been given the go-ahead.
This is one of the conditions for purchasing real estate in Norway together with a D number (an identification number for those who do not have a Norwegian national identity number).
You can apply for a start loan from your municipality if you are having problems obtaining a loan from a bank for a certain reason. It is preferable to apply for this loan before you start looking for a home so that you are fully aware of your financial capabilities.
Many towns have enacted various regulations and policies regarding the issuance of these loans. The municipality will choose which individuals and how much money they receive in loans based on these procedures. To learn more about this, it is advisable to speak with your municipality.
Buying Property in Norway as a Foreigner: Cost Associated with Your Acquisition
The cost of housing in this nation, however, may come as a shock to expats as it is significantly higher than what they may be accustomed to. Several things contribute to this, including the high expense of insulating buildings in such a chilly country, the high cost of living which discourages the development of many affordable homes, and the high cost of labor.
As of the time of writing, buying an apartment within the country's city center costs about 62,691 krone (US$6,063) per square meter, while it costs roughly 44,601 krone per square meter outside of that area, according to Numbeo.
The costs of purchasing a home in Norway include not only those that were previously stated but also other expenses. Some of them are one-time charges, such as those for registration paperwork or common property taxes akin to those you have in the US.
You will incur standard homeowner expenses if you plan to live on your property. Additionally, monthly utility payments will be required for things like electricity, water, natural gas, and parking.
Buying Property in Norway as a Foreigner: Utilities
After you've located and moved into your dream home, you'll need to figure out how to get to Norway's utilities, such as gas, water, and electricity. The various utility providers in the nation include electricity firm Hafslund and unit Oslo Energi, Oslo-based renewable energy provider Norsk Hydro Energy, as well as water utility company Voith Hydro AS.
Required Documents
Typically, the water and electricity have not been shut off when you move into a new property. All you have to do is change the accounts to your name.
If you do need to set up utilities, all you have to do is give your address, name, and phone number, as well as the day you need the service (usually your move-in date).
Voltage
Norway uses 220 volts AC at 50 hertz for electricity. Plugs are spherical, two-pin European plugs. You will require an adapter if you are an American expat living abroad. You can buy converters and transformers at the airport, in electronics stores, gift shops, and even some bookstores if you forgot to pack one. It's best to leave hair dryers at home. When moving to Norway, it is preferable to get a new one due to their high power usage.
Other Things to Note When Buying Property in Norway as a Foreigner
In this nation, drinking the tap water is safe. In fact, it has a reputation for being among the world's purest.
The primary method of house heating in the country is electricity. The cost of electricity can fluctuate throughout the year. Production of hydroelectricity is the main source of energy for the nation. Hydroelectric facilities on the mainland supply more than 99% of the nation's electricity. This nation exports more energy than any others in the globe.
Electricity, water, and heating, ventilation, and air conditioning are all considered utilities in Norway, which you must settle each month or year, based on your provider. Payments can be made in person, online, at the post office, or via mail.
The Norwegian parliament establishes the political framework for energy and water, while the ministries of petroleum and energy, climate and environment, local government and modernization, finance, and trade carry out their authority.
Buying Property in Norway as a Foreigner: On Taxes
The Norwegian property tax system might be of interest to you. The amount you pay in taxes will vary depending on where you buy property. The tax burden is typically larger in cities with higher densities.
There is no property tax imposed on residential properties in the case of Oslo. Instead, a transfer fee of 2.5 percent will be charged when you buy the property. You don't have to worry about property tax at all after you've paid the initial cost.
Buying Property in Norway as a Foreigner: Risks Involved
Purchasing real estate in Norway as a foreigner has little risks. In general, however, purchasing property abroad could always be a risky venture.
You shouldn't overbid for a property.
Currency exchange may result in higher costs.
You can find it challenging to deal with insurance if something untoward occurs to your property, such as a fire.
Norwegian zoning regulations could differ from your place of origin and limit the uses you can make of a property when you first buy it.
You can be required by local regulations to fulfill obligations that are unusual.
You may probably steer clear of any substantial hazards if you conduct in-depth study on Norway and the precise area you plan to purchase. It should be simple to locate assistance if you find yourself in a sticky situation because the majority of Norwegians speak English as a second language.
Buying Property in Norway as a Foreigner: Seizure of Property
Can Norway's government take control of the property of foreigners?
Expropriation is the term for the government's power to take private property, which is occasionally associated with eminent domain. European credit insurance firm Credendo Group estimates that the expropriation risk in Norway is minimal.
Only if you breach the law and your property is at issue in the judicial process is it likely that the government will seize your possessions. If you reside in a region where property taxes are levied and you don't pay, the government may take legal action against you.
Overall, as long as you go by Norwegian law and don't cause any major issues, you should continue to hold ownership of your property.
Buying Property in Norway as a Foreigner: Areas with High Appreciation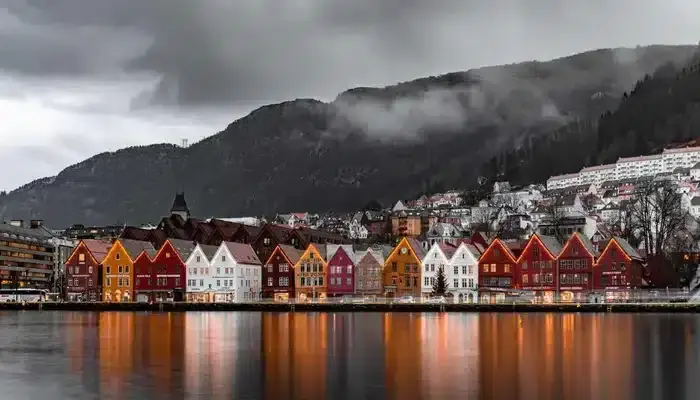 Norwegian real estate is flourishing and is projected to see large price hikes for homes throughout the nation, particularly in Oslo. In particular, value of real estate in Norway could climb by as much as 12% in three years' time. This outlook comes after a 5.1% year-over-year jump in home sales in 2020.
Large cities, not rural areas, are the locations in Norway that are expected to experience the greatest appreciation over the next years.
Oslo
The country's capital, is renowned for its extensive cultural legacy, museums, and open spaces. In this pricey metropolis of over 1 million people, home values are expected to rise 18.8% between 2020 and 2023.
Bergen
Bergen looks out over the ocean while being tucked between fjords and mountains. Music, markets, and stunning vistas can be found in this rainy coastal jewel. Housing prices increased by 6% in 2020, and it is anticipated that this increasing trend will continue.
Stavanger
Stavanger is one of the oldest cities in Norway and is famous for its vibrant architecture, pristine beaches, and delectable regional cuisine. In 2020, Stavanger's real estate values improved by almost 10%.
Norway is home to numerous quaint small villages and cities with beautiful scenery and fascinating local cultures. The property values in the majority of inhabited areas are currently rising quickly, but these three locations stand out in the Norwegian property market.
Buying Property in Norway as a Foreigner: Final Thoughts
No matter where you choose to settle or acquire property in, you must always execute diligence before committing to a final decision. Note that every nation has different laws that could affect your plans and accidentally misinterpreting the law could lead to serious problems in the future.
If you're interested to learn about investments (especially if you're from the UK), we have an article titled what are the best investment options for UK expats in 2022 that you can read as reference.
We also have a review of UK-based financial services firm Evelyn Partners for your perusal.  
Pained by financial indecision? Want to invest with Adam?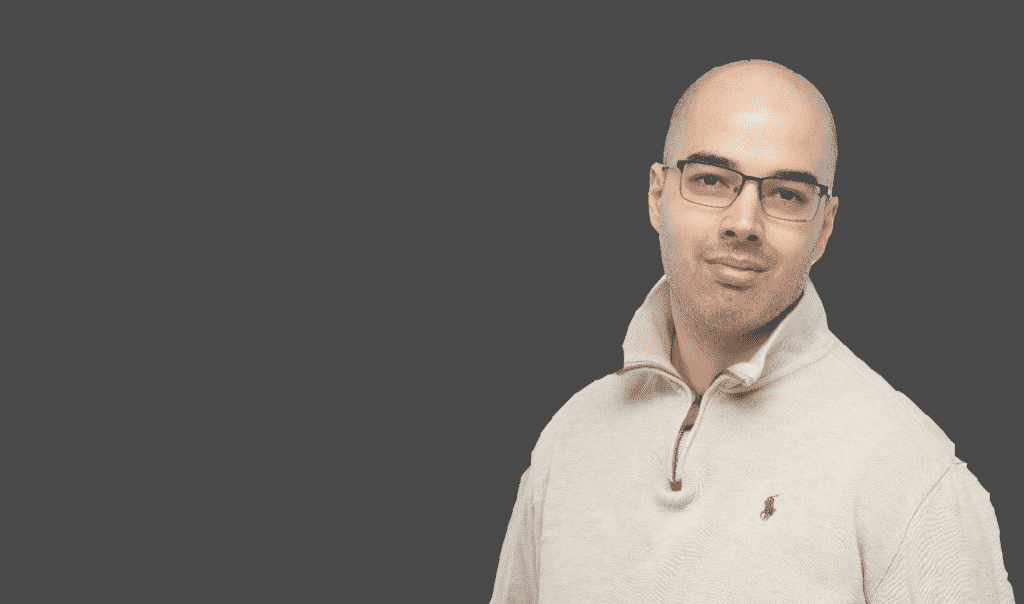 Adam is an internationally recognised author on financial matters, with over 584.6 million answers views on Quora.com and a widely sold book on Amazon and a contributor on Forbes.