The cost of living in Geneva is one of the most important aspects to consider when relocating to a new place. Embrace the art of living in the city nestled by the tranquil shores of Lake Geneva. This city of diplomacy and alpine elegance offers a unique canvas for your journey. Experience life in Geneva, where international sophistication and Swiss tradition harmoniously coexist.
If you want to invest as an expat or high-net-worth individual, you can email me (advice@adamfayed.com) or use these contact options.
Life in Geneva 101
Cost of living in Geneva
Geneva is one of the most expensive cities in Western Europe for living and buying or renting property. To illustrate, a family of four should expect monthly charges of nearly $6,000 without rent, while a single person might pay $1,623.
A modest lunch in the business district costs $30, while a furnished 900-square-foot apartment in an affluent region costs under $5,000 per month. A similar property in a benchmark region rents for nearly $3,700. Two people's monthly power costs are $226, and an 8 mbps internet connection is $62. A liter of gas costs $2.29, and a monthly public transport ticket costs $78.
Cost of living in Geneva for students
A student in Geneva will normally need to budget roughly 1,500 Swiss francs (USD 1,677.5) per month. Rent is a major outlay, averaging 600 f francs or a multi-bedroom apartment with shared facilities and 1,000 francs for a studio or one-bedroom apartment.
Monthly expenses for things like food and utilities might be another 300–600 francs. The monthly cost of public transportation is 45 francs for students under the age of 25, and 70 francs for students who are older.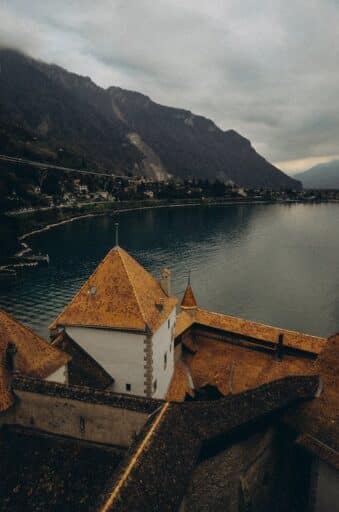 Weather in Geneva
The climate in Geneva, Switzerland is mild, and the city enjoys all four seasons. Warm and sunny summers are the norm, while harsh, snowy winters are the exception. Fall is typically temperate and pleasant, while spring ushers in milder temperatures and rain. Especially noteworthy is the fact that Geneva's notoriously brisk winds are responsible for making the city's already chilly climate seem even frosty.
July is the best weather for outdoor fun. The coldest and snowiest months, however, are November through February, when many people choose to engage in winter activities. The heaviest downpours, signaling the arrival of spring in this lovely Swiss city, tend to occur in the month of May.
What is Geneva known for?
The unparalleled allure of Geneva lies in its breathtaking scenery, high-quality beverages, and decadent foods. It embodies Swiss watchmaking brilliance, decorating wrists worldwide with precision and craftsmanship.
But Geneva is more than simply a luxurious destination; it is also a global hub for international diplomacy and a financial powerhouse. The city's prominence in these disciplines is reflected in the presence of various international organizations, such as the Red Cross and several significant UN agencies.
With more international organizations headquartered there than any other city, Geneva justifiably claims the title of "Capital of Peace" in the diplomatic world. The fascinating museums, art galleries, and historic landmarks of Geneva provide a wonderful introduction to the city's long and illustrious history.
The historic center of Geneva is a must-see for everyone interested in experiencing the true spirit of this amazing city. Old Geneva lives on in these alleys and buildings, which still vibrate with its history.
Geneva has become a byword among luxury goods enthusiasts as the place to go for the finest shopping. Boutiques in the city's affluent neighborhoods boldly display luxury labels like Rolex.
Is Geneva safe?
Known for its dedication to public security, Geneva is a safe haven for tourists and locals. The city's low crime rate is indicative of the Swiss commitment to protecting its citizens and maintaining social harmony.
However, as in any city, Paquis and Plainpalais may have greater crime rates than other areas. While it is still safe to move to Geneva, expats should be cautious of their surroundings and take necessary safety measures. Avoid flashing cash or other valuables in public, store them in a secure location like a locker or backpack, and always use legitimate taxis or transportation services.
It is also recommended that foreigners respect and follow the local laws, customs, and traditions of the Swiss city.
Working in Geneva as an expat
The international organizations, financial institutions, and diplomatic missions that call Geneva home make it an attractive destination for those seeking work opportunities outside of their own country.
The city offers numerous career paths due to its many different types of businesses. These include the booming industries of IT and biotech as well as private banking, commodity trading, tourism and hospitality, and more.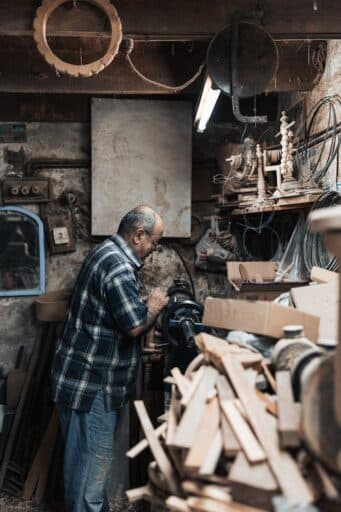 Expat banking in Geneva
Foreigners can open bank accounts in Geneva by providing the relevant papers and following the bank's application process. Note that the process and requirements may differ by financial institution and applicant conditions.
The Foreign Account Tax Compliance Act may add obligations for US citizens. FATCA's regulatory difficulties may prevent Geneva banks from serving US citizens and linked parties.
Are there international schools in Geneva?
Geneva is known for its top international schools serving students from many cultures. Collège du Léman and International School of Geneva are two of the top international schools in Geneva. These schools offer a rich education through the International Baccalaureate, British, French, and Swiss Maturité curricula.
These international schools include students from about 50 to 140 nations, making them very diversified. Geneva is great for families seeking top-notch international education due to its diverse cultures and inclusive learning environment.
Getting around Geneva
Geneva's public transportation system provides various alternatives to meet the demands of residents. Trams and buses operate under the supervision of Transports Publics Genevois (TPG), and there are inexpensive monthly passes available, which are especially helpful for individuals under the age of 25.
While TPG passes include train travel inside the Geneva canton, short trip tickets are available for brief rides on the bus, tram, or local boat. The local public transportation system is accessible to the visually impaired without charge or restriction because of the special accommodations in place.
The Chemins de fer fédéraux (CFF) has a comprehensive train service, and passengers aged 16 to 25 are eligible for discounted annual passes. Please note that rail tickets must be purchased in advance of travel.
In addition, visitors staying at approved hotels in Geneva are given a Geneva Transport Card, which allows them free use of the city's buses, trams, trains, and boats. Personal and nontransferable, this card can be easily obtained online and used with a smartphone.
You can't hail a cab from the street, and the ones that are available are quite pricey.
Taxibikes provide an environmentally responsible option for getting about Geneva.
Health insurance in Geneva
All people, including foreign nationals, are required to have at least the bare minimum of public health insurance in Geneva. This rule ensures that people can get the healthcare they need.
There are more than 60 insurance companies recognized by the Swiss government that expats can choose from. Expats can find a plan that works for them and their lifestyle preferences thanks to this selection.
It is highly recommended that new expat residents in Geneva secure a policy no later than three months after arrival. Importantly, protection begins on the day of arrival and continues backwards through the duration of coverage.
Expats can also get private supplemental insurance. Patients have a private room during hospital stays with this additional coverage, making care more personal and comfortable. It lets patients choose their doctor and cuts wait times, improving the healthcare experience.
What language do they speak in Geneva?
Geneva celebrates its multilingualism, with French, German, and Italian woven into its fabric.
French is Geneva's official language and the most spoken in the city. Interestingly, many Geneva citizens speak a second language, boosting the city's linguistic diversity.
About a quarter of Geneva's natives and most expats speak English as a second language. The city's bilingual environment enhances cosmopolitanism and enables communication for citizens and visitors.
Best places to live in Geneva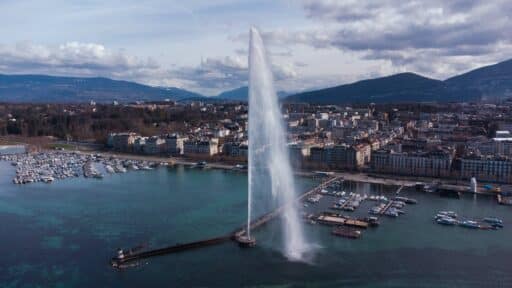 We expanded this list to include not just the city of Geneva neighborhoods but also areas within the canton of Geneva where it is located.
Eaux-Vives: Eaux-Vives is ideally situated on the left bank of Lake Geneva. This central location provides easy access to many city facilities and services. Eaux-Vives has many wonderful cafes and restaurants including Cafe de la Paix. Its strategic location also provides it a good gateway to Carouge's busy sector.
Acacias: This area is near Geneva's center. Its pricing makes it appealing to residents seeking affordable living in this global metropolis. It attracts expats looking for a nice neighborhood. Its good schools make it a good choice for families too.
Champel: Its proximity to the city core and international institutions attracts expats seeking a refined city lifestyle. Champel is peaceful and cosmopolitan due to its accessibility and serenity.
Versoix: On Geneva's outskirts, Versoix offers a quieter lifestyle while yet being accessible to the city center. Its cost relative to central Geneva makes it appealing to budget-conscious residents. It's a peaceful neighborhood for individuals who want a slower pace.
Carouge: This is a thriving district with artisan boutiques, active café culture, and lively nightlife. Its unique character and energetic atmosphere attract Geneva residents seeking a unique living experience.
Plainpalais: The University of Geneva located in Plainpalais, a neighborhood near Geneva's city center. Its youthful, lively atmosphere offers cultural and recreational activities. Museums and marketplaces make this district a cultural and intellectual hub in the city.
Vieille Ville: Geneva's picturesque Old Town has cobblestone streets and ancient architecture. Living here is special because rich historical and cultural attractions are close by, creating a timeless and intriguing ambiance.
Pâquis: It is near the train station and UN, creating a diversified and international atmosphere. Its international presence makes it a melting pot with many dining and nightlife options. With its busy atmosphere, this district represents Geneva's cosmopolitanism.
Cologny: This posh area on Lake Geneva's left bank is known for its lake vistas. It targets Geneva residents seeking a quieter and more affluent lifestyle. The neighborhood's highlights are its exclusivity and stunning views.
Meyrin: Scientists and researchers are drawn to it. The neighborhood's scientific background gives it a unique and cosmopolitan feel.
Pros and cons of living in Geneva Switzerland
Pros:
With lower crime rates than other large cities, Geneva is safe.
With excellent public transit and a strong economy, the city has a good level of living.
Geneva's Alps and Lake Geneva are stunning.
It's home to several international organizations and worldwide enterprises, offering expats many high-paying jobs.
Geneva offers many museums, galleries, and theaters.
The city promotes work-life balance through outdoor activities and time off.
Cons:
Geneva has high rental and property prices due to its high cost of living.
Peak tourist seasons can cause city congestion.
The language barrier can hamper non-French or German speakers.
Geneva's rental properties are usually unfurnished.
Finding adequate housing might be difficult due to a housing shortage and market competitiveness.
Geneva may seem quieter and less lively than other big cities.
Pained by financial indecision? Want to invest with Adam?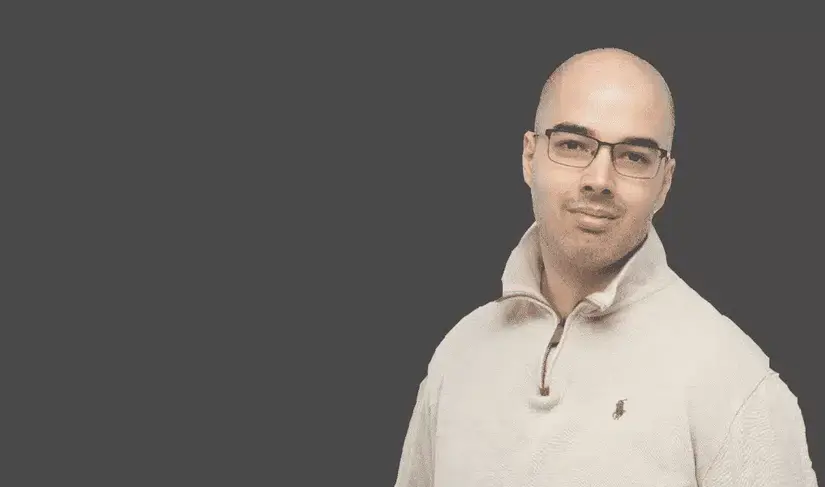 Adam is an internationally recognised author on financial matters, with over 694.5 million answer views on Quora.com, a widely sold book on Amazon, and a contributor on Forbes.