Millions of expats worldwide are planning to relocate to Middle Eastern nations, which have emerged as some of the greatest locations. This region's Dubai and Riyadh are undoubtedly drawing in foreigners searching for alluring job prospects and excellent living environments.
So, if you're one who's considering moving to the Middle East for a new profession and life, then maybe Riyadh and Dubai should be on your list! In order to help you decide wisely and sensibly about your next step in both your personal and professional lives, we are here to give you a thorough debrief and compare the cost of living in Riyadh vs Dubai.
If you want to invest as an expat or high-net-worth individual, which is what i specialize in, you can email me (advice@adamfayed.com) or use WhatsApp (+44-7393-450-837).
Cost of living in Riyadh vs Dubai 101
You will have a great existence in either Riyadh or Dubai due to the exceptional living circumstances that both cities provide. Living your dream life is expensive, especially in Dubai, where everyone urges you to live your life to the fullest.
Basic Necessities
When it comes to eating, Riyadh has more affordable alternatives than Dubai. In terms of food price in Dubai, a cheap restaurant dinner costs 40.86 riyals (40.00 AED); it's only around 30 riyals (29.37 AED) for the food price in Riyadh. Yet, a two-person dinner at a mid-range Riyadh restaurant cost nearly 28% more than in Dubai. Riyadh's average dinner cost 200 riyals (195.81 AED), whereas Dubai's cost 255.35 riyals.
A McDonald's lunch costs 28.00 riyals (27.41 AED) in Riyadh and 35.75 riyals (35.00 AED) in Dubai. Dubai's domestic beer cost 45.96 riyals (45.00 AED) compared to Riyadh's 6.50 riyals (6.36 AED), with a 607.1% difference. In Riyadh, one imported beer cost 8.00 riyals (7.83 AED), compared to 45.96 riyals (45.00 AED) in Dubai, representing a 474.5% gap.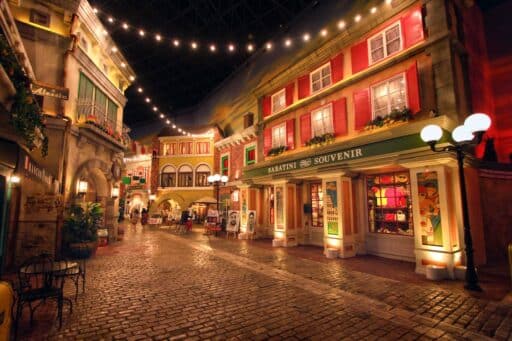 Grocery Cost in Dubai vs Riyadh
There's a significant difference in grocery costs between Dubai and Riyadh. Here's a breakdown of the basic goods an average person needs:
Grocery prices in Dubai
A 0.5-kilogram loaf of bread costs 4.65 AED in Dubai, while a liter of milk costs 6.40. Rice, an important staple, costs 7.14 AED per kilogram. A kilogram of cheese costs 56 AED, while a dozen eggs cost 13.11. In Dubai, a kilogram of chicken breast costs 36.13 AED and a round steak 48.13 AED.
Dubai prices a kilogram of apples at 8.39 AED and bananas at 7.21 AED. On average, tomatoes cost 5.60 AED per kilogram, while oranges cost 7.37 AED. Compared to other necessities, a kilogram of potatoes costs 4.17 AED and onions 3.75 AED.
Other expenses differ besides food. Home goods differ. A two-liter Coca-Cola or Pepsi costs 9.28 AED, a one-liter bottle of water costs 1.60 AED, and a 750-mL mid-range wine costs 73.18 AED. A pack of cigarettes costs 21.78 AED, while 0.5L of beer costs 13.02 AED. A bottle of hair shampoo costs 23.95 AED, four toilet paper rolls cost 13.37 AED, and a week of cold medicine costs 32.04 AED. The average toothpaste tube costs 14.47 AED.
Grocery Cost in Riyadh
The cost of grocery in Riyad actually varies. A 0.5-kilogram loaf of bread costs 4.88 riyals, while a liter of milk costs 6.49 riyals. A kilogram of rice costs 7.59 riyals. One kilogram of cheese costs 8.52 riyals, while a dozen eggs cost 15.22 riyals. Riyadh charges 28.76 riyals for a kilogram of chicken breast and 30.47 riyals for a round steak.
Apples cost 8.84 riyals and bananas 8.16 riyals per kilogram in Riyadh. Oranges cost 6.78 riyals per kilogram, while tomatoes cost 9.38. Onions cost 6.36 riyals per kilogram, while potatoes cost 8.47 riyals for other requirements.
Non-food goods include a 750-mL bottle of mid-priced wine for 23.53 riyals, a 2-liter Coca-Cola or Pepsi for 7.35 riyals, and a 1-liter bottle of water for 1 riyal. A pack of cigarettes costs 19.76 riyals, while 0.5 L of beer costs 14.46 riyals.
For non-food essentials, a bottle of shampoo costs 5.19 riyals, four toilet paper rolls cost 7.47 riyals, and a week of cold medicine costs 7.64 riyals. A toothpaste tube costs 22.47 riyals.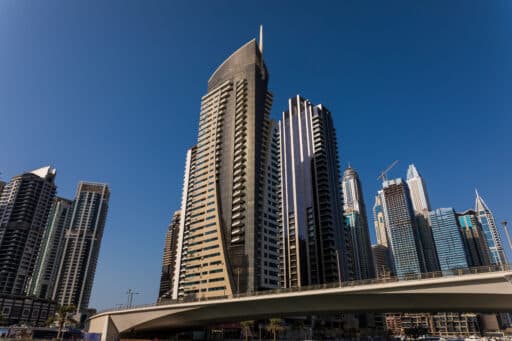 Transportation
In terms of travel, a one-way local transport cost in Dubai is 6.13 riyals (6.00 AED). This is 53.2% higher than in Riyadh, which only costs around 4.00 AED. Unexpectedly, a monthly transit permit in Dubai costs 306.42 riyals (300.00 AED) and in Riyadh 104.35 riyals (102.16 AED).
Housing
Two cities have extremely varied house costs. The housing cost in Dubai and Riyadh offer justifiable features that meet your budget too.
One-bedroom apartment rent in Riyadh that's in the city center was 4,022.43 riyals (3,938.16 AED), whereas the rent in Dubai is 7,869.72 riyals (7,704.85 AED). Dubai charged 15,012.05 riyals (14,697.56 AED) for a three-bedroom flat in the city center.
The differences in Riyadh cost of living compared to Dubai cost of living are clearly shown by these numbers, which also emphasize the different financial environments in which locals and foreigners find themselves in these two vibrant Middle Eastern cities.
Healthcare Cost in Dubai
An individual's average healthcare cost in Dubai, specifically for foreign health insurance, was USD $5,269. In Dubai, families' average annual premium for international health insurance in 2021 was USD $14,585. It's important that you look after your health, and in your tally for your estimated living expenses in Dubai, healthcare must be on the priority list too.
Healthcare Cost in Riyadh
Due to their public sector jobs, expats may get free healthcare; however, non-Saudis must have private or Saudi expat health insurance. The Saudi Ministry of Health funds and manages public healthcare. Health insurance from Saudi Arabia is required.
Local health insurance provider options will show up when your Enjaz form is processed. Insurance costs $4,000 to $6,000 per annum or around $350 per month. Healthcare is a prerequisite and should be included in your living expenses in Riyadh.
Education Costs
Even though tuition costs are usually seen as expensive, overseas students may still apply for several scholarships and work part-time jobs while maintaining a student visa.
Many institutions provide a list of various scholarships, beginning with financial help, which exempts students who are unable to pay the full tuition owing to financial difficulties. Additional family grants include the Sibling Scholarship, which offers a discount to students whose siblings are also enrolled at the same institution.
The most well-known scholarships offered by almost all colleges worldwide are academic in nature. Students are given this scholarship according to their merit. Universities frequently provide scholarships to students who succeed in extracurricular activities and other academic pursuits.
Tuition Fee in Dubai
Dubai's average yearly tuition is AED 40,000–AED 75,000. Depending on type and location, monthly housing costs vary from AED 2,679 to AED 7,174.
School Fee in Riyadh
Saudi Arabia, with one of the Middle East's fastest-growing educational institutions, is quickly gaining popularity as a study abroad location. Saudi Arabian institutions and colleges are worth checking out if you're thinking about studying abroad and want to find a fun place to go!
The world's top institutions are located in Saudi Arabia, a nation full of kindness, culture, and astounding inventions. Education for students should also be included in terms of their set living cost in Riyadh.
Saudi Arabian colleges provide top-notch instruction in internationally recognized subjects; they are institutions with a focus on science, engineering, and energy-related subjects, as well as chances for research and development. Through cooperation with institutions throughout the world, several Saudi Arabian universities provide a broad and global education.
Compared to most study abroad locations, Saudi Arabia has comparatively low tuition costs. Students may also apply for a number of scholarships to help with living expenses, tuition, and other fees. Additionally, many scholarships provide completely supported study options, so you may go to school for nothing!
Depending on the degree and institution selected, tuition costs in Riyadh vary. The cost of undergraduate studies is around 22,506 riyals, while postgraduate programs are approximately 52,514 riyals. Additionally, the cost of living may vary between 3,000 and 3,938 riyals.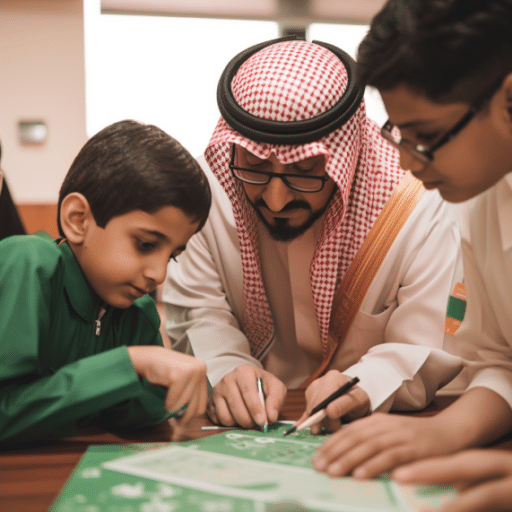 Internet
One of the basic needs we have now in this modern world is being connected virtually. May it be at school, work, or leisure, we need the internet to connect to our online platforms. Hence, it's important to be aware of the internet costs for Dubai and Riyadh. Here's a breakdown:
Internet cost in Dubai
AED 300 is the maximum monthly fee for a basic home internet service in Dubai. For a premium membership, you will need to spend more than AED 1,000 if you want 500 Mbps download speeds. There are options for broadband connections or a combination of television and internet services.
Determining the cost of living in Dubai may also be aided by the cost of home internet access. If you would like faster internet download speeds, you have to buy eLife premium packages. For an additional AED 29, you may get full-home Etisalat Wi-Fi service.
Please be aware that a 5% VAT is not included in these monthly payments. In addition, installation expenses are AED 199, irrespective of the package you choose. There is a 100 AED fee to switch to a cheaper plan, but upgrades are free. You will be charged AED 150 for relocating your connection and an additional AED 150 for a technician visit.
Hundreds of TV channels, a Wi-Fi router, and free calls to landlines in the United Arab Emirates are all included in the du bundle.
Similar to the Etisalat packages, the du home internet charges are also exclusive of VAT, taxes, and other extras. AED 200 is the activation charge, and AED 150 is the TV box deposit. Conversely, the latter is refundable.
The billing cycle starts 21 days after you submit your application, and payments are made on a monthly basis unless you check in during this time.
The 24-month plan period is the shortest. You will be assessed AED 500 in exit costs if you terminate your membership within this period and do so within the first year. The departure cost is lowered to AED 250 if you discontinue your internet subscription after a year of use.
Riyadh Internet Costs
Saudi Arabia had 29.10 million social media users in January 2023, or 79.3% of its population.
The prices are straightforward for the products on hand. Customers may use the service for 11.5 riyals for a one-day bundle. If customers need a longer duration, a one-week package is offered for 57.5 riyals.
For those looking for ongoing access and an even longer commitment, a one-month package costs 115 riyals. Customers may choose the bundle that best meets their needs—whether they need short-term or longer-term access—thanks to this straightforward pricing structure.
Final Thoughts
Which city is preferable, Dubai or Riyadh? This is entirely a matter of personal preference and aspirations. Every city has unique characteristics and points of interest. Your lifestyle, work, cultural preferences, and experiences will determine the perfect city for you.
Before choosing, the first and most important thing you should do is conduct further study, visit these cities, and evaluate your requirements and interests. And then, you can welcome the opportunity to enjoy life in these eastern cities.
Check out this article if you're looking for priority and private banking services for high-net-worth individuals.
Pained by financial indecision? Want to invest with Adam?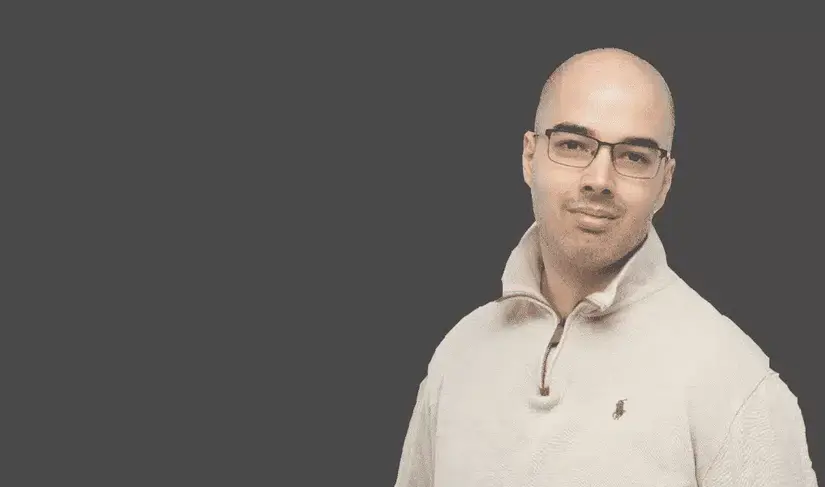 Adam is an internationally recognised author on financial matters, with over 694.5 million answer views on Quora.com, a widely sold book on Amazon, and a contributor on Forbes.