Expat cost of living in Brunei in 2021 – that will be the topic of today's article.
Nothing written here should be considered formal tax, financial, legal or any other kind of advice advice, and is for entertainment purposes only.
For any questions, or if you are looking to invest as an expat, you can contact me using this form, or use the WhatsApp function below.
The best time to review your situation is often when you are moving to a new country.
Introduction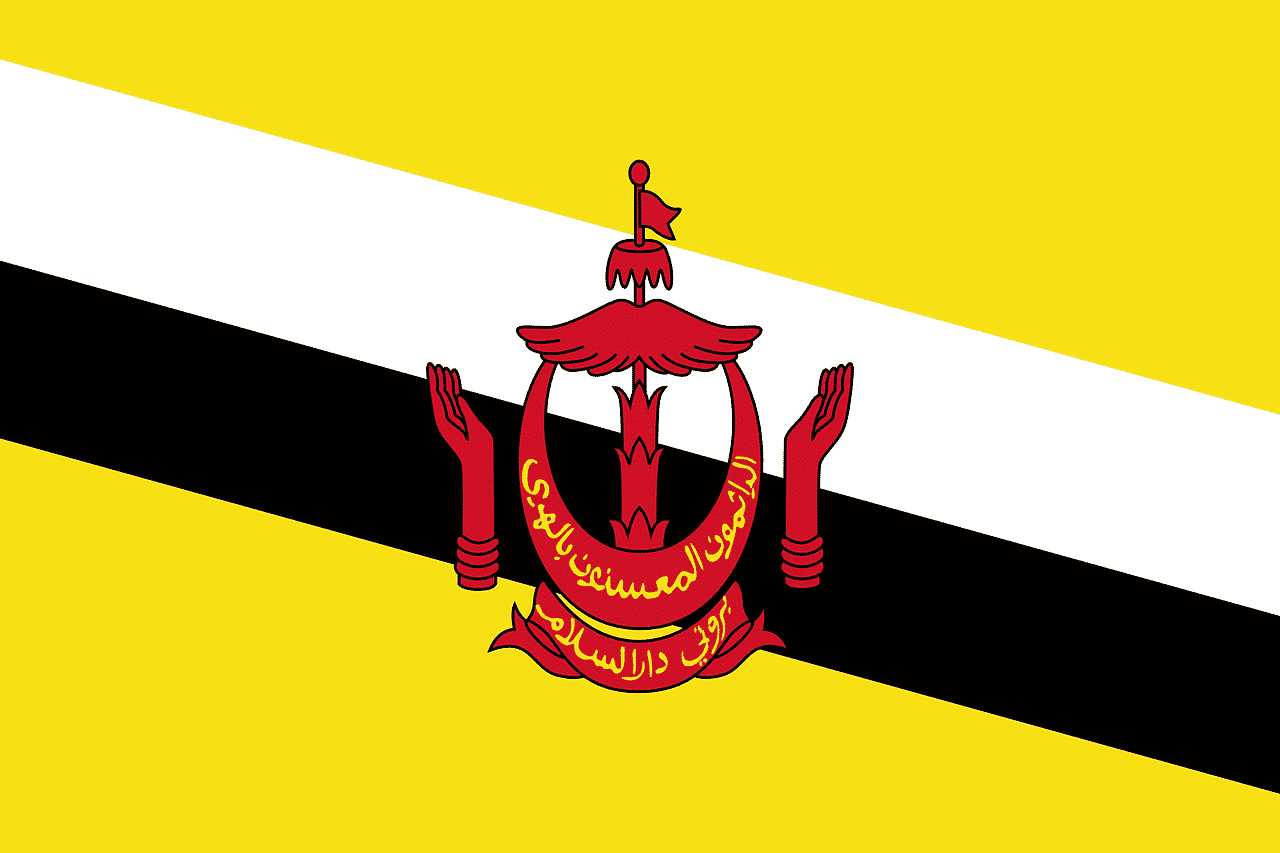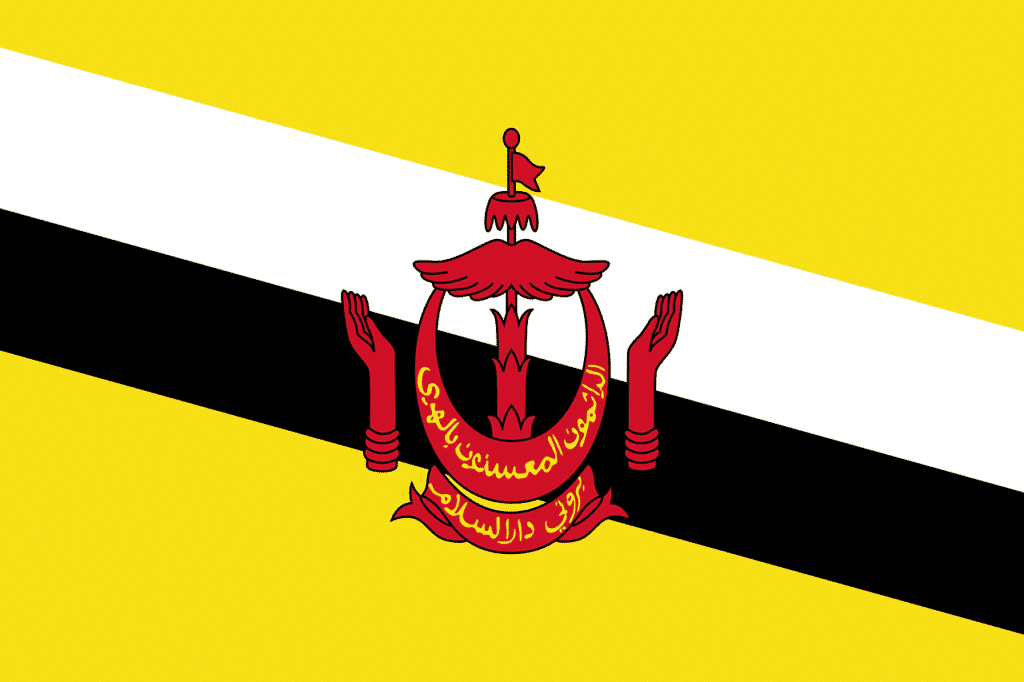 If you're planning to move to Brunei, but don't know anything about this place, we will help you to prepare for your big move. Usually expats living in Brunei got a job offer and that is the reason of their movement. If you don't know if this city is really for you, just continue reading.
Brunei is a State in Southeast Asia, on the northern coast of Kalimantan (Borneo), washed by the South China Sea.
The country's territory consists of two separate parts – western (about 90 km wide) and eastern (10-25 km wide). Both of them have access to the sea, and on land are surrounded on all sides by the Malaysian state of Sarawak.
The population of Brunei is about 500 thousand people. The capital is the city of Bandar Seri Begawan (formerly Brunei). A rich oil and gas producing country, Brunei ranks one of the first places in Southeast Asia in terms of living standards.
Brunei gained full independence on January 1, 1984, after 96 years as a British protectorate. Brunei is a constitutional monarchy (sultanate) that is part of the British Commonwealth.
About 64% of Brunei's residents are Malays. The second largest community is formed by approx. 60,000 ethnic Chinese, who make up 20% of the population, play an important role in trade.
Immigrants from Malaysia and the Philippines, as well as Europeans, live in the country temporarily as a foreign labor force. The coastal strip is inhabited much better than the rest of the territory.
The main language is Malay, English is also widely used. Both are the official languages ​​of the country. About 2/3 of the total population, almost exclusively Malays, are Muslims, 14%, mainly Chinese, are Buddhists, and about 10% of the population are Christians, mostly Catholics.
In 1996, Brunei had an estimated 55,500 primary and 28,000 secondary school students. But these numbers also include many children of foreigners who temporarily come to work.
There is a university in the country, opened in 1985. In addition, there are colleges that train teachers, engineers, and builders. The total number of students is 4.5 thousand people. Most people with university degrees have received their education abroad (usually at public expense)
In 1984, when Brunei gained independence, its government was headed by the hereditary monarch-sultan, who wielded enormous power. The Sultan rules mainly through decrees. Although there are four Constitutional Councils, their members are appointed at the discretion of the Sultan. In 1986, the Brunei National United Party was created to support the monarchy.
The territory is mostly flat. The climate is equatorial. The air temperature throughout the year hovers around 26 ° C. Over 75% of the territory is occupied by tropical rainforests, in the tide zone – mangrove forests.
With the exception of a narrow strip of coastal lowland, the territory of Brunei is a hilly, rugged plain, the highest heights reaching approx. 900 m above sea level m. in the southeast. Approximately 85% of the total area of ​​the country is covered with tropical forest with valuable species of trees.
The main rivers – Belait, Tutong, Pandaruan and Temburong – flow into the South China Sea. Situated slightly north of the equator, Brunei has a hot and humid climate with an average annual temperature of + 27 ° C.
Average annual precipitation ranges from 2,500 mm on the coast to over 5,000 mm in the interior, relatively elevated regions. The wet season lasts from November to May, there is no dry season.
The well-being of the Sultanate is based almost exclusively on the extraction of oil and natural gas. In view of the gradual decline in world prices for liquid fuels since the late 1980s, the government has been taking measures to diversify the economy, stimulating the development of banking and other financial institutions and seeking to attract tourists to the country.
Nevertheless, approximately 50% of GDP, and the export of its products provides Brunei with 90% of foreign trade receipts (as of the mid-1990s). Local production of agricultural and industrial products covers only an insignificant share of the country's needs. In 1980, Brunei's gross domestic product was approx. US $ 4.6 billion, or approximately US $ 15,800 per capita.
Currency exchange and Banks in Brunei
The national currency is the Brunei dollar (BND). The exchange rate fluctuates in line with changes in the financial market 1 USD = 1.34 BND.
There are 100 cents in one Brunei dollar. In circulation there are banknotes in denominations of 10,000, 1000, 500, 100, 50, 25, 10, 5 and 1 Brunei dollars. There are also coins of 50, 20, 10, 5 and 1 cent in circulation.
The Singapore dollar is in free circulation in Brunei. Exceptions: defective banknotes, metal dollar. Singapore dollars (SGD) are accepted for payment for goods and services almost everywhere, along with the national currency. In some places, where there are many tourists, they accept the currency of other countries as payment. Important: US dollars must be no older than 2000.
Currency can be exchanged at the airport, banks, shopping centers and hotels. The most favorable exchange rates are offered by banks. Local banks are not very fond of paper bills when exchanging money. The country has officially proclaimed a course towards the creation of an "electronic state", when practically all document circulation is carried out without the use of paper.
There should be some people who think to move to small but enough forceful Brunei. After this general overview, it's time to talk about more details, such as cost of living for expats, level and quality of life, conditions, and some other facts that every expat should consider before moving to Brunei.
Income and wealth of the population of Brunei
The most important indicator by which one can judge the level of economic development of a country is gross domestic product per capita. According to data for 2019, calculated at purchasing power parity, GDP in Brunei amounted to $ 64.7 thousand per person (for comparison, the average in the world is about $ 17.5 thousand).
The indicators characterizing the level of provision of citizens also include the coefficient of motorization of the population. For every 1000 Brunei there are 721 cars of all types.
Cost of living in Brunei
Brunei is a relatively inexpensive country with moderate prices.
According to statistics for the beginning of 2021, food prices here are 69.8% higher than in Europe. Renting an apartment or house in Brunei will cost on average 139.9% more than renting a similar property in Europe.
The cost of a basket of basic consumer goods and services (including food, clothing, transport, communications, utilities) in Brunei is on average 48.8% higher than in European or Asian countries.
Crime rate in Brunei
It is possible to assess the general level of the crime situation using the "crime index", which shows how safe it is to live in the country in terms of the risks of becoming a victim of lawbreakers (the higher the value of the index, the greater the risk). As of 2020, Brunei's crime index was 28.75 points.
Data on the number of murders and on the number of residents of the country in places of incarceration will also help to form an opinion about the law-abidingness of the population and the intensity of the work of law enforcement agencies.
Every year in Brunei, 0.49 premeditated murders are committed for every 100 thousand of the population.
As of 2020, 1.37 thousand people, or 307 prisoners per 100 thousand of the population, were serving sentences in Brunei's prisons and camps.
Food
Usually expats mostly eat in local small eateries, where most of the local people eat. Still, you cannot always eat in cafes or restaurants, from time to time you can shop products in local groceries, mostly you can buy there fresh fruits and vegetables. There are several large shopping centers only in Brunei, everything is bought there in the markets.
Below are prices of products in local markets and groceries:
Homemade non-alcoholic beer, 0.5 liters – $ 13
Imported non-alcoholic beer, 0.33 liter bottle – $ 8.45
Water, 0.33 liter bottle – $ 0.70
Milk, regular, 1 liter – $ 2.64
Loaf of fresh white bread, 0.5 kg – $ 1.82
White rice, 1 kg – $ 1.49
Eggs, pack of 12 – $ 2.39
Local cheese, 1 kg – $ 10.00
Chicken breasts, boneless and skinless, 1 kg – $ 7.01
Beef tenderloin, red meat, 1 kg – $ 17.57
Apples, 1 kg – $ 3.26
Banana, 1 kg – $ 2.59
Oranges, 1 kg – $ 3.69
A bottle of non-alcoholic wine, average price – $ 5.90
Homemade non-alcoholic beer, 0.5 liter bottle – $ 3.15
A pack of cigarettes – $ 8.92
Transport
There are two types of taxis in Brunei:
Traditional checkered taxis – you can go by the meter or by agreement. Many taxi drivers have Whatsapp, you can call them with a message.
Brunei Uber is a Dart app that is easily found on both Google Play and the App Store.
In Brunei, there are various public transport: taxis, buses and river ferries. In the capital of Brunei, the main transport is either your own car or boat. The city is divided into two parts by the river, plus a part of the city – the village of Kampong Iyer – is completely built on water.
A boat taxi is used not only to get around the city, but also to get to work, school, and hospital. Instead of fire trucks in Kampong Iyer, there are fire boats, instead of school buses, there are school boats.
Below are some transportation costs you will face while living in Brunei.
One-way ticket, local transport – $ 1
Monthly Pass, Regular Price – $ 99
Boarding rate, average – $ 5.40
Taxi, price for 1 hour of waiting, normal tariff – $ 31.65
Gasoline, 1 liter – $ 30.5
Housing
Speaking about real estate in Brunei, it should be noted that housing is quite affordable, moreover, it is subsidized by the state. In Brunei, education is free, as well as health care (by the way, both are of a very high level). Every citizen of the country is provided with a large lifetime pension.
Most recently, the government of Brunei made an unprecedented decision, according to which the sultanate will grant citizenship to tens of thousands of foreign citizens living in Brunei and making their own contribution to the development of the national economy.
This decision is intended to attract large volumes of foreign investment in the country's economy, thereby increasing the pace of its development.
A unique opportunity to become subjects of the sultanate is given to about 70 thousand male foreign citizens who are married to local women, or who work in Brunei firms or companies.
Whereas for unmarried foreigners, the following additional condition is provided: confirmation of previously made investments in the country's economy or the presence of more than 300,000 USD on accounts (referring to local banks).
As a result of obtaining a Brunei passport, once foreigners and now citizens of Brunei will be able to buy land, as well as real estate.
For those foreigners who come here to work or decide to settle here forever, it is recommended purchasing real estate within the city.
And lovers of delightful landscapes, a calm and measured life can settle in the amazing village on the water of Kampong Yer, on the territory of which about 30,000 people live together in small wooden houses standing on stilts.
Note that the villagers are in no hurry to move to modern urban multi-storey buildings, despite the fact that Brunei is one of the most prosperous countries. The doors in the village are not locked, and there is no robbery or violence.
But it is not so easy for a foreign citizen to buy housing here. In general, in the territory of Brunei, foreigners cannot live, work or acquire real estate without the permission of the Sultan.
A typical six-room house in the village will cost you Brunei 2500 dollars, and in addition to the house, you will have to purchase a motor boat with which you can get to your home.
The boat will cost about 2,000 Brunei dollars. But keep in mind that there is no sewage system in the village, and the waste is dumped directly into the water, where it is eaten by a certain type of fish that lives in abundance in the local river. It must be said that this village is often called the Venice of the East.
In the center of the city you will find an apartment not less than $ 200 000. So the choice is yours. Moreover if your job is remote you can easily obtain a house in a village and live in nature.
As you can see, the procedure for buying real estate in Brunei is rather complicated, so we recommend that you contact a real estate agency for help, which will take on the solution of those issues that accompany the purchase of real estate in this country.
But all problems will fade into the background when you find yourself in this blessed country, where traditions are strictly observed, they do not drink alcohol, do not use drugs and live in peace and harmony with themselves and with the world around them.
What does moving to Brunei mean?
Foreigners moving to Brunei will find a small tropical country with a tiny population of just over 400,000 inhabitants. Brunei has one of the highest living standards in the world and the country's economy is thriving thanks to a thriving oil and gas industry.
Brunei is home to a large expat population of around 40 percent of the country's population, with most foreigners being tempted by the prospect of lucrative employment packages and tax-free income.
Expats moving from Europe and or US are likely to find the cost of living in Brunei with a low price. New arrivals are bound to experience a culture shock. Brunei is a strictly Islamic country and expats should always take the necessary steps to adhere to local standards.
You should also remember that as an expat you should dress modestly and refrain from physical contact between members of the opposite sex in public. It is also worth noting that any sexual contact or compromise behavior between non-Muslims and Muslims can lead to severe punishment and deportation.
The official language of Brunei is Malay, but English and some Chinese dialects are widely used in business. Thus, most expats will not experience a language barrier.
Brunei is generally a safe place for expats, and crimes tend to be opportunistic rather than violent. The country has strict laws on alcohol and drugs.
While expatriates are allowed to bring in alcohol in small quantities for personal consumption, they are not allowed to store more than the permit or sell alcohol to others.
Drugs are banned in Brunei and the discovery of any prohibited substance can have serious consequences. The police conduct regular checks on busy roads looking for cars for drugs and alcohol.
Brunei has one of the best public health systems in the world. Locals can access government health care for free, and expats are usually charged low fees. For expats with comprehensive health insurance, there are a number of private hospitals that also meet high standards, but are usually located only in large urban areas.
Although Brunei's public education system is relatively young, it meets high standards and is constantly being improved thanks to large public investments. Expats generally choose to send their children to international schools, most of which are located in the country's capital, Bandar Seri Begawan.
While expats moving to Brunei may have to make some lifestyle changes and overcome elements of culture shock, they are likely to be rewarded with a high standard of living and many new opportunities.
Finding a job
Brunei is an attractive prospect for many expats: this small country in southeast Asia is one of the richest countries in the world with high living standards and commensurately high salaries.
You will find a variety of jobs available, from education to banking, tourism, and the oil and gas sector. Skilled professionals are in demand: finding temporary jobs can be a challenge, although there are lower-paying jobs in the hospitality industry.
You will need a work permit if you want to work in Brunei, but you can enter the country on a different type of visa and then look for work. Some countries, including Australia, the UK and the US, have reciprocal visa agreements with Brunei and you can enter the country without a visa for a specified period of time (90 days in the case of UK / US).
Overseas work is controlled by a skill-based quota system. Thus, your work permit is issued for a certain period and after that must be renewed (working without a permit is prohibited). Any company that employs foreign nationals must pay a security deposit to the government.
You will also need to undergo a series of medical tests that confirm your fitness for work (for example, diseases such as HIV and hepatitis C, this will be ruled out, as is pregnancy).
Foreigners in Brunei report that local bureaucracy can be slow and it can take up to a year to obtain a work permit. Some expat workers wait until a permit is issued before moving to the country.
Note that you will also need a work permit if you are self-employed: in this case, you will also need to submit your business plan. You are more likely to get a work permit for self-employment if you provide jobs for the local workforce rather than, for example, being the sole operator.
The national airline (Royal Brunei Airlines) and the national telecommunications company (Telekom Brunei) also offer jobs to foreign nationals. A number of pilots in the RBA are foreign citizens. The hospitality industry, such as hotels and restaurants, employs a large number of workers, but these jobs tend to be less paid and usually not performed by Westerners.
There is no minimum wage in Brunei and you will need to coordinate the wage with your employer. The type of salary you can receive will obviously depend on the sector and your professional status, but on average, an engineer or IT manager can earn about $ 40,000 per year, and a general manager around $ 60,000.
Pained by financial indecision? Want to invest with Adam?
Adam is an internationally recognised author on financial matters, with over 257.5 million answers views on Quora.com and a widely sold book on Amazon