Expat of living in Melbourne – that will be the topic of today's article.
Nothing written here should be considered formal tax, financial, legal or any other kind of advice advice, and is written for entertainment purposes only.
For any questions, or if you are looking to invest as an expat, you can contact me using this form, or use the WhatsApp function below.
The best time to review your situation is often when you are moving to a new country.
Introduction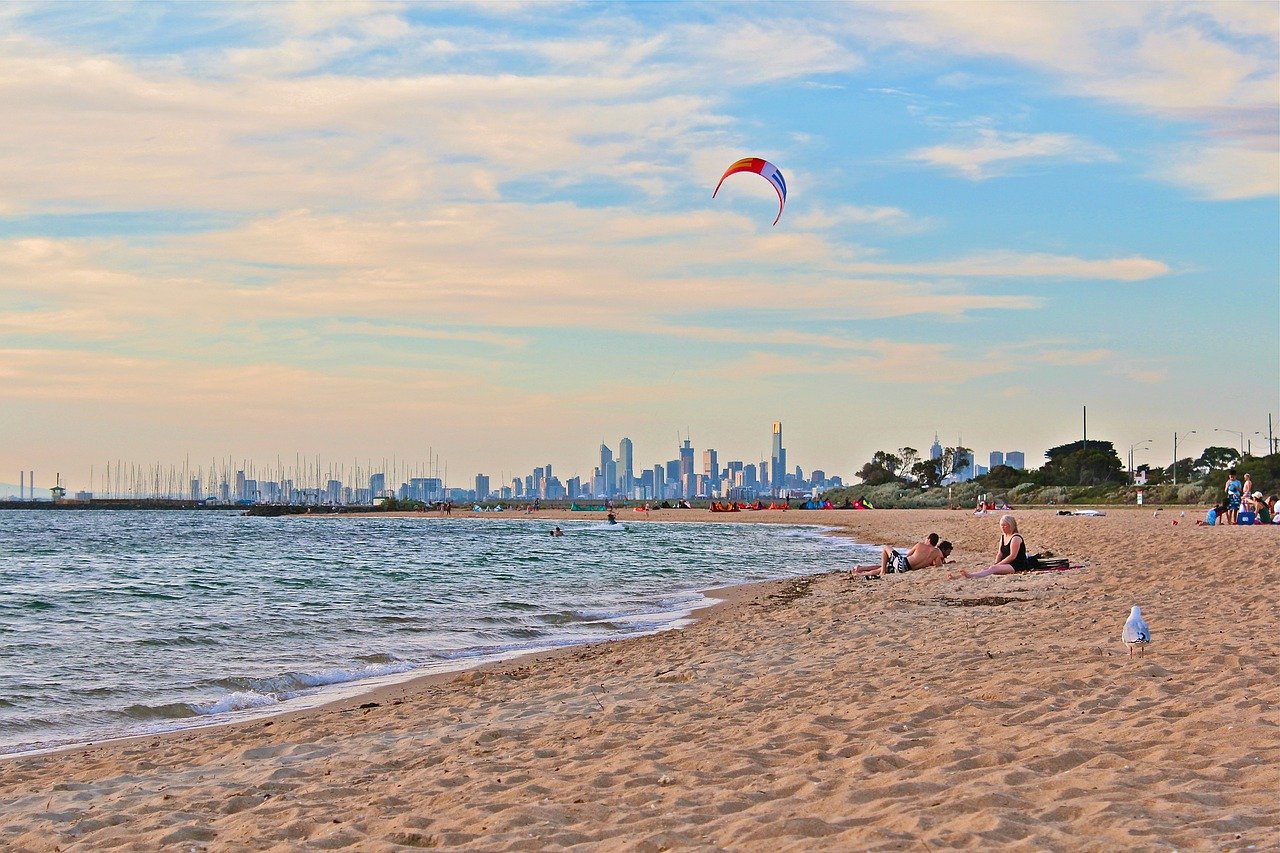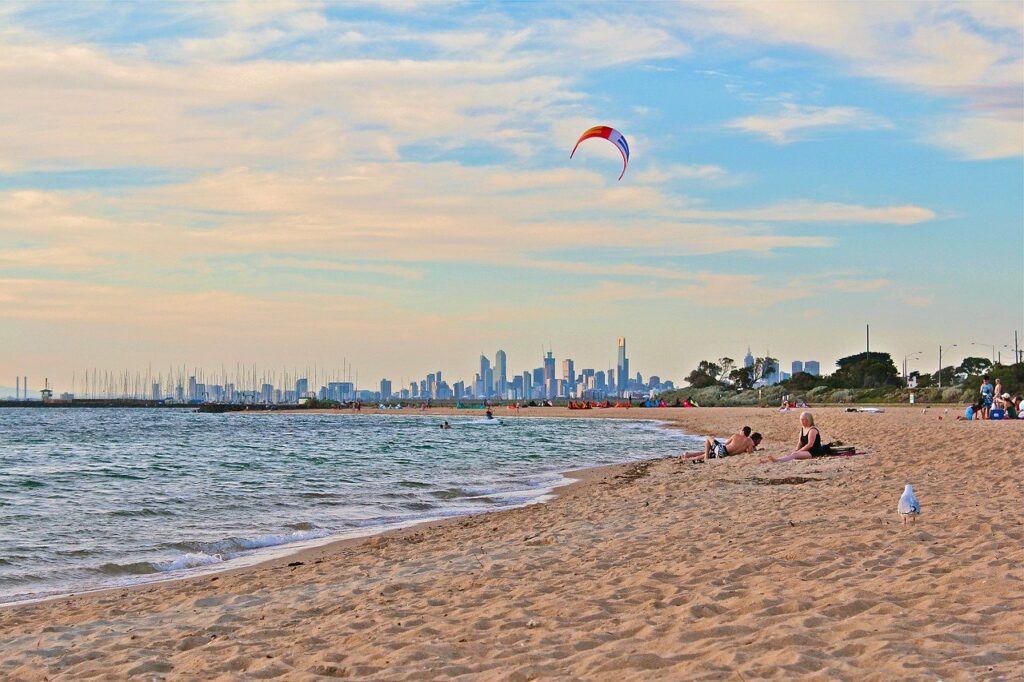 Moving to Australia for permanent residence is the dream of millions of immigrants from all over the world. This is not surprising, since the Australian continent has incredible beauty with a huge variety of flora and fauna, the richest natural resources are collected here and optimal conditions have been created for a happy and long life.
The population of Australia in 2021 is about 25.5 million people. The largest ethnic groups are English, New Zealanders, Chinese, Indians, Filipinos, Vietnamese, Italians and Germans.
Life in Australia for foreigners is an excellent opportunity to ensure a decent future for themselves and their children. The Australian Bureau of Statistics estimates that about 28.5% of local residents were born overseas.
A high influx of migrants is ensured, among other things, thanks to effective immigration programs to Australia. Next, we will designate the prices and cost of living, current tax rates, professions in demand, salaries, as well as the pros and cons of living in Australia in 2021.
High-quality and competent education, an excellent pension system, compulsory health insurance, a high standard of living, the possibility of visa-free travel to most countries of the world – all this attracts foreigners to Australia.
However, before you go to live there, you need to find out not very pleasant news about this country, for example, high prices for housing, food, education. Therefore, for the right choice, we need to first weigh the pros and cons of life in this state.
The pros of living in Australia, Melbourne
According to the Australian migration authorities, the main reasons for foreigners moving to Australia are employment and family reunification, followed by education, business and refugee status.
Every year the local population is replenished by several hundred thousand permanent residents. Regardless of your motives for immigration, you need to understand the positive and negative aspects of life in Australia.
Australia has a very livable climate and clean air, stunning nature, excellent cuisine, many attractions, cultural and sporting events, breathtaking.
Australian society includes many cultures and religions. People are friendly, responsive and tolerant of all races.
A strong economy promotes career growth and offers great prospects for doing business effectively in Australia.
Australia is a very safe country with a good system of medicine, social security, infrastructure and a well-developed legal system that practically excludes corruption.
Australia's higher education system is considered one of the best in the world. This confirms the fact that in terms of the number of foreign students, the country is second only to the United States and Great Britain.
Cons of living in Australia, Melbourne
Remoteness from other countries and continents. For example, the distance from Sydney to European countries is 15 thousand kilometers, and the flight (with transfers) takes on average 18 to 24 hours.
High prices for real estate, food and utilities, as well as tuition in private schools and universities.
There are some difficulties with the functioning of public transport. Intercity buses and trains do not run as often, so it can be hard without your own car.
Some shops close very early.
In Australia, there are many dangerous (poisonous) animals (insects) for human life, for example, snakes and spiders.
Anyway, Australia is a good place to live and work and why not retire. About retirement in Australia we have a separate post which you can read here.
Housing
Rental housing, provided that you do not have your own. If you want to buy your home, then prepare at least 300 thousand dollars and more. And if you do not pay the mortgage, then you will still have expenses for water, garbage disposal, maintenance of the surrounding area, etc.
The concept of rent is not here, and residents only pay for those natural resources that they consume, which is either gas, or electricity, or water.
According to the latest data from Australian experts, property prices in Australia have declined by an average of 4% in recent years. Despite this, when compared with the nominal total income of Australian citizens, the cost of housing is overvalued by at least 45 percent. The highest rental prices for real estate in Australia are recorded in Sydney, Melbourne and Darwin.
The average cost per household in Australia is $ 1,425 per week. At the same time, a single person under the age of 35 spends about $ 284 on housing, $ 122 on food, 18 on clothes and shoes, 23 on medical services, and 83 on leisure. Much depends on the region, city, quarter and some others. factors, but the average weekly rent for housing in major cities in Australia is as follows:
Studio – 250-350 A $
One-room apartment – 350-450 A $
One-bedroom apartment / house – 500-600 / 500-750 A $
Three-room apartment / house – 700-1000 / 800-1200 A $
Once you buy a house, you have an additional government fee of $ 400 or more every three months. It depends on the size of the land. If you bought not a house on your own plot, but an apartment in an apartment complex or a townhouse (low-rise residential building for several multi-level apartments) on the territory of the settlement, then instead of paying Council Tax, you pay Body Corporate as the owner of the property.
People who come to Australia as students have limited financial resources because they pay for their studies, which is very expensive. And it is more profitable for students to rent a room together with someone. About the cost of studying we will talk later.
Public transport
In Melbourne, it is beneficial to use the Opal card to pay for public transport. Traveling with the card is about 25% cheaper than buying a single ticket.
The fare depends on the distance you travel, but there are restrictions for the Opal card: you will be charged a maximum of AU $ 16.10 per day, AU $ 50 per week or AU $ 8.05 per day on Saturdays, Sundays and on holidays. During non-peak periods there is also a 50% discount.
In Melbourne, the fare also depends on the zones you are traveling to. A weekly pass costs AU $ 30-45. A single trip within two zones costs AU $ 4.50 for 2 hours or AU $ 9 for all trips during the day.
Discount travel applies to children, students, pensioners and other categories of passengers.
The taxi fare is approximately AU $ 2.5 per kilometer. A trip around the city will cost about AU $ 12-15. Taxis from Melbourne Airport cost AU $ 45-55.
Food
In Australia, people usually buy food from supermarkets. Among the most popular supermarket chains are Coles, Woolworths, ALDI.
Also very popular are the markets where you can buy fresh fruits and vegetables, meat and dairy products. For example, the South Melbourne market amazes with a huge selection of fruits, vegetables, cheeses, meat, seafood, bread, pastries, etc.
Everything is so fresh, varied and of high quality that it is impossible to resist. But prices in such markets are higher, because it is not only a place to buy groceries, but also a place for snack and entertainment, as well as a local attraction.
As for the weekly budget, consider the prices at Woolworths – not the cheapest, but also not the most expensive supermarket:
Sausages – AU $ 5.50 / 600g
Chicken Breast – AU $ 4.75 / 500g
Salmon fillet – AU $ 13/460 g
Shrimps – AU $ 11/500 g
Bananas – AU $ 0.54 / pc.
Apples – AU $ 4.90 / 1kg
Oranges – AU $ 0.89 / 1 pc.
Cherry Tomatoes – AU $ 3.50 / 250g
Potatoes – AU $ 1.88 / 1kg
Pack of 5 avocados – AU $ 7/1 pc.
Milk – AU $ 2.39 / 2 l
Yogurt – AU $ 3.50 / 1 kg
Cheese – AU $ 6/500 g
Eggs – AU $ 3.50 / 12 pcs
Butter – AU $ 6.50 / 500g
Bread – AU $ 3.90 / 850g
Spaghetti – AU $ 0.80 / 500g
In total, about AU $ 150 per week for two, if you buy not only the essentials, but sometimes indulge yourself with sweets and snacks.
Australia is famous for its abundance of pleasant and interesting cafes and restaurants with delicious and varied food.
However, prices depend on the prestige of the establishment, its location, etc., so it is difficult to say how much one lunch in a cafe or restaurant will cost you. This will depend on your choice of location. However, you can see the average prices for the most common menu items:
Breakfast at a cafe – AU $ 20
One lunch at McDonald's – AU $ 12
Three-course dinner for two in a restaurant – AU $ 90
Pizza – AU $ 15
Takeout Sushi Box – AU $ 15
Coffee – AU $ 4.50
Education
The education system in Australia is divided into six levels of study:
Primary School. Children from 6 to 12 years old study at this level.
Junior high school. The age of students here is from 12 to 16 years old.
Senior high school. At this stage, they study for only one year – from 16 to 17 years old. Upon graduation, students are issued a certificate of secondary education.
Secondary specialized, or primary higher education. The age of students at this stage is from 16 to 18 years old. Upon completion, a certificate is also issued.
Higher education in Australia. This level is attended by students aged 18 to 22 years. Upon completion of training, a person is awarded a bachelor's degree.
Second degree. Get it after 21 years. Upon completion of training, a master's degree is issued.
By the way, the education system in Australia was organized like the English one. The schools created at the beginning of the 20th century were very similar to those in Britain, and the rebuilt University of Sydney looks like Oxford. Honored teachers, lecturers and textbooks also came from England to Australia. This is why the Australian education system is so similar to the English one.
Higher education in Australia in 2021 is paid, and for everyone: both visiting students and Australians themselves. Average tuition fees are AUD 18,000 per year. However, depending on the university, as well as the chosen specialty, the price may change upwards.
According to the rules for the first semester of study – and in some institutions for the whole year – you need to pay in full, and this is a prerequisite for obtaining a student visa.
And then you can pay for your studies by semester. Also, significant costs will go to food, accommodation, transport, medical insurance. All these items cost approximately $ 18,000 a year. Therefore, before you set yourself the goal of going to Australia to study, you need to be sure that your family is able to pay for your education.
Healthcare
Healthcare in Australia is primarily funded by the government. However, there are also private insurance companies.
In the following situations, medical assistance is provided to residents free of charge:
accidents;
natural disasters;
assistance to children, pensioners, women in labor.
Medicine in Australia includes compulsory health insurance. State insurance is provided to people who are unemployed. And if a person is employed, then the insurance is issued by the employer. By the way, having a medical insurance policy is one of the most important conditions for obtaining a work permit by a foreigner.
Every Australian citizen is required to pay tax to the state in the amount of 1.5% of his salary, and this money goes to pay for medical services. This insurance is called Medicare and it includes the following types of assistance:
Vision diagnostics;
Delivery of analyzes, passage of an X-ray;
Visit to the doctor;
Providing primary as well as follow-up care in state hospitals.
Features of Medicare insurance
The very first part of the Medicare system is a general practitioner, in our opinion, a general practitioner. In Australia, you can make an appointment with such a specialist.
But you can't invite a doctor to your home, as they do in Russia. The insurance covers only ambulance services, however, and it can only be called in extremely rare cases (if the threat to a person's life is too high).
Medicine in Australia under Medicare insurance entitles you to treatment not only in public but also in private clinics.
However, in this case, the difference in price will need to be covered by the patient. By the way, not everyone can get such insurance.
The following list of people are eligible for a policy such as Medicare:
Citizens of Australia;
People who have permission for permanent residence;
Citizens of New Zealand;
Indigenates of the state that has an oral agreement with the ruling structures of the island for the treatment of their patients.
In all other cases, people must independently find an insurance company and pay for its services.
Income of Australians
The average wage in Australia for a non-graduate worker is AUD 15 per hour. If a person works overtime or on weekends, then his salary can be up to $ 20 / hour. Also, such a salary is received by persons working in the service sector. But graduates have higher incomes: they get from $ 30 / hour.
Therefore, many are looking for vacancies and work in Australia, since it is very difficult to earn that kind of money in the countries of the former CIS.
Doctors and lawyers are recognized as the most demanded professions in 2021. Salaries in Australia for these specialists range from $ 7-10 thousand per month.
On average, the earnings of Australians by occupation are as follows:
waiter – $ 3300;
seller – $ 3,100;
driver – $ 3,000;
programmer – $ 8,000;
engineer – $ 6,000;
electrician – $ 5300;
cook – $ 3300;
accountant – $ 5800;
secretary – $ 4500
These are the average monthly earnings of Australians by profession.
Taxes in Australia
One of the features of the Australian tax system is the difference in income tax rates for local residents and for temporary workers from abroad (see below). In general, the tax burden in Australia is comparatively lower than in most countries of the European Union and in other developed countries of the world.
Tax rates in Australia in 2021
Corporate income tax – 30% base rate and 27.5% if the annual turnover is less than $ 25 million.
VAT (GST) – 10% on most goods and services.
Income tax – a progressive scale depending on the annual income:
For residents
0 to $ 18,200 – 0
From $ 18,201 to $ 37,000 – 19 cents from each $ 1 of the amount over $ 18,200
From $ 37,001 to $ 90,000 – $ 3,572. Plus 32.5 cents from each $ 1 of the amount over $ 37,000
From $ 90,001 to $ 180,000 – $ 20,797. Plus 37 cents from each $ 1 of the amount over $ 90,000
From $ 180,001 and more – $ 54,097. Plus 45 cents from each $ 1 of the amount over $ 180,000
For non-residents
From $ 0 to $ 90,000 – 32.5 cents from each $ 1
From $ 90,001 to $ 180,000 – $ 29,250. Plus 37 cents from each $ 1 over $ 90,000
From 180,001 $ and more – 62,550 $. Plus 45 cents from each $ 1 of the amount over $ 180,000
Medical fee (only for residents) – 2%
Payments and banks
In Melbourne, they use Internet banks for payments. Banking issues like loans are resolved personally at the branch, but more often – by phone or via Internet banking. The account statement is sent by paper or e-mail.
People in Austraia almost never use cash, everywhere they pay with a card. Contactless payment technology has been introduced in many locations in Melbourne and Sydney.
To pay utility bills, they use two Bi-Pei numbers. One number is assigned to the utility, the other is your personal client number. You enter them in the Internet bank, indicate the amount and click "Pay". Often, utility and insurance payments are linked to a bill and paid automatically.
When a child is born in a family, many parents create a special savings account to which money is transferred: on holidays or regularly. So by the time they come of age, a small amount of capital accumulates, which young people spend on university studies or use as a down payment on a mortgage. If you save $ 50 from your salary, then you will get $ 20-25 thousand until adulthood. That's enough for the first mortgage in a provincial town.
Australian families have a "golden rule" of the budget: 30% goes to mortgage payments, 30% goes to savings, 30% to checking bills, groceries and purchases, and the remaining 10% to pleasant things.
All companies are required to pay 9% of their salary to a private pension fund, this is called "superannuation". The employee can also additionally contribute money to the fund from the salary. The income from these funds is then paid to the state pension.
The senior retired relatives live much better than other retirees: they travel abroad a couple of times a year, and recently bought a mobile home for traveling in Australia. After death, the funds in the private pension fund are transferred to the heirs.
Communication and Internet
In terms of Internet quality, Australia is in the last century. Everywhere slow ADSL, fiber optic connection is small.
Mobile operators often sell phones on a contract basis. You sign a contract, pay $ 50-60 a month for a year or two, and get a phone for free. You'd better use the regular tariff plan without a contract: 2 gigabytes of mobile Internet, 450 virtual dollars for any calls and SMS for 29 dollars a month. It catches well everywhere.
This will cost you $ 29 a month.
In normal cities, every decent cafe has free Wi-Fi. In Melbourne, there is no wi-fi in a cafe, except in McDonald's, or no one gives the password for it. Recently, a free Wi-Fi point was opened on a walking street in different areas.
All this sounds very good, despite of some really small disadvantages. Melbourne is a good city to move and start working there, or if you have a good job offer, better for you, it's a good chance to start a quality life.
Pained by financial indecision? Want to invest with Adam?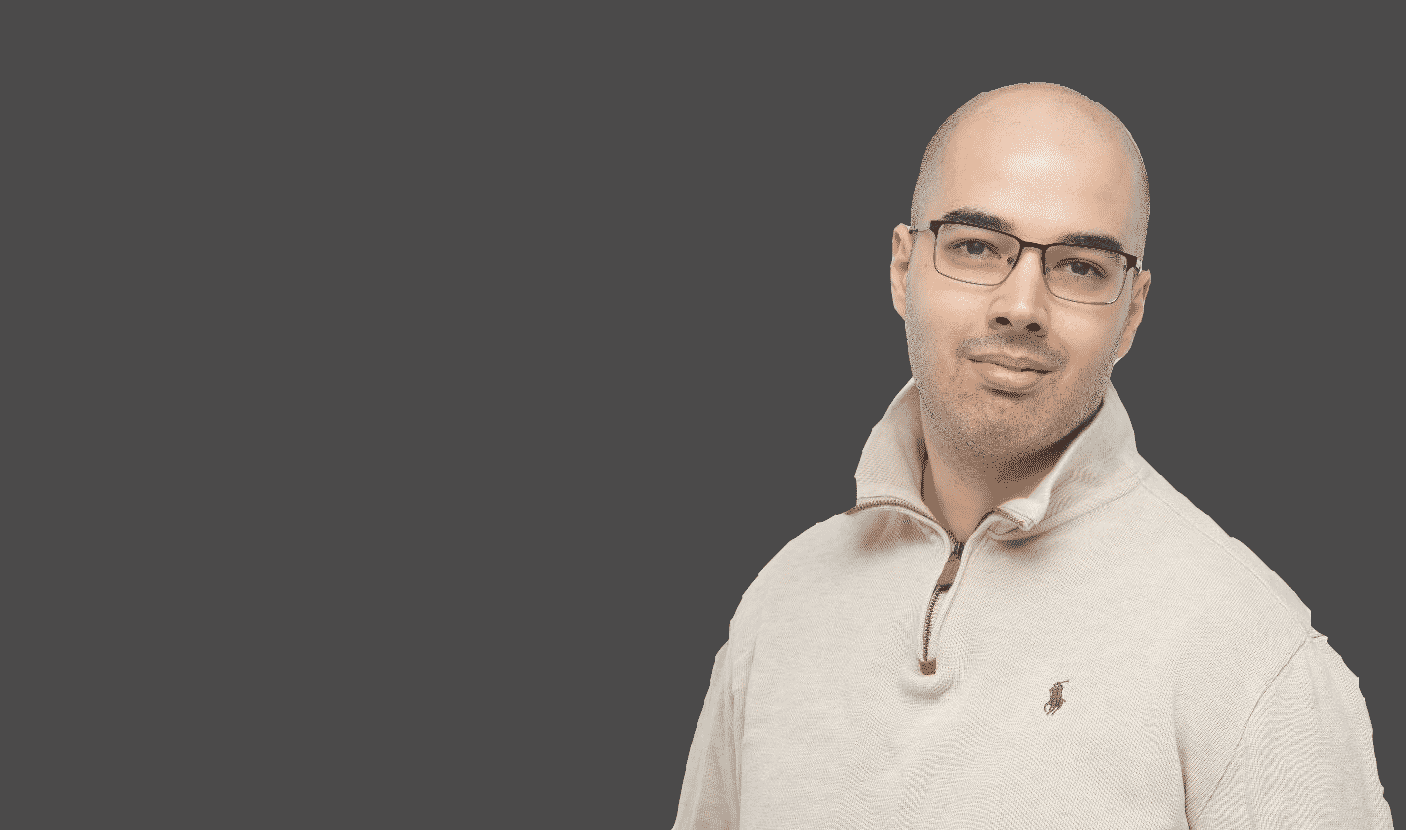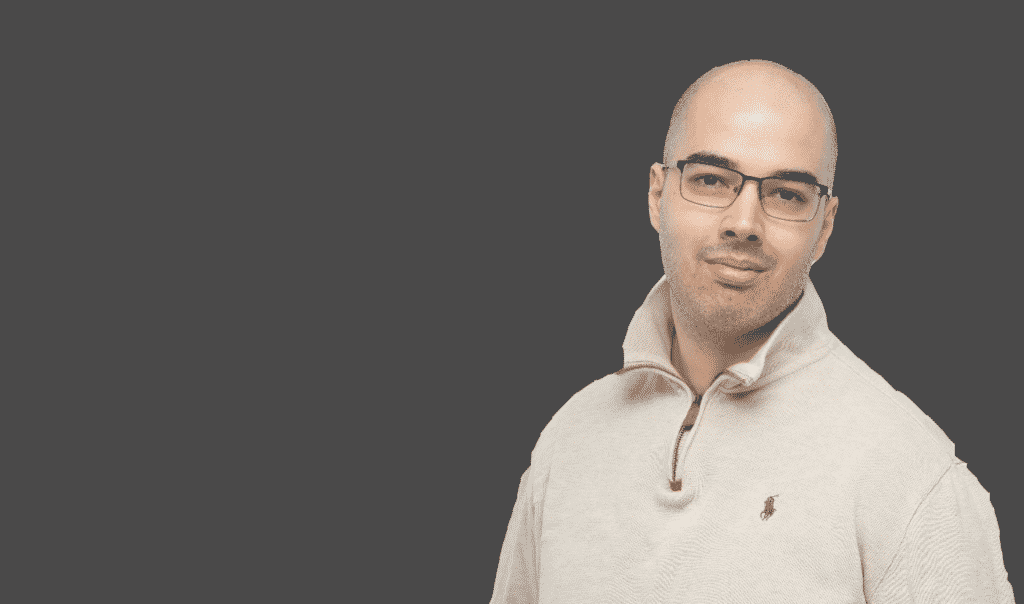 Adam is an internationally recognised author on financial matters, with over 267.7 million answers views on Quora.com and a widely sold book on Amazon
Further Reading
In the article below, taken directly from my online Quora answers, I spoke about the following issues and subjects:
Is there an index fund for South East Asia companies like Vietnam, Thailand? If so, is investing in such a fund a good idea?
What would I do if I was given $1million tomorrow? Would I spend it, invest it or do both?
How can human nature actually help us save and invest more? I discuss some of the simplest strategies for saving more without trying.
What kinds of assets do high-net-worth individuals invest in apart from stocks and real estate? Does it matter how the person got wealthy to begin with?
How can people invest in US stocks from Ghana? Do most people need advice and guidance?
To read more click on the link below.