Expat financial advisor in Namibia – that will be the topic of today's article.
I will compare some of the options available locally, alongside more portable, online, and international options like what we offer.
For any questions, or if you are looking to invest as an expat, you can contact me using this form, or via the WhatsApp function below.
It makes sense to have a portable option as an expat, as opposed to a localized one, and that is something we specialize in.
Introduction
Namibia, located in southwest Africa, is the realest heaven on Earth. Home to two deserts, scenic coastlines and densely populated national parks, the country boasts unique wonders.
Tourists visiting Namibia and expats moving to Namibia are captivated by scenes such as the 75 miles (120 km) Etosha salt bath, the massive Fish River Canyon, or the endless red sand dunes at Sossusvlei. However, foreigners would be wrong to imagine a purely arid rural landscape with nothing more to offer.
Expats that are moving to Namibia may be really amazed by the country's historical and cultural heritage – architecture, environment and lifestyle. Namibia was a former German colony, and after it was annexed by South Africa and was a South African province until 1990 when it get its independence.
As a result, the country's capital, Windhoek, has preserved European-style buildings and food Culture appreciates beer and a good South African braai or barbecue. Usually expats who are immigrating to Namibia, stay in the capital – Windhoek, which is the country's social, political, cultural and economic center, where most jobs are likely to be found.
Namibia's economy is based mainly on agriculture and mining, in particular diamonds. Its many natural attractions have led to a flourishing tourism sector. Finding a job in Namibia can be difficult, however, as the government tends to hire locals rather than expats due to the country's high unemployment rate.
Doing business in Namibia and the accompanying dress code is relatively formal, but communication is considered an important part of building a good working relationship. In business, English is the most spoken, along with Afrikaans and German. Thanks to its vast desert terrain, Namibia is one of the least populated countries in the world.
As a result, residents can easily leave the city for weekends to the more isolated areas of Namibia. While a big part of expats may choose a low-budget camping trip, luxury safaris are also offered for those who are looking for a splurge. Public transport is available, but the easiest way to get around Namibia is by road. The main roads are paved and in good condition, but expats looking to drive on more rural roads should consider a 4WD vehicle.
Caution should be exercised when driving at night as animals often cross roads in some areas. Access to health care in Namibia is vital, especially as the northern part of the country is at risk of malaria. The capital and some major cities have good health facilities with well-trained staff, but since treatment can be expensive, health insurance is recommended.
Namibia has both private and public hospitals, with the latter being more common and serving most of the country's citizens. The level of public hospitals compared to private hospitals is below average in many areas.
Medical services are less frequent outside the main cities. Families of expats with children may be concerned about educational options. Education in Namibia is compulsory for children between the ages of 6 and 16. Both primary and secondary education in public schools is free, but fees may apply for uniforms, textbooks, dormitories, and school improvement fees. Most expat parents choose private schools.
The language of instruction in these schools is predominantly English, but there are also Afrikaans and German schools, as well as schools following an international program. Foreigners moving to Namibia probably won't experience a huge culture shock. Namibian society is a mixture of traditions and cultures in an amazingly beautiful landscape. The people of Namibia must embrace the desert and all that it brings.
Reasons to move to Namibia?
Namibia is located in southern Africa and is a pretty interesting destination for expats.
In addition to the beautiful scenery, it offers a favorable business environment for expats who wish to settle here. The country is truly one of the leading emerging markets in Africa. In this way, job opportunities are available for skilled professionals and this is also an asset that attracts foreign investors.
Windhoek is the capital of Namibia and a real attraction for families. If you enjoy a an endless and amazingly gorgeous nature and are in searches for a more connection with the mother nature, there is no better place found in this world, than Namibia. In this article, you will find all the information you need to help you move to Namibia smoothly.
Clean, well-established cities bathe the wonders of the desert and wild coastal shores, making Namibia a truly attractive country to live in.
The lifestyle is generally laid-back and peaceful, with relatively few nightlife and nightlife options. Although Namibia is relatively safe, expats who are not well familiar with the country, choose to live in more protected areas, with most foreigners living in Windhoek.
Peace, stability and good governance.
Reliable road, rail and aviation infrastructure.
Excellent telecommunications network.
Stable working environment.
Fast, efficient and transparent bureaucracy.
Life in Namibia
Due to the high crime rate in Namibia, expats usually live in secured homes or areas.
Windhoek has several international and private schools to choose from to educate your children.
Namibia has both private and public hospitals, with private hospitals generally offering better services and more treatments.
Long distance car travel is the most practical way to get around in Namibia.
As you can understand, Namibia is an enough poor country, and moving there in searches for a job is not the best option. Usually, those people who are moving to Namibia are investors or rich people, who want to make business, or invest in property of the country to get high returns.
And to do that properly, sometimes very experienced investors may need the help of a financial specialist, who can be their financial advisors. Because Namibia is by far not the UK or the United States, or another European country. It may have its difficulties, its tax rules, and other factors that a foreign investor may not know.
That is why in this article we will talk about a very modern and important profession of these days, which is a financial advisor. Who is a financial advisor and how he can help you, we will find out below.
Who is a financial advisor?
A financial advisor (or financial advisor in some countries) is a certified investment professional who provides financial advice to clients to help them achieve their long-term financial goals for a fee. Financial advisors provide many different services such as investment management, tax planning, insurance, mortgages, retirement planning, and more. Some financial advisors may be paid a fixed fee, while others are paid a commission on the amount invested, depending on the applicable laws of the country in which they work.
A financial advisor helps clients set realistic financial goals and provides objective advice to help them achieve their goals. They help organize financial assets in a way that enhances the client's financial well-being.
The term financial advisor is used in a broader context to refer to different types of financial professionals such as stock brokers, insurance agents, real estate managers, risk managers, tax and financial planners. A financial advisor can also be called an investment advisor, financial planner, or investment advisor.
What does a financial advisor do?
Financial advisors assess the financial needs of their clients and provide them with professional investment advice in the short and long term. The financial advisor discusses investment options with the couple.
Personal financial advisors typically do the following:
Arrange meetings with clients in person to discuss their financial goals.
Answer and educate clients about investment options and potential risks
Help clients plan for specific circumstances, such as spending on education or retirement.
Track customer accounts and determine if changes are needed to improve account performance or adapt to life changes such as marriage or having children.
Research investment opportunities
While most financial advisors offer advice on a wide range of topics, some specialize in areas such as retirement or risk management.
After they have invested, the client should receive regular investment reports prepared by his financial advisor. They monitor the client's investment and meet with each client at least once a year to inform them of potential investments. They may adjust the financial plan during this time due to changed circumstances of the client or due to changes in investment options.
Some financial consultants are licensed to directly buy and sell financial products such as stocks, bonds, insurance and other securities. Depending on the agreement they have with their clients, consultants may have the clients' permission to make decisions about buying and selling stocks and bonds.
Local financial advisors
The difference between a local financial advisor and other types of financial advisors actually lies in the difference between the approach to professional services and the approach to a specific product. Of course, a wealth of local experience is an asset.
Hiring a local consultant has one key advantage: you can meet with someone who will advise you according to the rules of a particular place, in this case according to the rules of Costa Rica.
Many firms cannot afford this. Whether or not you agree with virtual business, there are bound to be situations where you feel the need to meet and talk to someone who will give you valuable strategies and advice.
Other financial consulting companies usually distribute their workload to separate departments. Your "advisor" is most likely an account manager who acts as a buffer between you and some of the other people in the back office who are actually doing the work.
Your "planning" probably comes from the planning department; your investment analysis most likely comes from an analyst who is far from what really matters in your life, and those who actually implement the strategy usually see you as just a bunch of "purchases" and "sales" that they make each shopping day. You simply won't be able to meet with a real "advisor" because these responsibilities have been divided among several people in different offices.
On the other hand, you should be able to meet with a consultant if you choose an independent service-oriented consulting firm. Again, hiring a local financial advisor is optional, but for most, face-to-face meetings bring a host of benefits.
Most consultants to large financial companies, such as banks, will receive some or all of the compensation for selling you a product, be it stocks, bonds, mutual funds, insurance policies, or annuities.
This creates an inevitable conflict of interest. The securities laws in this country recognize this fact and require these "advisors" to be at a lower level. This is called the "suitability" standard, which means they only need to consider whether the products they sell are suitable for your broad investment profile.
The highest standard is the "fiduciary" standard. An independent consultant, whether online or local, who agrees to abide by this standard is required by law to always put your interests first.
These consultants never sell products, take commissions, or do anything else that might cause a conflict of interest. They weigh all the factors in your situation before making any recommendations. Their advice is 100% objective. Whether you are hiring a local consultant or not, remember that they are objective and always prioritize their clients. Speaking of online financial advisors, let's talk a little about them.
Online financial advisors
Online financial advisors have been steadily gaining popularity over the years and for a variety of reasons.
One of the first reasons people started working with virtual financial advisors was to buy time in the olden days, since they didn't have to get in their car or sit in traffic to meet their financial advisor when the phone call is in progress. or Zoom meetings. does not matter.
For people who travel frequently or plan to relocate to another part of the country (or live overseas), working with an online financial advisor will also ensure that your relationship doesn't end wherever you are.
Perhaps the most significant advancement accelerating the trend towards virtual financial consulting is the ability of financial advisors to specialize in serving a niche that would be impractical if limited to working with clients in their hometown.
This way, you have the opportunity to hire a financial advisor who truly understands your individual needs, based on their education, experience and commitment to helping people like you.
Geographical location
Investors looking to hire a consultant in cities with high cost of living often struggle to find a consultant who is affordable or accepts them as clients if they do not meet the requirements based on their minimum assets.
Having a virtual relationship allows investors in, say, San Francisco or New York, to hire a consultant in Delaware or Mississippi who is likely to be more accessible and have a lower declared minimum asset, even if they have the same experience and level. service offers.
In time advisory – without delays
Those professionals who work hard get good salaries, but they often cannot find a consultant who is available when they are – after hours. An online consultant is usually not limited to "office" hours and can contact you when you need it!
In times of intense financial stress, simply revising the annual plan is often not enough. As an investor, you will most likely prefer to have your financial planners or advisors available throughout the year.
The client / consultant relationship is not a set-and-forget relationship, but rather an ongoing dialogue. This includes ongoing text or email conversations, which are much more convenient than scheduled face-to-face meetings once a year.
Online documentation
Financial planning really requires a lot of different documents. Those receiving basic financial planning advice will easily find hundreds of pages of advisory documentation.
There will be many documents that will also require your signature. As an online finance consultant, we are taking advantage of technological advances as there are many clouds and secure platforms that will store your financial data. Therefore, we can safely send you all these documents online by email.
But the most incredible thing is the opportunity to put an electronic signature! Use a few clicks to sign documents to flip your superuser, customize attachments, and implement Plan B.
All of these documents will be securely posted on an online portal that only you and your online financial advisor have access to.
Many people can approach this with skepticism, which also has its own explanation. This is a relatively new concept and it is difficult for people to get used to some of the things that can also be done on an online platform, but it is a great tool that saves you time and benefits in the first place.
Benefits of Hiring a Financial Advisor
There are many advantages to hiring a consultant who can help you make serious investment decisions, use the right banks, help you plan for your retirement, and more. Let's take a look at some of the benefits.
You will receive professional guidance
While it's best for you to decide how you want to manage your finances, getting advice from financial advisors can be a good idea. These specialists have completed several trainings and are highly qualified. Moreover, with years of experience, they can better advise you on where to invest at the moment. This is due to the fact that they have dealt with various financial problems and are therefore highly aware of what works and what does not, based on the individual needs and goals of each person.
You can say goodbye to your tax problems
Huge amounts of taxes on investments and assets can surpass the very purpose of their ownership. A good financial advisor understands this and organizes your finances in such a way that your tax expenses are kept to a minimum. High taxes mean low profits. Even seemingly promising investments can turn out to be the wrong decision due to the taxes associated with them. An independent financial advisor will help you here. They will not only help you reduce taxable income, but they will also keep you updated with the latest tax laws and amendments.
You can benefit from their research skills
The role of an independent financial advisor requires them to be active researchers. In-depth research across different industries, sectors and markets helps them stay competitive. They are knowledgeable about various sectors, financial markets, risks, applicable laws, tax regulations, and other areas of financial management. That way, when you approach them with your problems, they will be well prepared to help you make informed decisions. This, in turn, will help minimize investment risks.
You can count on them to manage your finances
In a fast and progressive world, you already have a lot to do. Even though you want to, you may find it difficult to carve out time in your busy schedule to manage your finances. With a financial advisor by your side, you don't have to worry about your money. These professionals use their skills and experience to make your money good. While you work, financial advisors can make your money work for you. They will take on a wide range of economic issues and responsibilities on your behalf and find the best ways to create wealth.
You can benefit from their experiences and views
Financial advisors not only have many years of experience, but also have a clear point of view. They analyze your financial decisions from a long-term perspective, which is a must for a successful investment. They also balance your decisions and help make sure emotions don't impact your ROI.
Your attachments will be checked regularly
The importance of analyzing your investments cannot be overstated. It is only when you track the performance of your investments that you know how well they are meeting your goals. An independent financial advisor tracks your investments and sends you regular reports. They can also tell you better if you should keep investing or withdrawing funds based on their market review.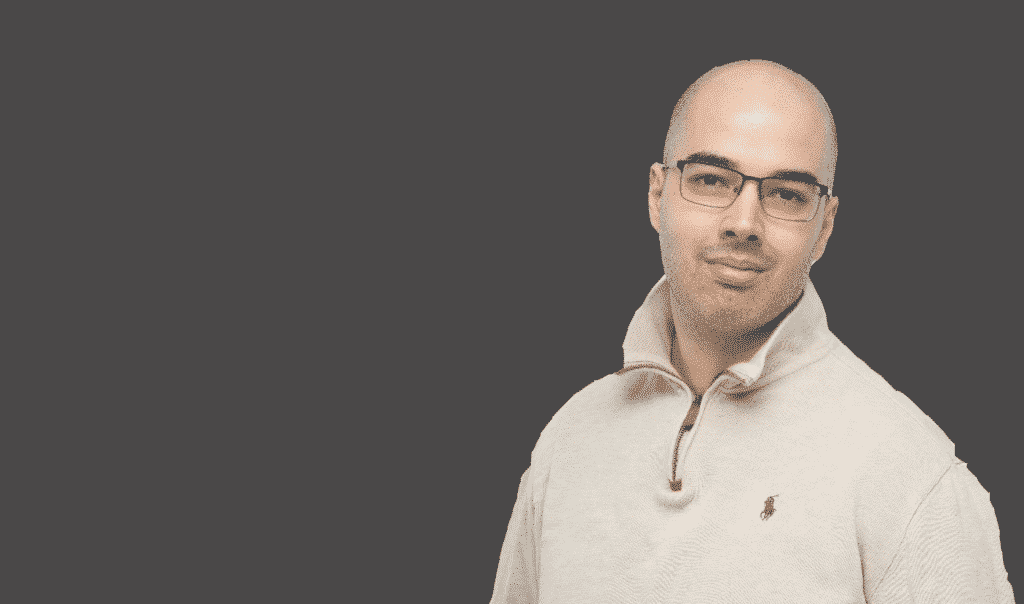 Adam is an internationally recognised author on financial matters, with over 316.3 million answers views on Quora.com and a widely sold book on Amazon