Expat Financial Advisors in Albania – that will be the topic of today's article.
I will compare some of the options available locally, alongside more portable, online, and international options like what we offer.
It makes sense to have a portable option as an expat, as opposed to a localized one, and that is something we specialize in.
If you want to invest as an expat or high-net-worth individual, which is what i specialize in, you can email me (advice@adamfayed.com) or use WhatsApp (+44-7393-450-837).
Introduction
Located in Southeast Europe on the Balkan Peninsula, Albania is blessed with pristine Adriatic and Ionian coastlines and the imposing Albanian Alps. While this small country is undeniably beautiful, it is still struggling with its Soviet past, and despite positive signs of growth, Albania remains one of the poorest countries in Europe.
Albania has a mild Mediterranean climate and beautiful nature. Good ecology, a high level of security and low prices for basic products and real estate attract more and more foreigners every year. The standard of living in Albania is considered high.
But it is much lower than in other EU countries: France, Germany, Switzerland and others. The average salary is 300–400 euros.
In the capital Tirana, workers receive 1,000 euros, but these are few.
Citizens of Albania can visit the EU countries for tourism purposes without issuing visas. Locals treat foreigners well, so there are no problems with adaptation. One of the advantages of immigrating to Albania is that dual citizenship is not prohibited in the country, but subject to recognition by another state.
Prices are quite comparable with the income level of the population and are much lower than in other European countries. By law, adding harmful additives to food is prohibited. The food is organic, for true gourmets, and this is an important aspect of living in a particular country. Compared to many other countries, food prices in Albania are 15-25% cheaper, real estate – 20-30%, entertainment – almost 50%.
Life in Albania is quite controversial. Many come in search of better conditions and opportunities in the future. However, the fact that a state is a candidate for the European Union does not guarantee a full-fledged entry into the union in the coming years. But everyone has the right to decide for himself in which country to start a new life stage.
Living in Albania as an expat
While not necessarily a popular destination for expats, those who choose to move to Albania report positively about the great beaches, sunny weather and low cost of living. Albania is a relatively safe country, although petty crimes such as pick-pocketing occur in major cities.
Driving in Albania can be excruciating, and the accident rate is high compared to other European countries. The Albanian government is working hard to restore the country's economy and its global image. Currently campaigning for EU membership, Albania is already a member of well-known international organizations such as the UN and NATO.
In recent years, more foreign businesses have migrated to Albania, and this has created some employment opportunities, especially in the fields of energy, textiles and transport infrastructure. The tourism industry is also developing rapidly and has become one of the main sources of income for the country. However, agriculture remains the most significant sector, accounting for one-fifth of Albania's GDP and employing almost half of its workforce.
The main agricultural products include wheat, olives and olive oil, fruits and other products. Housing in Albania is quite cheap compared to the rest of Europe. Many expats prefer to invest in real estate given the low prices. The country's political past has influenced the types of houses that can be found. In many rural areas of Albania, old Soviet-era housing can still be found.
In large cities, apartment buildings are quite common, while detached and semi-detached houses are quite rare. The public transport system in this country cannot be considered as reliable. Buses run in the city but tend to be late and the train system can be unreliable. However, public transport is usually quite cheap, and expats can save a lot by using it.
Getting around by car is quite easy, although some roads are in poor condition, signs are not always up to standard, and traffic violations are common. Expats are advised to be careful. While efforts have been made to improve healthcare in Albania, the sector remains poor and underfunded. Health care is mostly public and free, but private institutions have recently emerged. Expats are advised to obtain international health insurance to cover private healthcare costs.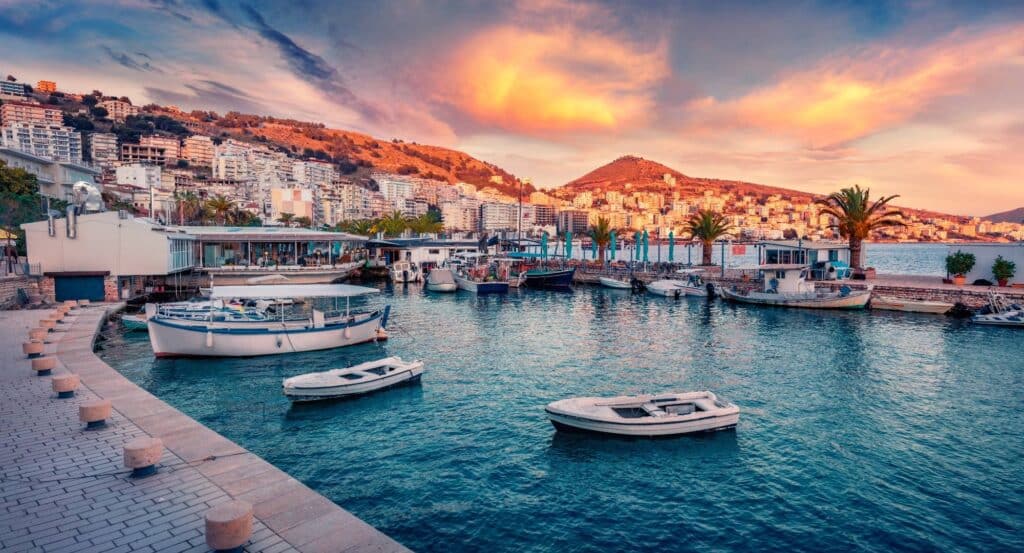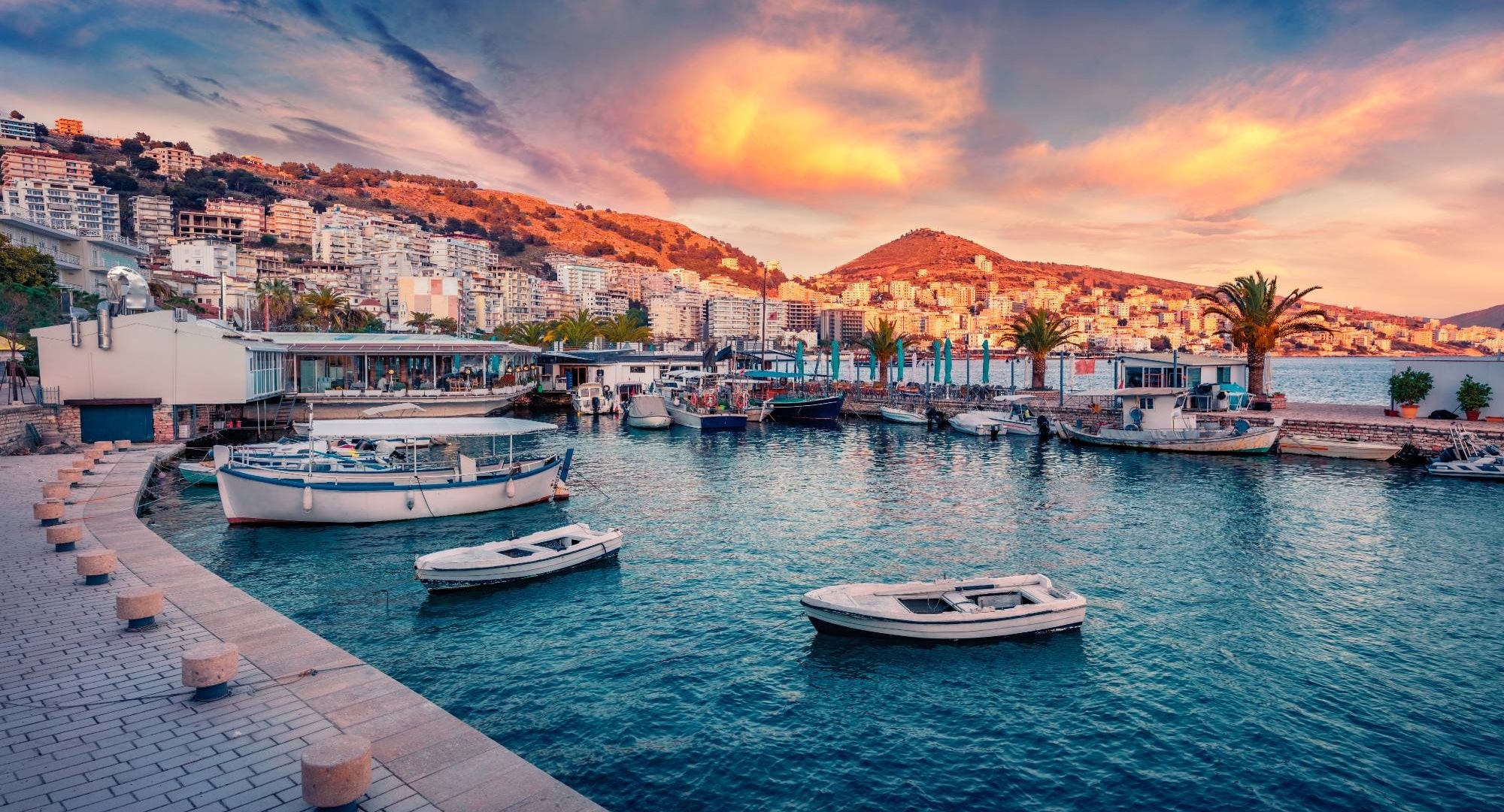 Cost of living in Albania
Albania is a relatively cheap country to live in. With low housing prices, affordable food, and cheap utilities, an expat's biggest expenses are international education and private healthcare. The capital, Tirana, is ranked 152nd out of 209 cities on Mercer's list of the most expensive cities to live in for 2021.
Families and children of expats
The state of education in Albania is gradually improving, but it is still hampered by Soviet-era mismanagement. Since the local curriculum is taught in Albanian, expats moving to the country mostly choose to send their children to international schools. Most of these schools are located in the capital Tirana.
Albania is a beautiful country with a rich history. Expats can spend their time hiking in the Alps taking in the striking scenery, or they can explore what the cities have to offer. With museums dotted in interesting locations across the country, there is a lot for expats to learn about local history. Expats should definitely head to secluded beaches or natural hot springs.
Legal ways to move to Albania
The population began to consider countries for moving, including Albania. Emigration to Albania is not a particularly popular destination for many Europeans, but still some people want to leave to live in this country. Thanks to the support of the European Union, the state is developing steadily, and therefore it can be argued that the flow of immigrants will increase significantly in the coming years. In 2022, many foreigners do not need to apply for a visa to Albania in the summer for a tourist visit to this country.
In the spring of 2009, Albania submitted another application for membership in the European Union. It has been reviewed and approved. The summer of 2014 became historic for the Albanian citizens. The country was given the status of a candidate member of the European Union. The state is likely to become a full member of the association. Therefore, the growing interest in immigration to Albania is not surprising.
There are several legal ways to obtain a residence permit in Albania in 2022 with further citizenship:
• Family reunion;
• Buying a property;
• Business;
• Work permit;
• Marriage with an Albanian citizen;
• Education;
• Special merit.
Buying property in Albania
More recently, Albania was one of the few "forgotten" European states, but currently there is an active process of development in this area in terms of real estate acquisition. It is an emerging economy with a beautiful coastline on the Adriatic coast and a Government elected with the hope of getting rid of crime and corruption and the rapid growth of the Albanian economy.
There are several options for buying property in Albania, but the main ones are city apartments and beach properties. The offer of urban apartments in Albania is currently limited only to the capital of this country – the city of Tirana, and then only in the city center. Among other things, Tirana is the commercial and cultural center of Albania and one of the four largest cities in the country. Therefore, this city has good potential in terms of rental property. In addition, the country is actively developing, and, accordingly, its population strives for a better and more comfortable life.
The actual process of buying property in Albania is quite simple and straightforward. Once you have selected the property you are interested in, signed the booking form and paid the booking procedure fee, to finalize the transaction, you need to involve an independent lawyer who will control all the registration and legality of the transaction. Also, you need to keep copies of all transaction documents in English.
Two to three weeks after booking, you should receive a pre-sale contract at the same time as paying the down payment. This agreement will detail all the terms of the transaction, the schedule for construction, repairs and improvements, as well as the date of completion of construction. After the final documenting of the transaction, your presence during the construction is not required. This part of the work for you can be controlled by your authorized representative.
When buying a property in Albania, no taxes are charged from the buyer, you only need to pay for the services of a notary, which will not exceed 200 euros.
There is also no federal annual property tax. True, in Tirana you will have to pay a municipal fee, the amount of which is 20 euros annually, and recently the possibility of establishing a tax on property ownership in Albania in the amount of 1 euro per 1 square meter annually has been discussed.
For legal entities conducting commercial activities, the income tax is reduced to 20%, and if you rent out your property, this profit will be subject to a 10% tax.
When reselling real estate in Albania, legal entities must pay a stamp duty of 3% of its value, and there is no resale tax for individuals.
It is important that when buying real estate even on the coast, even in the capital or in other cities, foreign citizens have the same rights as local residents.
If you are interested in working, investing, starting a business in this country, it is possible that you may need the help of a financial advisor. But what is a financial advisor and how can he help you?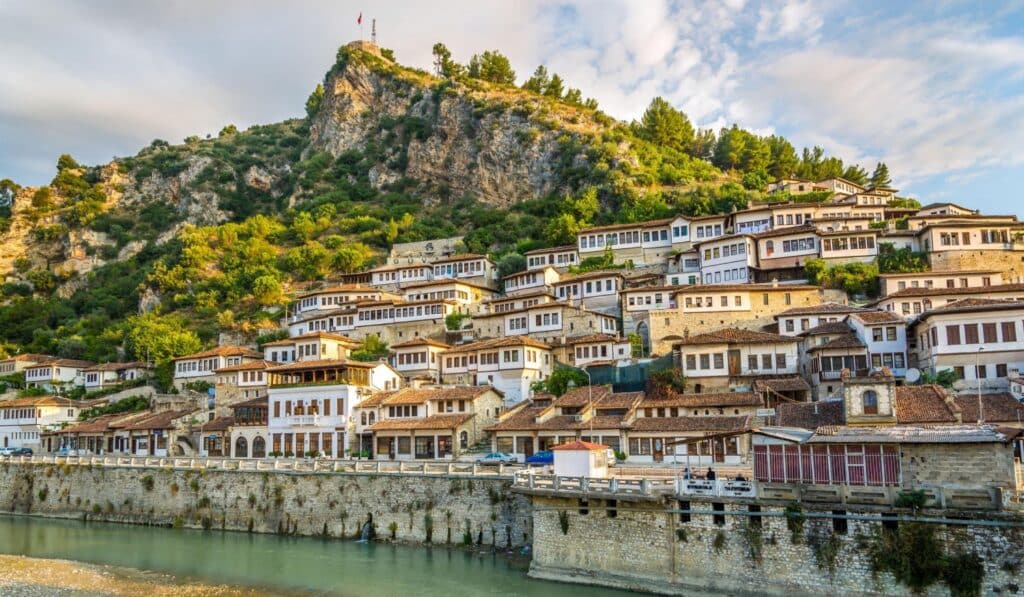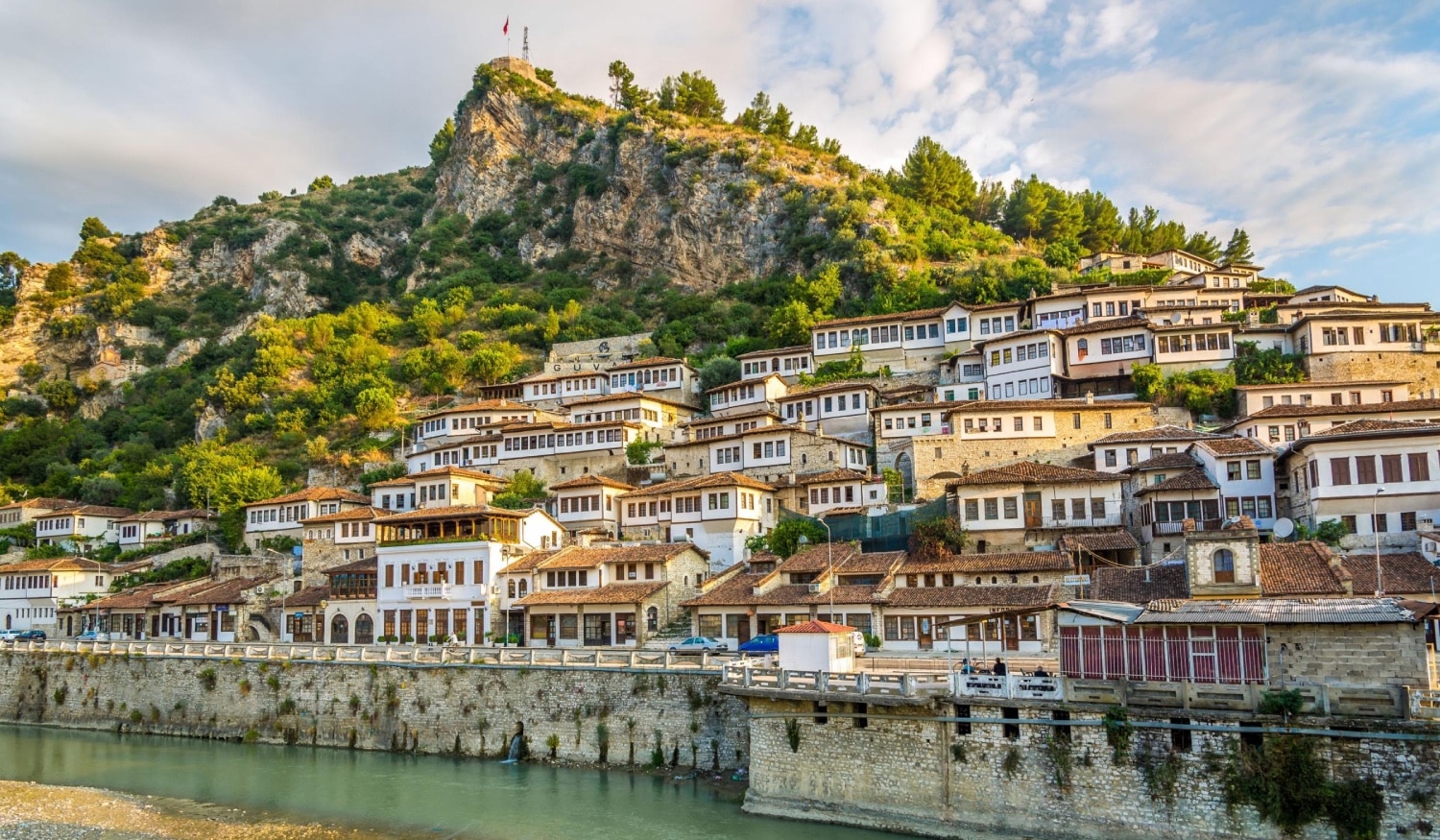 Who is a financial advisor?
In fact, to learn more about financial advisory services, click here.
Financial advisors are experts in managing personal money. They do everything from developing an emergency fund plan to compiling complex investment portfolios. They also play the role of educators, introducing their clients to the financial products available on the market.
In addition, financial advisors charge a small fee for their services. For people who are unfamiliar with the market or do not have enough time to manage their investments, financial advisors can help.
A financial advisor plays several roles, from portfolio planning and building to ongoing portfolio monitoring. In addition, financial advisors use their market knowledge to create the right portfolio to meet the requirements and goals of their clients. They do everything from savings and insurance planning to investment and tax planning. They also monitor clients' investments to check the portfolio on a regular basis.
Financial advisors acquaint their clients with the market and the financial products available on the market. First, they tend to talk about lighter topics like savings and budgeting. Later, I will move on to more complex topics such as insurance, taxes, and investments. Financial advisors also tend to understand their clients' financial situation, needs, and financial goals before offering them investments.
Financial advisors often use financial questionnaires. This is necessary in order to know what are the assets, liabilities, financial liabilities, income and expenses of your clients. Thus, with the help of the questionnaire, a conclusion is made about the client's ability to take risks. Based on this, financial advisers advise their clients.
What are a financial advisor's responsibilities?
A financial advisor helps a client plan for both short-term and long-term financial goals. These goals may include saving for retirement, attending college, and ensuring that the client has the appropriate insurance plan to ensure a stable financial future. Their main purpose is to advise on financial security issues.
To become a certified financial advisor, a bachelor's degree in finance, economics, accounting, business mathematics, or law is required. The Master of Business Administration will definitely improve your career opportunities. It is highly recommended to take courses in investment and risk management along with courses in tax and estate planning.
Financial advisors help clients with their financial planning. The client's life can also suddenly change, so a financial adjustment will be required. For example, it could be a death in the family, a marriage or divorce, a chronic illness or disability, or a person may receive a large sum of money.
A financial advisor can help plan college preparation for yourself or your children. While most financial advisors work in offices, a quarter of them are self-employed. They may attend conferences and seminars to network and promote themselves to meet potential clients.
The heavy responsibility of investing in personal savings and helping them into retirement requires both financial knowledge and interpersonal skills. Personal financial advisors give advice on investments, property ownership, estate planning and more to help people manage their finances and plan for the future. Personal financial advisors begin their collaboration with the client by determining their financial needs and goals and, of course, the level of risk they are willing to take, and then help them set short and long term goals.
Financial advisors are experts in the benefits and limitations of various types of investments such as mutual funds, stocks and bonds, real estate, as well as related topics such as insurance and the tax implications of various investments. Marketing their services to potential clients is an ongoing part of the job. To expand their client base, personal financial advisers conduct seminars, participate in networking events, and seek referrals from existing clients. As a rule, advisors meet with clients annually to discuss their investment portfolio and make changes.
Most personal financial advisors work in finance and insurance, while many others are self-employed. They usually work in offices full time, and some may meet with clients in the evenings and weekends.
As a general rule, personal financial advisers must have a bachelor's degree in finance, economics, accounting or law, all of the above are suitable. Finance is a highly regulated industry, with certain licenses required to sell various investment or insurance products.
Local Financial Advisors
Financial advisors from Albania can help you with many financial transactions, from opening a simple bank account to major investments in your country. Their experience and knowledge cannot be less than the skills of any other financial advisor, so the main advantage here is that they are local Ukrainians and have a local financial education, are well aware of all the rules that apply in Mozambique, which is a great tool and a great investment for your future financial goals.
But when choosing, for example, a bank financial advisor who is also considered local, keep in mind that their main goal is to sell you a banking service or product. This is not really their fault, but in any case, it will incur additional costs and may not be necessary at that time. it is recommended to open only a savings or investment account with a bank with the help of a bank advisor, therefore, as a foreigner, you may need the help of a bank financial advisor, but nothing more.
To be clear, they may offer you their mortgage options at attractive rates, but in any case, keep your primary goals in mind and move forward with that in mind. For additional financial goals, you can turn to an individual consultant or online, which may be more effective than other options on the market.
Above all, in-person and online consultants put their clients first and go the extra mile to achieve their financial goals quickly and efficiently. Accordingly, they may charge small fees and commissions, but they offer good strategies, make sure all your documentation is safe.
In any case, let's look at some of the basic financial transactions that you will need the help of an adviser for. For example, how to invest in real estate in Mozambique. This is a developing country with a bright future, so many expats who move there may want to invest in real estate, so let's look at the conditions and benefits.
Online Financial Advisors
Here is the main service we specialize in – you can apply here.
Financial planners or online consultants are people who have the experience and knowledge to help their clients achieve specific financial goals.
They seek to understand your current personal financial circumstances and future goals, and then develop financial strategies to help you achieve them.
These professionals are now assisted by a range of digital financial planning tools that help minimize risk and automate critical financial and accounting processes such as Know Your Customer, portfolio recommendations, portfolio rebalancing and dividend reinvestment.
In other words, online financial planners are using new technologies to better move you from where you are (financially) to where you want to be. This allows them to cut costs that will ultimately affect your income and reduce the time it takes to acquire customers. Time is an important commodity when investing: the earlier you start, the more time your money will work for you.
This approach to the profession creates a technology-based financial dimension to important life decisions that help plan actions and achieve personal goals, whether it's early retirement, a new business, a new home, or a dream vacation.
Below are some of the benefits you will get by working with an online financial advisor.
Save your time and money
You never have to interrupt your day or drive to a meeting. Everything is online, from weekly meetings to documentation. Of course, all this will be confidential and secure. This means you don't have to print documents or write meeting notes.
Communication is easier
In a stuffy office, you may be hesitant to tell your financial planner that you want to save money on a car or whatever. It's hard to beat the slang while looking at a suit in a conference room.
Joining a virtual meeting from a familiar location allows you to be honest about your situation, goals, and things you don't know about. And to be successful with your financial plan, you must be honest with your financial planner. With us, every online financial planning meeting is judgment-free, and simple advice is our bread and butter.
Online communication is suitable
A virtual board should also not be confused with a high-end call center or low-cost customer service center. This is not a digital edition. Rather, it is an ongoing financial advisory model that replaces the personal advisor and offers a different value proposition for a specific consumer segment.
In fact, the ideal experience is pretty simple: you want to feel like you're talking to a good friend who's just plain talented with money. There is no need for a large conference room.
They are by your side, they are fun to talk to, and they will tell you everything you need in plain language. Because if you're really an expert, can't you drop the jargon and just explain?
A virtual board should also not be confused with a quality call center or low value customer service center.
Pained by financial indecision? Want to invest with Adam?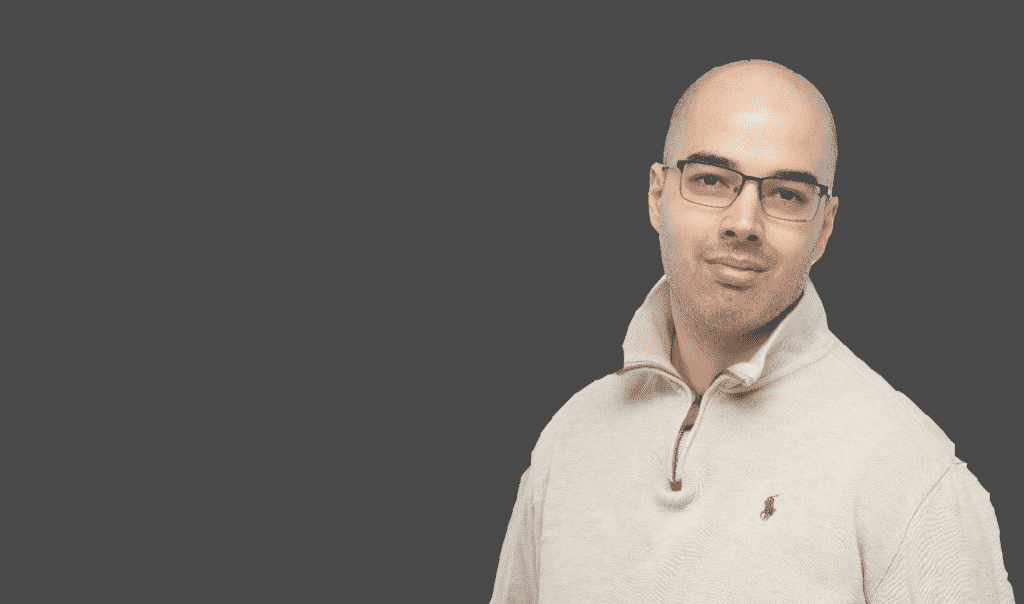 Adam is an internationally recognised author on financial matters, with over 693.5 million answer views on Quora.com, a widely sold book on Amazon, and a contributor on Forbes.