After speaking about expat financial advisors for people living in Saudi Arabia ,Dubai and Brazil, this article will speak about Kuwait.
In this article we will compare local options, like the banks, to a global, online and portable solution like our own.
For any questions, or if you are looking to invest as an expat, you can contact me using this form, or via the WhatsApp function below.
Introduction
How can you best allocate your funds so that they generate a reasonable maximum return and serve as an investment?
Without being a financial expert, you are unlikely to be able to quickly understand all the intricacies of the stock markets, the advantages of various assets and choose safe instruments that would give you good profitability.
After analyzing your needs and life aspirations, a personal financial advisor will draw up a personal financial plan, following which you will be able to correctly distribute your existing assets between various financial products and instruments and thus achieve your goal within a reasonable time frame.
Having a clear and logical personal financial plan in front of your eyes, you will get a clear understanding of what your financial behavior should be at one time or another. The value of this knowledge cannot be overestimated.
Should you take an expensive loan – or is it better to wait until the interest on deposits rises? Which one to prefer a retirement or insurance program? Despite the fact that there are many proposals for pension accumulation on the market today, an unprepared man in the street is unlikely to be able to navigate and choose the most suitable option for him. What account to open a savings account or an investing one, and what's the difference between them?
If you are a resident of Kuwait, or you moved to Kuwait to work and live for a long time, you definitely need to contact a financial advisor in there to be aware of the country's economy and finance and with the help of them try to make right financial decisions to meet your needs.
And in this article we will discuss three main types of financial advisors in Kuwait and talk about their importance and what kind of services do they offer and how can satisfy the needs of an individual. So there are three main types of advisors;
Bank financial advisor
Local financial advisor
Online financial advisor
So who is a financial advisor?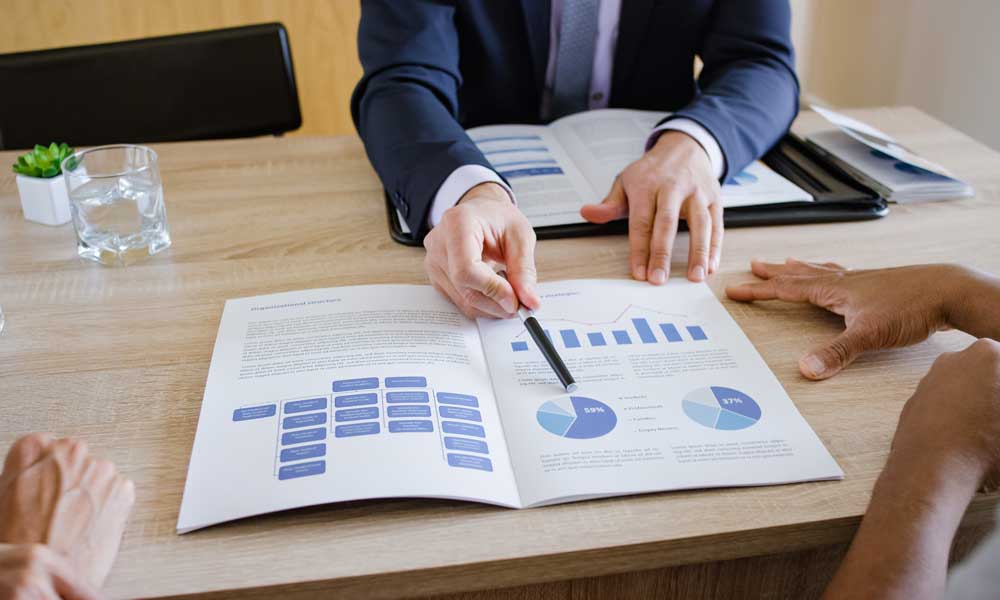 A financial advisor helps families and individuals build a financial culture and manage money wisely. If you imagine that the financial side of life is a game, then a financial advisor is a fielder who plays on your side.
Also, he is a professional who has knowledge and experience in personal financial planning, life insurance, investment. With the help of his competencies, a financial advisor helps clients to comprehensively manage assets.
A financial advisor is needed in order for you to receive professional help in personal finance management. A couple of consultations and a picture will form in your head, you will see your entire financial situation, its strengths and weaknesses.
The help of a financial advisor is essential! Everyone needs a second opinion to compare with what they think and make a decision. Usually people turn to their relatives and friends, but they advise from the height of their experience, which means there is a high probability that they will repeat their mistakes.
The situation in the world is gradually changing and more and more people are realizing the benefits of the help of a financial advisor.
The financial culture is gradually taking shape and in the near future we will see that going to a financial advisor will be as commonplace as going to a lawyer. So now let's start studying each advisor type and its benefits.
Bank Financial Advisor
Being an expat in Kuwait and working there definitely lead you to open a bank account and in most cases that account is for savings, but you are a new habitant of this country and you have no idea about the banking systems and how they work.
What you need? Of course a bank financial advisor, who will assist you in choosing the right and most suitable savings account and provide you with the detailed information about the country's economy and other nuances.
The Kuwait banking system is stable and based on the government-funded projects that will continue in driving economic growth and simultaneously boost the banks' businesses. Kuwait consists of 11 local banks, out of which 5 are Islamic financial institutions, about what we are going to talk. It's important to note that in every bank you can find a financial advisor who will be ready to help you with valuable advices.
Here are some savings accounts of Kuwait popular banks, which you can use being an expat in Kuwait, let's go.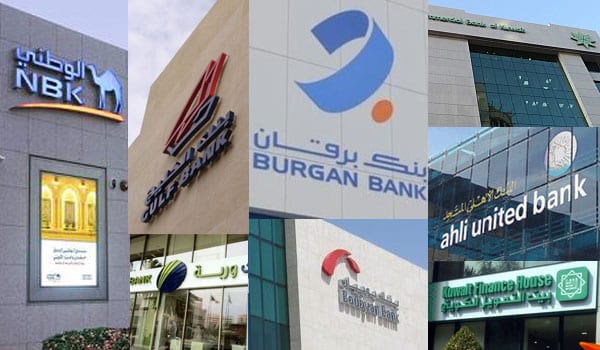 National Bank of Kuwait Savings Account
Customers can save money and easily access it while earning interest with this account. Money can be easily withdrawn and transferred, whereas, interest is calculated monthly and paid out to the customers twice a year. The interest rate provided on the NBK Savings Account is 0.0625% annually and there is minimum amount required to open an NBK Savings Account.
Main Features
To open a NBK Savings Account, people must be at least 18 years or older.
A free Visa Debit Card is provided, which can be accessed over 650,000 ATM machines located globally.
Customers can avail the services of NBK Online Banking and NBK customer care can be contacted 24/7 via phone call.
SMS services are also provided upon request by the customer.
The most unique feature is that customers can make unlimited withdrawals, which makes it very convenient for the customer to access their cash whenever they want.
Another savings account offered by the NBK is NBK Super Account, which is known to provide competitive interest rates and flexibility to access the savings with the availability of multiple currencies. The minimum amount required to open an NBK Super account is KD 500 (or more).
The interest is calculated on a daily basis and is credited quarterly into the account of the customer. The most important thing to consider here is that the interest will be canceled if the customer makes more than 3 withdrawals in a month.
The interest rate provided to the customers for deposits made in Kuwait Dinar is 0.125%. If you make a deposit in USD and the amount is more than $5,000 than the interest rate will be 0.125% per year. And if you deposit your money in GBP and the amount is more than £5,000, the interest rate will be 0.03125% per year. As you can notice this account's another feature is that it can be opened in three different currencies; KWD, USD and GBP.
Kuwait Finance House Savings Account
In Kuwait there is another financial institution which offers savings accounts, and some of the exclusive features of the Saving Account at KFH include:
Ability to open with foreign currencies
Ability to acquire credit cards
Competitive returns
The minimum balance required to open a Saving Account at KFH is KD 100 and the ID of the customer should be presented while opening an account. Along with the ID, customers should also provide a commercial registration certificate and a letter from PACI showing the establishment's civil ID number.
The account balance which has been deposited by the investors will be used by the bank according to the "Mudaraba" principle. The profits from the account are distributed on a quarterly basis.
And another great feature, there are no fees for opening the account and an ATM card will be provided only for the first year. With the help of an ATM card, customers can withdraw up to KD 2,000 daily from any ATM machine.
Gulf Bank e-Savings Account
This account can be opened by individuals, whether they are residents or non-residents of Kuwait. The minimum balance required to open this account is KD 250 and it is available in Kuwait Dinar only.
The interest for this account is calculated on the lowest daily balance and it is credited on a monthly basis. If the customer has an existing loan or requires a loan, any failure in paying the loan will result in blocking the funds for collateral. Main features include;
Competitive interest rates
Only this account offers the feature of standing order facility for free
A MasterCard Electron ATM card is offered, and the free online banking services are offered to handle the account
Investing in Kuwait
But it's enough to talk about savings accounts, there will be definitely a lot of businessmen who are interested in investing in Kuwait property or businesses, so let's see if that is possible for a non-resident or resident, or an expat living there.
Investing in real estate in Kuwait is a great move. As one of the richest countries, Kuwait has many funding opportunities. However, if you ask Kuwait's international carriers for advice, they will say that real estate in Kuwait is expanding. At the moment, this is practically the best market in the Middle East.
Kuwait real estate is an excellent area for investment. In Kuwait, you can purchase both residential and commercial real estate, and a land plot for subsequent lease, construction or sale.
Although the prices for real estate and land in Kuwait are very low, nevertheless, their constant annual growth is observed, which allows investors to receive income from the sale or lease of real estate in the near future.
In addition, foreign investors are partially or fully exempt from paying income tax and customs duties, which is one of the benefits of investing in Kuwait.
Another favorable area for investment is the extraction and production of minerals, namely oil. Kuwait occupies one of the leading places in oil production and export. Kuwait's major oil companies are renowned for their stability, prestige and income.
Investing in mining in Kuwait is a very tempting option that is guaranteed to bring profit to investors. The stable economy of Kuwait has a beneficial effect on the development of large and small businesses, manufacturing, tourism and other areas of the economy.
Along with this, new companies, factories and factories are being created and are developing well.
Buying securities from Kuwaiti businesses is another great way to increase your capital. By investing your funds in securities, you are guaranteed to receive profit from the operation of the enterprise. And although this investment option is quite long-term, the profit that the investor can get in the future will consist of very large amounts.
So to decide all this you can't move on without the help of a professional, and you have to find a financial advisor who will help you to correctly manage your funds.
Local Financial Advisor
Sending money to your family, to your children or to friends when they are living abroad, will cost you a lot of money, and it is tax-inefficient.
Just to you know, transfers are not free, your account is always charged a percentage of the total transfer amount, which reduces the effective transfer speed.
The transfer takes around 3 days, and for some new customers it may take up to 5 days, however your confirmed rate remains the same as on the date of the transaction. You have daily and semi-annual shipping limits that can be increased depending on usage. It is also necessary to pay attention to currency rates, not to lose much money while transferring.
There are no restrictions on capital flows to and from Kuwait, and you can easily withdraw money from ATMs in Kuwait using a foreign country's bank card, but this option is also expensive.
As you may know there are several options to transfer your money, it may be a banking service, or international money transferring service, etc. But all of them are really expensive, moreover the higher the transferred amount, the bigger the fees. There could be limits on the transferred amounts, which is definitely not convenient.
So to give a solution to all these problems, you have to find a local financial advisor, who can give you valuable advices on how to transfer your money with fewer fees and not lose much money, and also advice you a good company with good services.
However, local financial advisors tend to be very localised by definition.
So, if you move from country to country as an expat, or just go back home, then they don't offer the same support as a portable online advisor.
They also tend to be more expensive than online and global advisors due to having higher fixed costs.
Online Financial Advisors
Now is the 21st century and everything has changed. Once upon a time, you had to walk into an office and sit face-to-face with a financial advisor to get financial advice and help.
Technology has changed this forever! Now you don't need to call all day long to find a financial advisor, you can find him on internet and start getting useful information.
An online financial advisor provides clients with financial advice or compensation advice.
Online advisors or consultants can provide many different services such as investment management, tax planning, and real estate planning. Increasingly, financial advisors provide a wide range of services from portfolio management to insurance products in a one-stop shop.
An online financial advisor is a professional who provides clients with their knowledge to make decisions on monetary matters, personal finance and investments.
Unlike stockbrokers who simply execute orders in the marketplace, financial advisors make informed decisions on behalf of clients and provide guidance.
You probably have a big dream in your life that have a financial dimension.
No matter how you twist or twirl these alluring images in your head, their implementation will always be equivalent to a certain amount of money. But at the same time, you may not have an idea of ​​how you can save, collect or earn these considerable funds.
How to make a dream come true? How to make your finances work for your goals? How to create capital? All these issues are exactly what an online financial advisor deals with. Having done all the necessary calculations and developing a personal strategy, he will give you the opportunity, without delay, to start implementing your plans.
For more than a decade, such services have been in great demand in the West, where consumers have already formed a special culture of attitude towards their financial well-being. For example, in the United States, an online financial advisor steadily remains in the TOP 10 of the most prestigious and in-demand professions.
Together, you and your advisor will discuss a variety of topics, including the amount of money you should save, the types of bills you need, the types of insurance you should have (including long term care, lifelong care, disability, etc.), and property and tax planning.
The financial consultant is also an educator. Part of the counselor's job is to help you understand what is needed to achieve your future goals. The training process may include detailed financial assistance. At the beginning of your relationship, these topics may include budgeting and savings. As you delve deeper into your knowledge, a consultant will help you navigate complex investment, insurance and tax issues.
The first step in the online financial counseling process is understanding your financial health. You cannot properly plan for the future without knowing where you are today. Usually you are asked to complete a detailed written questionnaire. Your answers will help the counselor understand your situation and make sure you are not overlooking important information.
Benefits of having an online financial advisor
Hiring a virtual financial advisor does not necessarily mean that you have to meet with him and speak with him in person. Thanks to technology, you can talk to a planner online, and it's like meeting face to face.
The convenience of an online financial planner cannot be overstated. You don't need to drive to work or travel to the nearest bank or finance company to speak with a professional. Plus, you can easily send or share documents by email or in the cloud and get the answers you need much faster.
An online financial planner consultant is not the same as a robot consultant in many ways. First, you get personalized advice from a real expert who is well versed in finance and investment.
This is important for those who want a living and healthy person to look at their finances and give advice as a friend. Sometimes the software or algorithm doesn't match, especially when your problems are a little more complex.
The cost decreases if you decide to hire an online financial advisor. They also charge lower rates than regular companies or financial institutions. This is the smarter choice when you want to save money and put things in order. The benefits you get from this multiply when you decide to do a second or third session.
Hire only a reliable financial advisor to get the best service. After all, your money is hard-earned and you will definitely need someone to show you how to preserve and grow your fortune to new heights.
How life goes on without a financial advisor?
A common misconception that everything is good.
At first glance, everything is fine, why do you need this financial advisor. Therefore, people who do not use the services of a financial advisor conduct their business in the old way, make financial decisions based on personal experience or the experience of parents. If you are not a professional in personal financial planning, then you are doomed to make financial mistakes.
Not understanding the current financial situation
You don't have to go far, often people do not even know what financial situation they are in now. It all comes down to a period of 1 month – earned money, paid bills, bought food, and this is where all planning ends. You may not be aware that you need to protect your family and provide financial security to your loved ones. This is, of course, a problem for many, and at this stage people often give up – it's hard to take responsibility and engage in financial discipline.
Tags
best bank account for kids in kuwait
,
Expat Financial Advisor in Kuwait
,
Financial Advisor in Kuwait
,
Gulf Bank e-Savings Account review
,
how to open nri account in kuwait
,
international financial advisors kuwait
,
investments for expats Kuwait
,
kfh current account
,
kfh online banking
,
kfh sure saving account
,
Kuwait Finance House Savings Account review
,
National Bank of Kuwait Savings Account
,
National Bank of Kuwait Savings Account review