Expat Financial Advisors in Nicaragua – that will be the topic of today's article.
I will compare some of the options available locally, alongside more portable, online, and international options like what we offer.
It makes sense to have a portable option as an expat, as opposed to a localized one, and that is something we specialize in.
If you want to invest as an expat or high-net-worth individual, which is what I specialize in, you can email me (advice@adamfayed.com) or use WhatsApp (+44-7393-450-837).
Introduction
Nicaragua lies between Costa Rica and Honduras, with Caribbean and Pacific coastlines making it a place of diverse landscapes and unique ecosystems.
The total area of ​​the country is about 130,000 square kilometers, which makes it the size of Greece, but about 26,000 square miles of this land is designated as a protected area where development is limited in the interests of wildlife. As such, there are many beautiful unspoiled places to discover while living in Nicaragua.
Expats moving to Nicaragua will be greeted by towering mountains, beautiful beaches, dense rainforests, and towering volcanoes. The country has an interesting and complex history, which means that there are many interesting sights to visit. Ultimately, however, expats usually move to Nicaragua to take advantage of its laid-back lifestyle, low cost of living, and beautiful scenery.
Living in Nicaragua as an expat
While it may be difficult for some expats to adapt to life in a country so different from Western countries, learning Spanish will make it easier to connect with the locals and immerse yourself in the culture. The country is mainly supported by agriculture, with other industries such as construction, mining, fishing, and trade developing only recently.
Expatriates usually move to Nicaragua to retire, start a business, work in finance, export or manufacturing, or teach English. While the expat community in Nicaragua is small, most can be found near León, Granada, or the country's capital, Managua. Housing in the country is generally affordable, which is why so many expats choose to retire here. Private houses are the most common, with some furnished options available closer to major cities.
The main modes of transport in Nicaragua are buses and several types of taxis, while intercity buses allow travel between major destinations. The country has two coastlines and many smaller waterways, making water transportation essential. The country has only four small airstrips and one international airport. Expats will find the use of private cars very rewarding, but the roads are treacherous and often unpaved.
Nicaragua is home to some of the most modern medical facilities in Central America, and many of the country's doctors are US-trained and fluent in English. Private hospitals are still the preferred choice for most expats, but only a few cities have them. The country offers universal healthcare, usually allowing free scheduled visits. The cost of medicines and medical procedures is also much lower here, which often saves expats a lot of money. However, many expats still choose to use the private international healthcare system.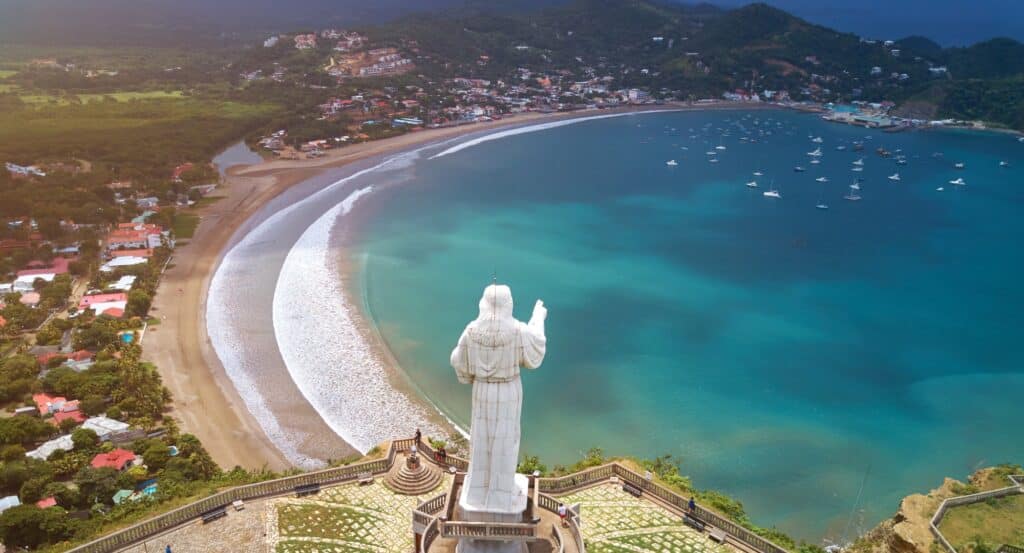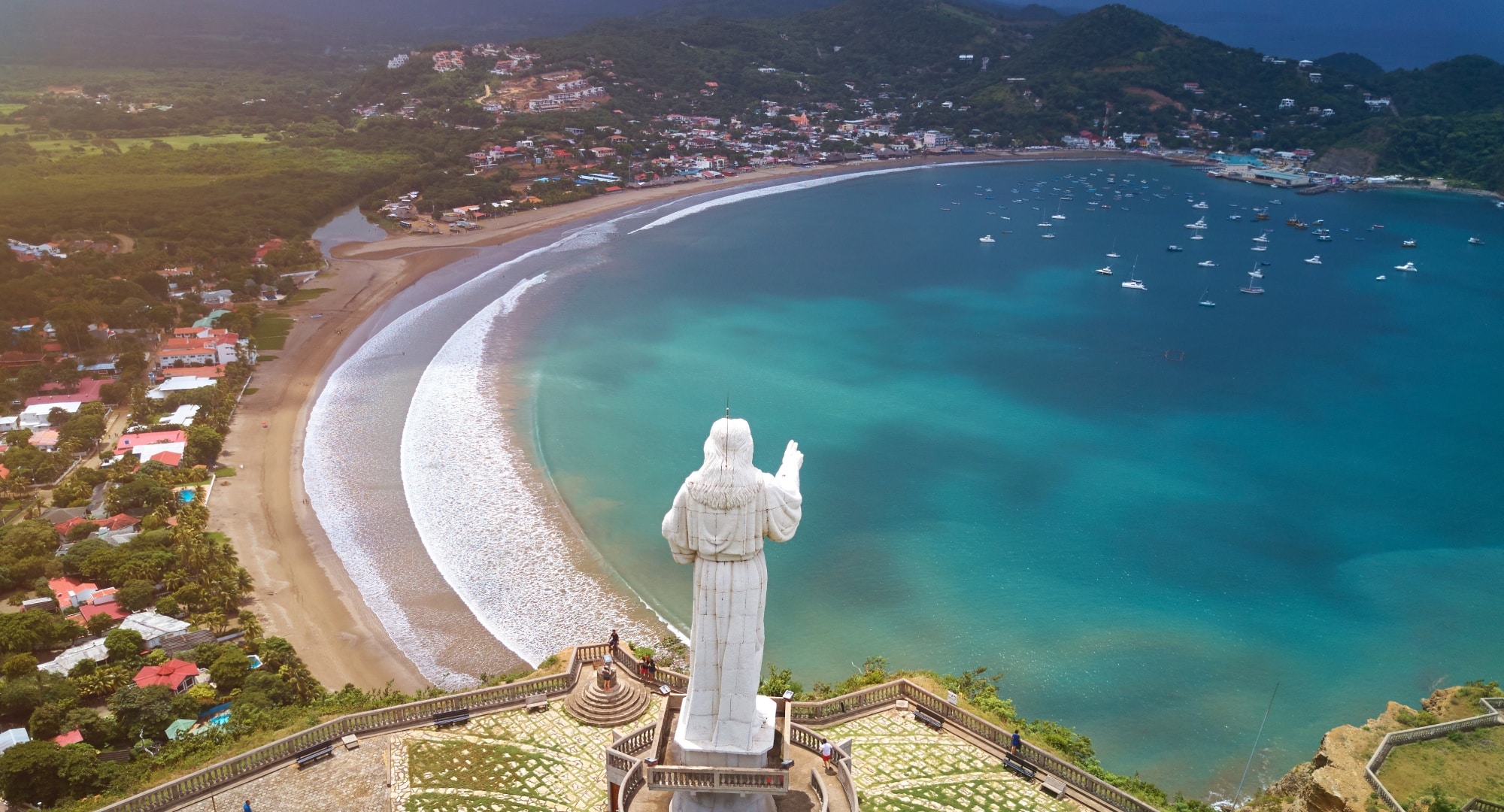 Cost of Living in Nicaragua
The cost of living in Nicaragua is lower than in North America and Western Europe. The fact that home help in Nicaragua is inexpensive and easily accessible also leaves plenty of time for expats to enjoy all the leisure activities the country has to offer. Accommodation and meals are especially affordable.
Today, Nicaragua offers the lowest cost of living in Central America (lower than Panama) with prices up to 10 times lower than in the United States. It also offers an incredible opportunity to acquire stunning seafront, lakeside, or colonial-style property at incredible prices, not to mention property taxes are also low. Cleaning or gardening assistance will cost you $7.40 per day. You can dine elegantly with a glass of wine for about $16 or a regular meal with coffee for about half that amount. You can enjoy happy hour with $1 snacks, beer and rum.
In short, you can create a great life for yourself and stretch your retirement savings. The lower cost of living in Nicaragua doesn't mean you have to sacrifice the quality of life you're used to in the United States or Canada. In fact, you will probably be able to live in Nicaragua with even more luxury than before, simply because the prices are so low. Ever thought you could live in a house with an ocean view? Well, think again. Many who have never dreamed of such luxury enjoy drinks on the terrace of their new homes while watching the sun go down over the sea in Nicaragua.
Families and Children
Expats are usually tend to send their children to private or international schools as the public Nicaraguan schools are underfunded. However, waiting lists at international schools are often long, so it's best to apply early. From surfing, hiking, and mountain biking to relaxing on a Caribbean beach or volunteering with a local charity, there is something for every taste. Families can take a weekend getaway to any of the country's many astounding attractions.
From surfing the volcanoes at Cerro Negro to bird watching at the Bosawas Biosphere Reserve, no expat will be bored in a country as diverse as Nicaragua. Climate in Nicaragua Nicaragua's slight fluctuations in climate and average temperatures throughout the year make this tropical paradise ideal for expats seeking to avoid seasonal extremes and hoping to get enough time outdoors. However, not everything is so sunny.
During the rainy season, expats can expect moderate to heavy rainfall, often lasting up to several days, and the country has experienced quite a few hurricanes. It doesn't take long for expats to feel at home in Nicaragua. Nicaraguans have a reputation for being friendly, warm, and welcoming to foreigners, and expats will find plenty of entertainment and attractions to keep them occupied. Despite some rough edges, Nicaragua is a great place for expats with a great quality of life.
Healthcare in Nicaragua
Before you travel, it is recommended that you visit the Nicaragua page of the National Travel Health Network and Center to learn about vaccinations and health risks before you travel so that you have enough time to prepare. Your healthcare provider should also be able to advise you on any necessary precautions.
Healthcare itself in Nicaragua is quite cheap: on average, a visit to a doctor or a house call costs somewhere in the region of 620 NIO (about $23). Payment is usually made in cash, especially outside the capital, and you may have to pay before you receive treatment, so it is recommended that you carry cash with you. In the capital of Managua, you will find the Bautista Hospital and the Vivian Pellas Metropolitan Hospital, where credit card payments are accepted.
Since Spanish is the main spoken language, it is recommended that you memorize at least a few basic words that may be relevant to medical emergencies (for example, allergy information) if you do not already know them.
It's also worth noting that certain areas of Nicaragua don't have easy access to the full range of medical care, but expats can take steps to ensure they are covered if they need skilled medical care. Therefore, it is recommended to take out international health insurance, ideally one that will provide you with air transportation to your home if you need it. In Nicaragua, emergency medical assistance is available on 128.
Safety and security in Nicaragua
If you are taking a taxi, make sure it has red numbers and use radio if possible. There have been several "express kidnappings" involving unregistered taxis that hold people until they pay a ransom. You should avoid buses at night and beware of pickpockets during the day, especially in the tourist areas of the capital.
Traveling by road to outlying areas is not recommended due to the presence of bandits. Nicaragua has one of the lowest crime rates in this part of the world, but it's still worth staying vigilant. Expatriates should, for example, ensure that the places they are staying are well staffed and have good security, and that transportation services are legal.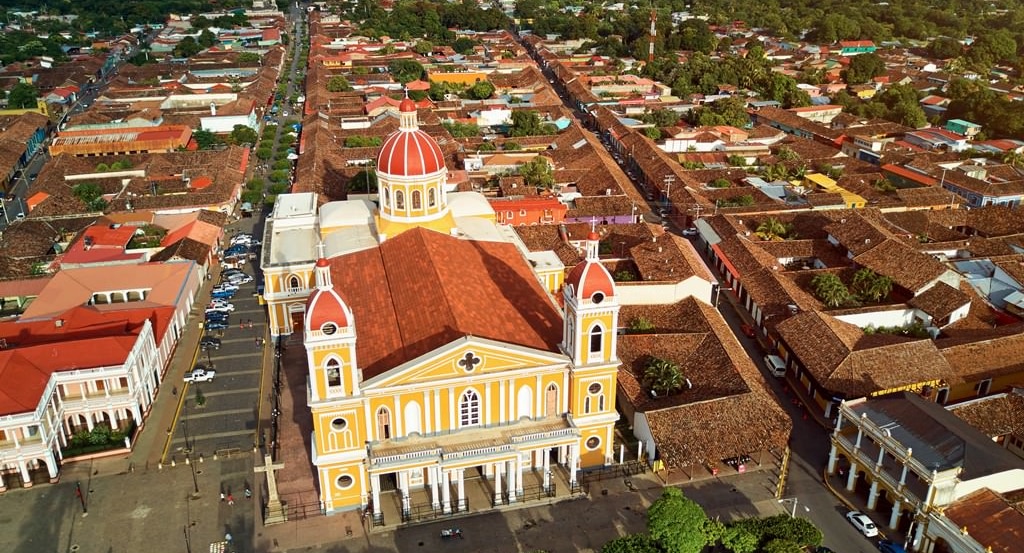 Transport in Nicaragua
Driving is a good choice of transport in the more developed parts of Nicaragua and generally in the center of the country, with many options for renting or buying vehicles and related infrastructure. In the Caribbean part of the country, the roads are much lower level and navigation can be difficult for those who are new to the local roads. The same is true for accessing the many Pacific beaches on the West Coast, so it's a good idea to let public transportation do the hard work for you in these areas.
Your national driver's license entitles you to drive in Nicaragua for at least a shorter time, but you will need to take out local insurance once you enter the country by car or buy/rent your own vehicle. It is not expensive and should cover the costs in case of an accident.
Local public transport varies from city to city. You will find rickshaws and tuk tuks in smaller communities that offer very cheap fares and a new way to get from point A to point B. You will also find more traditional taxis in larger cities but be aware that more they run a collectives service. which means they pick up other passengers as you travel as soon as they spot them. Alternatively, you can pay a little more for a direct taxi between destinations – about 200 NIO (about $7) for every 10 miles.
Who is a financial advisor?
This specialist provides his clients with financial advice or strategies. Financial advisors can offer a variety of services such as investing, tax planning, estate planning, retirement planning, education planning, or even simple budgeting. These people can offer everything from portfolio management to insurance products.
A financial advisor is actually a term with no specific responsibilities. Stockbrokers, insurance agents, tax agents, investment managers and financial planners may work under the name of "financial advisors". Estate planners and bankers may also fall under this name.
However, an important distinction can be made: a financial advisor must actually provide advice and guidance. A financial advisor can be distinguished from a stockbroker who simply posts trades for clients, or a tax accountant who simply prepares tax returns without giving advice on how to maximize tax credits.
Typically, a financial advisor is an independent practitioner acting as a trustee in which the client's interests take precedence over his own.
Some agents and brokers choose to work in this capacity as proxies to attract clients. However, the structure of their remuneration is such that they are bound by contracts of the companies in which they work.
How can a financial advisor help you?
A financial advisor helps a client plan for both short-term and long-term financial goals. These goals may include saving for retirement, attending college, and ensuring that the client has the appropriate insurance plan to ensure a stable financial future. Their main purpose is to advise on financial security issues.
To become a certified financial advisor, a bachelor's degree in finance, economics, accounting, business mathematics, or law is required. The Master of Business Administration will definitely improve your career opportunities. It is highly recommended to take courses in investment and risk management along with courses in tax and estate planning.
Financial advisors help clients with their financial planning. The client's life can also suddenly change, so a financial adjustment will be required. For example, it could be a death in the family, a marriage or divorce, a chronic illness or disability, or a person may receive a large sum of money.
A financial advisor can help plan college preparation for yourself or your children. While most financial advisors work in offices, a quarter of them are self-employed. They may attend conferences and seminars to network and promote themselves to meet potential clients.
The heavy responsibility of investing in personal savings and helping them into retirement requires both financial knowledge and interpersonal skills. Personal financial advisors give advice on investments, property ownership, estate planning and more to help people manage their finances and plan for the future. Personal financial advisors begin their collaboration with the client by determining their financial needs and goals and, of course, the level of risk they are willing to take, and then help them set short- and long-term goals.
Financial advisors are experts in the benefits and limitations of various types of investments such as mutual funds, stocks and bonds, real estate, as well as related topics such as insurance and the tax implications of various investments. Marketing their services to potential clients is an ongoing part of the job. To expand their client base, personal financial advisers conduct seminars, participate in networking events, and seek referrals from existing clients. As a rule, advisors meet with clients annually to discuss their investment portfolio and make changes.
Most personal financial advisors work in finance and insurance, while many others are self-employed. They usually work in offices full time, and some may meet with clients in the evenings and weekends.
As a general rule, personal financial advisers must have a bachelor's degree in finance, economics, accounting or law, all of the above are suitable. Finance is a highly regulated industry: certain licenses are required to sell various investment or insurance products.
Financial advisers cannot be universal. They receive various degrees and certificates. They come from different countries and offer a wide range of services. Because of this, they can do a lot more than explain confusing jargon and help you choose mutual funds.
Simply put, financial advisors can help you with all kinds of financial planning, which means they can help you with any financial activity, from budgeting to retirement savings.
To accomplish all these tasks and achieve your financial goals, from small to really large investments, as mentioned above, we will try to consider two main types of financial advisors.
Local Financial Advisors
A local financial advisor can offer a professional service approach and a product-specific approach. Of course, rich local experience is an advantage.
Having a local financial advisor has one key advantage. Choosing a local financial advisor allows you to meet with someone who can advise you on the rules for a particular location.
National firms cannot afford it. Even if you are comfortable doing business online, there will inevitably be times when you want to meet and talk honestly with the person who is giving you advice.
Other financial consulting companies usually distribute their workload among separate departments. Your "consultant" is most likely an account manager who acts as a buffer between you and some other people in the back office who actually do the work.
Your "planning" probably comes from the planning department; your investment analysis most likely comes from an analyst who is far from what really matters in your life, and those who actually implement the strategy usually see you as just a set of "buying" and "selling" that they make every trading day. You simply won't be able to meet a real "adviser" because these duties are divided among several people in different offices.
On the other hand, you should be able to meet with a consultant if you choose an independent service-oriented consulting firm. Again, hiring a local financial advisor is optional, but in most cases, there are many benefits to having face-to-face meetings.
Most "advisers" to large financial companies, such as banks, will receive some or all of the compensation for selling you a product, whether it be stocks, bonds, mutual funds, insurance policies, or annuities.
This creates an inevitable conflict of interest. The securities laws in this country recognize this fact and require these "advisers" to be at a lower level. This is called the "fitness" standard, which means they only need to consider whether the products they sell are suitable for your broad investment profile.
The highest standard is the "fiduciary" standard. An independent consultant, online or local, who agrees to abide by this standard must by law always put your best interests first.
These consultants never sell products, charge commissions, or do anything else that could create a conflict of interest. They weigh all the factors in your situation before making any recommendations. Their advice is 100% objective. Whether you hire a local financial advisor or not, it's really important that they be objective and put their clients first. Speaking of online financial advisors, let's talk a little about them.
Online financial advisor
Online or virtual financial advisor is the new concept of this century. The online advisor helps clients choose investments and develop short-term and long-term financial planning strategies.
In this role, you don't usually meet with your clients in person; you communicate with customers through phone calls, email, video conferencing and chats.
The job of a financial advisor involves assessing your clients' current financial health by reviewing their assets, investments, and other financial decisions they make, such as pension plans and life insurance policies.
Once you assess their finances, you will determine an investment and budget plan to achieve your client's financial goals.
The plan might include making regular savings deposits to increase your emergency funds, opening college accounts for your kids, or investing in retirement plans. Below are some of the benefits you will get by working with an online financial advisor.
Saving time and money
You never have to interrupt your day or drive to a meeting. Everything is online, from weekly meetings to documentation. Of course, all this will be confidential and secure. This means you don't have to print documents or write meeting notes.
Easy way
Joining a virtual meeting from a familiar location allows you to be honest about your situation, goals, and things you don't know about. And to be successful with your financial plan, you must be honest with your financial planner. With us, every online financial planning meeting is judgment-free and simple advice is our bread and butter.
Online communication
A virtual board should also not be confused with a high-end call center or low-cost customer service center. This is not a digital edition. Rather, it is an ongoing financial advisory model that replaces the personal advisor and offers a different value proposition for a specific consumer segment.
In fact, the ideal experience is quite simple: you want to feel like you're talking to a good friend who's just talented at money. There is no need for a large conference room.
They are by your side, they are fun to talk to, and they will tell you everything you need in plain language. Because if you're really an expert, can't you drop the jargon and just explain?
A virtual board should also not be confused with a quality call center or low value customer service center.
Pained by financial indecision? Want to invest with Adam?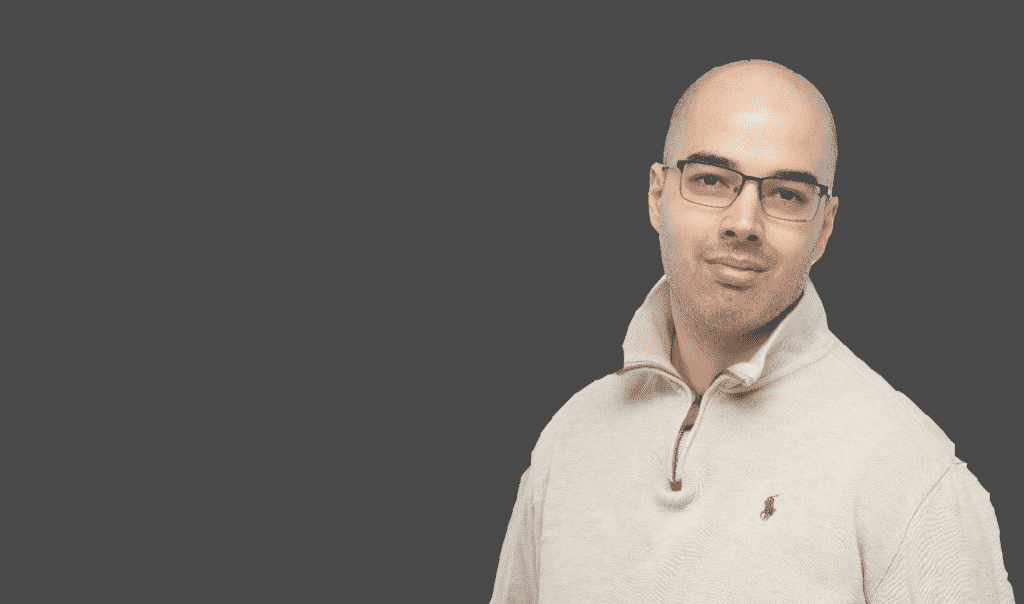 Adam is an internationally recognised author on financial matters, with over 694.5 million answer views on Quora.com, a widely sold book on Amazon, and a contributor on Forbes.