Having spoken about countless cities around the world, and guided you about things like cost of living, insurance and investments, this article will look at Singapore.
We will go through the various considerations with living in the country, especially for those considering the move or who have newly arrived.
If you are looking to invest in a portable way as an expat, or have any questions, don't hesitate to contact me or use the WhatsApp function below.
Usually it is better to not focus on local solutions for your finances, and instead have portable and global options which you can take with you if you move from country to country as an expat.
Introduction: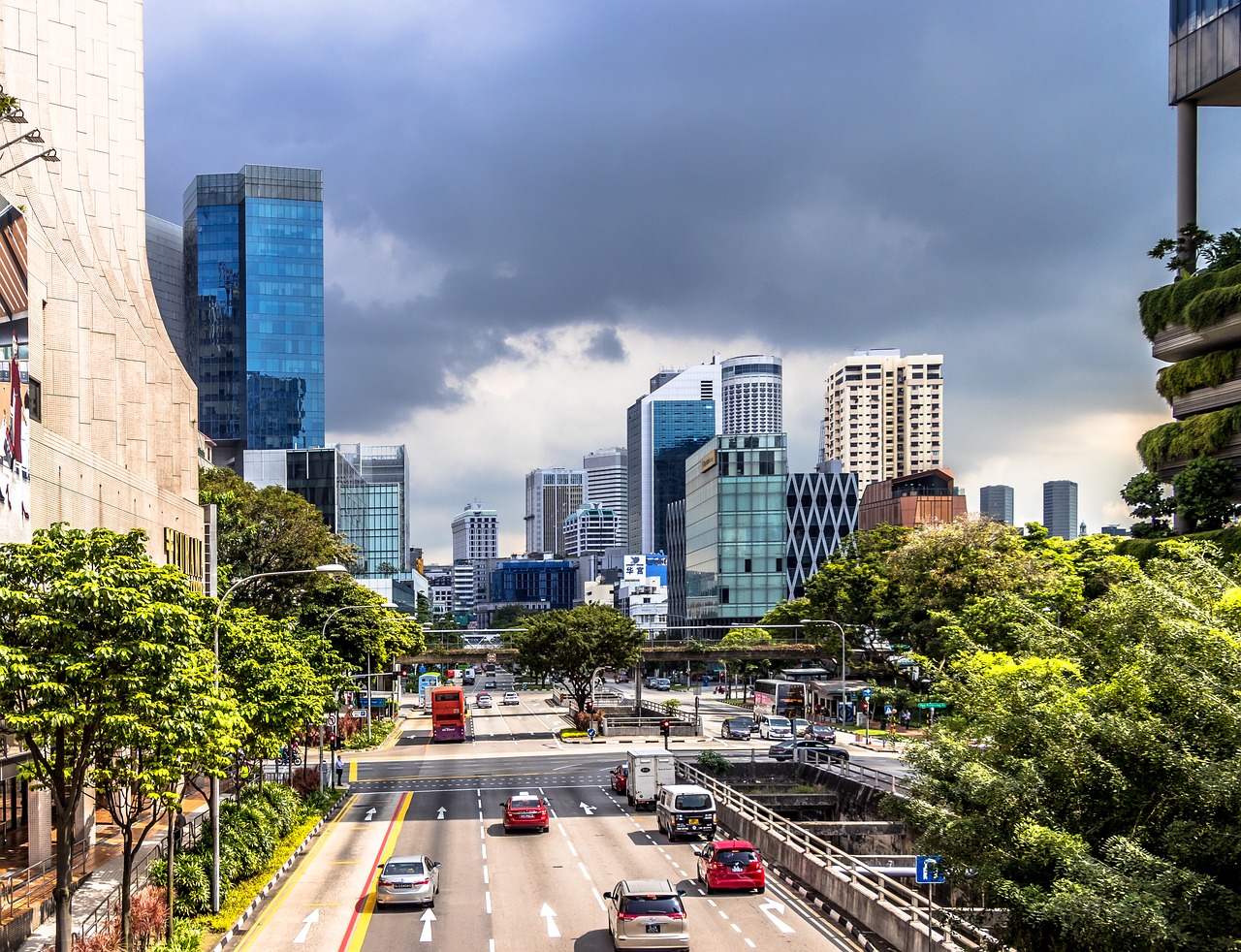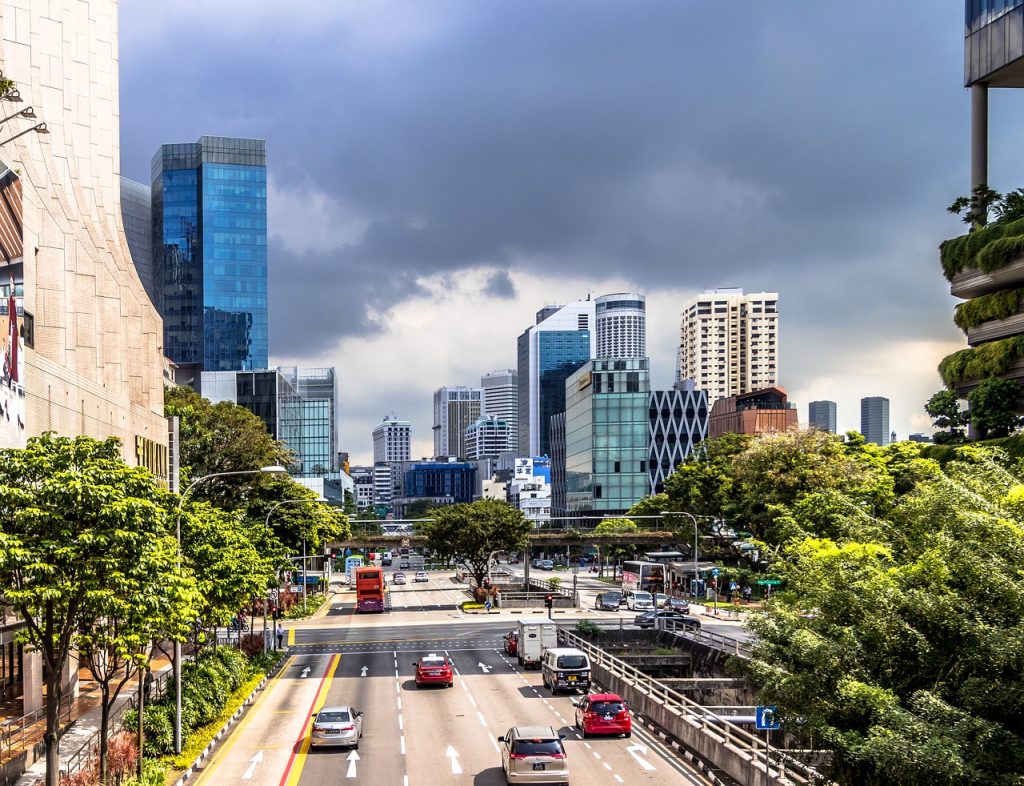 This guide will provide you with an insight into the details required to living in Singapore. This guide will come in handy if you are moving to Singapore for work, education, vacation, or retirement.
First of all, let us have a look at some of the general information related to Singapore before we can jump into our topic for today, which is 'Guide to live in Singapore'.
Singapore – Singapore, which is officially known as the 'Republic of Singapore', is the island city-state that is located in the Southeast part of Asia.
The total area of Singapore has been estimated to be about 728 square kilometers. The national language of Singapore is 'Malay', while the official languages are 'English', 'Malay', 'Mandarin', and 'Tamil'.
The currency of Singapore is 'Singaporean Dollar' and is represented as 'S$' or 'SGD'. By the time of writing this article, the current value of 1 SGD is equivalent to somewhere around 0.75 USD.
The current population of Singapore (December 13, 2020) is around 5.85 million approx. and out of these people, 61% are native citizens of Singapore. Singapore is considered to have the second-greatest population density in the entire world.
Singapore is home to people belonging to various religions. Out of the many religions in Singapore, some important ones are Buddhism, Christianity, Islam, and Hinduism.
Guide to living in Singapore:
Most people, before moving over to Singapore, might have many doubts regarding various details such as the cost of living, visas, residency, banks, taxes, etc.
We will now cover each and every detail of such doubts that will arise in the minds of most people.
Relocation:
Relocation to another country would require a great deal of time and effort. It can become much harder if you are moving along with your family and pets.
There are some specific rules to allow people and pets to Singapore. These are mandatory and should be definitely followed by an individual to granted access into the country.
Singapore is considered to be expensive in contrast to many other countries of the world and especially Asia. Therefore, let us look at some of the information that will come in handy for the people moving to Singapore.
Pets – The first and foremost thing we will discuss will be about relocating along with pets to Singapore. It should be considered that a person would only be allowed to bring along his/her pet into Singapore if they are fit and healthy.
Moreover, a person will be asked all the information related to their pet (in medical terms) and whether if the pet will be able to adjust to the tropical climate.
People can bring their pets into Singapore by plane or through the roadway from Malaysia.
A person should make sure all the vaccination has been given to their pet on a timely basis, especially Rabies vaccine. For a few countries, there is an exception to this.
After arriving in Singapore, a pet will have to be under quarantine for a period of 30 days and the individual that owns them should book a slot for quarantine before at least 3 months.
A dog license should be obtained by an expat before importing their pet into Singapore. The pets should definitely be leashed in a public area.
There are some dog breeds that are banned in Singapore. They are:
Pit Bulls
Akita
Neapolitan Mastiff
Boerboel
Dogo Argentino
Fila Brasileiro
Tosa
Perro de Presa Canario
Adding to these, any other dogs that are cross-bred with these breeds won't be allowed into Singapore.
Some other cross breeds and breeds of dogs like German Shepherd, Rottweiler, Doberman, etc., should exhibit a high level of obedience training.
Cats belonging to the breeds or crossbreeds of Savannah cat or the Bengal cat won't be allowed into Singapore. Cats should also be vaccinated as per the relative vaccination before brought to Singapore.
Shipping household items – When compared to a car or a plane, the ideal way to move your items while coming to Singapore is with the help of a ship.
Regulations – There are certain items that are subject to GST when being shipped into Singapore. There are some items that would be excluded from GST if they satisfy the eligibility criteria.
Prohibited and Restricted items – Tobacco, drugs, chewing gum won't be allowed into Singapore.
Adding to those, pistol or a gun-shaped cigarette lighter, items manufactured using the parts of endangered species, telecommunication equipment are also generally prohibited.
Vaccinations for people – There are specific vaccinations needed to be taken by a person for entering Singapore. However, any person willing to go to Singapore should have taken all the necessary vaccination in a timely manner in their country.
Some of the vaccinations that should be taken by a person while visiting any country in Asia are Rabies, Typhoid, Hepatitis B, Tuberculosis, etc.
Children, on the other hand, must have had a vaccination for diphtheria and measles in order to get a dependent visa or a long-term visit pass.
Type of Visas:
There are different types of visas offered to people for living in Singapore and these visas generally allow you to bring along your dependent family members to the city-state.
Singapore work visas – It is necessary for a person to acquire an employment visa instead of a business visa for undertaking employment in Singapore in a legal way.
There are different types of work visas that are valid for a period of 2 years. Another thing that should be considered here is that a person having a work visa won't be considered a permanent resident.
To be eligible for a work visa, a person should be able to qualify for the following criteria.
Must have a valid passport.
Must be an adult (more than 18 years of age).
Must be meeting with all the necessary qualifications for the professional role with all the supporting documents obtained from recognized institutions.
Must only work in their specific professional role and should not opt for any other career alternative.
People who are professionals from other countries, managers, executives, etc., having relevant qualifications and are able to earn at least S$ 3,600 every month can opt for an 'Employment Pass'.
On the other hand, skilled professionals that are considered to have mid-level expertise in their field of work and earn at least S$ 2,400 per month can go for an 'S Pass'.
The cost of an Employment Pass is estimated to be around S$ 230 and the cost of an S Pass is S$ 175.
Both the above-mentioned work permits are valid only for a time period of up to 2 years. Work permits are also made available for employees working in sectors belonging to entertainment, manufacturing, construction, shipyard, etc.
In Singapore, companies are required to apply for a visa on behalf of their employees. Companies located overseas should contact a local company and ask them to act as a local sponsor for applying on the company's behalf.
While applying for an employment visa or an s pass, a person would have to present the following documentation.
Written consent for letting a company apply for a visa on behalf of them.
Copy of the personal information page of the visa applicant's passport.
Educational certificates that have been verified by a global verification agency.
On the other hand, the company is required to submit its business profile or the information registered with the ACRA (Accounting and Corporate Regulatory Authority).
The time taken for processing is usually around 3 weeks in the case of an online application and can be as long as 8 weeks for manual applications.
After this step, the company would receive an IPA (In Principal Approval) letter along with a copy sent to the applicant.
For an employment visa, the employer should bring in the applicant before 6 months after this or before 60 days while applying for an S Pass. For issuance of the pass, the applicant must physically be present in Singapore.
After arriving in Singapore, the applicant should submit the details regarding the immigration pass, disembarkation/embarkation card, health declaration form, and a residential address located in Singapore while meeting the requirements of housing.
A notification letter will be sent to the employer and the employee. By receiving this, an applicant can be able to travel anywhere in Singapore and even in and out before receiving the actual pass.
After receiving the notification letter, the applicant should register their photo and fingerprint two weeks before the pass will be issued.
This should be done at the Ministry of Manpower (MOM) and the following documents should be brought along.
Original passport
Appointment letter
Notification letter
Other types of documents as mentioned in the IPA letter and notification letter.
After submitting these documents, your pass should arrive within a period of 4 days. This should be received by you within 4 days even if you are required to receive it or not.
Business visa – People who want to start a business in Singapore would qualify for a business visa, which is known as 'EntrePass'.
In order to be eligible for an EntrePass, the applicants have to satisfy the following criteria.
The applicant, as an entrepreneur, should have raised an amount of more than S$ 100,000 through a venture capitalist that has been recognized by a government agency of Singapore.

If else, they must have a track record of achievements and expertise in your area of business that has been proven.
Applicants, as innovators, should hold registered intellectual property. Along with that or other than that, they should be in association with a research institute located in Singapore.

Additionally, applicants can have overwhelming expertise in their area of business.
Applicants, as investors, should have an extensive track record of investments.
The business that is to be registered by an applicant should be having a minimum of 500,000 SGD in the capital and the respective applicants have registered their business on or before six months with ACRA.
There are certain types of businesses that are not eligible for EntrePass, they are:
Coffee shop
Hawker center
Food court
Bar
Night club
Karaoke club
Massage parlor
Acupuncture
Chinese medicine
Herbal business
Employment consultancy agency
The major thing that needs to be taken into consideration is that the business should spend an amount that is at least S$100,000 and should contain at least 3 employees.
The cost of applying for an EntrePass is around S$ 330.
Self-employment visas – There are no specific visas for people in Singapore that are self-employed. However, people who are permanent residents of Singapore could get involved in self-employment.
This means the people should obtain a work permit and should have stayed for at least two years in the country. The costs remain the same as an employment visa or an S Pass.
Freelancers aren't able to move to Singapore with the help of any type of visa available in Singapore. There is the slightest possibility that freelancers might be able to move to Singapore with the help of an EntrePass.
Residency permits – People who are looking to move to Singapore for a permanent basis would have to satisfy with the following. There is no necessity for a person to have a temporary residency permit.
The permanent residency requirements for an individual to stay in Singapore are as follows.
They should be having an employment pass or an S Pass for a time period of at least 6 months.
They should have been a spouse or elderly parent of a Singaporean national or a permanent resident.
They should be a child of a citizen or permanent resident and should be of an age at least less than 18 years.
They must be foreign investors.
This is a time-taking process and given below are the requirements for applying for a permanent resident application.
Passport-sized photo that is subject to certain terms and conditions.
Passport with certain pages
Educational qualification
Work-related:
Certificate of conduct from previous employers.
Salary slip for the past 6 months from the profession that they have been in before they moved to Singapore.
Letter of employment from the current employer along with the details regarding the position, salary, and additional information.
Consent from IRAS to provide consent to ICA for acquiring and verifying the financial information of the applicant.
Marriage related:
Death certificate/divorce certificate of the prior partner (optional)
Custody papers belonging to children (optional)
Educational qualification and the related certificates of the spouse.
Some other certifications.
The application fees for permanent residents are around S$ 100 and the entry permit is S$ 20.
Additionally, long-term visit pass is made available for people who are parents, legal spouse, handicapped children (under 21 and unmarried), and stepchildren (under 21 and unmarried).
In order to get details about residency and citizenship via investment in Singapore, you can refer to this link.
Residency (housing):
Based on the season that a person visits Singapore, the prices of housing might differ.
In order to state an example, the price for a rental studio (furnished) will cost around S$ 2,700 in the spring while it can cost around S$ 3,500 in the summer.
However, the chances are very little for the rent to be reduced once after it has been fixed, regardless of the season.
Documents for staying in a hotel or renting an apartment are as follows:
Photocopy of the passport
Photocopy of employment pass
Deposit amount (usually equivalent to one month's rent)
Letter of intent
Renting out a house in Singapore is considered to be very expensive and prices might vary depending on the size of the house and the location.
Expats try to rent a house in a location that is very near to any means of transport (especially metros) because the summers in Singapore are quite unbearable.
There are some other terms and conditions that are needed to be considered before renting out a property. You can contact us to get additional information regarding these terms and conditions and any other details regarding housing.
The average prices in Singapore are as follows:
3-bedroom apartment will cost around S$ 5,800 per month
Single-bedroom apartment will cost around $1,900 per month
On the other hand, if a person opts for HBD housing, they are provided with subsidized prices. For example, the 3-bedroom apartment will cost around S$ 2,800.
Cost of living:
There is no doubt in saying that Singapore is known to have a pricier cost of living. As discussed before, the rental prices are very high. However, the rental prices might be low in the north and east regions comparatively.
Education on the other hand is considered to be rather expensive. Buying a car can be a rather expensive purchase in Singapore because of the additional local fees along with the market value.
Eating at hawker centers is an affordable way to reduce the costs of eating in Singapore. Other than that, it is cheaper to cook at home.
It is better to buy local food and groceries in Singapore instead of opting for the food that has been imported from western countries. We are providing some of the general costs of groceries here.
Eggs (dozen): S$ 3
Carton of milk: S$ 3
Half KG chicken: S$ 4.50
Half KG apples: S$ 2
Beer: S$ 12 per each bottle
Wine: S$ 30 per each bottle
Healthcare:
The healthcare system in Singapore is considered to be one of the renowned and efficient when compared to most other healthcare systems in the world.
All the people living in Singapore have access to healthcare in Singapore and there are more than 6,200 health clinics in Singapore, out of which 57% are considered to be following western practices.
There are more than 270 licensed pharmacies in Singapore and the life expectancy of people there is expected to be around 84 years or more.
There is a mandatory social security savings scheme that is known by the name of 'CPF (Central Provident Fund)', for which permanent residents (employees) should make a contribution.
There is a savings account known as 'Medisave' for which a part of the contributions made to CPF is placed into.
A super-clinic is known as 'Polyclinic' has accessibility to services offered by many doctors in one specific network that provide check-ups, x-rays, and other types of services.
There is no free public healthcare offered to the people living in Singapore.
Banks and taxes:
Moving to another country and creating a bank account there is not at all an easy process. Therefore, we have provided the details regarding the banks in Singapore along with a link for the tax system (especially for expats).
Banks – People who move to Singapore have been facing a lot of issues to open a bank account due to the anti-money laundering laws.
However, if a person is of more than 18 years of age and can provide all the legal details of their employment, they can open a bank account without much of a hassle.
First and the foremost thing to be taken into consideration is that all banks in Singapore won't be accepting foreign individuals as their customers.
Nonetheless, there are some foreign banks along with local banks such as DBS (Development Bank of Singapore), POSB (Post Office Savings Bank), etc., that offer bank accounts to foreigners in Singapore.
The documents required by an individual (as a non-resident) to open a bank account are as follows:
Proof of identity. Passport/National ID should suffice.
Proof of residence for the last three months, such as phone bills or other utility bills.
A valid employment pass or an IPA that has been approved by the Ministry of Manpower.
National Insurance numbers
Valid rental agreement along with the proof of address that has been approved by the government.
Letter from the employer along with the proof of employment.
Reference or an introduction letter that has been obtained from a bank that is in the home country.
Reference or an introduction letter that has been obtained from a current customer at the bank, for which the person is applying.
For people who are going to be living in Singapore on a temporary basis, the banks might have certain types of terms and conditions.
For example, they must have a certain amount of minimum deposit along with a certain amount of minimum daily average balance (between S$ 500 – S$ 3,000).
Without the minimum deposit, a temporary resident might be able to open a bank account. Adding to that, extra fees (fall below fees) will incur if the balance falls below the average daily balance amount.
People should also get familiar with the details of remittance and other types of fees before opening a bank account in Singapore as an expat.
For additional details on opening a bank account in Singapore as an expat, click here.
You might also get to know about some of the best bank options available in Singapore by clicking on the link provided above.
Taxes – Singapore is known to have a tax system that is considered to be advantageous, especially for non-residents. The non-residents are subject to income tax rates that are low and there is no capital gains tax.
People who acquire a work permit will automatically be subject to taxation in Singapore.
Other than that, there is certain criteria for people to be considered as tax residents. It is as follows:
People who have been staying or working in Singapore for a period of at least 183 days in a specific year.
People who have been staying or working in Singapore for a consecutive period of 183 days over two years.
People who have been staying or working in Singapore for 3 years continuously.
People moving to Singapore should be aware of the taxes that they are required to pay, which are 'Income Tax', 'Property Tax', 'Motor Vehicles Tax', 'Customs & Excise Duty', and 'GST'.
Any sort of income that has been generated in Singapore will be subject to Income Tax, which includes bonuses, commissions, stock options, allowances, etc.
Income earned from foreign sources is not subject to tax and doesn't have to be declared. People staying for a period of fewer than 60 days won't be imposed with taxes.
Singapore has Double Taxation Treaties with various countries such as Germany, UK, etc., and has a limited treaty with the USA.
The tax rates in Singapore are as follows:
(Note: these rates are the current rates of the year 2020 and might differ by the time you'll be reading this article.)
Corporate Income Tax rate– 17%
Branch Tax rate – 17%
Capital Gains Tax rate – No
Income Tax rate – 0% to 22% depending on the income bracket of an individual.
Income Tax rate for non-residents – 15% (flat rate with no personal reliefs)
GST – 7%
Social Security Contributions – 17% for employees and 20% for employers.
Payroll Tax – No
Capital Duty – No
Inheritance Tax – No
Wealth Tax – No
Withholding taxes:
Dividends – 0%
Interest – 0% for residents and 0%/15%/22% for non-residents
Royalties – 0% for residents and 10%/22% for non-residents
Bottom line:
These are general things that are to be considered before moving to Singapore. If you require any additional information regarding 'Living in Singapore', you can contact us.
In addition to that, you can avail of the expert services that we offer for getting a visa or permanent residency in Singapore. We hope that you were able to find the information provided in this article to be useful.