Expat Jobs in Abu Dhabi – that will be today's topic.
If you want to invest as an expat or high-net-worth individual, you can email me (advice@adamfayed.com) or use these contact options.
Introduction
If you're wondering how to overcome the challenges of working as an expat in another country, you're not alone.
I've encountered many people who have been experiencing the same problem over the past few years.
That's why I wanted to shed some light on this aspect so that you can be aware of all the information regarding this matter.
In many of my previous articles, I've covered information about finding an expat job in various countries.
Today, I will cover all the essential information regarding expat jobs in Abu Dhabi.
But first of all, let us know why Abu Dhabi can be a favorable destination for expats.
Why Abu Dhabi?
Due to its robust economy and modern urban landscape, Abu Dhabi is often perceived as a lucrative option for working abroad.
Nevertheless, expats from Western countries might earn less in Abu Dhabi compared to their home countries.
High salaries in Abu Dhabi are generally reserved for those with specialized skills in technical or managerial roles.
However, the average salaries in the UAE saw a 5.3% increase, expected to continue with a predicted 5.9% increase in 2014.
Abu Dhabi is the second most attractive city for expats, with 20% of those living in other UAE cities expressing a desire to relocate there.
Abu Dhabi's free trade zone, the Industrial City of Abu Dhabi HCSEZ, encourages international investment and business, resulting in new job opportunities.
Expats working in Abu Dhabi often find employment with international companies or foreign business branches.
Economic Landscape
Foreigners in Abu Dhabi reap the benefits of a growing economy in one of the UAE's wealthiest emirates.
This significantly contributes to the UAE's total GDP.
The economy primarily relies on revenue generated from natural resources like petroleum.
This specific industry is associated with the petrochemical industry, offering ample job prospects.
Abu Dhabi accounts for 95% of the UAE's oil production.
Additionally, sectors such as real estate, business services, construction, and tourism are gaining prominence, diversifying the economy.
Luxury hotels and entertainment facilities offer various amenities to promote tourism and create jobs.
Abu Dhabi hosts a branch of the Louvre, a Ferrari theme park, and numerous shopping centers.
This provides additional sources of income and leisure attractions for expats working in the city.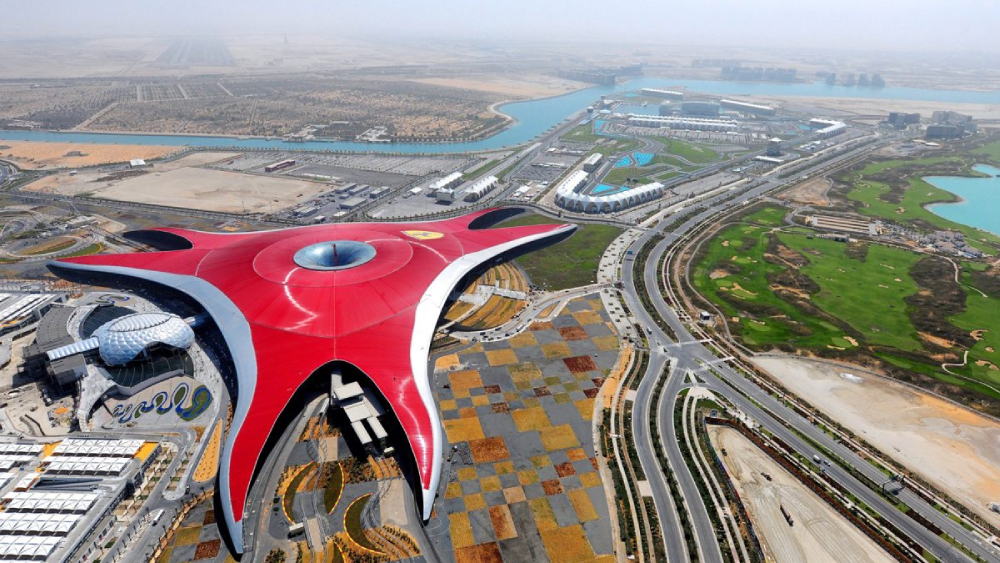 Employment for Expats in Abu Dhabi
Several large corporations and international companies have relocated their businesses to Abu Dhabi in recent years.
Expats with specialized knowledge and strong language skills often find employment opportunities with these organizations.
However, conducting thorough research is essential before seeking employment in Abu Dhabi.
Embassies and consulates can provide valuable information and guidance to prepare individuals for their job search abroad.
Since Arabic and English are used in business, expats should be proficient in at least one of these languages beforehand.
Job Search
A valuable starting point is the government of Abu Dhabi is finding a job site where companies can recruit employees.
Additionally, various government entities directly advertise job vacancies on their websites.
The Ministry of Presidential Affairs offers an e-recruitment service (in Arabic) for submitting applications.
If you feel your Arabic proficiency is insufficient to use this system, you can apply it through traditional methods.
We mean submitting your CV and application documents at the local Reception Office.
The documents include a passport, family book, academic and educational certificates, and work experience.
Recruitment Agencies
Private recruitment agencies in Abu Dhabi that specialize in hiring foreigners provide an alternative to the traditional job search.
Applicants can submit their documents through email and will be approached for an interview when the agency identifies a suitable job opportunity.
These agencies charge companies a fee for successfully placing a candidate.
However, applicants should expect the service to be free of charge.
Unfortunately, some agencies take an unprofessional approach and attempt to profit from eager job seekers.
This is done by aspiring to work in the world's top expatriate destination.
It is crucial to remain vigilant if a recruitment agency attempts to collect additional fees.
In such cases, promptly report the agency to the labor department.
Working Conditions in Abu Dhabi
Regulations
Expatriates seeking long-term residency in Abu Dhabi must ensure their commitment to working in the emirate for their stay.
The Ministry of Labor in Abu Dhabi generally governs employment and the employer-employee relationship in particular.
Occupations are regulated per the UAE Labour Law of 1980, which outlines the roles and responsibilities of employers and employees.
It covers various aspects, including holidays, worker compensation, and employment contracts.
According to this law, UAE nationals have priority for job opportunities.
Foreign workers can only be hired if UAE nationals are not suitable or unavailable for a specific position.
In such cases, preference must be given to Arab nationals over applicants of other nationalities.
Approximately 85% of the labor force in the UAE comprises expatriates or migrant workers.
This illustrates that Abu Dhabi remains open to welcoming foreign residents into its workforce.
This is regardless of the government's "Emiratisation" measures, which favor UAE nationals.
Contracts
Every employment contract in Abu Dhabi is issued and attested by the Ministry of Labor.
These contracts must be drafted in Arabic or English and comply with UAE Labor Law.
The Ministry of Labor retains a copy of each employment contract for reference in case of employment disputes or layoffs.
Both employers and employees can review their contract details online in case of disagreements.
Including a probationary period in the contract is common, lasting between three to six months.
This isn't subject to extension.
During this period, the employer and employee have the right to cancel the employment without prior notice.
If an employee is dismissed during the probationary period, they are not entitled to redundancy benefits.
For expats, this is particularly challenging as losing employment results in the loss of their residence permit.
Some expats enter the country on a spousal visa, with their spouse serving as their sponsor.
In such cases, they require a No-Objection Certificate from their spouse before signing an employment contract.
Only after obtaining this certificate can their employer proceed with additional paperwork and issue them a labor card.
Guidance
Expats should be aware that their employment contract is a legally binding document, even if signed on the spot.
Unfortunately, not all employers prioritize fairness.
Rushing into employment solely to secure a work visa can lead to unpleasant surprises.
Therefore, utilizing the probationary period mentioned earlier is crucial to ensure one has not fallen victim to unfair practices.
If an expatriate is not fluent in Arabic, they may receive an English translation of their employment contract.
Verifying that the English translation corresponds to the Arabic original is essential.
In the event of a legal dispute, the Ministry of Labor will refer to the Arabic version of the contract.
Language and Religion
Abu Dhabi is renowned for its diverse international workforce, leading to the everyday use of English alongside Arabic in the workplace.
However, legal documents must be written or translated into Arabic before submission to government authorities.
This includes university diplomas or marriage certificates.
Official translation centers in Abu Dhabi or elsewhere can provide translations of such documents.
The expatriate's embassy and the UAE Ministry of Foreign Affairs must also authenticate these translations.
Islam is the official religion of the UAE. Nevertheless, Abu Dhabi permits the practice of other faiths.
The influence of Islam remains significant in social and professional contexts.
Therefore, non-Muslim expats must exercise exceptional sensitivity when conducting business in Abu Dhabi.
This is important to avoid violating any regulations or causing offense to business partners and colleagues.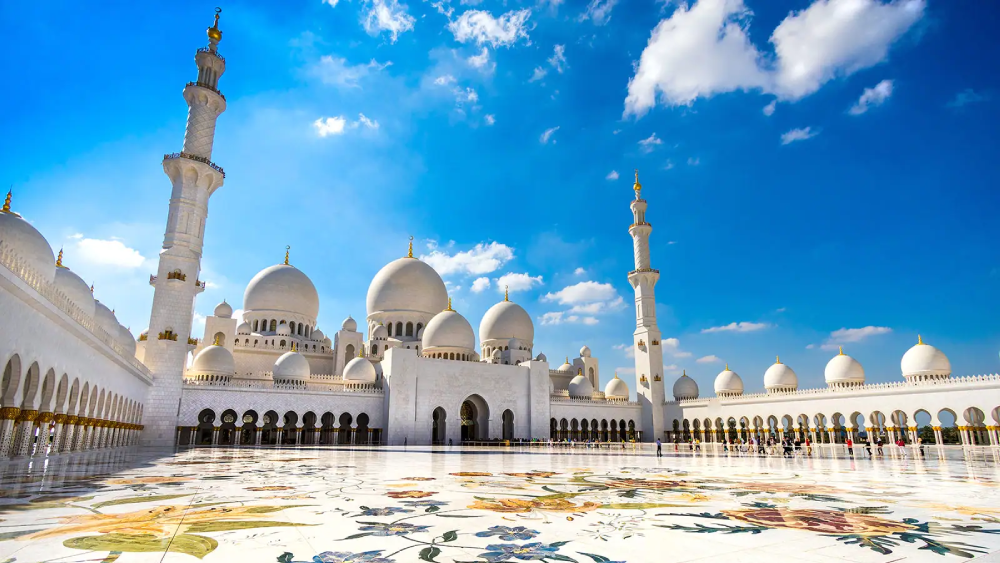 Work Permits
You must deal with the most complex part once you land a job and successfully negotiate the contract.
I am talking about the process of obtaining a residence visa for permission to work in Abu Dhabi.
Usually, the part of obtaining a work visa is handled by the employer.
On the other hand, the employee must provide the necessary paperwork requested by the employer.
Employment visas are generally valid for a period of up to ten years in Abu Dhabi.
The employees should also possess the following documents to be deemed eligible.
— A valid passport
— Certificates and degrees
— Proof of residence
Below are the extensive details regarding work permits in Abu Dhabi as listed by the government website of UAE.
The Ministry of Human Resources and Emiratisation (MoHRE) issues various types of work permits.
Depending on the job requirements, these are offered to companies registered with the MoHRE to hire employees.
Related Online Services:
Explore all online services related to obtaining and renewing work permits, making amendments, and canceling them.
Obtaining a Work Permit:
It is illegal for anyone to work in Abu Dhabi without a valid work permit issued following MoHRE procedures.
This is according to Article 6 of the Federal Decree-Law No. 33 of 2021, also known as the 'UAE Labour Law,'
Types of Work Permits:
MoHRE offers 12 types of work permits for establishments registered with them to recruit employees.
These include permits for hiring:
— Foreign workers
— Transferring workers between companies
— Employing residents under family sponsorship
— Temporary workers, and more.
Application, Renewal, and Cancellation Process:
An establishment must have a valid trade license to apply for a work permit.
An authorized representative of the company must submit the relevant application.
MoHRE may refuse to issue or renew work permits or cancel existing ones based on any of the following conditions:
— The establishment provides incorrect documents.
— The establishment is fictitious.
— The establishment does not conduct its registered activity.
— The establishment does not comply with labor market regulations.
To cancel a work permit, the establishment must ensure that the worker has received all owed entitlements.
The worker's signature must also be on the permit cancellation form.
You can find more details about work permits in Articles 6 and 7 of Cabinet Resolution No. 1 of 2022.
This covers the implementation regulations of Federal Decree Law No. 33 of 2021.
You can discover when employers are not considered late in issuing or renewing work permits.
This information is detailed in Article 3 of Ministerial Decree No. 46 of 2022, which covers work permits, job offers, and employment contract forms.
Best Sectors for Getting a Job as an Expat in Abu Dhabi
Abu Dhabi, a rapidly growing commercial center attracting businesses worldwide, offers various job opportunities for foreigners.
These include:
— IT roles
— Engineering jobs
— Marketing roles
— Business development
— Healthcare
— Education
— Hospitality
— Project management
— Communications.
In-demand IT jobs include web developers, Java developers, and more, with skills like technical writing and coding needed.
HR roles like HR assistants and managers require communication and administrative expertise.
Engineering opportunities exist in petroleum and electronics, while marketing focuses on digital marketing skills.
Business development specialists are sought for organizational and sales skills.
Healthcare offers roles like registered nurses and physical therapists, requiring communication and empathy.
Education needs teaching administrators and ESL teachers with patience and leadership skills.
Hospitality seeks staff for hotels and resorts with multitasking and problem-solving abilities.
Project management roles require organization and teamwork skills.
Communications positions, including content writers and PR specialists, demand public speaking and technical skills.
Various companies, such as NMC Royal Hospital and NYU Abu Dhabi, are hiring in these sectors.
Here is a list of hiring companies in Abu Dhabi from the sectors mentioned above:
— Hill International Inc.
— Novotel
— INSEAD
— Etihad Airways
— NMC Royal Hospital KLF
— Embassy of the United States – Abu Dhabi
— Alpin Ltd.
— Shangri-La Hotel
— TGT Oilfield Services
— Sapco
— TGT Oil
— Weatherford
— Zayed University
— Chalhoub Group
— Schlumberger
— Masdar
— AG Services LLC
— McKinsey & Company
— Royal Women's Hospital
— Global Human Capital Group
— Manzil Healthcare Services
— BAYTI Home Healthcare
— Zayed University
— Brighton College Al Ain
— Aldar Academies
— IDP Education Ltd.
— Farah Experiences
— Marriott International, Inc.
— Etihad Airways
— Rosewood Hotels and Resorts
— Stantec
— Tristar Engineerings and Construction
— Eitimad Holding
— IKEA
— NYU Abu Dhabi
— Pure Talent
— AG Services LLC
— Foreign and Commonwealth Office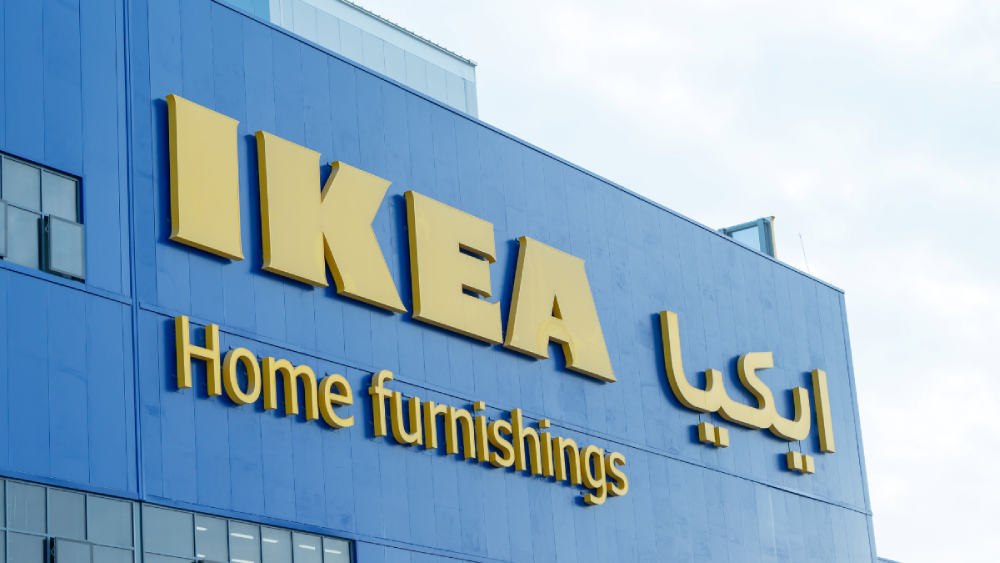 Best-paying Expat Jobs in Abu Dhabi
Having discussed that, let us now have a look at some of the best-paying expat jobs in Abu Dhabi.
Financial Management and Analysis
Abu Dhabi's finance sector offers numerous in-demand job opportunities.
Especially with the growth of Fintech and the digitalization of finance.
If you have a strong background in economics, consider pursuing a career in this sector.
You can find roles in financial management for both individuals and large companies.
This includes roles such as financial analysts and investment bankers, with an average salary of AED 20,000 per month.
Social Media Marketing
You'll discover many openings for Social Media Managers in Abu Dhabi as an expat.
Especially if you excel at deciphering social media algorithms, boosting brand visibility, and shaping a company's online presence.
Companies prioritize maintaining a solid social media presence and consistently building brand awareness.
Because of these reasons, these positions are consistently high in demand.
Social Media Managers can earn AED 12,000 per month on average.
Engineering
The engineering field is in high demand in Abu Dhabi, offering various positions regardless of your specialization.
Some of the standard fields offering engineering jobs are mechanical, electrical, chemical engineering, or other areas.
Engineers in Abu Dhabi earn an average of AED 17,600 per month.
Software Developer
Many businesses in Abu Dhabi require skilled web and software developers.
Abu Dhabi provides ample opportunities for career development in this field.
Software developers in Abu Dhabi can earn monthly salaries ranging from AED 6,000 to AED 10,500 per month.
Project Manager
Project managers are employed across various industries in Abu Dhabi, from healthcare to technology.
They are responsible for planning and ensuring projects are completed punctually, within budget, and meet client specifications.
Project Managers in Abu Dhabi typically earn between AED 8,000 and AED 18,000 per month.
Sales Manager
Sales managers's duties usually include:
— Overseeing a company's sales team
— Developing sales strategies
— Assisting team members in setting goals
— Ensuring the team consistently meets sales targets
Abu Dhabi offers several job opportunities if you have strong presentation skills and sales acumen.
The salaries range from AED 9,000 to AED 20,000 per month.
PR Specialist
PR specialists create strategies, handle media relations, and enhance a company's image through various channels.
In Abu Dhabi, PR specialists earn an average of AED 250,000 annually, making it a lucrative remote job.
Full-Stack Developer
Full-stack developers are well-versed in front-end and back-end development for apps and websites.
They are highly sought-after professionals, with numerous full-time job openings in Abu Dhabi, starting at a monthly salary of AED 13,000.
English Teacher
Certified and experienced ESL teachers are consistently sought after in Abu Dhabi, as English is not the first language in the region.
Opportunities abound in primary/secondary schools, universities, and private language teaching centers.
English language teachers can anticipate monthly salaries ranging from AED 9,000 to AED 15,000.
Translation
Translators are highly valued in the UAE and other Middle Eastern countries, including Abu Dhabi.
Translation roles are found in embassies, companies, and private firms, covering written and spoken translation needs.
Expats working as translators may assist business professionals, lawyers, or contribute to marketing initiatives and projects.
Translators in Abu Dhabi can earn monthly salaries ranging from AED 4,000 to AED 27,000.
Nursing
The demand for qualified medical professionals, including nurses, has always been high, even prior to the pandemic.
You should have no trouble finding employment if you have:
— A nursing degree
— Experience in patient care
— Experience in medical support
— Ensure patient safety
Nursing roles in Abu Dhabi typically involve demanding working hours, as is common in the healthcare sector.
On average, nurses in Abu Dhabi earn between AED 8,400 to AED 26,000 on a monthly basis.
Remote Jobs in Abu Dhabi for Expats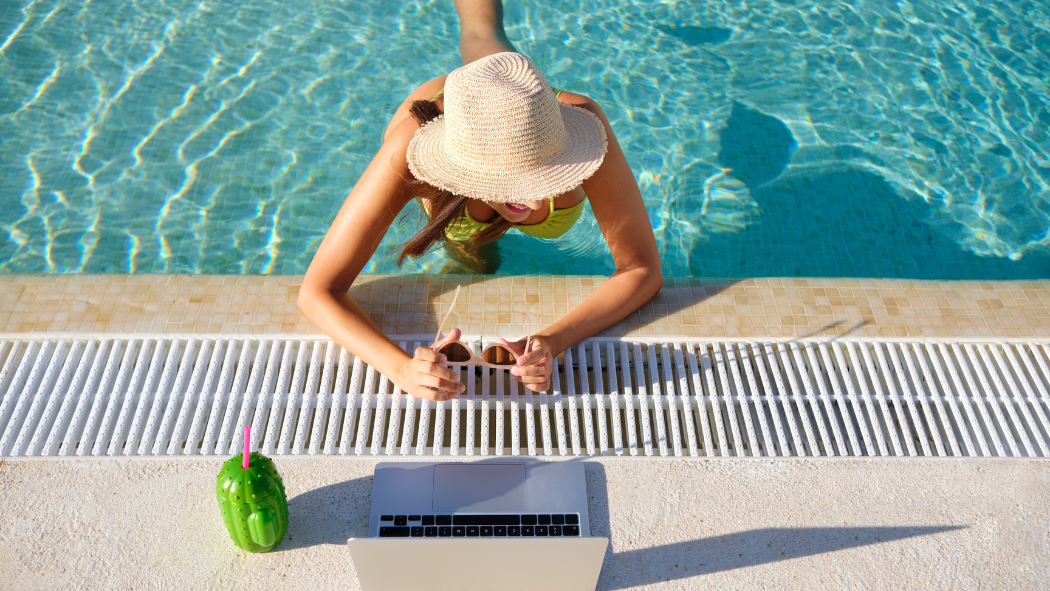 Given below are some remote jobs available for expats in Abu Dhabi.
Blogging
In Abu Dhabi, there's a demand for marketers who can create and manage blogs.
Skilled writers who can tailor content to different audiences are valuable for these teams.
Blogging jobs in Abu Dhabi typically pay around AED 150,000 annually.
Customer Relationship Management
If you're good at dealing with customers, following up with leads, and building solid relationships, your skills are valuable in Abu Dhabi.
Many jobs in the city require extensive customer service and relationship management experience.
The average annual salary of expats involved with such a role can expect an average of AED 50,000.
Web Development
Abu Dhabi offers numerous job opportunities for individuals confident in their ability to build and design websites and apps.
You can work as a consultant or an in-house programmer.
Expanding your skills in responsive web design, JavaScript, and UI/UX design can enhance your job prospects.
Web development jobs typically pay around AED 60,000 annually.
IT Helpdesk Support
IT support roles in Abu Dhabi focus on technology-related issues like software and hardware problems.
IT Helpdesk Support professionals can earn an annual salary of AED 100,000, often working remotely.
Online Tutors
Online tutors assist students with specific subjects, assignments, or language learning.
They earn an average annual salary of AED 70,000.
Data Entry Specialists
Data entry specialists digitize data for various sectors and don't require extensive training.
They can find jobs in different industries, and the approximate yearly salary for a data entry role in Abu Dhabi is AED 80,000.
Recruitment Specialist
Recruitment specialists, well-versed HR professionals, handle the hiring process for their companies.
They stay updated on hiring trends and find suitable candidates for job openings, earning an average annual salary of AED 55,000.
Graphic Designer
Graphic designers are in demand to improve branding through packaging, labels, and website design.
Skilled graphic designers in Abu Dhabi can earn as much as AED 150,000.
Bottom Line
Disclaimer – Please note that the salaries provided within this article are just average estimates based on reliable sources.
The actual salaries may differ based on specific factors like experience, qualifications, company, and so on.
Abu Dhabi offers abundant job opportunities for foreigners, with a diverse population and a mix of modernity and tradition.
Even foreigners with limited experience can find unskilled jobs in the emirate.
With the information in this article, I hope you will succeed in landing a great job in Abu Dhabi.
You are in the right place if you are looking for an experienced wealth manager to handle your investment needs.
I have helped numerous expats, as well as high-net-worth individuals, achieve financial freedom.
Feel free to contact me to know whether you can benefit from the top-notch investment solutions I offer.
Pained by financial indecision? Want to invest with Adam?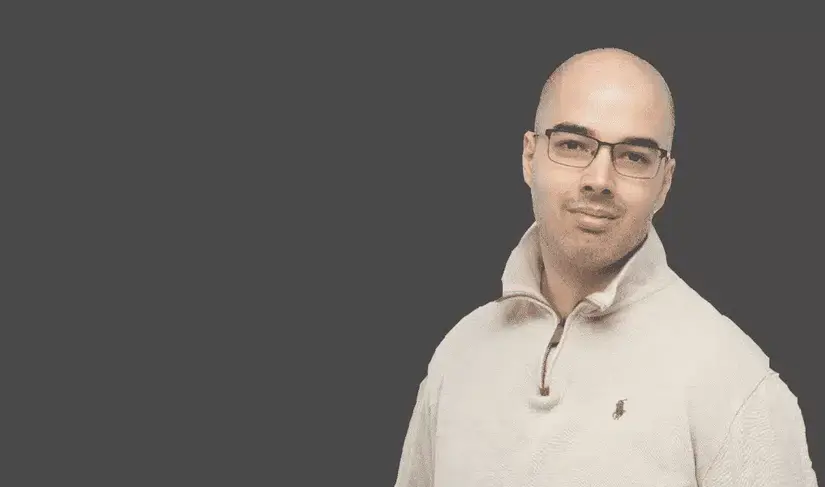 Adam is an internationally recognised author on financial matters, with over 694.5 million answer views on Quora.com, a widely sold book on Amazon, and a contributor on Forbes.