This article will speak about expat, and other, taxes in Finland.
This article shouldn't be considered as formal tax advice and things might have changed since the time of writing.
Whilst this shouldn't be considered as official tax advice, it is right at the time of writing.
For any questions, or if you are looking to invest as an expat, you can contact me using this form, or use the WhatsApp function below.
Introduction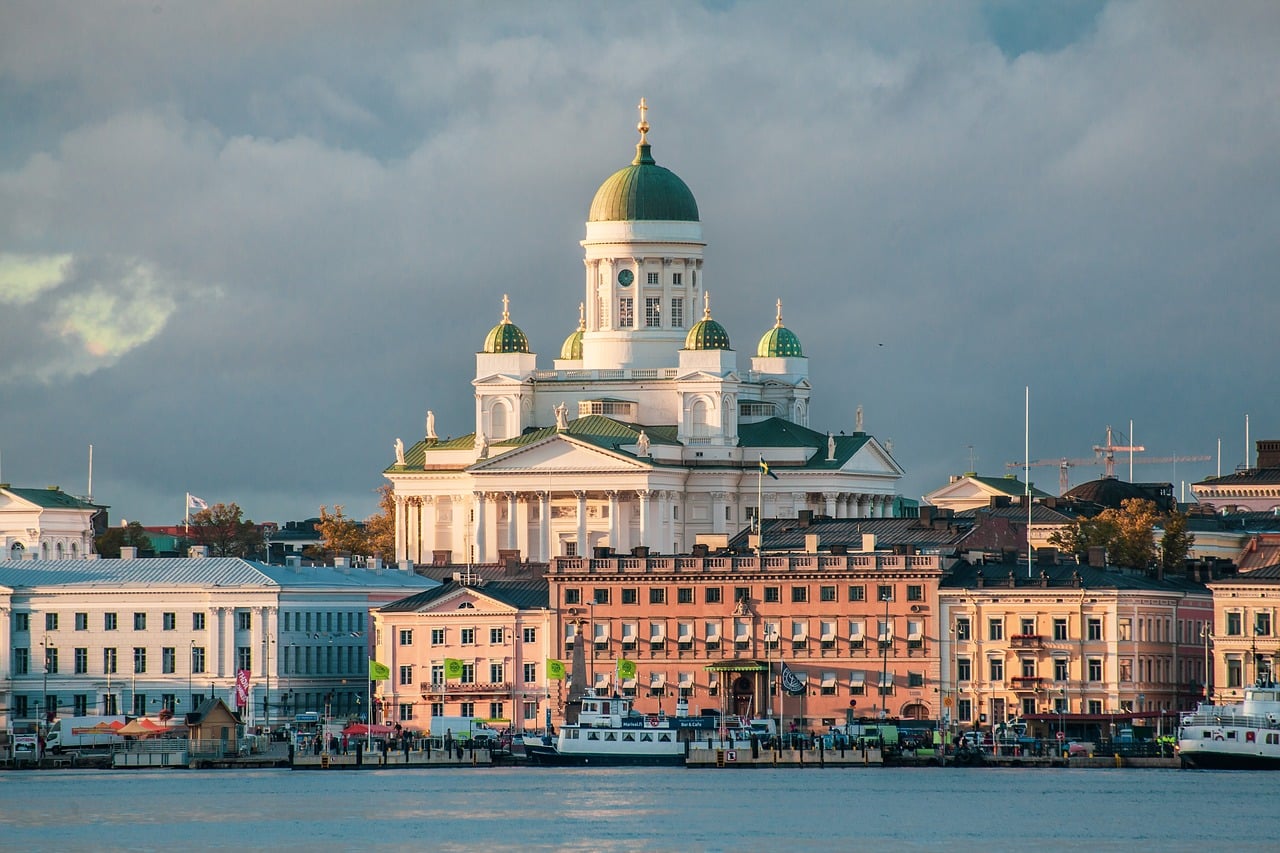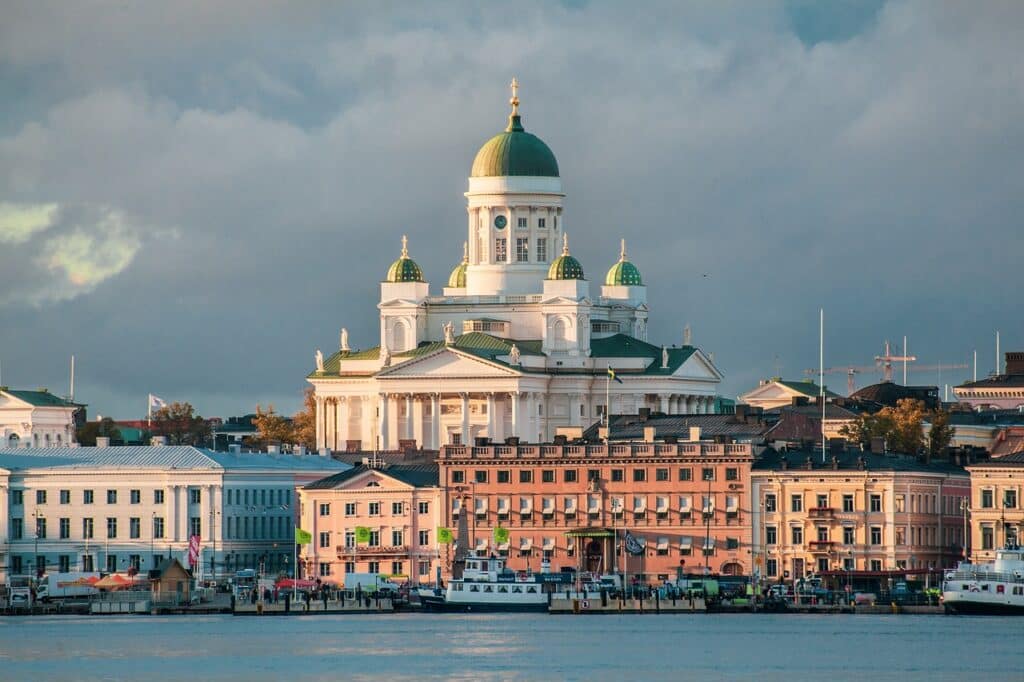 Do you have to pay taxes at all in Finland if you are not a citizen of this country?
In fact, it does not depend at all on whether you have a Finnish passport, but on where the source of your income is located.
For example, if you live in Finland, but at the same time develop design projects for a European architectural bureau, you do not need to pay anything, because the organization you work for is located in Europe.
And, conversely, if you have not gone anywhere, but, for example, advise Finnish companies on various issues, you will have to pay tax.
For non-residents (that is, those who spend less than 6 months a year in Finland), it is 35%, regardless of the amount of earnings.
If you are a "full-fledged resident" of Finland and are an employee, the income tax rate can range from 6.5 to 48%.
How much will depend on your income level, marital status, the number of children, the area of ​​the apartment or house where you live and many other factors. Income tax ranges from 26% to 28%, from dividends received – 28%, from rental housing – 30%.
Taxes in Finland are quite high. Finland has a high standard of living, decent salaries and a fairly perfect tax system.
The amount of the tax contribution directly depends on the level of wages received. In Finland, everyone is obliged to pay taxes: both citizens of this country and non-residents.
Finnish tax system
All individuals and businesses that are nationals of the country are required to pay duties in full. An organization is considered Finnish if it is registered on the territory of the state or in accordance with local legislation. An individual is considered a taxpayer if, during a specific reporting period, he has spent more than 183 days inside the republic. Companies pay fees on all types of income received both in the country and abroad, the same applies to ordinary citizens.
If the company is equated to a foreign one or the declaration is submitted by a citizen of another state who is not a tax resident of the jurisdiction, the collection of duties is made in a limited amount. In most cases, only withholding tax is paid.
Classification
The main part of the Finnish treasury is made up of tax payments from the population. In this country, they are divided into categories such as:
Direct: duties on wages and income, on transfer of assets, gift or inheritance. Additional church and municipal fees apply.
Indirect: VAT, customs duties and excise taxes.
Direct taxes consist of:
Corporate tax.
Capital income tax.
Income tax.
On the property tax.
Indirect taxes are deductions such as:
VAT.
Customs duty.
Social taxes.
Excise duty.
The jurisdiction has signed agreements on the avoidance of double taxation with 75 countries, which helps to streamline delights. The legislation allows deductions from direct tax. There is a special rate system for LLCs.
Key points:
The salary tax in Finland is up to 36%.
The income of companies created in any form of incorporation is subject to taxation at a flat rate of 20%.
Capital gains are included in the main tax base.
The standard VAT rate is 24%. Reduced – 14%, 10% and 0%.
The amount of the state fee varies depending on the type of transaction, there is no stamp duty.
If in several countries with the payment of taxes it is possible not to rush and the income declaration for the previous year is allowed to be submitted until the end of April next, and the required amount has to be paid only by the beginning of August, in Finland everything is exactly the opposite: here taxes have to be paid not after the fact , but in advance.
For example, if you plan to receive income in Finland in 2020, you must pay tax on it by December 31, 2019. How to calculate the required amount? If you are an employee, there is nothing to worry about: the employer will pay taxes, and for the entire 12 months he will give you your salary after deducting this amount. But if you are a private entrepreneur or rent out an apartment, you will have to deal with drawing up the declaration yourself.
How to know in advance how much to pay? Just estimate how much you will earn in the next year (for example, based on the income of similar companies or landlords), and add the corresponding amount of tax. At the end of the year, you will file a return showing all income and expenses and, if necessary, the overpayment will be returned to you. But if you earned more than you expected in a year, on the contrary, you will have to pay extra.
Now let's finally start reviewing in details all the tax types for both residents and non-residents.
Income tax in Finland
Indeed, state duties here are not very pleasing to the eye of either individuals or legal entities. Thus, the average income tax in Finland is 36%. The size of the final rate for individuals is affected by: the area of ​​an apartment or house, marital status, the presence of children. Citizens of this northern country pay both municipal and state taxes. This also applies to income received in the territory of Finland and beyond. This fee also includes payments for compulsory health insurance and church tax.
There are practically no tax benefits in this country, and if there are, then they are minimal. Nobody is exempt from paying to the state treasury here, except for the poor, even the local Santa Claus will not help.
Income tax for foreigners
The same aspects will apply to residents of other countries who have been in Finland for more than 6 months. They will have to contact the magistrate at the place of temporary residence, obtain a personal code and issue a taxpayer card at the tax office. The income tax rate for foreigners in Finland is fixed at 35%. This applies to salaries, pensions and fees.
As for non-residents, their tax liability applies only to income received in Finland. So, if you live in Finland, but have done work for a company registered in Europe, your income will not be taxed. The levy on Finnish sources of income for non-residents is 28%.
Payroll tax
The percentage of payroll tax directly depends on its size. So, if you receive less than 16 thousand euros per year, you do not pay it. However, if your salary is between 16 and 24 thousand euros, you are required to deduct 6% of the total amount to the state treasury. And so in ascending order: wages from 24 to 39 thousand 600 euros are taxed at a rate of 17%, from 39 600 to 71 300 21.4% of wages. A person who receives 100 thousand euros per year will replenish the treasury by 31% of his salary. This is the maximum percentage of payroll tax for both citizens of the country and for non-residents.
Taxation on seasonal jobs
The country is the leader among the countries in the number of migrants who come to work in Finland for seasonal work. Accordingly, foreign representatives are also required to pay taxes to the state treasury.
Foreigners who come to work for seasonal work pay taxes according to one of the systems. There are only two of them:
Simplified.
Progressive.
Finland's simplified taxation system is characterized by a single payment of 35 percent of wages. This is income tax. More than 85 percent of all migrant workers pay under this system. Only workers who have arrived on a work visa of category C can pay a tax in this amount. For expats working directly in seasonal work, there is a single tax. It is equal to $ 510 or $ 17 every day.
If 35 percent of the salary exceeds the amount of 510 dollars, then he is obliged to pay exactly the calculated percentage. For example: if the salary of a foreigner is 1500 euros, then he is obliged to pay 525 euros per month. But if the salary is 1400, then he will no longer pay 490 euros, but 510, that is, a fixed amount.
The progressive system is only suitable for those migrants who work under a long-term contract, the duration of which is more than six months. The amount of tax depends on the level of wages. Such migrants pay taxes on an equal basis with all Finnish citizens. All migrants are required to pay, regardless of their occupation.
But if migrants work in seasonal work, then in addition to the general list, they must also pay a tax on seasonal work. Its size varies with the level of wages and ranges from 2 to 10 percent per year.
Inheritance tax
In Finland, as in any other civilized country, there is a gift tax. The tax directly depends on the degree of relationship and the amount of inheritance. So, the next of kin pay from 7 to 13 percent. Distant relatives must pay between 7 and 30 percent.
So, if the heirs are parents, grandchildren, children, husband or wife, then they pay 10 percent of the amount of the inheritance or gift. But this is only if the amount of the inheritance does not exceed 40 thousand.
If the amount is higher than this indicator, but less than 60 thousand, then the heirs are required to pay 13 percent. With an inheritance of more than 60 thousand, the tax is 16 percent. For relatives of the second stage, all tax rates are automatically doubled when the amount exceeds 60 thousand euros.
The Finnish tax system is impeccable. Many will agree that this country has the highest taxes. On average, a Finnish citizen deducts about 36 percent of his salary every month. For foreign citizens, the amount of tax payments is 35 – 40 percent. All Finnish citizens receive wages already tax deducted. The employer is obliged to independently make all payments to the budget for his employee.
Property tax
The good news for migrants is that in Finland there are no restrictions on the purchase of real estate by foreigners. Such a buyer, in the case of acquiring real estate as a private person, for example, for tourism, must visit the State Administrative Chamber to obtain a permit, for which he will pay 20 euros. This process is formal and straightforward.
Forests and farmland are not considered real estate in Finnish law.
For six months, before registration, the buyer of an apartment or house must pay a tax of 2 or 4%, respectively. If during this period the money has not arrived in the treasury, it can increase several times.
There is an option not to pay the property tax. This is a wonderful chance for buyers who are residents of Finland between the ages of 18 and 40 and for whom this is their first home purchase. Expats, even young ones, are not offered this bonus of Finnish taxation.
Each year, the owner of a home must pay a fee of 0.5% to 1.0% of its value. Rental income from real estate is taxed at a rate of 30-32%.
Finland income taxes for legal entities
The main base consists of profits from the sale of goods or the provision of services, capital gains, as well as passive income of the enterprise. For 2018-2019, a tax rate of 20% was approved. A few years ago, this level was 24.5%. The tax cut had a big impact on business development in Finland – it attracted foreign investors and increased the number of local entrepreneurs.
Capital gains. The type of profit is included in the duty base and charged at the standard rate. If the levy is deducted from an individual, it is equal to capital income tax and is taxed at the rate of 30%. If the amount of the increase is more than 40 thousand euros, the threshold is increased to 32%.
Transfer of losses is allowed for up to 10 years. The exception is cases when more than 50% of the company's shares were sold during the period of occurrence of losses. Retroactive attribution of losses is prohibited.
When a resident company receives dividends from a local firm, the tax rate is zero. If the transfer is received from a counterparts from the EU or other countries, it will be taxed at the standard rate.
Dividends and royalties paid in favor of a non-resident are subject to a 20% duty.
Interest at source remains tax-free.
VAT in Finland
Value added tax in Finland is paid monthly and its basic base rate is quite high – 24%. VAT is calculated according to three types of rates:
24% – basic;
14% – for food products and catering services;
10% – for transport, medicines, media and so on.
Finland Tax Refunds
On average, it is possible to save about 10% of the purchase price. This manipulation can be done in Finnish stores that support the Tax Free system, and this is almost all Finland stores.
The bottom line is that you buy goods at one outlet for at least 40 euros, while food and consumer goods are counted separately. That is, you need to collect 40 euros or Finnish delicacies or household goods. But you won't be able to get a tax refund on books and tobacco products. After you have become the proud owner of Finnish goods, do not rush to unpack them – this is one of the Tax Free conditions. Better to do it at home, within 90 days of purchase.
Other types of fees in jurisdiction
Land tax in Finland. If the site is not built up, does not have foundations for construction, then the rate is 1-3% of the cadastral value. When constructing structures on the acquired area, the construction fee is added to this percentage.
Property tax for non-residents. For foreigners and non-residents, the same rates apply, ranging from 0.15 to 1.35%. The final amount of the annual contribution depends on the liquidity value of the residential or commercial property.
Car duty. Charged from both new and used cars imported into the country. The fee is one-time, paid when registering a vehicle in the country. Car tax is calculated as follows: for new – 4% of the liquidity value + 300 euros on top, for used cars – 5% + 750 euros or 1500 euros in one amount. The option is chosen by the car owner.
Pension tax. The pension is equal to regular income, just like the salary. Taxed at the same progressive rate depending on the annual level of profit.
You can find out about other types of duties, as well as the peculiarities of the taxation system of this jurisdiction, in consultation with your advisors.
Transport tax in Finland
In Finland, the car tax is paid once for new cars produced or imported to Finland or for used cars brought to Finland from abroad. This excise tax must be paid at the time of registration of the car on the territory of the country.
Features of payment terms
Taxes in Finland are paid in advance, that is, you roughly calculate how much income you can receive next year and pay a certain amount by December 31st. The entrepreneur must plan the amount of future income on his own. In general, if you overpaid, you do not have to worry – after submitting the declaration in December, your money will certainly be returned. Or they will be asked to pay what is missing.
By the way, if you pay taxes on all income in advance for the whole year, then you can count on certain tax benefits, and as mentioned above, there are very few exemptions for taxpayers in Finland.
Tax evasion: what will happen?
Finnish taxes Finnish financial authorities are quite loyal to those who, for a good reason, once did not pay interest to the state treasury. However, if after the warning you continued to pretend that you do not know anything about the existence of the fiscal system, you will be reminded. Most often, such a reminder will be an increase in the percentage of taxes. Its amount depends on the amount of non-payment and on the severity of the violation. But if your forgetfulness has taken on a large scale, you can be sent to consolidate your knowledge in a Finnish prison for a period of 4 months to 4 years, for those who are especially forgetful. Moreover, the owner of the company, and the executive director, and the employee in charge of taxes will go to replenish the knowledge.
In general, such crimes in Finland are classified as "serious". In addition to imprisonment, there is also a "moral" punishment: banks will stop working with a company that has received a "black label", it will be impossible to open new accounts, other companies will not provide their services. There is a known case that the debtor organization simply did not lease the boxes for moving.
If after these measures no action was taken, a special commission will declare bankruptcy. And if it turns out that the bankruptcy was deliberate, the property of the members of the board of directors will be seized at the expense of paying taxes. And besides this, the commission almost always announces an eternal ban on business activities for the debtor.
Pained by financial indecision? Want to invest with Adam?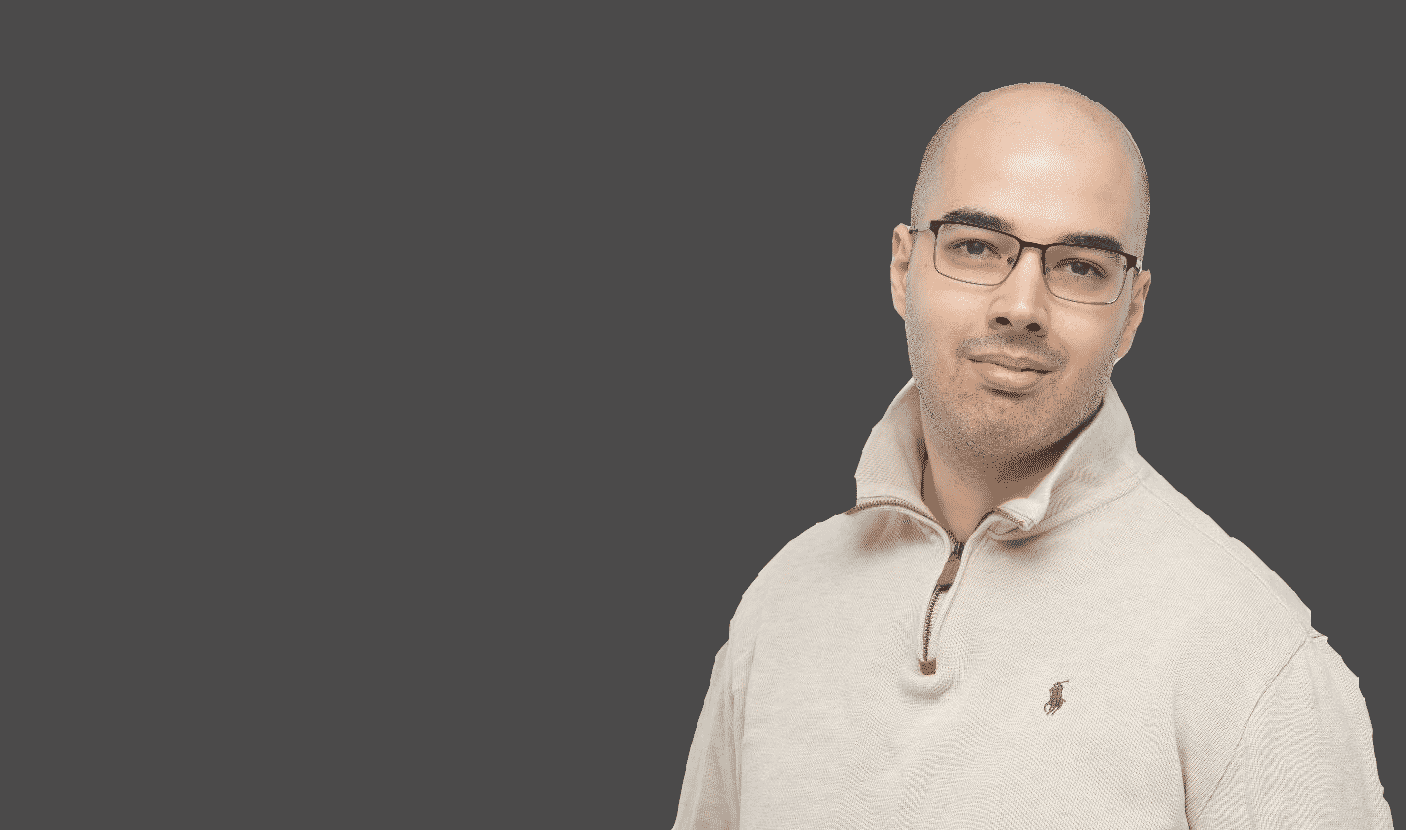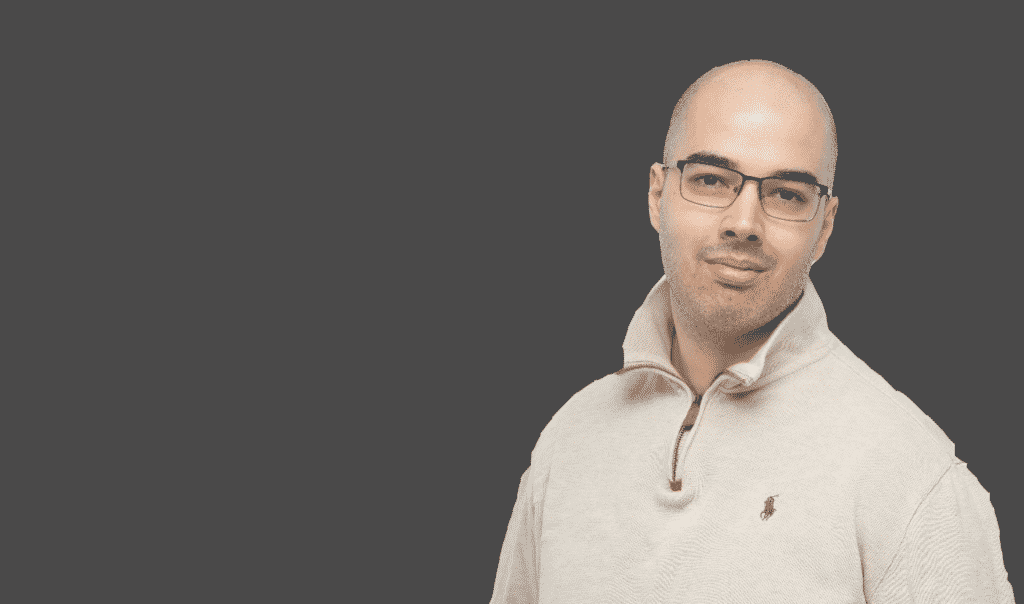 Adam is an internationally recognised author on financial matters, with over 237.2 million answers views on Quora.com and a widely sold book on Amazon
Further Reading
In the article below, taken from my online Quora answers, I spoke about the following topics:

Open a business vs invest to make money. Which makes more money long-term?
What are some of the cheapest countries to retire to, that also happen to be safe? I look at various countries in South East Asia, Europe, Latin America and Africa.
Can a person born with many resources ever be considered self-made?
Where in the world are there more self-made people – rich, poor or middle-income countries? I discuss the typical development cycle and how that can influence the answer to the question.
To read more click on the link below