Is it expensive to live in London? How much money do you need in Geneva? In this comprehensive Geneva cost of living vs London guide, we will compare Geneva and London to see their respective advantages and disadvantages.
The cost of living in Geneva Switzerland and London might speak a huge difference in terms of housing, food expense, transportation and healthcare.
London and Geneva are two famous cities that have captured the hearts of tourists and locals alike. They are bright examples of culture, history, and global relevance.
Population size is sometimes a major factor in judging a city's significance and impact when comparing them. While Geneva is Switzerland's second-most populated city, it only has about 200,000 residents which is way lower than London's around 8.9 million residents. The English capital is one of Europe's most populated cities.
If you want to invest as an expat or high-net-worth individual, which is what i specialize in, you can email me (advice@adamfayed.com) or use WhatsApp (+44-7393-450-837).
Geneva Cost of Living Vs London: Which city has a lower cost of living?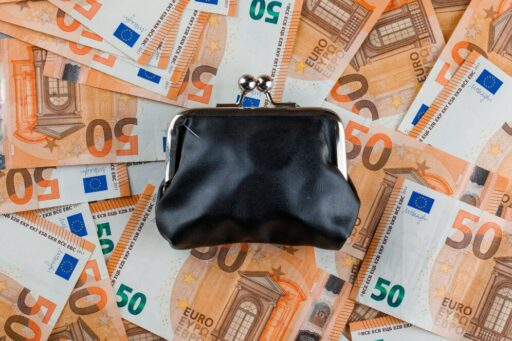 A distinctive mixture of possibilities, lifestyle, and culture can be found in both places. They do, however, have additional costs and complications that might make you worried if you're budget-conscious.
How much does it cost to live in London?
The average cost of living in London for a lone individual can reach £1,085.5 or 1,318 USD without accounting for rent yet. Double that amount and you'll get the cost of living in London for a couple at about £2,500 to £3,000. For a four-member family, the amount can hit about £4,000 (excl. rental).
Is Geneva expensive to live?
The living cost in Geneva for one person is roughly 1,451 francs or 1,608 USD without rent. The cost of living in Geneva for students is around the same amount. With rent, such cost can go up to 2,600 francs. For a family with four members, the expenses without apartment rentals can reach 5,332 francs.
Renting a House
London rent prices plus apartment rent in Geneva must both be taken into account in our comparison as well. The housing market in London is well-known for being pricey, with elevated rental and real estate costs. The expense for rent in London varies by neighborhood, but generally speaking, it might be difficult to locate cheap accommodation in the city. This is particularly true within the city center and popular districts.
When it comes to housing, a one-bedroom flat within London's city center costs an eye-watering £2,129 a month. This may be prohibitive for those who are actually practically chasing the urban ideal or wanted to settle for lower expenses.
With an average monthly rent of £1,933 on the other side of the English Channel, Geneva provides a little more economical choice. The 9% difference can provide some financial relief for individuals who choose the urban appeal of Geneva.
One-bedroom flats outside the city center in both London and Geneva are more affordable. This is if you're ready to give up a little bit of the urban rush and choose little more affordability. The average monthly rent in London in this area is roughly £1,558, but the average monthly rent in Geneva is £1,628.
A three-bedroom flat in the heart of London's city center costs around £4,170 per month. This is definitely suitable for families or people who require additional space. The similar property in Geneva is available for a little less than £3,855 and designates an about 8% cost differential. This then makes Geneva a more appealing choice especially for those who are looking to live near the city center without going over budget.
Relocating to these cities' periphery makes a three-bedroom apartment more feasible a monthly average rent in Geneva is £2,983, while on the other hand, London's is around £2,567.
Buying a House
City center apartments vary in price per square meter. London real estate averages £13,928.97 per square meter for buyers. Geneva has an even higher price per square meter at £16,258.92. This then shows that the two cities' property values vary by 16.7%.
Moving out of the city center to a quieter neighborhood increases the real estate cost gap. Real estate outside London's city center costs £7,920.64 per square meter, whereas Geneva flats cost £11,199.92. London is cheaper for suburban residents due to a 41.4% property cost differential.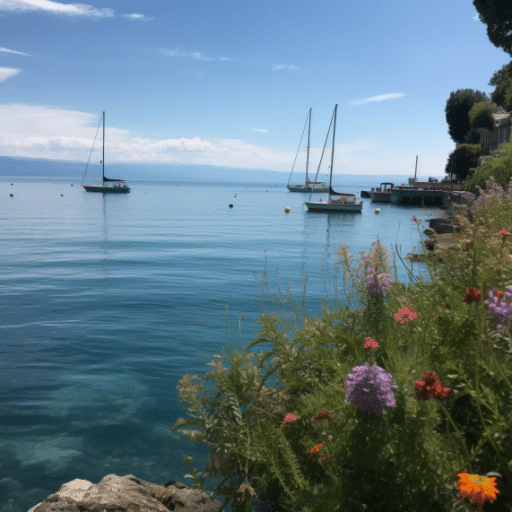 Transportation Costs
You need to be prepared since the cost of living in London may also be influenced by transportation expenses. The famed London Tube (the Tube) and other public transit systems are part of the city's vast network. However, prices may be costly.
In addition, fuel costs, parking taxes, as well as congestion charges may make owning a vehicle in London expensive. Therefore, if you're on the more practical side of life, Geneva has a sophisticated and effective public transportation network. This includes buses, trains, and trams. Although Geneva's transportation expenses might still mount up, they are often less expensive compared to those in London.
Additionally, some citizens find that having a vehicle is a feasible alternative. This is due to Switzerland's well-maintained roads and effective infrastructure.
Ticket for one-way local transportation
A one-way ticket for public transit costs £3 in London, while it's around £2.74 in Geneva – a minor difference.
Monthly Pass (Adult Cost)
The public transportation cost in London per month is about £171.50 for a typical commuter. Geneva, on the other hand, is somewhat more reasonably priced. It only cost around at £63.97 per month for public transport tickets in Geneva. With a staggering 62.7% cost gap, Geneva is the obvious choice for anyone who highly depends on public transportation for their everyday journey.
Getting a taxi in London
In both cities, using a cab may be cost-effective. However, this can also be quite handy. The flag-down rate of a taxi journey in Geneva is £5.48, while it's lower in London at £4.
A one-kilometer trip will cost you £1.90 in London. However, it will be around £2.74 in Geneva. When it comes to waiting for a cab, the hourly charge in London is around £29.40. In Geneva, it is £47.98.
Fuel
If you drive a vehicle, then refuel is a must. The price of a liter of gasoline is around £1.58 in London. And there is somewhat more at £1.87 in Geneva. This indicates a +18.2% cost differential when it comes to refueling your car.
Car Costs in London vs Geneva
Geneva car rental rates differ based on vehicle category and rental term needs. Skyscanner reports that unlimited-mileage vehicle rentals at Geneva Airport begin at 70 USD per day.
Owning a car in Geneva is more expensive than in London due to variables like the city's higher tax rate and insurance premiums.
Food Cost and Groceries in Geneva vs London
With cheaper restaurants and supermarkets in London, eating out and grocery shopping can be fun. Geneva has a variety of cuisines, although groceries and restaurants are more expensive. Your budget and dining preferences may determine which of these two cities you will choose.
There are big price discrepancies for basics. Geneva's liter of regular milk costs £1.46. This is 11.5% more than London's.
At £2.98, a 500-gram loaf of fresh white bread in Geneva costs 96.5% more than in London.
London's 1 kilogram bag of white rice costs £2.23, whereas Geneva's costs £3.01. A dozen regular eggs cost £3.46 in London and £5.55 in Geneva.
Local cheese is more expensive yet delicious in Geneva. Geneva's kilogram of local cheese costs £18.60, whereas London's costs £7.55.
London costs £7.75 per kilogram of chicken fillets, whereas Geneva costs £21.57 and has a remarkable +178.4% difference. In addition to chicken, Geneva offers more expensive beef, a common choice. Geneva's beef round costs £38.09 per kilogram, whereas London's costs £11.45.
Grocery prices in Geneva Switzerland is higher as it has higher production prices. A kilogram of apples costs £2.21 in London and £3.20 in Geneva. A kilogram of bananas costs £1.26 in London and £2.30 in Geneva.
London has a +73.4% and +7.9% cost advantage for potatoes and tomatoes. Onions, lettuce, and water (1.5-liter bottle) had price differences of +72.8%, +107.1%, and -1.7%.
The price difference for wine with meals is +26.9% between the two cities. A mid-range bottle costs £9.00 in London and £11.42 in Geneva.
Geneva charges £2.07 for a 0.5-liter bottle of domestic beer, whereas London charges £1.91. For imported beer in a 0.33-liter bottle, Geneva charges £2.14 and London £2.27. Geneva sells a 20-count Marlboro pack for £7.86, 43.9% cheaper than elsewhere. The same package costs £14 in London.
Overall, the total food cost in London per month for basic ones is approximately £150.57 while the total monthly food cost for basic groceries in Geneva is more than double at approximately £350.48.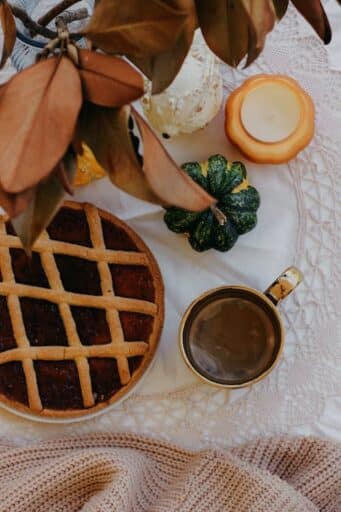 The cost of healthcare in Geneva vs London
London continuously has the highest health insurance premiums. It was due to the high medical expenses in London. It has 25.55% more than the total national average. The average UK health insurance monthly premium is £86.07. This average is based on 20- to 70-year-olds. However, you need to remember that your insurance will probably cost less than average if you are under 50.
Conversely, it is mandatory for living in Switzerland to purchase of health insurance. For example, within three months after their birth, babies are required to be insured. After moving to the nation, adults have 90 days to seek an exemption or enroll in a Swiss health insurance plan.
The monthly health insurance cost in Geneva varies depending on the provider. Adults over 26 will pay an average monthly premium of 397.20 francs. The monthly premium for those under 26 is less, at around 280 francs.
Geneva cost of living vs London: Final Thoughts
Both cities—London and Geneva—are ideal for living if you're choosing among European cities and don't care much about the costs. Excitement awaits, and each offers different opportunities for residents based on one's distinct needs and ideals.
Setting a realistic budget and analyzing the cost of living for both places could really go a long way and will aid your everyday life. To become financially prepared for this, you need to be aware of the basic expenses for your basic necessities.
You can't go wrong choosing between the two as a city to live and work in economics, though, as they both provide excellent options and plenty of opportunity for those wishing to advance their careers and establish themselves in this fiercely competitive, demanding, and enjoyable field.
Are you interested in investment funds? Check one of our articles here.
Pained by financial indecision? Want to invest with Adam?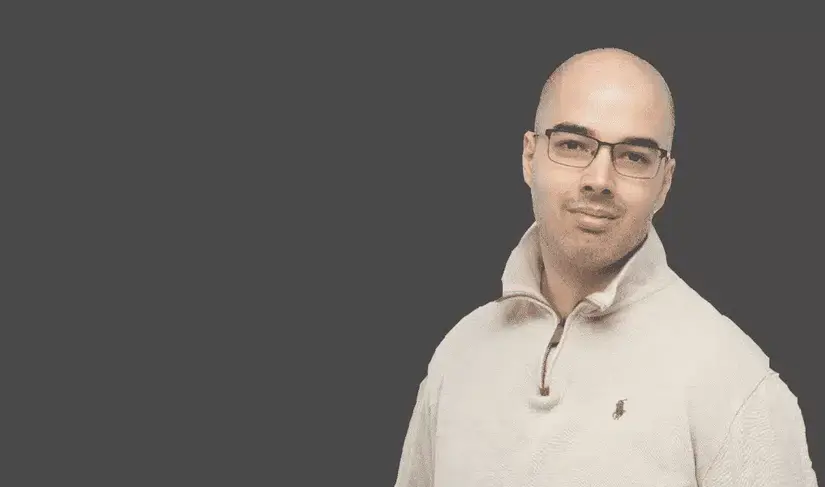 Adam is an internationally recognised author on financial matters, with over 694.5 million answer views on Quora.com, a widely sold book on Amazon, and a contributor on Forbes.