Getting Money Out Of Qatar As An Expat part 2 – Part one is here.
Top 7 Different Fintech in Qatar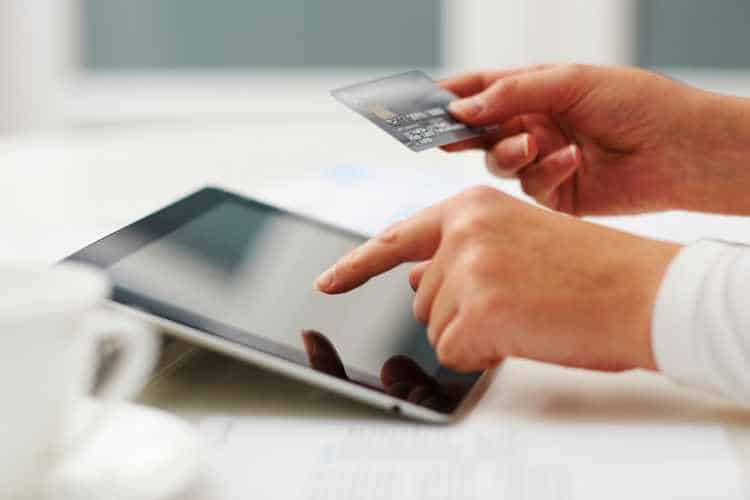 Fintech or financial technology is a recent trend in the world of finance. It uses technology to change parts of the financial sector for the better. Qatar heavily invests in fintech, with two fintech hubs being established in 2015 and 2016, respectively, by Qatar's central bank.
The aim is to create an ecosystem that can generate jobs, encourage innovation and improve financial inclusion in Qatar. Without further ado, seven fintech companies are doing just that in Qatar.
PayTabs
PayTabs is a company that focuses on mobile payment. The company was founded in 2014 and recently celebrated its 7th anniversary. With regards to mobile payment, the company provides a solution where merchants can accept payments from other users through QR codes via smartphones or any QR-enabled device.
KashFlow
KashFlow is a finTech company founded in 2009. The company aims to empower organizations by using cloud computing, mobile apps, and websites. The app empowers its users through features that allow them to manage projects easily.
Meddy
Meddy is a healthcare finTech company that aims to empower the healthcare industry by providing easier access to data through their software. The software allows its users to extract information easily and at any time, which helps them make faster decisions.
eGrabber
eGrabber is an online payment gateway that helps SMEs make more sales. They ensure their clients can easily accept credit cards, which allows them to concentrate on what they do best – selling. In fact, the company claims that in 2013, they helped their clients make more than $30 million.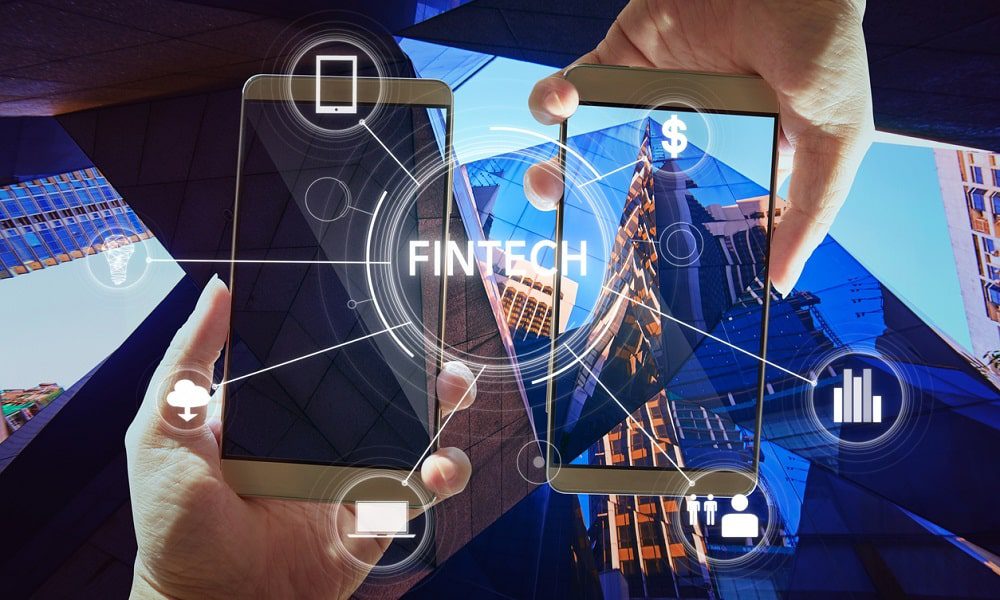 Urban Point
Urban Point is a data analytics company that relies heavily on data through collaboration with Qatar Statistics Authority. The Statistics Authority provided them with more than 120,000 real estate data to provide their clients with valuable insights about the market.
Fortumo
Fortumo operates as an alternative payment solution for mobile operators. The company was founded in 2007 and has subsequently launched services that help their clients bundle digital goods, such as games, into their post-paid mobile plans. This enables them to sell more data bundles through increased sales of gaming content.
UBIQ
UBIQ is a payment gateway that provides more than 1000 banks with services to help them create a better online environment. The company is currently working with around 70 merchants in Qatar and oversees transactions for between QR500 000 and QR1 million per day.
5 Things Expats Need to Know About Qatar Banking System
When you first arrive in Qatar, life will be good. But as your days become weeks and months, you will start to wonder how long is too long to keep your money in an account that doesn't even give interest. It's a normal feeling of dissatisfaction and discomfort that many expats experience upon arrival at their destination country. Here are 5 things you should know about Qatar's banking system before your arrival.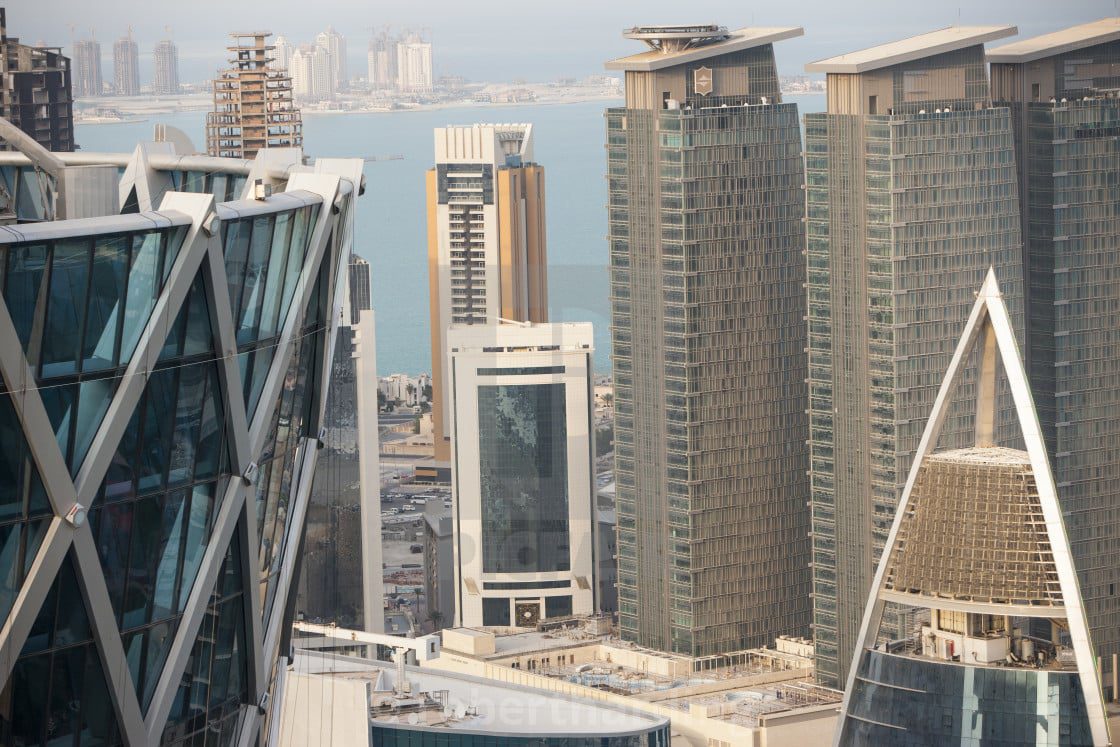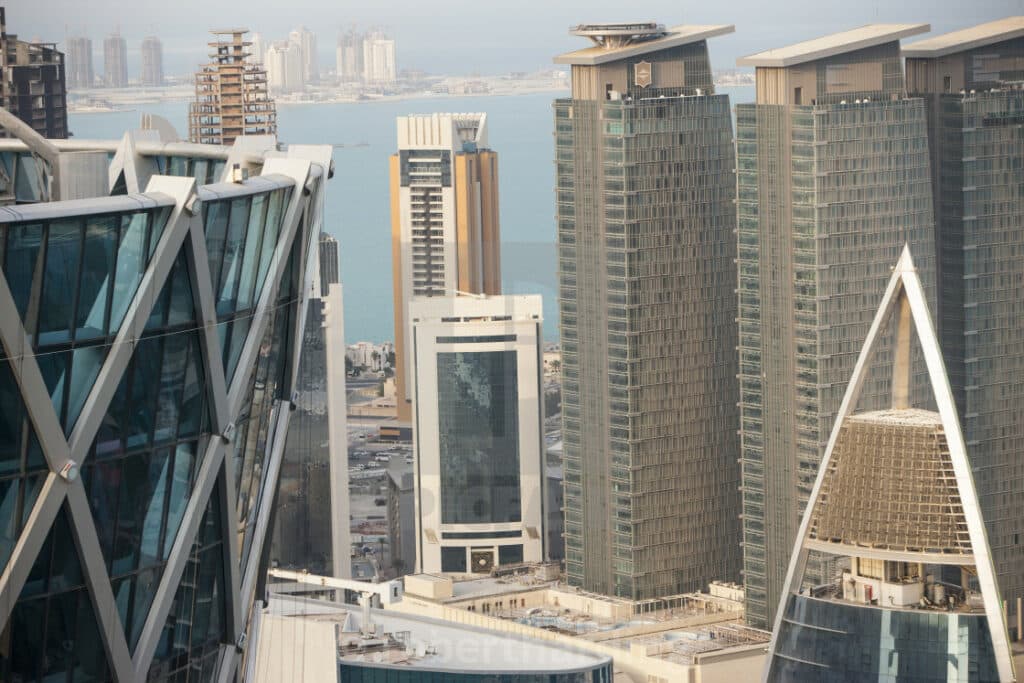 Banks Are Everywhere, But Not Useful
ATMs are abundant in Doha and the other big cities of Qatar. You will see them everywhere: shopping malls, gas stations, grocery stores, you name it. However, despite their abundance, these machines aren't useful. Many of these ATMs accept international cards, not Qatari Riyals.
All Banks Are Authorized to Issue Credit Cards
Contrary to what you might have heard or read where some expats claimed that they are not allowed to have credit cards in Qatar, this is not true at all. All authorized banks can issue credit cards, but they will only provide you with a local card.
There is No Debit Card System in Qatar
Qatari banking system still uses the old-fashioned way of paying for goods and services: cash or check. All your transactions must be done in cash, so remember to always have some money on you. Also, many places in Qatar still don't accept credit cards.
Banks' Hours Are Very Limited
Banks are open between 9:30 am to 2 pm during the weekdays and 10 am to 12 pm on Saturdays, which is actually Saturday and Sunday combined. This way, you cannot do any banking activities on Sundays. Friday and Saturday are weekend days, so don't expect to be able to do anything related to banking on that day as well.
Banks Have Different Working Hours
If you are under the impression that only local banks follow this schedule, you might be surprised to find out that international banks do too. If you want to deposit or withdraw money in one of these branches, then remember they open at 9 am and close between 3-4 pm.
Overview of the Pros of Living in Qatar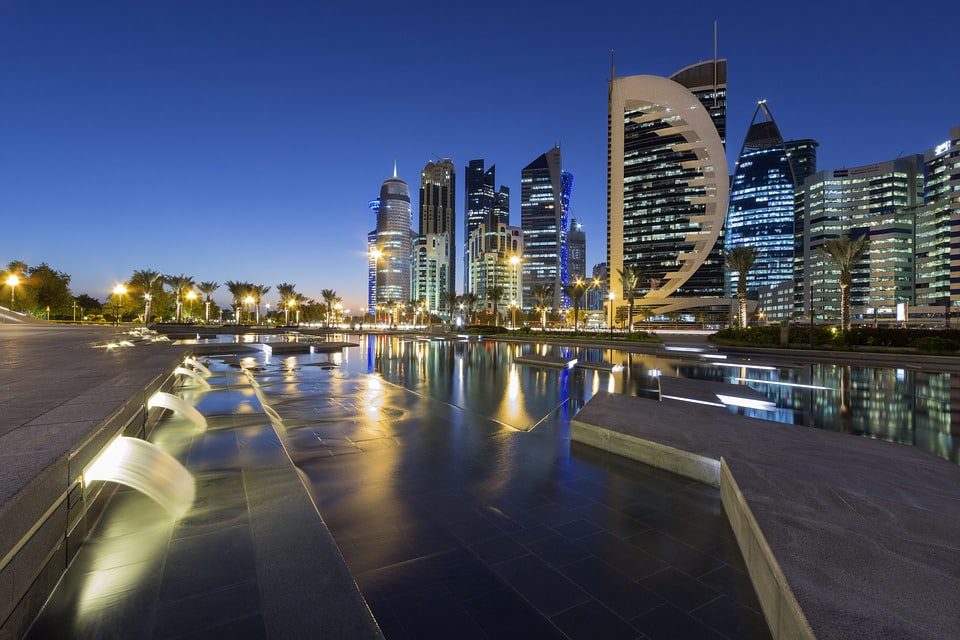 Life in Qatar is unique and different than life anywhere else. Many people come here and fall in love with the culture, the architecture, the weather, and even the constant construction work. However, living in Qatar can have its downsides to help you get a better perspective of what it's like to live here. We've compiled a list of 5 pros that come with living in Qatar.
Access to an Array of Free Healthcare, Education Facilities
Many people may wonder how Qatar can be so expensive despite having no tax to pay. Well, it turns out that the money saved from not paying tax is being put into other places. One example is providing high-quality healthcare for its citizens and residents free of charge, including ambulance services and treatments in the event of accidents.
In fact, this benefit is extended to expats who have obtained a stamp 4 visa from the Ministry of Interior. Education facilities are also quite expensive too, which again reflects on an overall clean environment with little pollution compared to other countries. Below are the few pros of living in Qatar as an expat.
Cheap Travel around GCC Countries
Qatar has signed free trade agreements with other GCC countries, which mean that you can take your car or drive your motorbike around to the various states in the GCC (with the exception of Saudi Arabia) and not pay any customs. This is true for both Qataris and expats alike.
There are buses operated by the government between these countries too, so it isn't necessary to drive. However, if you choose this option, it is worth knowing that petrol prices are quite high in Qatar compared to other GCC countries.
Tax-Free Shopping and Dining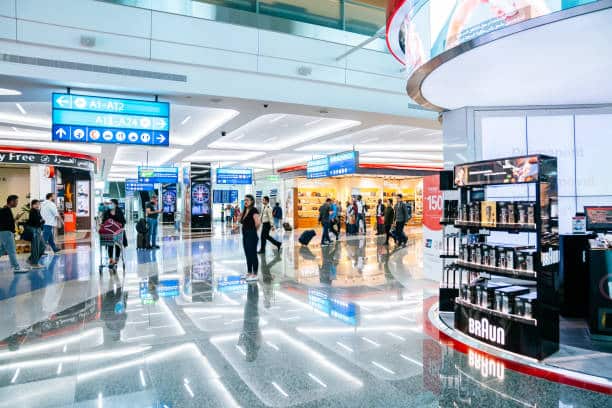 Qatar has no tax, which means there's no extra cost to the goods and services we buy, such as clothes, food, and entertainment. This has attracted many big malls, restaurants, and entertainment centers that provide tax-free dining options. Now, you can easily dine out with your friends without worrying about the extra money you have to spend back home.
No Traffic Jams
As Qatar has a limited population of 2 million people, there is little or no traffic jam. Even if you encounter one during your daily commute, the traffic would only slow down for about 5 minutes or so before it returns to normal.
This is definitely a huge contrast to the major cities like London and New York, where you might be stuck in traffic jams for an hour or more during rush hour on some days.
Visa-Free Stays
Qatar is pretty strict about who they allow in the country. However, under certain conditions, you can return if you have left Qatar for a while and want to go back.
This means that there's no need to worry about how long your visa will last or if you'll be able to come back in with a short-term visa. Even if you're an expat and your visa will run out after a few months, as long as you haven't done anything wrong, you should be able to return if the past is any indication.
Conclusion
For many people, moving to Qatar is a dream come true. Not only does the country provide its residents with several tax-free benefits, but it also provides for an easy ride in terms of visas and residency requirements. However, not everyone knows that there are certain limitations on the amount of money you can bring into or take out Qatar. Nonetheless, refer to this guide to understand better.
Pained by financial indecision? Want to invest with Adam?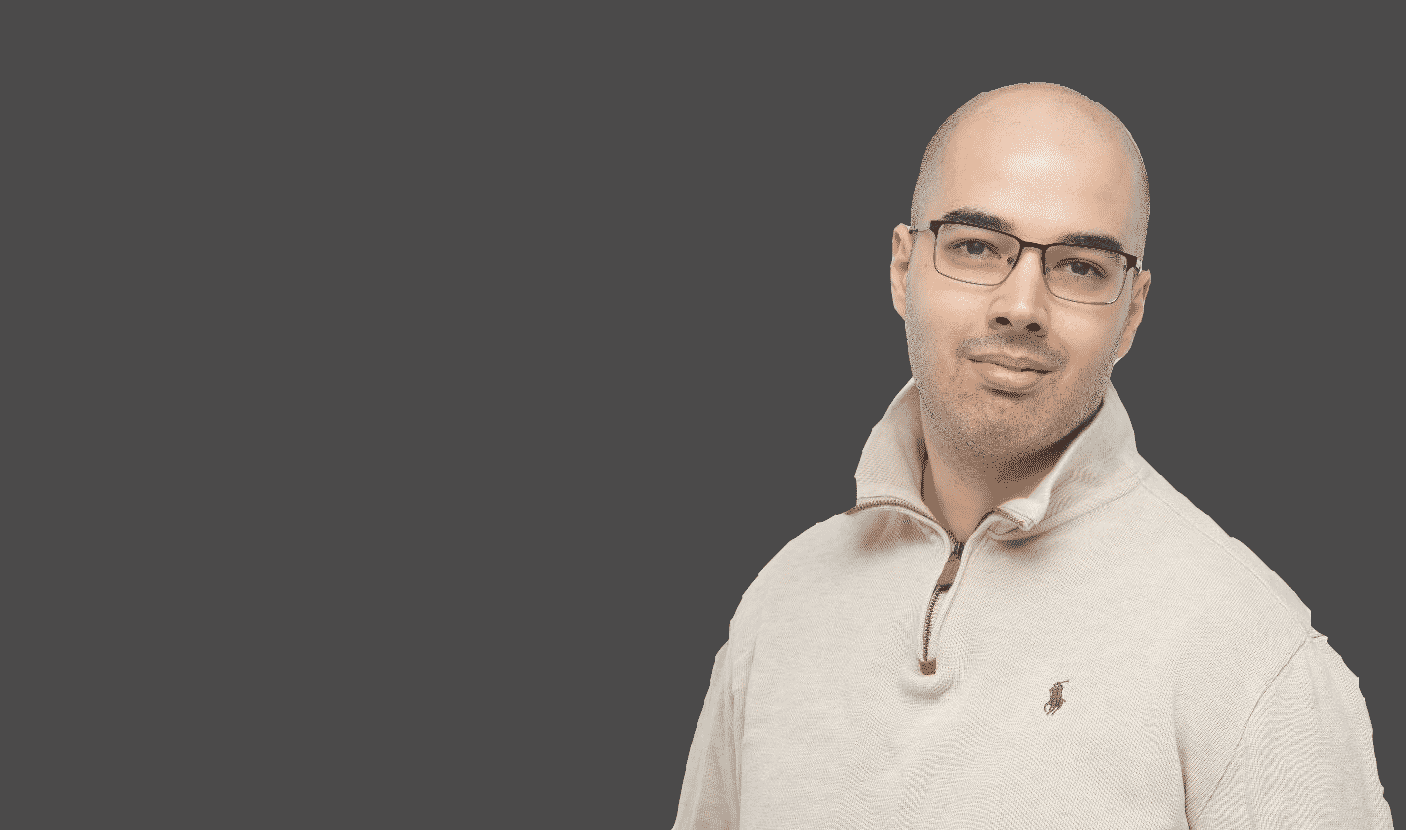 Adam is an internationally recognised author on financial matters, with over 369.5 million answers views on Quora.com and a widely sold book on Amazon