Recently, you might have heard about news related to a government shutdown over the internet.
Before getting to that news, let us have an in-depth look at the government shutdown and its related details.
Since the current news is about the government shutdowns in the U.S., I will primarily focus on the details related to the U.S.
If you want to invest as an expat or high-net-worth individual, you can email me (advice@adamfayed.com) or use these contact options.
Government Shutdown
During a government shutdown, the government must decrease its agency activities and services while suspending non-essential operations.
This often leads to layoffs for non-essential workers in that country.
However, some agencies continue to operate during a government shutdown.
The primary agencies that continue to operate focus on services crucial for public health, safety, and personal well-being.
Essential employees responsible for human life and property protection remain on duty.
Nonetheless, these essential workers may not receive their paychecks during the shutdown period.
The essential workers may not receive paychecks until a spending bill is passed to fund their work hours.
These essential employees include those within agencies like:
— The Drug Enforcement Agency (DEA)
— Transportation Security Administration (TSA)
— Customs and Border Protection (CBP)
— Federal Bureau of Investigation (FBI)
Additionally, the Federal Reserve and the Postal Service continue their operations because they don't rely on federal funds.
Payments from government sources to citizens, such as veterans' benefits or unemployment insurance, continue to exist.
These programs have separate budgets and funding from advanced Congressional appropriations.
Furloughed federal employees can apply for temporary unemployment benefits, although claim processing may be delayed.
Government shutdowns can disrupt various government functions.
Nonessential agencies without self-sustaining revenue sources may need to lay off their employees.
The public typically experiences the effects of a government shutdown through reduced or discontinued services.
These discontinued aspects include the closure of national parks and monuments.
However, the ramifications of a government shutdown go beyond visible closures.
Processing new loans for homes, businesses, and education can be delayed or even halted.
Applications for Social Security benefits and unemployment insurance may also face slowdowns.
Surviving family members of service members killed during military service may not receive death benefits and travel reimbursements.
Furthermore, there are several other consequences.
For example, delays in the United States Department of Agriculture's inspection of some food products and the Consumer Product Safety Commission's inability to recall unsafe products.
Travelers may encounter difficulties obtaining new passports issued by the U.S. Department of State.
The Centers for Disease Control and Prevention may also struggle to identify and track disease outbreaks.
If a government shutdown persists, more agencies may reduce or halt their services, affecting a vast portion of the American population.
Economic Impact
As government operations slow down or halt, the repercussions can extend to private-sector businesses.
This disruption in government activities may lead to potential financial losses for the entire economy.
However, a government shutdown's overall cost and long-term consequences can vary.
For instance, the 16-day government shutdown in 2013 was estimated to have resulted in $24 billion in losses for the U.S. economy.
Individually, furloughed federal employees may reduce spending, notably impacting local businesses.
If a significant number of workers are laid off and spend less than usual, companies that typically serve this demographic may experience a decline in revenue.
Businesses that provide goods and services to federal agencies, such as office supply companies, can also see a downturn in sales.
Additionally, enterprises like hotels, restaurants, etc., catering to tourists tend to suffer losses during a government shutdown.
Furthermore, banks face difficulties accessing necessary information to process loan applications during shutdowns.
For instance, banks require the ability to verify the income information provided on loan applicants' tax records.
This can have broader economic implications, as the fees charged by banks for loan processing affect their revenues.
Ultimately, the inability to secure financing for new homes can impact the housing market.
Specific Circumstances
Funding the government's budget is lengthy and intricate, necessitating collaboration and alignment among numerous stakeholders.
These stakeholders include:
— The president
— The House of Representatives
— The Senate
— The federal agencies and departments that are slated to receive budget allocations
Factors such as economic downturns, political dynamics, and lobbying endeavors can introduce delays in the budget approval process.
Annually, government agencies submit their budget requests to the White House, seeking the necessary funds to sustain their operations.
The president and their team review and modify these appeals before approaching Congress to secure the requested allocations.
The House and Senate Congressional Appropriations Committees then evaluate the president's funding proposal.
These committees make adjustments to the initial funding amounts sought by the agencies.
A bill is presented to the House of Representatives and the Senate following a consensus on budget figures.
Subsequently, after a thorough debate, a floor vote is conducted.
The bill is then sent back to the White House for either approval through signing or rejection via veto.
Now, let us get to the details regarding the potential government shutdown in the U.S., which has been on the news lately.
The U.S. Government Shutdown on The Brink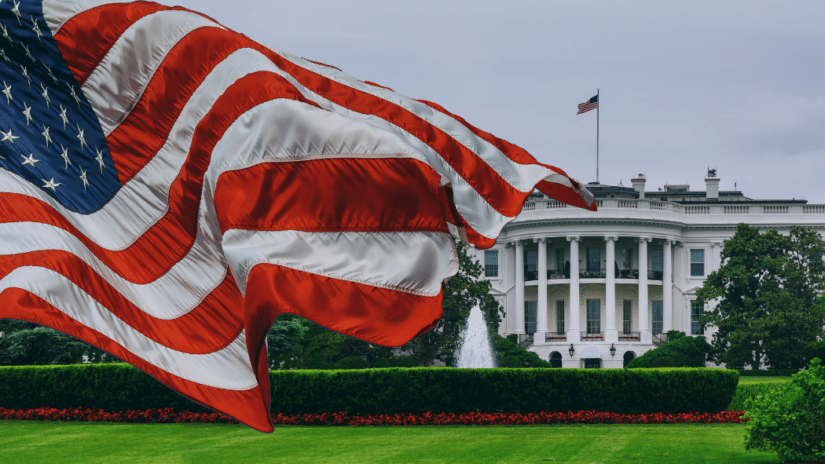 As the deadlock persists in Washington, a government shutdown appears increasingly likely ahead of the weekend deadline.
While the Senate continues advancing a bipartisan strategy to keep the government operational, the Republican-controlled House has made limited headway.
Most recently, Speaker Kevin McCarthy's eleventh-hour proposal crumbled on Friday.
If spending measures are not approved by Saturday night, millions of federal employees face the prospect of being placed on layoff.
Many others will be compelled to work without receiving their wages until the shutdown concludes.
Additionally, a handful of crucial federal safety services relied upon by the public on a daily basis are also at risk.
These risks range from diminishing resources for vital food assistance programs to potential service delays for individuals.
The risks may be depending on understaffed Medicare and Social Security offices.
The extent of these effects is based on the duration of the shutdown and the contingency plans implemented by the affected agencies.
Furthermore, it's essential to consider the broader impact of the shutdown.
The shutdown could affect hundreds of millions of Americans who receive various government benefits.
Experts say that a shutdown would introduce significant financial uncertainty and have far-reaching economic implications in the future.
Could a Government Shutdown Impact SNAP and WIC?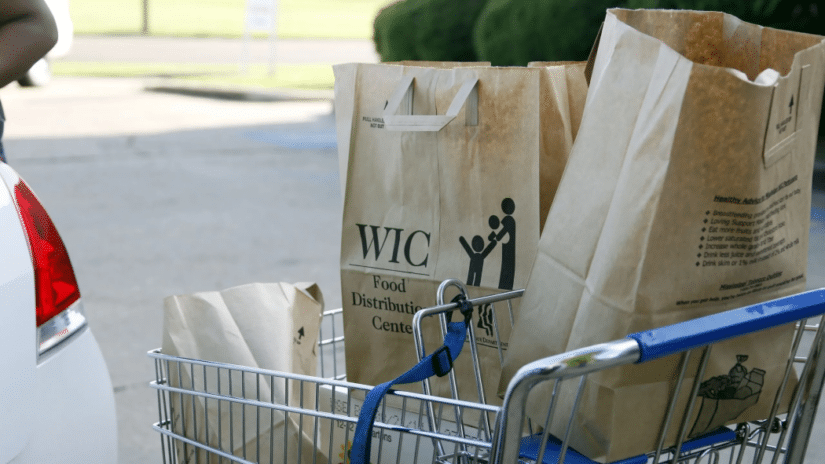 The potential consequences for these food and nutrition assistance programs rely on the duration of the shutdown.
The effects also depend on the availability of contingency funds on a program-by-program basis.
The Biden Administration has cautioned that nearly 7 million women and children.
Especially those relying on the Special Supplemental Nutrition Program for Women, Infants, and Children (WIC).
These women and children could face immediate risks of losing their assistance in the event of a shutdown.
The federal contingency fund supporting regular WIC operations is expected to deplete within days in case of a shutdown.
This further necessitates states' reliance on their resources or carryover funds.
Experts state that affected families may have to turn to food pantries for support.
These experts emphasized that these are individuals in genuine need, including mothers and infants, making it a pressing concern.
Similarly, households receiving benefits could potentially lose their assistance if the shutdown extends for an extended period.
These households rely on the Supplemental Nutrition Assistance Program (SNAP).
According to the Agriculture Department, SNAP benefits will continue as usual through October.
This is regardless of the developments in Washington over the weekend concerning the news about the shutdown.
Head Start Programs and Free School Lunch Initiatives
Head Start programs that serve over 10,000 underprivileged children could face an immediate loss of federal funding.
Even though their survival might be feasible if the shutdown is brief.
These represent only a fraction of the 820,000 children typically enrolled in the program at any given time.
The ten programs include the states of Alabama, Connecticut, Florida, Georgia, Massachusetts, and South Carolina.
The Deputy Director of the National Head Start Association expressed concern about the timing of these programs' grants.
Programs with grants that do not initiate on October 1, 2023, will continue to receive funding.
However, if the shutdown persists, more programs will be impacted as additional grants come up for renewal.
In addition to the Head Start programs, there are apprehensions about free school meals.
However, the Agriculture Department has stated that it does not foresee immediate issues affecting federal child nutrition programs.
These include school meals because these programs partially receive support from permanent and mandatory funding authorities.
In the event of a government shutdown, state and federal operations related to child nutrition are expected to operate.
Per the department's guidance, the operations are expected to exist through October and extend for a few months beyond that.
However, full-year support for these programs would not be sustainable without appropriations.
Social Security Checks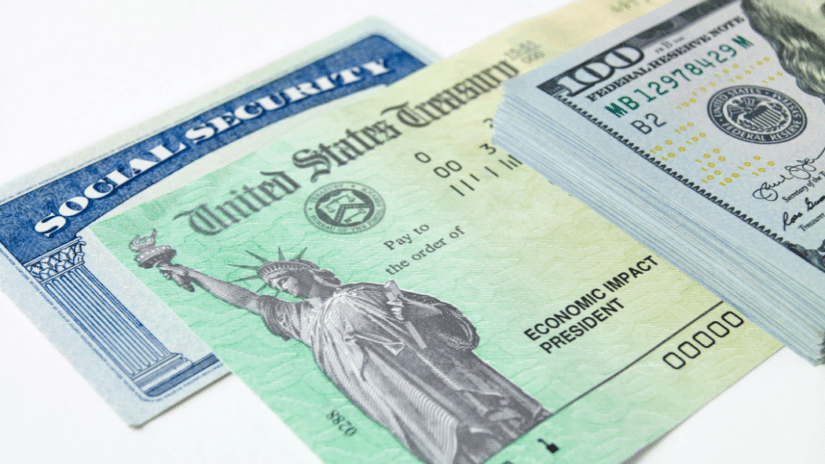 Irrespective of the outcome, recipients of Social Security and Supplemental Security Income will continue to receive their payments.
However, there may be delays in addressing inquiries or issues due to employee layoffs.
Experts state that individuals seeking assistance or information related to Social Security may encounter difficulties.
These difficulties involve finding someone to respond to their questions.
Nonetheless, the routine processes of issuing benefit payments will proceed without interruption.
The agency will prioritize critical actions related to the accurate and punctual distribution of benefits.
This information is based on a recent contingency plan outlined by the Social Security Administration.
This includes the issuance of new social security cards and replacements, which will continue without disruption.
Medicare and Other Healthcare Services
Medicare and Medicaid benefits will remain unaffected, as mandatory programs are funded separately from the annual appropriations.
Therefore, patients should still be able to access medical services and cover their medical bills.
However, similar to Social Security, there may be potential delays and service disruptions due to employee layoffs.
Approximately half of the Centers for Medicare and Medicaid Services staff are expected to be laid off in case of a lapse in appropriations.
This information is according to the contingency guidelines released by the Department of Health and Human Services.
In addition to Medicare and Medicaid, healthcare services for veterans are slated to continue even in the event of a government shutdown.
Furthermore, the majority of programs funded by the Indian Health Service are expected to remain operational.
This is because the IHS has received advanced appropriations for the fiscal year 2024, as outlined in a recent contingency plan.
Flights and Travel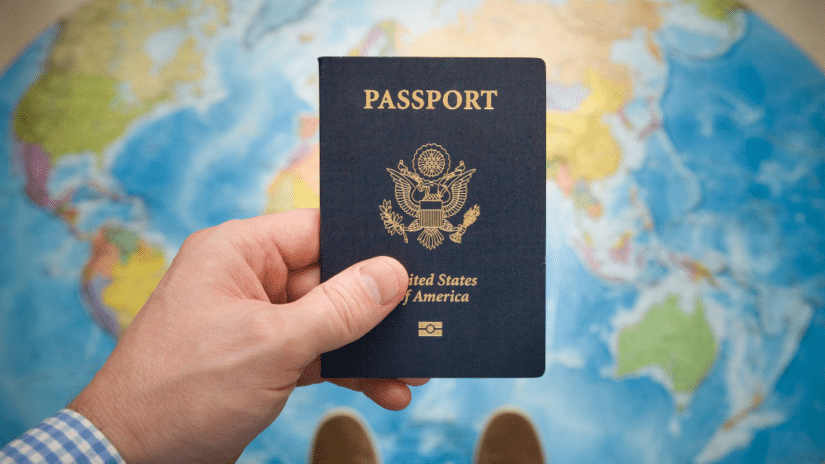 The nation's air travel system is expected to function normally during a government shutdown.
Air traffic controllers and TSA screeners are categorized as essential personnel.
However, they will not receive their pay until the shutdown concludes.
At the same time, there is a possibility of longer TSA lines if many screeners stay home.
On Wednesday, Transportation Secretary Pete Buttigieg stated that air travel safety would be maintained during a shutdown.
Nonetheless, training new air traffic controllers would be halted, resulting in the furloughing of 1,000 trainees.
Even before the approaching deadline, airlines had already been voicing concerns about a shortage of air traffic controllers.
These circumstances create a probability of causing flight delays and cancellations.
In August, the Federal Aviation Administration reported hiring 1,500 new controllers in the past year.
This organization sought Congressional funding to hire an extra 1,800 controllers in the new fiscal year.
The processing of passports and visas will continue during a shutdown "as conditions permit."
This would be done per the guidance provided by the State Department to its employees last week.
The department indicated that consulates in the U.S. and abroad would remain open "as long as there are sufficient fees to support operations."
However, passport-related work could cease if the facility where the work is conducted is closed.
The processing time for obtaining a passport or visa is already longer than before the pandemic.
Most Customs and Border Protection agents are also considered essential and would be expected to continue working.
Disruptions in Student Loans
If spending measures are not approved, the commencement of a government shutdown would coincide with the end of the pandemic-related pause on student loans.
Regarding the student loans, the interest began accruing again on September 1, 2023.
Nevertheless, despite a shutdown, borrowers will still be required to make loan payments.
In most cases, loan servicers will be able to handle payment processing as usual.
However, those seeking assistance from the Education Department may experience delays due to potential furloughs within the agency.
Similarly, students applying for federal aid during a shutdown can anticipate delays in:
— Processing FAFSA applications
— Disbursement of Pell Grants
— Progress toward public loan forgiveness
Mail Services
A government shutdown will not impact the United States Postal Service.
It operates independently of taxpayer funding, primarily through product and service sales.
Investors' Fear of Data Disruption During Government Shutdown
Possible delays in the release of crucial economic data could lead to increased market volatility.
Primarily if a U.S. government shutdown occurs this weekend and continues for an extended period.
Investors may need to resort to alternative data sources to assess the direction of the economy.
The U.S. government faces the potential of its fourth partial shutdown in the last ten years.
This situation occurs if lawmakers cannot agree on funding for the upcoming fiscal year starting October 1.
A government shutdown would disrupt essential services, including the release of significant U.S. economic data.
The data includes highly anticipated employment and inflation reports, which can impact global equity and bond markets.
If government data releases are halted, it will heighten market volatility and reduce transparency at a time when forecasting is already challenging.
This is according to Clifton Hill, a global macro portfolio manager at Acadian Asset Management.
Mr. Hill further noted that investors may need to make assumptions based on current non-governmental economic data and surveys.
Key government data releases expected in the next two weeks include:
— Jobless claims
— Unemployment rates
— Inflation
All these factors have a significant impact on the monetary policy decisions.
Markets could become volatile if investors and policymakers do not receive timely data updates.
This particularly applies during this phase of the economic cycle, as said by Jeffrey Roach, chief economist at LPL Financial.
A potential delay in the payroll report and other releases could lead the Federal Reserve to exercise more remarkable patience and caution in evaluating the economy.
James Knightley, ING's chief international economist, asserted that a government shutdown would be economically disruptive.
This could interfere with the central bank's access to data necessary for justifying further interest rate hikes.
This scenario may strengthen the case for the Fed to maintain interest rates in November.
Peter Vassallo, a foreign exchange portfolio manager at BNP Asset Management, recognized that delays in economic data are unfortunate.
Mr. Vassallo also stated that market participants may need to rely more on private data sources in the interim.
Consequently, when official data is eventually released, it may not be as up-to-date, potentially resulting in a more subdued market reaction.
The potential impact of a government shutdown extends beyond financial markets.
Companies seeking to go public could face obstacles because of a delay in federal regulators' ability to process filings for initial public offerings and other transactions.
This situation may affect investor confidence and market performance.
Concerns About Economic Consequences
From Susquehanna International Group, Chris Murphy states that the stock market has already factored in the possibility of a government shutdown.
He also states that the duration of the shutdown remains a critical question.
A recent analysis by Goldman Sachs indicated that government shutdowns have historically had minimal impact on GDP.
Particularly with the economy rebounding swiftly upon reopening from the shutdown.
If the shutdown drags on for several weeks, market concerns may shift toward the potential adverse effects on economic growth.
This negative growth should be considered, particularly given the current high interest rates.
Moody's, a credit ratings agency, issued a warning on Monday, stating that a government shutdown could jeopardize the U.S. credit rating.
This cautionary note follows Fitch's downgrade of the U.S. credit rating by one notch a month ago, prompted by a debt ceiling crisis.
Some investors argue that this potential shutdown could have more significant consequences than previous ones.
They point to a combination of factors, including:
— The recent U.S. credit downgrade
— Rising interest rates
— The United Auto Workers strike
— The resumption of student loan payments
There was already uncertainty regarding its impact on consumer behavior.
With many loan forgiveness and deferral programs facing funding challenges as payments resume, the potential impact could be even more substantial.
Impact on U.S. Treasury Bonds
A government shutdown has the potential to temporarily disrupt bond prices, although this outcome is not guaranteed.
The prices rose by 3.8% during the 1990 shutdown and by 7.2% in the 1995-1996 shutdown.
However, it decreased by 12.6% and 14.8% during the shutdowns in 2013 and 2018-2019, respectively.
This information is based on the historical data from the MOVE Index, which measures bond market volatility.
Considering the current high yields, Morgan Stanley believes that U.S. Treasuries continue to be an attractive option.
They recommend that investors sensitive to shutdown-related risks consider increasing their exposure to Treasury securities.
Over the years, data since 1976 shows that the 10-year Treasury yield has typically decreased by 0.59% during shutdowns, leading to an increase in the price.
This trend suggests that investors favor the safety of Treasury assets during uncertain periods.
Furthermore, it's important to note that the government can still make coupon payments to bondholders during shutdowns.
Therefore, there is no immediate risk to these payments and no need to worry about the U.S. Treasury Bonds.
For Equity Investors
Throughout history, government shutdowns have generally not had a significant adverse impact on the U.S. stock market.
In fact, during such events, the S&P 500 Index has shown an average gain of 4.4%.
This outcome is likely influenced by various other macroeconomic factors that come into play during these times.
For opportunistic investors, it may be worthwhile to consider the defense and healthcare sectors, which rely heavily on government contracts.
Currently, these sectors are underperforming when compared to the S&P 500.
Therefore, the possibility of a shutdown could present an appealing buying opportunity.
In the context of shutdowns since 1995, the defense sector experienced a gain of 5.2%.
The traditionally resilient healthcare sector saw a 2.3% increase compared to the S&P 500's 3% return.
Beyond shutdown-related concerns, other factors contribute to the attractiveness of these sectors.
Over the long term, government spending and incentives could significantly boost defense and healthcare.
For instance, ongoing geopolitical tensions are expected to lead to government-funded investments in defense and cybersecurity.
Simultaneously, pharmaceutical companies and healthcare providers will likely benefit from the Affordable Care Act's expansion and federal support for Medicare.
Sources
The information mentioned above has been gathered from reliable sources over the internet while following rules of fair use under the Copyright law.
"None of the information has been copied from other sources, while some has been gathered and paraphrased."
However, I should mention the sources I have used for gathering the information in this article.
Below are the sources from which I have gathered the information in this article.
— Investopedia
— Reuters
— Morgan Stanley
— livemint
Bottom Line
If you consider investing in the U.S. markets, now may not be a good time to go ahead with your endeavors.
However, sectors such as defense and healthcare may be lucrative, yet it is wise to proceed cautiously.
You can benefit from my investment solutions if you are a non-US person looking for effective investment solutions.
I have helped numerous clients (expats and HNWIs) achieve financial freedom, and you could be the next.
Feel free to contact me to find out if you can benefit from the best-in-class investment solutions I offer.
That being said, I strongly hope the information provided in this article was helpful to you.
Pained by financial indecision? Want to invest with Adam?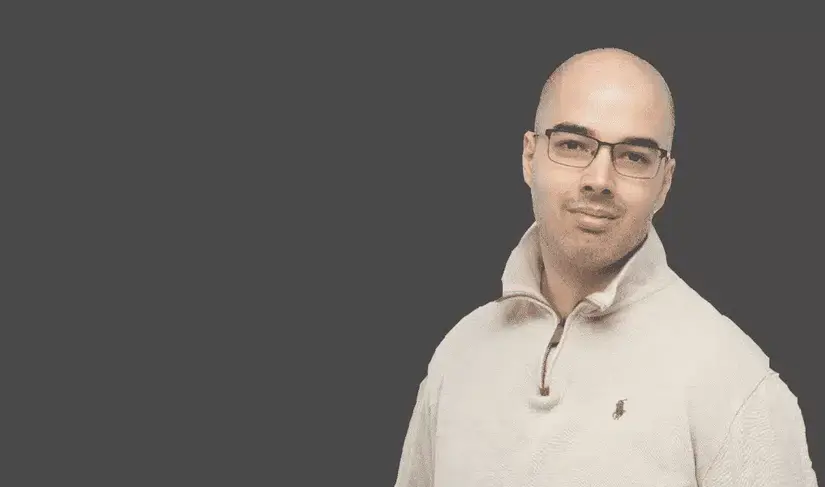 Adam is an internationally recognised author on financial matters, with over 694.5 million answer views on Quora.com, a widely sold book on Amazon, and a contributor on Forbes.