If you want to know what's it like to live in Basel, this guide is for you. We'll talk about living in Basel Switzerland, covering certain topics like living costs, safety, health insurance, expat jobs, banking.
If you want to invest as an expat or high-net-worth individual, which is what i specialize in, you can email me (advice@adamfayed.com) or use WhatsApp (+44-7393-450-837).
Is Basel a good place to live?
Language in Basel
Though Swiss Standard German is the city's official language, the local Basel German dialect is the one most commonly heard on the streets. Furthermore, the English and French languages are widely understood and utilized throughout the city of Basel. For individuals who speak English or French, the city's diverse populace makes it easy to get around and communicate.
Basel weather
Basel has a temperate four-season climate. Winters are cold and snowy, while summers are pleasant and humid. May, June, and July are Basel's wettest months, while December, January, and February are snowiest. Basel has abrupt temperature and weather changes.
What's the cost of living in Basel?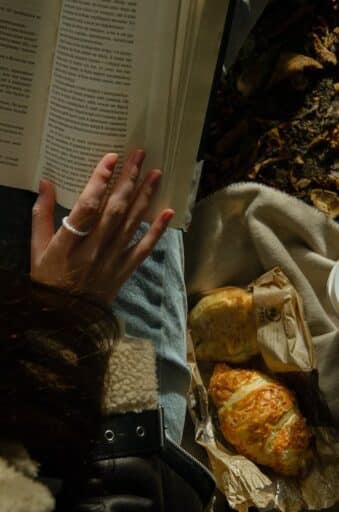 The living cost in Basel varies based on one's spending habits. In general, below are the expenses to anticipate:
Lodging: A one-bedroom apartment in the city center is roughly $1,900, plus $250 for utilities. At about $9,500 per square meter, acquiring city center apartments are expensive.
Food: Basel's mid-range restaurants charge roughly $80 for a two-person supper. Monthly food budgets range from about $940 to $2,500 for groceries and essentials.
Transportation: A $3 one-way ticket makes public transportation affordable. Basel's high gasoline and insurance costs make car ownership costly, though.
Entertainment: Basel has many museums, theaters, and festivals. These activities often cost $10–$50 per person, depending on the event or venue.
Medical care: Basel's high-quality healthcare system comes with significant expenses. Expats should have emergency health insurance in the city.
Cost of living in Basel vs London
The cost of living in Basel and London are similar, with some minor variations depending on the category being compared. Basel has cheaper housing costs and London has economical food costs. Basel's transportation is low-priced, but Switzerland's healthcare is costlier.
Numbeo estimates that, to have the same level of living that one would have in London (on the assumption that one is renting), one would need around £6,860 in Basel.
Is Basel safe at night?
There is little need for expats to worry while strolling the streets of Basel, either during the day or the night. Some drunk people may be lurking around the train station late in the evening, but they usually pose little danger.
If you must walk alone late at night, it's smart to take safety precautions including keeping a close eye on your surroundings and avoiding narrow pedestrian lanes and tunnels. Basel's trams are noticeably quieter than those in other Swiss towns, and the city's public transportation system is generally safe.
Where do expats live in Basel?
Here are some of the best places to live in Basel for expats:
Altstadt (Old Town): Basel's historic Old Town is celebrated for its enchanting medieval architecture, winding cobblestone streets, and its close proximity to numerous cultural attractions. It's an excellent choice for those who relish a central location with a rich historical ambiance.
Gundeldingen: Situated just south of the city center, Gundeldingen is an emerging neighborhood with a vibrant and artistic atmosphere. It's renowned for its thriving arts scene and trendy cafes, making it an appealing destination for creative minds.
Kleinbasel: Positioned on the right bank of the Rhine River, Kleinbasel embodies a chic and cosmopolitan vibe, brimming with an array of shops, bars, and restaurants. This area is particularly favored by young professionals seeking a lively urban setting.
St. Alban: St. Alban graces the banks of the Rhine River with its picturesque blend of historic and contemporary buildings. This tranquil and upscale neighborhood offers captivating riverfront views, providing a serene urban retreat.
Kannenfeld: Ideal for families, Kannenfeld offers a suburban feel with abundant green spaces and parks, catering to those with children, and providing a more relaxed living environment.
Klybeck: A former industrial district currently undergoing urban revitalization, Klybeck allures artists and young professionals with its unique ambiance and innovative ventures, establishing a vibrant and creative community.
Dreispitz: This neighborhood is in the midst of a transformation into a dynamic and modern district, emphasizing innovation and sustainability. It's rapidly evolving into a hub for art, culture, and technology, offering an exciting environment.
Bruderholz: Perched in the hills overlooking Basel, Bruderholz provides a serene and residential environment, catering to those who prefer a peaceful and tranquil setting away from the urban hustle and bustle.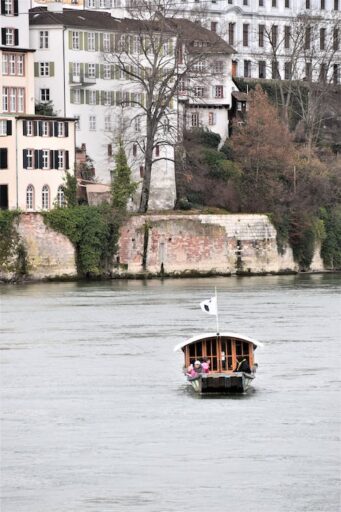 How is transportation in Basel Switzerland?
The public transportation in Basel is first-rate due to its reliability, quick waiting periods, and cutting-edge fleet. The city's extensive public transportation system allows for easy transfers and helps uphold the city's reputation for punctuality. Trams and buses run every 7.5 minutes on the most heavily traveled routes during the day.
Basel's green and yellow trams have become a recognizable aspect of the city's skyline. When used in conjunction with the city's transit system, they make getting throughout the city, and even to neighboring nations like France and Germany, quick and painless.
Guests at hotels located along the Rhine have free use of the BaselCard, which provides unlimited rides on the city's public transportation system. Reservations at participating hotels include a complimentary BaselCard.
Basel is an ideal cycling destination due to its compact layout and comprehensive system of bike lanes. Riding bicycles is the preferred mode of transportation for many city dwellers.
Also, the city is a major transportation hub because of its convenient location in the center of Europe for both air and rail travel. It is located at the crossroads of important highways going to France and Germany, among other locations.
Health insurance in Basel
All Swiss residents, including expats, must have health insurance to use the public healthcare system.
Basic health insurance covers outpatient and inpatient care, pharmaceuticals, emergency services (including international), maternity and childbirth, preventative care, and more. Swiss public health insurance covers up to 90% of medical expenses, except for the initial 300 francs in annual treatment costs and hospital fees. Coverage is consistent among providers.
Expatriates might buy private health insurance from the same provider or a different one. Swiss health insurance lets customers choose supplemental coverage based on their risk profile and preferences, affecting costs and benefits. Comparing quotes from different insurance firms and consulting expat-friendly insurance brokers will help you choose the right supplementary coverage.
Health insurance rates are set by each canton and must cover all applicants, regardless of age or health, without exceptions or waiting periods. The canton offers reduced premiums to low-income people and families who apply. About 10 percent of a typical Swiss family's income goes toward medical coverage costs.
Basel's healthcare system is renowned throughout Switzerland and the Upper Rhine region for its high quality and innovative practices. There are numerous public and private hospitals in the Canton of Basel-Stadt, as well as specialized centers for the aged and nursing homes, all of which provide complete treatment, healthcare, and assistance for injured, ill, and old patients.
The availability of private medical clinics and drugstores guarantees universal healthcare for everyone who need it. The University Hospital Basel is widely recognized as one of the best hospitals in Switzerland thanks to its comprehensive medical services and cutting-edge maternity clinic, as well as its expertise in transplantation, cardiovascular care, MS treatment, and HIV medication.
International schools in Basel
Numerous foreign schools in Basel teach English, German, and other languages. Most Basel students follow the International Baccalaureate curriculum, followed by the British curriculum, which caters to the large expat community. Some Basel international schools provide Swiss and French curricula.
Basel's robust tram and train network makes most international schools in the city center easily accessible. Only two international schools exist outside the city.
Basel international schools have hefty tuition prices. Switzerland has some of the costliest foreign schools due to its high cost of living. Unfortunately, Basel's international school fees are similar to those in other Swiss towns, raising education costs.
Working in Basel as a foreigner
Although earnings might vary widely by job and industry, the average salary in Basel is about 132,000 francs per year. Utilities, chemicals/pharmaceuticals, and banking/financial institutions are the three highest paid industries in Basel.
Many businesses in Basel hire English speakers, so it's a desirable location for expats and international workers. There are a number of specialized job search websites and other tools available to help expats find work in the city.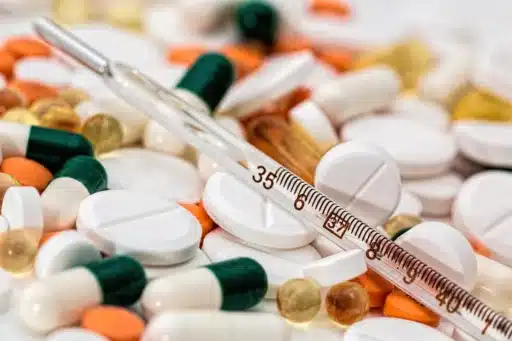 Banking in Basel for expats
There are several private banks in Basel that cater to international clients. Wealth management, investment counsel, and comprehensive financial planning are just some of the many services offered by private banks in Basel. Basel is home to a number of prestigious private banks, including BCGE.
The banking industry in Switzerland has been important to the Swiss economy for almost two centuries. Many Swiss banks focus on investment banking and wealth management for their international customers. When it comes to private banking and asset management for people, Swiss banks have acquired a stellar reputation around the world for their professionalism and discretion.
Living in Basel pros and cons
Positives
Basel, like the rest of Switzerland, has a well-deserved reputation for its high quality of life. It provides a great quality of life with its modern conveniences and reliable public services.
Basel is a major economic and financial city in Switzerland, thus there are many opportunities in that sector. Numerous multi-national organizations, pharmaceutical firms, and financial institutions call this location home, creating a robust job market.
Basel is proud of its excellent educational facilities, which include numerous prestigious institutions and renowned schools from throughout the world. The city is widely recognized as a center of scholarly achievement.
Basel's museums, art galleries, theaters, and concert halls provide for a vibrant cultural landscape. Throughout the year, the city plays host to a number of festivals and other cultural celebrations.
Residents are often Bilingual, and English is widely spoken.
Residents in Basel enjoy a low crime rate and a generally safe atmosphere.
Basel is located close to the Rhine River with beautiful scenery all around. The Swiss Alps and the Black Forest, both excellent destinations for nature tourism, are also easily accessible by car.
Negatives
Basel's high cost of living reflects the fact that Switzerland as a whole is one of the most expensive places to live in the world. Expats' bank accounts may feel the pinch when they have to pay high prices for housing, food, and services.
Finding enough housing can be difficult because of high demand and low supply, especially in congested urban regions. Property, both to rent and to own, may be rather costly.
A newcomer to Basel may find it challenging to negotiate the city's rigid bureaucracy. Expats may need a variety of visas and work permissions.
Although English is often used, official documents and administrative procedures are generally written in German, French, or Italian, depending on the location. Problems communicating due to a lack of common language are not uncommon.
While the four seasons are represented in Basel, the frigid winters may not be to everyone's liking. The winter months might be cloudy in this area.
Congestion occurs during rush hours in Basel, and parking can be expensive due to its scarcity. City buses and subways get you where you need to go quickly, but they can be pricey.
Expats may need some time to adjust to the more reserved Swiss culture and local traditions.
Pained by financial indecision? Want to invest with Adam?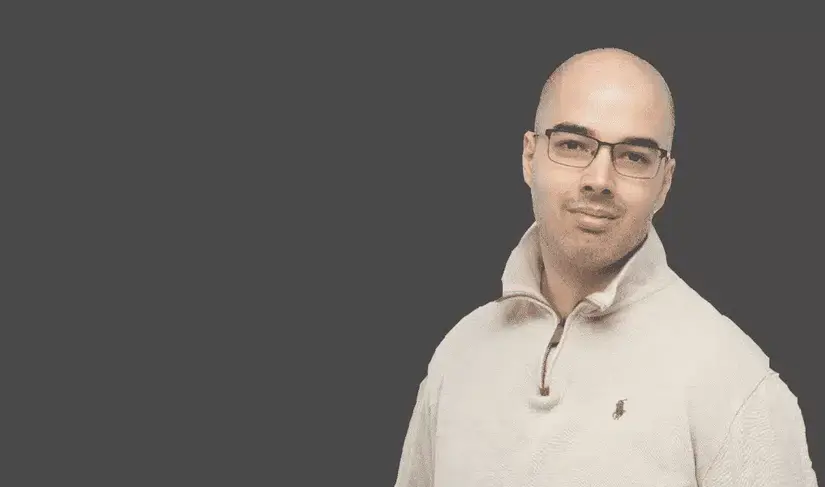 Adam is an internationally recognised author on financial matters, with over 693.5 million answer views on Quora.com, a widely sold book on Amazon, and a contributor on Forbes.