Living in Brisbane Australia entails knowing everything about the city in terms of the environment, entry requirements, safety, potential living expenses, places to stay, and investment prospects like property.
If you want to invest as an expat or high-net-worth individual, which is what i specialize in, you can email me (advice@adamfayed.com) or use WhatsApp (+44-7393-450-837).
How to move to Brisbane
Getting an Australian visa is essential if you plan on moving to Brisbane. Your reasons for moving and anticipated length of stay will determine the precise type of visa required for your transfer. The Subclass 482 Temporary Skill Shortage visa is the most popular option for many American expats, as it allows them to work for an approved Australian firm for up to four years.
Moving to Brisbane 101
Is Brisbane safe to live?
Due to its low crime rate, Brisbane is widely recognized as a city where residents of both sexes may feel secure. There may have been some uptick in little crimes like burglaries and vandalism in recent years, but expats shouldn't be unduly concerned.
Pick-pocketing and mugging are problems in Brisbane, like they do in other large cities. However, you can lessen the likelihood of harm by keeping your guard up, especially while taking public transit or traveling at night. You should take extra precautions in areas that have a reputation for being unsafe.
What's the cost of living in Brisbane?
Depending on who you ask, the living cost in Brisbane can range from cheap to outrageous. Monthly prices average at $1,657.50 for a single individual and $5,908.50 for a family of four.
Housing costs average around $1,600 per month for a house or apartment in a normal region. Rent costs vary from one household to the next. It can reach close to $3,000 per month for a household of four (two adults and two children). On the other side, the average monthly cost of housing for an international student is around $2,308, while the average cost of housing for a person is around $1,800.
The price of food is also a consideration. A single person spends roughly $553 per month on food, while a family of four would spend about $1,420.
The cost of transportation varies as well. A reasonable monthly transportation expenditure for a single person is around $265, while a family of four might allocate around $675.
It is projected that a single person will spend around $1338 per month on utilities, while a family of four might spend around $1865 per month.
The cost of living in Brisbane for international students in terms of housing varies by dwelling type and location, making accurate estimates difficult. Brisbane region universities typically charge between nearly $500 and over $600 a week for on-campus housing. Prices for off-campus housing can reach up to $1,120 per month, depending on proximity to university.
In Brisbane, overseas students face a wide range of tuition costs depending on their chosen institution, major, and degree level. Typically, graduate programs cost up to $50,000 per year, while undergraduate programs cost between up to $40,000.
In addition to these fees, international students should set aside an additional $200 monthly for incidentals.
Living in Brisbane vs Melbourne
When compared to Melbourne, Brisbane is frequently seen as the more economically viable of the two cities, particularly in terms of housing and rental costs. However, you should weigh your own priorities, job prospects, and desired way of life while choosing between the two places.
Living in Brisbane vs Sydney
Sydney is widely recognized as one of Australia's priciest cities, with housing and rental expenses that rank among the country's highest.
Transportation in Brisbane
Brisbane has extensive bus, train, and ferry services. A TransLink Go Card, accessible at newsagents and station ticket kiosks, can be topped up to quickly navigate the city. Before boarding, you can buy pre-paid paper tickets at stations and fare machines. The Airtrain connects domestic and international terminals to central Brisbane every 15–30 minutes.
Low flooring and wheelchair ramps make Brisbane City Council buses accessible. Except for CityHopper and Cross River ships, most CityCat ships and terminals are accessible. In the inner city, buses arrive every 5–15 minutes. NightLink buses connect the city, Valley, and suburbs from midnight to 5 am on Friday and Saturday nights.
Brisbane's TransLink rail network has six lines, making it easy to get around the CBD and suburbs. Time of day and distance traveled determine fares, which are zoned. There are almost 300 miles of routes throughout Brisbane, and you can rent bikes from businesses or join CityCycle. Brisbane has many taxi firms, and you can hail one from city center streets, main districts, or retail complexes.
Brisbane weather
Subtropical and humid, Brisbane has mild winters and muggy summers. Extreme weather, such as cyclones and floods, can strike the area, especially between the months of November and March. The city is situated on a floodplain, which increases the likelihood of flooding.
Health insurance Brisbane
All citizens and permanent residents of Australia, as well as qualifying expats, have access to healthcare in Brisbane (Medicare). Publicly funded doctors, specialists, and hospitals are providing care at no or low cost as part of this program.
However, foreigners can also look into private health insurance as a means of supplementing public healthcare. Having private health insurance means being able to go to a private hospital, see a specialist, and get your chosen treatment sooner.
Private health insurance premiums can range extensively, both in terms of coverage options and service providers. Do your homework and analyze options before settling on a strategy.
There is a varied selection of excellent public and private hospitals in Brisbane, all of which are manned by competent medical experts. In addition, there is plenty of pharmacies in the city, each stocking a comprehensive selection of pharmaceuticals. If a pharmacy does not have a certain medication in stock, they should be able to order it for you.
Real estate in Brisbane
There is a crisis in Brisbane's rental market right now, evidenced by a falling number of available properties and a low vacancy rate. As a result, there is increased competition for available rental units and a smaller pool of potential tenants.
House rents in Brisbane increased by roughly 9% within the first half of 2023, while rates for apartments increased by 16.3% in the same time period. It is estimated that house and unit values in Brisbane will hit record highs by the end of the year, with further growth expected, albeit at a slower pace, in the coming years.
The Gold Coast has also seen significant home price hikes, and even rural Queensland has seen record-high housing prices.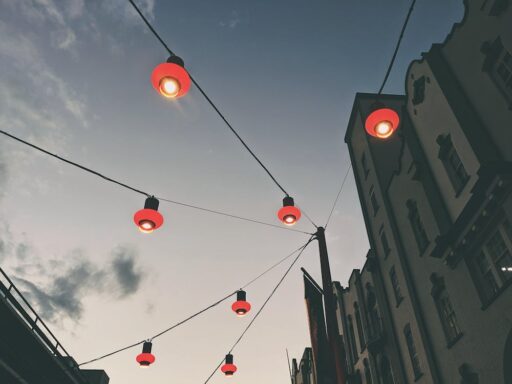 Are there international schools in Brisbane?
Many institutions offer programs open to overseas students in Brisbane. A large number of private schools welcome overseas students, and the overseas Baccalaureate (IB) curriculum is available at several public and private institutions.
International students can find further help through Education Queensland International (EQI). When deciding on an international school in Brisbane, it is best to do one's homework and get advice from professionals.
Expat jobs in Brisbane
Many different types of employment are available to for an expat in Brisbane. They can use recruiting companies to help them find work, as well as browse job ads on job search websites geared at foreign national.
Brisbane is transitioning to a knowledge-based economy, with a concentration on industries that are poised to be growth and innovation drivers in the future, such as:
Research and development
Manufacturing
financial services
energy generation
information and communication technologies
food processing
life sciences (including pharmaceuticals, diagnostics, and biotech)
Brisbane may be a good place to look for work if you are an expat with expertise in one of these areas.
As of July 1, 2023, the minimum wage in Brisbane Australia is set at $23.23 per hour, which amounts to $882.80 for a 38-hour workweek.
Best places to live in Brisbane
First, there's New Farm, a hip inner-city district that's close to the Brisbane River and home to several gorgeous parks and fashionable eateries. It's ideal for individuals who want to live comfortably in the city.
Bulimba, a riverbank suburb with a quaint village vibe, can be found on the south bank of the river. It's well-known for its restaurants, green spaces, and welcoming atmosphere for families.
Paddington is a neighborhood featuring a variety of housing types, from historic cottages to modern high-rises, and a bustling commercial district centered on Caxton Street. It has a distinct personality and is conveniently located near the city.
West End, number four on our list, is a vibrant area with a bustling artistic community and a reputation for cultural diversity. It's well-known for its many restaurants of all cultures and its lively street markets.
Teneriffe, formerly an industrial zone, is now a hip and expensive residential district. It has modern residences, a vibrant restaurant scene, and the beautiful Teneriffe Park.
Ascot, number six on our list, is a wealthy suburb known for its tree-lined lanes and stately mansions. It is more upscale and well-known for its closeness to Eagle Farm Racecourse.
Woolloongabba, also known as "the Gabba," is a suburb of Brisbane, Australia, notable for its closeness to the world-famous Gabba cricket stadium. There is a wide range of homes available, and the number of restaurants and nightclubs is on the rise.
To the east of the city is the family-friendly suburb of Ashgrove, where you'll find excellent schools, parks, and a mix of ancient and contemporary homes.
Indooroopilly, a suburb to the west of Brisbane, is home to both the University of Queensland and the massive Indooroopilly Shopping Centre. It has a variety of homes, as well as excellent public transportation choices.
To the north of the city is the popular shopping, dining, and entertainment district of Chermside. Those who value proximity to services will find this a desirable setting.
Living in Brisbane pros and cons
Benefits
A subtropical climate makes Brisbane ideal for outdoor activities year-round. A varied economy powered by banking, education, healthcare, and tourism offers many career opportunities in the city. Brisbane, a large Australian city, has a low cost of living, especially housing. Commuting is easy with Brisbane's excellent bus, train, and ferry infrastructure.
Disadvantages of living in Brisbane
It is common for major cities to experience heavy traffic during rush hour, so prospective residents should plan accordingly. Moreover, the bureaucratic formalities can be time consuming, and the hot and humid summers may not appeal to everyone. Compared to major cities, certain suburbs may have less extensive public transportation options and less ready access to highly specialized medical care.
The city's subtropical position makes it susceptible to cyclones, so residents should be ready for the possibility of danger and interruption. Finally, while housing costs are lower than in some other major Australian cities, competition is high and prices are on the rise.
Pained by financial indecision? Want to invest with Adam?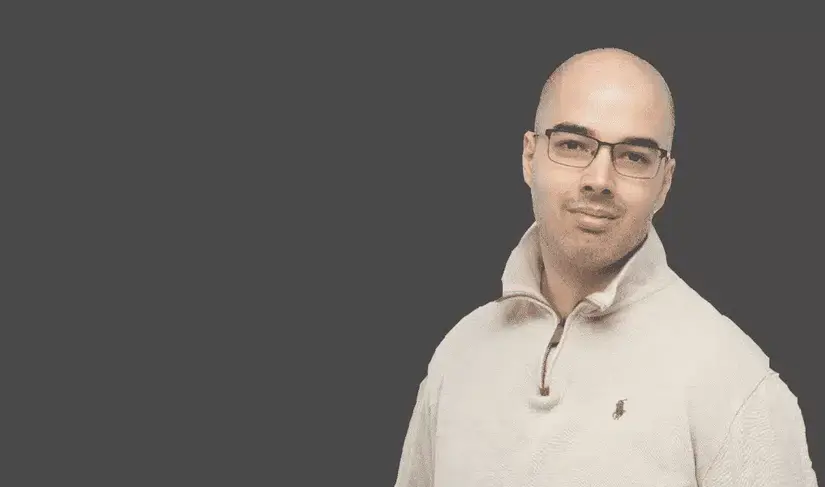 Adam is an internationally recognised author on financial matters, with over 694.5 million answer views on Quora.com, a widely sold book on Amazon, and a contributor on Forbes.