Living in Dusseldorf as an expat offers a high quality of life. For those seeking to succeed in a new setting, the city's warm attitude, strong international presence, and world-class amenities are ideal. Dusseldorf offers a balanced expat experience with personal and professional progress.
Let's dive into the details and answer certain questions you may have for moving to Dusseldorf.
If you want me to answer any questions on Quora or YouTube, or you are looking to invest, don't hesitate to contact me, email (advice@adamfayed.com) or use the WhatsApp function below.
Is Dusseldorf a good place to live?
Population of Dusseldorf
The estimated population of Dusseldorf, Germany is approximately 667,431 in 2023, according to the World Population Review.
Weather in Dusseldorf
Mild winters and hot summers characterize Dusseldorf, Germany's temperate oceanic climate. While snow isn't common, it is possible. The city's springs are gentle and pleasant, but they frequently bring showers.
In the summer, Dusseldorf really comes to life. It is the perfect time to enjoy all the fun outdoor activities and festivals you can attend. The fall season in Dusseldorf is moderate and pleasant, with gorgeous autumn leaves and a plethora of cultural events.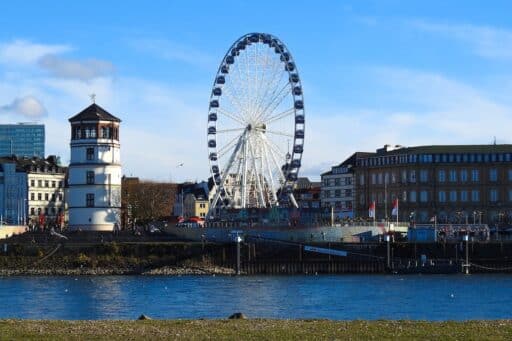 Is Dusseldorf safe?
Visitors and residents feel safe living in Dusseldorf Germany. National safety measures are strong, and the city has low crime. Like any urban location, there are less secure districts, especially around the train station. Avoid dark and isolated streets at night.
Foreigners should be mindful of pick-pocketing in public transit and crowded tourist places and follow basic safety measures. Women, if traveling alone, should do so with the same prudence as in any other city.
Is Dusseldorf expensive to live?
The living cost in Dusseldorf is well-known to be higher than in other major German cities. When compared to the cost of living in several major European cities and the United States, though, it is still significantly lower.
A monthly budget of $1,730 is required to live comfortably in Dusseldorf. It's important to remember that the German city has a cost of living roughly 30% lower than New York.
The cost of living in Dusseldorf for students can average roughly $1,300 per month for tuition and housing costs. Around $281.5 per month can be spent on non-food items like utilities, entertainment, and clothing.
The cost of living in Dusseldorf for a couple is estimated at around $1,500 per month. Meanwhile, a family of four in the city can anticipate to pay about $4,256 every month.
Dusseldorf has a wide range of living costs that can be affected by a variety of variables.
Real estate market in Dusseldorf
For buyers and investors, Dusseldorf's real estate market is dynamic and offers several options. The city's office market is one of Germany's top five. With single-family house listing prices rising in recent years, the residential property market is also strong. Luxury property in Dusseldorf have gardens and pools. Location and size affect Dusseldorf luxury property prices.
While property can be a good investment, you must make sure to diversify your holdings and consider including alternatives like investment funds, bonds, equities, etc.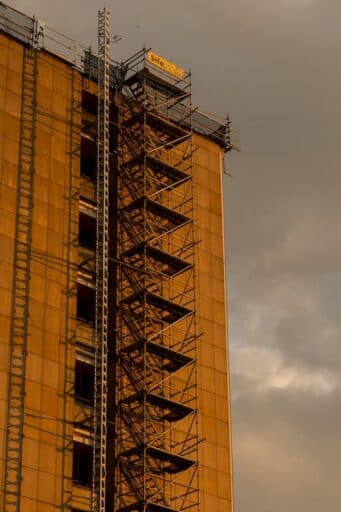 Expat jobs in Dusseldorf
Dusseldorf's economy is centered around key sectors, offering a wide range of job opportunities for expatriates. The city is Europe's primary energy hub, and this sector plays a significant role in its economy, creating ample job prospects.
Information and Communication Technology (ICT) is another vital field, with a dynamic labor market attracting international talent, especially in ICT-related roles. Dusseldorf also boasts a robust automotive manufacturing industry, providing job opportunities in this sector.
The city's transformed port on the Rhine River supports a thriving logistics sector, with roles in cargo transportation of various goods. Additionally, Dusseldorf's economy encompasses biotechnology, microtech, nanotech, international trade, chemistry, plastics, and new materials manufacturing, offering diverse career avenues for expats.
How's the transportation in Dusseldorf?
Dusseldorf has an efficient and comprehensive public transit network for convenient city navigation. Rheinbahn runs trams, buses, the U-bahn (partially underground metro trains), and the S-Bahn (regional trains).
You can purchase EinzelTickets from ticket machines at tram and U-bahn stops or directly from bus drivers. Taxi services in Dusseldorf are supplied by businesses like Taxi Dusseldorf and Rhein-Taxi. However, passengers are only allowed to hail taxis at authorized taxi stands or make advance phone reservations for taxis; flagging them down on the street is not tolerated.
The Dusseldorf Card is an inexpensive and simple way to see the city. Public transportation within the city limits (including the airport) is free with the pass, and you can save up to 100 percent at certain different attractions (including excursions, museums, and shopping).
Most U-bahn trains in Dusseldorf travel below ground, using the city's substantial underground network. Zone A VRR tickets cost about 3 euros for adults and under 2 euros for children ages 6 to 15. They also allow unlimited transfers between the U-bahn, trams, and buses.
Cycling is popular and recommended in Dusseldorf, especially for urban cyclists. Biking through the small alleyways and along the Rhine promenade is fun. To avoid theft, pay attention to trams and never leave an unsecured bike unattended.
Healthcare in Dusseldorf for expats
Public and private hospitals, clinics, and medical centers are available in Dusseldorf. These facilities include family practices, dental treatment, and non-urgent medical specialties. For more severe medical needs, Dusseldorf has an emergency service practice after hours.
Germany requires expats to have health insurance that fulfills its standards. Income-based public health insurance is available to all inhabitants, while the private one is for those earning above a certain level.
Are there international schools in Dusseldorf?
The International School of Dusseldorf's English-language curriculum is widely sought after. Annual tuition at the school is at least about 9,000 euros, with additional costs for enrollment and participation. The International School of Rhine is another excellent option for an international education in Dusseldorf.
When compared to the tuition at other well respected international schools in Germany, international school in Dusseldorf fees are reasonable. Such costs include:
Course books and materials
the Elementary School's one-to-one iPad program
field trips
the International Baccalaureate (IB) program
regular IB examination fees
learning support
assistance for English as an Additional Language learners
assistance for grade 12 graduation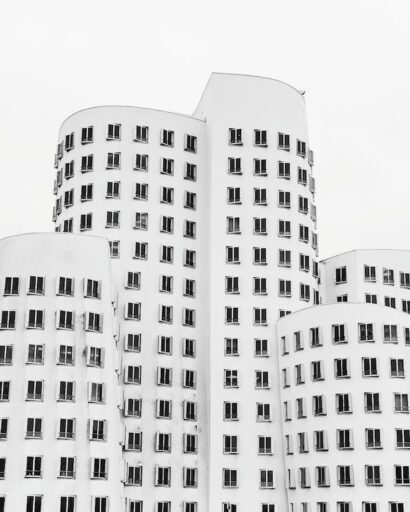 Banking in Dusseldorf for foreigners
Deutsche Bank and Commerzbank are among the main retail banking institutions in Dusseldorf. For standard financial services, you can also turn to the Postbank. While there are many financial institutions available to expats, just a few are ideally suited to those who speak English as a second language.
Expats in Dusseldorf must have a local bank account in order to take part in the day-to-day activities of life there. It is possible for expats and non-residents to open bank accounts with German financial institutions prior to obtaining Permanent Resident status. Expats have their pick of many respectable financial institutions, some of which even provide mobile banking services to make things like salary depositing and budgeting easier.
The costs associated with banking in Dusseldorf might range from institution to institution and account to account. Some banks will not charge you anything to use an ATM with your Visa card at any location in the world. Expats should shop around for a suitable bank by comparing their costs and the services they provide, like priority banking.
Where to live in Dusseldorf
Some of the best places to live in Dusseldorf for foreigners include:
Pempelfort is a hip and happening area full with locals and internationals alike. It has several different dining options, coffee shops, and cultural events. The proximity to the city center and decent public transportation connections make it a convenient alternative.
Located on the Rhine's eastern bank, Oberkassel is a posh area beloved for its tree-lined streets, quaint cafes, and access to green spaces. In addition to the tranquil environment, international schools are a major draw for expat families.
Golzheim is a residential district that features a wide range of dwellings, from apartments to single-family homes. It is well-known for its proximity to the Rhine River and its abundance of greenery.
Media Harbor (Medienhafen) is a hip and happening neighborhood with eye-catching buildings and a lively bar and club scene. Media professionals, designers, and others in the creative industries often relocate there. There are many high-end apartments in the area, and many of them have water views.
Kaiserswerth, a historic and charming neighborhood with a quaint, townlike atmosphere. It has a variety of accommodation alternatives. Families will find the area to be rather desirable.
Düsseltal, number six on the list, is a residential neighborhood that is serene and ideal for expats looking to settle down. It has convenient access to the heart of the city and a broad range of modern conveniences.
City center, or Stadtmitte, is a busy region of Düsseldorf that includes both residential and business buildings. For individuals who make their living in the city or simply prefer living in the heart of the action, this is an ideal spot.
South of the downtown area, in a neighborhood called Unterbilk, you'll find a vibrant community with plenty of services and conveniences. The neighborhood is well-known for its cultural variety and hip eateries.
Living in Dusseldorf pros and cons
Benefits:
Economic prospects: Düsseldorf is a recognized economic powerhouse with abundant career and business prospects. There are many multinational firms, which makes it a good place to work.
Quality of Life: Düsseldorf regularly excels in this area. It has clean streets, efficient public services, and well-maintained infrastructure.
Cultural Diversity: Düsseldorf is both diverse and multicultural, with a large expatriate community. Restaurants, festivals, and cultural events showcase the city's variety.
Culture: The city has a diverse cultural environment, including museums, theaters, and galleries. Fashion, arts, and design are also prominent.
Education: Proven schools and universities make Düsseldorf a great choice for families. Expat children can attend several foreign schools in the city.
Transport: The city boasts an effective public transit system, including trams, buses, and the U-Bahn. Central European position makes it easier to reach other major European cities.
Green Spaces: Düsseldorf offers numerous parks and green spaces for outdoor activity and leisure.
Disadvantages
Living cost: The cost of living in Düsseldorf is high, albeit it's not quite as costly as in other major German cities like Munich or Frankfurt. Housing is especially costly.
Weather: Düsseldorf has moody, changeable weather, with frequent rain and gray skies. Short summers and frigid winters.
Housing hurdle: Finding inexpensive and acceptable homes in major city regions provide a challenge. Housing is generally in short supply.
Language barrier: Although many locals speak English, notably in business and expat circles, the official language is German. Daily life benefits from linguistic proficiency.
Traffic Congestion: The city can encounter traffic jams, particularly during rush hours. Public transit is often faster.
Lack of Nature: Düsseldorf is not noted for its natural beauty, despite having parks and green spaces. If you like rural scenery, this city may not be for you.
Living in Frankfurt or Dusseldorf – which is better?
Even though Dusseldorf has a higher safety index than Frankfurt, both cities are secure options for residents. The quality of life index is greater in Dusseldorf than in Frankfurt overall at a lower cost. Rents in Dusseldorf are roughly 21% lower than Berlin as well.
Nevertheless, do not forget that living in Frankfurt and Dusseldorf are costly versus certain other German cities.
Frankfurt is the financial industry capital of Germany, so it is a top destination for financial jobs. Dusseldorf has more job openings in media, consultancy, and fintech.
Dusseldorf is more walkable and peaceful than Frankfurt as the latter has more people and cultural activities.
Dusseldorf residence permit
To legally dwell in Dusseldorf, foreign nationals require a residency permit. How an expat goes about getting a residence permit change based on their country of origin. EU citizens have fewer regulatory hurdles to jump through to obtain a residence permit than inhabitants of other nations.
Within two weeks after arrival, foreign nationals who want to remain in Dusseldorf for longer than three months must register with the local registration office (Einwohnermeldeamt).
Pained by financial indecision? Want to invest with Adam?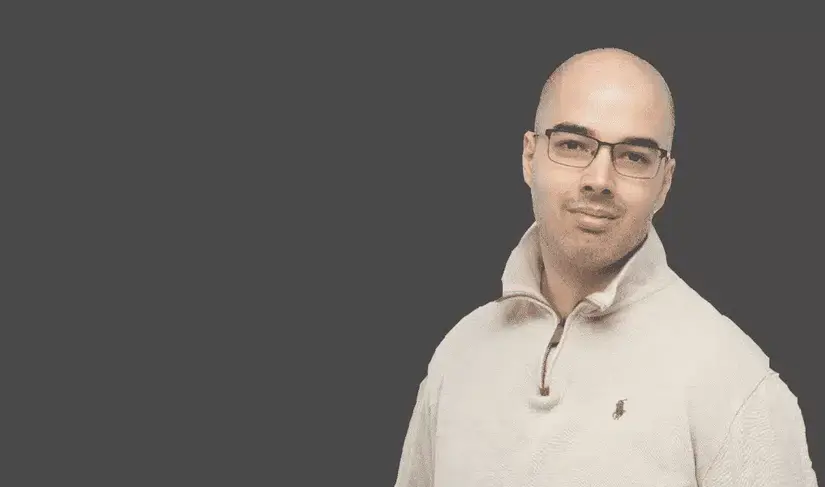 Adam is an internationally recognised author on financial matters, with over 694.5 million answer views on Quora.com, a widely sold book on Amazon, and a contributor on Forbes.