Expats living in Hamburg Germany enjoy a high quality of life with access to excellent healthcare, education, and efficient public transportation. The city's diverse neighborhoods cater to various lifestyles, making it an attractive destination for foreigners seeking a vibrant and welcoming environment.
If you want to invest as an expat or high-net-worth individual, which is what i specialize in, you can email me (advice@adamfayed.com) or use WhatsApp (+44-7393-450-837).
Is Hamburg a good place to live?
Hamburg weather
Spring in Hamburg is characterized by a gradual warming trend; while March might still be rather frigid, the month of May ushers in much milder and pleasant weather. Hamburg's summers are mostly pleasant and temperate, though occasional heat waves can raise temperatures. The summer months receive about the same amount of precipitation as the rest of the year.
Temperatures in Hamburg fall progressively throughout the season of autumn. Though September is often pleasant, it can get quite chilly as November approaches. Hamburg has chilly, wet winters, but they are short. In the winter, clouds and rain are constant companions.
Hamburg population
According to Macrotrends, the population in Hamburg is roughly 1.8 million currently.
Is Hamburg safe?
Both visitors and permanent inhabitants can feel safe in Hamburg. The city's well-organized police force contributes to its low to moderate crime rates. Life in Hamburg is somewhat normal, and its citizens enjoy a high standard of living as a result.
The residents are recognized for their friendly and hospitable disposition, taking pride in their city's heritage. While there are no significant safety issues in Hamburg, foreigners should be on guard, especially in busy locations where pick-pocketing is a possibility.
It's possible that families and solitary visitors should avoid staying in some of the cheaper hotels and staying in particular neighborhoods around Hamburg Hauptbahnhof.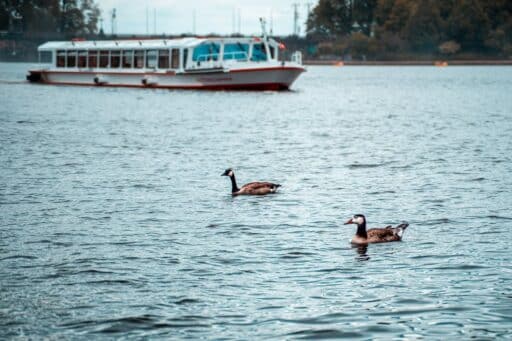 Is Hamburg expensive to live in?
Family size, geography, and lifestyle affect the cost of living in Hamburg. A single person can budget 1,010 euros per month, while a family of four can expect 3,489 euros without rent. Hamburg's living costs are higher than about 67% of Western European and 68% of worldwide cities.
One-bedroom apartments in the city center cost 996 euros a month, while those outside the center cost 760 euros. The average monthly cost of groceries, transportation, dining out, and amusement is 900 euros.
However, Hamburg's cost of living is cheaper than 50% of other German cities, per estimates.
What is a good salary in Hamburg?
If you're moving to Hamburg, you can anticipate an average monthly net salary after taxes of 3,148 euros. An acceptable monthly net pay is between 3,000 euros and 3,500 euros.
Expat jobs Hamburg
Business development professionals, online marketing managers, Java developers, financial controllers, and IT, finance, and hospitality jobs are in high demand in Hamburg for foreigners.
Hamburg work permits vary in term depending on the type and employment contract. Most foreign nationals need a two-year residence permit for employment, with the option to extend.
For EU Blue Card holders, the permission is valid for four years. Citizens of EU/EEA nations and Switzerland can freely move in Germany without a residence permit. Non-EU students can work 120 or 240 half days per year without a work permit. Residence permits last as long as employment contracts.
Getting around in Hamburg
Hamburg's extensive public transit system includes subways, light rails, buses, and ferries. The Hamburg Public Transport Association, or HVV, supervises this sophisticated system, cooperating with roughly 30 transport companies to produce a complete array of fast transit, regional transport, bus, and ship services inside and around Hamburg.
Connecting Hamburg to its neighbors are nine different regional rail services and four different underground U-Bahn lines. There are also six S-Bahn suburban lines. The city provides subways, light rail, commuter trains, carpools, taxis, and senior and disabled services.
Most of the day, trains and buses run at 20-minute intervals, then 30–40 minutes in the evening. Peak hours see trains every 5 minutes and most buses every 10 minutes.
Single, daily, and weekly passes are all available at HVV ticket machines, as well as tickets good for unlimited rides on buses, trains, and ferries. Monthly or yearly passes are the best deals for travelers who take the train frequently.
Driving in Hamburg for foreigners
Foreign drivers can drive in Hamburg, but their licenses must meet certain requirements. For instance, most EU/EEA countries don't require foreign driver's license transfers except for professional licenses. Your EU/EEA domestic driving permit allows you to drive in Hamburg until it expires.
Non-EU/EEA drivers can drive in Hamburg for six months. After this period, your international driver's license may be transferable to a German one, depending on the originating country.
Theoretical, practical, and health tests required for legal driving in Hamburg may be waived for foreign state-issued driving permits. A German driving permit is still required, but the process is simplified. Exemptions from these standards in the US, Canada, and Australia depend on the federal state, province, or territory where the license was issued.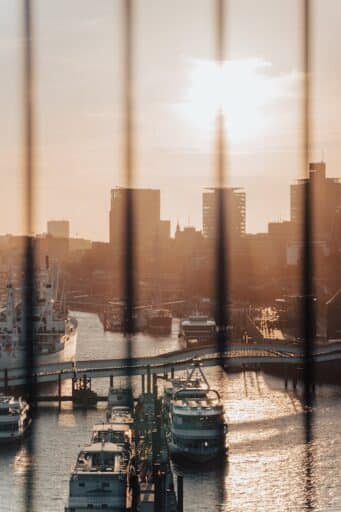 Healthcare in Hamburg
Most Germans use Gesetzliche Krankenversicherung (GKV), the country's mandatory health insurance program. Public healthcare is available to non-citizens, and is often the best option for things like ordinary colds and flu rather than life-threatening situations or major operations. There may be long wait periods, but public hospitals in Hamburg have modern facilities and trained staff.
Although private hospitals can be more costly, they provide faster service and a higher level of individual attention than their public counterparts.
More than 35 hospitals and specialist medical institutions provide round-the-clock medical services in Hamburg, which makes the city a hub for dependable medical care.
Where to live in Hamburg
Hamburg, a dynamic city, is home to a variety of neighborhoods and districts, each offering a distinct living experience. The best places to live in Hamburg largely hinges on your personal preferences, lifestyle, and priorities.
Below, you'll find some sought-after neighborhoods and districts in the German city:
HafenCity: This contemporary waterfront district is celebrated for its modern architectural wonders, cultural amenities, and upscale living. It presents a blend of residential, commercial, and recreational spaces.
Eimsbüttel: Eimsbüttel is a diverse and fashionable neighborhood boasting a mix of both historical and contemporary structures. It's renowned for its vibrant cultural scene, lush parks, and proximity to the city center.
Altona: Altona is a multifaceted area with a strong community spirit. It showcases a combination of historic and modern edifices, along with excellent shopping, dining, and cultural opportunities.
Ottensen: A lively and trendy part of Altona, Ottensen is famed for its boutiques, cafes, and bustling nightlife. It's particularly appealing to young professionals and creative individuals.
Winterhude: Winterhude stands as a tranquil and upscale district characterized by picturesque Alster lakes, serene parks, and splendid architecture. It offers a serene residential environment with a laid-back ambiance.
Sternschanze: A fashionable neighborhood, Sternschanze is a preferred choice among young professionals and artists. It's recognized for its eclectic mix of bars, clubs, and unique shops.
Blankenese: Situated along the Elbe River, Blankenese is an idyllic and upscale district that boasts stunning river vistas and exudes a small-town charm.
St. Georg: St. Georg is centrally located, close to Hamburg's main train station. It's celebrated for its multicultural ambiance and an array of diverse dining options.
Harvestehude: Another upscale district, Harvestehude offers refined living and a serene atmosphere. It's particularly popular among families and professionals.
Bergedorf: Situated to the east of Hamburg's city center, Bergedorf provides a suburban feel characterized by historical allure and easy access to nature.
Real estate market Hamburg
Hamburg's real estate market is highly competitive due to rising property prices and rental rates. The city center apartment price per square meter is around 8,071 euros. Outside the city center, apartments cost 5,280 euros per square meter.
Foreign ownership of real estate in Hamburg and Germany is unrestricted. Foreigners can buy, sell, and rent property without restrictions.
Private banking in Hamburg
A variety of banking options are accessible in Hamburg, from small regional banks to large multinational corporations. Expats in Hamburg can choose between traditional branch banking and online banking. Branch-based banks maintain physical subsidiaries where customers can engage with bank workers in person, while direct banks operate solely online, allowing for account establishment and management via digital means.
Hamburg bank accounts require identity and evidence of domicile. During account setup, the bank will require a valid ID card or passport, a registration certificate confirming your German residence, and, in some cases, a pay statement from your employer.
There are many different kinds of banks in Germany, so you can pick one that suits your specific needs and tastes.
For instance, private banks are often chosen by those in need of a trustworthy place to open and maintain bank accounts. Savings accounts with attractive interest rates and investment solutions designed to help your wealth increase over time are just two of the many offerings provided by these banks.
Some banks offer fee-free bank accounts under specific conditions, while others charge account maintenance. You should ask different banks about their account kinds and costs to compare and choose the best one.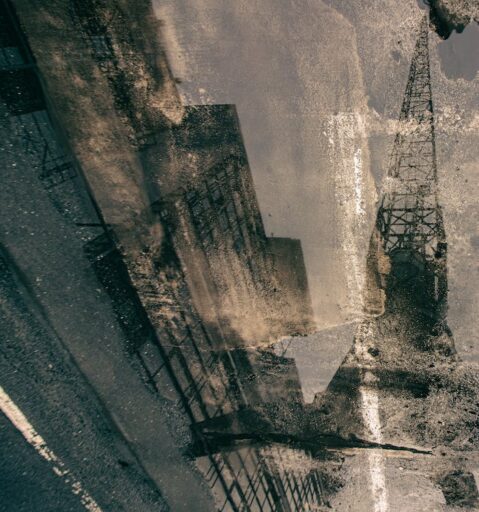 Are there international schools in Hamburg?
The International School of Hamburg is only one of many excellent international schools available to expat families in Hamburg.
Different foreign schools have different admission requirements. Students may have to take English and math placement tests. Admission procedures differ by age and school. Parents can start the admissions process by filling out the entrance form on the school's website or by calling or emailing the admissions team.
International schools in Hamburg charge different tuition rates depending on the school and level. For instance, the International School of Hamburg charges about 12,000 euros for kindergarten 1 and more than 23,000 euros for Grade 12. For grades 1-12 students, an 8,500 euro non-refundable campus development cost can be paid over two years, according to the International Schools Database.
Living in Hamburg pros and cons
What are the benefits of moving to Hamburg?
Cultural Diversity: Hamburg's cultural landscape is rich and varied because of the city's diversified population and international focus. There is an abundance of cultural activities, foods from all over the world, and languages you may learn.
Economic Opportunities: As a major economic hub in Germany, Hamburg opens doors to a wide array of job prospects across various sectors, including the maritime, media, and trade industries.
Education: The city is an excellent location for scholars and students due to the presence of multiple top-tier educational establishments.
Quality of Life: Hamburg consistently ranks among the leaders in terms of living standards. The city boasts exceptional healthcare, efficient public transportation, and a strong commitment to environmental sustainability, enhancing the overall living experience.
Cultural Attractions: Hamburg enchants residents and visitors alike with its wealth of cultural wonders, from theaters and museums to galleries, all within a vibrant music and arts scene.
Green Spaces: The city offers resplendent natural havens, including the scenic Alster lakes and the enchanting Planten un Blomen botanical garden, providing abundant spaces for outdoor leisure.
Port City Charm: Hamburg's historic port area contributes to the city's distinctive and enchanting character, offering captivating waterfront vistas and engaging activities.
What about the disadvantages?
Cost of Living: The cost of living in Hamburg, notably housing expenses, can be relatively high. Finding affordable accommodations can prove challenging, and rental prices may strain budgets.
Weather: Hamburg is renowned for its relatively frequent rainfall and overcast skies, potentially disappointing those with a preference for sunnier climes.
Traffic Congestion: Like many metropolises, Hamburg contends with traffic congestion, particularly during peak hours. While public transportation remains efficient, commuters may still encounter occasional delays.
Competition for Jobs: While Hamburg teems with employment prospects, the city's desirability also engenders a competitive job market, necessitating persistent efforts to secure employment.
Language Barrier: While English holds sway, especially in professional contexts, a basic understanding of German proves advantageous for day-to-day interactions and navigating daily life.
Tourist Crowds: Popular tourist areas in Hamburg can become crowded during peak seasons, potentially affecting the serenity of some neighborhoods.
How to get residency in Hamburg
Anyone moving to Hamburg must register their address within three months of arrival to establish legal residency in Germany. Possession of a valid residence certificate is required for many everyday activities like opening a checking account or signing a cell phone contract.
A residence permit is essential for long stays in Hamburg. Contact the immigration office in your area to begin the application process or to update your existing paperwork.
The Hamburg Welcome Center is the central location for registration and residence permit applications for doctoral researchers linked with universities in the city. In addition, the Hamburg Research Academy provides broad services to researchers with employment contracts at Hamburg's research institutions and an annual income of at least 40,560 euros.
Student visa applications require the necessary papers as well. Application form, passport with biometric photo, residence certificate, health insurance proof, financial resources proof, and university enrollment certificate are typical. It is also possible to submit an appointment request electronically by following the steps outlined in an online guide provided by several regional departments of foreign affairs.
Making an appointment with the district immigration office in your area is mandatory in order to apply for a residence permit. You can schedule your appointment using the online service Residence Permit Hamburg.
An Electronic Residence Permit card is ordered after the Hamburg Welcome Center reviews your residence permit application and receives all relevant documentation. Cards usually arrive in 3-4 weeks. You'll receive a letter to pick up the card at the Center when it's ready.
Pained by financial indecision? Want to invest with Adam?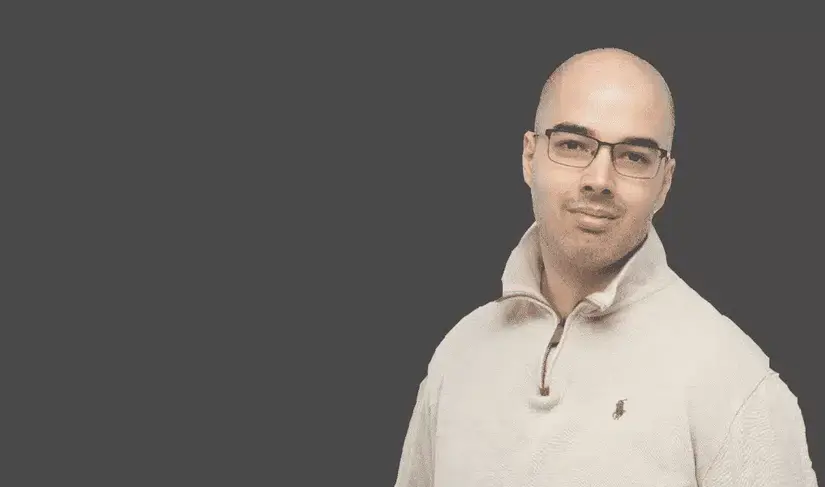 Adam is an internationally recognised author on financial matters, with over 693.5 million answer views on Quora.com, a widely sold book on Amazon, and a contributor on Forbes.