Guide to International Adoption – that will be the topic of today's article.
If you are looking to invest as an expat or high-net-worth individual, which is what I specialize in, you can email me (advice@adamfayed.com) or WhatsApp (+44-7393-450-837).
Introduction
There can be different reasons for adoption, which differ for each set of parents. However, the result is the same, i.e., bringing a lovely child into your home.
You might already be familiar with the process of adopting a child in your country.
You go to an orphanage, choose the child you wish to adopt, complete the paperwork, and bring them home.
However, you may not have heard of International Adoption.
What is International Adoption?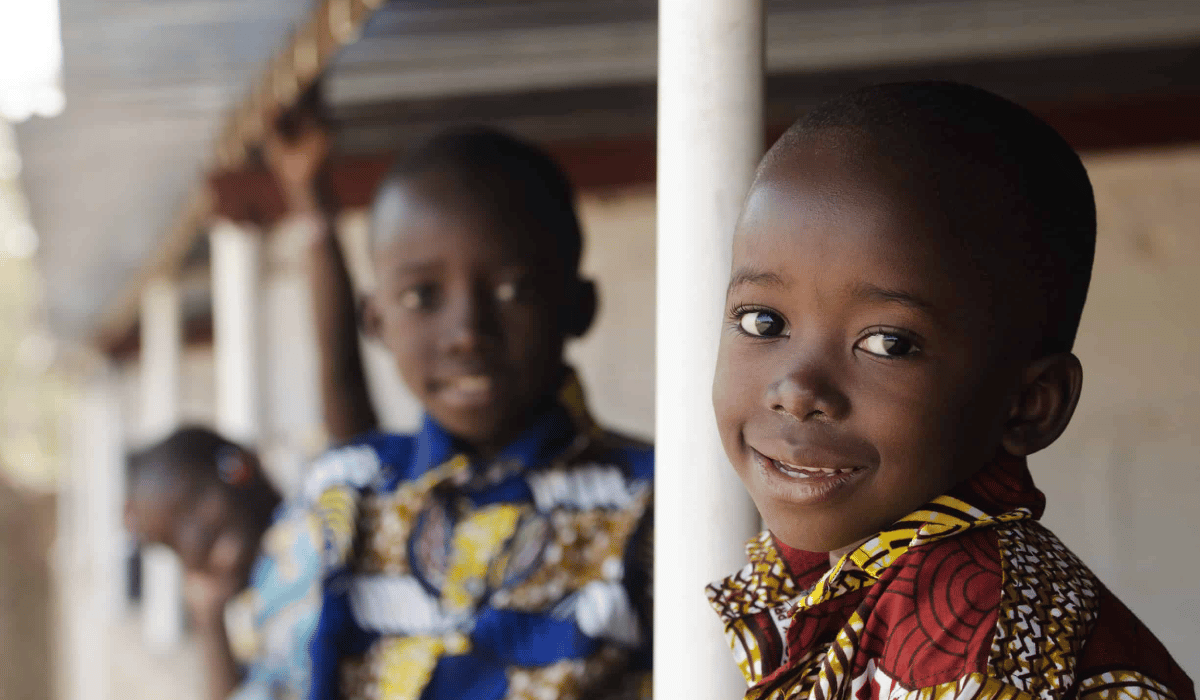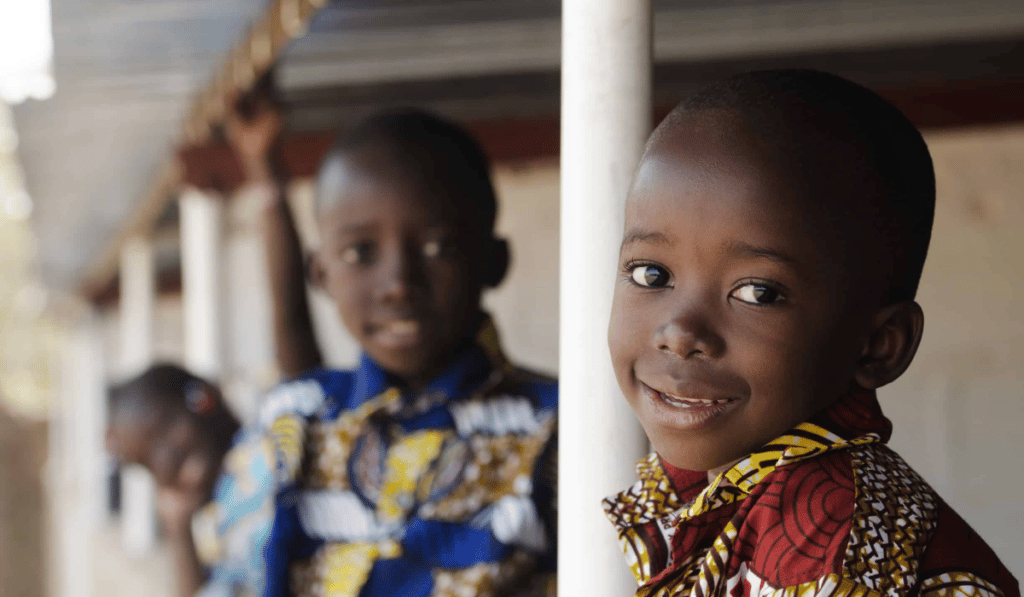 International Adoption, also called Intercountry Adoption, is what the name itself suggests. You adopt a child in a country other than yours and bring them to your country.
Unlike the traditional adoption method, this can be rather troublesome and time taking.
If you are preparing for international adoption, be prepared for:
— A lot of paperwork
— Long waiting periods
— Different types of documents
— Varied requirements
This makes it extremely hard for most people to adopt a child from any other country.
By hard, we refer to the process being hard and don't mean that it is impossible.
People with no knowledge of the topic whatsoever find it much more difficult than those who know.
To help individuals with zero knowledge, we are going to discuss the important information in this guide.
This would be an article with in-depth information on the topic, i.e., international adoption.
Before getting into the actual details, let us focus more on a few general details related to the topic.
Why do people adopt?
As said at the beginning of this article, there are varied reasons why people want to adopt.
These reasons may be dependent on the adopted parents or the adopted child.
Let us see some of the most common reasons for anyone to adopt a child.
The main reason why people want to adopt is that they cannot have children of their own. This can either be because of infertility or same-sex marriages.
Another reason is when parents have to experience the loss of their child. For example, some people lose their biological children during childbirth.
Such people become afraid to try to have a child of their own again. The horrors faced by such people can be unimaginable.
These types of people also opt for adoption to fulfil their wish of having a child.
Some people, even while being parents, want to provide a better life for another child.
This is a common reason to adopt among expats who wish to adopt in the country they live in.
There are some rare situations in which some parents opt for adoption. Among those, one main circumstance is when they want to help someone.
Not everyone who becomes pregnant can be able to raise their child on their own.
This happens in different situations such as underage pregnancy, financial difficulties, etc.
Helping people of similar conditions can be another objective among a few people.
Some people may want to help friends or relatives finding it hard to raise a child.
Very rarely, some people wish to focus on the increasing population and avoid having children of their own. They too adopt.
International adoption is common among the following types of people.
• Those who want to raise a child belonging to a different culture.
• Those who are looking to adopt because of age-related problems. Not being able to conceive.
• Those who do not want to get involved with their child's birth parents.
• Those who are prepared to adopt because of an uncertain medical history.
• Those who are okay with more predictable waiting periods and adoption costs.
• Those with children of relatives abroad, which children have deceased parents.
Adoption is amazing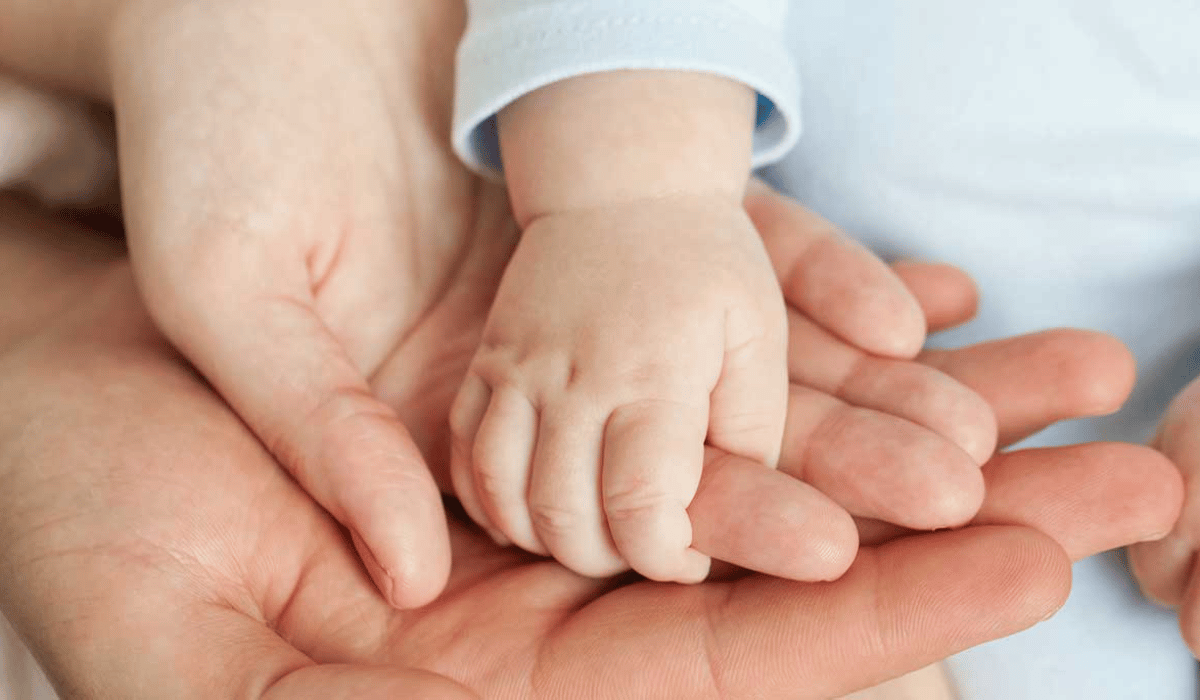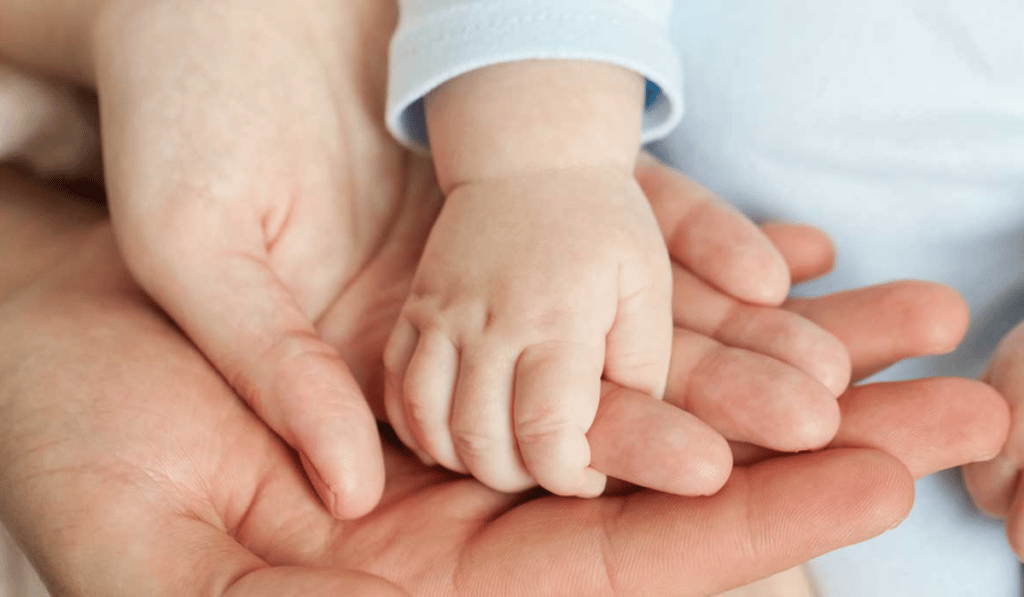 Parenting comes along with a unique set of challenges and a distinctive feeling of joy.
Becoming the parent of an internationally adopted child is no exception to getting the same feeling. Even with the challenges.
Get in touch with the families who have already adopted from abroad.
Seek advice from their experiences of adopting a child internationally. You might also understand the level of happiness their international adoption has brought.
This will allow you to be assured whether adoption is for you and your partner.
Even with some strenuous problems, you will get to have a child who'll bring a lot of joy into your life.
What does the adopted child think?
Adoption means bringing a lovely human being into your home. It is not like you are going to a pet shop and buying a goldfish or a songbird.
Children have feelings, and they can experience emotional difficulties during adoption.
Sometimes a child would feel that adoption is the best thing that ever happened to them.
Even in such times, it's essential to be aware of the emotions they might experience.
Particularly because of the international adoption that will happen or already happened.
Adopted children get along well, given the right amount of time, patience and attention.
During their early years, children develop trust and attachment with the adults who care for them.
If it doesn't happen, it takes longer for them to build that trust and reciprocate love.
After getting old, adoptees experience thoughts of rejection or abandonment by their birth parents.
They'll wonder about the reason why they were adopted in the first place.
This makes grief become a common emotion for adopted children.
If the adoptive family is way too happy, then the adoptee experiences guilt for their feelings of grief.
Besides these, adoptees could react to their loss with anger, depression, anxiety, or fear.
These feelings can occur irrespective of the stages of an adopted child's life.
However, they occur especially during particularly emotional phases of life. Such as the birth of a biological child to the adoptive parents or the death of a parent who adopted them.
Adopted children may also develop identity issues or self-esteem issues. This mostly happens as they reach adolescence.
The following aspects can further confuse an adopted child who is nearing their teenage.
— Questions regarding their biological family
— Whereabouts of their birth parents
— Whether or not the child resembles their birth parents or adoptive parents
— Where they stand in terms of education, society, culture, etc.
Always be attentive to your adopted child's emotional needs. You should be even more attentive when the adopted individual is an adolescent.
If an emotional problem persists, don't hesitate to seek help from a psychologist or psychiatrist. Don't let your adopted child feel that he or she is being taken to a doctor because they are different.
Assure them that you are trying to do whatever's best for their well-being.
When the child is of another ethnicity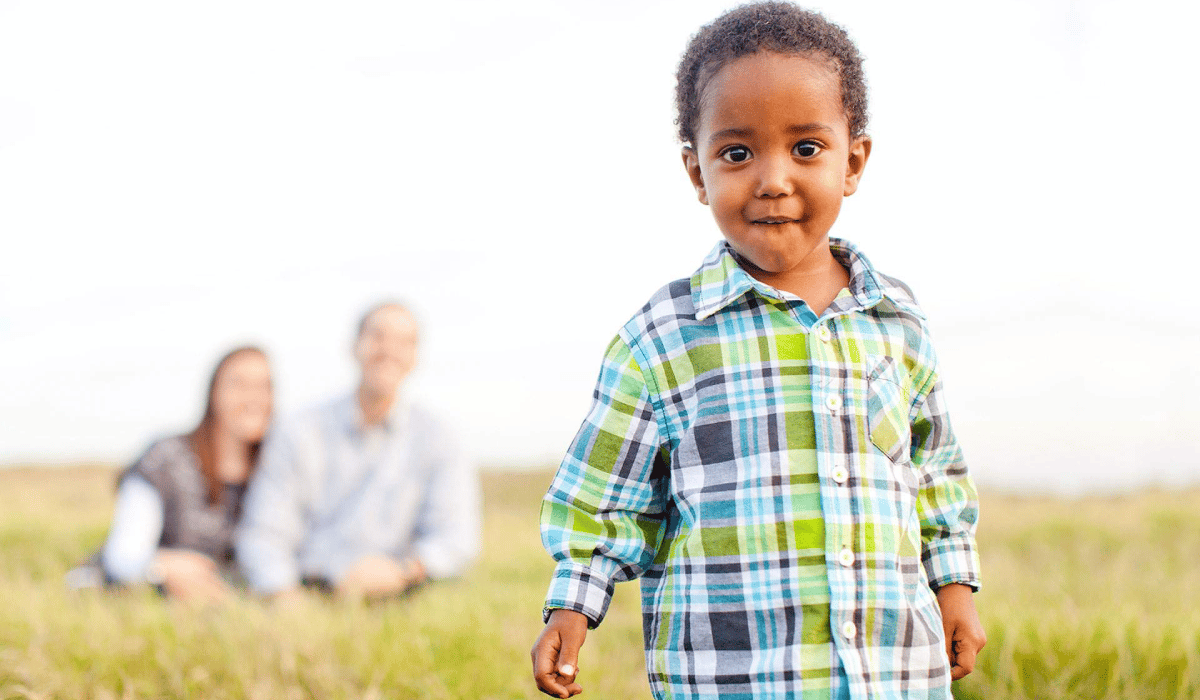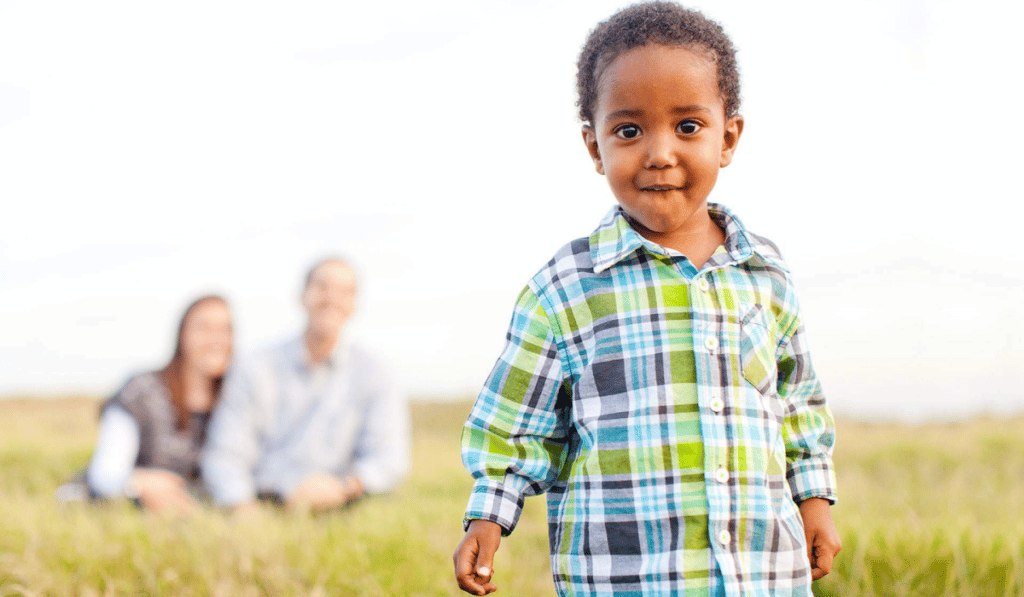 When adopting a child from another country, the adoptive family will be considered a transracial or a cross-cultural family.
Transracially adopted children handle the adoption scenario and identity issues better than others.
This is because they know that they aren't the same as everyone else around them.
This experience might differ from person to person (adopted child).
Anyhow, transracially adopted children get along with their parents' ethnicity more than theirs.
The Hague Adoption Convention
The "Hague Adoption Convention" stands for Hague Convention on Protection of Children and Co-operation in Respect of Intercountry Adoption.
This is an international convention that deals with:
• International adoption
• Child laundering
• Child trafficking
This is an effort to safeguard those involved from corruption, abuses, and exploitation.
Oftentimes, such crimes are associated with international adoption.
The Convention is considered important because it provides a formal international and intergovernmental recognition of intercountry adoption.
This is to make sure that adoptions under the Convention are recognized in the member countries.
The prologue to the Convention states made by the Hague Adoption Convention is as follows:
Intercountry adoptions are allowed to be done in the best interests of the child.
This should also focus on respect for his or her fundamental rights while preventing:
• The abduction of a child
• The sale of a child
• Trafficking in children
Every state should take necessary measures to make sure the child to remains with the adoptive parent or their family.
The primary objectives of the Hague Adoption Convention are as follows.
It ensures that intercountry adoptions happen with the best interests of the child in mind.
There must also be respect for his or her fundamental rights as per international law.
It also establishes cooperation amongst Contracting States to oversee whether those safeguards are followed.
This is expected to prevent the abduction, sale, or trafficking of children.
To safeguard the recognition in Contracting States for the adoptions made abiding by the Convention.
Furthermore, only the countries that are members of the Hague Adoption Convention allow international adoption.
Around 99 countries have given their formal consent to this convention. Some countries signed the convention but did not give their formal consent.
A few examples of those who didn't ratify are South Korea, Nepal, and Russia.
The countries that didn't ratify this convention don't allow international adoption. This applies to foreign adoption of their country's children or adopting a foreign child.
Process for International Adoption
The actual process and requirements to begin the international adoption will vary depending on the country of the adoptive parent(s).
For instance, most countries require prospective adoptive parents to first get approval before adopting.
Whereas in some others, the approval can only be obtained afterwards.
Oftentimes, the term "orphan" is used to describe a child whose biological parents have consented to an adoption.
In some countries, orphanages as described as nurseries or children's homes.
This is because those children's parents haven't provided consent for the adoption of their children.
It is, rarely, common for a parent to put a child in a nursery on a temporary basis.
This is when they deal with financial or work problems. They might have wished for their child to benefit from the educational opportunities in the orphanage/nursery.
As orphanages and nurseries provide education, they function similarly to subsidized boarding schools.
Potential parents of international adoptees wait for a referral. This means they should wait until one of the biological parents consents to the adoption.
One of the main reasons for the slow process of adopting a child is because of the demand exceeding the availability.
Nowadays, the tables have turned in an interesting way. International adoption is becoming more about finding children for parents from developed nations.
Rather than that, international adoption should be more about finding homes for children.
This isn't something we say, but instead, it is said by advisors of child protection.
Some advisors argue that the children should be taken back by their biological families.
However, those who support the statement are not in denial of international adoption as well.
Considering their advice, it would be better if the biological parents took back their children.
The governments can help with this situation play offering financial aid to the families.
Especially the families who don't have enough financial resources to take care of their children and leave them at orphanages.
The basic first stage of the process is selecting a licensed adoption agency or attorney to work with. This is often the first common stage in countries such as the United States.
You may come across an agency or attorney who works with different countries at a single time. However, some others only focus on a single country at a time.
As per the rules of the Hague Adoption Convention, the adoption agency or attorney must be accredited by the government.
This applies when the adoptee's country is also a participant in the Hague Convention.
If the country isn't a participant, then the rules of the Hague do not come into effect.
In such circumstances, applicable laws of the child's and adoptive parent(s)' countries are to be followed.
A file is needed, which contains substantial information about the potential adoptive parents. This is as per the requirements in the child's country.
Basically, the dossier should include the following information (in most countries).
— Financial information
— Background check
— Fingerprints
— A home study review, which is to be provided by a social worker
— Health report from the adoptive parents
— Other supporting information
To remind you again, requirements will differ from country to country. they might also differ from region to region in large countries such as Russia.
Once finished, the dossier must be submitted to the relevant authorities in the adoptee's country for review.
After the file with documents is reviewed and the potential parents are approved for adoption.
They get matched to an eligible child in some countries.
However, in some countries like India, matching a child to the prospective parents doesn't happen.
The parent(s) is provided with information about the child, such as age, gender, health history, etc.
This is called a referral.
Travel date-related information is usually provided at a later time in most countries.
However, some countries provide a travel date during the referral.
This is to inform the parents when they have to travel to meet the child. You may also be needed to sign any additional paperwork required to accept the referral.
Certain countries, like Kazakhstan, don't allow referrals until the adoptive parent travels to their country on their first trip.
This is called blind referral.
Based on the country, the parents may have to travel overseas more than once. This is so that they can complete the associated legal process.
In some situations, a child is escorted to the adoptive parents' home country. So, the prospective parents don't have to travel to the country of their adopted child.
Generally, there'll be many requirements after this stage, which include paperwork.
This is to make the child a legal citizen in the adoptive parents' country. There could also be some paperwork related to re-adoption.
Furthermore, follow-up visits from a social worker may be necessary. This might also be called post-placement visits in some countries.
Sometimes the adoption agency used by the adoptive parents is responsible for these visits.
Otherwise, the laws of the country from which the child was adopted necessitate these visits.
In some countries, citizenship is granted to adopted children when at least one adoptive parent is a citizen of that country.
The same applies to the U.S. as per the Child Citizenship Act of 2000.
Policies
The policies for adoption vary widely from country to country. Certain factors determine whether or not parents are eligible for adoption. Some of them are:
— Age
— Financial status
— Educational level
— Marital status and history
— Number of dependent children(living with the adoptive parents)
— Sexual orientation
— Psychological health
— Ancestry
Aspects like the adoptee's age and adoption-related fees are also different for each country.
Every country has its own rules and requirements when it comes to adoption.
Furthermore, there can be rules that vary within each state, province, or region in a single country. For example, the U.S.
A country, oftentimes, a specific part of a country, has its rules on what is shared and how it is shared. This refers to information such as a picture of the child, the child's health, etc.
As said earlier, some countries require a parent to travel to bring the child home. Whereas some countries escort the child to the adoptive parents' home country.
Countries with the highest number of adoptees and adoptive parents
According to the stats obtained in 2019, countries that have a higher number of adoptees are:
• China
• Ukraine
• Colombia
• India
• South Korea
• Bulgaria
• Haiti
• Nigeria
Based on some old reports, China was the leading country with the highest number of adoptees.
On the other hand, adoptive parents were mostly from countries such as follows.
• United States
• France
• Spain
• Canada
• Italy
• Netherlands
• Sweden
• Norway
• Denmark
• Australia
These are the countries based on what we've researched and the actual data might differ. The data might also get outdated depending on countries being added or getting removed from these lists.
Local Adoption VS. International Adoption
Some people often get confused between local adoption and intercountry adoption. If you fall into the category of those people, then this section is for you.
We will now consider the ways in which international adoption varies from local adoption.
First, International adoption doesn't have too much of a variation when it comes to the costs. What you expect the costs to be will be a little bit more or less what it'll be. No huge variations.
Domestic adoption comes with variable costs related to the adoption.
Nevertheless, it might cost a lot in the form of travel costs with international adoption.
Information such as medical reports or the child's details can easily be accessed in local adoption. You may not get hold of a lot of information while choosing intercountry adoption.
When adopted locally, there is a good chance for you to come across the biological parents.
You can avoid this situation with international adoption. This is because there is no chance to cross paths with biological parents.
Finally, the child might need some extra attention and care during an international adoption.
This can be because of culture shock, language barriers, different ethnicities, etc., among other factors.
Bottom Line
Over the last few years, international adoptions have significantly decreased in many countries.
Even though the adoption process itself is hard and complicated, it is worth all the effort and time.
We highly recommend you do some extensive research before actually going ahead with international adoption.
This research should include the adoptee's country-related information.
Some beneficial information has been provided on the Adoption Voices website.
This is particularly beneficial for people who wish to adopt internationally from the U.S.
Remember the fact that you will be taking a wonderful child home, who will bring you a lot of happiness.
Treat them with utmost care and they'll respond by showing you some unconditional love.
Pained by financial indecision? Want to invest with Adam?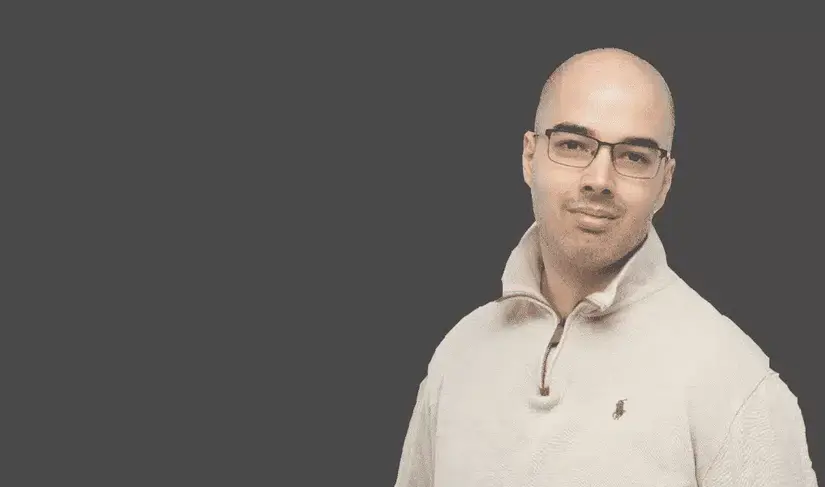 Adam is an internationally recognised author on financial matters, with over 622.8 million answer views on Quora.com, a widely sold book on Amazon, and a contributor on Forbes.