As you contemplate living in Brazil, it would be best to have an idea of what living in there is gonna be. To manage expectation beforehand, try to focus on how much money do you need to live comfortably in Brazil, what are the potential upside and downsides of the transfer, what neighborhoods you can consider, how do you even immigrate to the country, etcetera, etcetera.
If you want to invest as an expat or high-net-worth individual, you can email me (advice@adamfayed.com) or use these contact options.
How to move to Brazil
Those who are on a tourist visa are required to register with the Federal Police within 90 days of entering the country. Foreign nationals planning to stay in Brazil for longer than 90 days need a visa whichever country they came from.
Expats who wish to settle in Brazil permanently and work there can apply for the Permanent Visa (VIPER).
What are the visa categories?
Temporary visas called VITEMs are offered for extended stays in Brazil for a wide range of reasons, including job, education, family reunion, and retirement. Remote workers who want to legally settle in Brazil under the category of digital nomad can apply for this visa type.
Foreigners can apply for immigrant visas if they meet the requirements set forth by family relations, work, adoption, special immigrant categories, or the diversity visa program.
Legally residing in Brazil for at least four years, having strong ties to the country, speaking Portuguese fluently, and being familiar with local culture and history are all requirements for Brazilian citizenship. This can only be conferred to those who have lived in the country continuously for five years.
Dual citizenship is permitted in Brazil as well.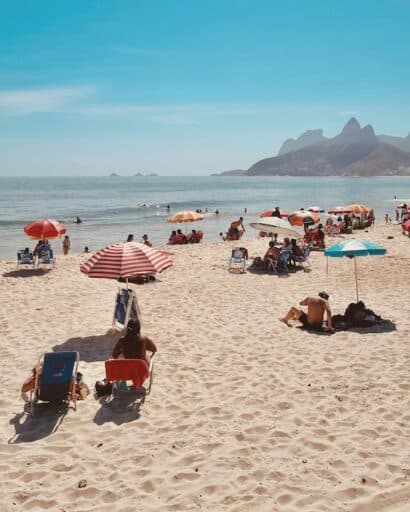 Is Brazil a good place to live?
Banking for expats moving to Brazil
A foreigner can open a bank account in Brazil, but it requires paperwork and bureaucracy. A permanent or temporary residence visa with a validity period of 12 months or more is needed to open a bank account. Brazilian bank accounts require identity paperwork, a taxpayer identification number, proof of residence, and a local address as well.
Having a Portuguese speaker with you is recommended since many bank employees don't speak English.
Many banks operate in Brazil but costs might be unreasonably high, especially for international bank transactions.
In Brazil, the private banking sector is dominated by large banks that issue debentures, run vast corporate and asset management departments, and offer clients tax-free real estate and agricultural products as fixed-income investment choices.
Is Brazil cheap to live?
Housing costs in Brazil range widely from city to city and region to region. You may pay anywhere from roughly $200 to $300 per month for a one-bedroom, and anywhere from $422 to nearly $600 for a three-bedroom.
It's not just accommodation; utilities, transportation, and even leisure activities can all be had for relatively little money in Brazil. A monthly gym membership would run you about $23, while a monthly public transportation pass will run you around $44.
Basic lunch menus in business districts or combo meals at fast food restaurants cost under $10, making eating out in Brazil an affordable option.
Is Brazil safe to live?
Expats should be wary about traveling within Brazil due to the country's very high crime rate, especially in major cities. The majority of crimes in Brazil are random acts of violence, and they normally occur in areas frequented by tourists and packed public transportation. Because smash-and-grabs and carjackings are so widespread, foreigners should hide any valuables they have in their vehicles.
Expats in Brazil's major cities sometimes prefer to rent or buy homes in gated communities with round-the-clock patrols and security guards. Using buses, trains, and subways in Brazil is typically safe, although foreigners should be aware of the potential of pick-pocketing in these busy areas.
Transportation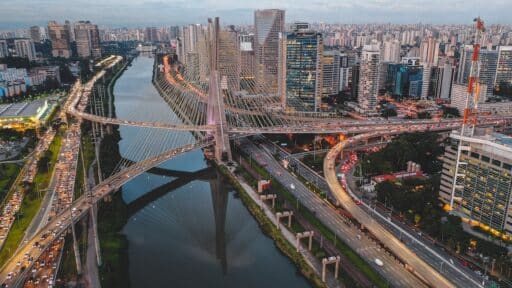 Brazil's transportation infrastructure shows significant regional differences, and the country's national rail network is inadequate. In Brazil, buses are the most common and flexible mode of public transit, with large bus stops connecting the country's major urban hubs. Buses between cities may cost more than air travel, but they are dependable and less expensive overall.
Taxis, buses, and metro systems, as well as domestic and international airports, can be found in Rio de Janeiro and So Paulo. Taxis are a common choice for vacationers since they are both secure and convenient.
Brazil's passenger train alternatives are limited and inefficient compared to the country's widespread usage of buses. Although water taxis and ferries are not widely available throughout Brazil, they play a very important role in certain areas like the Amazon.
In addition, several of Brazil's largest cities encourage and facilitate cycling as a means of transportation by bike-sharing initiatives.
Can foreigners drive in Brazil?
Foreigners can drive in Brazil for 180 days with their native country's license and passport. After 180 days, foreigners must pass tests to get a Brazilian driver's license. Foreign driver's licenses can be used for six months if they have an official translation into Portuguese. For stays over six months, a Brazilian driver's license is required. You must be at least 18 to drive in the country.
The quality of Brazilian roads varies greatly between cities. Brazilian drivers also use turn signals, horns, flashing lights, and hand gestures.
Strict regulations are in place in Brazil regarding driving under the influence of alcohol.
Less experienced drivers may find it difficult to rent a car in Brazil due to the country's poor road maintenance and notoriously reckless local driving.
Are there international schools in Brazil?
There are 37 international schools in Brazil, most of which are located in Sao Paulo and Rio de Janeiro. British, American, and International Baccalaureate (IB) curricula are common at such institutions. Bilingual or trilingual education is available certain foreign schools in Brazil, sometimes led by fluent English speakers with advanced degrees.
Expat children can benefit greatly from these international schools as they allow them to continue their education in a system they are already comfortable with while also making friends who are also adjusting to life in Brazil. In addition, some international schools in Brazil include boarding options for students whose families live outside of Sao Paulo or who frequently travel internationally.
Do you need health insurance in Brazil?
In 2020, the Brazilian government no longer required international visitors to show proof of legitimate health insurance.
Nevertheless, it'll be better to still get insured before you move to Brazil. Comprehensive worldwide medical insurance can be obtained locally in Brazil or abroad. Private health insurance policies in Brazil are more expensive than those in other Latin American nations, and expats may not be satisfied with the quality of private facilities.
What's the weather in Brazil?
A hot, humid tropical climate with year-round rainfall dominates northern Brazil, including the Amazon rainforest. Inland northeastern regions have a semi-arid environment with high temperatures and little rainfall. Tropical savanna climates dominate the central region, with dry seasons from May to September and rainy seasons from October to April.
A humid subtropical climate dominates the southern area of Brazil, including Rio de Janeiro. Hot summers and mild winters characterize this region. Cool winters and mild summers characterize the south.
Summer in Brazil is December–March, and winter is June–September. The El Niño and La Niña events can cause droughts or floods in different sections of the country, affecting its climate.
Brazilian property market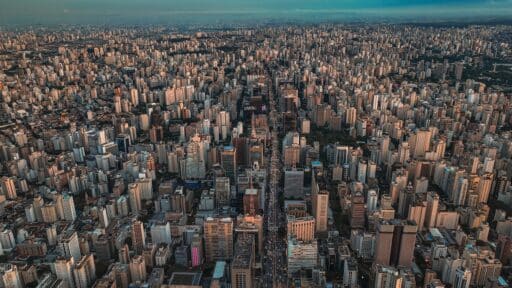 In the first quarter of 2023, new real estate properties in Brazil fell 30% year over year, according to CBIC data. Despite this, property demand and supply have increased, naturally raising prices.
Residential real estate is expected to dominate Brazil's real estate market, which was expected to reach nearly $8 trillion this year. Foreign investors are showing renewed interest in Brazilian real estate, which will boost the housing market. As the Brazilian economy recovers, luxury real estate is projected to rise too.
Job opportunities in Brazil for expats
Expats in Brazil can apply for jobs in a variety of industries, although many are highly qualified and work in skill-short sectors. IT, pharmaceuticals, automotive, construction, oil and gas, and database management are in high demand, while finance and engineering professions are too competitive.
Many expats in Brazil are centered in Sao Paulo and Rio de Janeiro, where many international firms are based.
Teaching English is a good way to start in Brazil, especially for foreigners. However, teaching jobs rarely pay well.
Best places to live in Brazil
The country's great quality of life, beautiful scenery, and dynamic culture attract expats. Below are some city recommendations for places in Brazil to live:
In São Paulo, Brazil's largest metropolis and financial center, expats may enjoy a vibrant cultural scene and countless work options.
Rio de Janeiro lures expats with its beautiful beaches, active nightlife, and cultural attractions.
Expats love Florianopolis for its high quality of life, magnificent beaches, and laid-back lifestyle.
Fortaleza is a sunny city with a thriving economy.
Salvador's rich culture, ancient architecture, and dynamic music scene are attractive.
Curitiba is a well-planned city with a strong economy, good amenities, and efficient public transit.
As Brazil's capital, Brasília has modern architecture, a strong job market, and top colleges.
A developing economy, decent quality of life, and a dynamic cultural scene characterize Porto Alegre.
The seaside town of Recife boasts a rich history, wonderful beaches, and a flourishing economy.
Expats seeking peace and quiet might consider Natal, known for its good quality of life, lovely beaches, and relaxing lifestyle.
Pros and cons of living in Brazil
Living in Brazil offers a mix of advantages and challenges.
Pros:
Vibrant Culture: Brazil is renowned for its lively culture, music, and dance, providing an exciting and engaging atmosphere.
Beautiful Scenery: The country boasts stunning natural landscapes, from pristine beaches to lush rainforests and majestic mountains.
Affordable Cost of Living: Brazil generally offers a more affordable cost of living compared to many other major global cities.
Good Weather: Brazil's tropical climate provides pleasant, warm temperatures throughout the year.
Friendly People: Brazilians are known for their warm hospitality and welcoming nature.
Job Opportunities: Brazil's growing economy presents job opportunities across various industries, particularly in IT, engineering, and pharmaceuticals.
Good Food: Brazilian cuisine is diverse and delicious, catering to a wide range of culinary preferences.
Cons:
High Crime Rate: Brazil grapples with a higher crime rate, particularly in urban areas, necessitating caution and security measures.
Language Barrier: Portuguese is the official language, which can pose communication challenges for expats without proficiency in the language.
Poor Infrastructure: Certain regions of Brazil may suffer from inadequate infrastructure, affecting areas like roads, public transportation, and healthcare facilities.
Cultural Differences: Adjusting to Brazilian customs and social norms can lead to culture shock for some foreigners.
Pollution: Some cities face environmental pollution issues, especially in industrial areas.
Crowding: Brazil's densely populated cities can feel crowded and overwhelming at times.
Lower Quality of Life: In certain aspects, such as healthcare and public services, the quality of life in Brazil may be lower than in other countries.
Pained by financial indecision? Want to invest with Adam?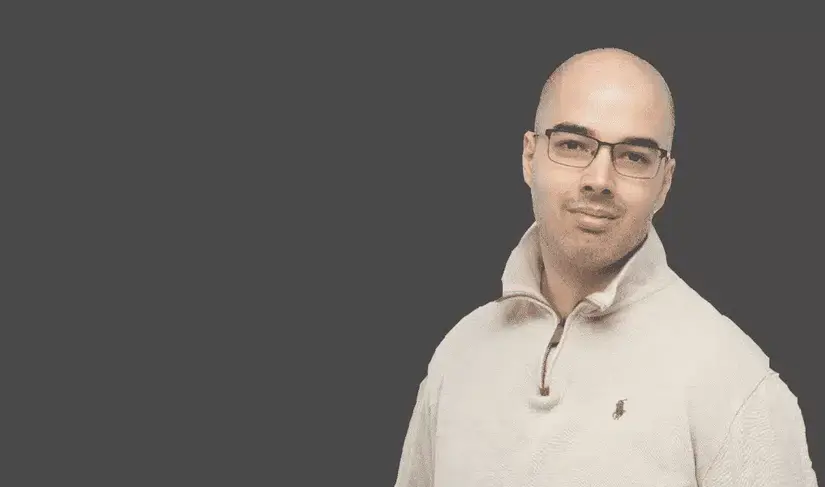 Adam is an internationally recognised author on financial matters, with over 694.5 million answer views on Quora.com, a widely sold book on Amazon, and a contributor on Forbes.