Did you know most of the highly skilled roles in Switzerland are occupied by foreigners?
This country is known to be among one of the favorite destinations for expats all over the world.
There are many reasons for this, such as high standard of living, low crime rates, work-life balance, etc.
Most importantly, the salaries and banking industry are Switzerland's two most prominent things.
However, most people can't easily find a job as an expat in Switzerland because of certain obstacles.
One of the main hurdles the expats face to get a job in Switzerland is the lack of necessary information.
That's why I wanted to shed some light on this topic today and provide all the necessary information for getting a high-paying as an expat.
So, without delay, let us get to our topic for today, i.e., all the vital information related to high-paying expat jobs in Switzerland.
First, let us begin with the details regarding whether or not you can work in Switzerland as an expat.
If you want to invest as an expat or high-net-worth individual, you can email me (advice@adamfayed.com) or use these contact options.
Can You Work in Switzerland?
Although not a member of the EU, Switzerland grants visa-free entry to citizens from EU and EFTA countries.
These individuals can:
— Freely come to Switzerland
— Move between cantons
— Seek employment for up to three months, and
— Work without a work permit.
However, for stays exceeding three months, they must register for a residence permit with the relevant canton.
The State Secretariat for Migration (SEM) offers more comprehensive information.
For others, securing jobs in Switzerland is more challenging due to strict quotas.
Employers must demonstrate that:
The job is not viable for a local candidate.
(or)
Permits are limited to managers, specialists, and those with higher education.
Work Permits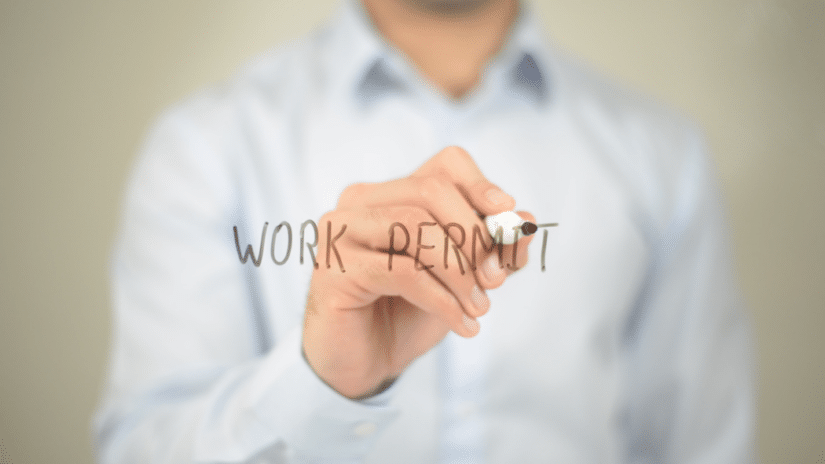 EU/EFTA member state citizens can enter, reside, and work in Switzerland due to freedom of movement.
However, there are some limitations that exist for Croatian nationals in 2023.
Short-term employment (up to 3 months) does not require a residence permit.
Even in such cases, the employers are needed to notify authorities before the start.
Employment beyond three months necessitates a residence permit and necessary documents from the respective Swiss commune.
Self-employed individuals need to register and apply for a residence permit.
This should be done within 14 days, and they should also submit required documents to prove self-sufficiency.
Job seekers can look for work in Switzerland for up to 6 months.
The initial three months don't need a permit, after which a short-term EU/EFTA residence permit can be acquired if financial support is demonstrated.
UK nationals post-Brexit are treated as third-country nationals, subject to quotas.
Some rights are retained based on previous residence status.
For Non-EU/EFTA Nationals
Non-EU/EFTA nationals, like managers, specialists, and graduates, may work in Switzerland.
Work permits are required, even for short-term employment or self-employment.
Employers must show economic interest and inability to hire locally or from the EU/EFTA.
Equal working conditions are essential.
Obtaining a work permit falls under the responsibilities of employers (or self-employed individuals).
Non-EU/EFTA nationals might also need visas based on their nationality.
Registration with communal authorities within 14 days of arrival is obligatory.
For more details, refer to the State Secretariat for Migration (SEM) website.
Remember, a work permit doesn't guarantee entry; therefore, visas might be needed, and starting work requires prior registration.
For more details regarding the work permits needed in Switzerland, click here.
Language Requirements for Employment in Switzerland
Switzerland boasts four primary national languages:
— Swiss-German, widely spoken in the central and eastern regions.
— French, dominant in the west.
— Italian, prevalent in the south.
English holds significance in workplaces, and having familiarity with these native languages can prove advantageous in the Swiss job market.
Knowledge of Russian or Mandarin could also be beneficial while working in Switzerland.
A 2017 report highlighted that foreign workers in Switzerland often encounter a German-Swiss working environment.
This is a scenario faced by approximately 42% of Swiss residents.
However, the multilingual nature of Switzerland is evolving to accommodate the expanding global workforce.
At work, twice the number of people use Swiss German or English compared to their usage at home.
The Swiss Statistics Office also reveals a doubling of residents without proficiency in any official Swiss language since 2000.
Numerous language schools exist in Switzerland to facilitate language skill enhancement.
Qualifications Needed for Employment in Switzerland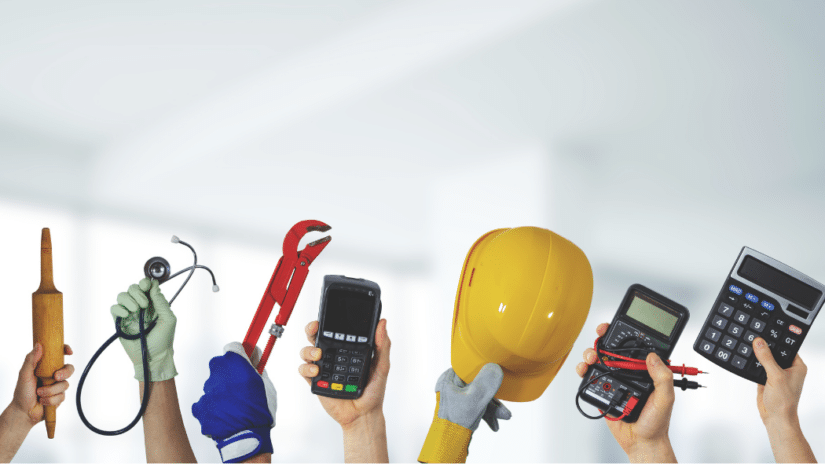 Both EU/EEA nationals and non-nationals must have foreign qualifications recognized.
This is specifically for regulated professions such as:
— Healthcare
— Education
— Technology
— Law
— Social work
In non-regulated fields, obtaining a level certificate can be okay.
This offers Swiss employers insight into how your foreign qualifications align with the Swiss higher education system.
The State Secretariat for Education, Research and Innovation (SERI) provides information and guidance on this process.
The Bologna Process recognizes academic qualifications from select countries (non-regulated professions).
Similarly, university degrees (excluding regulated professions) can be validated for work purposes via ENIC-NARIC.
Tax and Social Security in Switzerland
Since 2008, a 13-digit social security number (AHV) is issued to all Swiss residents for social insurance purposes.
This number is essential for claiming social security benefits and is typically assigned upon commencing work in Switzerland.
Initiating Work in Switzerland
You'll likely undergo an initial probation period upon securing and beginning a job in Switzerland.
Based on your employment agreement, this period usually lasts for 1-3 months.
Enrolling in a social security scheme that entitles you to a Swiss pension and other benefits is essential.
Employers should also include you in insurance plans for work-related accidents and employer liability.
Additionally, some employers might offer an opportunity to join a company pension scheme to enhance state pension benefits.
Application Process for Swiss Jobs
The job application process involves compiling the following:
— A comprehensive CV
— A cover letter
— Organizing educational certificates and qualifications
— Write your application in the language specified by the job advertisement or the company, such as English, Italian, French, or German.
Your CV should be concise (maximum two pages), while cover letters should be limited to one page.
A photograph is optional.
Successful candidates proceed to interviews, with the final selection process potentially involving assessments and psychometric tests.
Networking contacts in discovering job openings and utilizing platforms like LinkedIn and Twitter can be beneficial.
Switzerland's tourism sector offers summer job opportunities in hospitality across the Alps, including:
— Hotels
— Restaurants
— Bars
— Ski resorts
Suitably qualified individuals might work as watersports instructors.
Assistance During Job Search in Switzerland
Switzerland's residents can access unemployment insurance after five days of unemployment.
However, one must have been employed and contributed to this insurance for at least 12 months within the last two years to qualify.
This means that individuals relocating to Switzerland should:
— Secure employment
— Possess a stable source of income
— Have sufficient savings to sustain themselves
Switzerland offers a wide range of ongoing vocational training and career guidance services.
To explore these resources, visit the official government website or inquire with your local canton.
Internships, Traineeships, and Volunteering Opportunities
The EU provides traineeships for university graduates through the European Commission Traineeships Office (Bureau de Stages).
Alternatively, you can pursue internships or summer positions through:
— AIESEC (available to students and recent UK graduates)
— IAESTE (geared towards science, engineering, and applied arts students)
Opportunities for internships can also be found through organizations like Global Placements and Intern Abroad.
For ages between 17 and 30, the European Voluntary Service (EVS) offers voluntary programs that allow you to work abroad.
This is valid for up to 12 months in exchange for provisions such as board, meals, insurance, and a modest stipend.
Job Prospects in Switzerland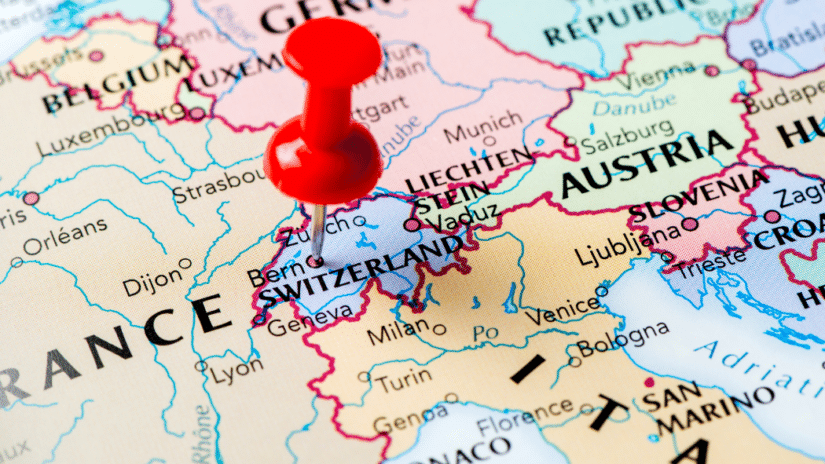 Switzerland boasts a stable economy, yet it is a relatively small job market, leading to fierce competition for positions.
Swiss nationals are often favored over foreign candidates by local companies.
However, international workers find more opportunities in major cities like Geneva, Basel, Bern, Zurich, and Lausanne.
Job openings are prevalent in hospitality and sectors like banking, IT, insurance, engineering, and pharmaceuticals.
Basel offers opportunities in the pharmaceutical field, while Zurich is a hub for insurance and banking careers.
Prominent employers in Switzerland include multinational corporations such as:
— Glencore
— Adecco
— Credit Suisse
— Roche Group
— Nestle
— Zurich Insurance
— Novartis
— ABB
— SGS
Along with these, there are renowned global organizations like:
— The World Economic Forum
— The United Nations
— The Red Cross
— The World Trade Organization
— The International Olympic Committee
Where Can I Find Jobs?
You can also check out online mediums that provide information related to the jobs available in Switzerland, such as:
Jobs.ch- Provided in English, French, and German
Euro Science Jobs (Research and Post-Doc Jobs)
Robert Walters (Accountancy and Finance)
Techno Jobs (IT and Technical Jobs)
Swissdev Jobs (IT/Software Developers)
I have provided the relevant links to make it easier for you to check these websites online.
Let us have a basic understanding of the industries that are in demand for expat jobs in Switzerland.
Industries for Expat Jobs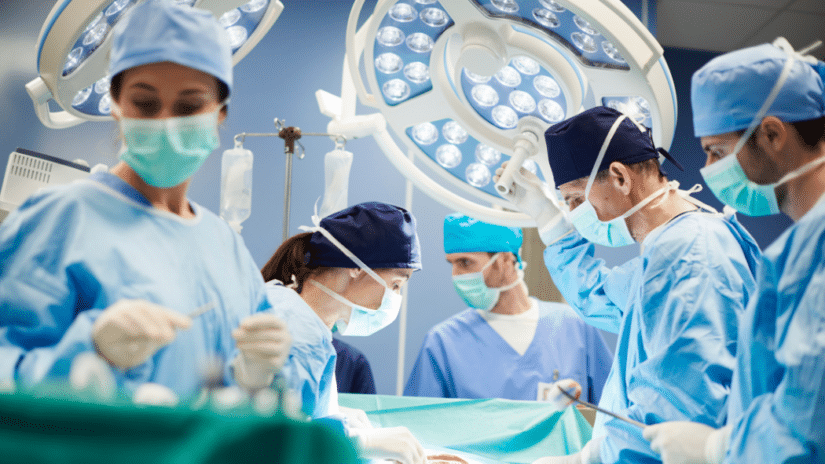 Below are the professions, industries, and sectors that demand employees to fill the roles.
Engineering
In Switzerland, there is currently a high demand for job seekers with technical engineering skills across various industries.
This is mainly in environmental sectors due to the country's diverse landscapes and resources.
Positions like civil engineers, chemical engineers, and electrical engineers all need qualified professionals.
Extensive training and specialized education, including computer science and mathematics, are prerequisites.
At the same time, problem-solving instincts, creativity, and teamwork are equally essential.
Where you can get a job if you have engineering skills:
— Architecture
— Government
— Urban Planning
— Legal
Occupations that are known to be beneficial for expats:
— Chemical Engineer
— Civil Engineering Technologist
— Drafter, and so on.
Healthcare
Switzerland's healthcare industry is experiencing significant growth, with a strong demand for doctors, nurses, and pharmacists.
Switzerland boasts one of the world's best healthcare systems and offers attractive compensation.
Where you can get a job if you have healthcare-related skills:
— Private Healthcare
— Public Healthcare
— Education
Occupations that are known to be beneficial for expats:
— Intensive Care Nurse
— Midwife
— Nurse Practitioner
— Hospital Administrator
Trades
The increasing number of construction projects in Switzerland, both large-scale and private.
This has created a high demand for skilled tradespeople.
Plumbers, carpenters, welders, and electricians are sought after by businesses across multiple industries.
These roles not only offer competitive pay but also ample opportunities for advancement.
Where you can get a job if you have trade-related skills:
— Construction
— Government
— Environmental
Occupations that are known to be beneficial for expats:
— Carpenter
— Plumber
— Drafter
— Welder
— HVAC Technician
Websites and Web Development
Switzerland's ever-evolving technology landscape has led to a strong demand for highly skilled web developers.
Candidates proficient in programming languages and critical thinking are highly sought after by technology-driven companies.
These jobs are often provided in Switzerland's major economic hubs, such as Zurich and Bern.
Where you can get a job if you have website-related skills:
— Information Technology
— Finance
— Marketing
— Government
— Education
Occupations that are known to be beneficial for expats:
— Web Developer
— HTML/CSS Writer
— Content Management Specialist
Information Technology
With the increasing digital footprint of individuals, there are significant opportunities for data mining and interpretation.
These aspects of information technology are known to benefit businesses across various industries.
IT professionals are vital in leveraging this data to predict user behavior.
By doing so, they make it a thriving industry in Switzerland.
Where you can get a job if you have IT skills:
— Information Technology Companies
— Government
— Marketing
— Retail
Occupations that are known to be beneficial for expats:
— Computer Network Architect
— IT Coordinator
— Network Administrator
Customer Service
During economic downturns, localized spending rebounds typically occur in the travel, retail, tourism, and hospitality sectors.
These industries require dedicated customer service professionals at various levels to meet the demand.
Where you can get a job if you have customer support skills:
— Retail
— Hospitality
— Wholesale
— Tourism
Occupations that are known to be beneficial for expats:
— Sales Associate/Manager
— Server
— Travel Agent
— Company Secretary
Languages
Switzerland's diverse linguistic landscape necessitates individuals with solid language skills to fill positions across various industries.
Fluency in at least one of the four national languages (German, French, Italian, or Romansh) is highly advantageous.
To be specific, Switzerland attracts foreign job seekers due to its wealth, and when you learn one of those languages, you are prioritized.
Where you can get a job if you have language skills:
— Education
— Legal
— Marketing
— Accounting
— Publishing
Occupations that are known to be beneficial for expats:
— Interpreter
— Linguist
— Translator
— Communications Specialist
Marketing
The marketing industry is rapidly expanding in Europe, particularly in Switzerland.
In Switzerland, the roles are readily available for those with the necessary skills.
Attributes such as:
— Attention to detail
— Research and data interpretation abilities
— The capacity to communicate business trends for effective sales
Such strategies are highly valued in cities like Zurich and Bern, and expats can benefit from the marketing industry.
Where you can get a job if you have marketing skills:
— e-Commerce
— Retail
— Advertising
— Education
Occupations that are known to be beneficial for expats:
— Digital Marketing Specialist
— Marketing Coordinator
— Web Marketing Specialist
Consulting / Business Management
Zurich is one of Europe's vital business centers, leading to a high demand for decisive strategists and consultants.
They can drive sales growth through creativity, communication, problem-solving, and client-focused thinking.
Therefore, consulting and business management jobs can help you find a better career as an expat.
Where you can get a job if you have consulting or business management skills:
— Tech
— Hospitality
— Tourism
— Government
— Legal
Legal
Legal professionals with expertise and training are consistently in demand throughout Switzerland.
This is due to the specialized nature of their roles.
Lawyers and legal experts handling various aspects, including:
— Wills
— Property transactions
— Contract drafting
These are mentioned to me as they are popular because of the significance of their work.
Where you can get a job if you have consulting or business management skills:
— Legal
— Business
— Finance
— Healthcare
— Government
Occupations that are known to be beneficial for expats:
— Attorney
— Judge
— Paralegal
— Mortgage Specialist
Disclaimer: You should remember the fact that the list mentioned above is for explaining the industries, skills, and sectors.
High-Paying Jobs for Expats in Switzerland
Average estimated salary: CHF 120,000
IT Systems Architects are among Switzerland's highest-paid professionals.
They specialize in designing, configuring, and maintaining computer and networking systems for businesses, ensuring efficient operations.
Average estimated salary: CHF 130,000
Lawyers provide legal counsel, draft contracts, attend court hearings, and represent clients.
Becoming a lawyer involves obtaining a law degree and passing the state bar exam.
Chief Executive Officer (CEO)
Average estimated salary: CHF 200,000
CEOs are top executives responsible for leading companies, expanding operations, and ensuring profitability.
They typically hold a master's degree and have extensive business experience.
Chief Financial Officer (CFO)
Average estimated salary: CHF 170,000
CFOs oversee a company's financial activities, including budgeting, financial planning, and reporting.
They typically hold a bachelor's degree and have financial expertise and experience.
Average estimated salary: CHF 75,000
Physicians diagnose and treat illnesses, conduct medical procedures, and advise patients on health matters.
Becoming a physician requires a medical degree and internship.
Average estimated salary: CHF 110,000
Bank Managers oversee banking operations, staff, and customer relations.
They often hold degrees in business-related fields like finance or management.
Average estimated salary: CHF 200,000
Surgeons perform surgical procedures, diagnose patients, and manage surgical teams.
Becoming a surgeon involves medical school and residency programs.
Average estimated salary: CHF 260,000
Orthodontists specialize in correcting dental and jaw alignment issues.
To practice orthodontics, one needs a dental degree, certification, and possibly a master's degree.
Average estimated salary: CHF 120,000
Actuaries assess financial risks using mathematical models and statistics.
They typically hold bachelor's degrees in mathematics or related fields and pass certification exams.
Average estimated salary: CHF 120,000
Pilots operate aircraft, plan flights, and ensure passenger safety.
To become a pilot, you need flight training and a bachelor's degree in the relevant field.
Average estimated salary: CHF 100,000
Software Engineers develop, test, and maintain software systems.
They typically hold bachelor's degrees in computer science or related fields and should have the experience to get higher salaries.
Average estimated salary: CHF 150,000
College Professors instruct students, engage in research, and participate in curriculum development.
They often hold at least a master's degree, and a doctoral degree is expected.
Other Noteworthy Mentions:
Salary range: CHF 82,000 – 200,000 per year
Civil Engineers plan and manage construction projects, including roads, buildings, and infrastructure.
Salary range: CHF 90,000 – 150,000 per year
SAP Consultants analyze and configure software systems to meet client needs.
Salary range: CHF 68,000 – 140,000 per year
IT Technicians provide technical support and maintain computer systems.
Salary range: CHF 85,000 – 200,000 per year
Financial Advisors help individuals manage their finances.
Self-Employment Scenario
Establishing self-employment in Switzerland can be more intricate than in some other countries, yet it is possible.
Approximately 12% of Switzerland's workforce consists of self-employed individuals.
You must obtain a work permit and the requisite authorization for self-employment from federal and cantonal authorities.
Once these are secured, you are free to operate your business within Switzerland.
Prerequisites for Self-Employment
As a self-employed entrepreneur, you can work from a co-working space or lease a dedicated office.
Establishing your business location may not always be mandatory for self-employment in Switzerland.
However, it is prudent to be prepared should cantonal authorities request an official business address.
Switzerland is renowned for its high cost of living and competitive environment, which might make self-employment hard.
Swiss authorities believe you can sustain a respectable livelihood if your business plan gets approval for a work permit.
It is worth noting that proficiency in the local language is crucial for:
— Establishing connections
— Forging business relationships
— Assimilating into the Swiss business culture
Self-employed workers are responsible for contributing to their social security and that of any employees they may hire.
Legal responsibilities also hold the individual solely responsible.
However, one notable advantage for self-employed women in Switzerland is the provision of paid maternity leave.
During this leave, the amount provided is contingent on their income.
Bottom Line
Securing a job as an expat in Switzerland, a country known for its competitive job market, can be challenging.
However, with meticulous planning and practical strategies, you can set yourself apart from other applicants and land a good role.
It's essential to acknowledge that the expat job market in Switzerland is highly competitive.
This is because most jobs are required to be provided to locals before they can be made available for expats.
Therefore, taking all necessary steps to distinguish yourself from other applicants is essential.
If you are an expatriate seeking someone skilled in managing your investment needs, you've come to the right place.
I have assisted numerous expats and high-net-worth individuals in achieving financial freedom through tailored investment solutions.
Please do not hesitate to reach out to determine whether my services can benefit you.
I have tried to provide valuable insights for expats aspiring to secure employment in Switzerland.
I genuinely hope that the information in this article proves valuable to you, and I extend my best wishes for success in your job search in Switzerland.
Pained by financial indecision? Want to invest with Adam?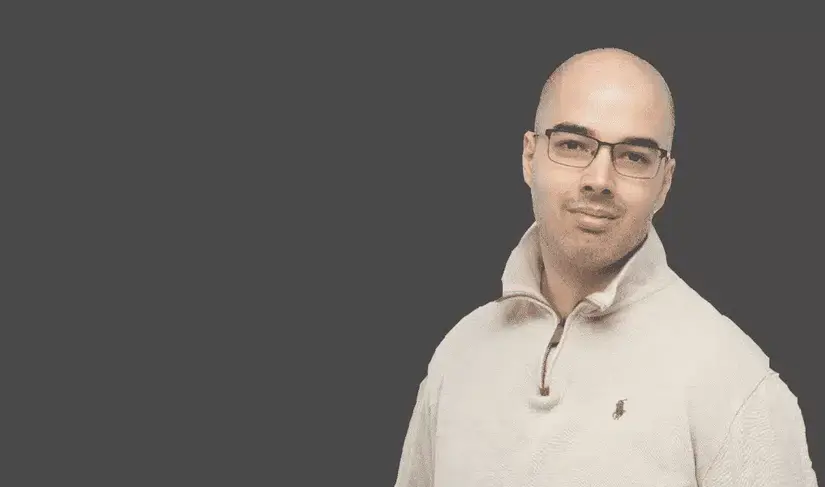 Adam is an internationally recognised author on financial matters, with over 694.5 million answer views on Quora.com, a widely sold book on Amazon, and a contributor on Forbes.