How to Find Jobs in Singapore as an Expat?
If you want to invest as an expat or high-net-worth individual, you can email me (advice@adamfayed.com) or use these contact options.
Introduction
In Asia, Singapore has a reputation for having a high quality of love, high standards of living, and advanced facilities.
The healthcare system is spectacular, one of the sought-after aspects for most expats worldwide.
If you haven't heard about it till now, Singapore is a part of the Asian Tigers, which are:
— Hong Kong
— Singapore
— South Korea
— Taiwan
These four countries' economies have boosted export ecosystems and excellent industrialization levels.
Even among these four countries, Singapore is a preferred location to work for most expats.
However, finding a job in Singapore may not be as easy as it seems because of some challenges.
Now, finding a job in Singapore may present some challenges as it isn't easy.
However, it is not as complex as one might think, especially if you are prepared.
So, today, I will shed some light on all the aspects related to finding a job in Singapore as an expat.
First, we will start by covering some basics of what you need to work as an expat in Singapore.
Can You Work in Singapore?
To begin with, you must pay attention to the details regarding whether or not you can work in Singapore.
Singapore provides a warm welcome to expatriates due to the significant presence of global.
At the same time, the regulations overseeing local employment in Singapore are both liberal and straightforward.
Every expatriate in Singapore must possess a work visa, available in various categories.
The type of visa is based on the nature of the work and anticipated income of the individual.
Types of Visas for Expats Who Want to Work in Singapore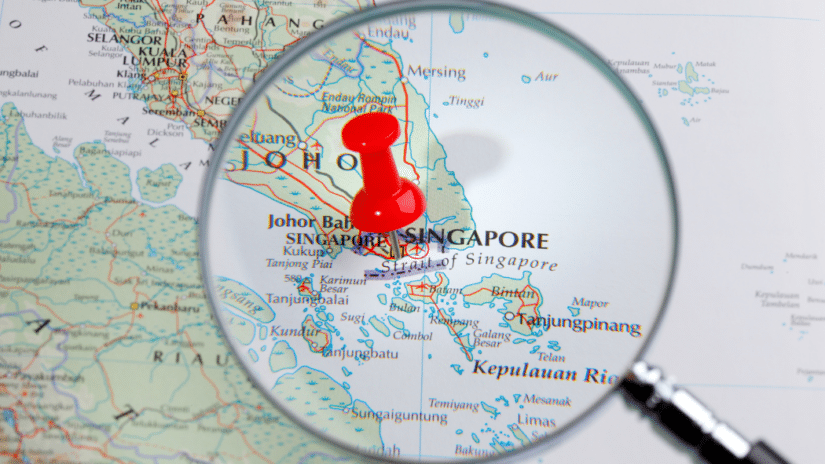 Let us look at some of the work visas available in Singapore based on the specific category of the expat.
For Professionals:
For professionals who want to work in Singapore, there are four types of visas, which are described below.
This visa is designed for foreign executives, managers, and professionals in various sectors.
The applicants who apply for the Employment Pass must have a minimum monthly income of $5,000.
This visa is designed for foreign entrepreneurs who aim to establish and manage a business in Singapore.
Specifically, the EntrePass is especially for those businesses with venture support or innovative technologies.
Personalized Employment Pass (PEP)
This visa is available to high-earning foreign professionals or individuals with an Employment Pass.
The Personalised Employment Pass is said to offer greater flexibility compared to an Employment Pass.
Overseas Networks & Expertise Pass
The Overseas Networks & Expertise Pass is geared towards exceptional individuals in fields such as:
— Business
— Arts
— Culture
— Sports
— Academia
— Research.
For Skilled and Semi-skilled Workers
Now, let us look at the visas available for individuals who fall under the category of skilled and semi-skilled workers.
The S Pass is targeted at skilled workers, where the applicants must earn a minimum monthly income of $3,000.
Work Permit for Migrant Worker
This is for semi-skilled migrant construction, manufacturing, marine shipyard, process, and services workers.
Work Permit for Migrant Domestic Worker (MDW)
This work permit is available for foreign domestic workers seeking employment in Singapore.
Work Permit for Confinement Nanny
This work permit is made available to Malaysian confinement nannies for a maximum of 16 weeks from the birth of the employer's child.
Work Permit for Performing Artiste
This work permit is made available for foreign performers working in public entertainment establishments like:
— Bars
— Hotels
— Nightclubs
For Trainees and Students
The types of visas available for expats who are trainees or students have been listed below.
The Training Employment Pass is for foreign professionals participating in practical training.
The minimum monthly income requirement is $3,000 to apply for the Training Employment Pass.
Work Holiday Pass (Work Holiday Programme)
The Work Holiday Pass is for individuals aged 18 to 25, including students and graduates.
This is valid for six months and is suitable for work and holiday experience in Singapore.
Work Holiday Pass (Work and Holiday Visa Programme)
This visa is designed for Australian students and graduates aged 18 to 30.
It is suitable for Australians who wish to work and holiday in Singapore for one year.
The Training Work Permit targets semi-skilled foreign trainees or students undergoing practical training in Singapore.
This particular visa is valid for six months, after which you must apply for another visa based on your circumstances.
For Family Members
If the family members of visa holders or citizens wish to start working in the country, the available visa types are as follows.
The particular visa is intended for spouses and children of eligible Employment Pass holders or S Pass holders.
Long-Term Visit Pass (LTVP)
This is designed for parents, common-law spouses, step-children, or disabled children of eligible Employment Pass or S Pass holders.
Pre-approved Letter of Consent (PLOC)
This is for eligible spouses or children of Singapore citizens or Permanent Residents (PRs) holding an LTVP/LTVP+ issued by the Immigration and Checkpoints Authority (ICA).
This allows the holder to work in Singapore, and a PLOC is obtained when applying for or renewing the LTVP/LTVP+.
Letter of Consent for ICA-issued LTVP/LTVP+ Holders
This is available for eligible spouses or children of Singapore citizens or PRs with an LTVP/LTVP+ issued by ICA.
Permits work in Singapore. The employer must apply for the Letter of Consent on behalf of the individual.
Letter of Consent for Dependant's Pass Holders who are Business Owners
This is for eligible Dependant's Pass holders seeking to establish and operate a business.
Exemptions and Working on Visit Passes
Now, let us see the passes related to exemptions and working while on a visit pass.
This is for foreign speakers, religious workers, and journalists engaged in short-term work assignments of up to 60 days in Singapore.
Work Pass Exempt Activities
This work pass is for individuals performing specific short-term activities without a work pass.
However, it is still necessary to notify the Ministry of Manpower (MOM) while applying for this.
Work Pass Exemption for Foreign Students
This is for international students enrolled full-time in approved educational institutions in Singapore.
Work Passes for Holders of Long-Term Visit Passes Issued by ICA
This work pass is available to foreigners married to Singaporean citizens, permanent residents, or parents accompanying a child studying in Singapore.
How to Find Jobs in Singapore?
When exploring opportunities for employment in Singapore as a foreigner, it's crucial to understand certain aspects.
You should remember that the country has recently progressively tightened its hiring regulations for foreign workers.
This is to make sure that equal employment opportunities are provided for local candidates.
Starting from July 2018, positions offering a fixed monthly salary below 15,000 SGD must be listed on a national job portal for two weeks.
Only after this particular period can the jobs offering less than S$15,000 be made available to foreign applicants.
Regardless of that, the demand for foreign workers remains significant in Singapore.
This can be said to be particularly true in senior leadership positions within the business sector.
Job Opportunities in Singapore for Expats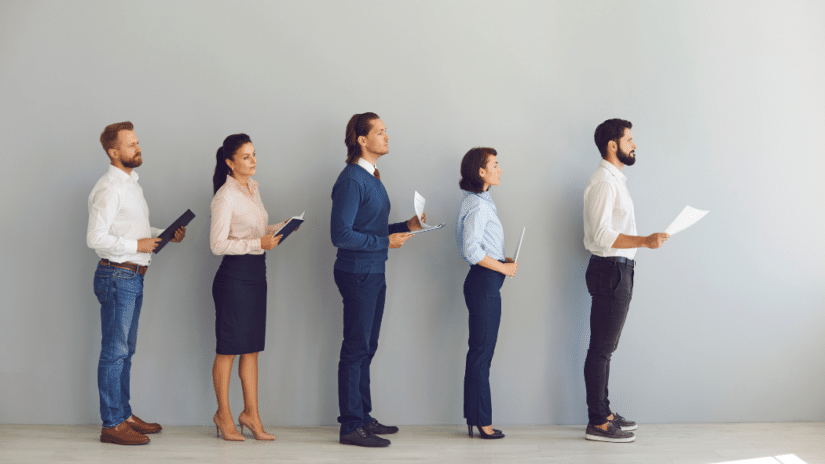 Singapore, being a small nation, is open to foreign workforce participation.
Expats can quickly secure employment, requiring high expertise and attractive compensation packages.
Nonetheless, this also warrants intense competition within the job market.
Therefore, expats should distinguish themselves to attain their desired positions while competing with locals.
For those who wish to work in Singapore as expats, it's essential to be prepared for a waiting period to get the right opportunity.
One should apply to several job openings and participate in many interviews for the perfect opportunity.
Applying for Employment in Singapore
In Singapore, the job market has a competitive nature, and there is a requirement to secure a valid work permit.
An effective strategy for foreigners while finding jobs in Singapore is to seek roles that align with their skills and experience.
Some people have a primary objective of swift relocation to Singapore rather than aiming for a promotion or specific job.
If that's your case, then targeting positions that match your skill profile is recommended.
Below are a few steps to help you land the perfect job in Singapore as an expat.
Step 1: Networking and Searching
Building a network of contacts while setting up alerts for desired job roles can be very advantageous.
This strategy offers insights into the opportunities for the desired job within the country and the potential for a successful career.
Job searches in Singapore can be conducted on platforms such as:
— Mycareersfuture
— LinkedIn
— JobsDB
— JobStreet
— GRABJOBS
Networking can be crucial as it may lead to referrals within the desired company.
Networking can also help elevate your position in the applications for that particular job.
Involving in networking events or participating in particular online business gatherings in Singapore can also be beneficial.
Step 2: Singapore-Style CV:
First impressions carry weight in Singapore.
Many large-scale global companies use resume scanners to filter job applications.
Therefore, adapting your CV to the preferred format in Singapore can be advantageous.
When included in your CV, the following aspects can make you stand out among other applicants.
— Include contact details, date of birth, nationality, gender, and language skills in the header.
— Employ concise and clear sentences.
— Try to fill in the appropriate information in the "Hobbies and Interests" section.
— Try providing two to three relevant references in the appropriate line of work.
— Try to provide a career objective and links to your portfolio and LinkedIn profile.
Given Singapore's technological forefront, avoid listing basic IT skills or outdated computer experience (beyond five years).
This is suggested as this can demonstrate eagerness for the role rather than mere location preference.
Try highlighting cultural sensitivity and adaptability, essential traits in a diverse country like Singapore.
By doing so, you can distinguish yourself in the eyes of potential employers.
Translating your CV into the primary language of your desired company is also essential while applying.
If you are not proficient in the language, try opting for a translator rather than settling down for low quality.
Step 3: Customized Cover Letter
A CV is insufficient for securing an interview in Singapore or any other country.
You should be accompanying your CV with a tailored cover letter that aligns your work experience with the fundamental skills.
The experience and skills should align with those listed in the job advertisement.
The letter should also discuss the professional reasons for applying for the role listed by the employer.
Try focusing on the company and job specifics rather than broadly addressing Singapore's allure.
Requirements and Eligibility for Working in Singapore
As I said, expats intending to work in Singapore need a valid work visa before commencing employment.
Therefore, having a job offer before relocating is the smoother route.
Use the resources available at the Ministry of Manpower's website to determine eligibility for an employment visa.
You should remember that qualification proof is essential to obtain a work pass.
Interview Tips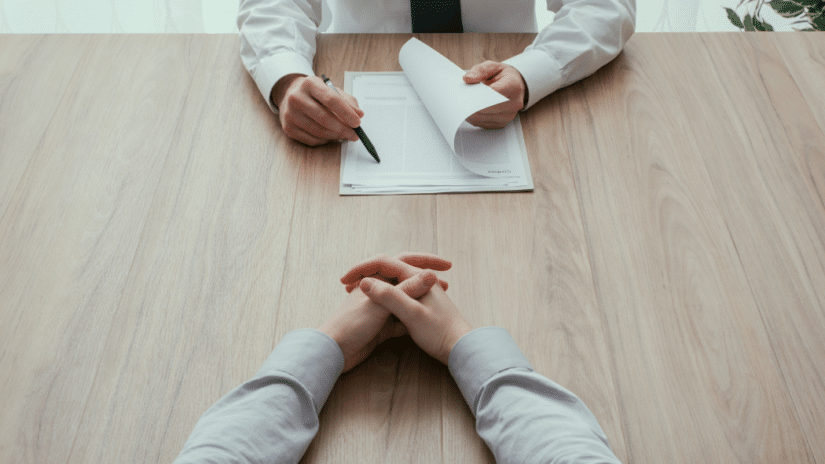 As an expat in Singapore, thorough interview preparation is vital to standing out among other skilled candidates.
Researching the company and the specific role can be extremely helpful while applying.
Creating responses that blend with the job description and showing enthusiasm are essential strategies.
Appearing well-prepared for the interview also matters while trying to secure a job.
Try to arrive punctually with an updated CV and possibly in decent and professional attire, leaving a positive impression.
Additional Considerations
Anywhere in the world, body language holds significance while trying to get a job.
Maintaining an open stance and frequent eye contact is advised while avoiding crossed arms or other less confident postures.
Creating a robust initial impression counts because the first impression is always the best.
That's why selecting your attire thoughtfully to appear competent and professional is crucial.
Thinking for the long-term and expressing your interest in staying in Singapore and blending into its culture can be impactful.
Ensure you provide responses carefully, taking brief moments rather than hurriedly answering. This could be effective.
Maintaining politeness, even in moments of nervousness, is of utmost importance.
Some other interview tips include:
— Greeting everyone upon entering
— Expressing gratitude at the end
— If possible, along with a handshake
These types of interview behavior leave a lasting positive impression.
Networking Tips
As I said earlier, networking plays a critical role in Singapore.
Apart from being an integral part of the nation's work culture, it exposes you to timely job openings.
This helps give you a competitive edge in your quest for the ideal position.
Accept invitations for coffee or meals from Singaporean business contacts, as such interactions are generally welcomed.
Establish an online presence on professional platforms to stay informed about fresh opportunities.
Maintain follow-ups with your connections so that you can have some insider support while applying or appearing for an interview.
Maintaining ongoing relationships after initial meetings can yield further opportunities and create strong bonds across the city.
Which Skills Are in demand?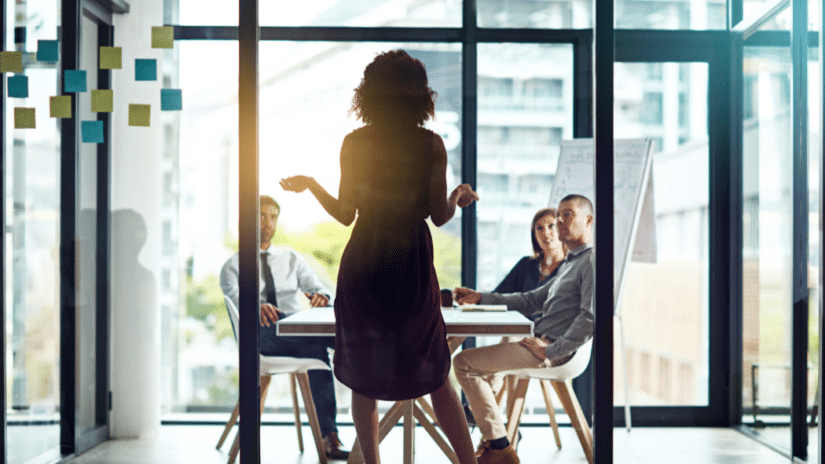 Let's look at some of the best job skills that make you stand out among other applicants.
Singapore takes pride in its diverse multiculturalism.
Therefore, proficiency in a second language holds excellent value due to the nation's celebration of its citizens' and residents' diversity.
Maintaining effective communication is crucial, not only to Singaporeans but also as a cornerstone of business.
For expats, collaborating closely with locals highlights the need to navigate potential cultural communication issues.
The fast-paced Singaporean business landscape relies heavily on organizational skills, forming the foundation for the extreme efficiency demanded in this environment.
To climb the corporate ladder anywhere, you must have strong leadership skills.
Especially if you are trying for managerial or similar leadership roles in a company.
Problem-solving skills are necessary when you are dealing with unexpected problems at your workplace.
Quick thinking, questioning, information gathering, alternative thinking, etc., are some skills to enhance your critical thinking capacity.
Creativity drives competition at a grander scale, which is one of the critical aspects of the growth of a business.
One who always comes up with innovative strategies for their company can climb the corporate ladder quickly.
In Singapore, there are a lot of tech companies that require the necessity for employees to have computer skills.
Being tech-savvy for office roles or programming is a valuable skill in a nation heavily reliant on modern advancements like Singapore.
For most roles in Singapore, especially for expatriates, strong managerial prowess is often necessary.
Quality research is vital for several higher-level roles and some medium-level positions.
Market and industry research is an invaluable asset while working in any company.
Customer Relations Skills
If you are trying for roles that involve direct dealing with customers, you must possess strong customer relation skills.
In Singapore, salaries are determined by supply and demand, which results in high average salaries for expats.
Expats with valuable skills, such as those mentioned above, can expect competitive salaries and a comfortable lifestyle.
Typical Jobs Available for Expats
Having discussed some of the crucial skills expats need, let us now look at some common types of jobs they bagged.
Roles such as CEO, CFO, and COO positions in various industries may be available with an expected salary of at least S$200,000.
Lawyers working for well-reputed firms or starting their own can earn S$300,000 to S$480,000.
To earn more salaries, internal law practice can prove to be helpful, which is usually chosen by expats.
With familiarity with sales and marketing, particularly in the finance and fintech sectors, you can earn from S$120,000 to S$250,000.
The salary level will vary based on the skills, experience, role, and company.
There is no need to mention that the finance industry is one of the best industries in the world.
A competitive finance sector role can allow you to get a job with salaries up to S$100,000.
Management-level roles are difficult to acquire as they need experience and relevant degrees.
But if you can get a managerial role in Singapore, the salary is up to S$100,000 or more.
Fund or Portfolio Manager
A fund or portfolio manager is someone who works closely with market analysts.
Such a job offers growth prospects in that specific line of work with salaries up to S$100,000.
Procurement workers must oversee the company's operations, needs, sustainability focus, etc.
The earnings of a person in a procurement role can range between S$100,000 to S$300,000.
Every company needs somebody who manages personnel, resolves disputes, and deals with other aspects of the employees.
Human resources personnel can have salaries up to S$250,000 based on the specific company.
A project manager is responsible for administrating projects and meeting the goals.
You can earn up to S$100,000 as a project manager in Singapore.
Honorable mentions:
Product Manager: S$100,000 to S$200,000.
Marketing Director: S$100,000 to S$200,000.
Full Stack Developer: up to S$150,000.
Data Engineer: up to S$250,000.
Sales Executive: up to S$150,000.
UX/UI Specialist: up to S$200,000.
Cyber Security Specialist: S$100,000 to S$150,000.
Automation Engineer: up to S$100,000.
Treasury Manager/Specialist: S$50,000 to S$100,000.
General Practitioner: S$100,000 to S$200,000.
IT Manager: up to S$100,000.
Determining a good salary depends on the profession you choose and your lifestyle.
For an individual in Singapore, monthly living costs are roughly 800 SGD without rent, which can be up to 3,000 SGD for a family of four.
Expats with luxurious lifestyles will need more than the base amount for spending and savings.
It is necessary to have a minimum monthly income of at least 6,000 SGD to bring a spouse and children.
In 2019, the Ministry of Manpower stated that the average gross monthly salary is 4,560 SGD, equivalent to about 55,000 SGD annually.
However, expat with. Significant skills excel in their career and exceed the average as mentioned above.
In 2018, middle managers earned an average of 325,000 SGD annually, exceeding living costs.
In-demand jobs include roles in cybersecurity and marketing due to the rise of technology, media, fintech, and healthcare sectors.
The growing startup scene in Singapore is also responsible for the growth of such in-demand roles.
Self-employment is on the surge, with around 9% of the workforce in the country being self-employed.
Freelancing is possible for permanent residents, but it requires specific permits.
The self-employment benefits include access to the Central Provident Fund and global market opportunities.
Starting a business in Singapore is appreciated, especially for its intellectual property protection and ease of establishment.
Setting up a business requires registration from the Accounting and Corporate Regulatory Authority.
You will also require a shareholder, a resident director, capital, and an office address.
If you're a permanent resident, consider a unique scheme for home-based small-scale businesses.
Famous self-employment roles in Singapore include:
— Private tutors
— Consultants
— Virtual assistants
— Accountants
— Small-scale business operators
Singapore's double tax agreements can benefit those organizing their taxes based on the country of origin.
Due to its diverse population, Singapore's business culture highlights politeness.
Getting acquainted with colleagues' cultural norms and taboos leads to good relationships.
The Chinese concepts known as guan xi (networking) and miàn zi (saving face) are essential in Singaporean workplaces.
Guan xi refers to positive relationships for business benefits and are often built through gentle negotiations after business dinners.
Miàn zi refers to maintaining dignity, starting with a handshake and a slight bow.
Saying no politely is often used instead of direct refusal to avoid disrespecting one's feelings.
Ranking in the office and punctuality are essential to remember, and dressing conservatively is the norm.
Good pants and shirts suffice; for ladies, skirts should be knee-length or longer.
Social Security Number
The National Registration Identity Card (NRIC) is a legal identity document mandatory for citizens and permanent residents.
Foreigners need it to be considered permanent residents in Singapore.
NRIC displays personal information, photos, thumbprints, and more.
Central Provident Fund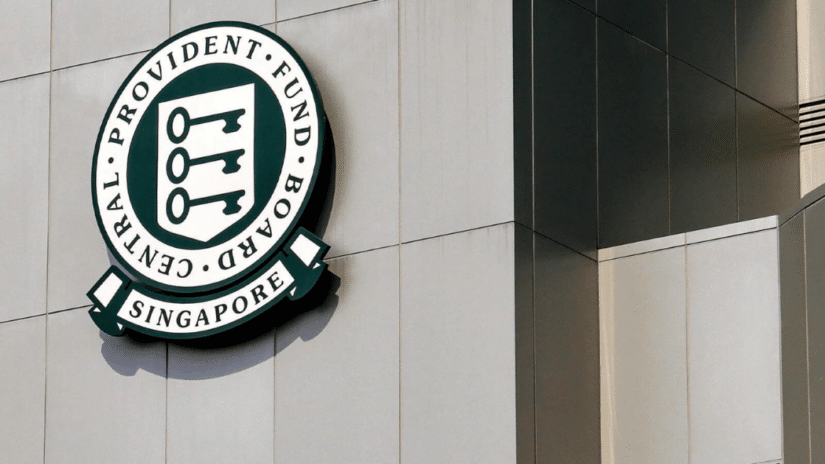 The Central Provident Fund (CPF) necessitates monthly social welfare, healthcare, and retirement contributions.
Employers contribute 7.5% to 17%, whereas employees contribute 5% to 20% based on age brackets.
The total contribution rate of employers and employees ranges between 12.5% to 37% based on age brackets.
However, for all employees under the age of 55 years, the employer contribution is 17%, and the employee contribution is 20%.
Maternity and Paternity Benefits
Maternity leave benefits are for eligible working mothers, which grant up to 16 weeks GPML and Government Paid Maternity Benefits (GPMB).
Maternity protection offers protection to pregnant women from wrongful dismissal.
Paternity leave is available for Singaporean citizen fathers, offering two weeks of Government-Paid Paternity Leave (GPPL).
Bottom Line
Getting a job as an expat in a country with competition for jobs can present many obstacles.
With appropriate planning and execution, you can excel other applicants and get an excellent job.
Remember that expat jobs in Singapore involve a lot of competition, so take all the necessary steps to excel.
If you are an expat looking for someone who can efficiently handle your investment needs, you are in the right place.
I have helped numerous expats and high-net-worth individuals achieve financial freedom with tailored investment solutions.
Feel free to contact me to determine whether you can benefit from my services.
I tried to provide the best information for expats who wish to get a Job in Singapore.
I hope the information in this article was helpful to you, and I wish you success in finding an apt job.
Pained by financial indecision? Want to invest with Adam?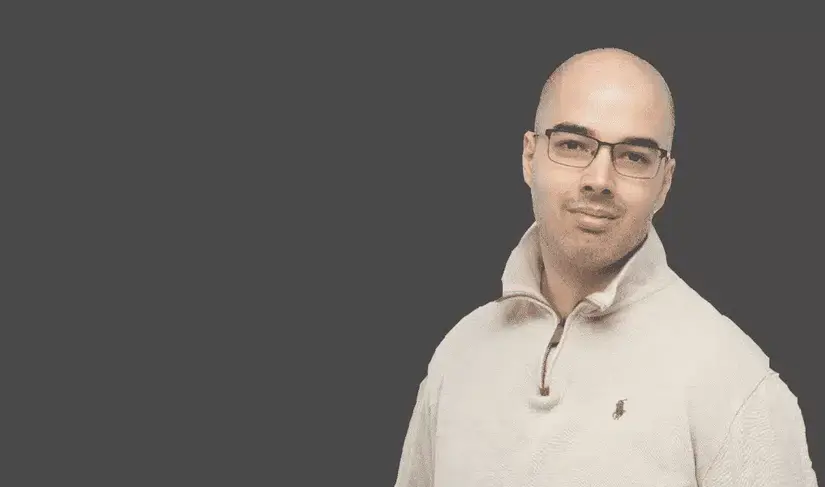 Adam is an internationally recognised author on financial matters, with over 694.5 million answer views on Quora.com, a widely sold book on Amazon, and a contributor on Forbes.